Want to make the most of your holiday? Here are 7 simple ways to enjoy more and spend less this Christmas, and make yours the best one yet.
It's the Most Wonderful Time of the Year.
Or so they say.
I don't know about you, but the holiday season in my mind is often much more idyllic than the frenetic, stressful, and action-packed month I actually experience.
Ever feel that way?
Our already hectic schedules gets even crazier, and suddenly on top of everything else there are presents to buy, cards to send, parties to organize, pageants to attend, menus to plan, cookies to bake, bells to ring, carols to sing and goodness only knows what else.
With so much to do and buy and not enough time or money to get it all done, it is no wonder the holidays often have most of us feeling stressed rather than blessed.
Is there another way? Is it possible to carve out just enough time and purpose to create the joyful, peaceful holiday season we're all longing for?
7 Simple Ways to Enjoy More & Spend Less This Christmas
While there is no such thing as a perfect holiday, there is a way to enjoy more (and spend less) during the holidays. Over the years, my husband and I have adopted a few simple strategies, and they might just work for your family too:
Plan Ahead. It's been said that a failure to plan is a plan to fail, and when it comes to the holidays, truer words were never spoken. Taking just a few minutes early in the season to set a budget, plan your menus, and determine your priorities can be the difference between memories to last a lifetime and a holiday you'd simply like to forget.
For the past few years I've used a simple printable holiday planner to map out a game plan for the months of November and December, and I can honestly say that it has made a huge difference in both my attitude and my wallet. You can get this year's version here.
Planning ahead is especially important when it comes to food preparation, particularly if you do a lot of baking or cooking this time of year. The store sales are phenomenal around the holidays, but different things go on sale each week. Planning your menu, then buying the things on your list as they go on sale rather than all at once can shave hundreds of dollars off your holiday grocery bill.
Reserve Space in Your Schedule. Part of planning ahead (and spending less) is making a conscious effort to guard your time so that not every minute is filled with activity. All those activities add up! Before your calendar is booked, take the time to block out at least one day each week (but preferably more) for downtime. Resolve to make that time non-negotiable so that even if something comes up (and it will), you have no choice but to say you've already made plans.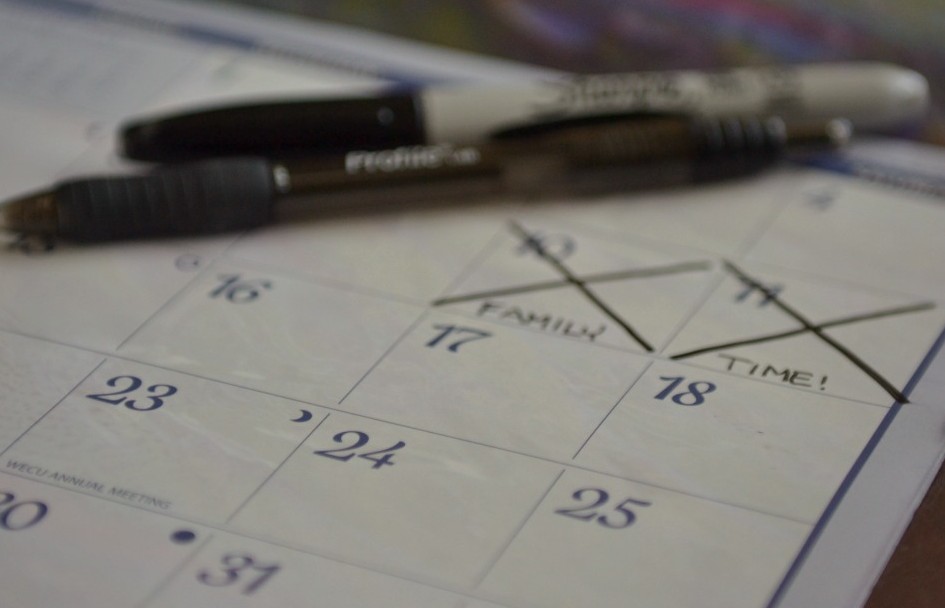 The bonus to this strategy is creating more time for your family, which is so essential! We often get so wrapped up in our schedules and obligations that we forget to create a sense of wonder for our kids. There is something magical about a relaxed evening spent playing games or watching a It's a Wonderful Life by the light of the Christmas tree, or an afternoon spent baking and decorating cookies just for fun. The best memories always happen in the margin.
Cut Down on Gifts. Take a cue from Charlie Brown and simply refuse to give in to the over-commercialization of the holiday season. There is no rule that says your children or grandchildren—or anyone else for that matter needs to receive a whole pile of presents in order to experience a happy holiday. On the contrary, bigger the frenzy, often the more over-stimulated, overwhelmed, and dissatisfied kids often become.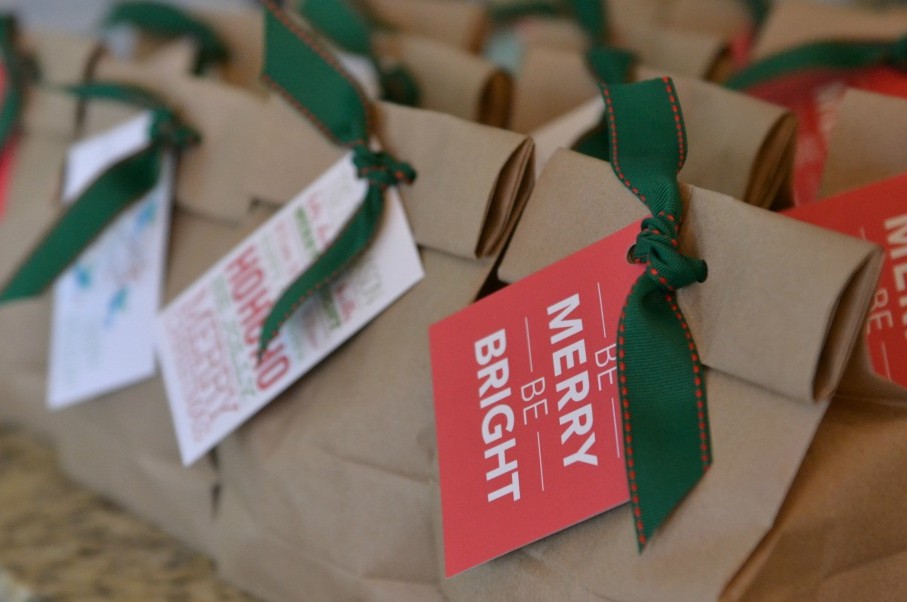 Vow this year to make your holiday season about something more than stuff. Foster an "Attitude of Gratitude" in your kids. Help them create & deliver simple handmade gifts or goodies to friends and family, focusing on the giving rather than receiving. When it comes to gifting, try following the "something you want, something you need, something to wear and something to read" rule.
Get Crafty. Not only is it cheaper, but handmade gifts are usually appreciated much more than something store-bought. There is just something so special and heartfelt about something you put together with your own two hands. Even better, taking the time to make your gifts is a great way to spend quality time with your family!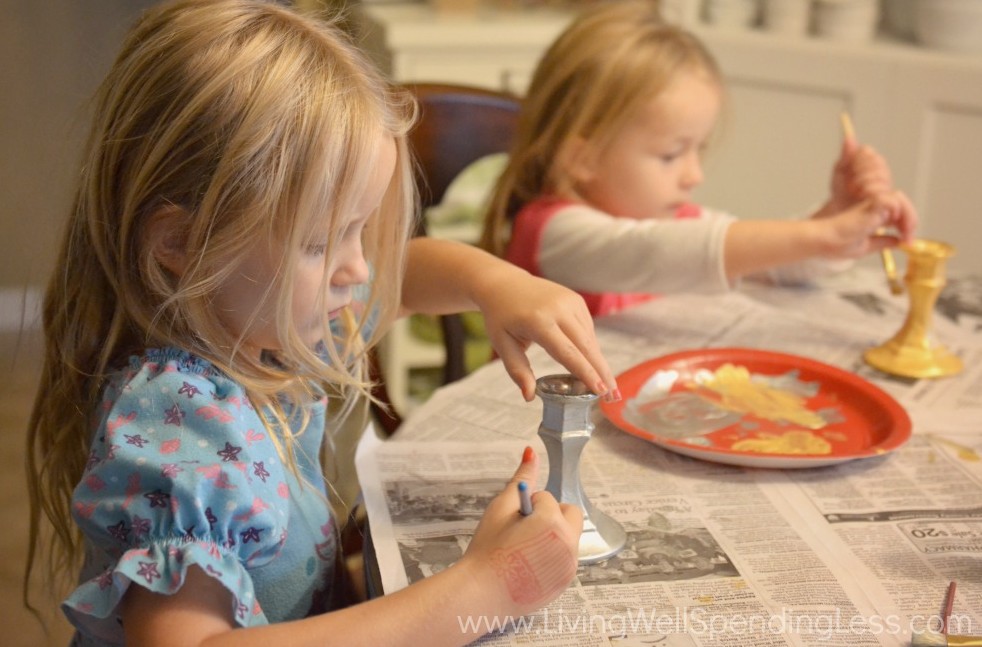 Handmade gifts don't need to be elaborate or difficult, and often you can use materials you already have on hand. Some of my favorite handmade gift projects
Shop Smart. It is very easy to get caught up in the excitement of all the holiday sales & marketing and suddenly spend more than you wanted to. According to the Discover Holiday Shopping Survey, only 52 percent of consumers create a holiday budget, but doing so can save you a whole lot of heartache after Christmas has come and gone. Be realistic about what you can afford to spend, then stick to the plan!
According to that same survey, 70 percent of shoppers plan to shop the Black Friday & Cyber Monday sales. If you are one of them, be careful! Keep in mind that all stores are in the business of making a profit, and the way they do that is to get you in the door by enticing you with amazing sale items. They count on the fact that you will probably end up buying more than just the "loss leaders" you came in for!
Volunteer. When your time and budget is already stretched too thin, volunteering might seem like the last thing on earth you'd want to do during this time of year. Do it anyway. There is simply no better way to feel the joy of the holiday season than by freely giving of your time, energy and resources to those in need. I promise that the more you give, the more you will receive.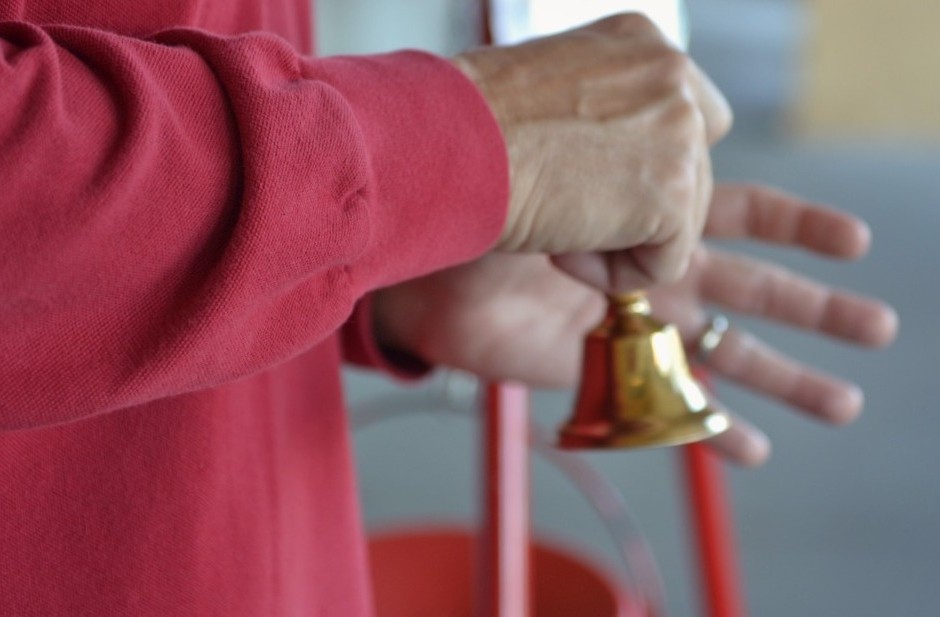 If you have children at home, volunteering—and involving your kids in the process—is even more important. It brings the focus away from what they can get and instead shows them the true spirit of the season.
There is no shortage of opportunities to serve this time of year, even for the youngest of kids. Some of my family's favorite volunteer activities last year included delivering meals on Thanksgiving, ringing the Salvation Army bell outside the local Publix, filling Operation Christmas Child boxes, Christmas caroling to shut-ins, buying gifts for a local angel tree, and delivering cookies to the local fire station. There are also plenty of opportunities to serve in local care facilities, hospitals, food banks, schools and churches. Make the effort. You won't regret it.
Eliminate the unessential. We are all pretty good at taking on more, but not always so good at cutting out the things we don't necessarily need to be doing. Perhaps we do them out of habit, or because they are easy, or because we worry what our friends and family might say if we stopped.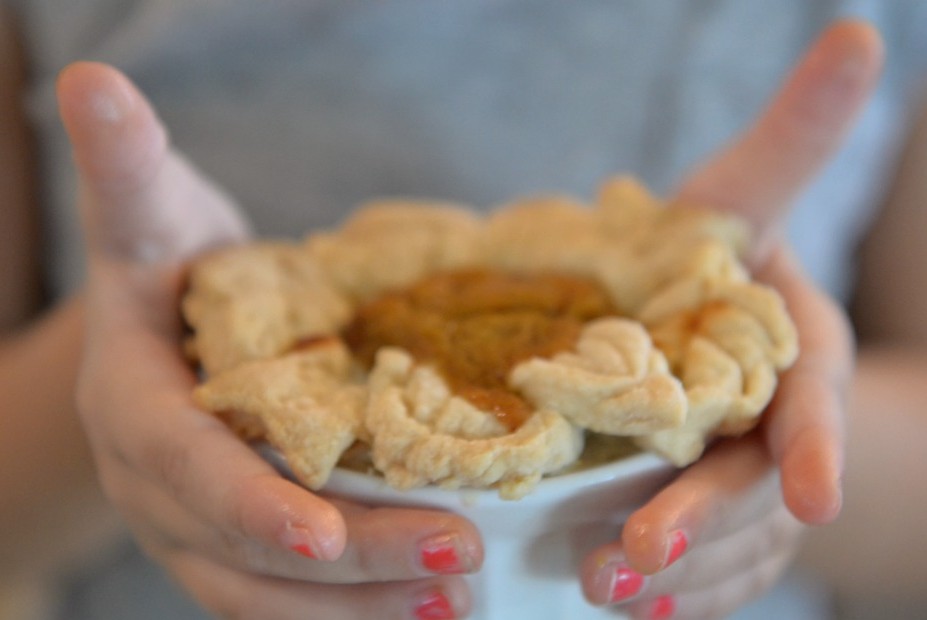 Do we really have to send out 200 Christmas cards, or buy gifts for everyone we know? Is it that important to attend seven different holiday concerts, or to bake four different pies from scratch for Thanksgiving dinner?
If the hustle and bustle of the holidays has become a burden rather than a blessing, then it is probably time to reevaluate. Determine your priorities—those handful of people, values, and activities—that are most important to you this year. Accept the idea that there is no way to do it all, and then gracefully bow out of the obligations that don't make the cut.
Here's to a season of joy!
To recap, here are 7 Simple Ways to Enjoy More & Spend Less This Christmas
1. Plan Ahead.
2. Reserve Space in Your Schedule.
3. Cut Down on Gifts.
4. Get Crafty.
5. Shop Smart.
6. Volunteer.
7. Eliminate the unessential.
Other similar resources
Pin for later:
TAKE BACK CONTROL OF YOUR HOME LIFE
---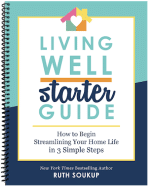 Ever feel like you just can't keep up? Our Living Well Starter Guide will show you how to start streamlining your life in just 3 simple steps. It's a game changer--get it free for a limited time!
If you love this resource, be sure to check out our digital library of helpful tools and resources for cleaning faster, taking control of your budget, organizing your schedule, and getting food on the table easier than ever before.