Today's economy is in a much better place since the recession, but consumers have adopted a new way of shopping since those dark days. They continue seeking deals and seem more bargain hungry than ever. This is why retailers are still struggling to regain the hold they once held on our wallets. While discounts and promotions are effective in creating interest, such strategies ultimately cut into the retailer's bottom line. Stores are now designing deals so devious that shoppers don't realize they're being duped into spending more until it's too late.
To save your hard-earned cash for real deals, consider these seven common retail traps and how to avoid them.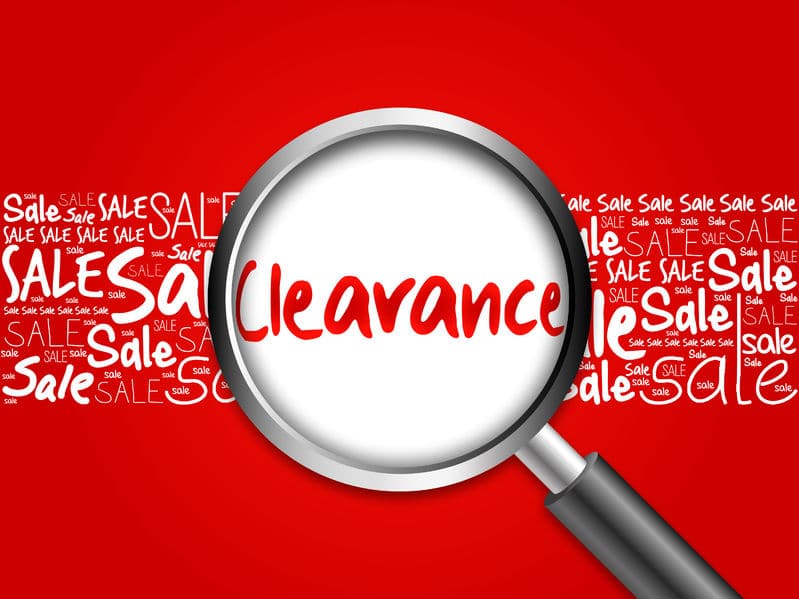 1. Clearance items
Buying on something clearance is typically a budget win, but only if you intended to buy that item in the first place. By positioning the sale rack or clearance bin at the entrance of a store, retailers are wooing customers with cheap impulse buys. Some stores even position these racks outside their entrances to encourage passersby to peruse and potentially make a purchase. Before you search through the clearance or sale sections, keep in mind what brought you to the store and don't buy anything that doesn't fit the description, regardless of the price.
2. Limited-time deals
Creating urgency
is one of retail's most effective sales strategies. A quick glance at Macy's homepage yields several urgent messages, including "Hurry and shop the latest picks before they're gone!" and "Don't miss more great deals!" Even the common add-on "while supplies last" is designed to compel customers to spend before an item or deal is no longer available. In reality, there will always be another sale or deal and products will be restocked. Don't fall for these messages and buy only when you're ready!
3. Buy more, save more
When a store suggests that spending more will actually save you more money, consider it a red flag. In some cases, these tiered offers actually save you the same percentage regardless of how much is spent. For example, Lane Bryant is currently offering $25 off $75, $50 off $150 or $75 off $225. The average customer may feel compelled to spend over $200 in order to save $75, but the person who spends just $75 will save the same: 33% of her purchase. Just remember: the more you spend, the more you spend, period!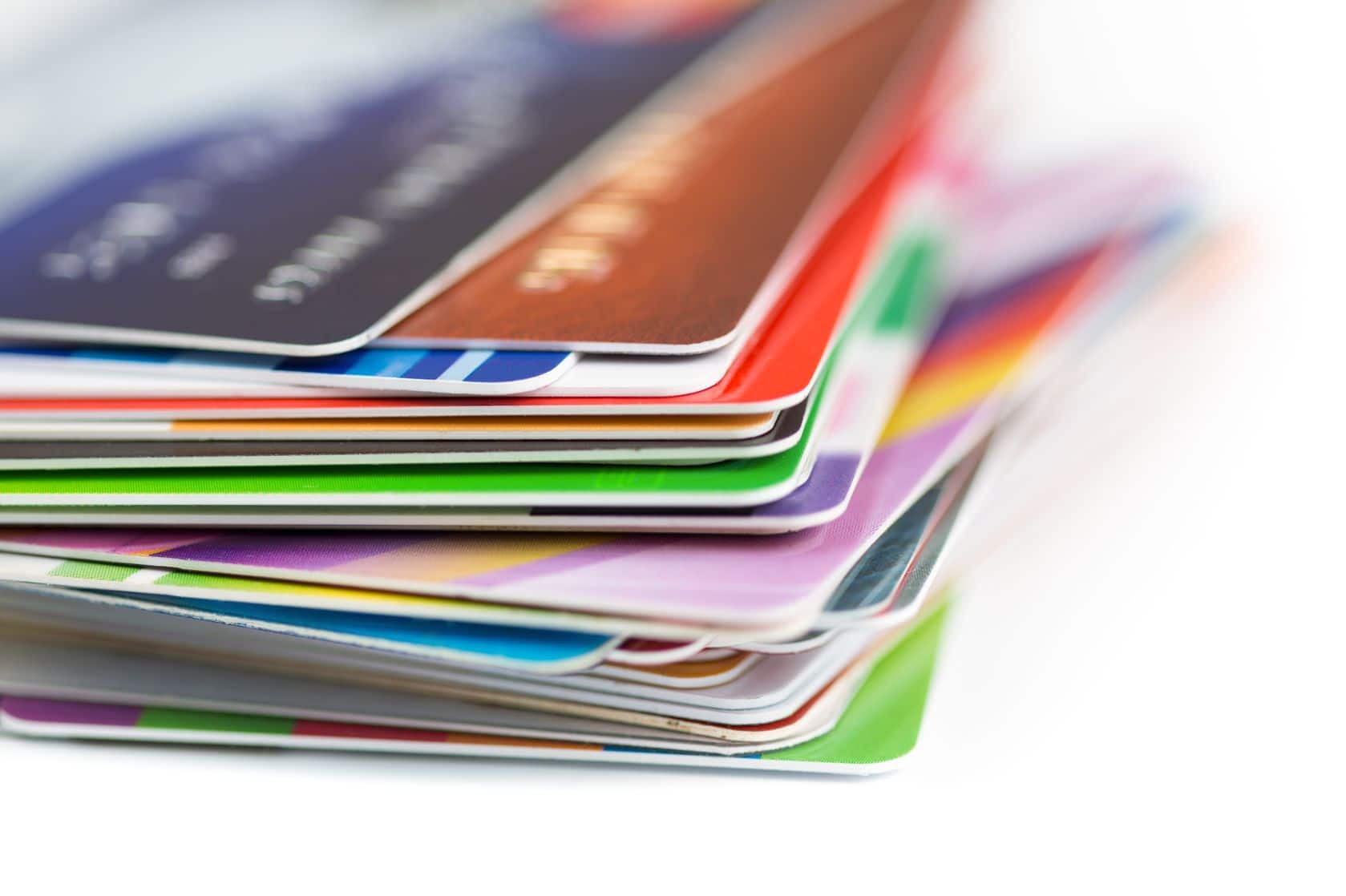 4. New store card discount
At checkout, customers are used to hearing a pitch like this: "Would you like to save 10% by opening a store credit card today?" Most cashiers are incentivized and even required to push the store's credit card to drive repeat business. However, the low credit limits and high APRs associated with these cards are rarely a good deal, especially when coupons are available to help you save. It's not just the physical stores that push credit cards, either; even Amazon uses this strategy, offering a free $10 gift card when you sign up for a Store Card, though you can easily find an
Amazon promo code
from sites like Coupon Sherpa for similar savings.
5. Bounce-back coupons
Kohl's Cash, Cabela's Bucks, Limited Virtual Dollars — these offers are given to customers once they reach a certain spend threshold, and then can only be applied during a specified time period on purchases over a certain amount. These vouchers accomplish two things: one, they drive you to spend more during your initial visit to earn them; and two, they compel you to return and spend the deal you "earned." Don't let the promise of future savings dictate how much you spend today or in the future. Instead, spend what you planned to spend and use the voucher if you happen to earn it and planned to spend during that timeframe, anyway.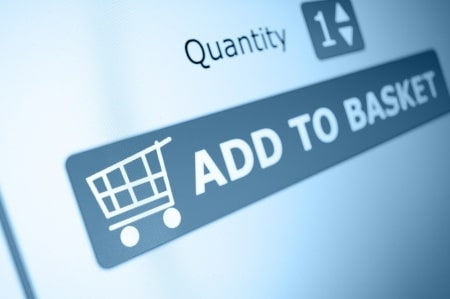 6. Threshold offers
While consumers might not be familiar with the industry term "threshold offers," they certain recognize this deal: "Get free shipping on orders of $49 or more." Once shoppers reach a certain spending threshold, then the offer kicks in. Most "free" shipping deals are threshold offers which retailers use to encourage shoppers to spend a certain amount. In many cases, these thresholds are
higher than the average order
placed with the retailer, driving up sales while making customers feel like they're receiving the better end of the deal. Recognize these offers for what they are and look for other ways to dodge delivery, like scouting for codes on
FreeShipping.org
or waiting until a holiday weekend when real free shipping offers are more common.
7. High-Low pricing
Retailers reduce prices of certain items while lowering profit margins on those goods to excite bargain-seeking shoppers who are searching for a deal. Items on sale will rotate to attract a wide customer base and ultimately creates a favorable opinion of the store while developing loyalty. Though some prices are truly low, others are marked up with the intention of getting you to buy a few of these over-priced items. For instance, most people associate stores like Walmart and even Amazon for having the cheapest prices across category goods but this isn't the case. That's why it's crucial for you to compare prices before buying anything. Use apps like
ShopSavvy
for instant in-store price comparison and download the Invisible Hand browser tool for alerts when something you're eyeing online is offering for less at another site.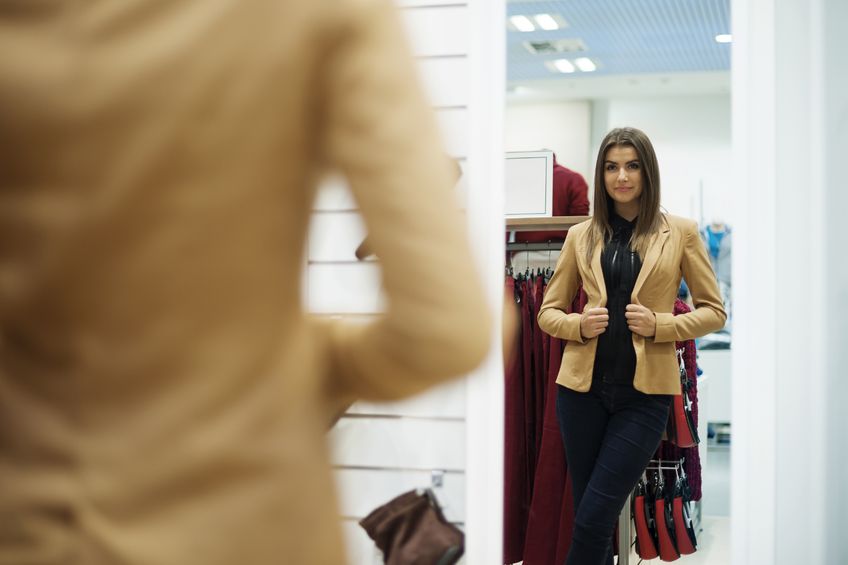 8. Dressing room deceit
While not so much a deal, the dressing room is a prime target for retailers to commit some of the highest level of deceit by leveraging self esteem and image to dupe you into buying something you may not have in the first place. Using dim lighting and tilted or distorted mirrors, stores create the perfect reflection of the best you yet. These tactics make you appear leaner, longer, skinnier and a bit more tan—all of which contribute to a preferable image. Retailers know that when you like what you see in the mirror, you will feel good and are more likely to purchase those goods. In fact, I recently spoke with Today's Jeff Rossen and provided my input on this topic in
this segment
. Combat this trickery by checking mirrors on the regular retail floor and make sure items can be returned for your full money back in case you're not pleased with what you see when you get home.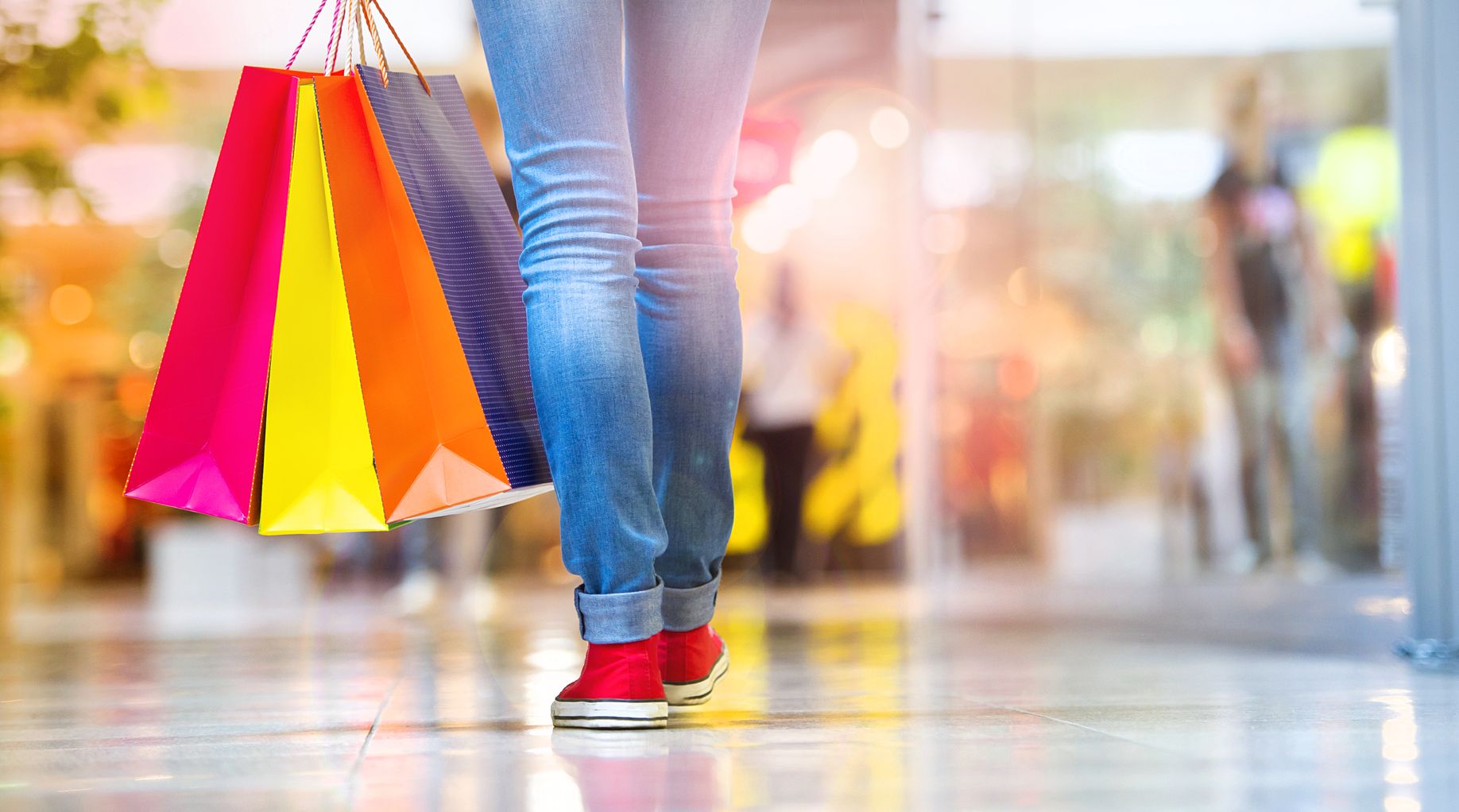 When a deal is worthwhile
Though many of the discount tactics I've outlined are used as strategies to get you to spend, there are plenty of sales that can offer savings when you're faced with a necessary purchase. For instance, replacing a faulty kitchen appliance or buying your kids new clothes and shoes as they continue to grow are such circumstances in which a holiday "blowout" sale, coupon code or reward bucks may come in handy. The trick is to be conscious of your shopping situation instead of letting the sales and deals dictate what you buy. Get in the habit of only looking for coupons or daily deals when you need them and turn to end-of-season sales in anticipation of future needs. Fall apparel, for example, makes its debut in August just in time for back-to-school sales. However, these items will only see discounts of 15% to 25%, unlike during Columbus Day sales when consumers can find discounts of 50% off or more, since stores are transitioning to winter apparel and want to rid their shelves of the previous season's goods. Otherwise, if you're presented with what seems like an absolute steal, look ahead to upcoming celebrations such as a graduation, birthday party or wedding. Perhaps you can find the perfect gift while taking advantage of the savings, which is a win-win! Ultimately, being aware of these potentially devious strategies will help you become a smarter shopper and manage your budget better.
Andrea Woroch is a nationally-recognized consumer-finance expert who is passionate about helping families find simple ways to save more and spend less without sacrificing their lifestyles. She has worked with hundreds of national and regional outlets on consumer stories and has been interviewed by NBC's Today, Good Morning America, Dr. OZ, CNN, MSNBC, FOX & Friends, ABC World News, Inside Edition, Wall Street Journal, Money Magazine, New York Times, Family Circle, Cosmopolitan and many more. Andrea also writes for various news outlets and her stories have been published on Forbes, AOL Daily Finance, Yahoo!, Huffington Post, LearnVest, New York Daily News "Dollar Stretcher" and ClarkHoward.com. Andrea lives in Bakersfield, CA with her husband and rambunctious, Goldendoodle, and is eagerly awaiting the arrival of their first child this August. You can read more about Andrea and watch recent TV clips at www.AndreaWoroch.com.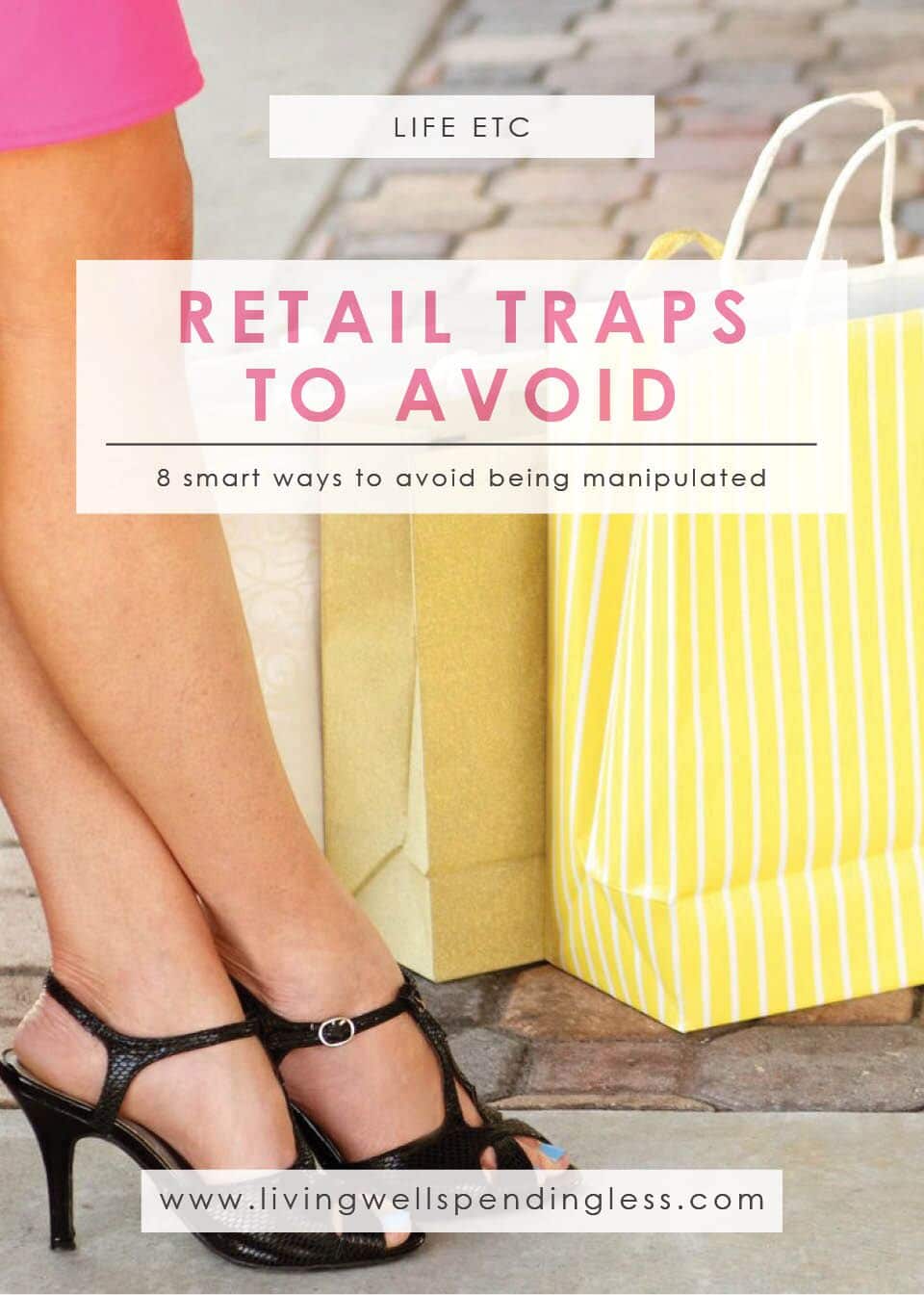 TAKE BACK CONTROL OF YOUR HOME LIFE
---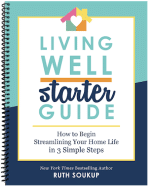 Ever feel like you just can't keep up? Our Living Well Starter Guide will show you how to start streamlining your life in just 3 simple steps. It's a game changer--get it free for a limited time!
If you love this resource, be sure to check out our digital library of helpful tools and resources for cleaning faster, taking control of your budget, organizing your schedule, and getting food on the table easier than ever before.