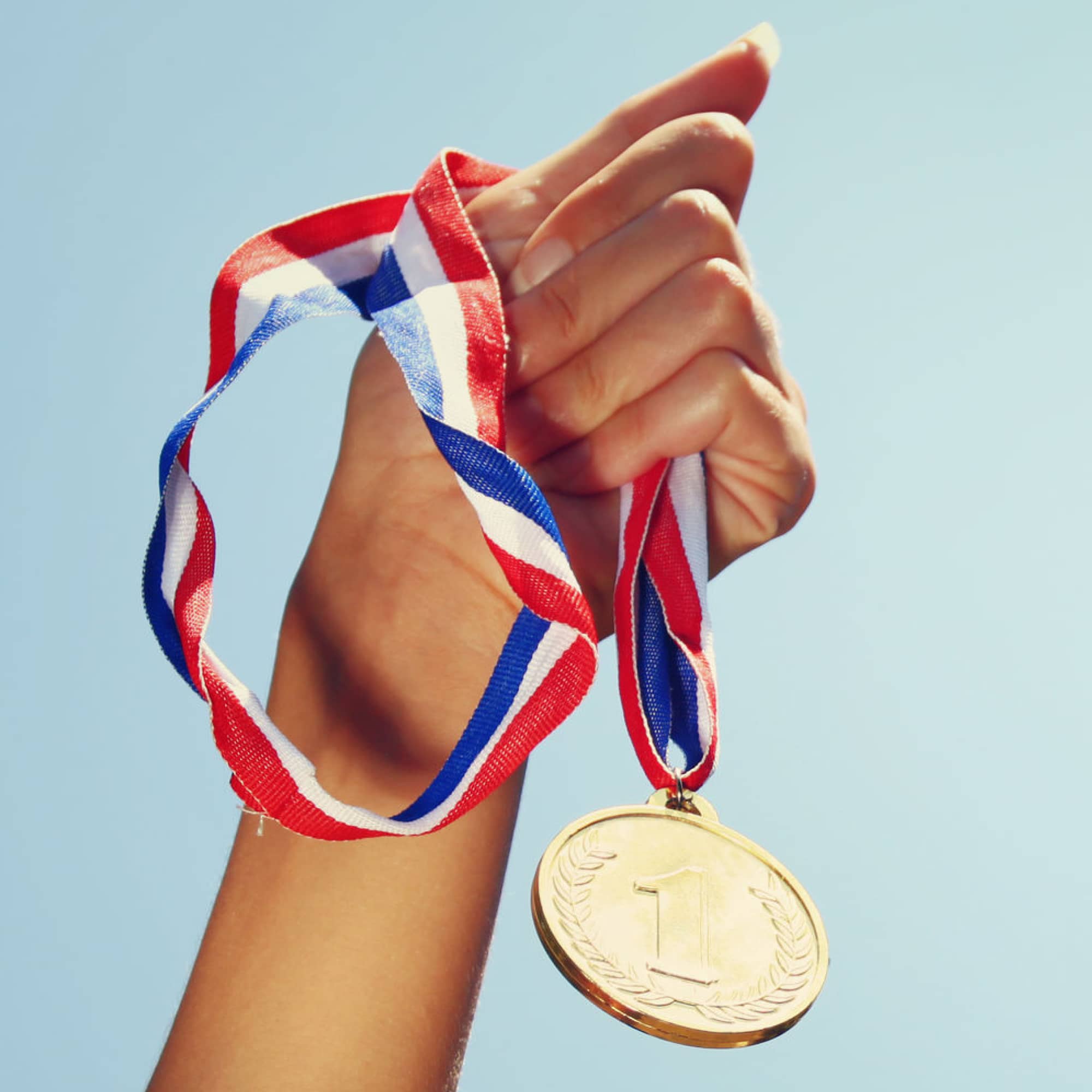 The Do It Scared™ Podcast with Ruth Soukup provides weekly motivation, inspiration, and practical instruction for anyone tired of settling for "good enough." Each week we tackle topics like goal-setting, overcoming procrastination, finding the time, energy & know-how for accomplishing our dreams, and overcoming the obstacles that stand in our way. Don't miss an episode; subscribe here.
What do you do when you've worked your entire life to achieve something, only to realize it isn't what you really want?
Tasha Agruso, a self-proclaimed overachiever and my guest for Episode 14 of the Do It Scared™ Podcast, shows us that no matter how far you've gone down one path in your life, it's never too late to find a new one.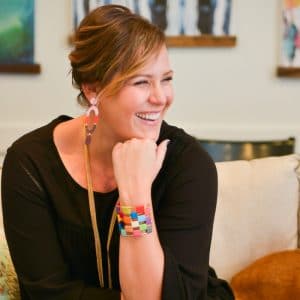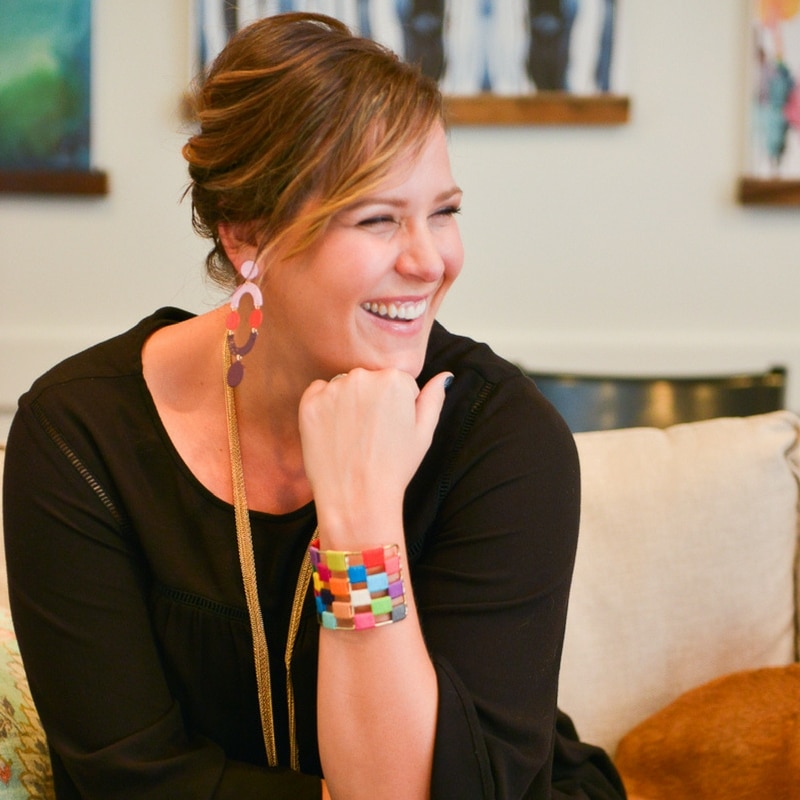 As a former medical malpractice attorney, Tasha harbored a secret passion for interior design. She eventually left law and turned her passion into a six-figure online business.
Tasha is now the founder of the wildly popular website Designer Trapped in a Lawyer's Body and the creator of the fantastic Designer in a Binder.
The journey to where she is today was not always easy. After Tasha's parents divorced, her mother struggled financially, but her dad, an attorney, didn't. The financial hardships she faced at her mom's house scared her. She was afraid of living a life where she didn't have enough and thought the secret to financial stability was a career in law, so she made it her mission to become an attorney.
The thing is, Tasha thought she had her life figured out. She eventually graduated from law school and made partner at her law firm. For many people, making partner would've been enough, but it wasn't. She couldn't silence the inner voice telling her that she was on the wrong path.
While at work, Tasha slowly created her blog, Designer Trapped in a Lawyer's Body. She wanted a place where friends and family could follow her design and house renovations. And, what started off as a fun hobby, sparked something in her. After 14 years of practicing law and the financial stability that came with it, she knew that she'd denied her passions long enough.
That's when she made a scary decision…
She walked away from her powerful career and dove headfirst into creating a life of her dreams.
In Episode 14 of the Do It Scared™ podcast, Tasha talks about changing career paths, and why overachieving isn't what it's cracked up to be. It will definitely make you laugh, make you think, and hopefully, spark new possibilities for you.
Get the synopsis below or listen to the whole podcast on iTunes or on Google Play. (Or just search for "Do It Scared" on your favorite iPod app!)  Never miss a new episode by subscribing on iTunes. You can also find the full show notes at https://doitscared.com/episodes
Here are my 5 favorite takeaways from her interview: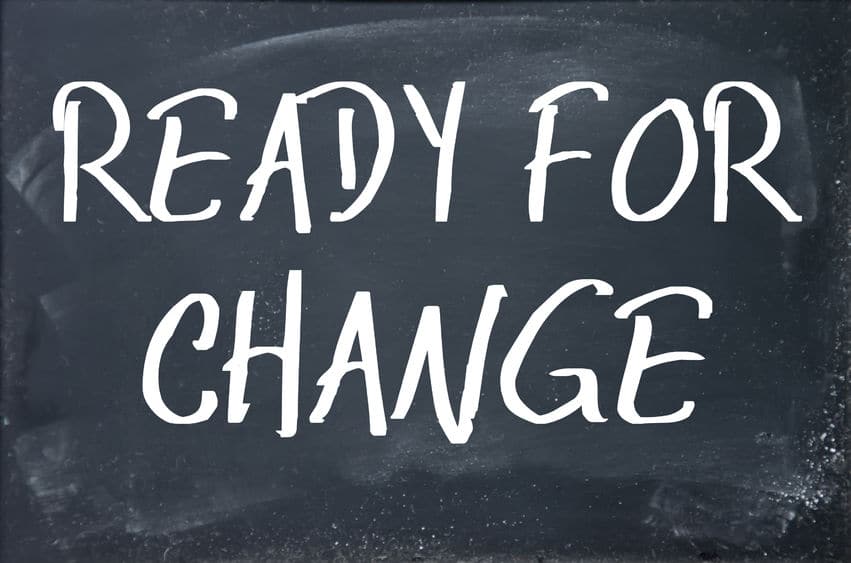 Embrace Change
Tasha will be the first to tell you that law wasn't fulfilling her. "I had always had this feeling, like this inner voice that told me I was not doing really what I was meant to do with my life." So she made a change. She chose happiness, left law, and never looked back.
We've all made decisions based on emotions, and for Tasha, she let fear guide her for long enough. She wanted to set an example for her children that "it  isn't okay to choose unhappiness when there are other options out there." Happiness is a choice, and it is your choice to make. If you are stuck doing something that you don't love, then it's time to embrace change and choose happiness.
You Don't Have to Blaze Trails
There is nothing wrong with taking comfort in looking at how others have achieved success, and believing that you can do it too. "If you can find somebody, who has blazed that trail before you and find out what they did or find a mentor or somebody to guide you through it […]you can cut that learning curve and take the fear out of it a lot, too." Seek people that are doing something that you admire, and ask them questions. Try and learn what they did on their path to success. It will help you envision your own way to a life you would love.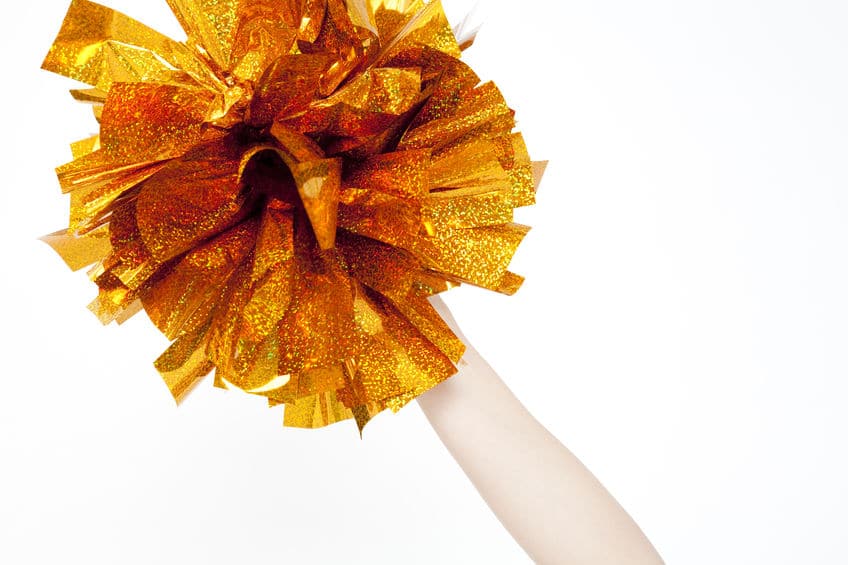 Be Your Own Cheerleader
You don't have to have it all figured out. Sometimes you just need to start. We all have self-doubt that tries to stop us from doing something… but there comes a time where your inner cheerleader and inner confidence needs to drown out your self-doubt so that you can make a change. Tasha experienced a lot of conflict about pursuing her passion, but her optimism was louder, telling her that "you can do this other thing, and you can do it well, and you can really rock it out and be happier."
Not Everyone Is Nice
Not every lesson we learn is easy, and for Tasha, experiencing negativity in blogging was one of the hardest things for her. Despite the negativity, if anything, it really underscored who she wants to be. "I'm still happy to be a cheerleader […] (even though) not everyone is going to be cheering me on."
Through Elite Blog Academy®, Tasha was able to silence the loneliness she felt in her new career path and come together with a group of really positive, like-minded individuals, who have kept her accountable and gave her confidence enough to launch her latest product, Designer in a Binder.
There Will Never Be A Perfect Time
Circumstances will never be perfect; sometimes you just have to do it. That is something Tasha has carried through to every aspect of her life. From starting a family to changing careers to launching her own products. As a perfectionist, it was hard for her to come to grips that there's never going to be a 100% perfect time, so you just have to make the leap and do it!
These are just some of the highlights from this episode, but there is SO much more to hear! You can listen to the entire episode on iTunes HERE or on Google Play HERE. Visit doitscared.com for show notes from this episode, and never miss a new episode by subscribing on iTunes.