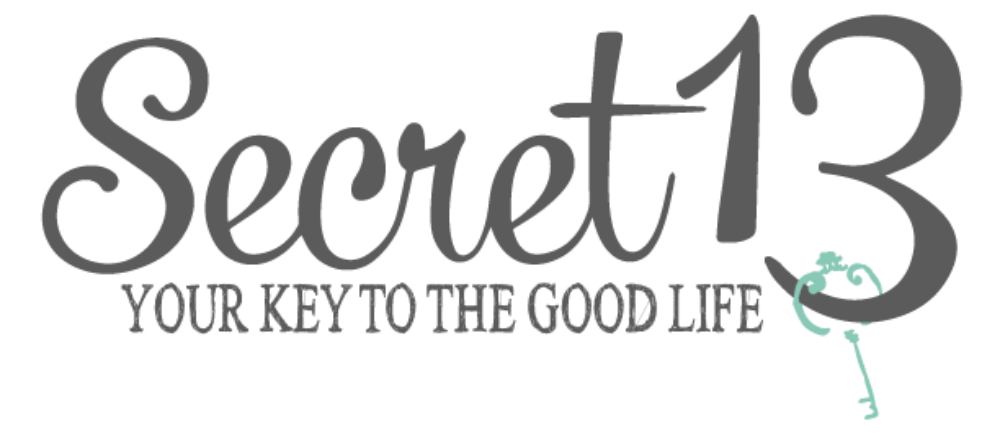 Living Well Spending Less: 12 Secrets of the Good Life shares 12 secrets for seeking—and finding—the Good Life in our day to day lives. From time management and goal-setting to managing our homes and finances, these practical and concrete strategies can help each of us discover a life rich with purpose. Even so, a life well lived is not so much about what we have as who we are, and ultimately each one of us holds the key to our own secrets. Secret 13 is the truth that YOU have uncovered as you discover your own Good Life. 

Each week for 12 weeks we will select one finalist's essay to feature here at Living Well Spending Less. At the end of the 12 weeks, Living Well Spending Less readers will vote on their favorite #Secret13 story, and the essay with the most votes will win a 7 day cruise for 4 on the Carnival Sunshine! Today's post is our final finalist in the Secret 13 Essay Contest. For information about voting, which begins NEXT WEEK, scroll to the bottom of the post!
You know that "I own the domain name but am too terrified to hit publish" phase of blogging?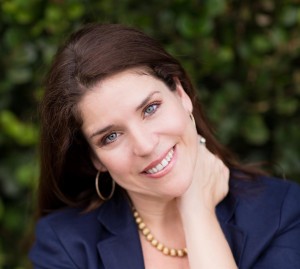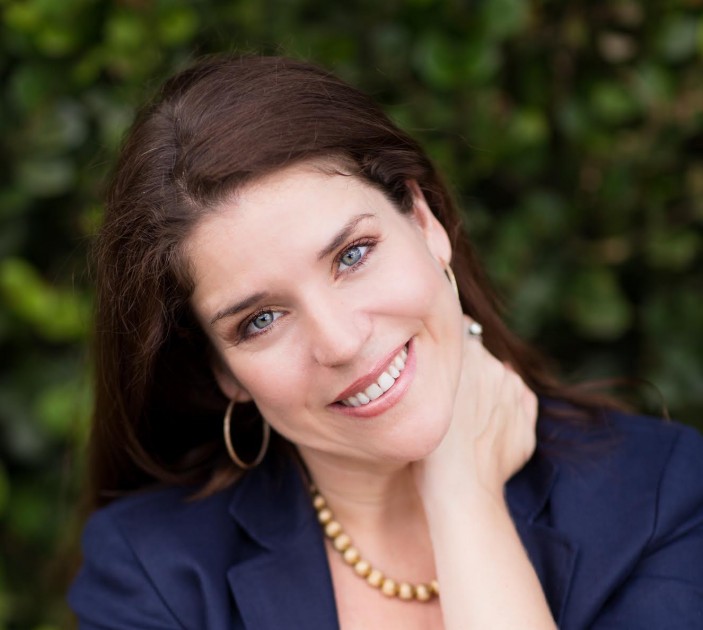 I'm still there, although after reading Living Well, Spending Less: 12 Secrets of the Good Life, I've realized that perhaps it's time for me, Courtney Black, a wife, mother, daughter, life-long learner, decent cook, horrific gardener, amateur explorer, avid reader, loyal friend, life lover and Christ follower, to add writer to that lengthy list of identifiers. I've decided to enter this contest as a step towards being brave, as too much time has been wasted in fear of what others will think of my writing. The prospect of a week-long cruise appears to be enough incentive for me to finally take that risk. Along with my husband and two children, we call Fort Myers, Florida home. My job teaching middle school students may cause some to label me as somewhat zany, but rest assured I'm fairly normal. What little wisdom I have is gathered here on this page and here is my Secret #13: Always and Never are seldom true.
*    *    *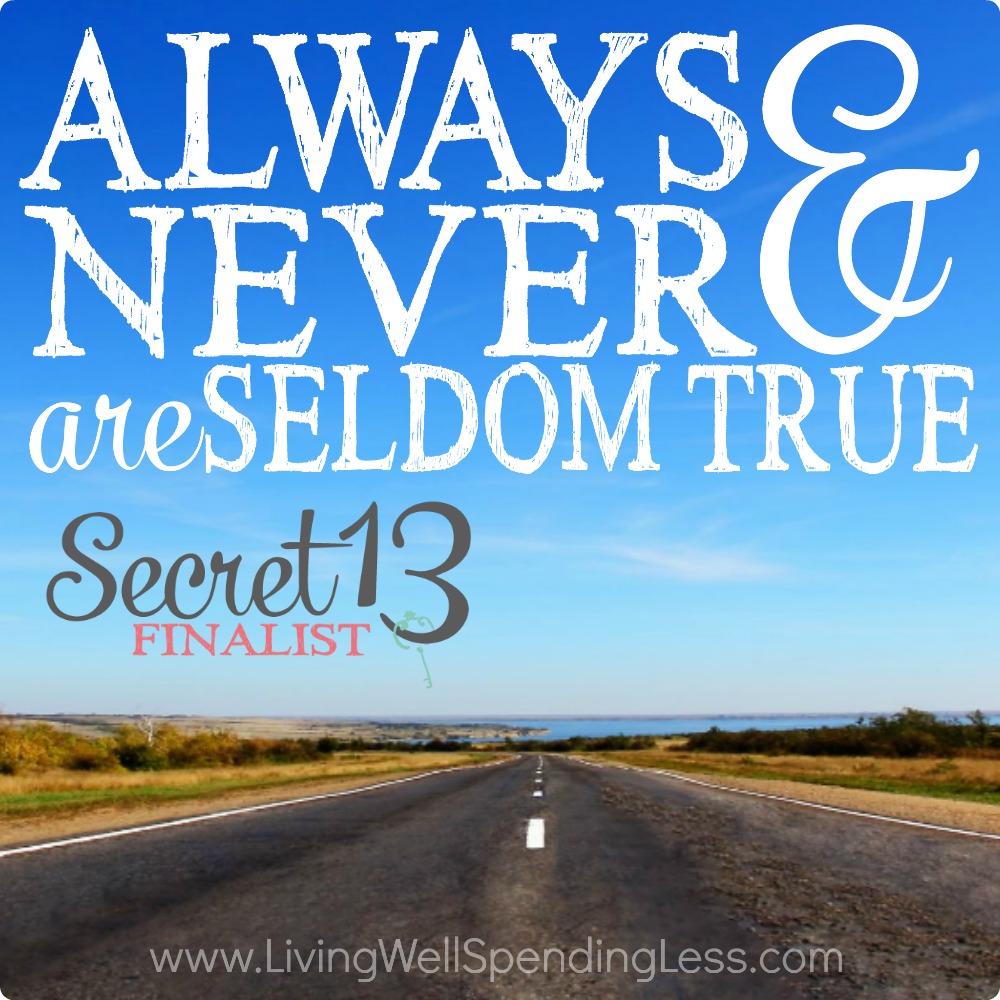 Perhaps it was the caffeine induced buzz, or the euphoria a Florida winter's day inevitably brings; the crisp, cool, clear morning sliding through the sunroof…nope, my kids were at Mother's Morning Out, so that was most definitely it. It was that very morning that I experienced with more clarity than ever before, God's purpose for my life. While driving down the road watching the vapor trails from airplanes form a checked pattern across the cloudless cerulean sky, I was so overwhelmed by the simple beauty of the moment. I could feel God pouring into me and whispering, "I'm here." I just wanted to savor that moment and keep it as a reminder. I wanted to save it for those days. Yes, those days….you know the ones.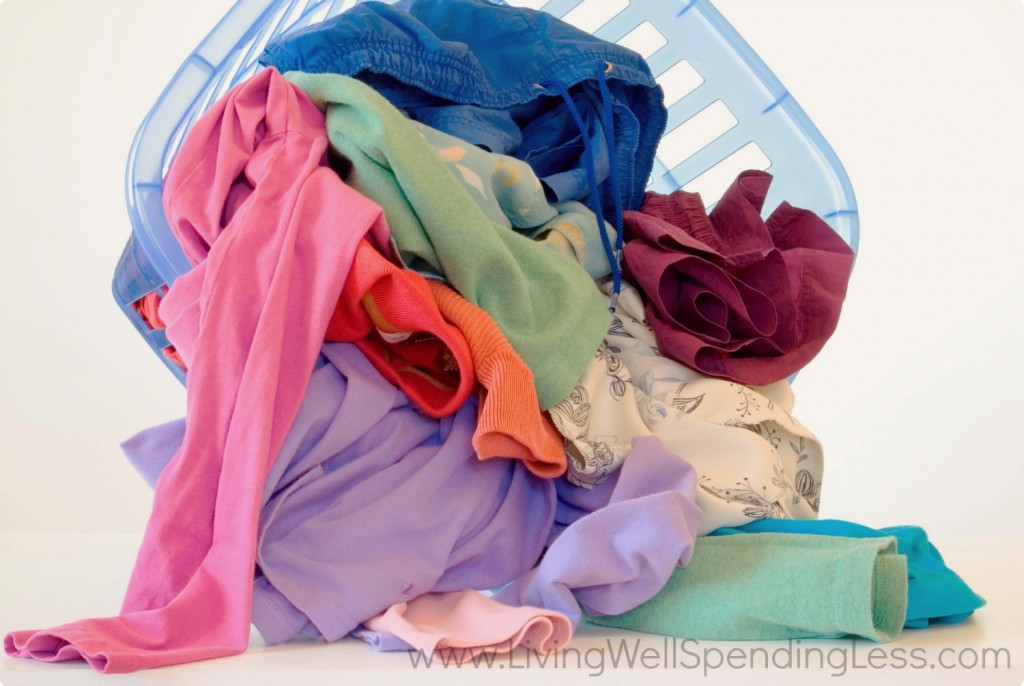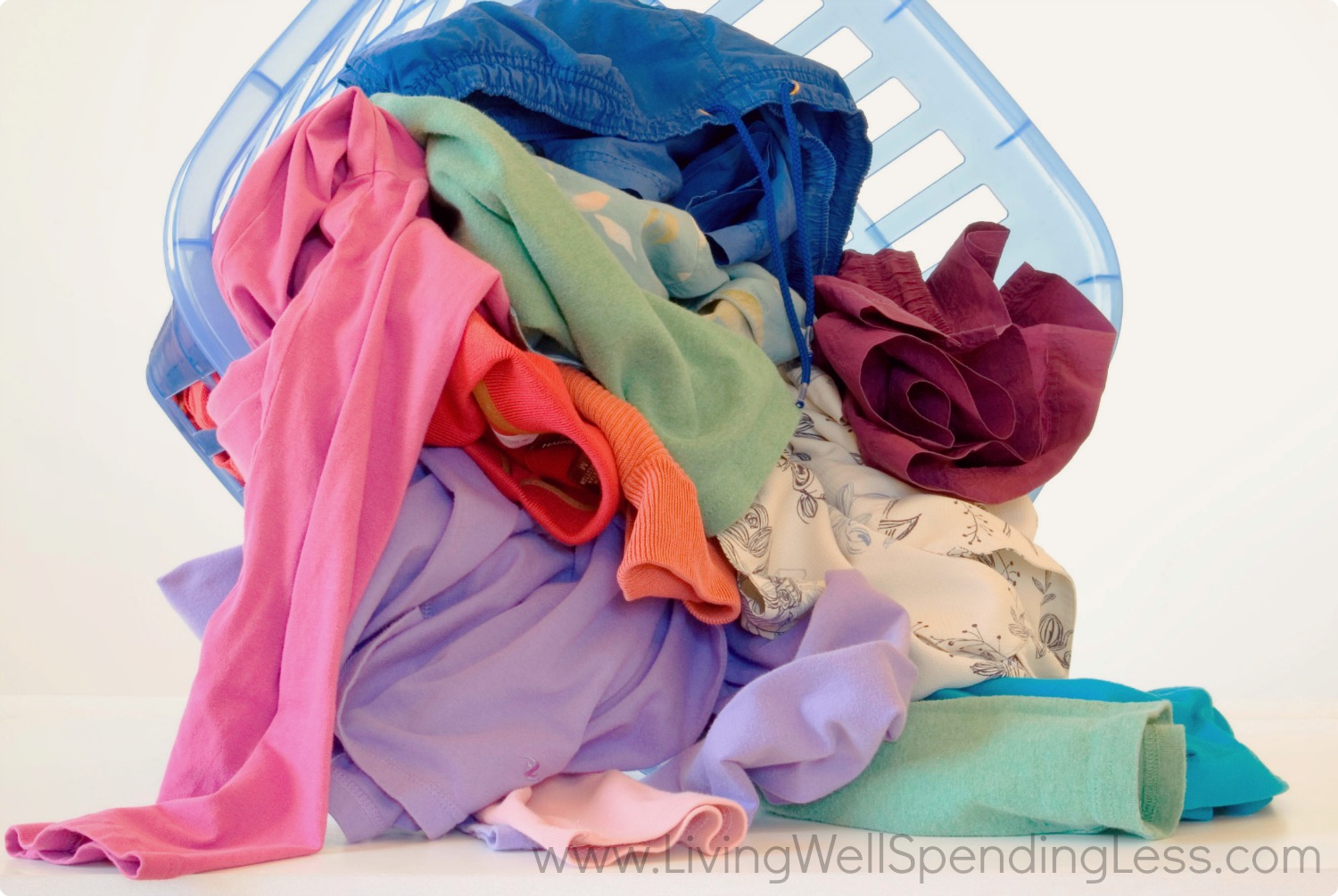 You see, many of my days are not so glittered with simple perfection. Often I feel rather lost and alone. I did not slide into my role as a stay at home mom as seamlessly as I had hoped or expected. Sometimes the minutiae of the laundry, doctor's visits, sweeping, crying, scrubbing, wiping, screaming, rinse, dry, repeat of my life really gets me down. My children are demanding, frequently pooping, mess-makers and they drive me to the edge of insanity before reverting back to the most precious and delightful children God ever created. Even with the pandemonium and relentless renditions Peppa Pig, one thing I have learned is that this is the good life, because this life is the only one we've got. And even in the dark crevices of those days, God is with us. And although I have far more of those days than I would care to admit, I understand that a proper perspective is essential and that always and never are seldom true.
There are times it feels that there is always laundry to fold or someone is always sick and there are always more Legos hiding beneath the sofa. But someday, there will be no tiny "Frozen" panties or "Hot Wheels" socks to fold. I will not always be in the car, driving to doctor's appointments or forever wiping a dirty face, hands, or bottom. And in a strange and paradoxical twist, your kids might someday be changing you and wiping your behind, driving you to your doctor's appointments. Their always won't last either. Whether or not they realize it, you won't always be around and neither will they, and neither will their children.
A few years before my grandfather died, he looked at me with a sense of astonishment and said "I'm 77 years old. Where did it all go?"
I had no answer for him and I realized that I was on the same path of wasting and wishing away the days because the details of my life were all at once overwhelming and underwhelming. You see, when I neglected to recognize God in all of those small, seemingly unending moments and tasks, I was in serious danger of staying trapped in the snare of self-pity. Always does that to us. Always makes us take for granted the blessings of service to our family and resent the opportunities to shape and influence the future through them. We will not always have these chances.
Okay, I get it. I can hear the collective "but" coming from your mind. I'm SHOUTING it too, because there is no denying, there are those days. Many of us know them well. Often times we are certain that many of those days will never end. In those days always invites ingratitude, but never ushers in despondency. With the privilege of age, comes experience. Many experiences I call my own, others belong to those who hold a piece of my heart. Far too many friends have endured the loss of a home, their health, a husband, a child. Many times, I have felt that I could do nothing more than pray and weep with them. These are days where God edits our story and everything changes. Forever. What is left makes little sense and it's difficult to know what is true. However, I have learned from walking with them during these events, I can hold fast to the truth of God's word that "weeping may endure for a night, but joy cometh in the morning." (Psalm 30:5) Yes, my friends' joy cometh indeed.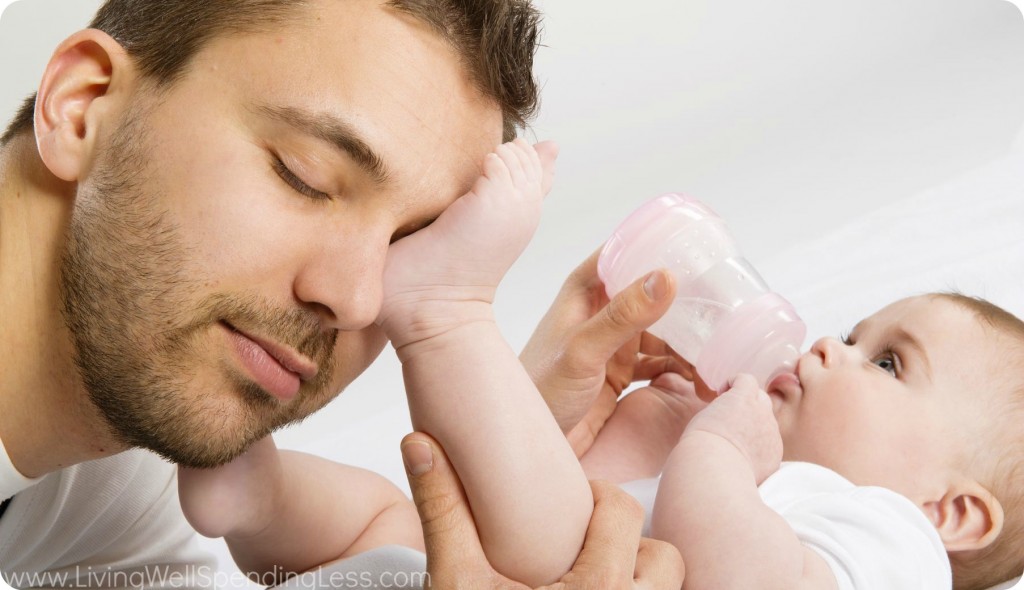 The birth of our daughter was a joyous occasion. I wish I could say the same for the 20 weeks that followed. At some point during the first few weeks of our daughter's life, she developed the habit of screaming. All. Night. Long. My husband was back to work and I was not equipped to deal with a cranky toddler and a newborn that rarely slept, so our only option was to drive around at night until she had stopped crying. This took hours. Lack of sleep does strange things to person-full blown hallucinations, incoherent speech, pouring coffee in your cereal. One night at about 3 am, exhaustion and delirium were about to win the war. Unsure if I could drive, or speak or function, I sat on my dirty bathroom floor, with my screaming infant and I sobbed. I cried out to God for help. I was holding my daughter tight to my chest because I didn't know what else to do. God sent help in the form of my handsome husband. With disheveled hair, glasses and pajamas, he walked in and said, "Go get in bed, I can take her." Despite being exhausted himself and having to work the next day, he gently took her, placed her in her car seat and said, "Come on kid, let's go for a drive." I'd never loved him more.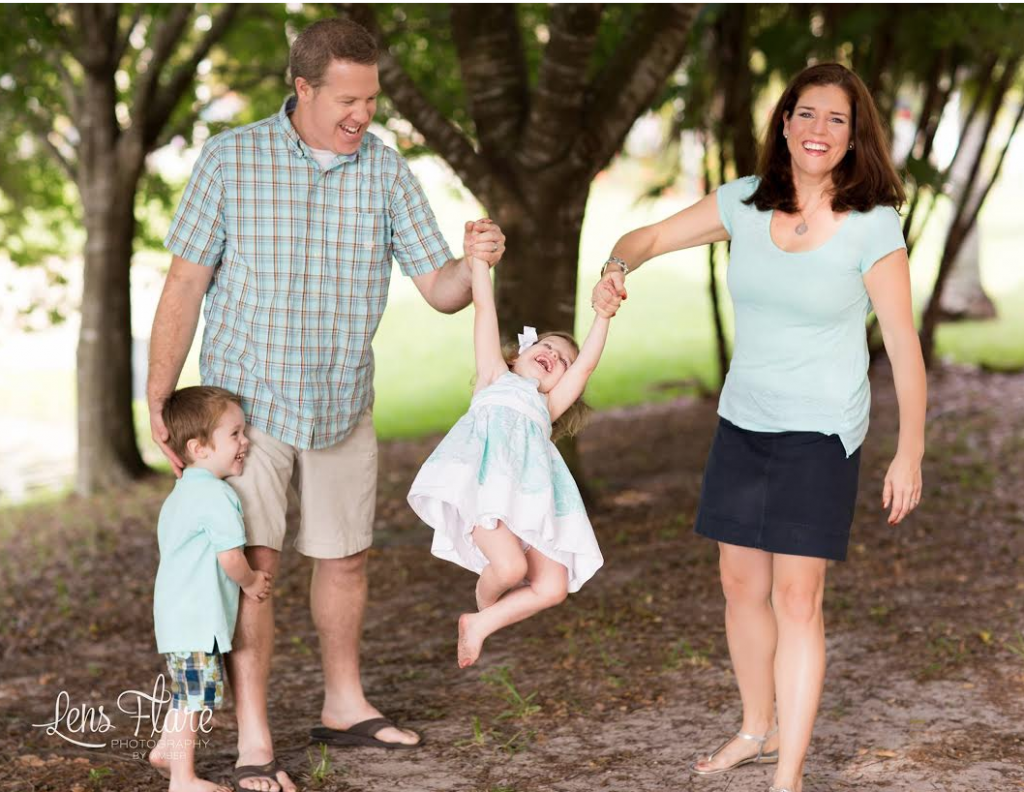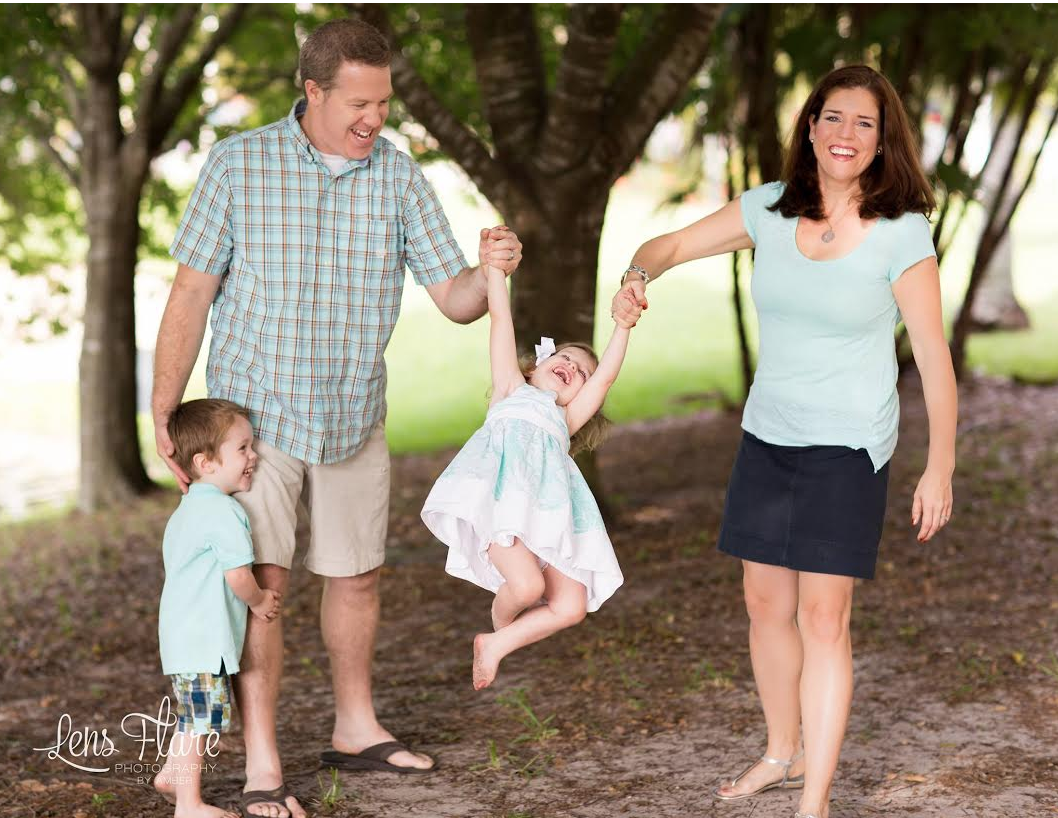 Today is my last day as a stay at home mom. Monday, I return to the work force as a middle school teacher. Gone are the week days of staying in our PJ's until noon or being there for every first. The transition promises to hold challenges and triumphs for my children and for myself. Never did I think these days would come to an end. And although, there will be things I will not miss, I will miss watching my children play in our backyard each morning, and spending hours on the floor playing Play Dough. God was there with us in those seemingly small unending moments. But He will remain with us, even during our hours apart. I hope I've taught my children to look for Him. And I hope I've taught them that this is the good life, because God is with us and always will be.
*   *   *
For the past few months, we've read Secret 13 stories from 12 inspiring finalists, as they've shared how the lessons found in Living Well Spending Less: 12 Secrets of the Good Life personally affected or changed them. Now it's almost time for one of them to win an all-expenses paid cruise for four on the Carnival Sunshine, and we need YOUR help to pick a winner!

Beginning next Tuesday, April 14th at 9am EST, you will be able to VOTE for your favorite Secret 13 Essay! Voting will remain open until Sunday, April 19th at 11:59pm, and we will announce the winner on Tuesday, April 21st.