There's nothing quite like a global crisis to make us not only rethink our finances but really want to get them in order ASAP. I don't know about you, but this whole thing has given me a new perspective of just how important it is to have financial stability. And while we have a ton of resources here at LWSL to help you do just that, I thought it might also be helpful to share the people and books that have had a significant impact on helping me shift my mindset, habits, and financial direction.
After all, the desire to live well on a budget is the reason Living Well Spending Less originally came into existence, just after the LAST financial crisis! I knew I needed to change the way we were living, spending, and saving (or rather not saving at the time) if I wanted to not just make sure we were financially stable, but stop fighting with my husband every day about money.
Make no mistake–learning to manage your money well is hard work. That said, it IS possible, even if you've made a ton of mistakes along the way.
These five authors and their methods are the ones I turned to when I began taking our finances seriously. In fact, I still return to them often. Just like most of you, I wanted to live debt-free. I wanted to be able to take a vacation without maxing out a credit card. I wanted to have a padded savings account. I wanted us to be in charge of running our lives and not it running us. These books helped me figure out how to do it, and I know they can do the same for you too.
5 Powerful Books to Make Money Work for You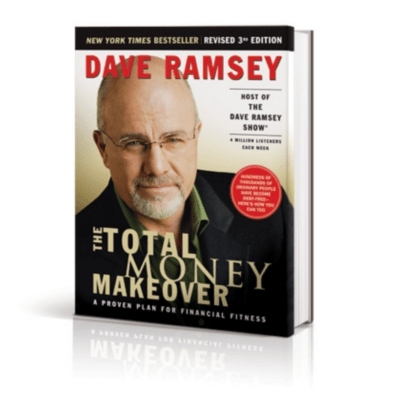 Total Money Makeover + Financial Peace University by Dave Ramsey
Saying that Dave Ramsey's course changed the trajectory of our financial future is no understatement. When we were in debt, my husband and I decided to give the book a shot, ended up going through the Financial Peace University program, and it was life-changing for both of us. Dave explains how to get out of debt in the most simplified manner in Total Money Makeover, and the methods he dives further into in the program on how to do so, are simple and can be implemented right away. If you start anywhere, start here.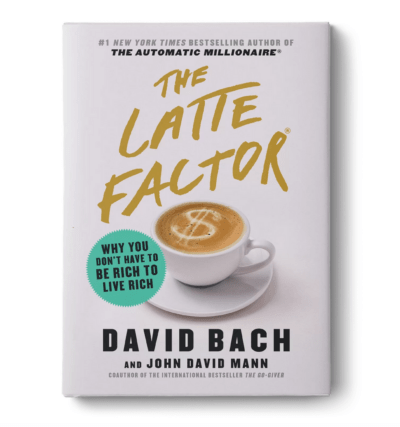 The Latte Factor by David Bach
Written as a short parable, The Latte Factor puts into perspective how we don't have to wait to be rich in order to get rich; in fact, no one should. David explains the ideas and steps you can take towards saving for retirement from the perspective of a young girl who wants to buy a painting she feels she'll never be able to afford. If wondering how to manage a 401k, retirement funds, savings and all that has ever perplexed you, order this book today. It's also a perfect read for late teens heading into the real world of work and finances.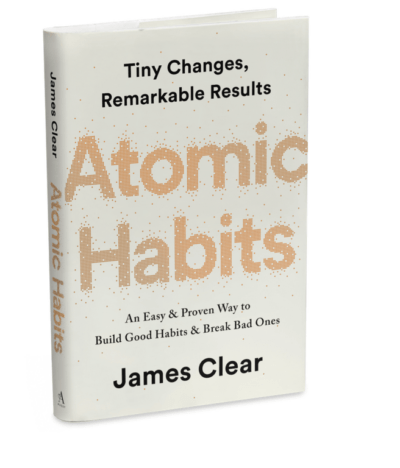 Atomic Habits by James Clear
It's hard not to talk about finances without talking about habits. After all, our habits are what either keeps us stuck or can set us free, and in this case closer to financial stability. Atomic Habits is by far one of the best books out there that really explains why we do what we do, why some habits end up not working, the right kind of motivation needed to make a new habit stick, and how to set yourself up for success. This is a book I really feel everyone should read.
You Are a Badass at Making Money by Jen Sincero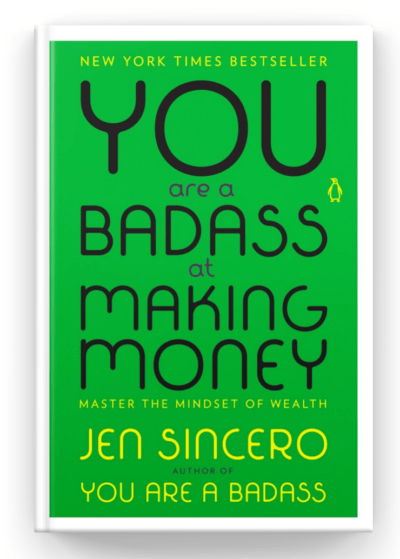 As New York Magazine puts it in their review, You Are a Badass at Making Money is "A cheerful manifesto on removing obstacles between yourself and the income of your dreams." And I couldn't agree more. Jen has a very humorous and very honest way of putting life into perspective. When it comes to making money, she doesn't hold back on telling it like it is and by the end, you'll understand why a shift in mindset with action will change the way you look at money forever and get you closer to your goals.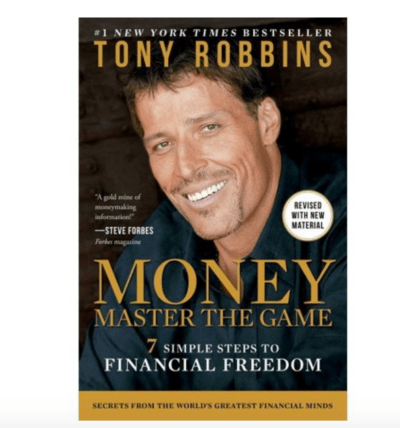 Money by Tony Robbins
Let me preface by saying that I know Tony Robbins is for some of you and not for others. However, the 7-step blueprint to financial freedom he created and explains in Money, makes it well worth reading. Tony doesn't just talk about how to gain financial stability, he explains how to secure and hold on to it. It's a good book to put on your reading list.
Financial stability takes work and a whole lotta discipline. But if there's something I've learned, it's that doing the hard work upfront doesn't actually take as long as we think it will, and the reward—financial stability—is so worth it in the end. The peace of mind knowing that no matter what comes at you, be it an appliance going out, the car needs fixing, a home you want to buy, a world crisis, or something as small as an anniversary gift, you have the means to take care of it and your family. Start small, but start now. You'll be glad you did, and I'm cheering you on.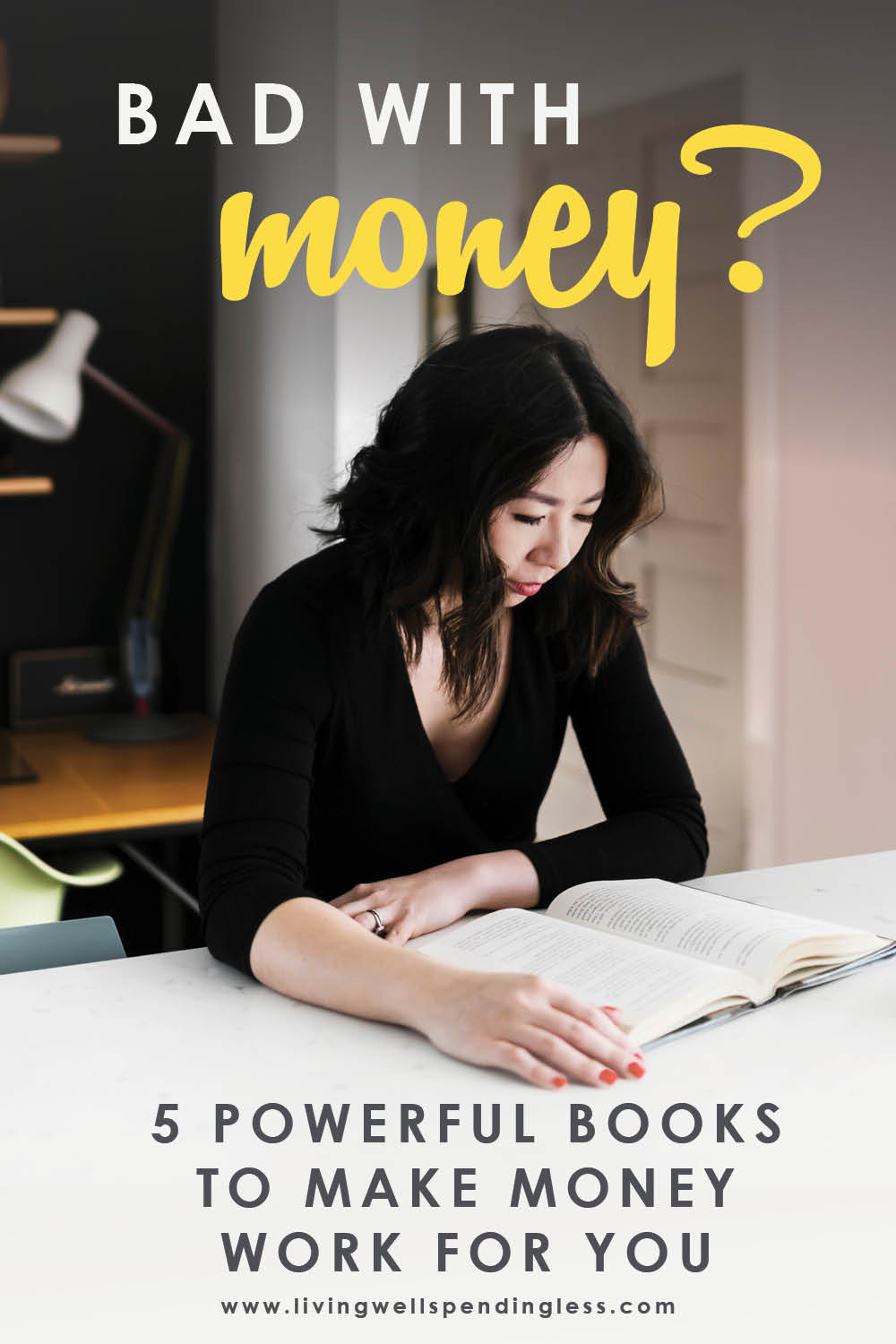 TAKE BACK CONTROL OF YOUR HOME LIFE
---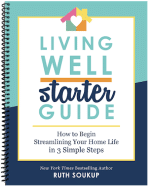 Ever feel like you just can't keep up? Our Living Well Starter Guide will show you how to start streamlining your life in just 3 simple steps. It's a game changer--get it free for a limited time!
If you love this resource, be sure to check out our digital library of helpful tools and resources for cleaning faster, taking control of your budget, organizing your schedule, and getting food on the table easier than ever before.