It's February and you know what that means.
(hint: think hearts)
Valentine's Day!
You all know by now that I am a holiday junkie and February 14th is no exception.
I plan to bake cookies.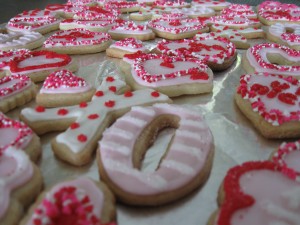 I plan to do a few crafts & make some cards with my girls.
(I even bought a Valentine's stamp set from Craftin' Crystal.)
I plan to put up some very sweet decorations, like these adorable heart strings.
And I plan to give a few gifts to my special someones.
Yes, I said someoneS.
Because to me Valentine's Day isn't just about my sweetie (though he is getting something VERY special this year.)   It is about letting all the special people in my life know that I love them.
I love to give gifts, so I thought I would put together a little list for y'all (I'm getting more Southern every day) of 15 awesome, original, & perfect gifts for under $15.
(Consider it my love gift to you.)
Gifts for Him:
1. IDL Tools International 2000CP T10 Keychain MultiTool
. Handy guys are sexy. Give your favorite Mr. Fix-It a keychain he's sure to love. You don't even have to tell him you got it for 60% off! ($13.80, Amazon.com)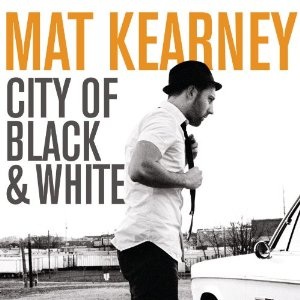 2. City of Black & White
. Okay, so this Mat Kearney CD could be good for just about anyone. It is just an awesome album! ($12.49, Amazon.com)
3. Sh*t My Dad Says
. Okay, so maybe the title doesn't scream romance, but if you are looking to give your stressed-out honey a good chuckle this year, you must buy this book. It's a great deal, too! ($8.30, Amazon.com)
4. Men's Military-Inspired Polo. A great looking shirt for your great-looking guy at a great-looking price! ($12.97, OldNavy.com. Go through Ebates to get 20% cash back!)
5. The Office: Season One
. Spend your V-Day laughing the night away. ($14.99, Amazon.com)
Gifts for Her: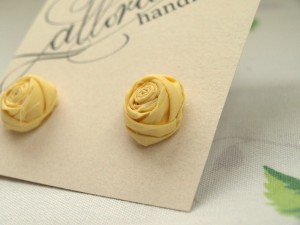 6. Allora Handmade Rosebud Earrings. I just discovered Jessica's insanely beautiful rosebud jewelry when she gave me a business card attached to a pair of these earrings at Blissdom. They are stunning and totally unique, and I now want a pair in every color. ($12.00, AlloraHandmade.com)
7. Urban Pantry: Tips and Recipes for a Thrifty, Sustainable and Seasonal Kitchen
This book was ranked one of the top 10 cookbooks of 2010. It is an awesome, inspiring, & useful read (especially for thrifty gals like us.) ($13.29, Amazon.com)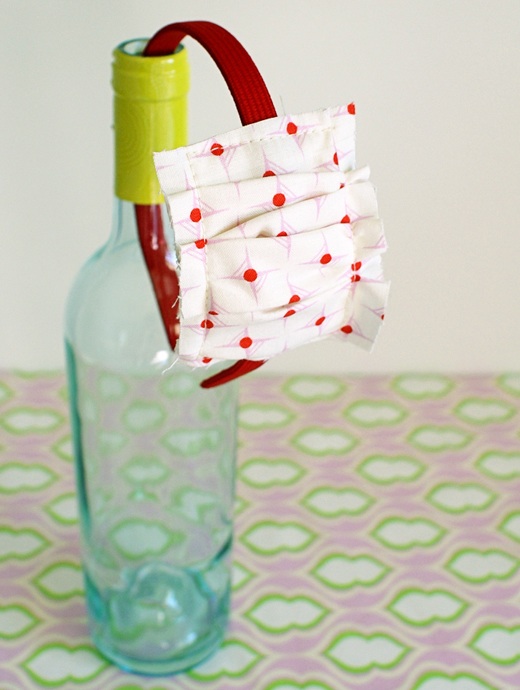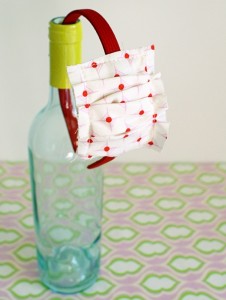 8. Gussy Sews Headband. Another Blissdom discovery and I am IN LOVE with all of her products. Her totes, clutches, & diaper bags are absolutely gorgeous, but her adorable headbands are priced perfectly for Valentine's Day. ($14.50, shopgussy.com)
9. Pride and Prejudice (Restored Edition DVD)
. This classic love story is so beautifully filmed I would watch it every day if I could. Colin Firth as Mr. Darcy isn't bad, either. ($12.99, Amazon.com)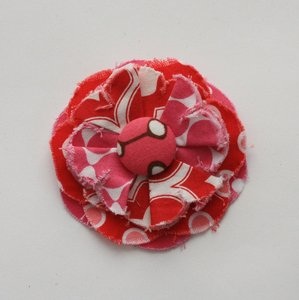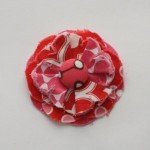 10. Pleated Poppy Hair Clip or Pin. Yet one more Blissdom find. These are so cute I could die. ($8, thepleatedpoppy.com)
Gifts for Kids:
11. The Sing-A-Ma-Jigs – Valentine's Day
. These little singing stuffed wonders are one of the hottest & highest rated toys out there right now. This one is all decked out just for Valentine's day, and sure to make your little one squeal. ($12.99, Amazon.com)
12. The Quiet Book
. A must-have bedtime book for any child's library, this is one of the sweetest kid's books I've ever read. ($10.36, Amazon.com)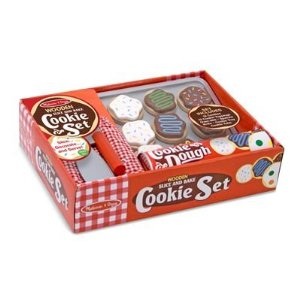 13. Melissa & Doug Slice and Bake Cookie Set
. I bought this set for Princess last Valentine's Day. Not only is it absolutely adorable, a year later, it is still one of her favorite toys! ($14.33, Amazon.com)
14. Bananagrams
. This one is for ages 7 and up, but it is one of the best games around! Seriously, if you don't have this game yet, you must buy it now. ($14.95, Amazon.com)
15. Melissa & Doug Sticker Collection – Pink. If your girls are as crazy about stickers as mine are, then this is the perfect gift. And at 67% off, it's also a killer deal! ($5.65, Amazon.com)
You may have noticed that most of the items I picked were from Amazon.com, my very favorite place for finding amazing gifts at a great price. Please note that prices may be subject to change based on popularity and availability. Also, if you haven't already, be sure to sign up for Amazon Mom
to get free 2 day shipping on all the products listed here (and about 100,000 other products, too.)