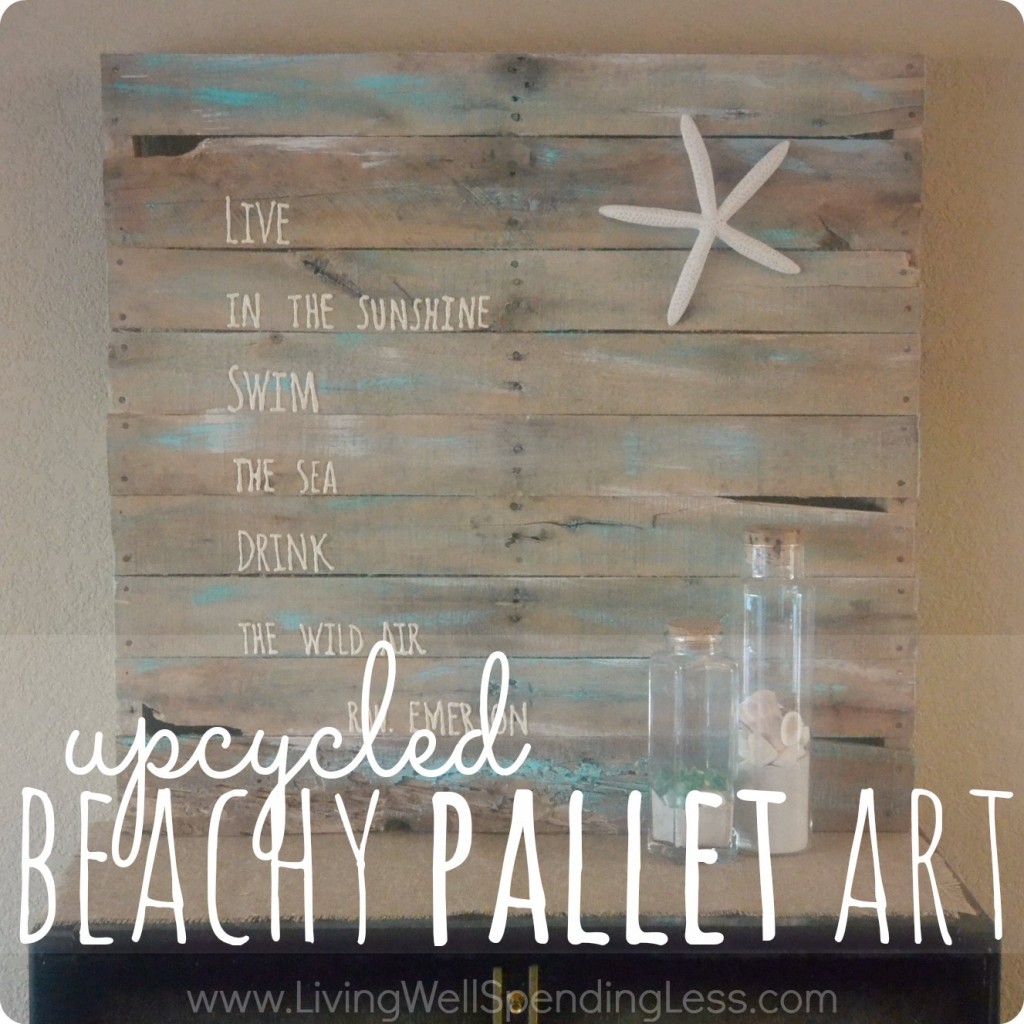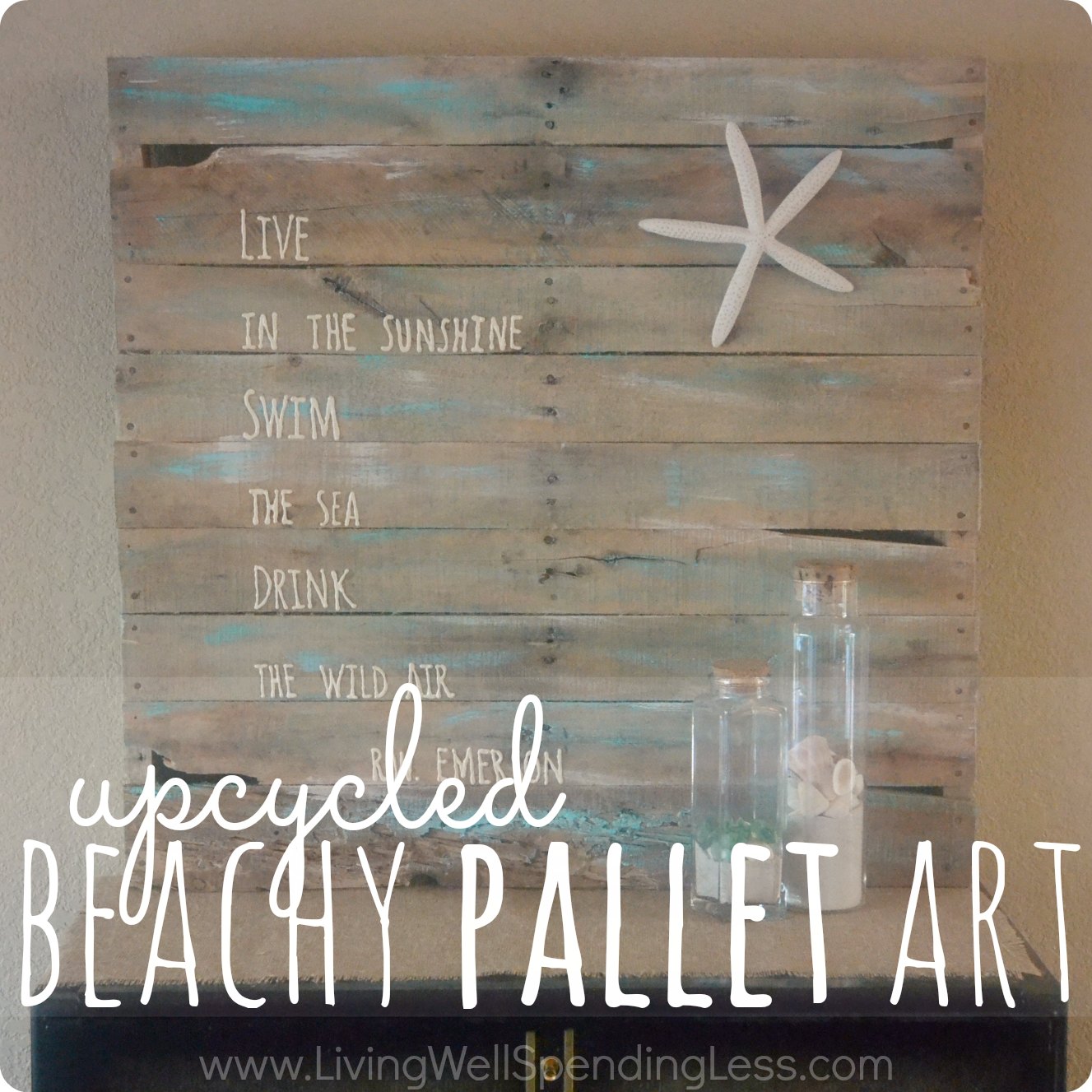 I have been drooling over all sorts of awesome repurposed pallet projects on Pinterest for a while now. In fact, I even started my own Pinterest board dedicated solely to my love of pallets. There is just something so appealing about rough, weathered wood that is completely FREE!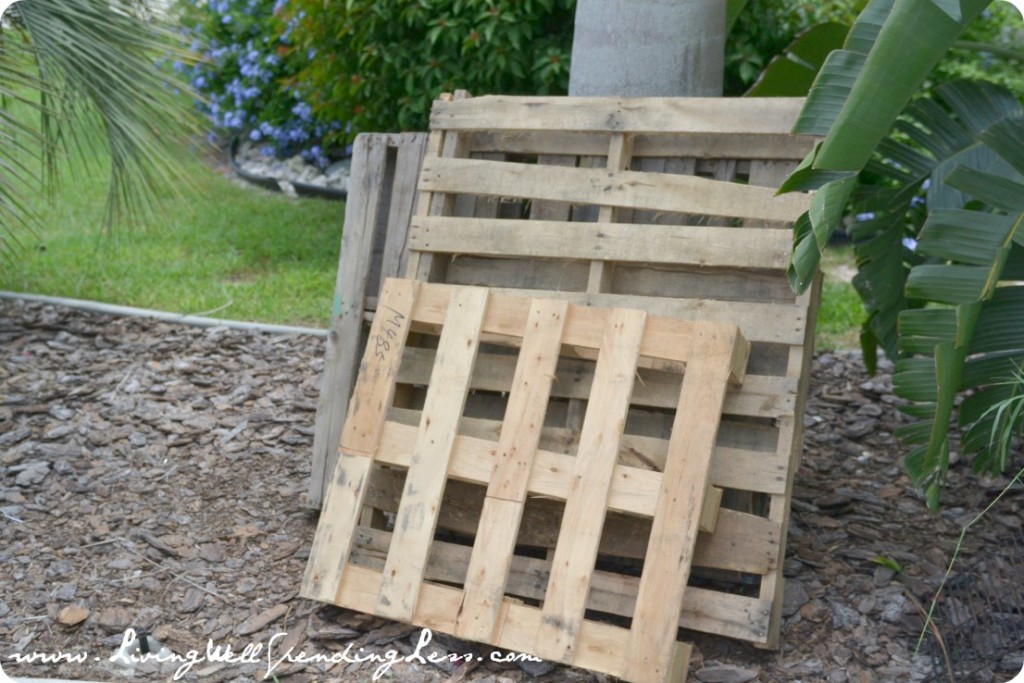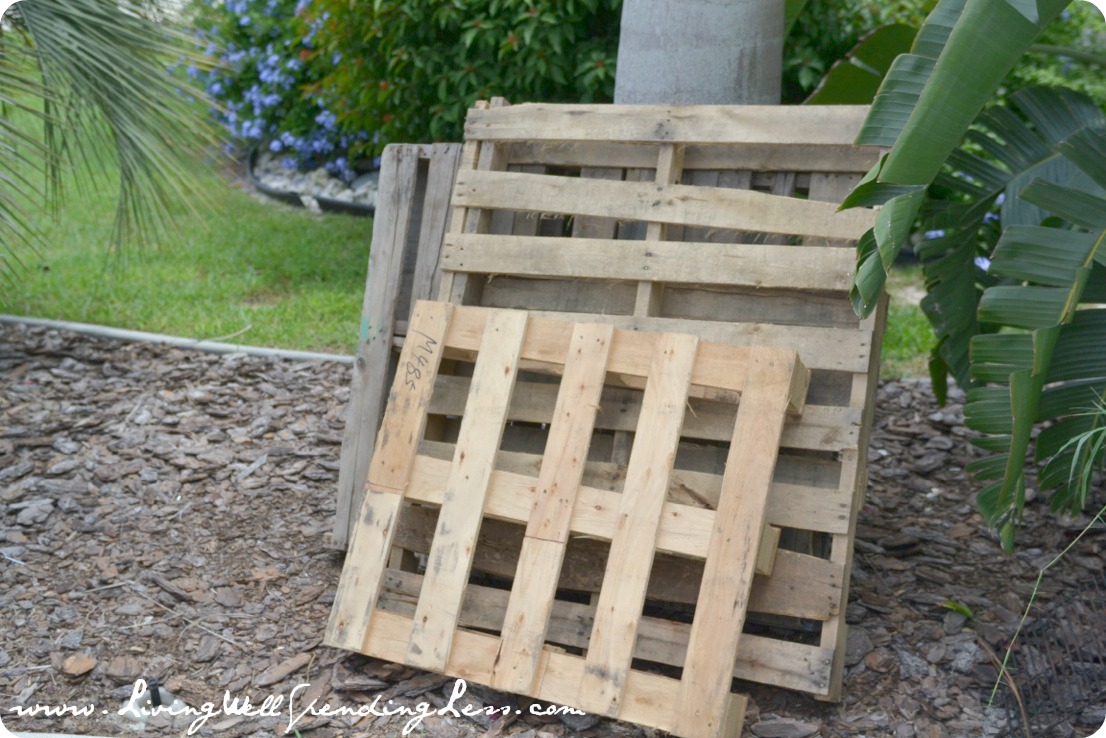 For Trouble's beachy mermaid party I decided to take advantage of the abundance of free pallets available at a local business to create some beautiful upcycled pallet art that we would be able to enjoy long after the party was done. This was definitely a collaborative project between Husband and I–he did all the hard labor of disassembling then re-assembling the pallets, while did all the girly work of making it look cute.
Here is what you need:
old pallet hammer sandpaper acrylic paint in aqua, light blue, & white computer & printer 2 bottles puffy fabric paint wax paper white school glue large starfish hot glue gun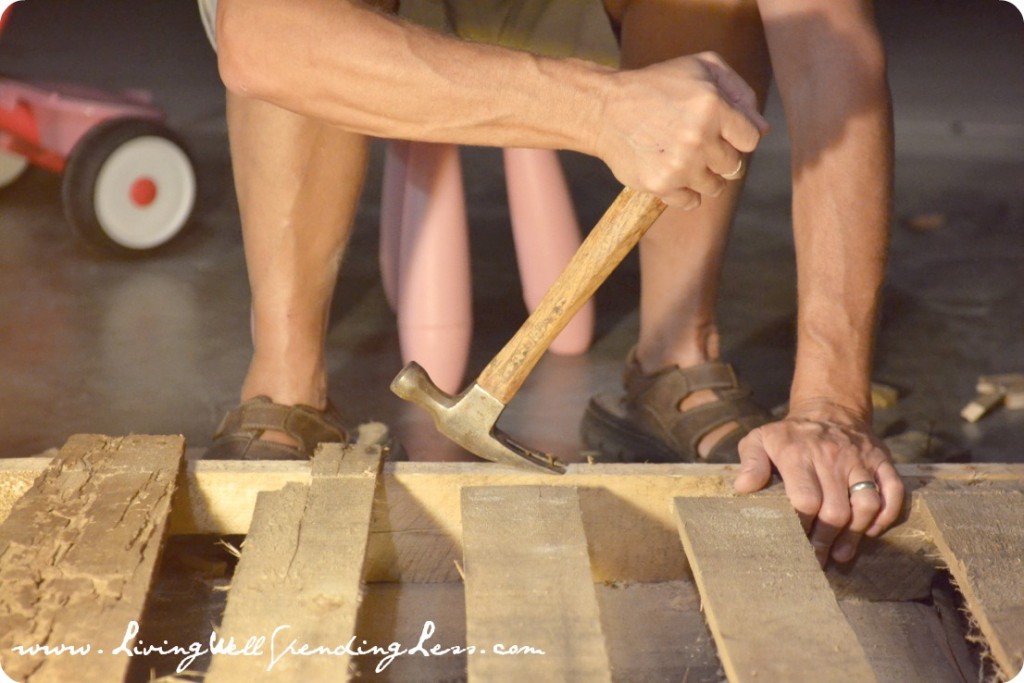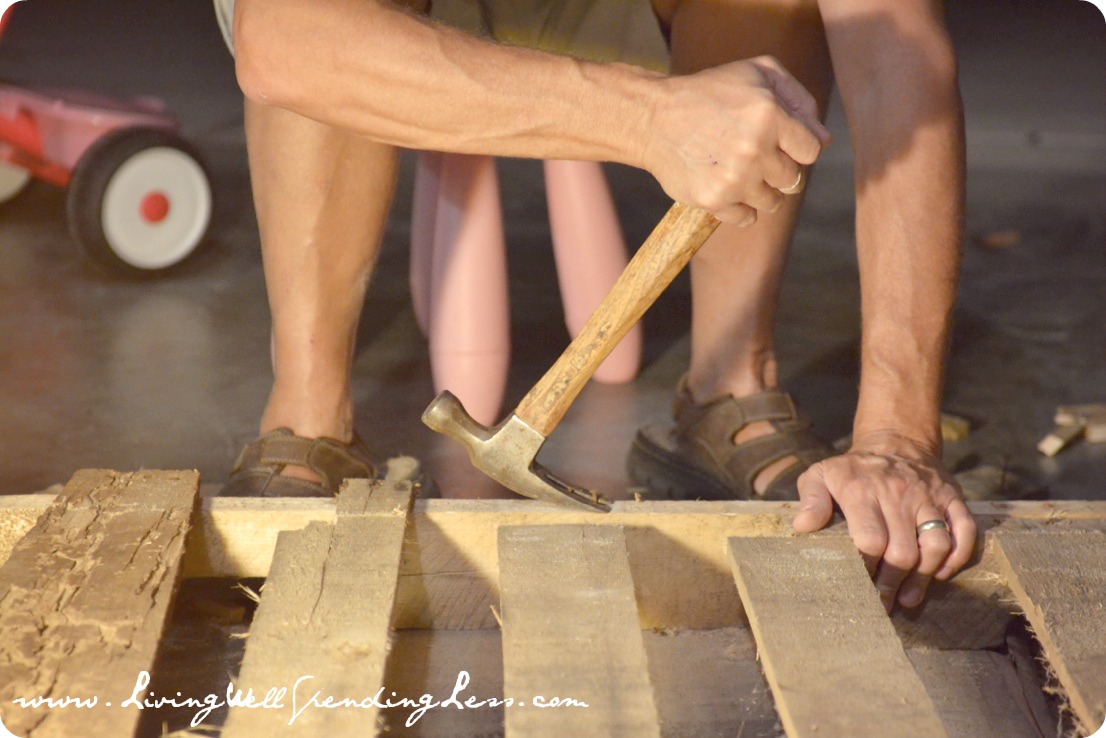 Step 1:  Carefully disassemble the pallet then re-nail the boards to one side so that there are no gaps between the wood.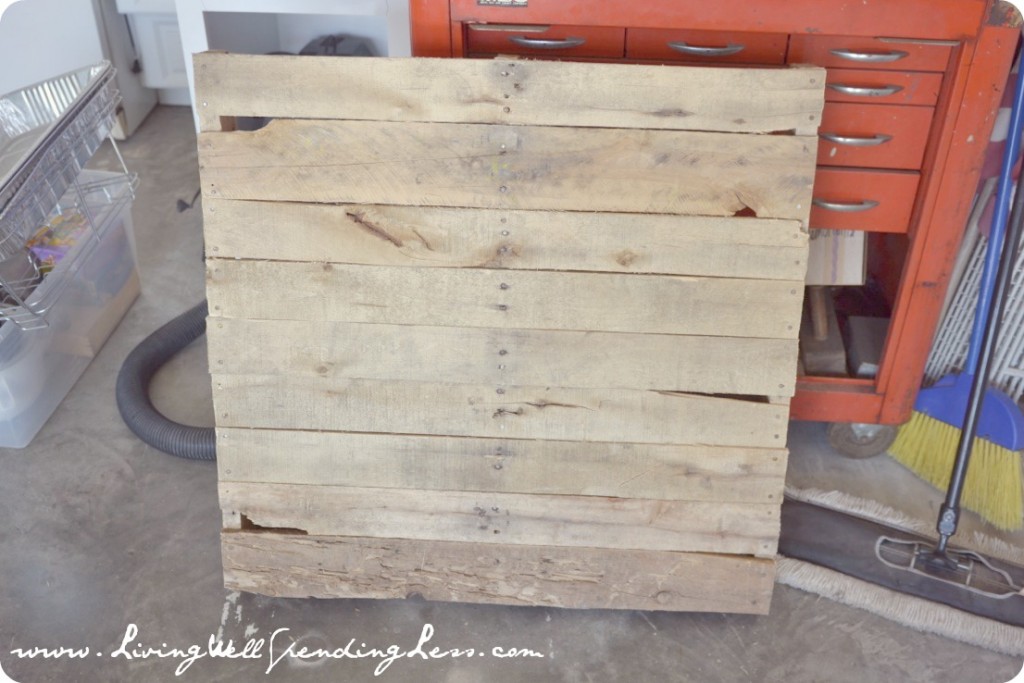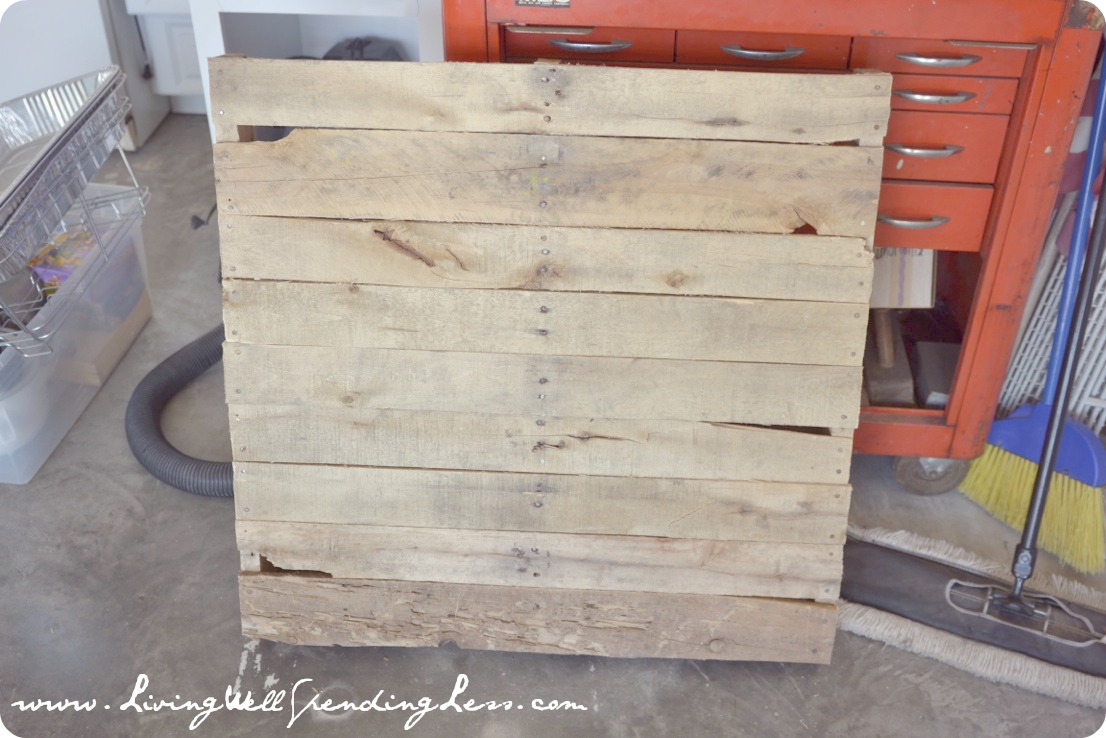 Step 2: Lightly sand the pallet to remove any rough edges; vacuum or wipe clean with a dry rag.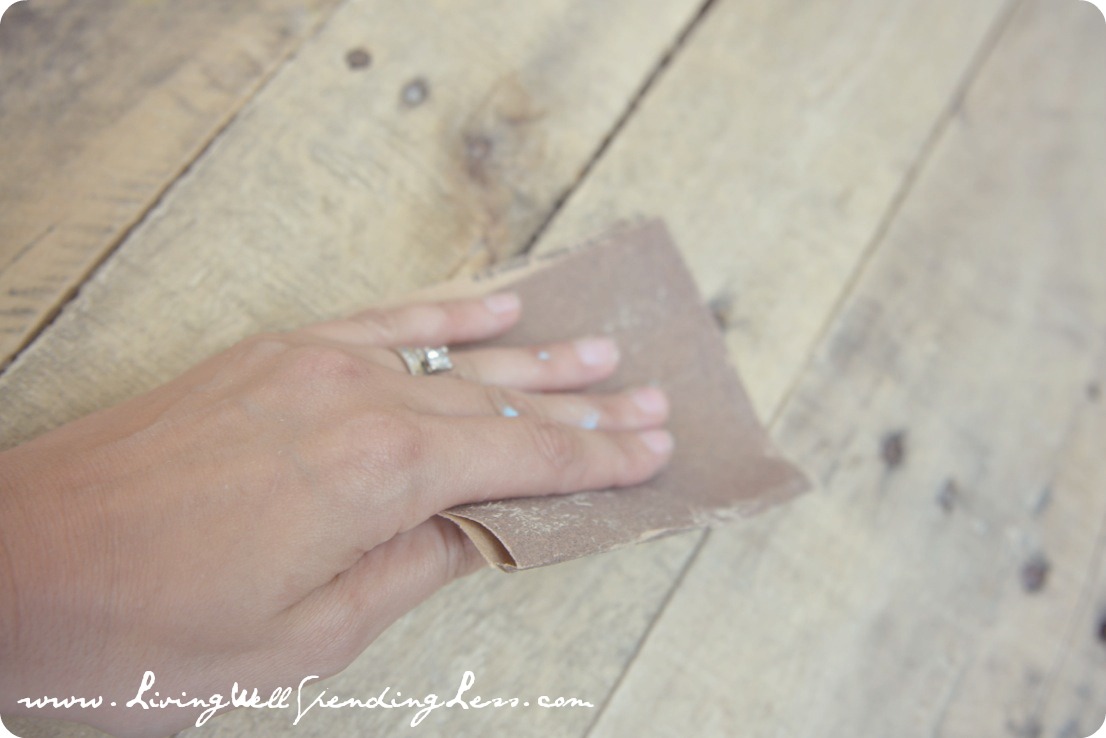 Step 3: Dip your paintbrush into one color of paint, then blot dry with a paper towel. Lightly brush paint over pallet boards to create a weathered look.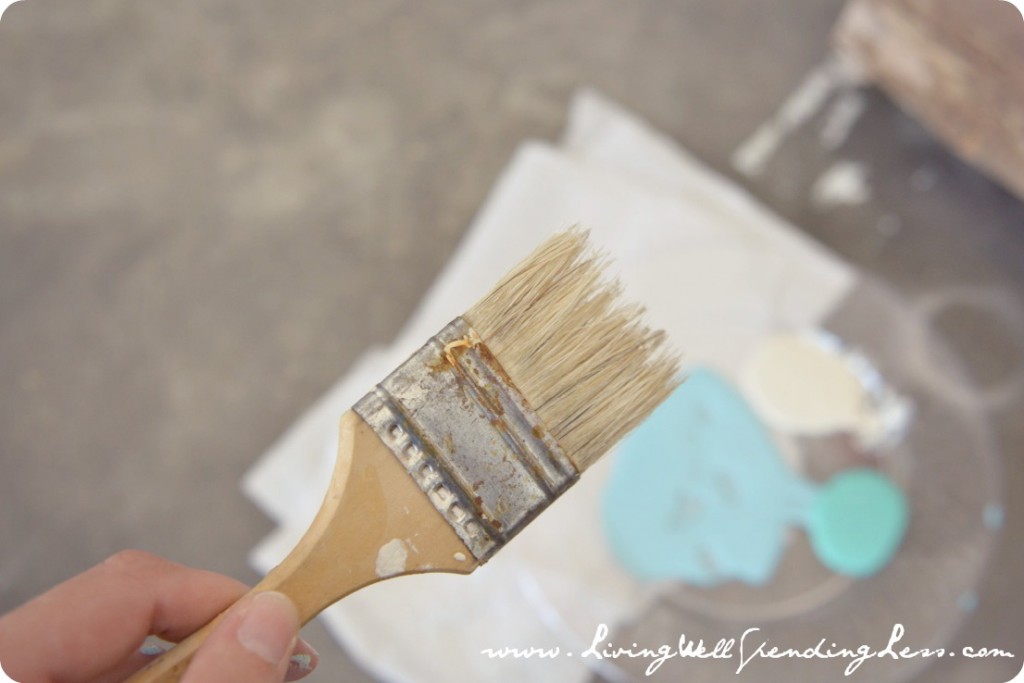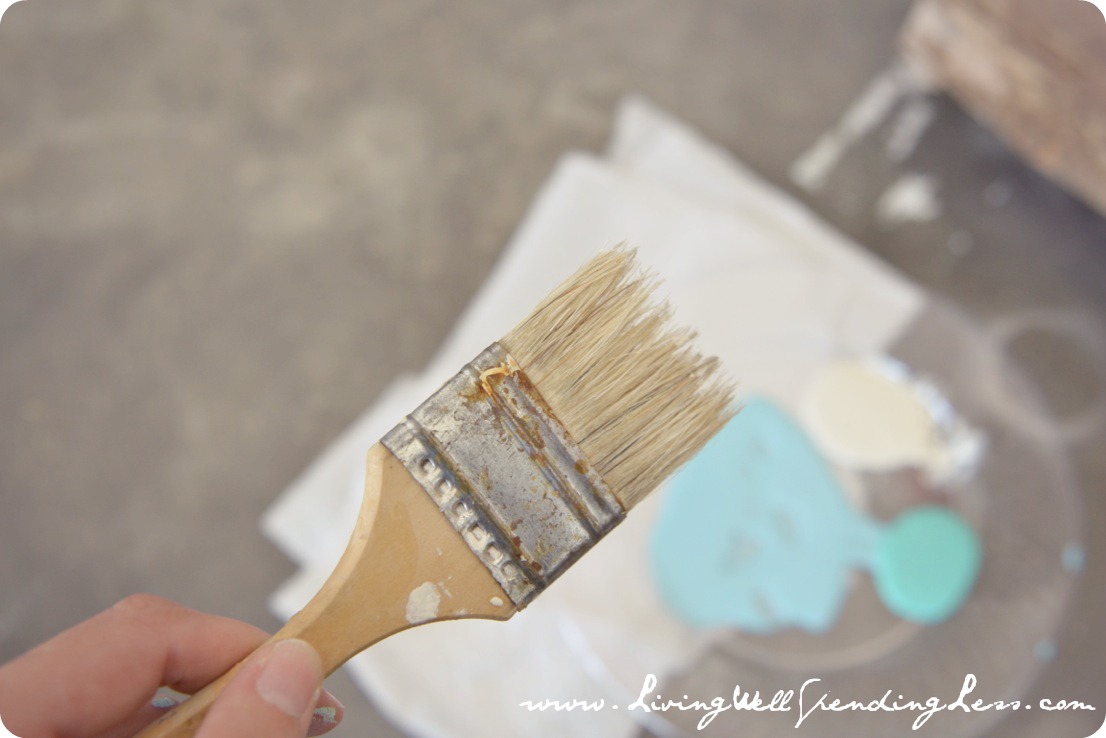 Step 4: Repeat with remaining paint colors until you are satisfied with the effect. Let dry.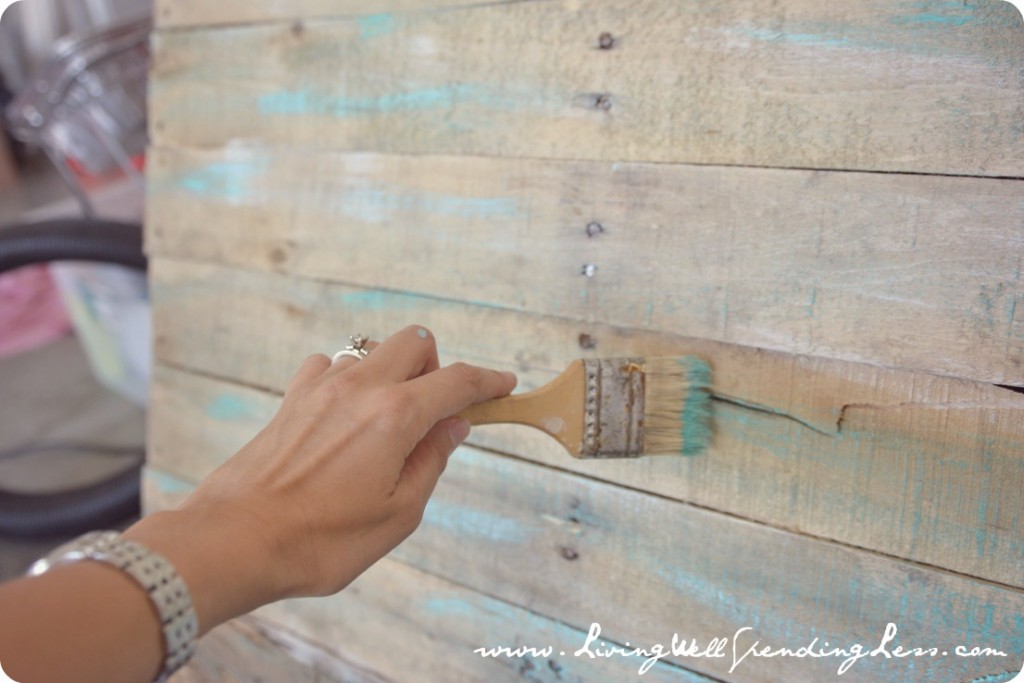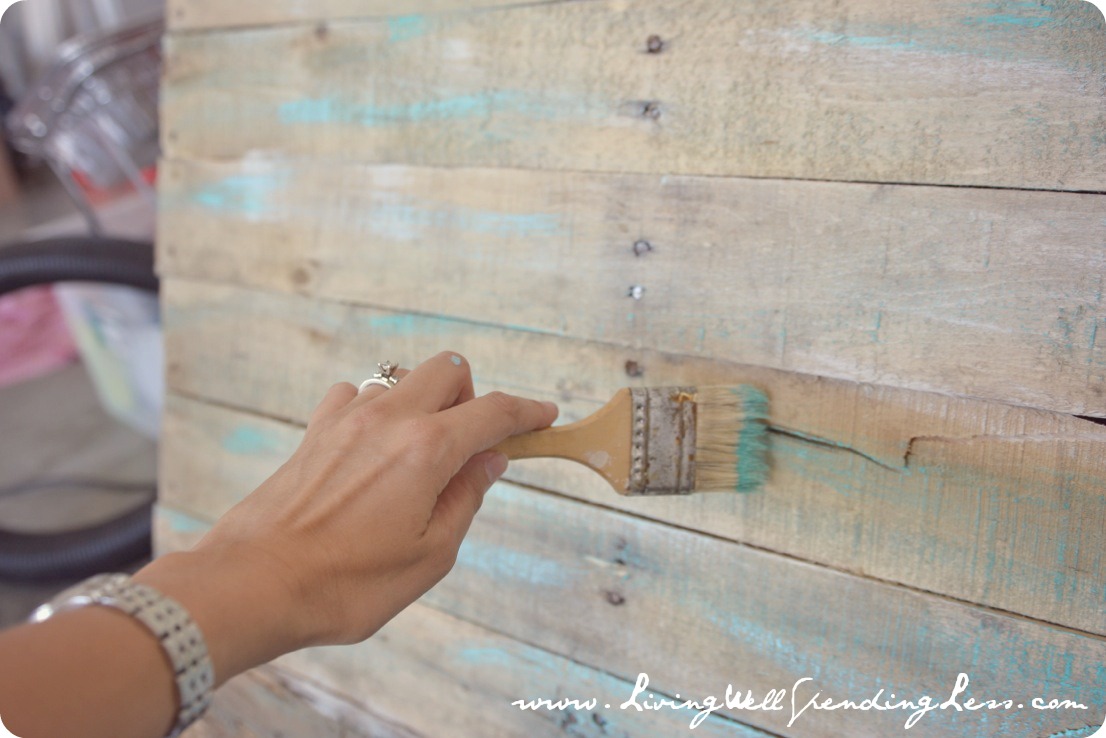 Step 5: Pick a font that you like, then type out your quote or saying in a word processing program (like Microsoft Word or Pages for Mac)  Make sure to make your letters very large! Print out the words, then tape pages on table and tape a sheet of wax paper over top. Trace words with puffy fabric paint, then let dry on wax paper for 24 hours.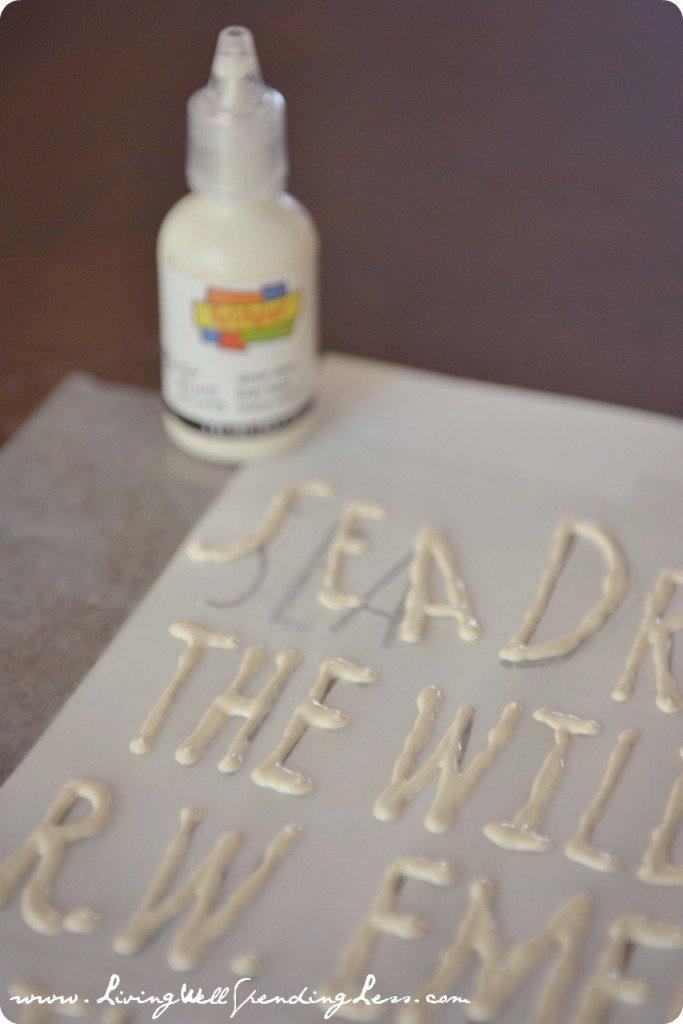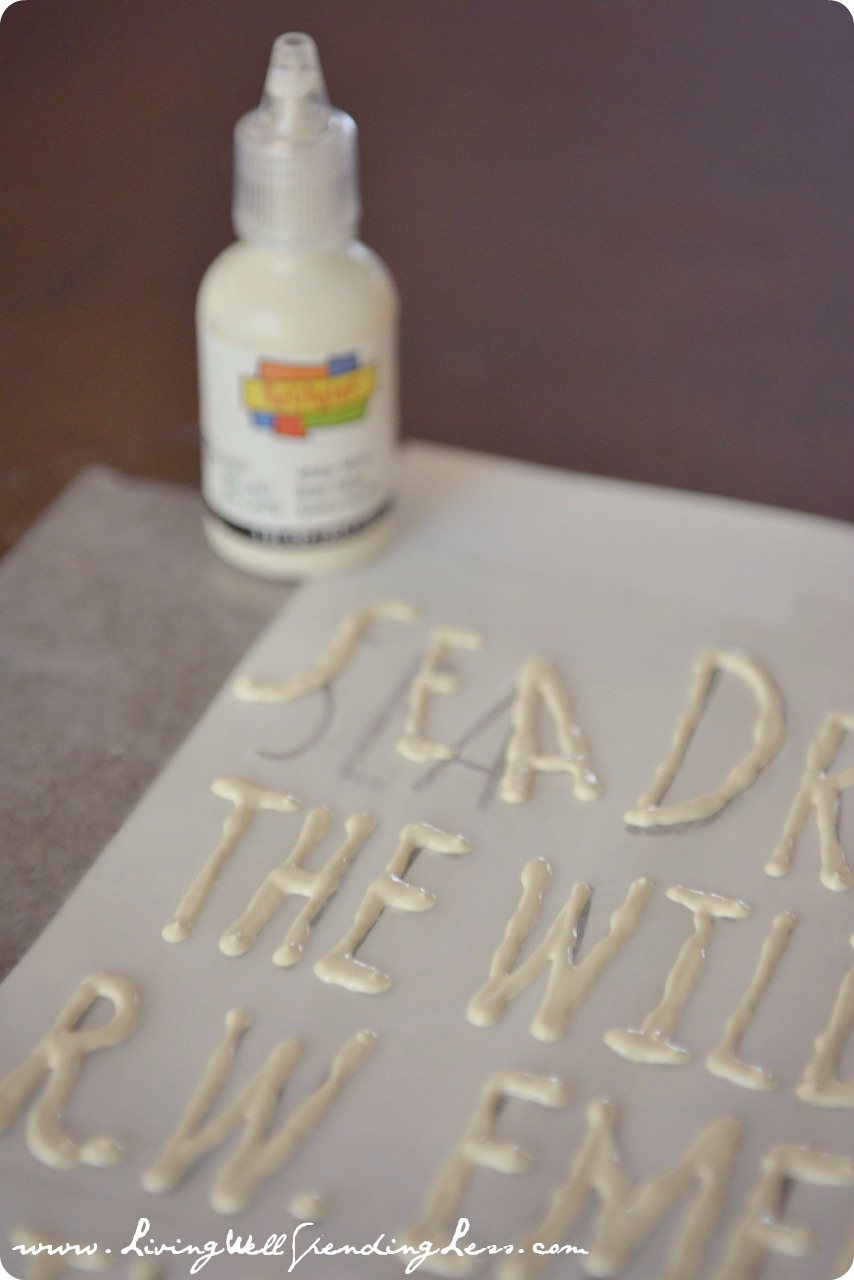 Step 6:  Carefully peel letters from wax paper and glue in place on pallet using white school glue.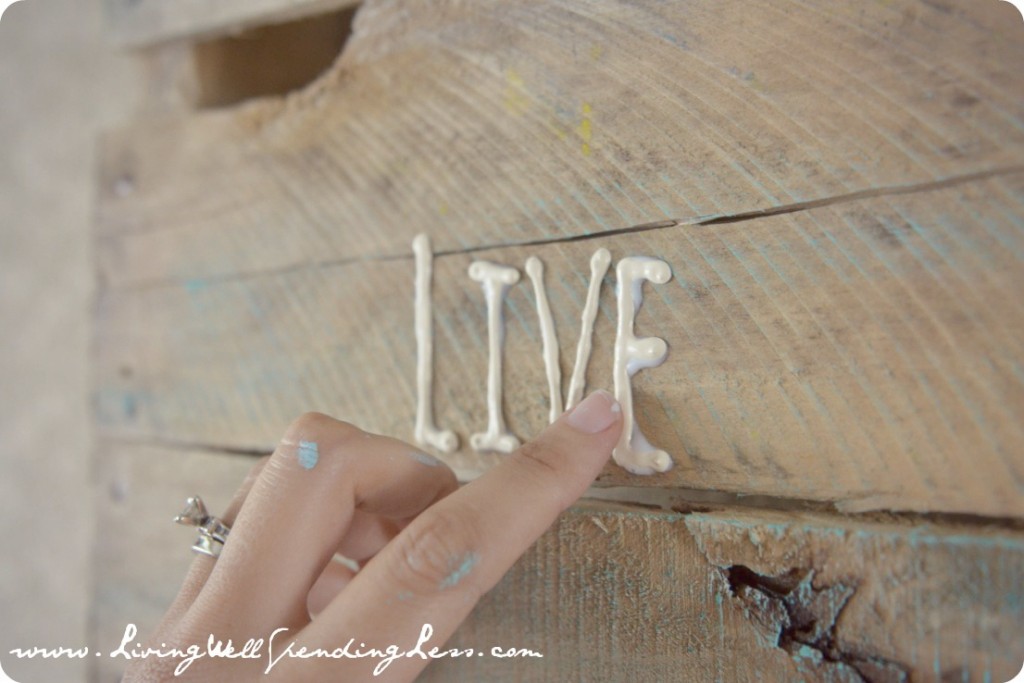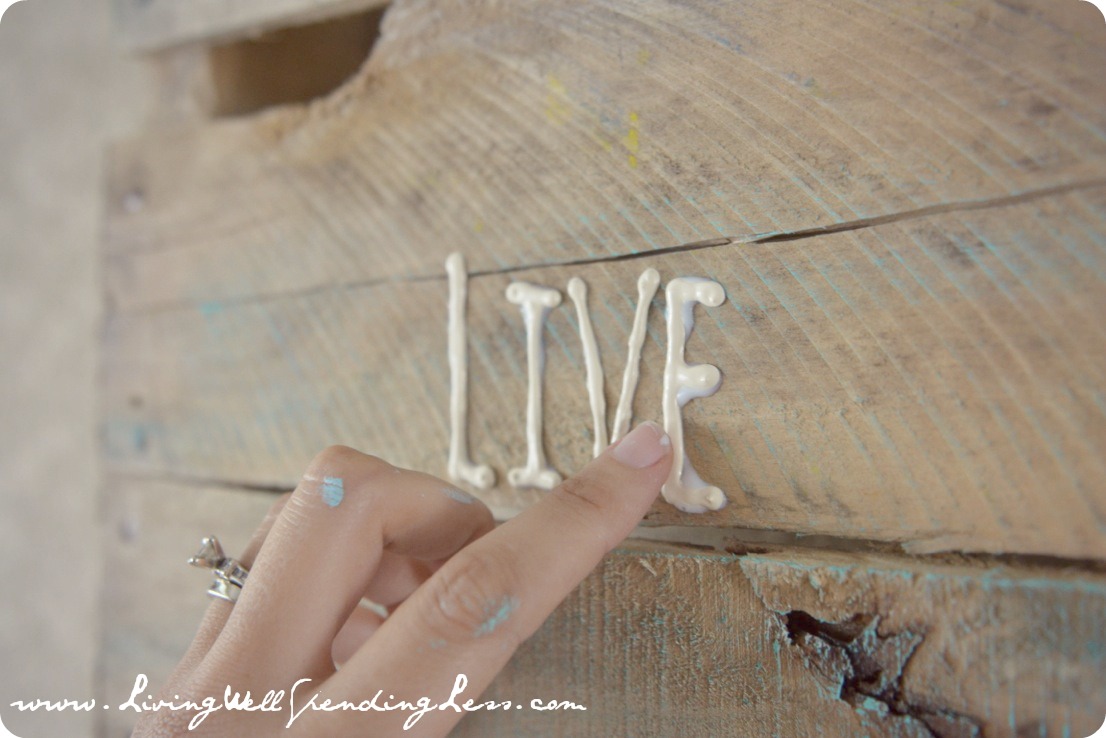 Step 7:  To attach starfish, place generous dollops of hot glue on each of the five points. I use the high-heat hot glue which sticks a LOT better than the low heat kind. (But be careful!)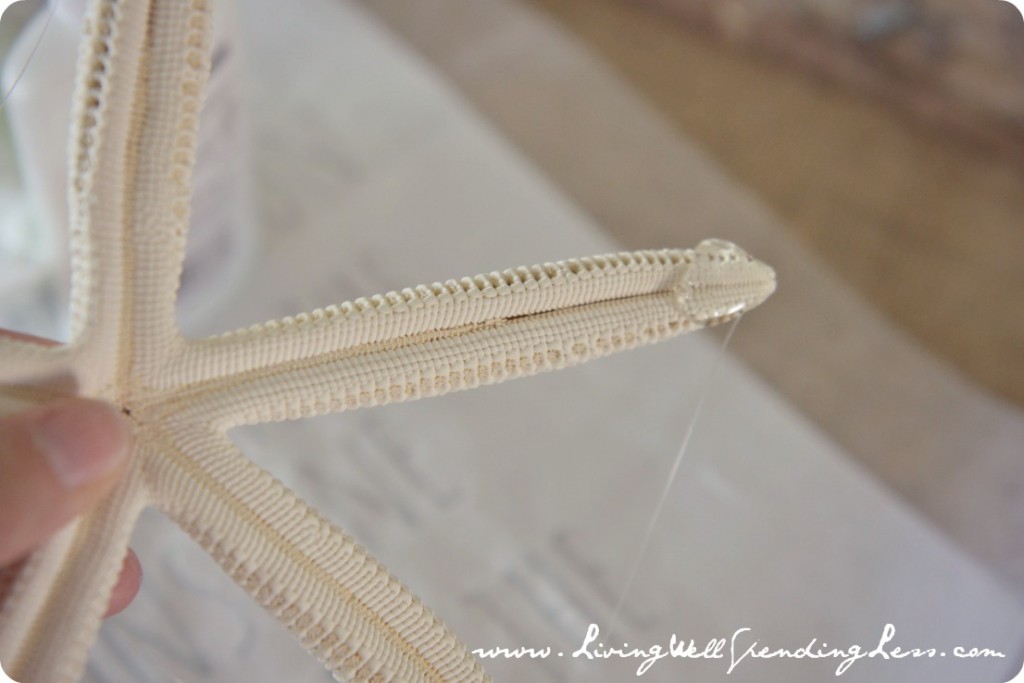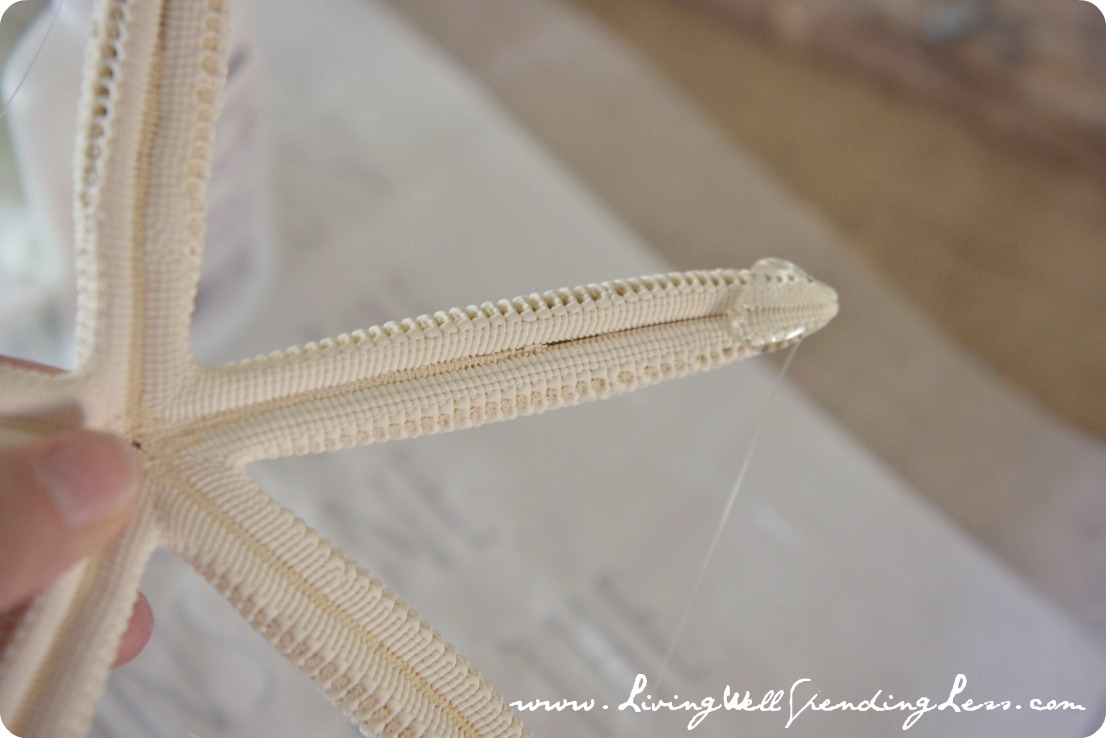 Step 8:  Hold starfish in place until glue has cooled completely.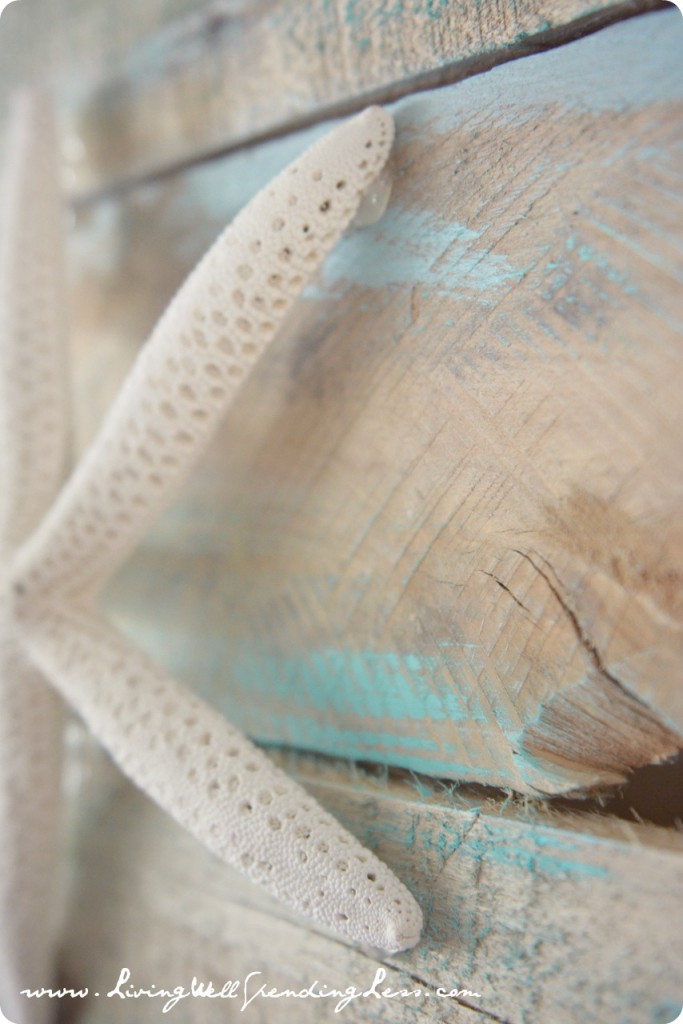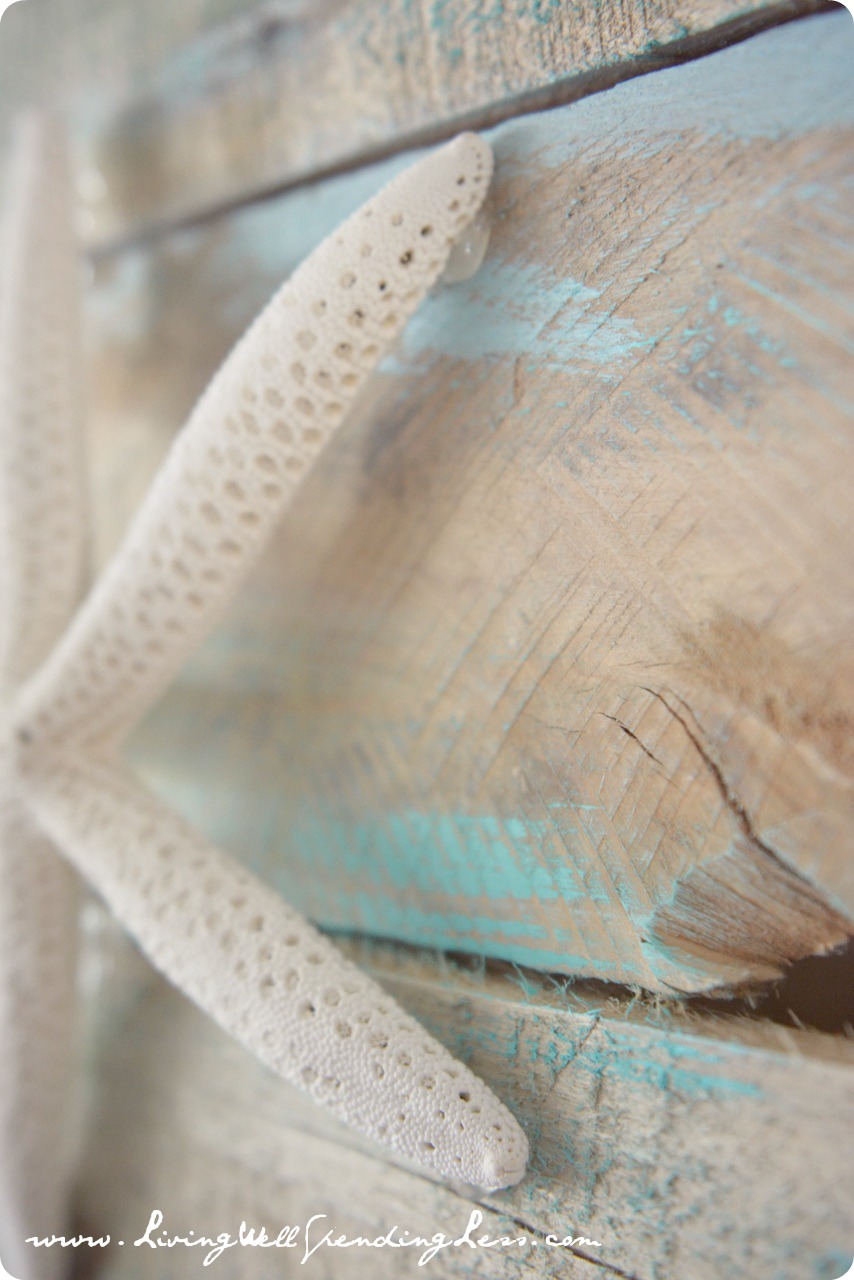 Step 9: Find a focal point to display your beautiful art piece. Easy and (practically) free–what's better than that?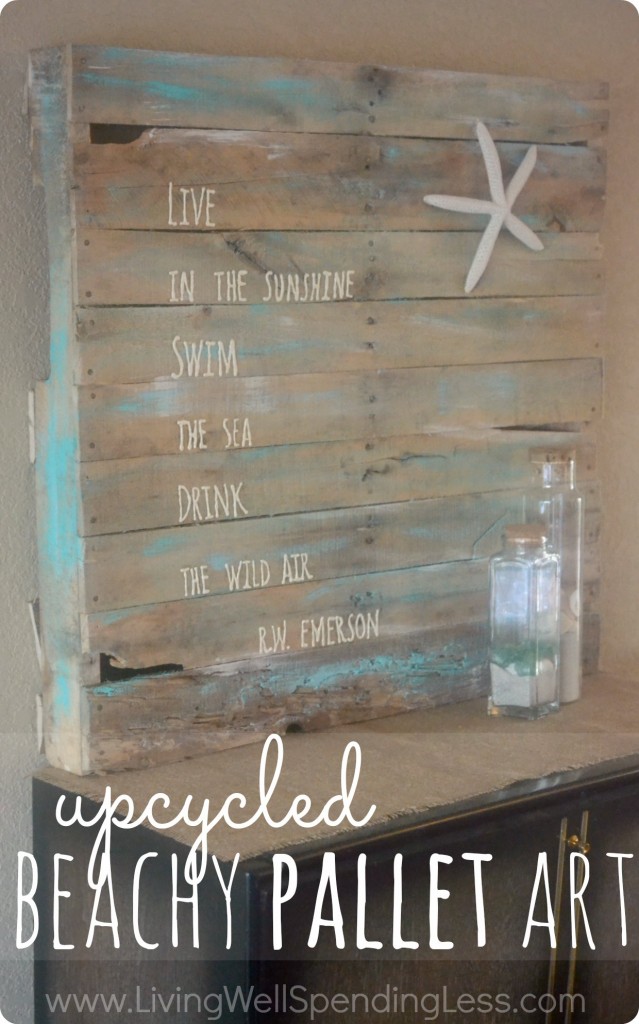 In addition to the large pallet piece, we also made a smaller "Mermaids this way" sign using much the same process, although instead of dry-brushing on the paint, the girls helped me paint the whole thing. I then distressed the paint with sand paper, then painted on the lettering instead of using the puffy paint method.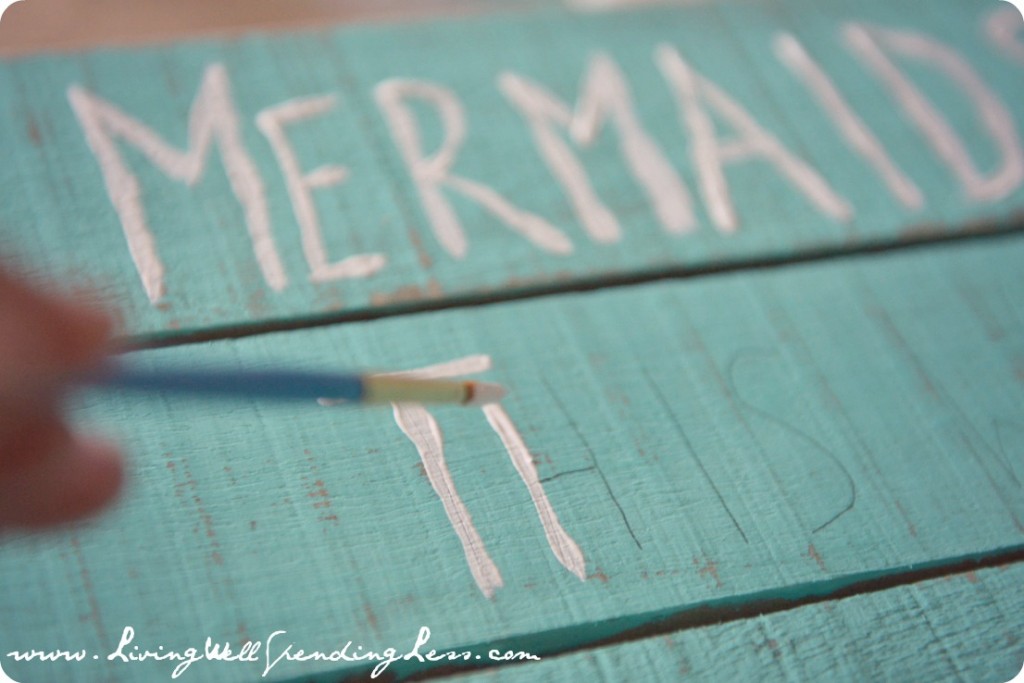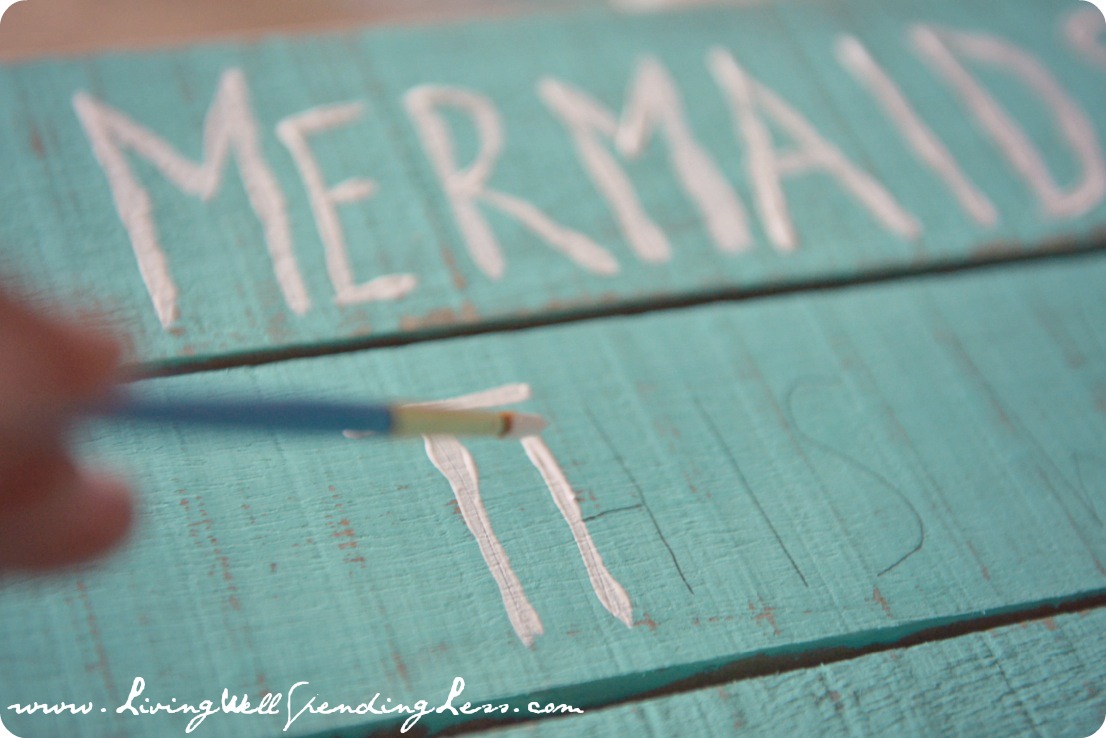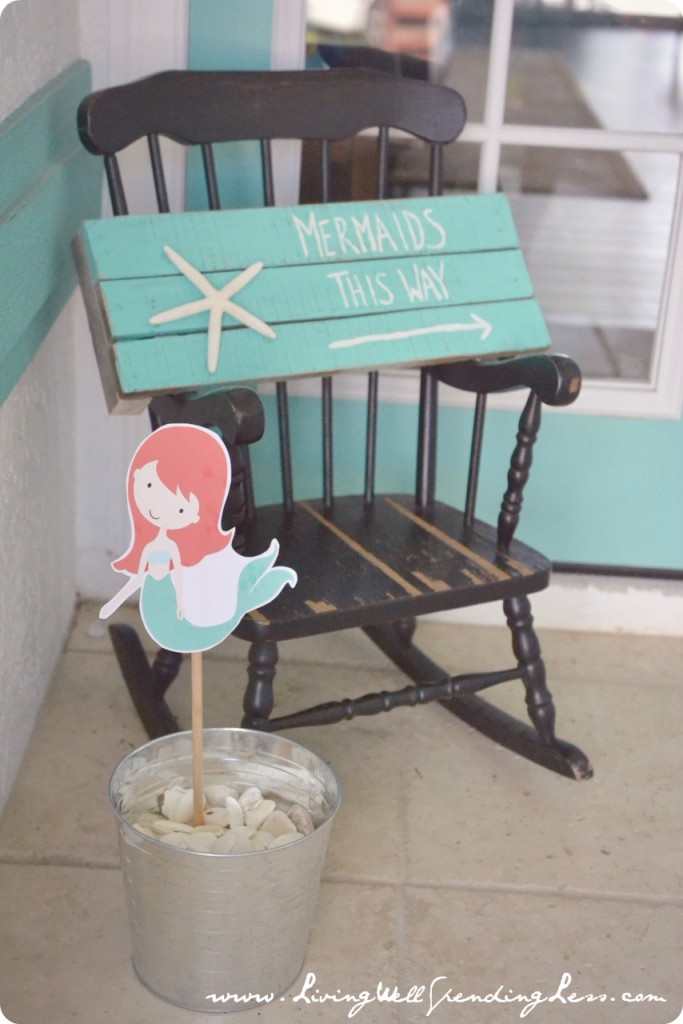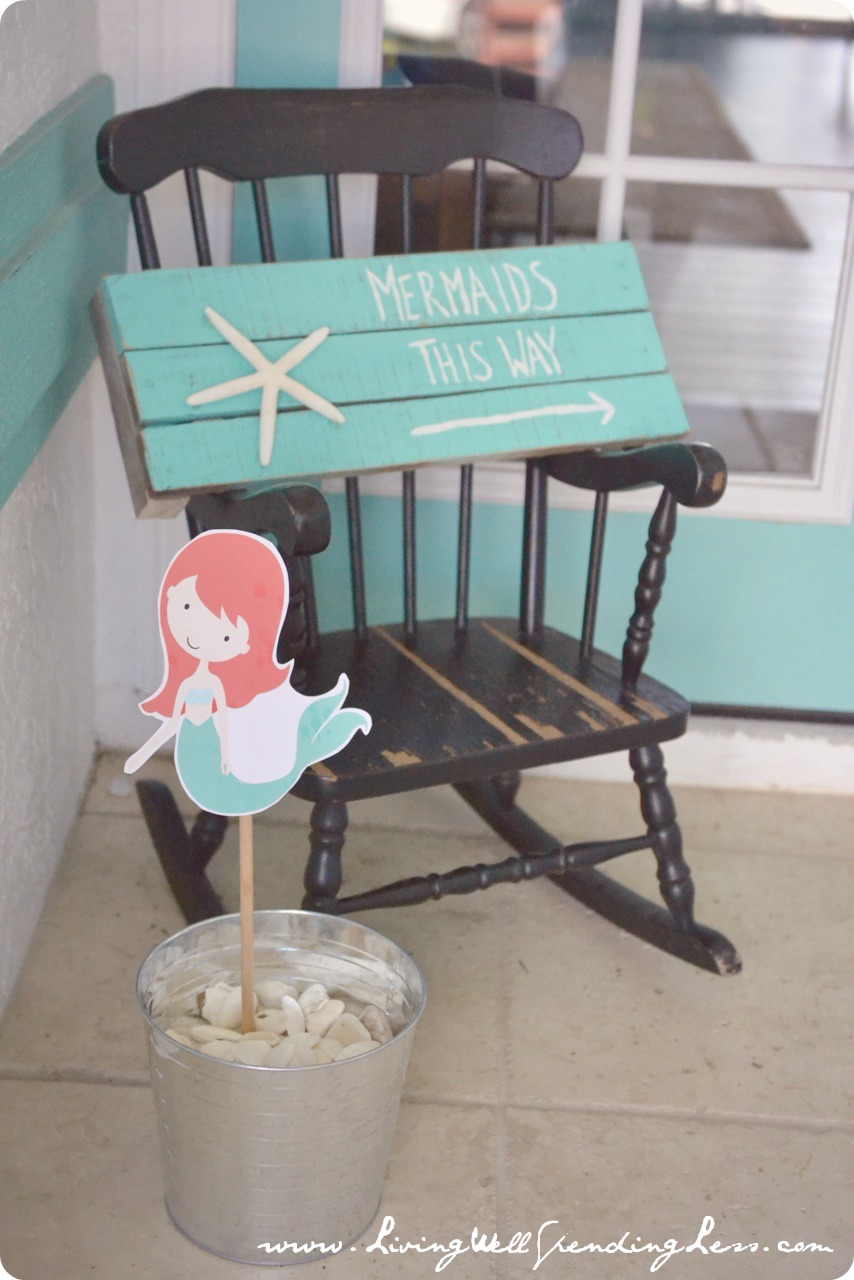 For the mermaid photo op stand Husband found a white board in the garage which was leftover from our kitchen remodel a few years ago. I drew the mermaid, loosely copying the mermaid from the invitation, then husband cut out the face with a jigsaw. Once the hole had been cut, the girls and I painted the mermaid and husband built a stand to hold the sign using more wood from a disassembled pallet. The final touch was dry-brushing the wood with the same paint colors I used for the main art piece above.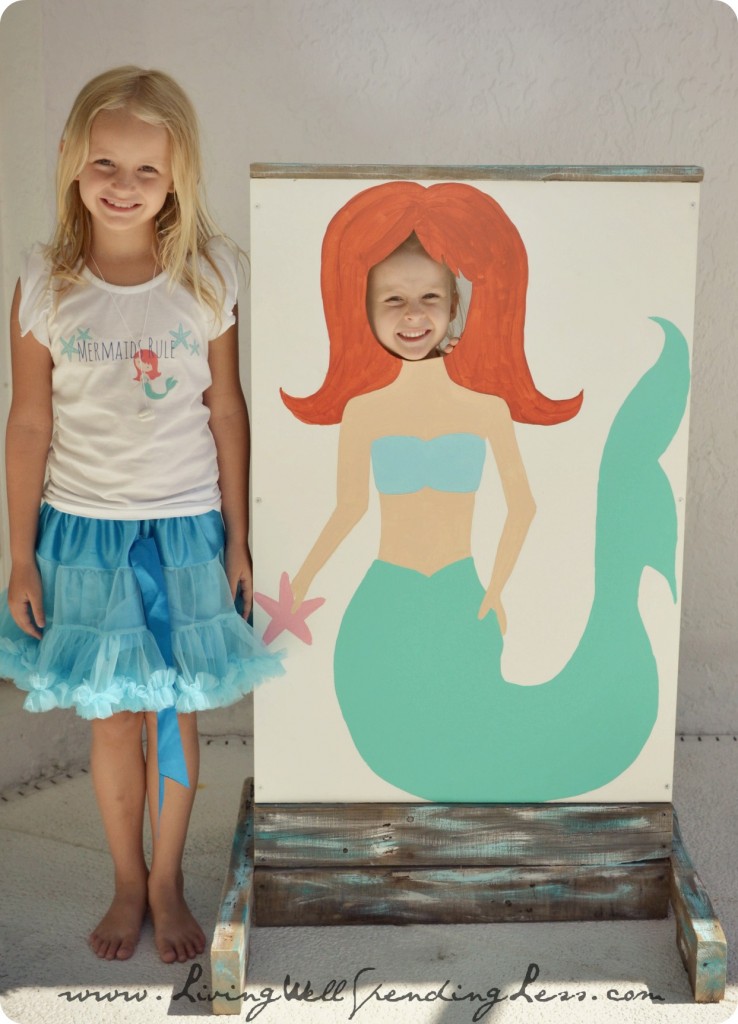 Free pallets are cool! 🙂
*   *   *
Have you ever done any projects using free pallets?