Feel like you spend all your holidays stuck in the kitchen? It might be time to start preparing recipes that you can make ahead of time, then simply serve cold, reheat or dump into the crockpot, saving you loads of time and energy on the big day! Here are 12 of our favorite holiday make-ahead recipes to try!
Bringing a dish to a holiday gathering but know when the day comes, you won't have a lot of time? All of these holiday dishes can be made in advance and reheated or dumped into the crockpot on the day of your event. These make-ahead dishes are sure to wow your guests and help make your holiday just a little less stressful!
Our 12 Best Make-Ahead Holiday Recipes
Here are 12 of our best make-ahead holiday recipes:
The BEST-EVER Easy Slow Cooker Pot Roast
This tender, mouthwatering pot roast takes just minutes of prep. Even better, it can be frozen ahead of time, then slow-cooked to perfection in the slow cooker for a delicious & hearty one-pot main dish that everyone will go absolutely crazy for!
Sometimes you just want comfort food. Cheese, potatoes, butter, sour cream… all baked together in one perfect dish. Sure, it's not exactly health food, but it's not intended to be!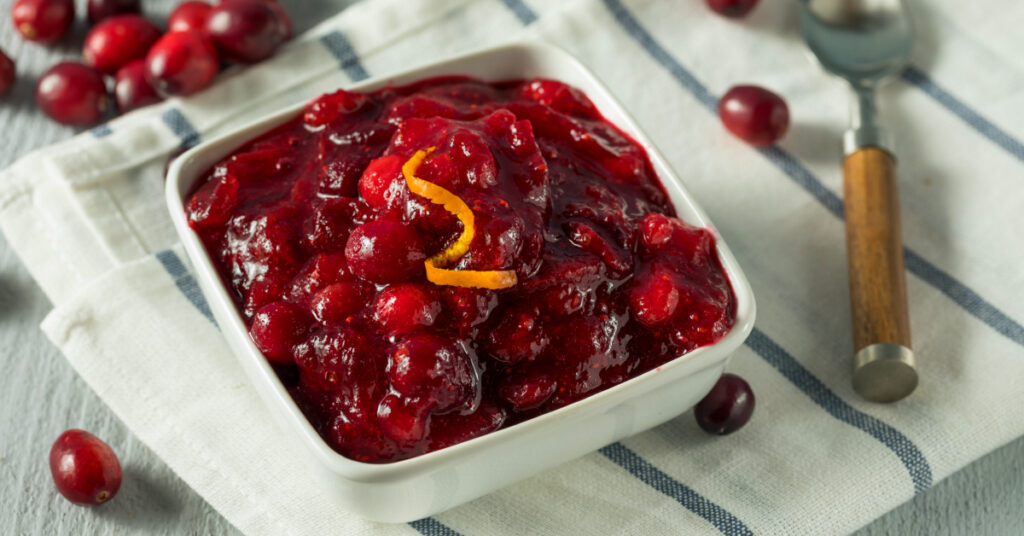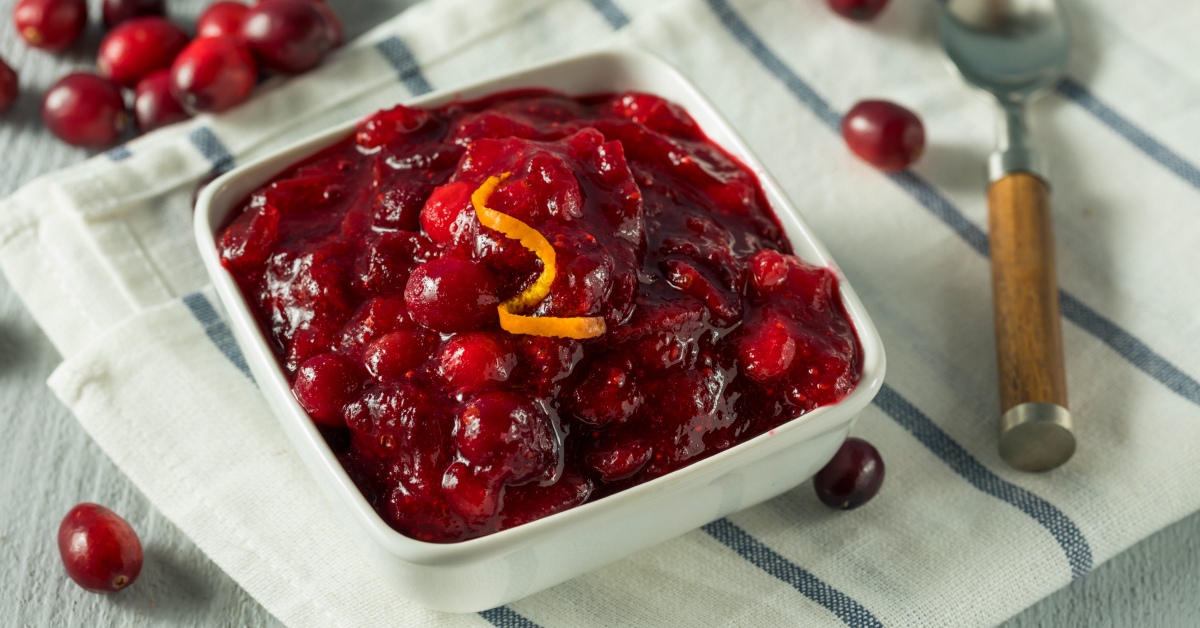 The World's Best Cranberry Sauce
It's hard to get excited about cranberry sauce, but that's only because you haven't yet tried the world's BEST cranberry sauce! Just one taste and you'll never go back to the canned stuff! Even people who don't normally like cranberry sauce LOVE this recipe, which can easily be made a few days ahead of time!
Cauliflower and Pecan Stuffing
Looking for a great veggie dish to spice up your next holiday meal? Try this delicious cauliflower and pecan stuffing that has all the spice and flavor of fall packed into a healthy side dish for your Thanksgiving meal.
Overnight French Toast with Warm Maple Butter Syrup
Whip up this super easy overnight French toast the night before, then bake just before serving for an effortless meal that your guests will rave about!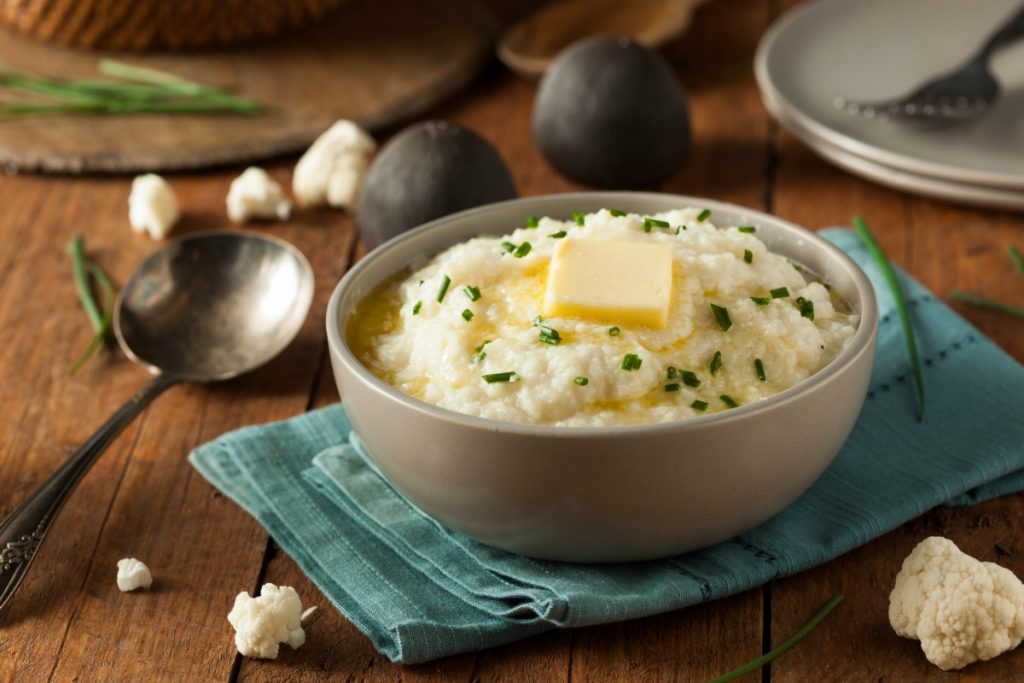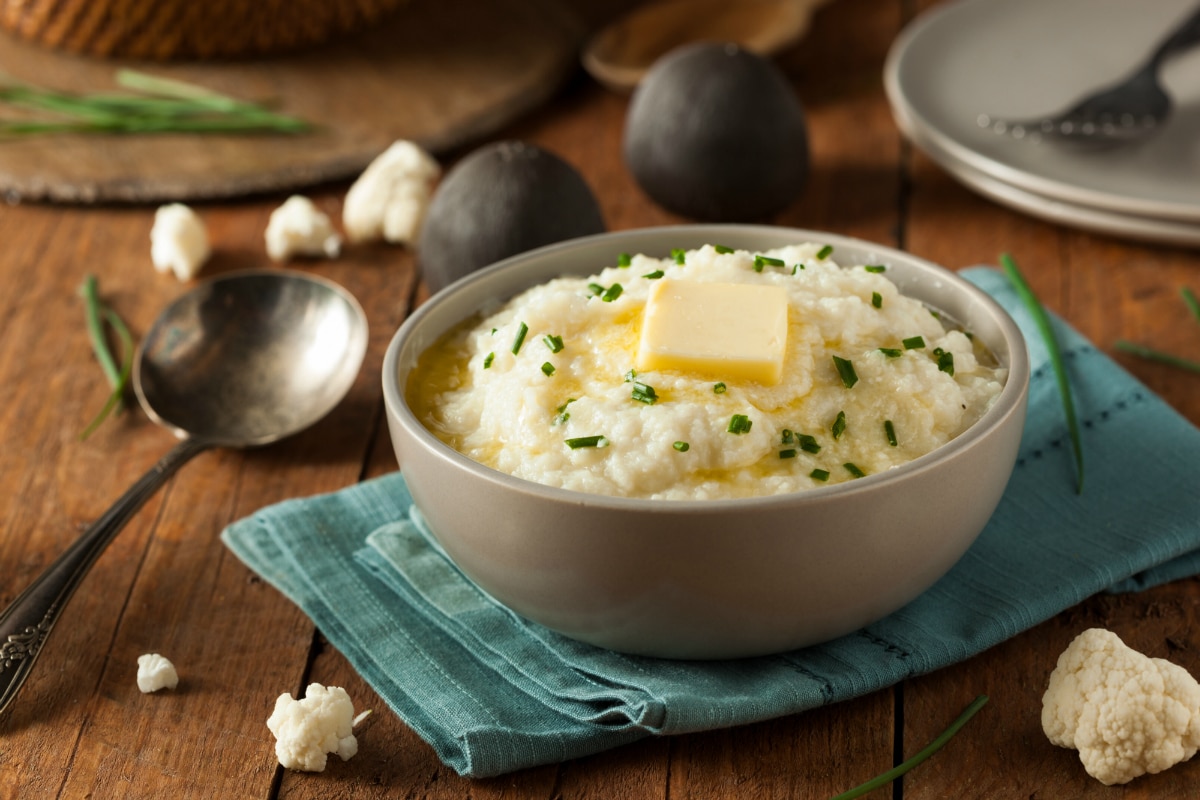 Mashed Cauliflower with Roasted Garlic
This roasted garlic mashed cauliflower recipe gives you all of the flavors with none of the guilt (and none of the carbs) and whips up in just minutes! Even better—it's keto friendly too!
White Chocolate Holiday Popcorn
Can't decide between a sweet or salty treat? Give this white chocolate holiday popcorn a try! This recipe has just 4 ingredients and comes together in less than 10 minutes!
Love apple pie but not all the effort?! You won't believe how quick and easy it is to whip up this amazingly delicious, almost-from-scratch, caramel-infused version! Plus discover the secret weapon that every apple pie baker can't live without!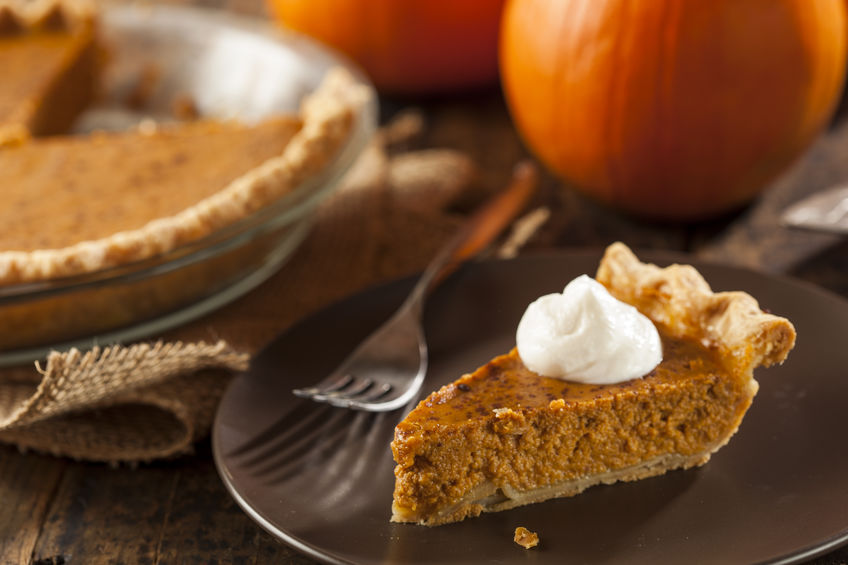 Nothing says fall like freshly baked pumpkin pie! This oh-so-easy pumpkin pie literally comes together in just five minutes of hands-on time but provides all the homemade flavor you crave! Wow your Thanksgiving guests AND keep your sanity this year with this amazing no-fail recipe!
Sweet Potato Pie with Maple Whipped Cream
If pumpkin pie is not your thing, this deliciously flavor-packed Sweet Potato Pie with Maple Whipped Cream is the perfect alternative. It's basically the South on a plate!
Salted Caramel Chocolate Pecan Pie
Salted caramel + chocolate + pecan pie…seriously, does it get any better? Wow your friends and family with this showstopping pie!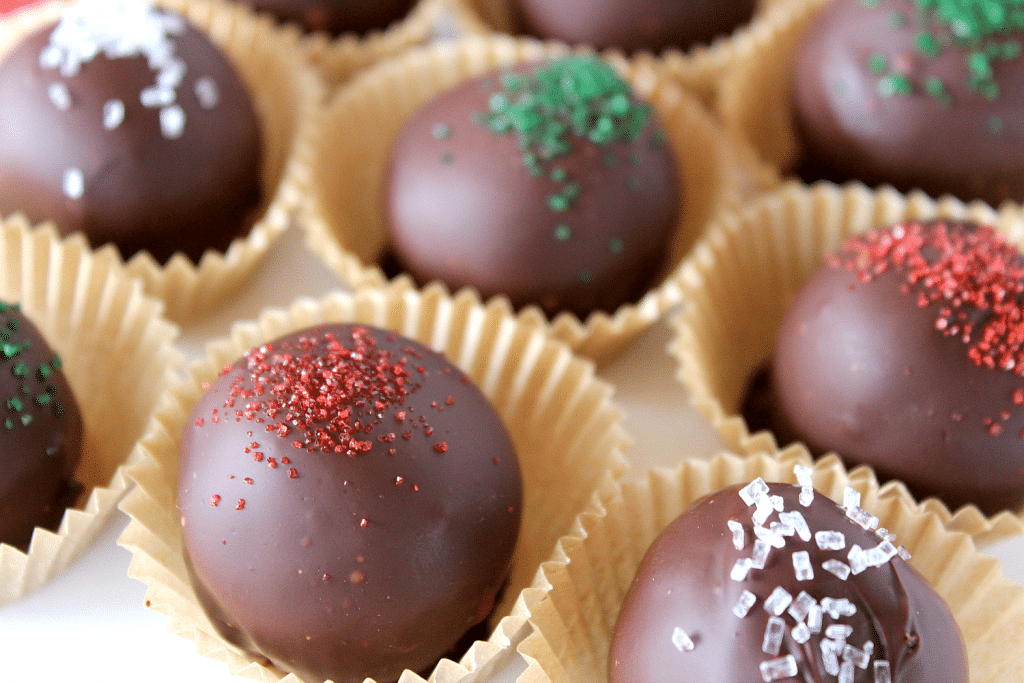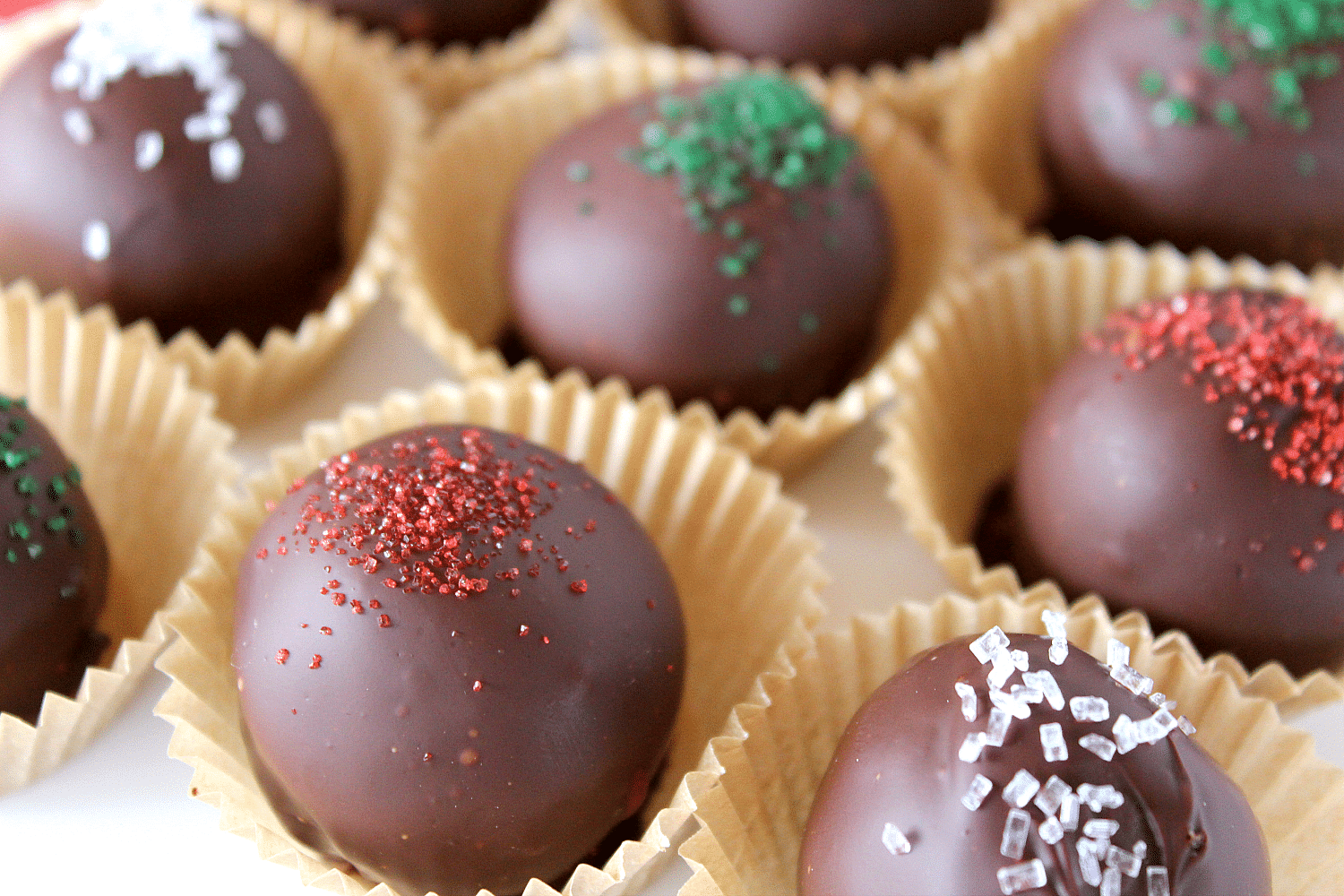 In a rush to throw something together? These ridiculously easy Hot Cocoa Truffles come together in minutes with just 4 easy ingredients! Perfect for gifts or just because…once you try them, you'll be hooked!
PIN FOR LATER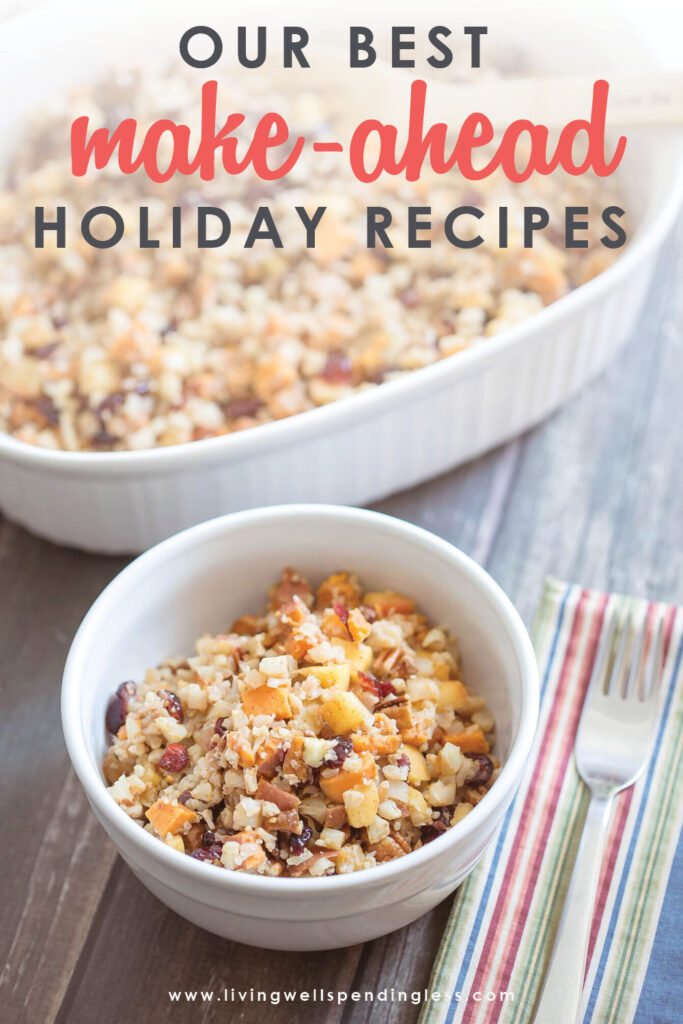 TAKE BACK CONTROL OF YOUR HOME LIFE
---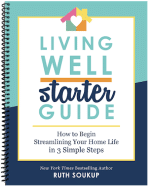 Ever feel like you just can't keep up? Our Living Well Starter Guide will show you how to start streamlining your life in just 3 simple steps. It's a game changer--get it free for a limited time!
If you love this resource, be sure to check out our digital library of helpful tools and resources for cleaning faster, taking control of your budget, organizing your schedule, and getting food on the table easier than ever before.