This is a Guest Post from Kathleen at The Blogger's Lifestyle

The process of selling a house can be quite overwhelming. Then add to this the pressure of needing to obtain the best possible price to fund your next move.
I will show you how everyone can increase the value of their property and minimize stress by implementing three core steps.
But first, there is a mindset issue that should be addressed.
You see, most homeowners have an emotional attachment to their home. Love and care have gone into making it a safe haven for their family. You have created very special memories there. While these are good emotions, they can obscure objective judgment and hinder the marketing process.
Remember home is where the heart is, regardless of location.
You are selling a house, not your home.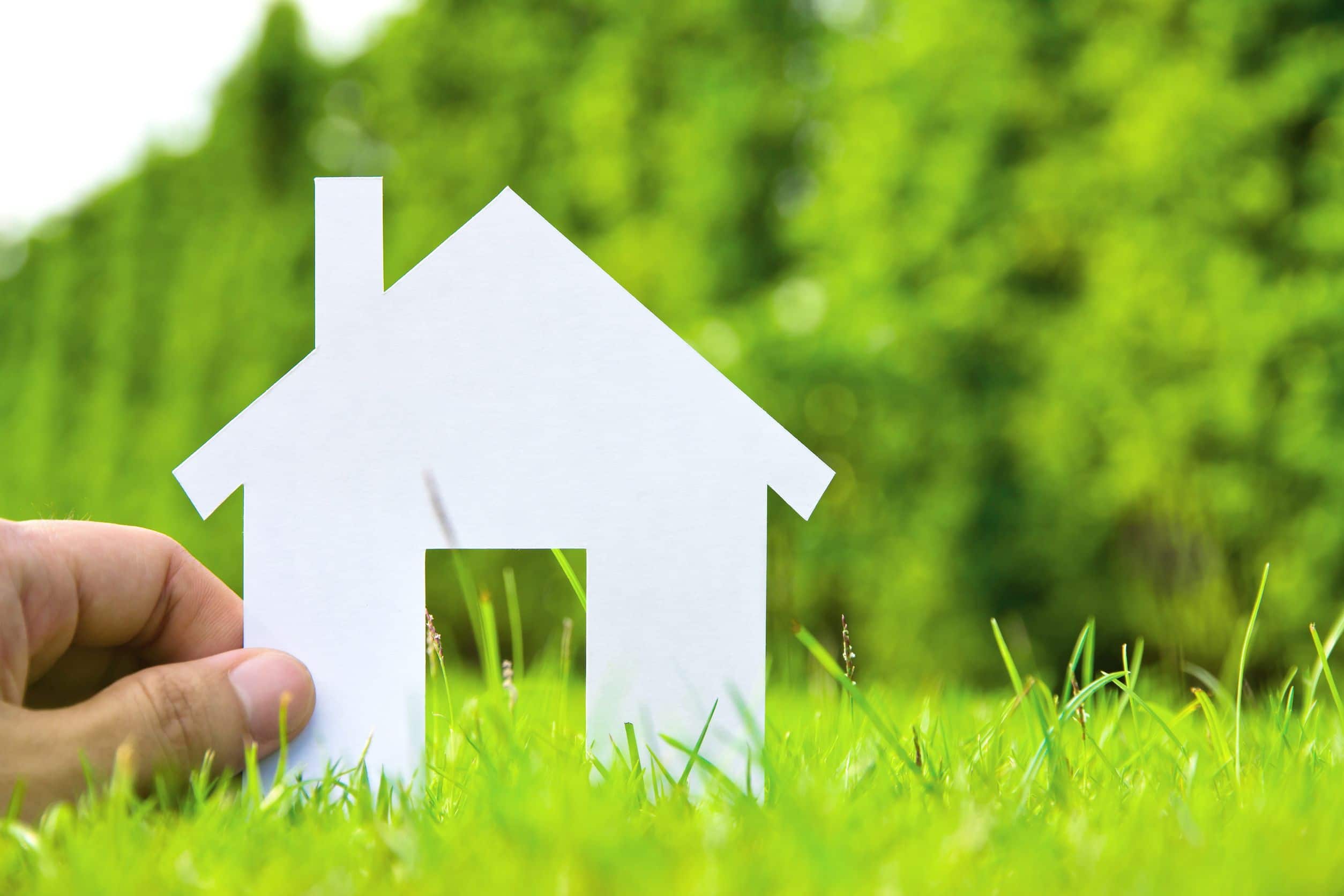 Following these three core steps–making property improvements, using preferred tools, and refining your property presentation–can make the selling process happen more quickly.
1. Make Property Improvements
To prepare for the sale, start thinking objectively like a buyer. Imagine you are an interested buyer seeing both good and negative aspects of your premises.
Make a list of potential upgrades. If necessary, seek professional advice as to which improvements will add value. To add value, the cost of each project should generate a profit above the original outlay. For example, fresh paint can have a magical effect. Using safe colors (a color with wide acceptance) will always add value.
Other updates to your property may not increase the selling price, but may improve its appeal or sell-ability. For example, a large garden shed won't increase the monetary value, but buyers may be excited to see a storage problem solved.
With beneficial changes in place, you are on your way to achieving the best possible price selling your house.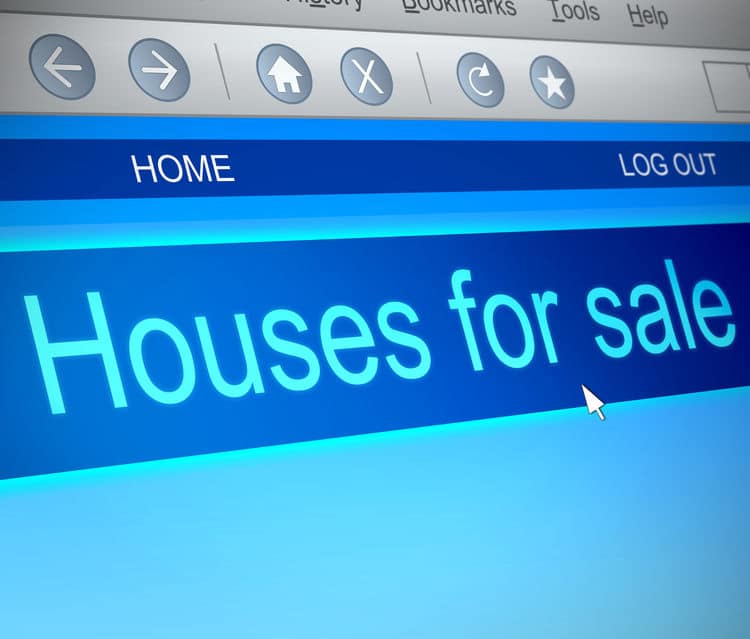 2. Use Preferred Tools
The Internet
Modern sellers and buyers use technology including the Internet to their advantage.
The Internet presentation of your house should be a combination of high-quality professional photos, and agents marketing text that draws potential buyers to a house inspection.
For the house buyer, their search usually starts on the Internet. They search and find a number of houses that meet their criteria and put them on a short-list. They read the text and peruse the photos of each one.
These visual images and text stir the potential buyer's emotions and imagination as to the suitability of this house for them. They decide to either contact the agent to inspect the house, or move on to their next selection.
Professional real estate photographer
Internet images are likely to be the buyers first connection to your house. The photos are a key player in the buyer deciding to contact the agent or to move their attention on to another property.
For this reason, a professional real estate photographer will produce the best photos for all forms of advertising.
Real estate photography is a genre of its own. A wedding photographer takes awesome wedding photos but most likely wouldn't know the right angles and areas to photograph a house to show its selling points.
The right real estate agent
You might consider an agent from someone's recommendation or an agent's advertisement. Now look online at houses these agents are selling. Take into account the appeal of the agent's presentation. Is the text convincing? Have they used professional photos?
You may show your house to several agents for a price estimate. Again use the Internet to evaluate the agent's appraisal. Are they padding the price to gain your business? Ask them to show evidence of previous similar sales in your area.
Some realtors may suggest cutting costs by using amateur photographers. An approach like this could indicate that this agent does not understand real estate marketing and he is unlikely to get you the best price.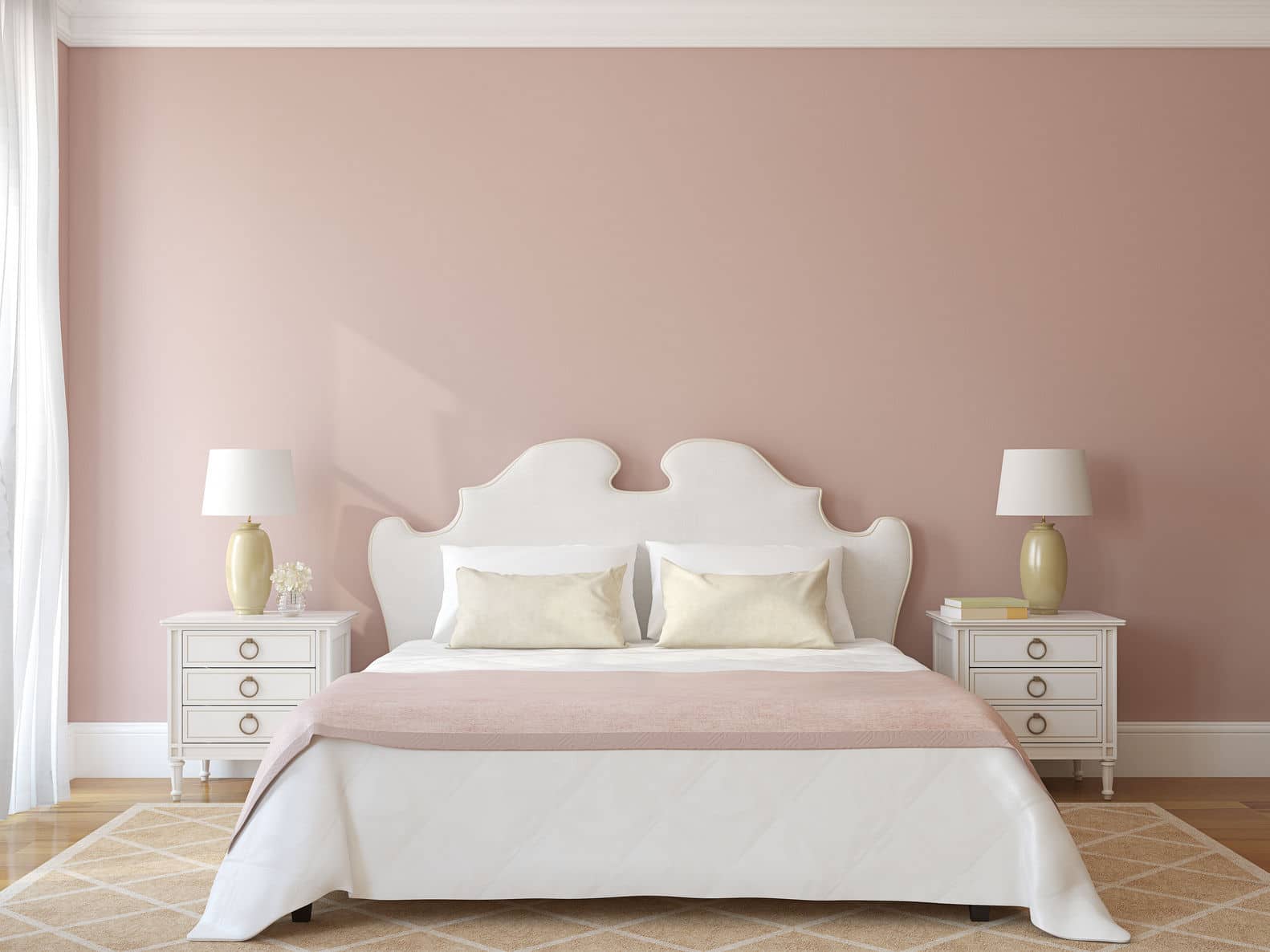 3.Refine Your Property Presentation
When a potential buyer is inspecting the house, the presentation can influence the outcome. A few buyers will be visionaries, seeing alternatives beyond what is currently visible. Most prospective purchasers only see what is in front of them.
Walking through your rooms stimulates their emotions and senses. They are being influenced by the natural light filtering in, the smell, the floor space and feel of the house. Help them to see the full potential of your house by having it at its best.
Things that will kill the sensory process for the buyer:
• The living areas being dark and depressing.
• A musty, dusty smell.
• Cluttered floor space.
• Having too many personal items showing. For example, toothbrushes, deodorant bottles, and shampoo containers in the bathroom.
• Wedding photos on the bedside table are a real put off. The buyer will be uncomfortable, feeling like they are intruding on your privacy.
• Cats or dogs running around their feet will interrupt their feel for the house.
How to solve these problems:
Remember you are taking active steps to achieve the best possible price.
• In each room, remove as much clutter as possible. Hide it, store it or get rid of it. Tidy or hide all electrical cords.
• Think floor space; consider removing any unnecessary chairs and other furniture.
• Dust and vacuum, paying attention to light fittings, curtains, and window sills.
• In winter, have the home warm. In summer, have the house cool and airy with natural light.
• Some people have cookies or bread in the oven to give a welcoming aroma. Others use essential oils to give a pleasant effect.
• One or two happy family pictures in the living area do give a favorable impression that this is a comfortable house. Consider removing excess personal photos and replacing them with artworks, especially in the bedroom.
• All pets should be out of the house.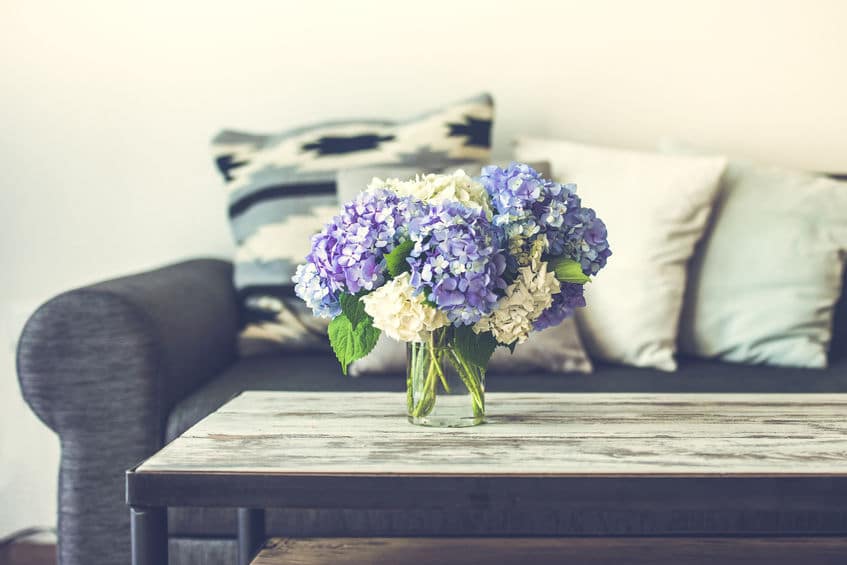 Next, look at each room through the eyes of a buyer
Kitchen/Dining/Living area:
Have appliances shiny and cupboard fronts clean. Remove anything that does not need to be on the bench tops. No clutter around the sink. Give a clean and spacious feel.
Make the area look inviting with a bowl of fruit or a vase of fresh flowers.
Keep thinking of floor space, clean, tidy and relaxed.
Bedrooms:
An attractive bed cover will look neat. Remove any personal items. If you have hidden things under the bed, make sure they cannot be seen. Look in mirrors and from the doorway to check that none of them is showing.
Bathrooms:
Buyers love beautiful bathrooms. Look in magazines or on Pinterest for economical ways to make your bathroom sparkle. Simple decorations can be very attractive, like a hanging pot in the corner with a graceful flow of green leaves. Don't forget to hide all personal items.
Laundry:
Clean and tidy, hide any dirty clothes and other clutter.
Exterior:
As the potential buyer arrives, they get their first impression of the real thing. They are wondering if this is their future home.
Consider the worth of hiring a landscaper to improve the curb appeal.
Shrubs and bushes should be trimmed and not growing over the windows blocking light. Neat and manicured lawns and edgings, have the garden beds looking fresh and tidy. No buyer will be impressed if it looks like there is a heap of yard work to do.
Paths always look better after a pressure clean to remove dirt and mold.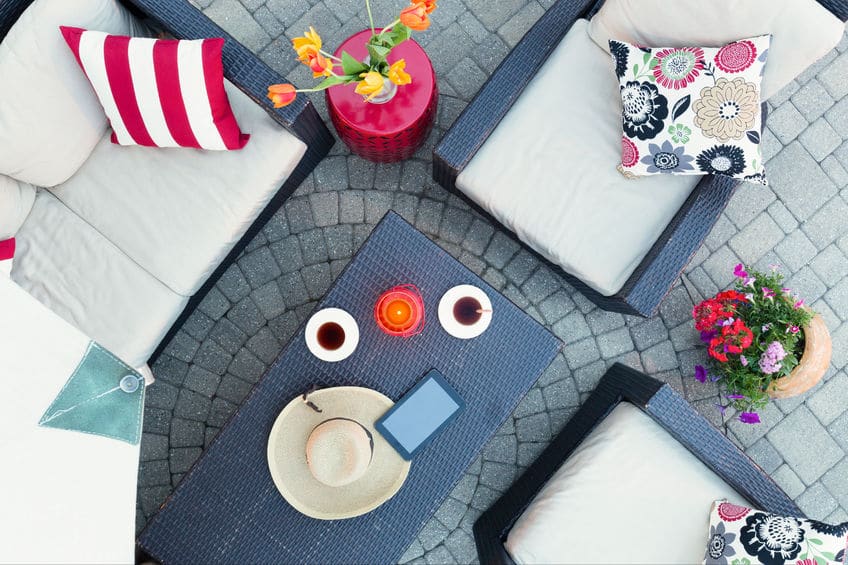 Everyone wants a great outdoor living area, make it look inviting and ready to entertain. Pools can be a selling point, so have them sparkling clean. Hoses and cleaning instruments should be put away out of site. The fencing and gates to the pool should be in good repair and meet local safety requirements.
The property is now prepared to receive agents, the photographer, and potential buyers.
Extra tips
Have your house presentation ready to impress when real estate agents come to inspect it. First impressions last, the agent is the one who is in the position to convince a buyer that your house is good value.
Leave the house during buyer inspections. The potential buyers will be more at ease if the owners are absent. They will want to comment to each other or ask the agent questions without thinking the owner can hear. Your agent will give you feedback later.
Use the Internet to learn more about the real estate market in your area. The more informed you are, the more confidence you will have as a seller.
You can't sell a secret. Your Realtor will discuss other options for advertising your house sale. Good advertising costs money. The broader the advertising net is cast for buyers, the greater potential for achieving a top price.
These are the things you can control to get the best possible price when selling your house: You control the presentation of your property, you can choose the agent and you can choose to have a professional real estate photographer.
With this excellent preparation of your house, you are in a position to realize the best possible price.
Kathleen blogs at The Blogger's Lifestyle. She has experience as a Real Estate photographer, also assisting her husband, a Sales Consultant. Download her 2 free specials for LWSL users. How to Make Big Money While Waiting to Sell Your House (e-book) and A Seller's comprehensive checklist.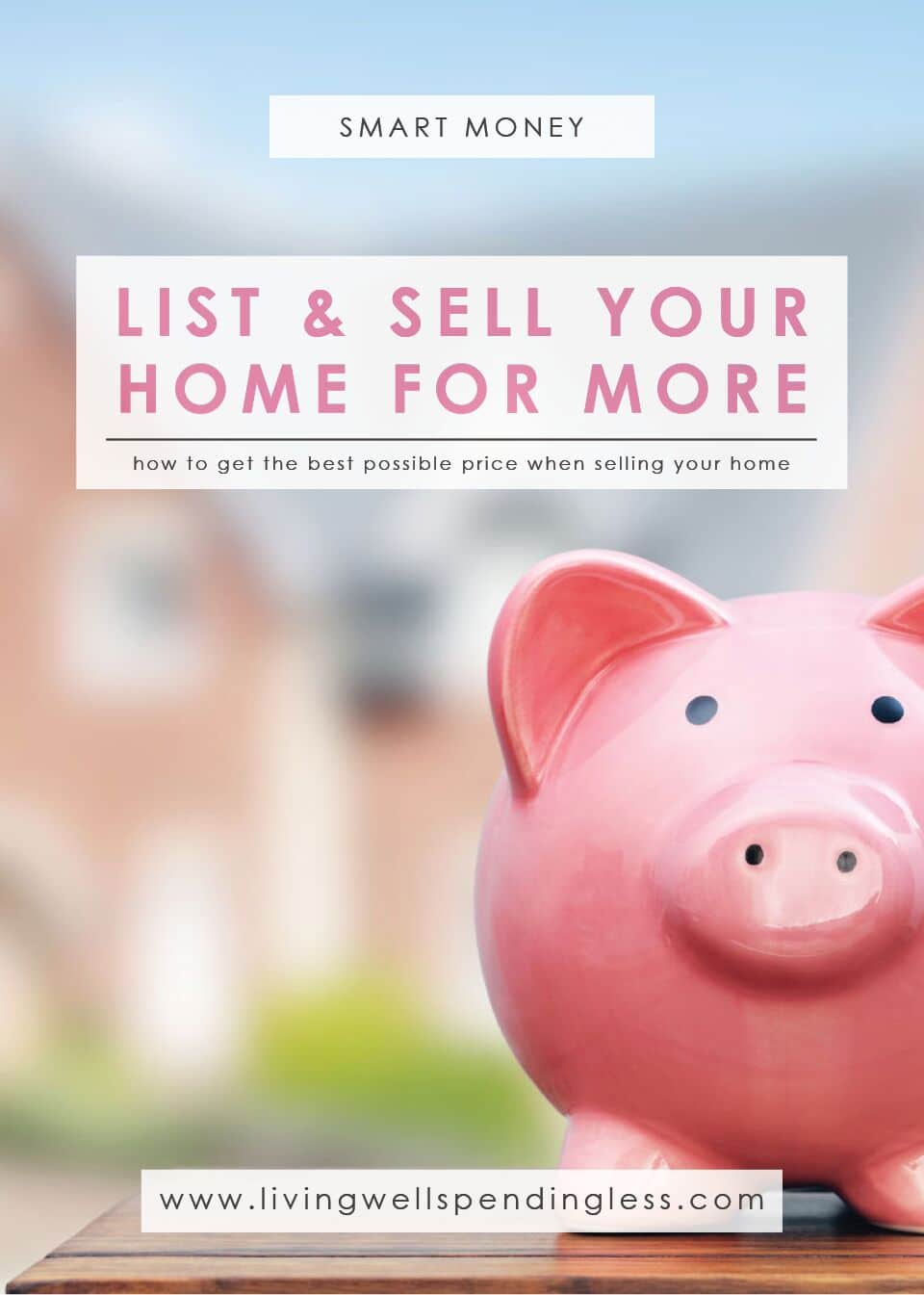 TAKE BACK CONTROL OF YOUR HOME LIFE
---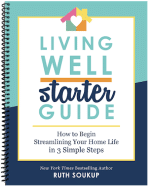 Ever feel like you just can't keep up? Our Living Well Starter Guide will show you how to start streamlining your life in just 3 simple steps. It's a game changer--get it free for a limited time!
If you love this resource, be sure to check out our digital library of helpful tools and resources for cleaning faster, taking control of your budget, organizing your schedule, and getting food on the table easier than ever before.