Ready to make your dreams a reality?
---
Our Doing it Scared® coaching program takes you by the hand and helps you first understand yourself and exactly what's holding you back, then helps you take clear and focused action towards achieving your biggest goals and dreams. Enrollment is open now for just five days only!
I had a lot of fun tonight making the tissue "puffs" for Maggie's
crafty pool party
. I thought these would look cute hanging from the ceiling as a more chic alternative to balloons. Of course M.'s only response was  a very pathetic "I'm not going to have balloons for my birthday?" So we'll see.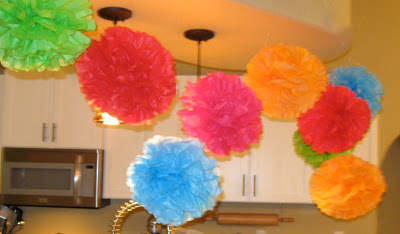 Anyway, they were super easy to do, and relatively inexpensive (as long as you can get a good deal on tissue paper!)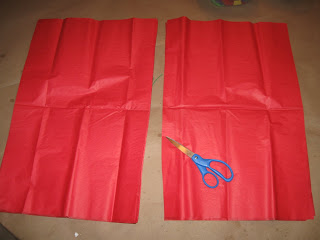 Step 1:  Layer 9 sheets of tissue paper. Cut in half (will make 2 puffs).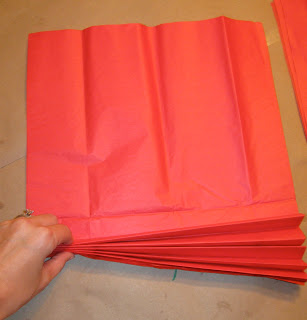 Step 2: Fold tissue in a 1/2″ accordion fold.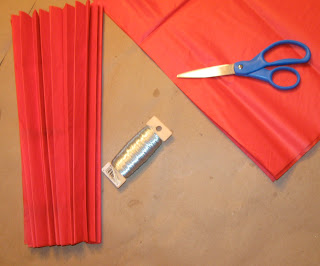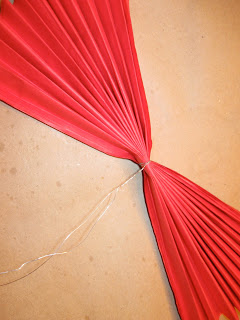 Step 3:  Tie middle with floral wire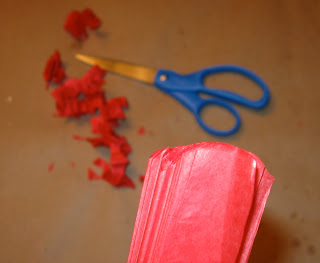 Step 4:  Using scissors, round off both ends.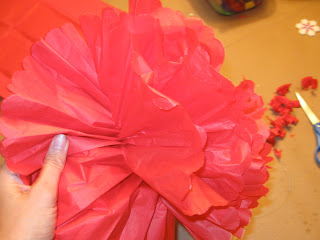 Step 5:  Starting from the middle, peel off and "fluff" each layer of tissue to make a round ball.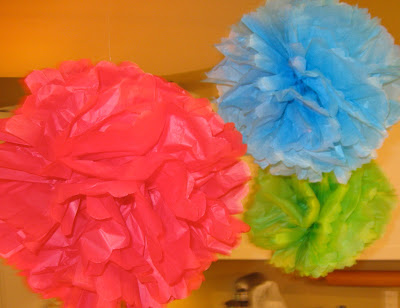 Expenses:
Floral Wire-$1.99
Tissue Paper-$4.59
Total Cost: $6.58