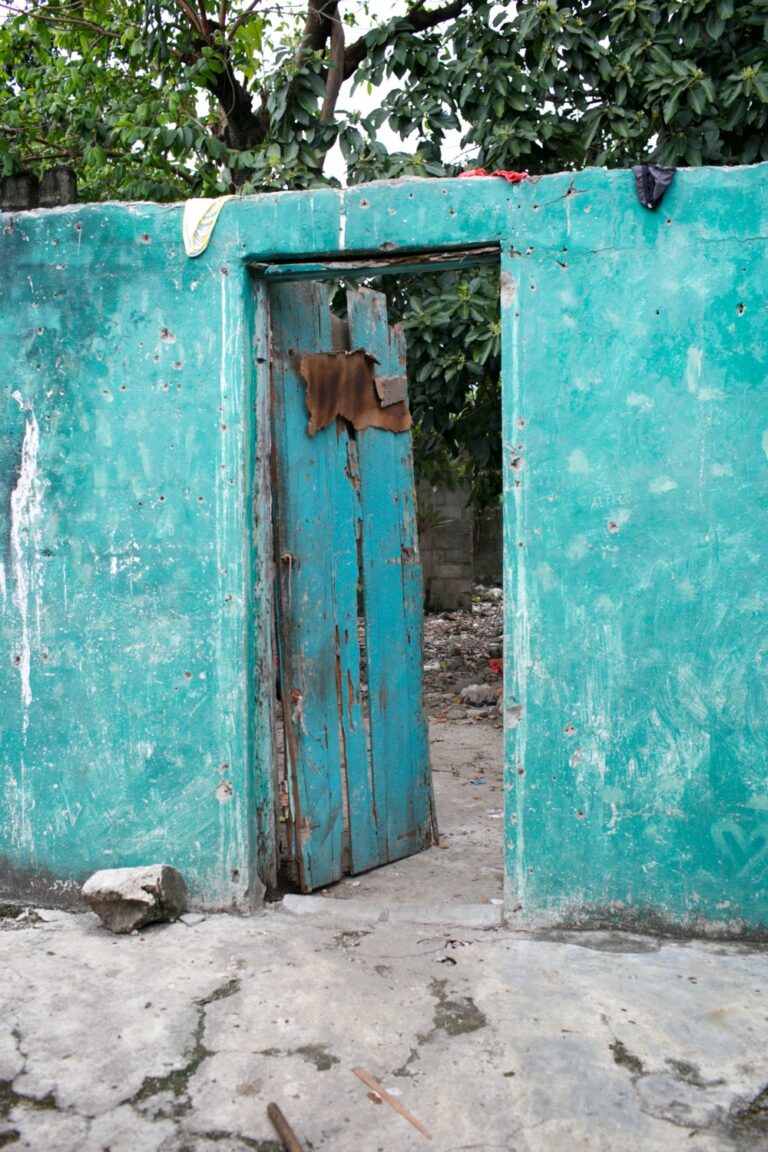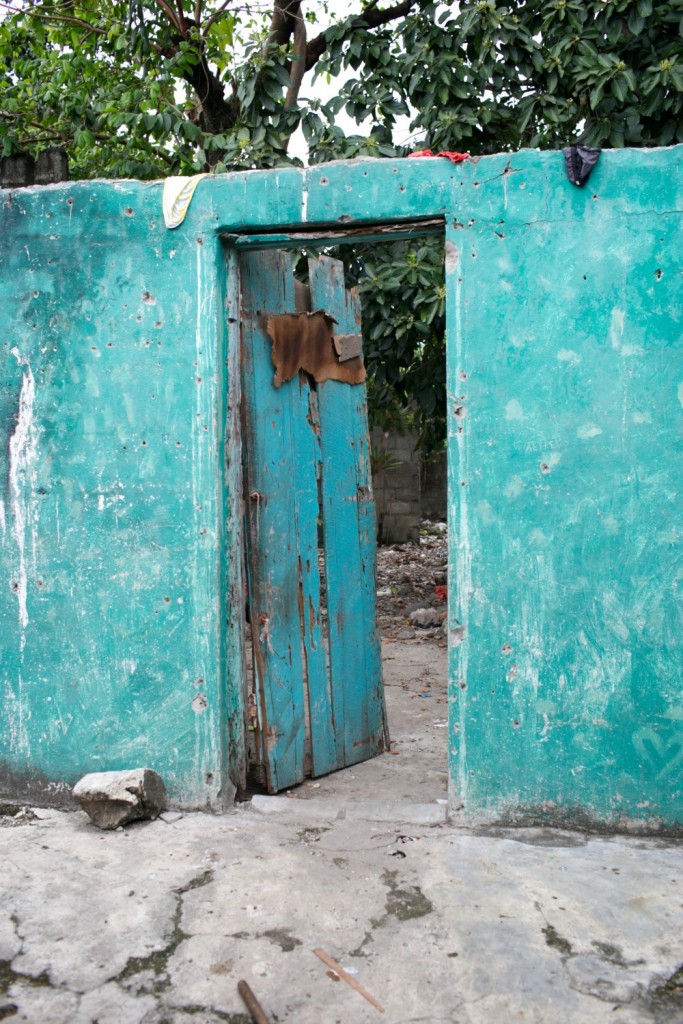 It almost felt intrusive, being there, filling up her tiny living room with our questions, some of them incredibly personal.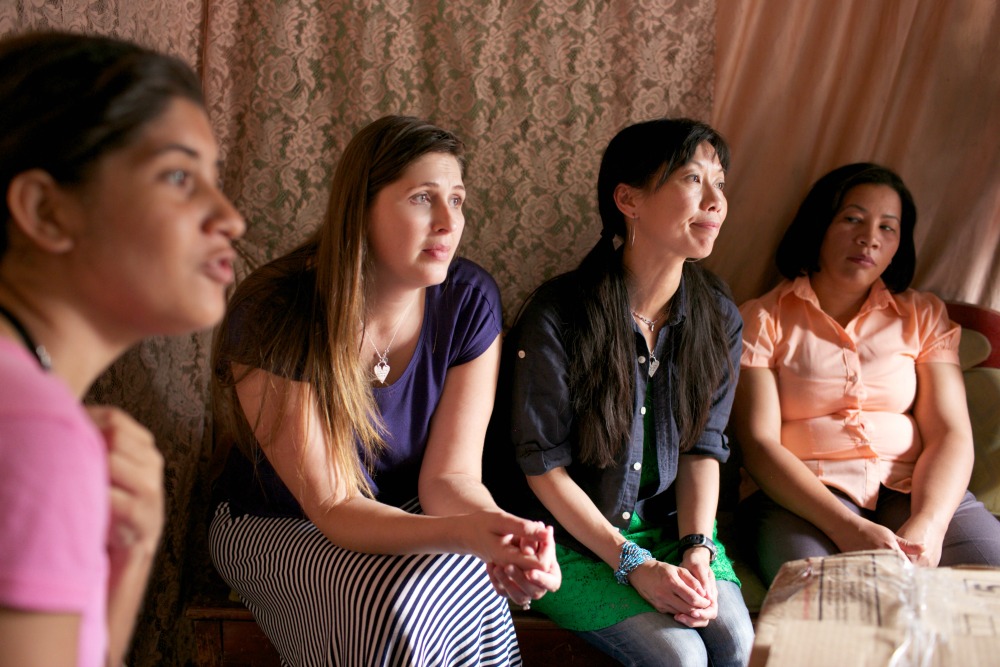 And "tiny" doesn't even begin to describe the very cramped space.
My arms could span the width of one end to the other, and between the threadbare couch, 2 chairs, a cloth-covered crate serving as a coffee table, antiquated refrigerator and compact stove, there was no room to move. I had to duck just to get inside the doorway.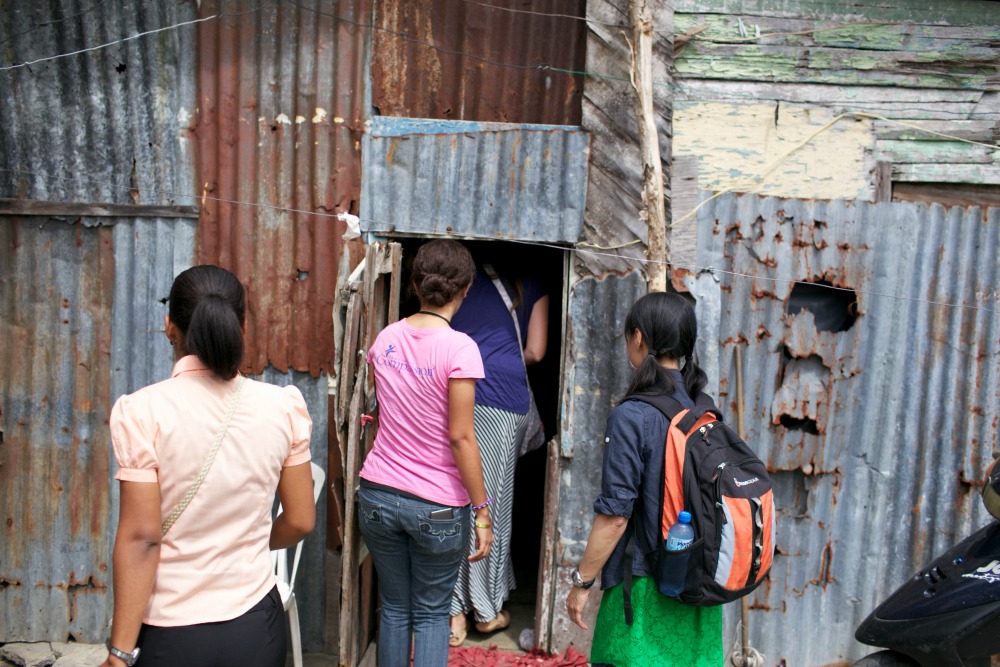 I had thought the home we visited yesterday was small, but that one was almost a mansion compared to this.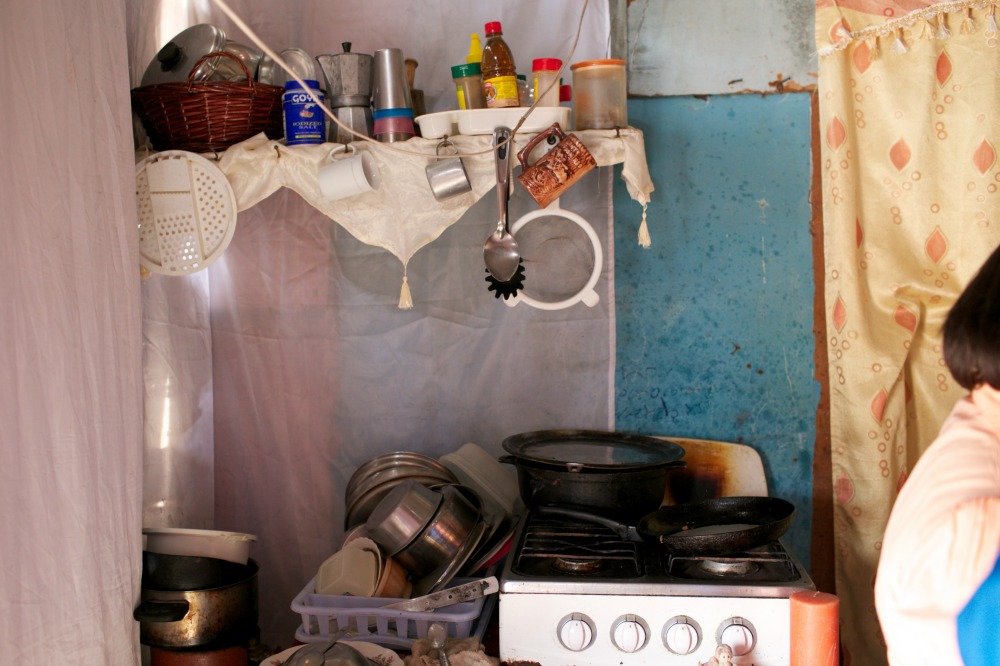 Despite the lack of space, it was carefully kept, and Arita beamed with pride as she welcomed us in to her home. She couldn't offer us food—her solitary shelf was bare and she had none to give—but her smile was more than enough.
My friend Edie often reminds me that hospitality isn't welcoming people into our perfect homes, it is welcoming them in to our imperfect hearts.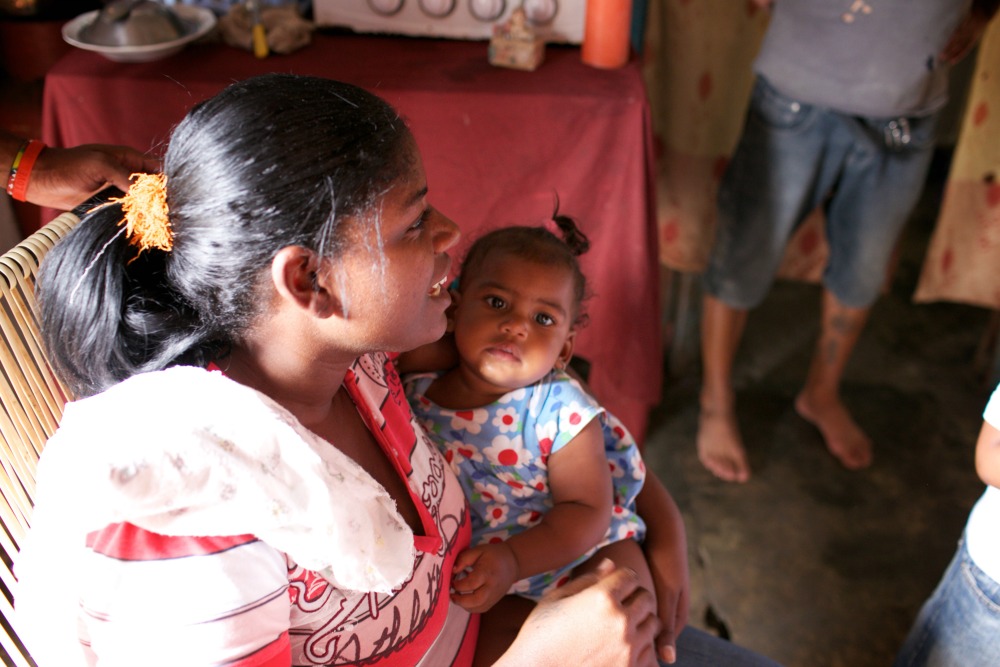 Arita, in her own way, seemed to know this instinctively. Perhaps it was learned from her mother and grandmother, who stood by, watching proudly from the doorway. There was no room for them to come in, but they came anyway, just to say hello.
Four generations showed up just to welcome us with open arms.
There were four of them living there together—Arita, her husband Elvis, their four-year old son Joelvis, and one year old daughter Yolanny—sharing this two room space. She proudly told us that her husband was the father of both children, no small accomplishment in a neighborhood full of broken families. She told us how the house they were living in wasn't theirs, but the man who owned it was a friend who let them stay for free.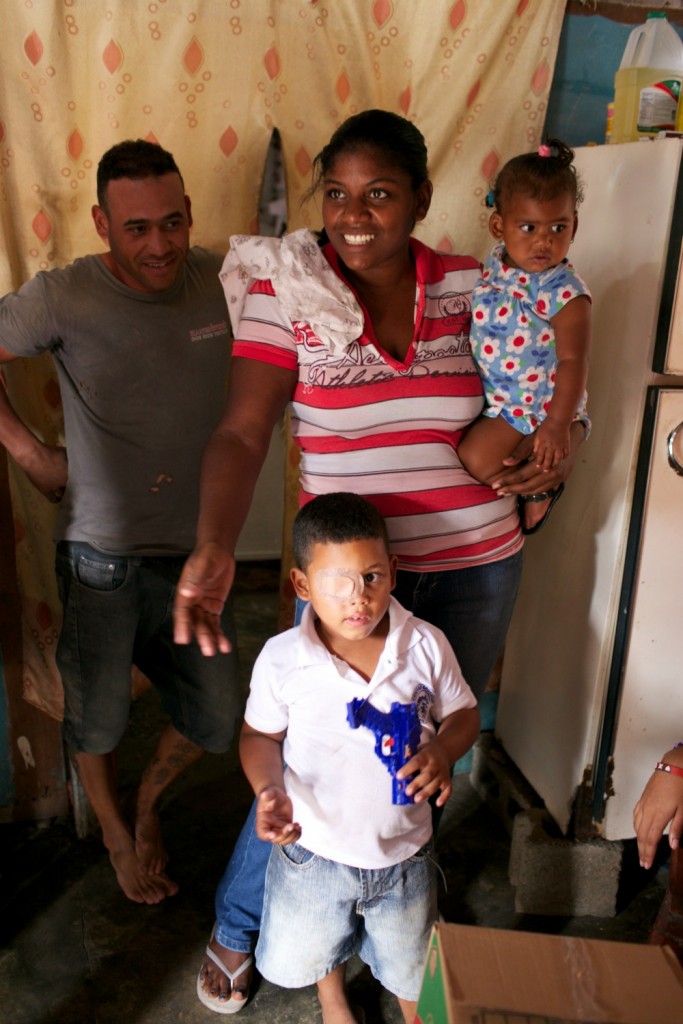 She explained that money was tight, and often non-existent. Her husband worked in construction, but those jobs were few and far between, and that to make ends meet, her mother and grandmother would try to help out, but that they didn't have much either. They were a family of survivors, and they survived by sharing what little they had with one another.
She then began to tell us about her son Joelvis. She explained, carefully, through the help of our interpreter, that he is slowly going blind, most likely as a result of the heavy pollution in the area, but that Compassion is helping him. With tears in her eyes, she told us that she didn't know what they would have done without that help.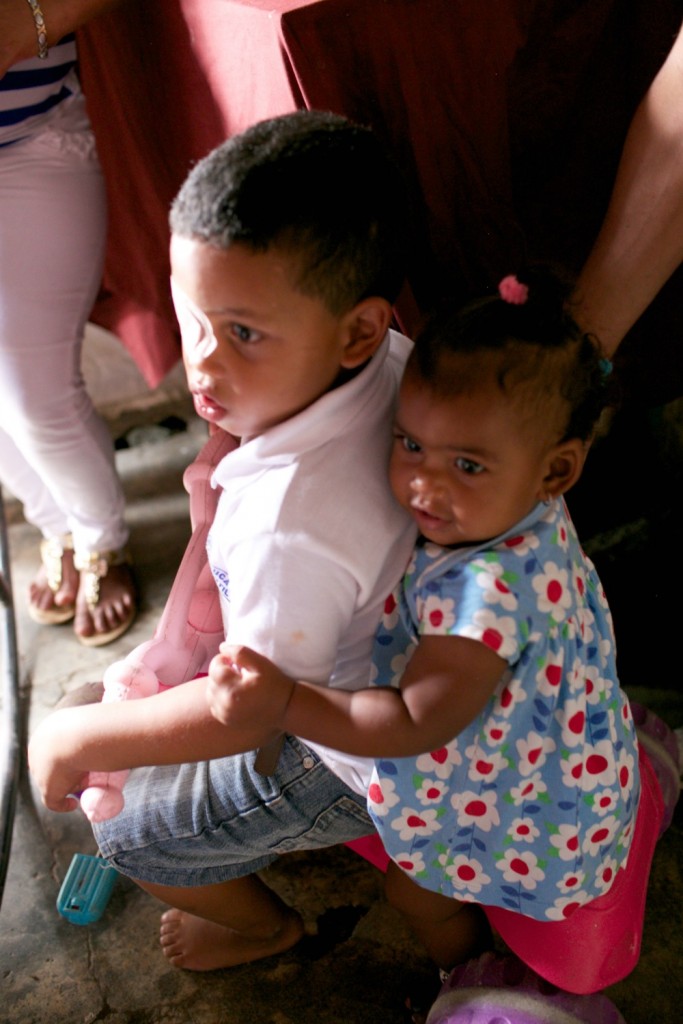 His condition is serious and requires the care of doctors in the city, which is an hour away. On the their last visit they discovered that he needed special prescription glasses that would cost 5000 Pesos,–roughly the equivalent of $116 US.
It may as well have been a million.
5,000 Pesos, she explained, is more money than any of them see in a month. Without the Compassion program to step in and assist, they would have no hope of helping their son, their grandson, their great grandson.
It has meant everything to them.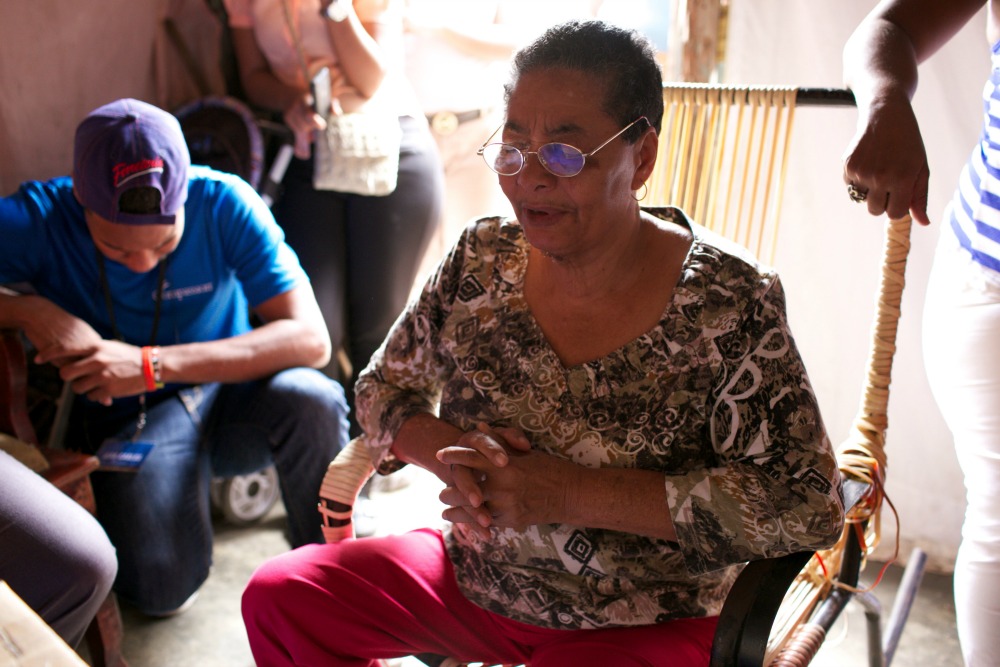 Four generations of poverty, but in each one of them a new sense of hope.
The Compassion sponsorship program is so much more than just a check each month. This is not welfare. This is not charity. This is not a band-aid.
It is the opportunity to create a better life.
Compassion focuses not just on helping the whole child, but the whole family as well. Through a Christ-centered curriculum that is specifically tailored to fit the community the child is in, children are guided in four core areas—spiritual growth, physical needs, emotional development, and cognitive development.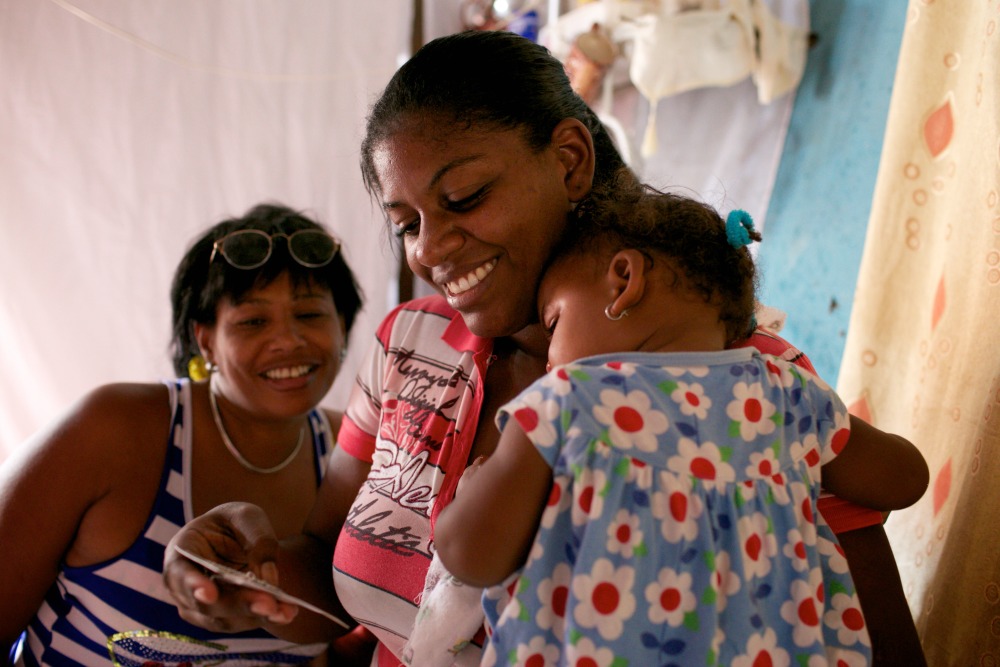 Children learn essential life skills, not just for themselves, but skills that they can bring home to their families and share. Just as importantly, tutors make home visits twice a month to make sure parents are soaking in these new life skills and finally learning, bit by bit, exactly how to break this cycle once and for all. Arita and her family are gaining skills that can bring better paying jobs and long-term employment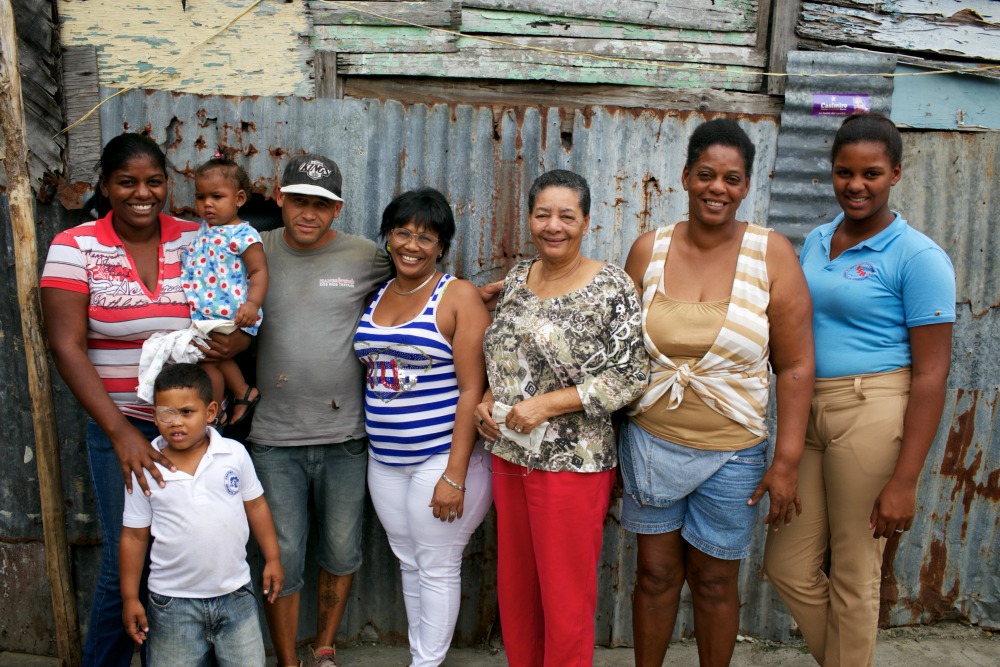 It's almost impossible to capture a whole day of experiences, of people, of moments, of stories in one hopelessly inadequate blog post. There is so much I want to say, so much I haven't shared, so many tears that have flowed, just in the past twelve hours.
There is so much I want to say, but I know that there aren't enough words, and that even if there were, it might not make a difference anyway. But the one thing I want to leave you with is the thought that has struck me again and again:
So little does so much here.
Your dollars matter.
Even more than a chance to change a child's life, even more than the difference between hope and despair, those dollars are the chance to finally break the cycle of poverty for an entire family.
I've seen firsthand what those dollars can do.
I think sometimes we neglect to act because we wonder if what we have to offer could ever make a difference in a world full of so much need. But this is your chance. I can't tell you every family's story, but I can tell this one. You may not be able to save the world but you can make a difference in the life of one family.
Isn't that enough?
*   *   *
Click here to sponsor a child.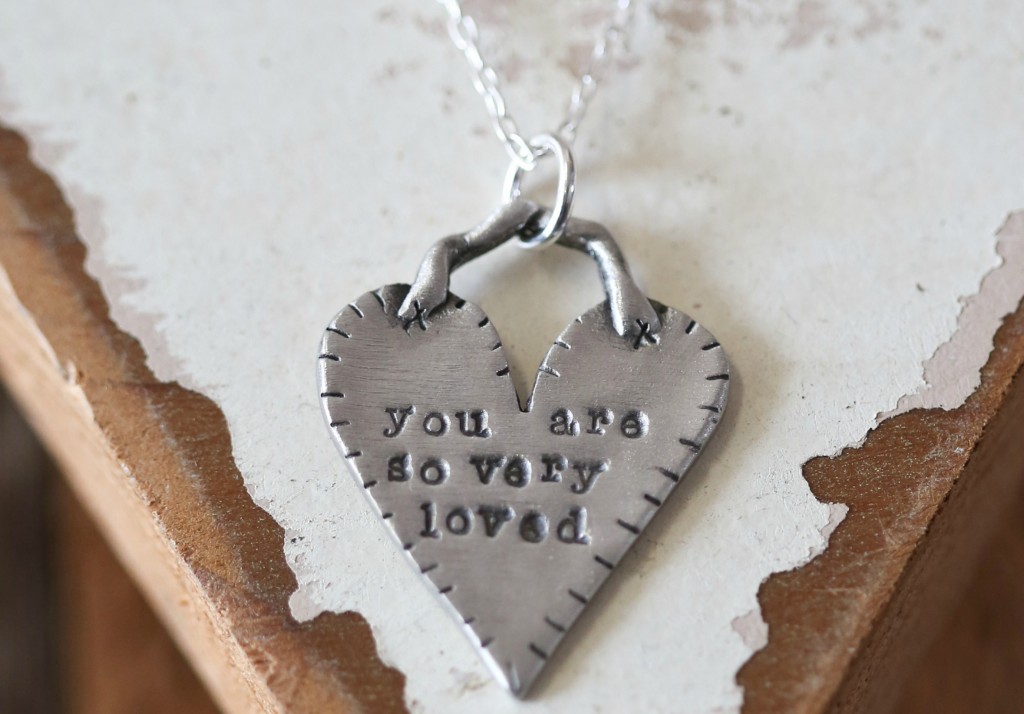 P.S. If you sponsor a child this week you will also receive this beautiful limited edition necklace from Lisa Leonard–just a small token of thanks for saying yes!
P.P.S. Be sure to visit Lisa, Bonnie, Bri, & Holley for more inspiring stories from our time here!