Fall is in full swing, and often with crisper temperatures and the changing of the leaves (along with all the extra caffeine from those Pumpkin Spice Lattes), comes the urge to get organized and figure out fresh solutions for maximizing our time before the real craziness sets in.
After all….the holiday season is right around the corner!
And that's exactly why October at LWSL is all about bringing you some bright ideas for fall! Our articles this month are focused on finding clever solutions to make the most of your time so that you can feel more productive and less overwhelmed.
Here are some posts to take a look at that will help you get some bright ideas this fall:
HOME 101: Be sure to check out our essential guide to Stay Organized All Season Long, then add a little Halloween flair with help from our Spooky & Simple Halloween Ideas (That Take 15 Minutes or Less!). You also won't want to miss our detailed master plan for How to Take Control of Your Laundry, as well as our easy tutorial for How to Remove Almost Any Stain and our simple guide to 10 Essential Pantry Staples to Always Keep on Hand.
FOOD MADE SIMPLE: This month's recipes are all about FALL, starting with our ridiculously easy and utterly delicious 5 Ingredient Pear Tart. Keto fans definitely won't want to miss our Garlic Butter Shrimp with Zoodles (Ready in Less Than 20 Minutes!), while pumpkin lovers will go crazy for our 5 Ingredient Pumpkin Muffins and our oh-so-easy Pumpkin Spice Cookie Dip. Finally, both our freezer-to-crockpot Buffalo Chicken Soup or our Butternut Squash Lasagna are sure to be a hit!
SMART MONEY: On the money front, we've got some great solutions for getting your finances in order, starting with Bargain vs. Splurge—When to Save & When to Pay More. If you're a homeowner, you'll NEED to readIs Your Home Ready to Sell—20+ Tips for Dramatically Increasing the Value of Your Home. We've also got some practical tips for How to Think Like a Millionaire as well as 7 Lies People in Debt Tell Themselves. (Are you guilty?)
LIFE ETC.: This month's life section is all about clever solutions for some of your biggest problems, starting with How to Make Friends as a Grownup and Is Your Marriage Normal? 8 Ways to Tell. If you're in need of calm, you'll definitely want to check out 5 Ways to Simplify Your Life Right Now, and if you're hoping to keep your family healthier this fall, definitely don't miss How to Illness Proof Your Home.
We hope you'll take some time to check out the articles you need most right now, and be sure to let us know what you think!
PIN for Later: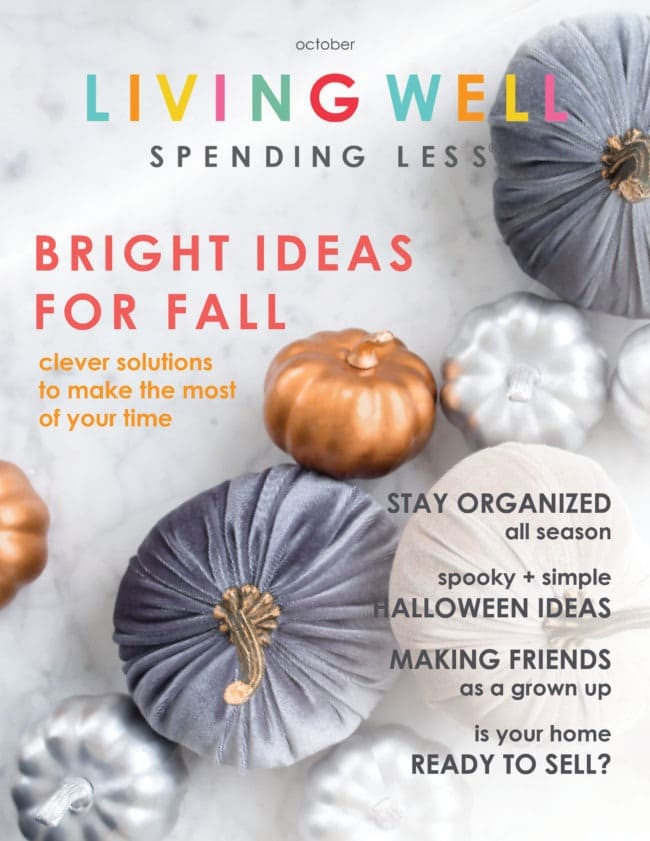 TAKE BACK CONTROL OF YOUR HOME LIFE
---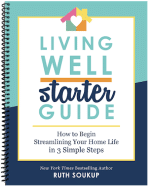 Ever feel like you just can't keep up? Our Living Well Starter Guide will show you how to start streamlining your life in just 3 simple steps. It's a game changer--get it free for a limited time!
If you love this resource, be sure to check out our digital library of helpful tools and resources for cleaning faster, taking control of your budget, organizing your schedule, and getting food on the table easier than ever before.