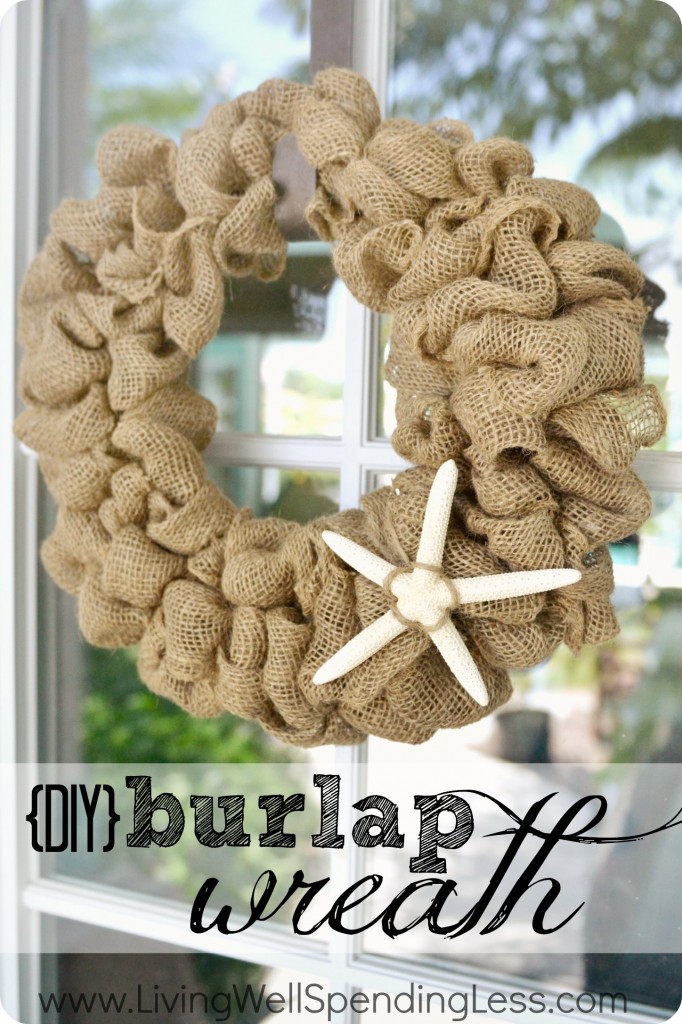 I can't wait to start sharing all my projects from Trouble's Beachy Mermaid Party! It was such a fun party to throw, and now that it is over I am thrilled to have some great home decor left over to give my house a casual summer beach house vibe. These burlap wreaths were ridiculously easy to make and I absolutely adore them! The best part is that when summer is over I can swap out the starfish for something a little more fall-ish, with almost no effort at all.
The burlap garland made this project especially painless. At first I thought about just cutting regular burlap into strips, but this stuff is lightly wired AND the edges are finished, which makes it much easier to work with. It was about $8 for a roll at the craft store, but of course I used a coupon to get it for half off!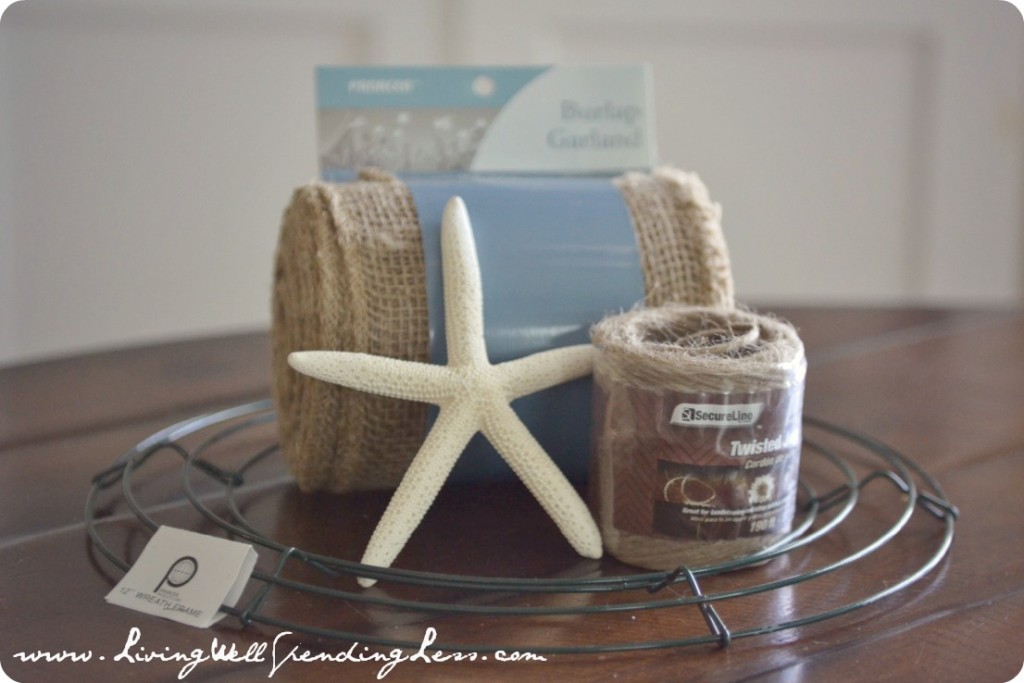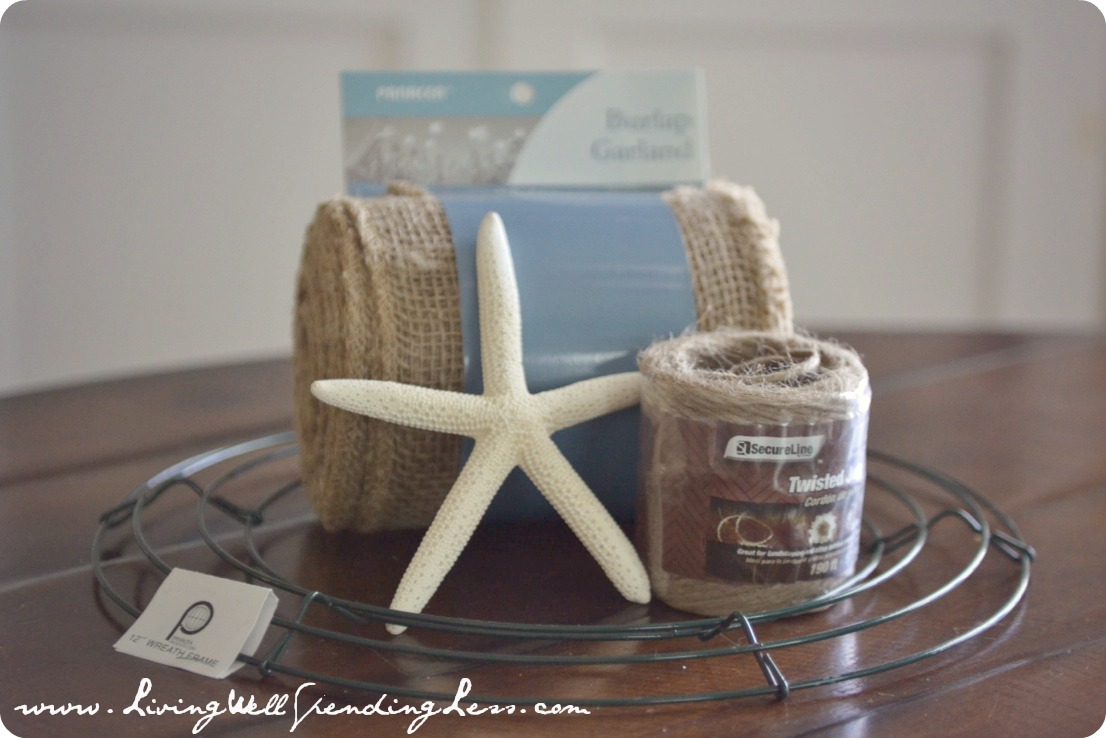 Here is what you need:
1 roll of burlap garland (10 yards) 1 wire wreath frame twine a starfish or other embellishment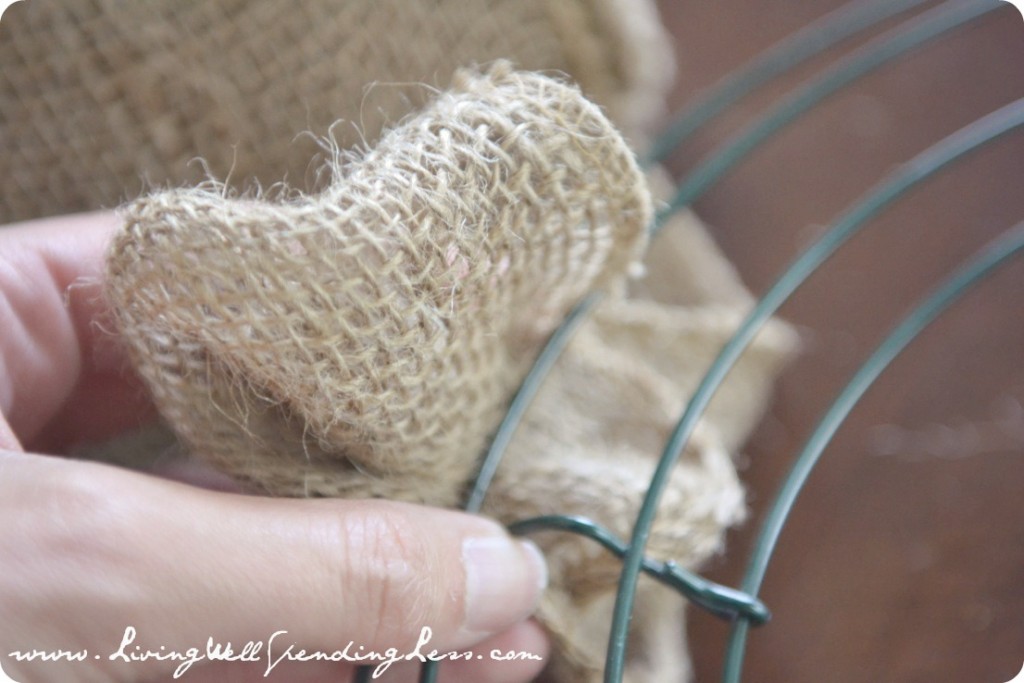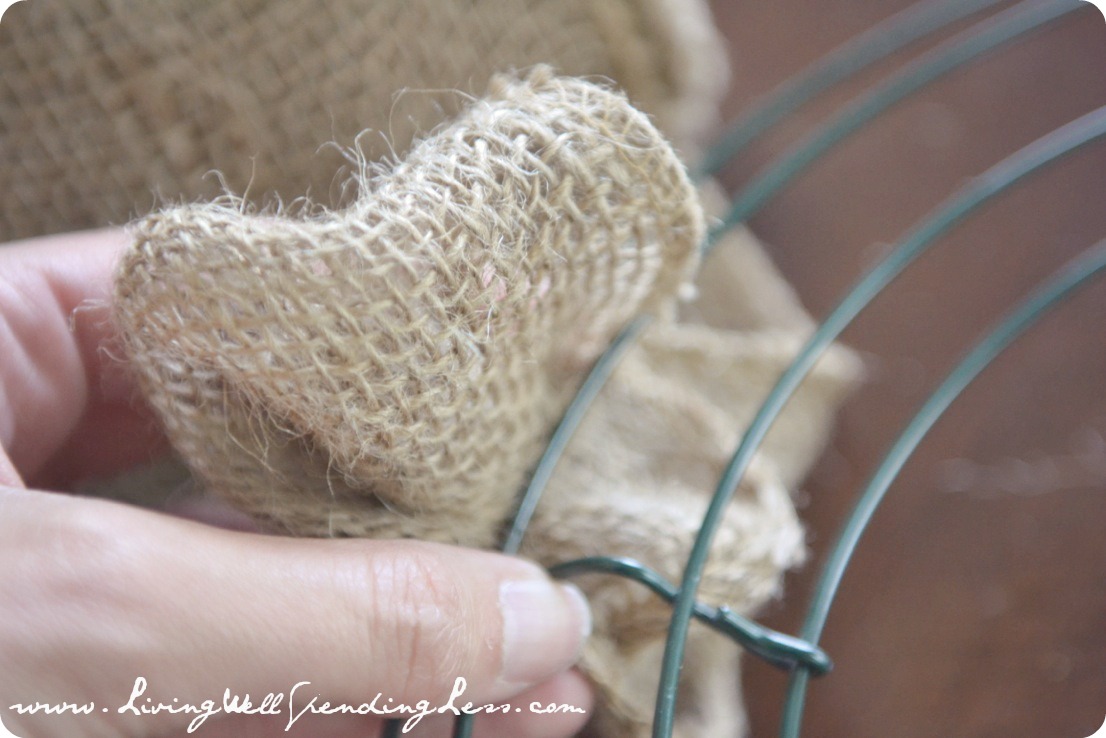 Step 1: Hold the wire frame in one hand, securing the end of the burlap ribbon with that same hand. With your other hand, begin pushing loops of burlap through the back of the frame, alternating sections and pushing them together as you go.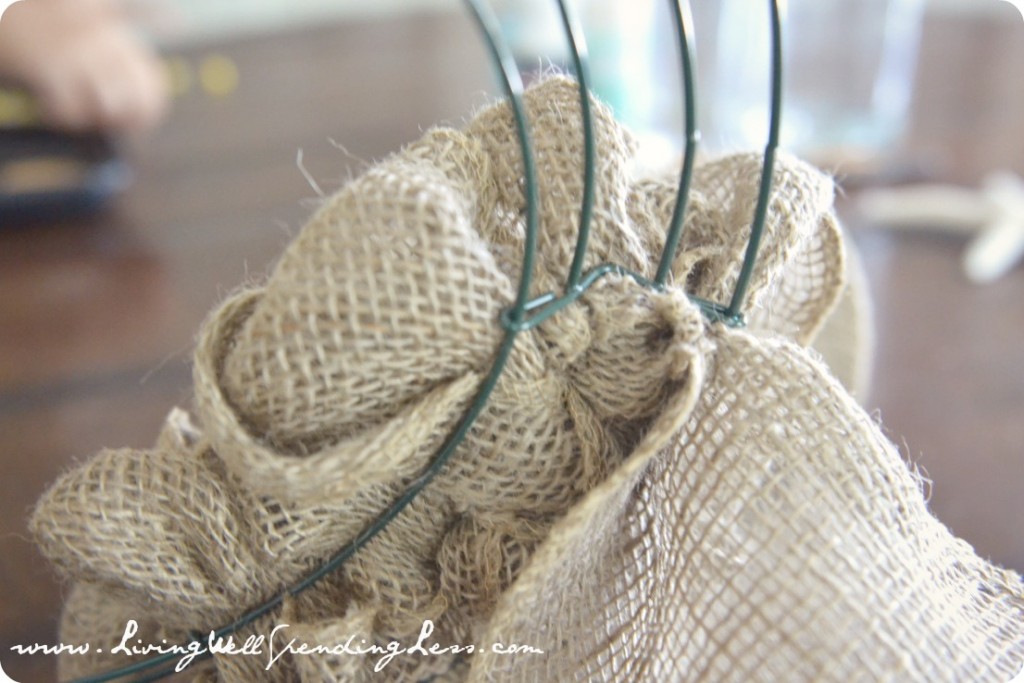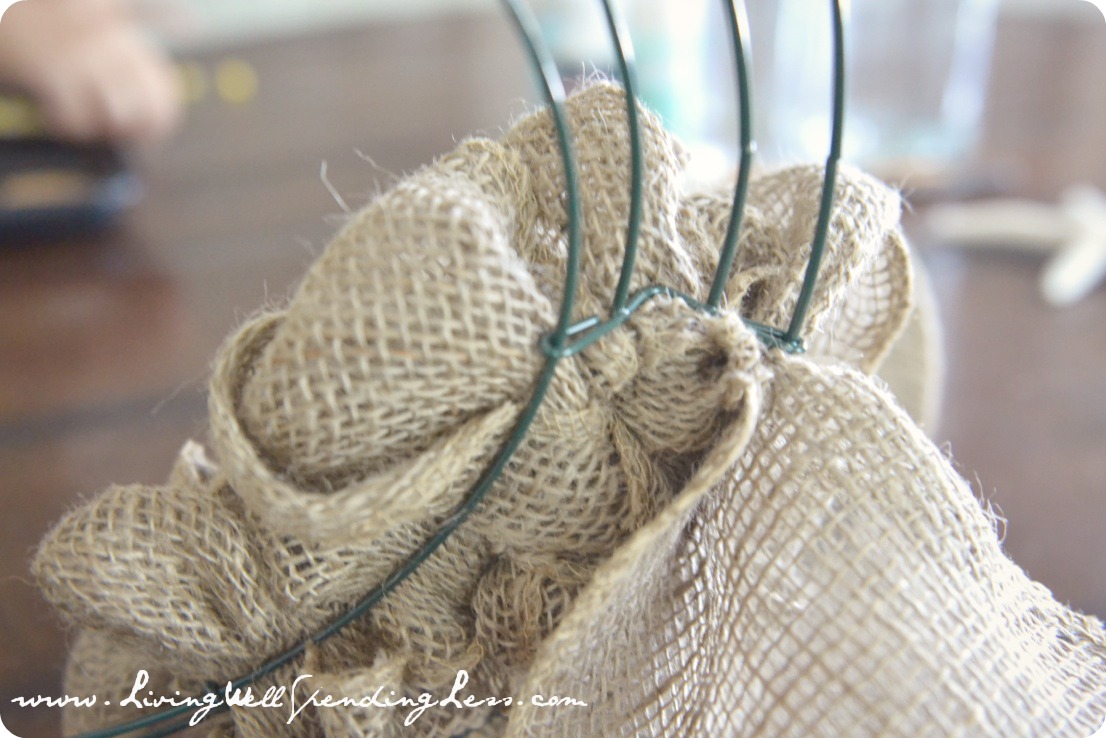 Step 2: Continue pushing loops through the frame all the way around. This takes about 5-10 minutes. Easy!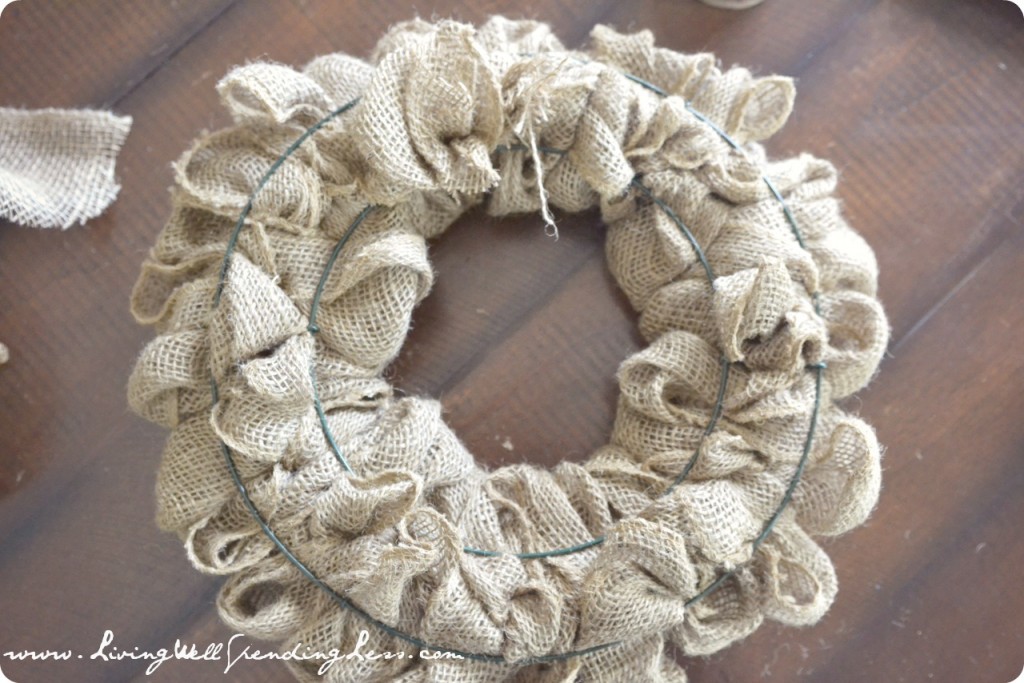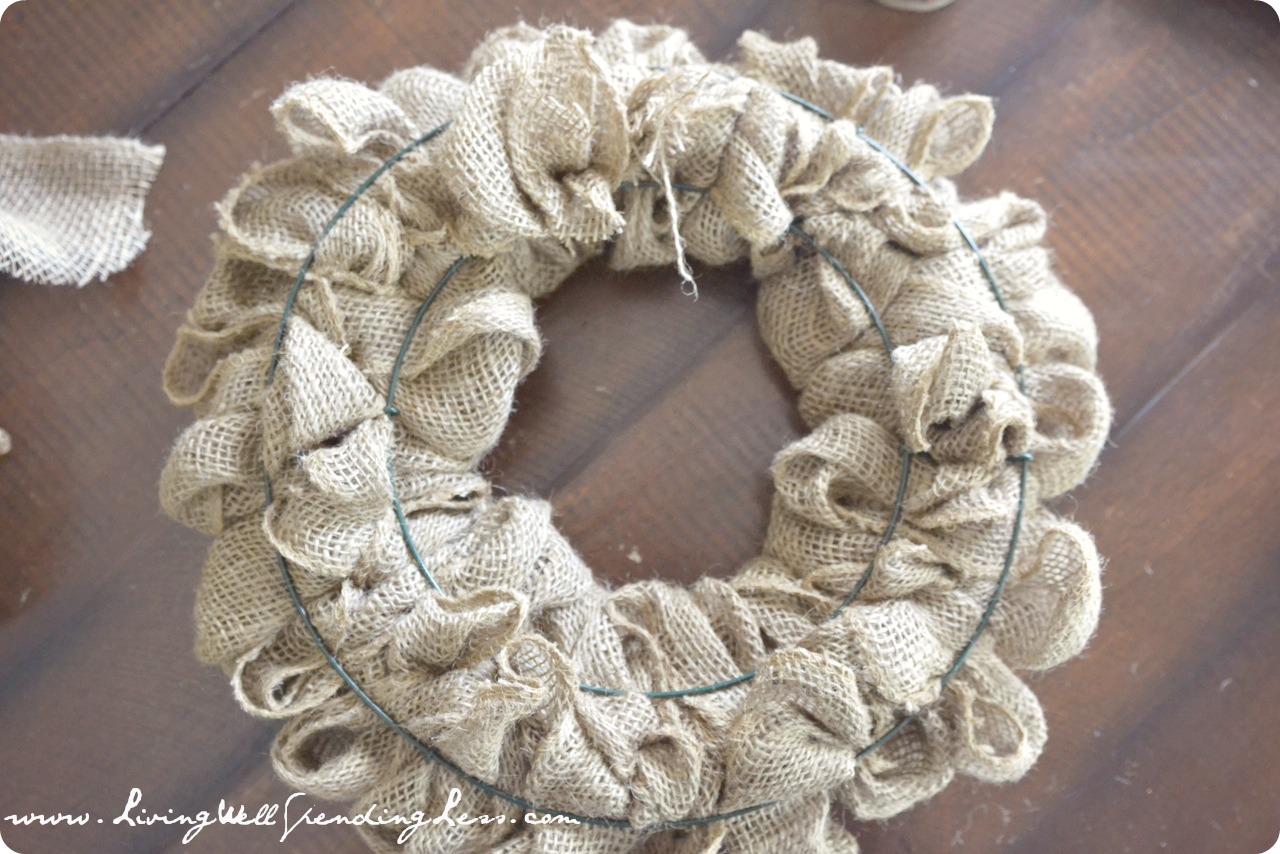 Step 3: Once the frame is full, fluff & even out the loops.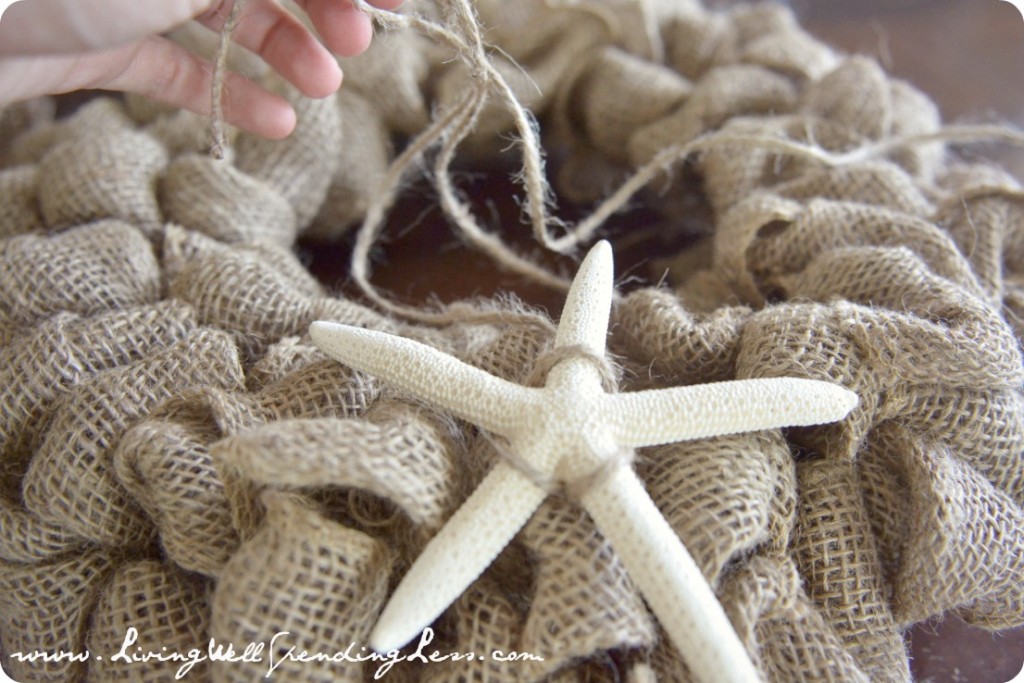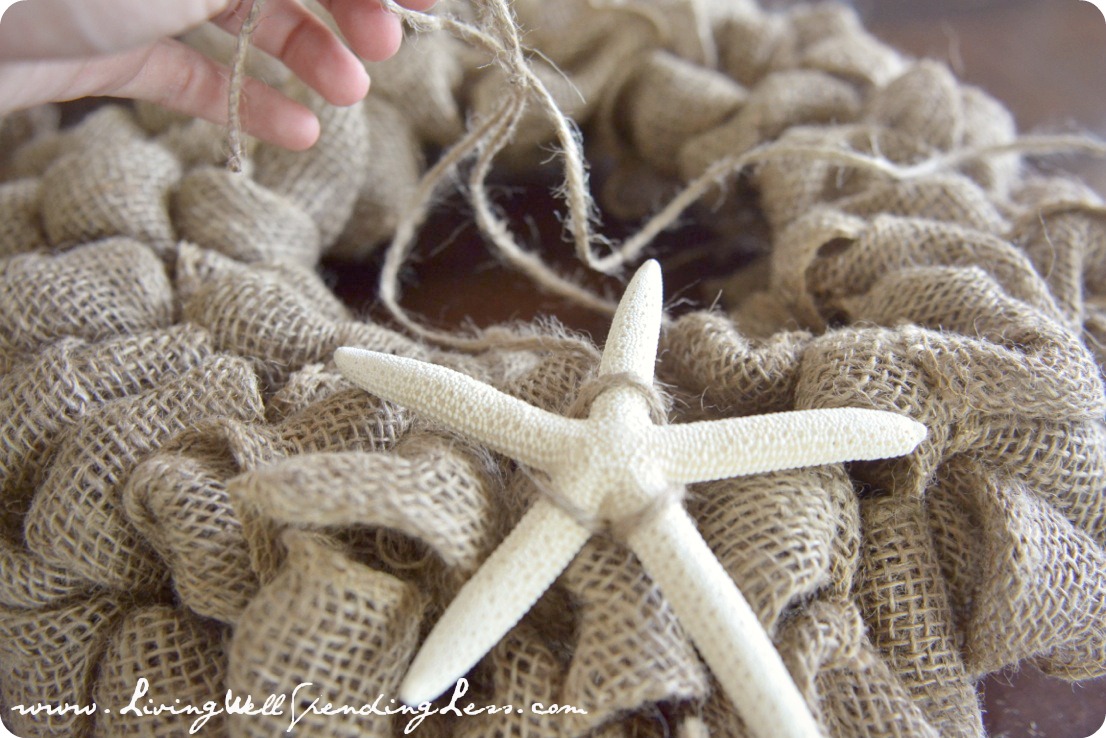 Step 4: Use twine to secure the starfish to the wreath.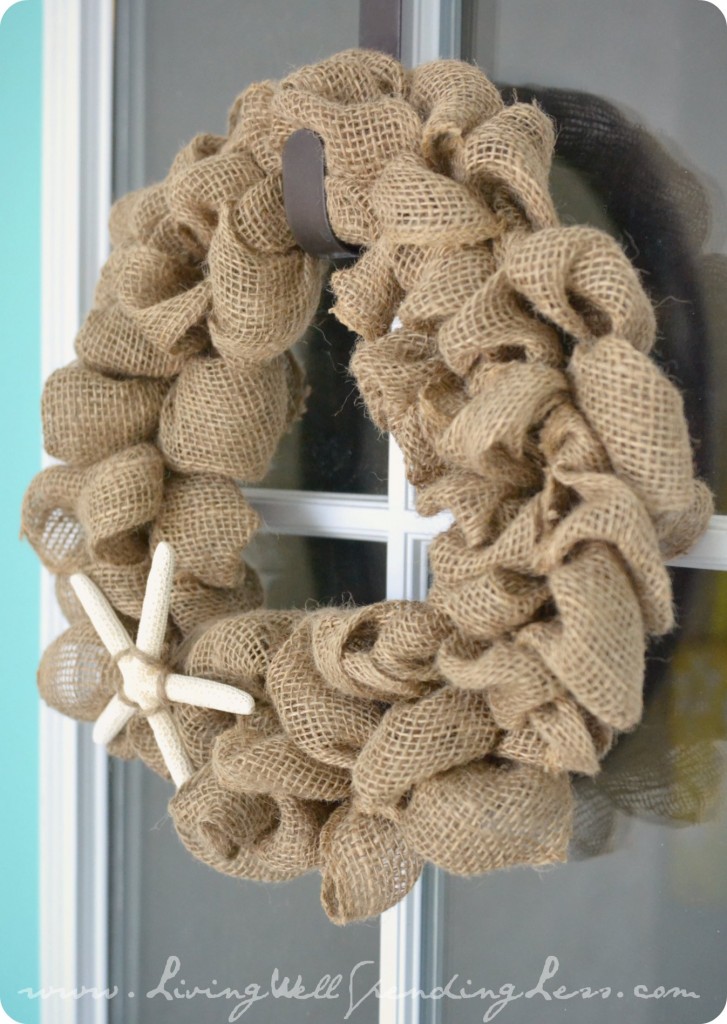 Step 5: Hang and you're done. Seriously. That's it. Can you believe it? Easiest. Craft. Ever.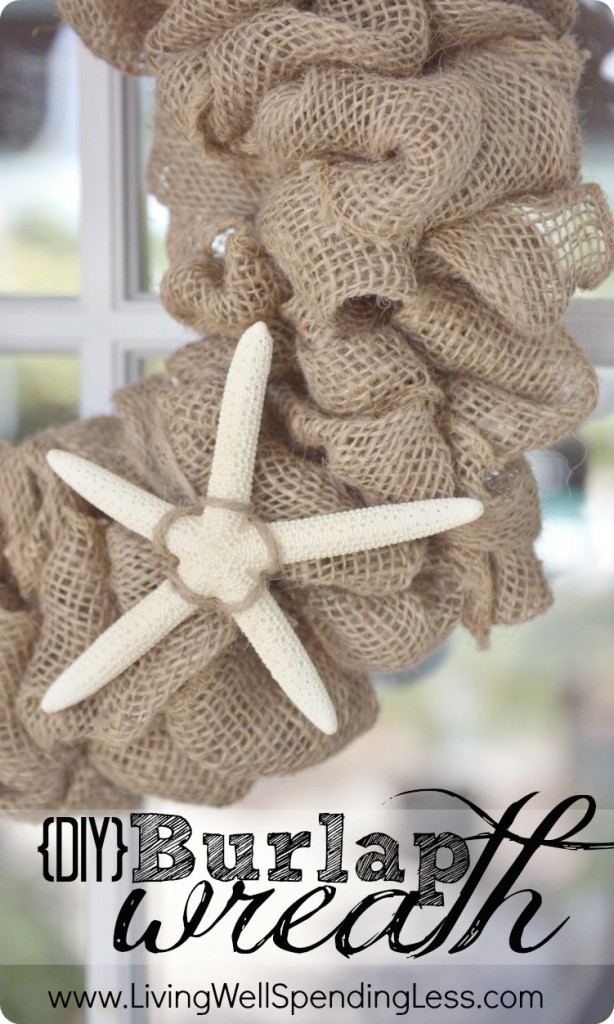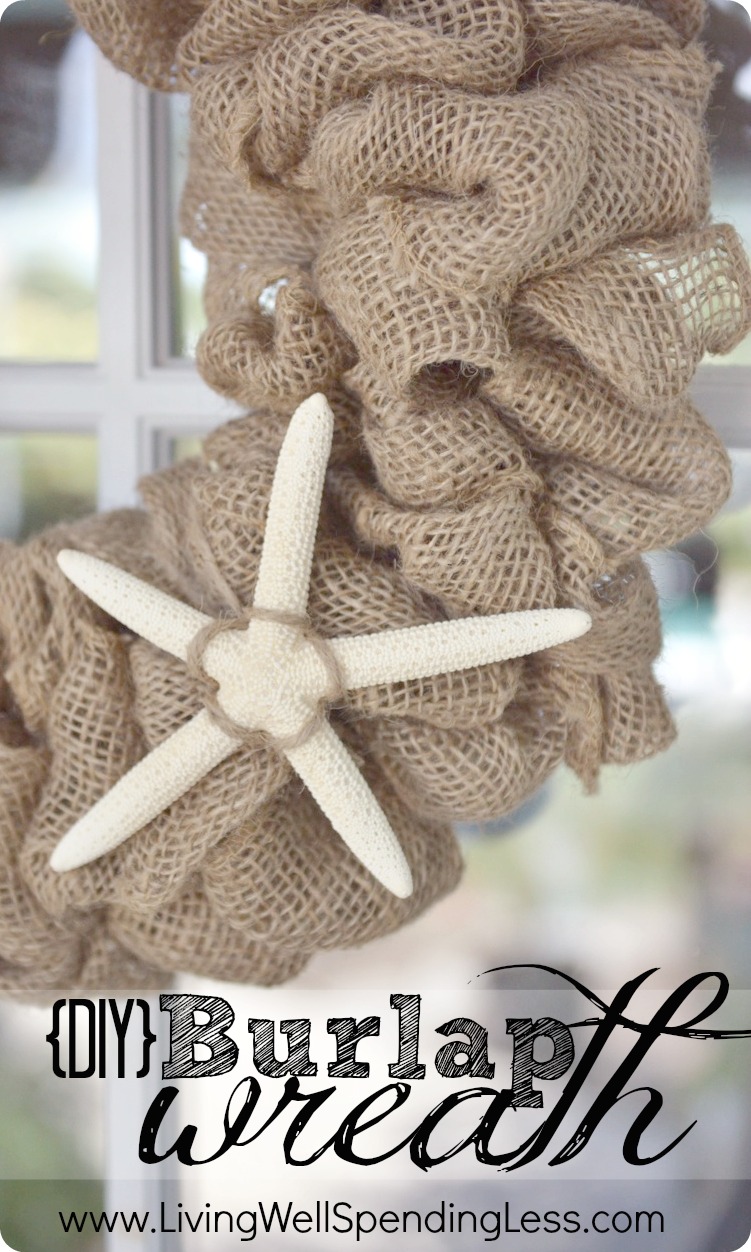 * * *
Do you think you'll try this one yourself? How would you embellish it?
TAKE BACK CONTROL OF YOUR HOME LIFE
---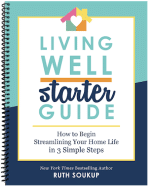 Ever feel like you just can't keep up? Our Living Well Starter Guide will show you how to start streamlining your life in just 3 simple steps. It's a game changer--get it free for a limited time!
If you love this resource, be sure to check out our digital library of helpful tools and resources for cleaning faster, taking control of your budget, organizing your schedule, and getting food on the table easier than ever before.