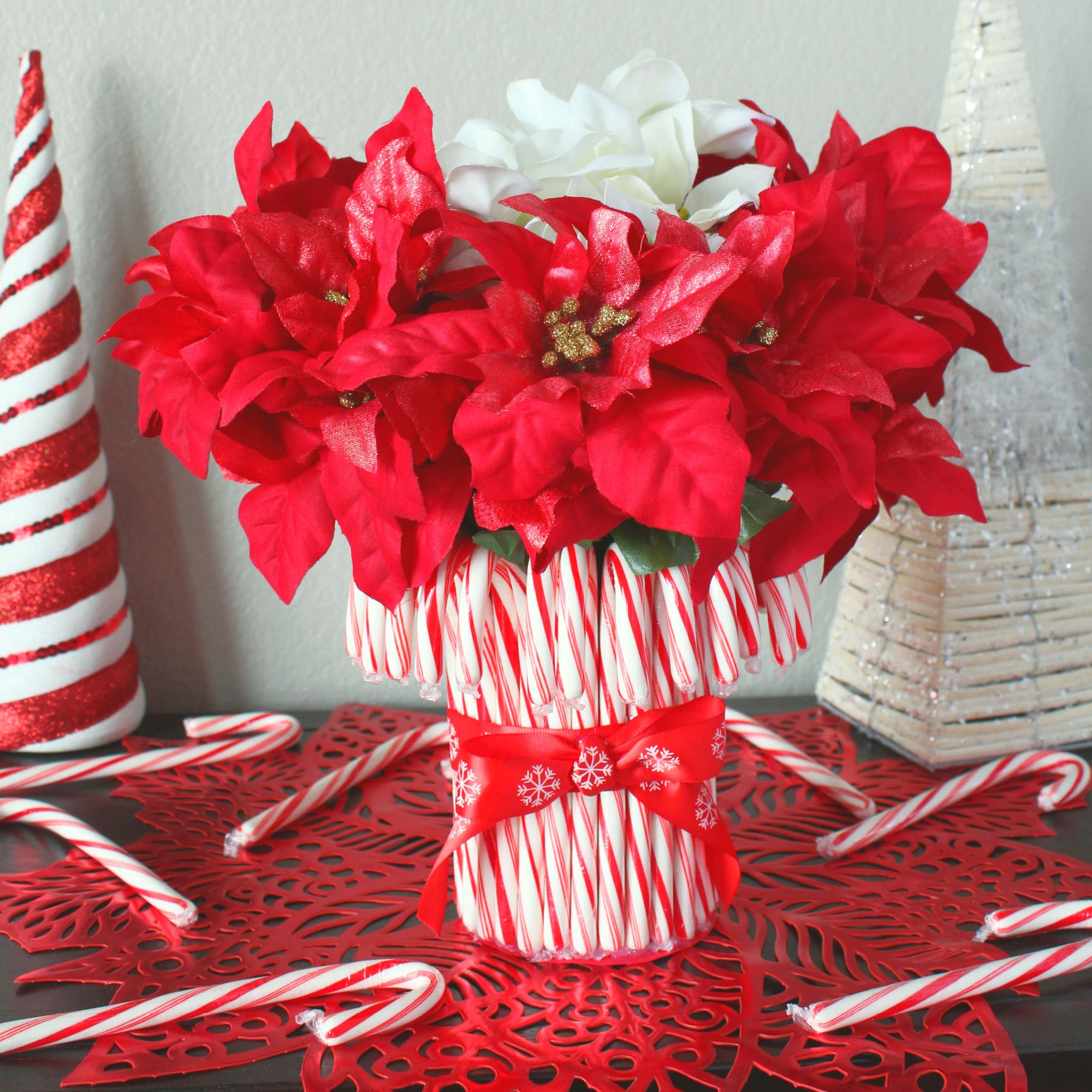 For our Christmas party some years ago, I bought several Christmasy flower arrangements, carefully arranged them in vases, and placed them around the house. Classy, perhaps, but completely unimaginative. I'm pretty sure no one even noticed them. Not exactly money well spent.
DIG DEEPER
---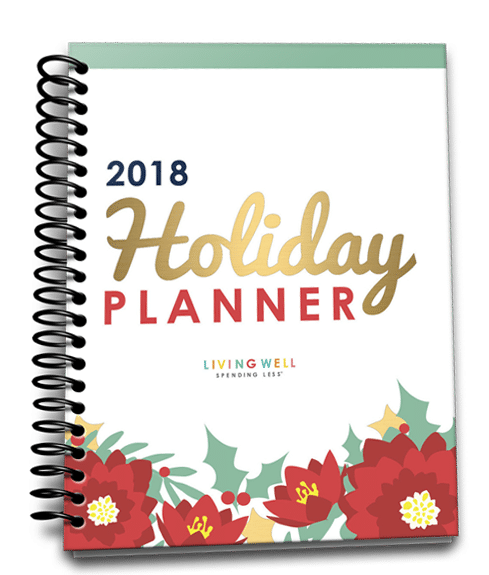 Want to have less stress and more joy this holiday season? It's easy with our free Holiday Planner.
Find out more by opting-in below to have our Holiday Planner sent straight to your inbox!

So this year I decided to get a little more creative (and thrifty) with my flower arrangement, with the idea to create something similar to this: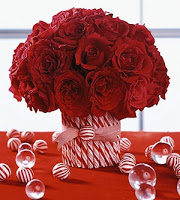 (image courtesy of MarthaStewart.com)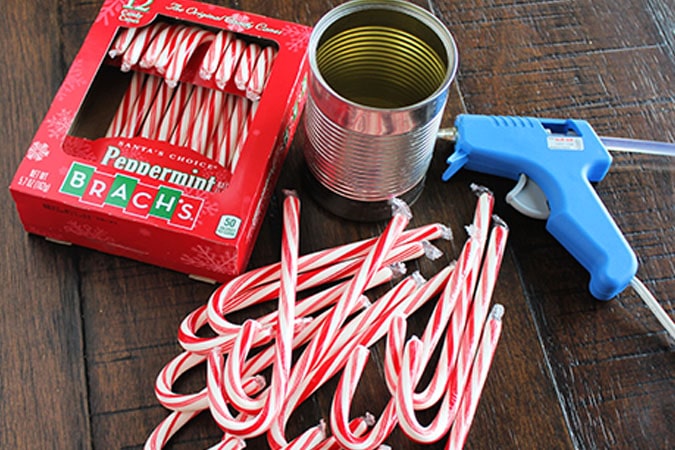 Here is what you need:
Approximately 28 Candy Canes
hot glue gun
1 empty and clean 15oz can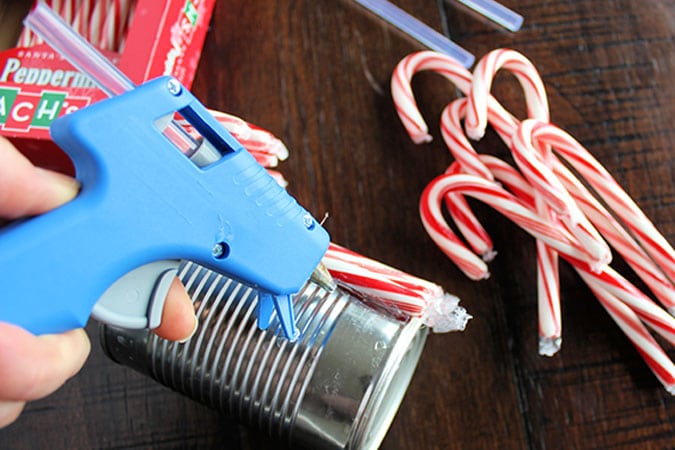 Step 1: Hot glue the candy canes around the can.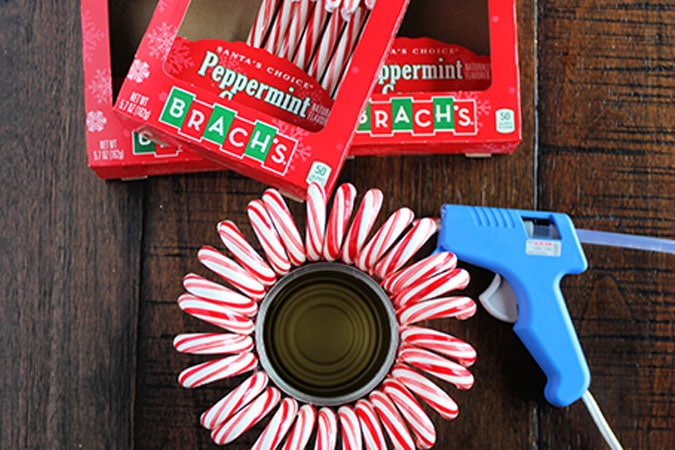 Step 2: Continue to glue candy canes around the can until completely covered.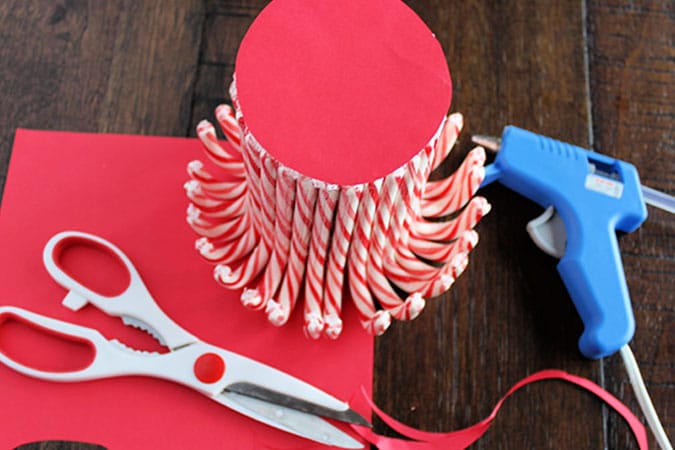 Step 3: The wrappers hung down over the bottom, so I glued those down and then cut a circle of scrapbook paper & glued that over the wrappers.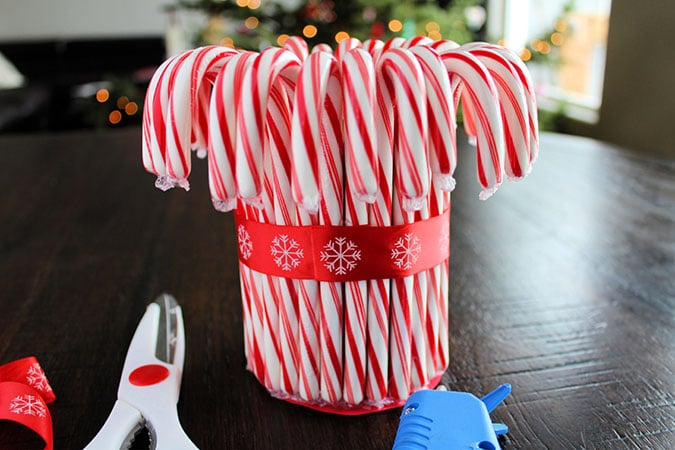 Step 4: I found a matching piece of scrap ribbon to tie around the candy canes & glued it in place.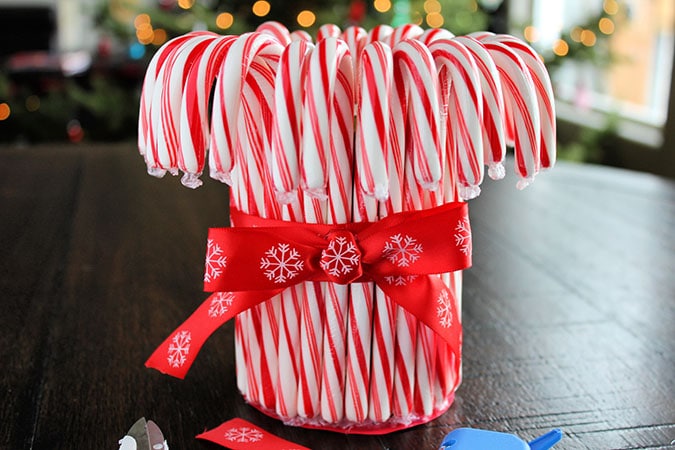 Step 5: I glued a matching bow on the front of the ribbon.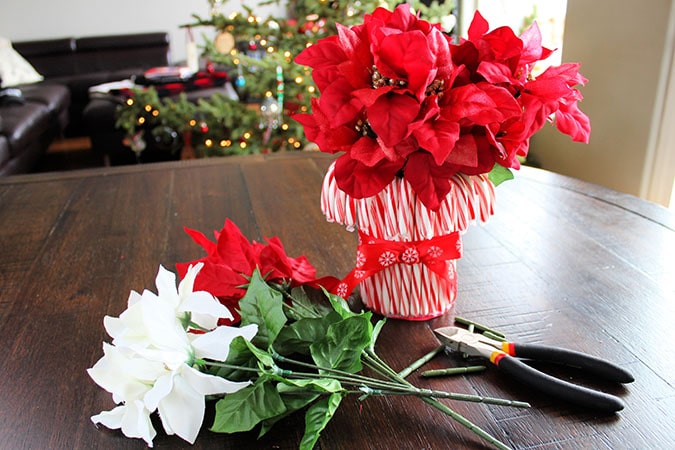 Step 6: I then found a bunch of artificial poinsettias in a box of unused Christmas decorations & used a wire cutter to cut them down to size. Cute, isn't it? Hopefully someone notices it this year. (If not, my total cost for the project was less than $2)