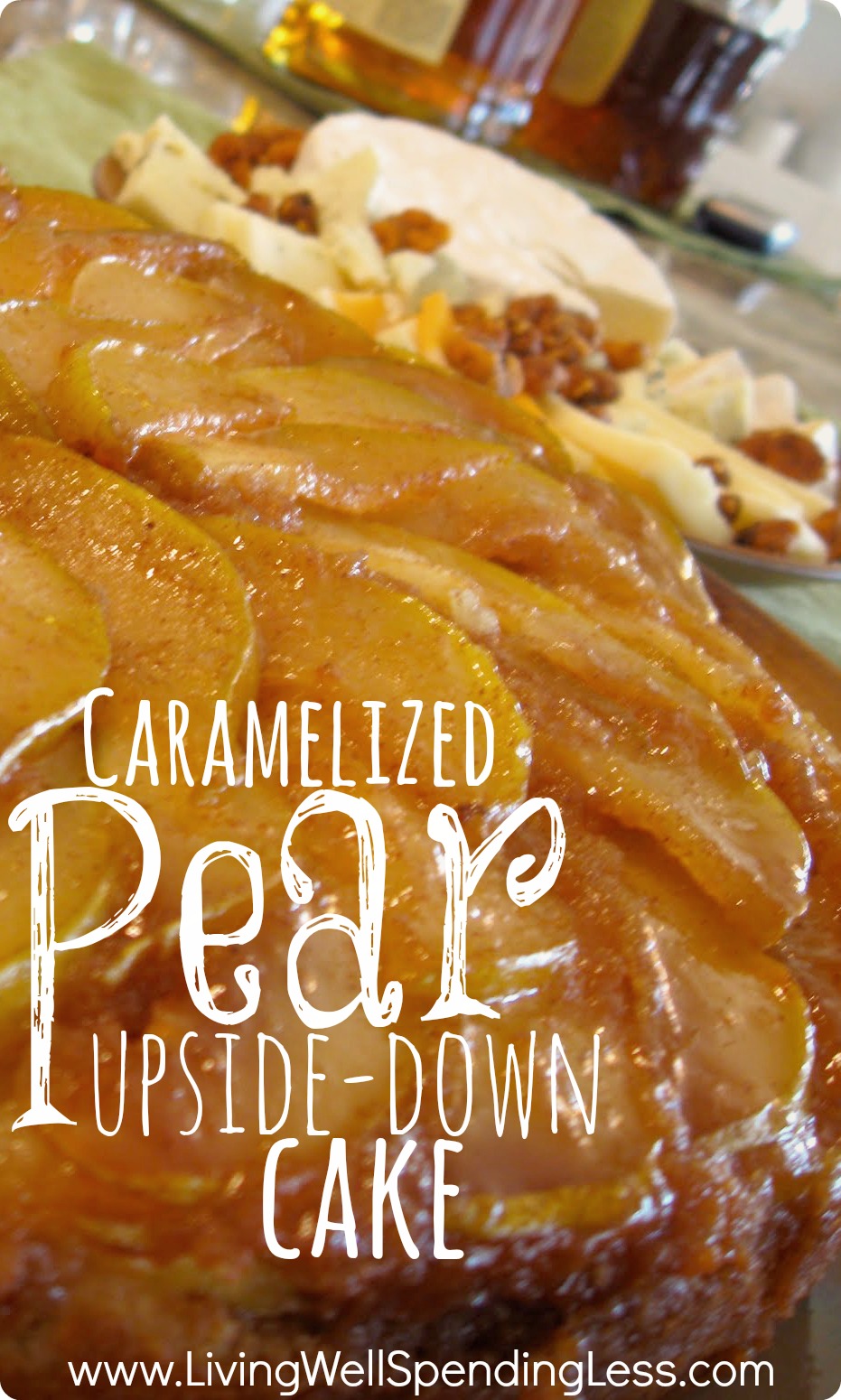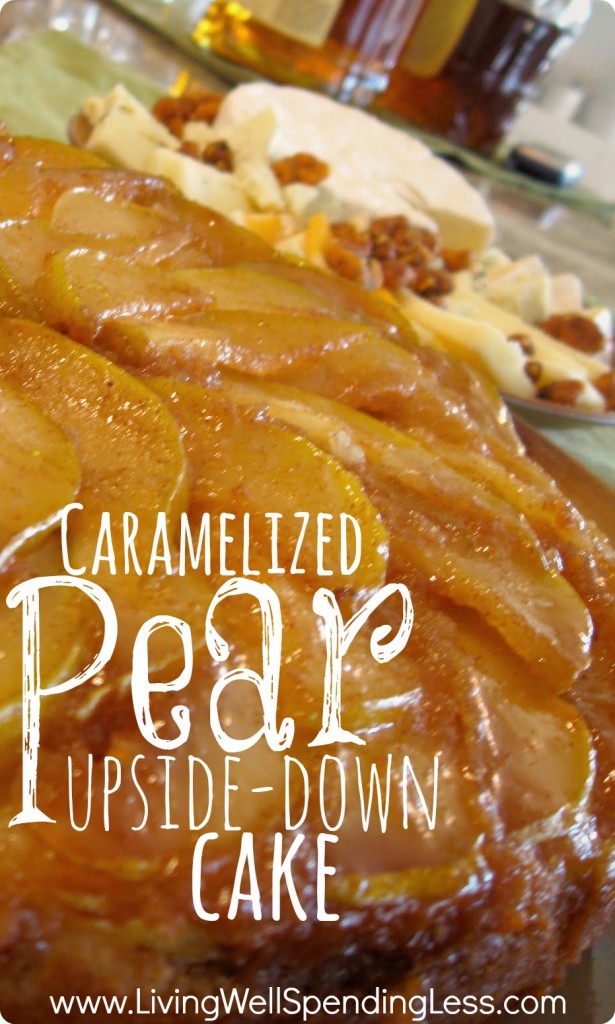 This recipe for Caramelized Pear Upside Down Cake might be my favorite dessert recipe of all time, which is no small feat! It is simply heaven on a plate. Between the sweet-but-not-too-sweet pear flavor and the perfectly-imperfect texture of the cornmeal in the cake, it's so good I can't even think of anything more to say. Someday hopefully I'll get around to updating the pictures and adding a tutorial, but for now this will just have to do!
So, without further ado, here is the recipe:
Recipe: Caramelized Pear Upside-Down Cake
Summary: Quite possibly the world's most perfect dessert
Ingredients
4 tablespoons (1/2 stick) unsalted butter, plus extra for greasing
1/2 cup firmly packed light brown sugar
1/4 teaspoon cinnamon
dash nutmeg
3 ripe but still firm pears, thinly sliced
6 tablespoons unsalted butter, very soft
1 cup sugar
2 eggs, at room temperature
1 cup flour
3 tablespoons cornmeal
1 teaspoon baking powder
1/2 teaspoon salt
1/2 cup milk
1 teaspoon vanilla extract
Instructions
Preheat the oven to 350 degrees. (I always use the convection setting on my oven because it seems to cook more evenly.) Lightly butter the sides of a 9-inch round cake pan.
Combine the butter, sugar, cinnamon, and nutmeg in a small saucepan and heat to boiling, then remove from heat. Scrape the mixture into the prepared pan and spread evenly. Arrange the pears over the butter mixture and press down.
Beat the butter and sugar with an electric mixer until creamy, about 1 minute. Add the eggs and vanilla and beat until very smooth and fluffy, about 2 minutes.
Sprinkle in the flour, cornmeal, baking powder, and salt, and beat 10 seconds. Pour in the milk and beat just until the batter is evenly moistened, about 1 minute. Pour the batter over the pears, then carefully lift the pan and bang back down on the counter once or twice to release any air bubbles.
Bake approximately 45 minutes (watch closely if using convection setting!), or until a knife comes out clean. Run a knife along the outer edge of the cake to loosen it from the pan. Place a plate over the cake, then flip it over to invert the cake onto the pan. Let the cake cool completely before serving. Best served the same day.
Preparation time: 20 minute(s)
Cooking time: 45 minute(s)
Number of servings (yield): 8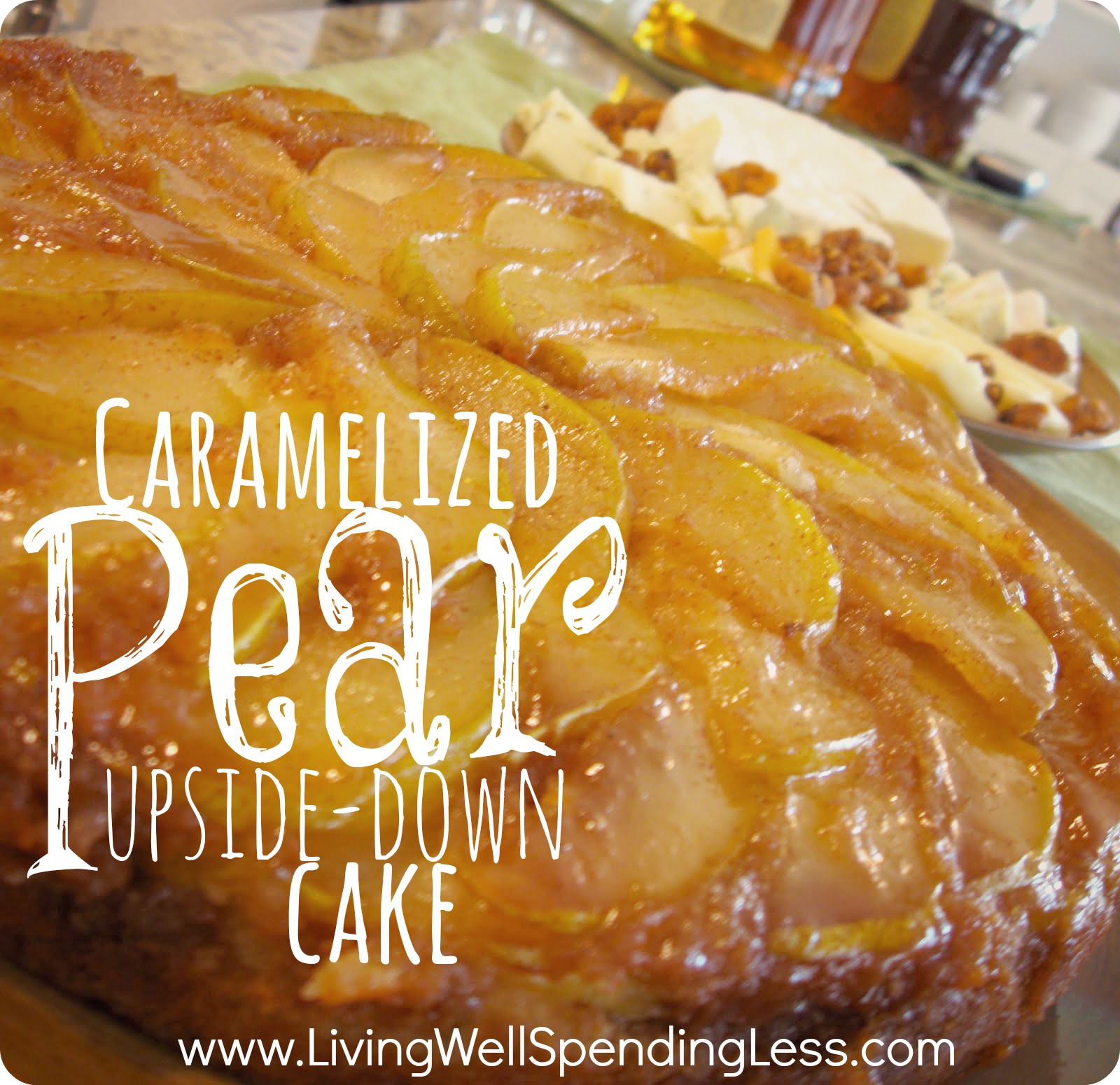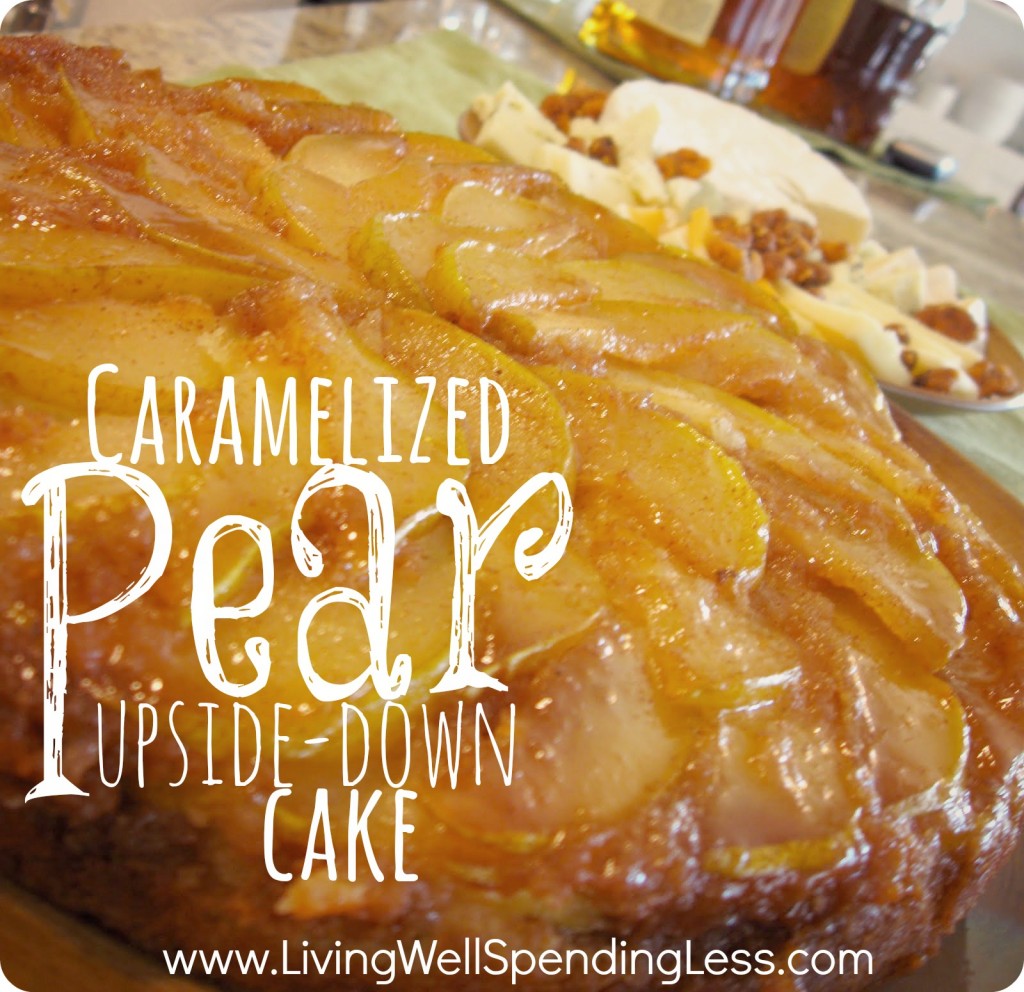 It is a great dessert for guests, especially when paired with a nice cheese plate!