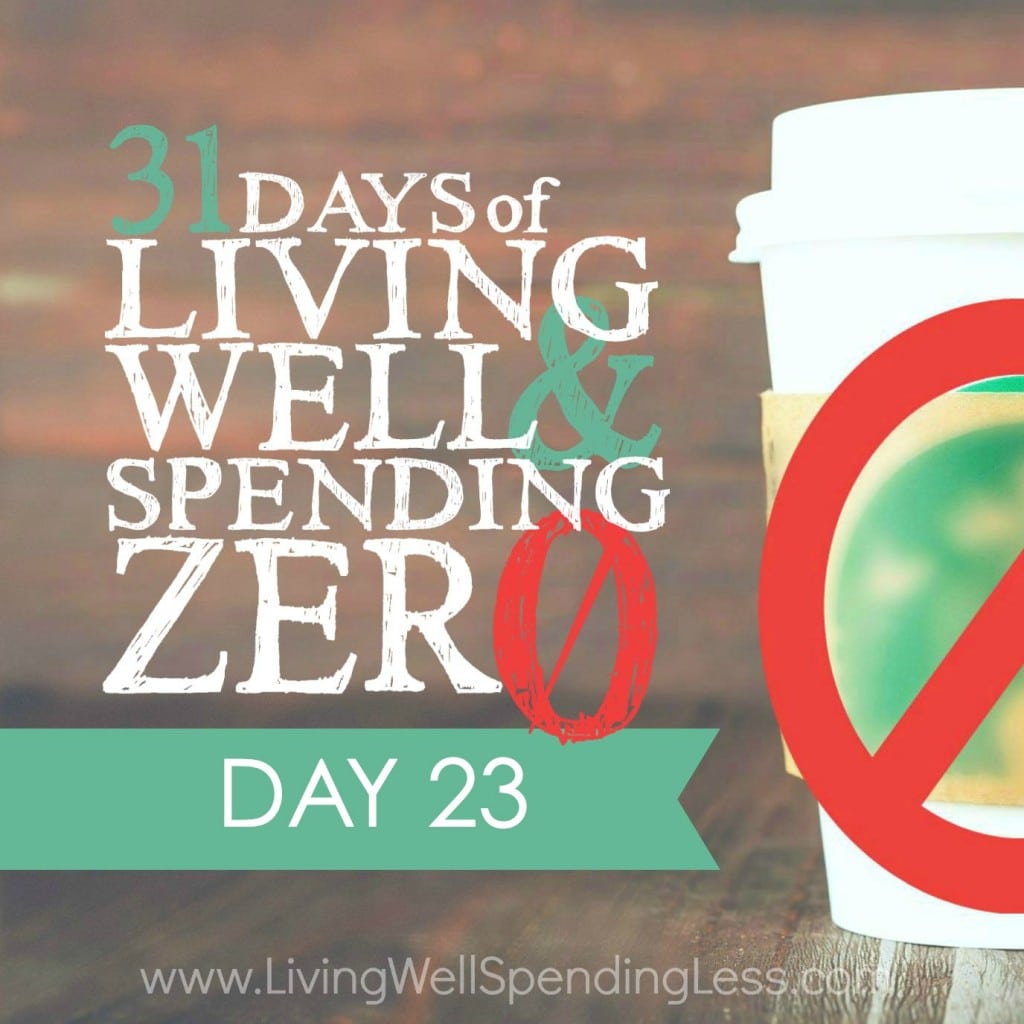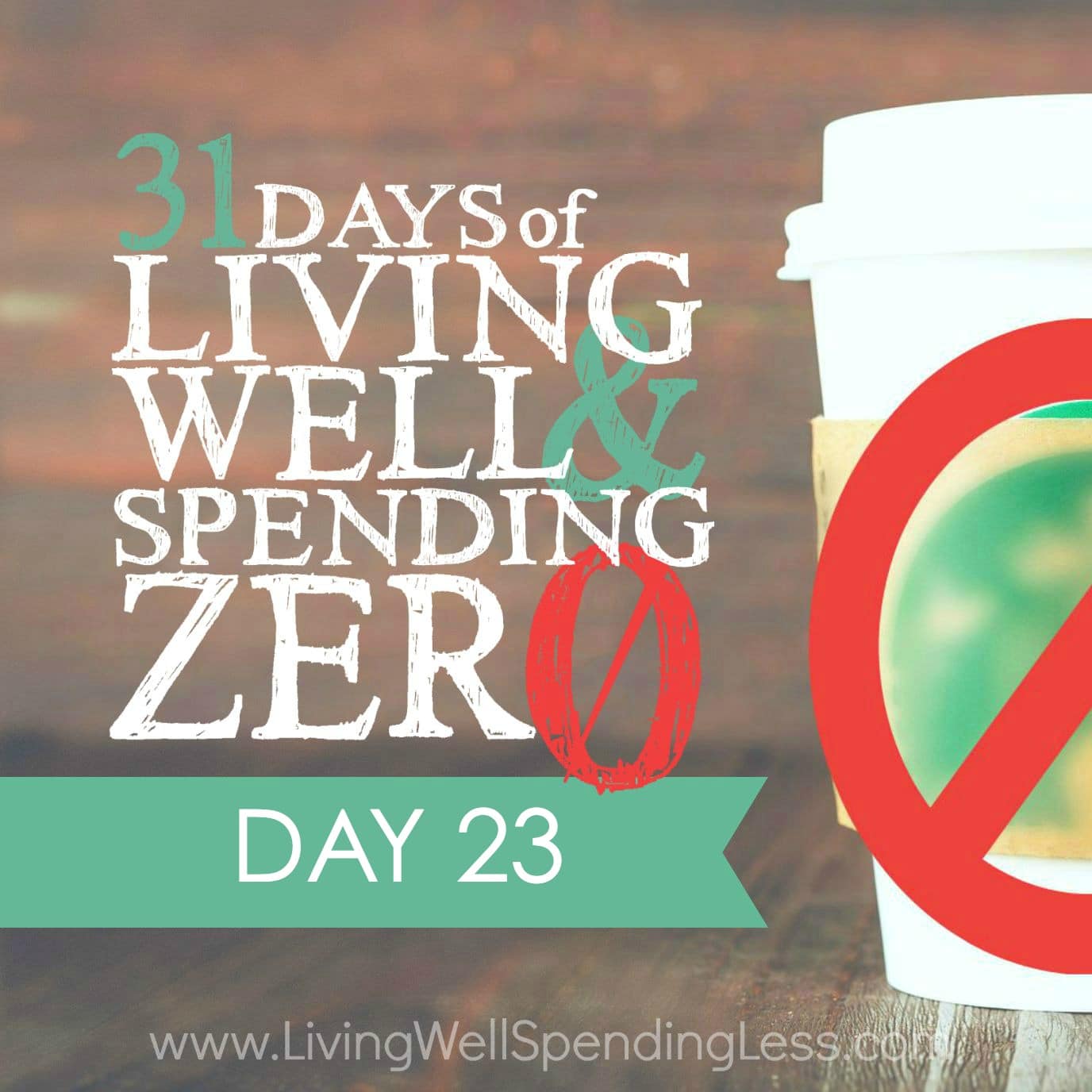 This is the twenty-third day of our 31 Days of Living Well & Spending Zero challenge. Start with Day One here.
 *   *   *
Have you ever gotten to the end of the month and thought to yourself, "Where the heck did all my money go?" (If not, then you are clearly a much better money manager than I am!) Life can get hectic and it is easy to lose track of our money sometimes, but chances are you've got at least a little money hidden out there somewhere, or you are missing an opportunity to make some. Today we're going to find it!
Did you know that on average, people have $90 in loose change just lying around their house? It's true! And there's even more free money to find out there—you just need to know where to look.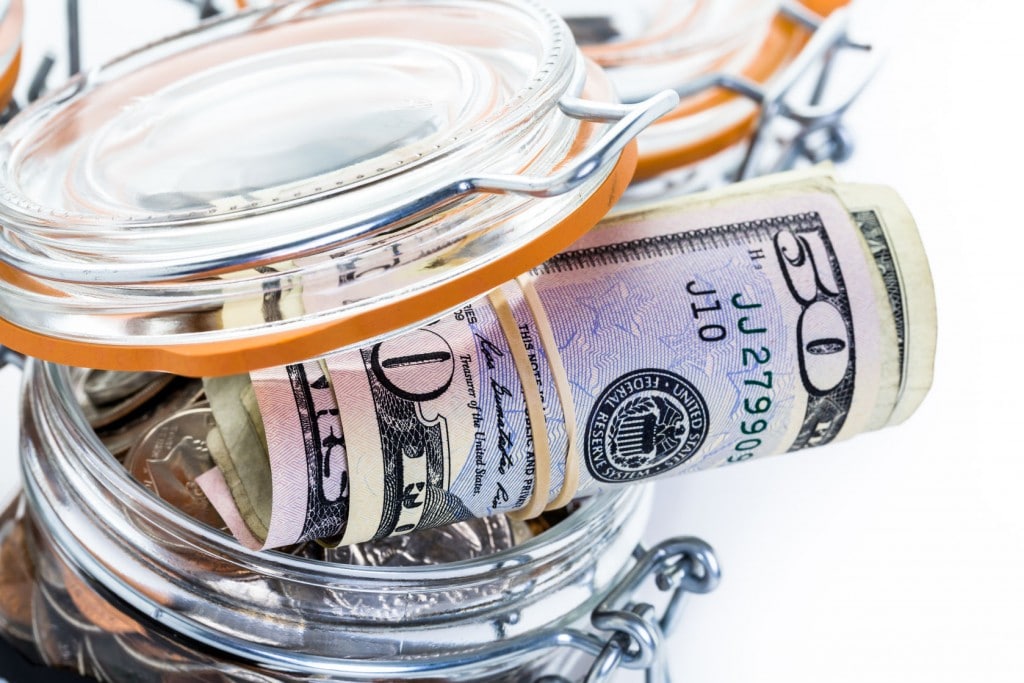 GO ON A MONEY HUNT
Today is the day to check all those pockets … and more. Go through your change jars, couch cushions, the console and glove compartment in your car, and any other sneaky places where money hides, and count it up! You aren't spending, but you can be finding!
My kids simply love doing this—we all go on a money hunt and sort through any places we can think of where money hides. What about those old coat pockets? How about purses? Or the laundry pile?
Once you've gathered all the change you can find, take it in to your local bank. Though nowadays most banks accept loose change, if yours doesn't, you'll have to put it into rolls or trade it in at a Coinstar machine. (You can find the nearest Coinstar right from the homepage of their website. Just keep in mind that they'll charge a commission, unless you trade in your coins for a grocery card (which can be handy!) or store credit.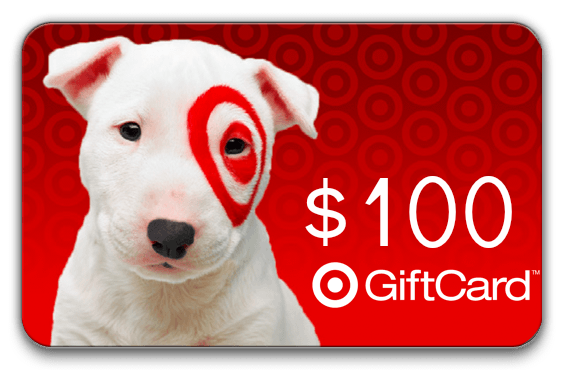 FIND FORGOTTEN GIFT CARDS & CREDIT
Gift cards and certificates are pretty easy to lose track of. So it's time to search the bottom of your purse, your junk drawer, and wherever you keep old birthday cards. Whether they are Scrip cards you bought from your school fundraiser or other items you've received or purchased and forgotten, the first thing you want to do when you find them is determine whether they have a balance. To check, simply call the number on the back. Then write the dollar amount right on the front with a Sharpie.
Don't forget about e-gift cards as well! If you're a member of Swagbucks or Restaurant.com , or if you subscribe to group coupon sites like Groupon  or LivingSocial, you might have a few items you purchased and then forgot about or have yet to redeem. (Guilty as charged, right here!)
Go through your inbox and search words like "credit," "certificate," and "redeem" to see if you have anything floating around. I like to keep a folder on my desktop to track these items, but now's the time to get a filing system in place so you can remember them for future use.
Some insurance companies, like Humana, offer member benefits that allow you to redeem activity points for gift certificates. Many credit card companies also offer points and benefits for members. You may just have a few assets that you didn't even realize!
Thank you so much for this post. It reminded me that I had bought a couple of Restaurant.com gift certificates a few months ago that I had completely forgotten about! I am putting my kids on a loose change hunt as soon as they get home from school. —Susan

EARN SWAGBUCKS
As I mentioned above, Swagbucks is an online service that gives you credit for searching the web or for printing coupons. You simply search the web using the Swagbucks search engine to earn credits ("swagbucks") that you can trade in for gift cards to online retailers like Amazon or brick-and-mortar retailers like Starbucks. You can also earn credits by taking quizzes, watching videos, and printing coupons.
While you won't earn a fortune at Swagbucks, it doesn't hurt to get a little free money for something like surfing the web, which we all know you were going to do anyway … right?

CHECK OUT OTHER FREE MONEY SITES
There are a number of other sites like Recyclebank, InboxDollars, and Ebates that allow you to earn money while you shop, surf the web, take short surveys, watch videos, or give consumer opinions. Those I've mentioned seem to have better results than some others that can send you on endless "spam odysseys" all over the Internet.
Obviously, spending money to earn or save money is not recommended (seeing as you've committed to spending zero), but it doesn't hurt to sign up and see if you can generate some income without shopping!
Don't forget about returning (new) things that you bought, but didn't need, to the store. Usually you can only get a cash refund if you still have the receipt, but you may be able to get store credit if you return it without a receipt and provide your ID. —Trina
Today's assignment is to get creative and think up all those hidden bonuses. Make a comprehensive list to track all that free money you might miss out on or lose track of!
 *   *   *