We've all made a banking mistake or two (or twenty) before. At any given time we've got a million different things competing for our attention, which makes it pretty easy to forget to schedule an online payment or keep on top of bank and credit card statements, history and activity. Miss a payment and suddenly fees pile up or in comes a call from a collector—or even worse, your debit card is declined while in a busy line. (Been there. So embarrassing!!)
While online banking is super convenient, I still worry that theft or error could spiral out of control before anyone notices, despite all the notifications and fraud alerts. Before we know it, we could be arguing on the phone with the bank, chasing receipts for proof of purchases, disputing fees, and worrying about outstanding checks clearing before our account is reimbursed. Who needs THAT hassle?
Take heart! There are some cool apps, simple alert features, and convenient programs many banks offer to help us stay safe and protected, as well as save time dealing with all this banking "stuff." When you're banking in this digital age (and especially if you're on the lookout for a new bank), here's what to look for…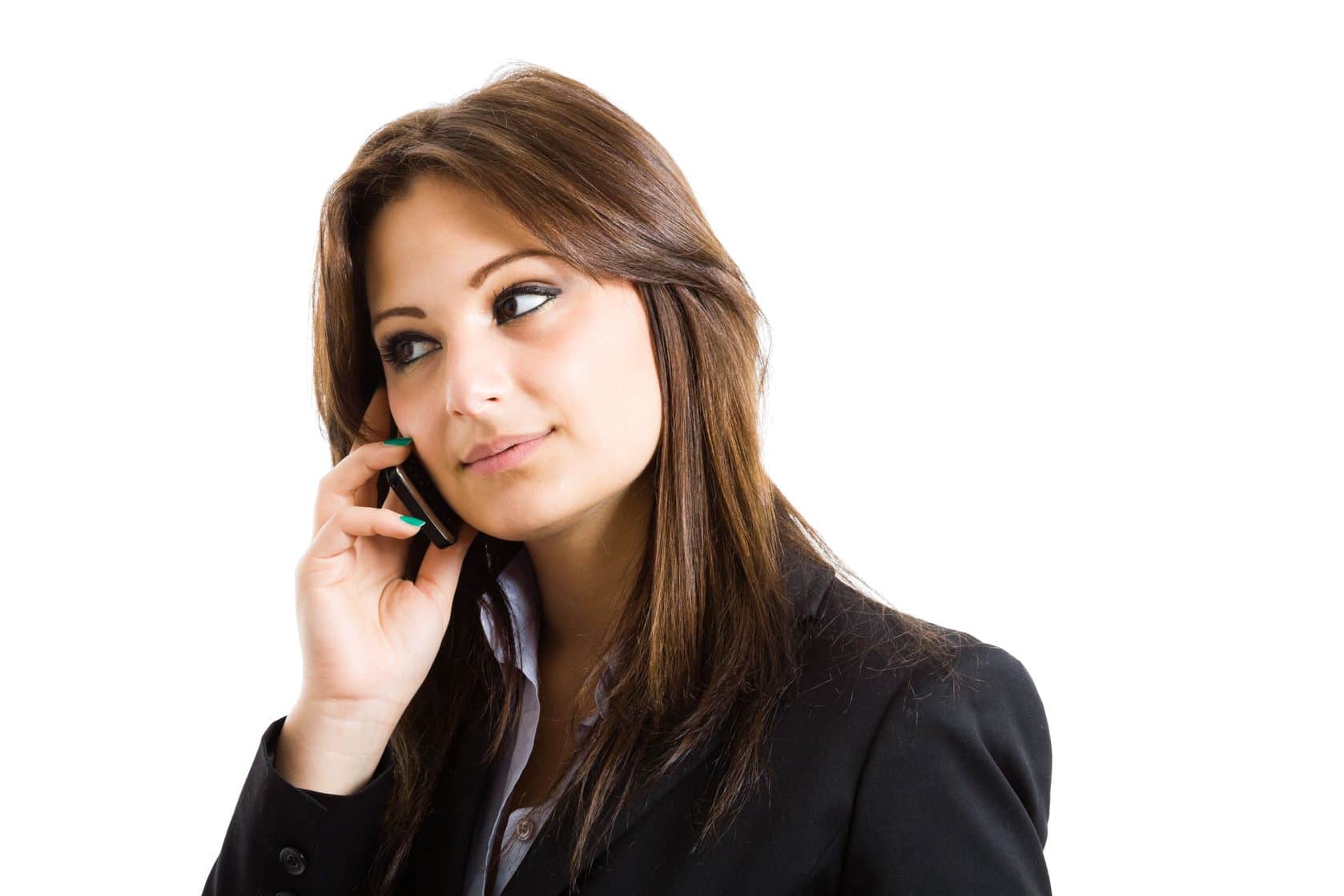 1. Beware of Phishing Emails & Calls
We've all heard the warnings, but it's worth repeating. Legitimate financial institutions will never contact a customer and request protected information via email or over the phone (like an account number, social security number, or ATM PIN). When your bank contacts you, insist they provide the proper information to prove who they are and be suspicious of anyone asking for a password, PIN or full account number.
Many scammers "phish" by sending out legit-looking emails, directing the victim to similarly-named websites and prompting them to log in with their bank information. Beware, if you follow the prompts and log in, these "camouflaged" sites can capture your username and password, allowing criminals to steal money and sensitive personal information. Scary, right?!
Whenever you receive an email like this, call your bank right away and report it. If you call the branch you're familiar with, they can help you navigate through any scams and information theft.
These days experts recommend that you NEVER answer a call you don't recognize, but in the event you do receive a questionable call, never answer in the affirmative. Instead, immediately ask for the caller's full name as well as what branch or location they're calling from, and let them know you'll call back to confirm. Then, call your bank with the information to check legitimacy and verify. Scammers are getting smarter and smarter these days, but they don't hold up to questioning, so go with your gut! If it doesn't feel right, hang up without responding!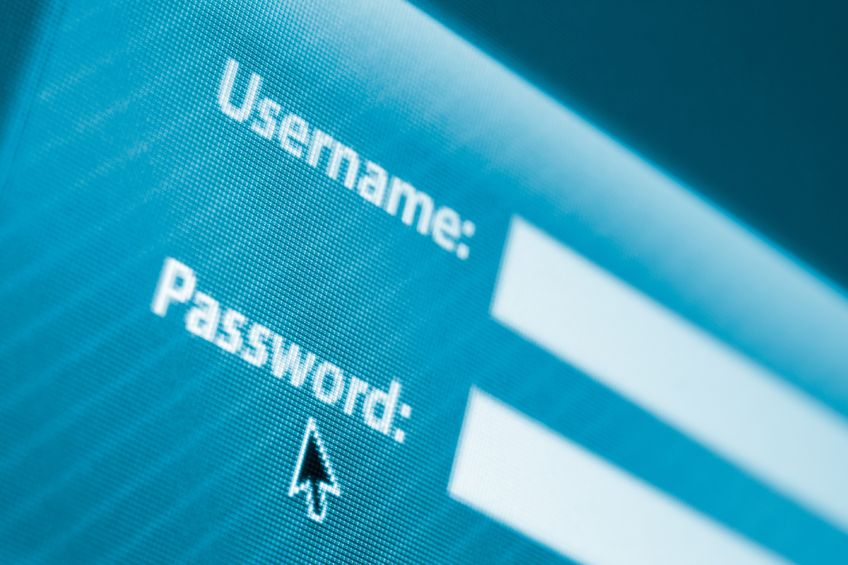 2. Ensure You're Offered Protected Access
Many banks offer "two-step authentication," a great security feature. This means that any time someone logs in to a bank account from a new device, that user must provide a password PLUS a unique piece of code. The bank may text or email the code to a trusted account or device (such as a cellphone) or they may give the user a "fob" that generates a unique code that changes every few minutes. When logging in to an account, the user has to enter the regular password PLUS the code from the text, email or fob.
Carrying around (and keeping track of) a fob might seem like one more thing to lose, but many of these devices are keychain ready or can hook right on to your purse or be stored somewhere safe in your house.
In case your bank doesn't offer two-step authentication, be sure to use a very strong password. Most strong passwords contain upper and lowercase letters as well as numbers and symbols, and should be changed every three months or so. (So if your password has been the name of that first pet for years, or worse "password123," it's probably time to change it up!)
Managing passwords can be kind of a pain, especially for those of us who do a lot of work and activity online. Consider using an app like LastPass, Dashlane or KeePass to conveniently store passwords. Many of these password managers are highly secure (offering two-step authentication of their own), which means we don't have to remember the nuances of 27 different passwords.
It's also important to always use a trusted internet connection to access information. You don't need to have your own personal server or encryption software to access your bank account, but only log on from a trusted device. Accessing bank account information from a public computer (such as at the library) isn't so safe.
If you must access your account away from home and trusted devices, always be sure to log out completely when done. It's good practice to log out from your home computer as well, rather than simply closing your browser window. Change your browser settings to private on both your computer and smartphone to add another layer of protection.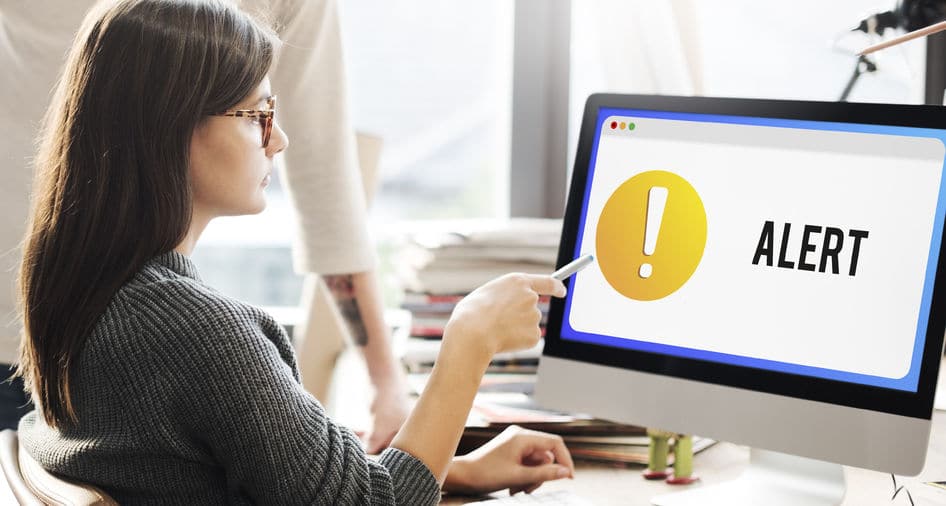 3. Set Up Automatic Alerts, Payments, Reminders & Syncs
When convenience is available, we should take advantage! If your bank offers automatic notifications, you may want to set them up to alert you when certain activities occur. For example, you could set up an alert to notify you when someone withdraws over a certain amount, when there's heightened activity on your account, or when a very large and/or international purchase is made. These notifications can help you keep an eye on your money and catch fraud early on, before it's too late.
In the event, you become a victim of fraud, don't despair! This happens to many of us and it's pretty common these days. But still, it can be really scary. Due to increased identity theft and fraud, banks are very aware of changes in your banking behavior and they aim to always protect you as a customer. You can report any fraudulent activity (like charges or withdrawals you didn't make) to your bank, and they will investigate and take care of it, especially if you report it quickly. (Federal law protects personal accounts from fraudulent activity for 60 days.)
Lessen the load by setting up automatic withdrawals, regular transfers to your savings accounts, and online automatic bill pay whenever you can. Nowadays, many (if not most) banks also offer the ability to make deposits right from a smartphone by simply taking a picture of the front and back of a check and sending it in via their website or through an app. Always keep your mobile-deposit checks for 30-60 days, just in case there are any discrepancies.
Apps like Venmo, Pay with Amazon, and Square Cash allow users to make payments and transfer money right to other people's accounts (like the babysitter or the dog-walker). While these services often include some fees, the convenience is really nice. If you're going to run into ATM fees anyway or if you have a hard time organizing cash, these apps can actually save you money.
Another key is to set up regular reminders. Whether you use a digital calendar (like Google Calendar) or a physical planner (like my Living Well Planner), make it a priority to set up alerts and block out time to regularly review your bank accounts (monthly, at minimum). Compare and contrast your statements and activity to your budget, so you don't miss anything or accidentally overspend.
Whether you use QuickBooks or another accounting software, you can conveniently sync it to your bank account to update in real time. (So helpful!) Even if you aren't super-techie, most programs offer online tutorials to help walk you through the process. You can even consult with a customer service representative at your bank. They can usually help you set it all up, too.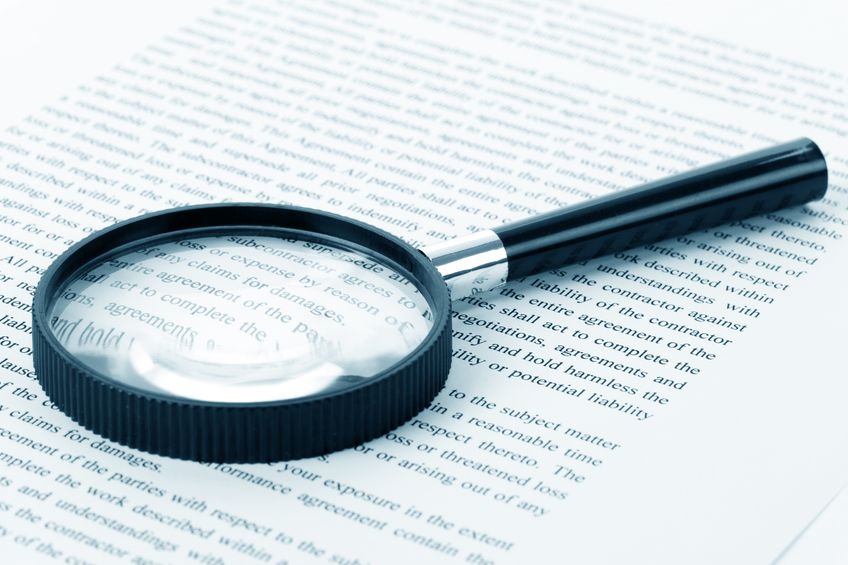 4. Always Read the Fine Print
When signing up for an online account, whether it's checking, savings, or a credit card, always check out the terms and fees, and read through all that (headache-inducing) fine print. I know, I know—trust me, no one likes doing it!
Unfortunately, banks expect customers to skip the fine print, so some financial institutions take advantage by including provisions that allow them to charge crazy-high fees or require complicated qualifiers to actually access their services or those great interest rates they advertised. It might seem like you qualified for a great deal, but then you learn it's only available if you carry a high minimum balance, plus your interest earnings and savings are negated by inflated annual fees. (Be sure to know what credit card tricks to avoid, too.)
Online banks can provide access to checking, savings, and credit accounts with fewer fees, as well as offer appealing products like CDs and mutual funds, plus convenient services like online bill pay. But be sure to read through everything to be safe. Banks should always allow access to basic services (like viewing electronic bank statements or withdrawing cash from ATMs) without paying fees.
Check that any online bank is FDIC insured and by what institution. Some online banks (like SmartyPig) have snappy names online, but they're overseen by larger, reputable financial institutions and insured through them, so they're safe. Don't ever give money to an institution that's not clearly insured.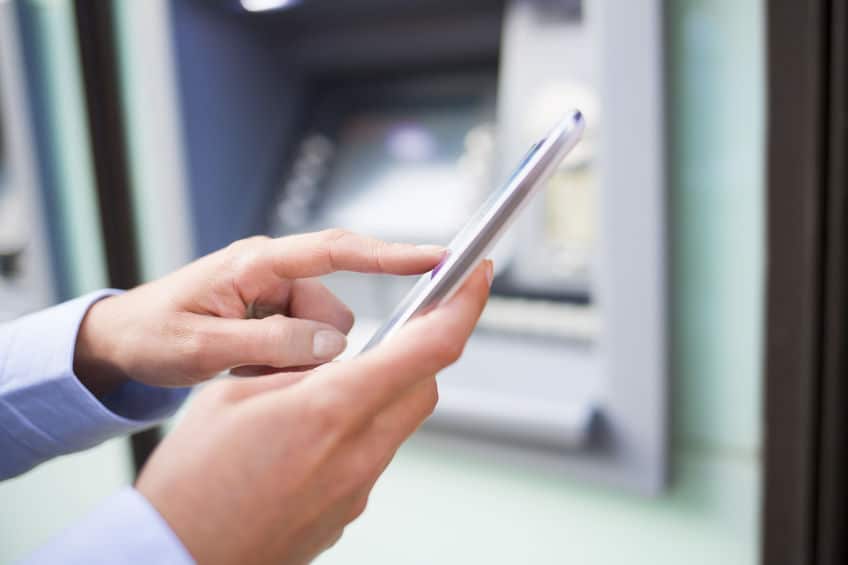 5. Check for Rates, Perks & Apps
If you've opted for an online bank rather than a brick and mortar bank, you're in good company. More and more people are opting for online services, especially when it comes to services like lines of credit, CDs, and special savings accounts such as college savings (529).
Going with an online institution can save you from lots of rates and fees, but be sure to do some comparative "shopping" before you commit. Money-Rates.com offers a comparative list of the various rates and services offered by online institutions, so you can compare and contrast quickly in one place.
You may also want to compare different perks (like miles, bonuses and cash back) offered by credit companies and financial institutions. NerdWallet keeps a running list of the best credit card offers so customers can sort by perks and rewards, credit score requirements, and other factors.
No matter what, find what works for you and use what helps you most. When it comes to digital banking, there are many tools available, and, depending on your comfort level, some can be great time and money savers. We can use these security tips and digitized tools to our advantage to help us manage money and stay on top of our finances, even when we're crazy busy!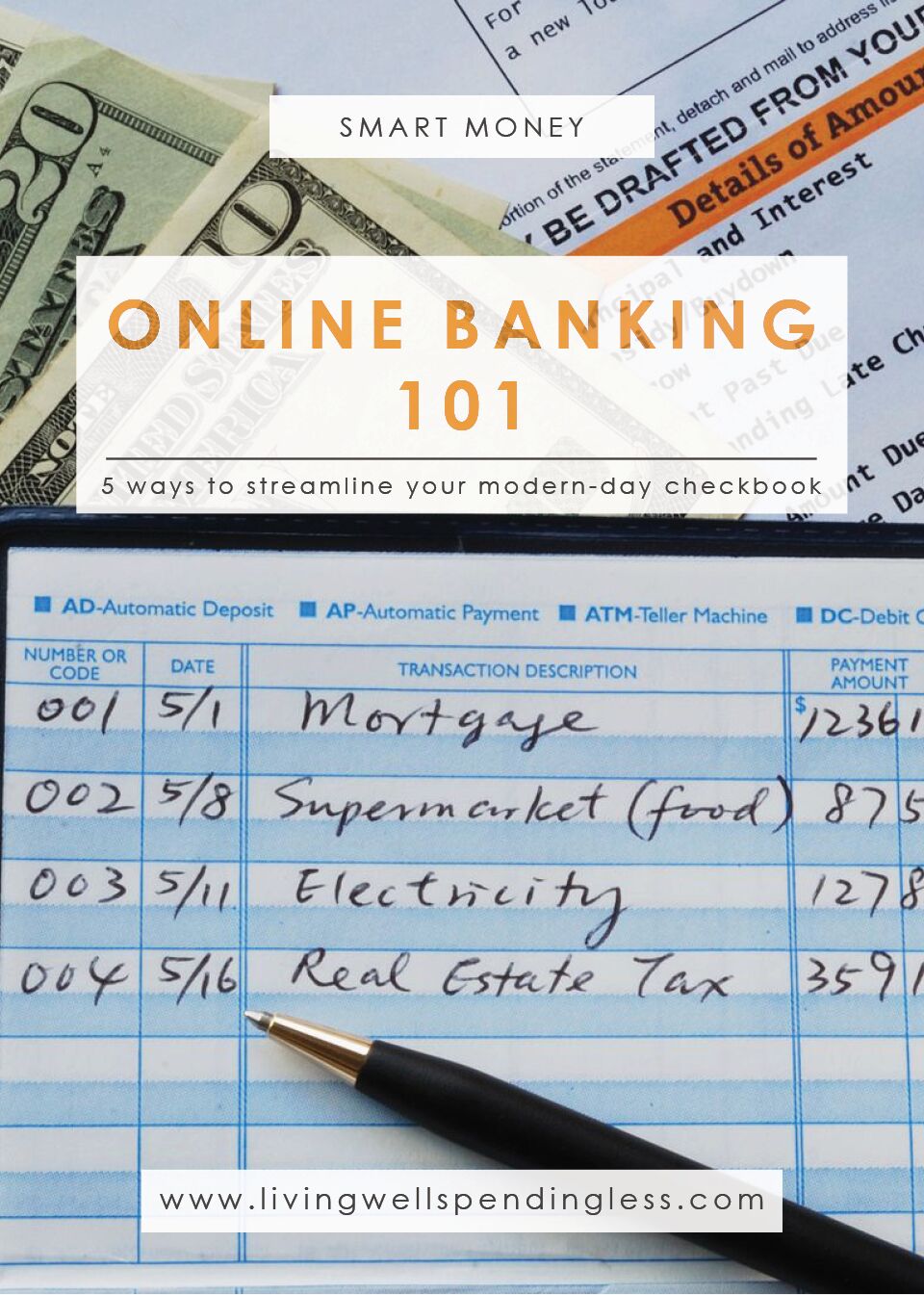 TAKE BACK CONTROL OF YOUR HOME LIFE
---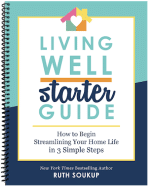 Ever feel like you just can't keep up? Our Living Well Starter Guide will show you how to start streamlining your life in just 3 simple steps. It's a game changer--get it free for a limited time!
If you love this resource, be sure to check out our digital library of helpful tools and resources for cleaning faster, taking control of your budget, organizing your schedule, and getting food on the table easier than ever before.