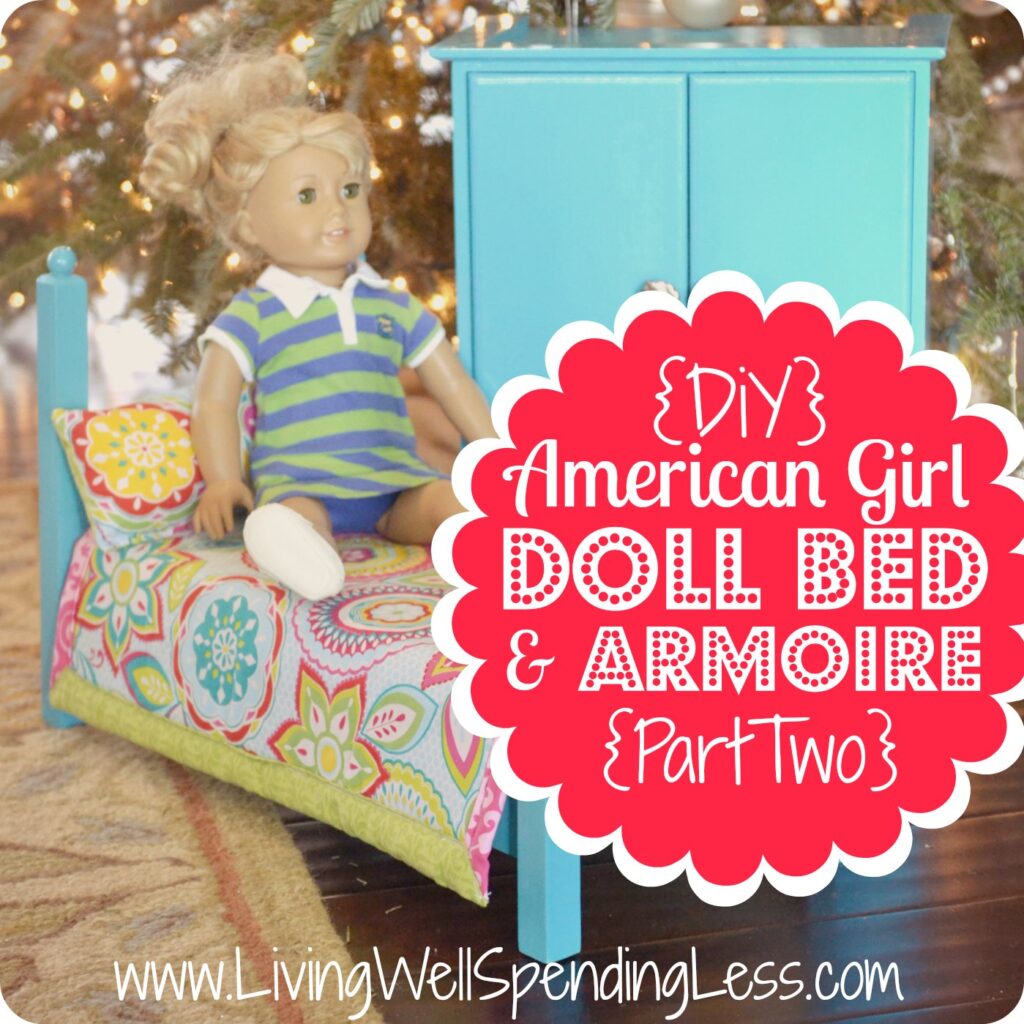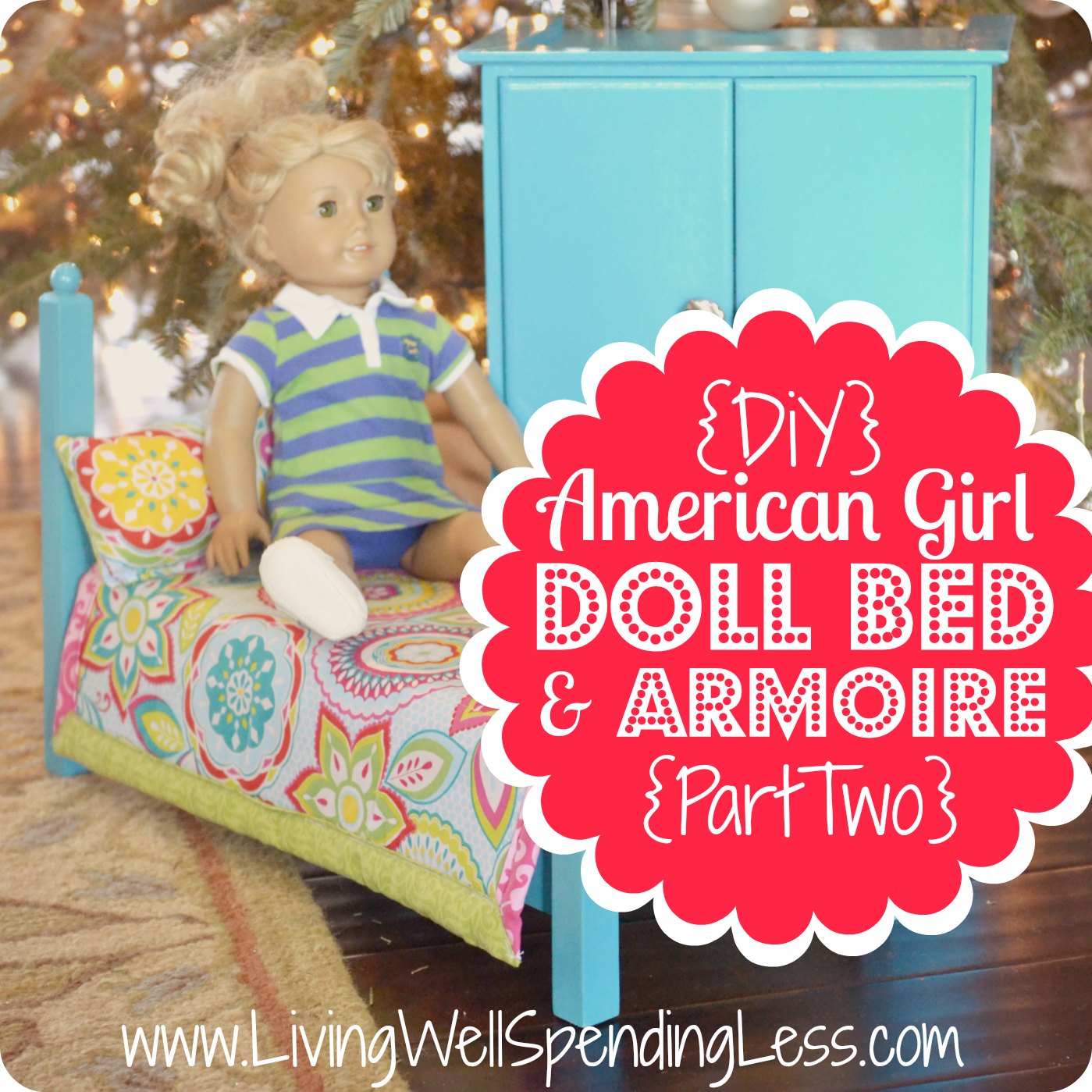 I've been avoiding this post for weeks now, partially because it was Christmas and things got crazy, but mostly because this "DIY tutorial" is going to be SO LAME that I'm afraid you'll all start throwing things at me through the computer screen.
It's not that it turned out poorly; the end result turned was just fine. Better than fine, actually. It is frankly darling and Princess is thrilled. It was really just my documentation of the process that wasn't good. I had a complete and utter blogger fail. I really should never have set myself up for a 2 part American Girl Doll Bed project. Oh, the pressure!
My first mistake was leaving my camera at dance class on the day we decided to start painting. I did try to take pictures with my old camera, but since that is the camera that I gave to Princess to play with, the second she spotted it on the counter she wanted to play with it and I had to quick delete all the evidence.
A few days later I got a few pictures of the first sanding and crack-filling process, but then Husband decided it would be better to take all the pieces over to our little (currently unrented) rental house and work on it there rather than have to haul everything back up to the attic every night.
READY FOR A STRESS FREE HOLIDAY SEASON?
---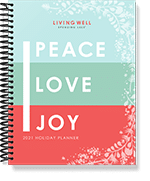 Our LWSL Holiday Planner is BACK and better than ever for 2021! Set family goals, plan your menus, keep track of your gift list, manage your budget & so much more! Best of all, it's completely FREE.
Frankly, he should just write this post because he did all the work.
Would you guys give me a pass if I just said "hand over the boxes to your husband so that he can paint and sand and paint until the project is all done." In our house sanding and painting and crack-filling is a boy job.
No? Well alrighty then.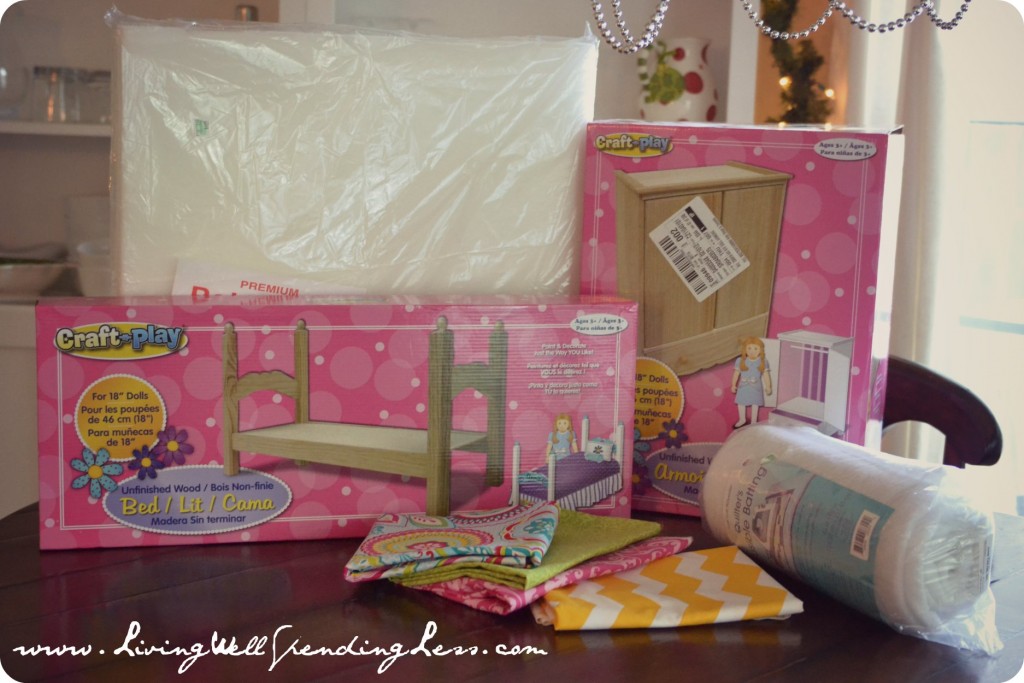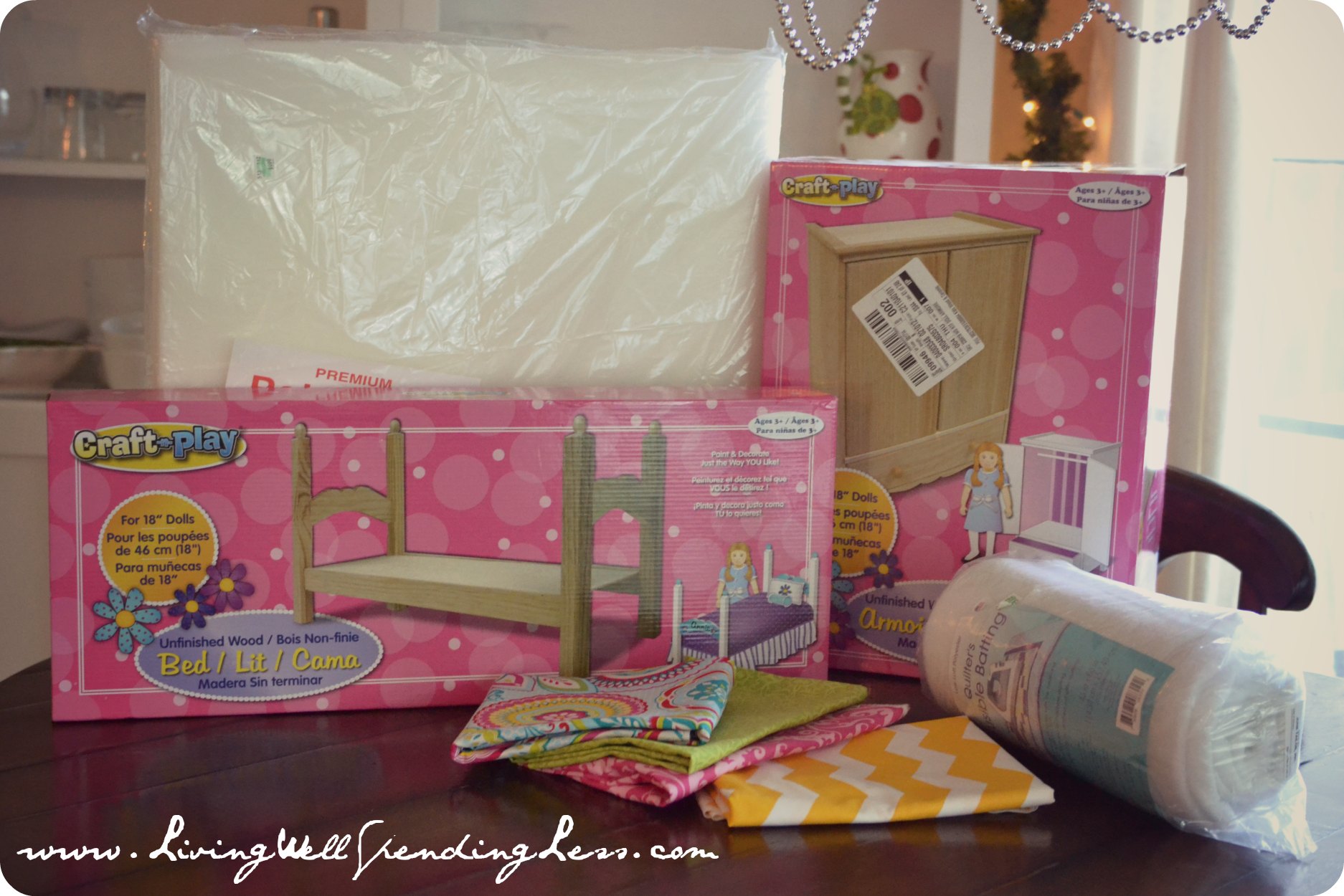 Sadly we discovered too late that these little doll craft kits we bought at Michael's are made from extremely cheap, poor quality wood. If we were to do this project again we would've spent a little more money and purchased something handmade from Etsy, such as this armoire or this cute bed. We have serious doubts that the armoire will even make it to next Christmas–the wood was already cracking in several places and the hinges are very flimsy. The bed is better but still not the best quality.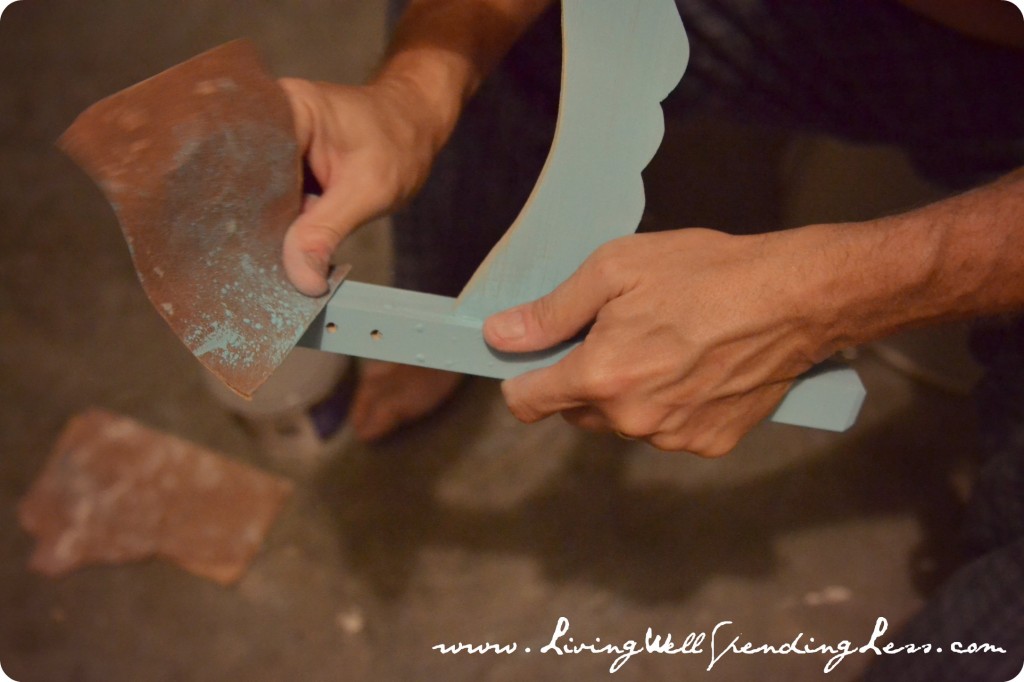 That said, to finish them off Husband started by lightly sanding all the pieces with fine sandpaper and filling in the cracks with wood filler as necessary. He then taped off the inside of the armoire and did a thin coat of spray paint on all the pieces. He let it dry for 24 hours before sanding, filling, painting, and drying again.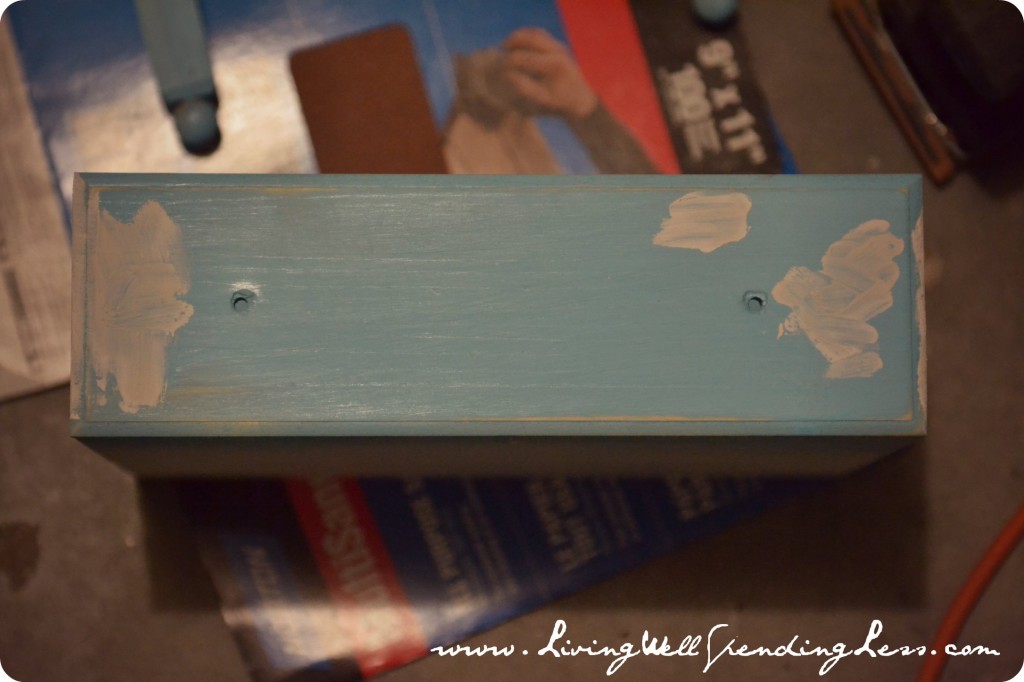 He repeated this process once more, for a total of three coats of paint. Then he carefully drilled holes and added silver knobs to the drawers and doors. He left the inside unfinished.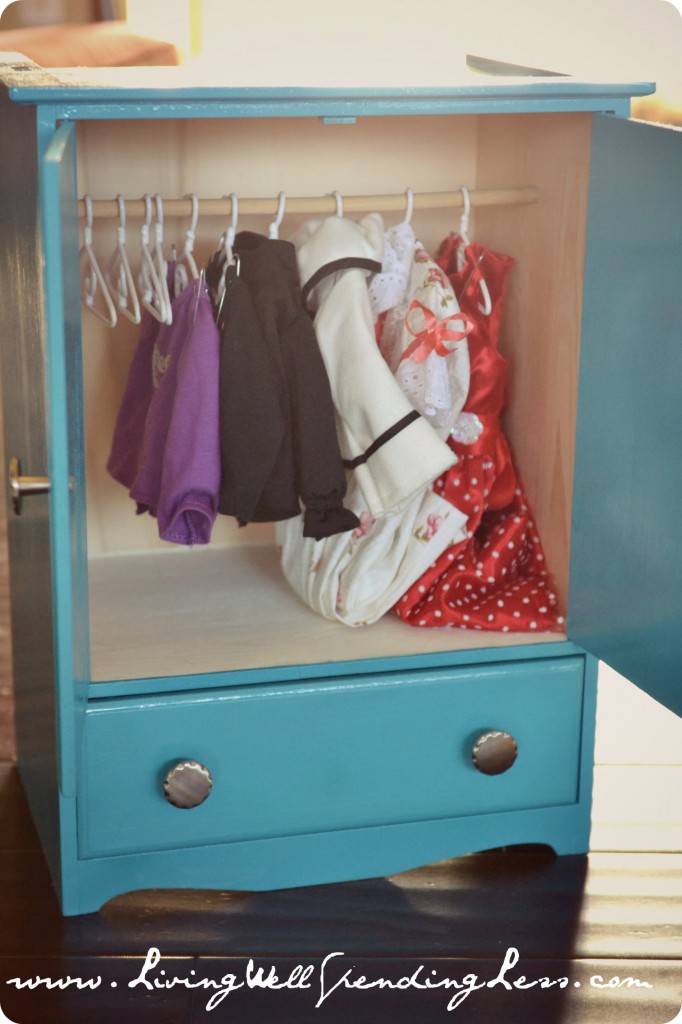 I found the white wire hangers at AC Moore, but they are unfortunately just a little too small to hold the clothes well. We found that paper clips work well to secure the garments in place. Husband shaped a couple of slightly larger hangers out of an old wire hanger, but since we only had one wire hanger he could only make 2. It's a work in progress.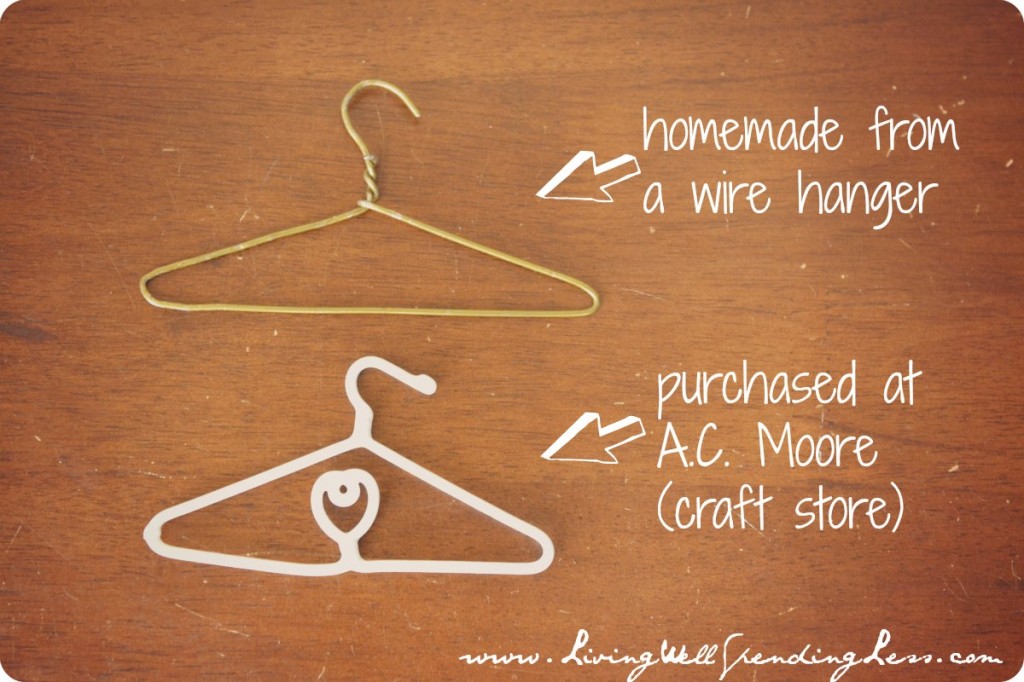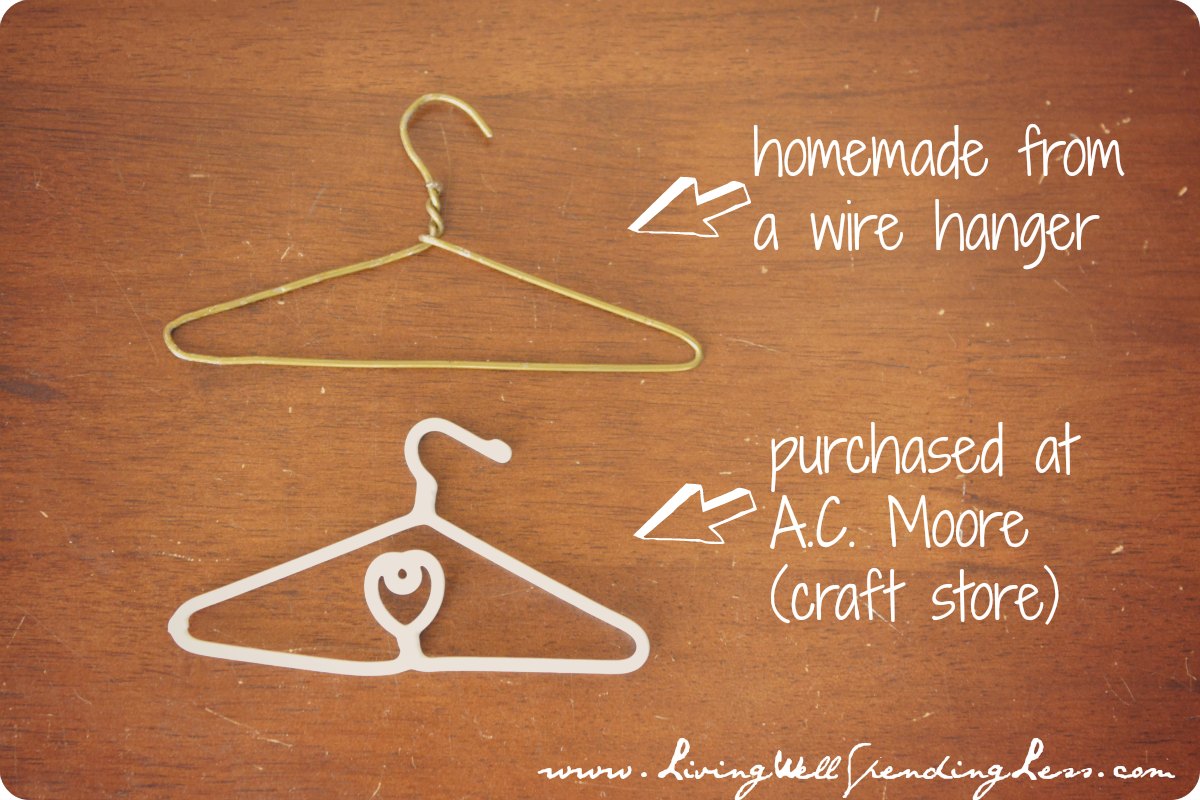 Luckily Princess doesn't seem to mind. She loves it and has played with it every day since Christmas.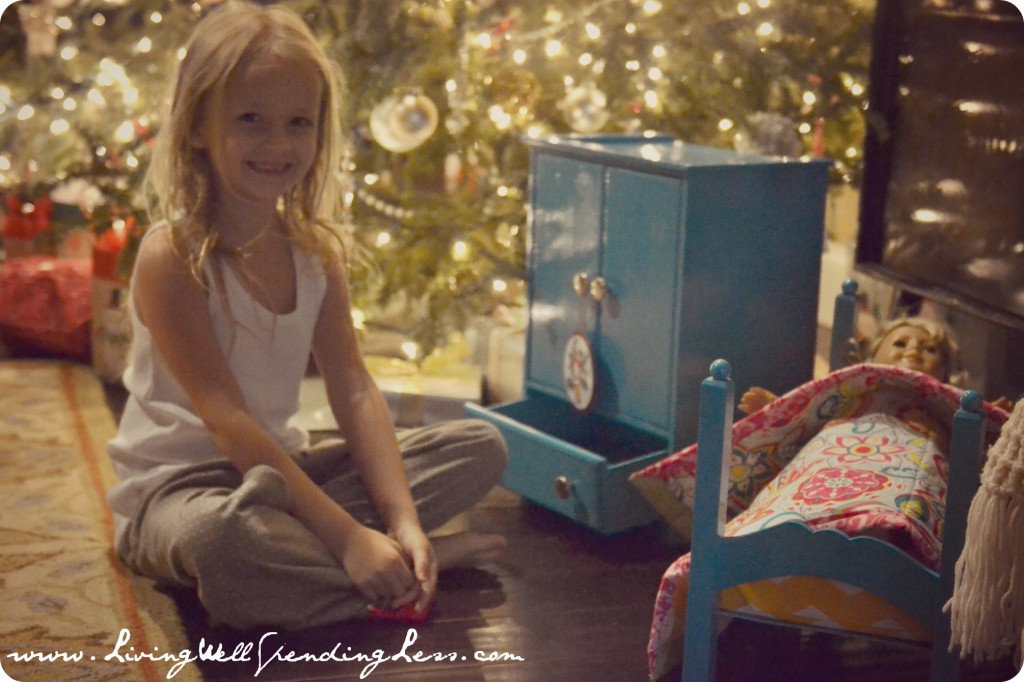 (The instructions for the bedding can be found in Part One.)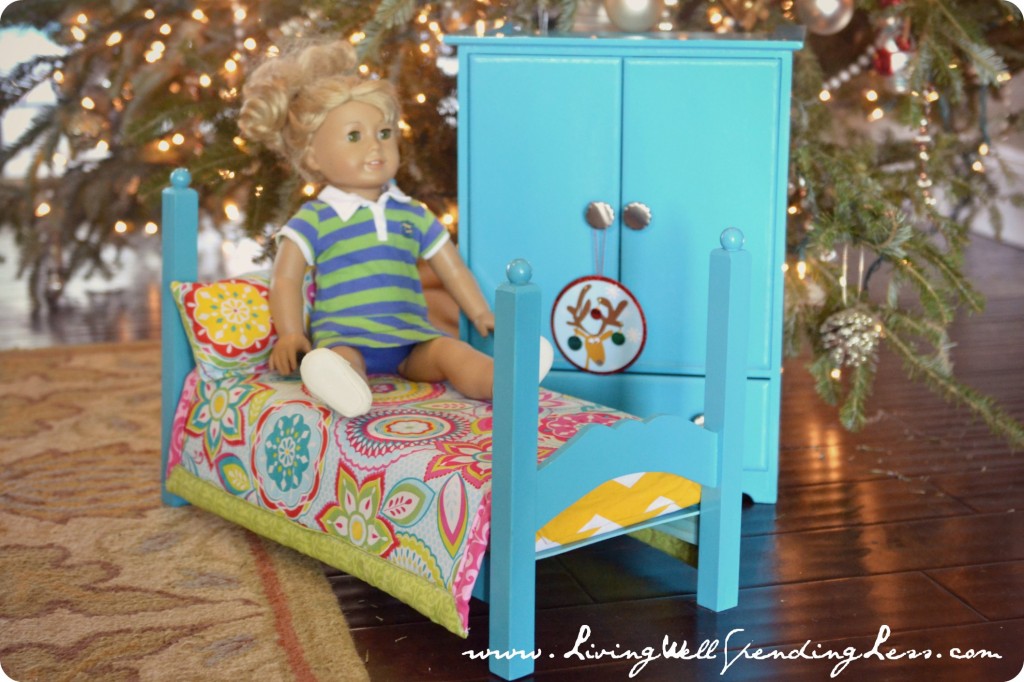 * * *
If you have girls, have they joined the American Girl doll craze? How do you feel about it?
TAKE BACK CONTROL OF YOUR HOME LIFE
---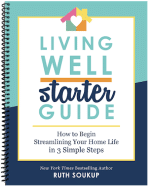 Ever feel like you just can't keep up? Our Living Well Starter Guide will show you how to start streamlining your life in just 3 simple steps. It's a game changer--get it free for a limited time!
If you love this resource, be sure to check out our digital library of helpful tools and resources for cleaning faster, taking control of your budget, organizing your schedule, and getting food on the table easier than ever before.