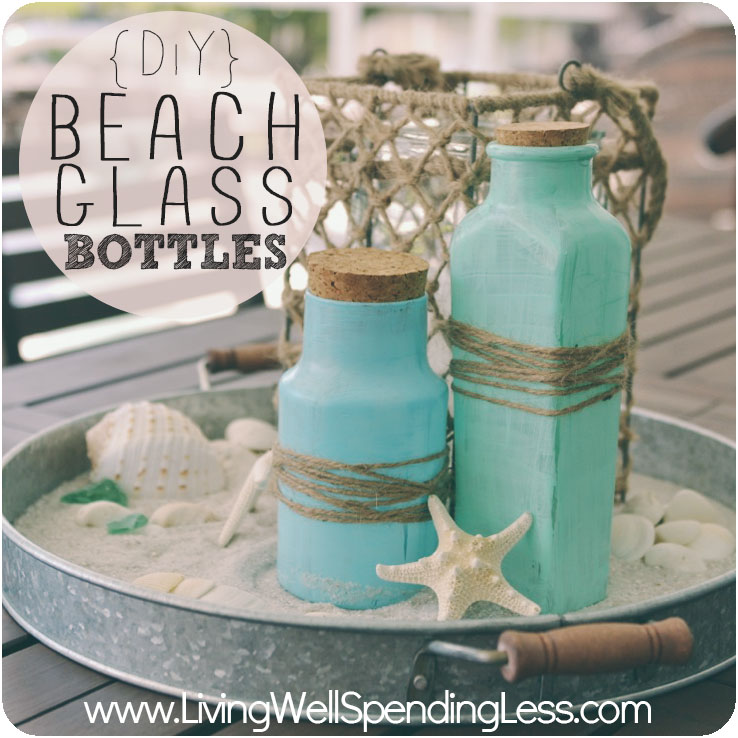 When it came to our beachy mermaid party, I really wanted to include some decorative beach as part of our table centerpiece, but I just couldn't bring myself to pay the prices I was seeing on Etsy or even our local TJ Maxx store.
When I stumbled upon 4 beautiful decorative corked bottles for only $0.50 each at thrift store, I could hardly believe my luck–they were exactly what I was looking for! I decided to keep the two larger ones clear and fill them with sand, seashells, & beach glass to accent our beachy upcycled pallet art project, while the girls helped me transform the smaller ones into "beach" glass. If you really want the "corked" bottles, I found lots of inexpensive options on Amazon!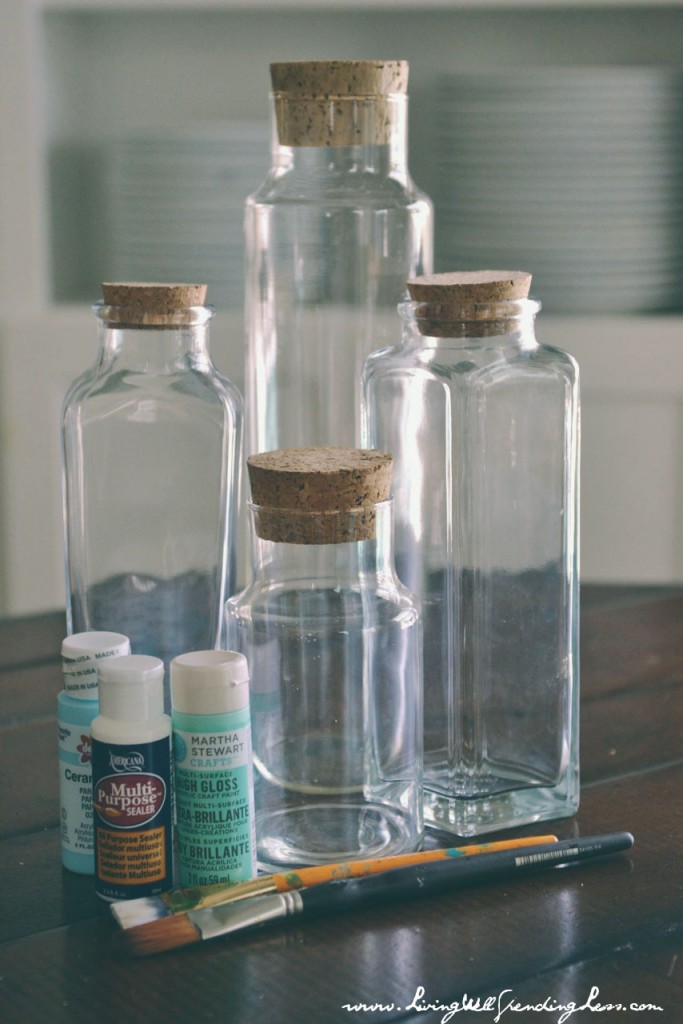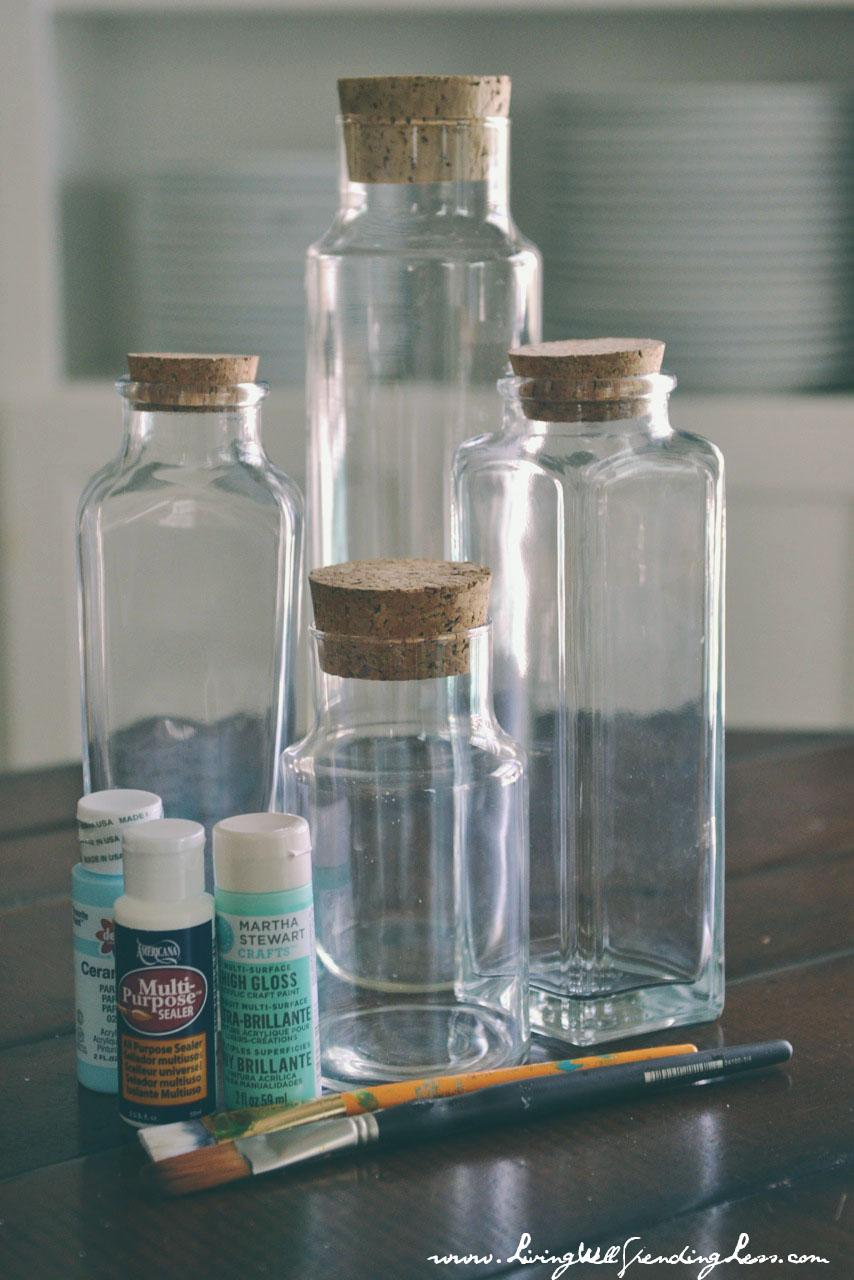 Here is what you need:
glass bottles aqua or light blue acrylic paint sealer paint brush sandpaper jute twine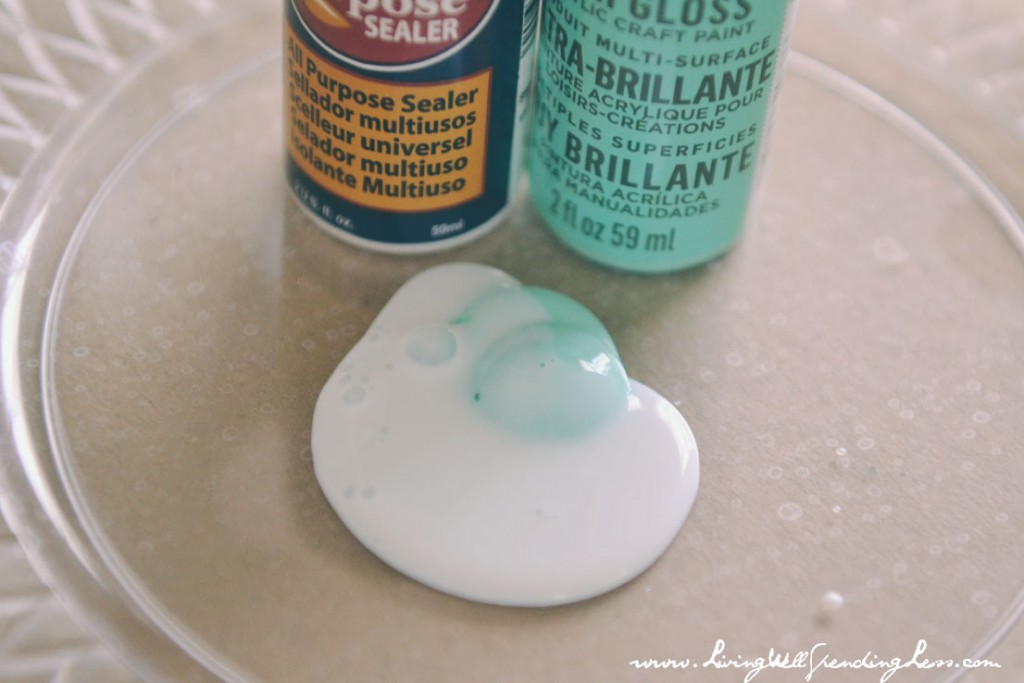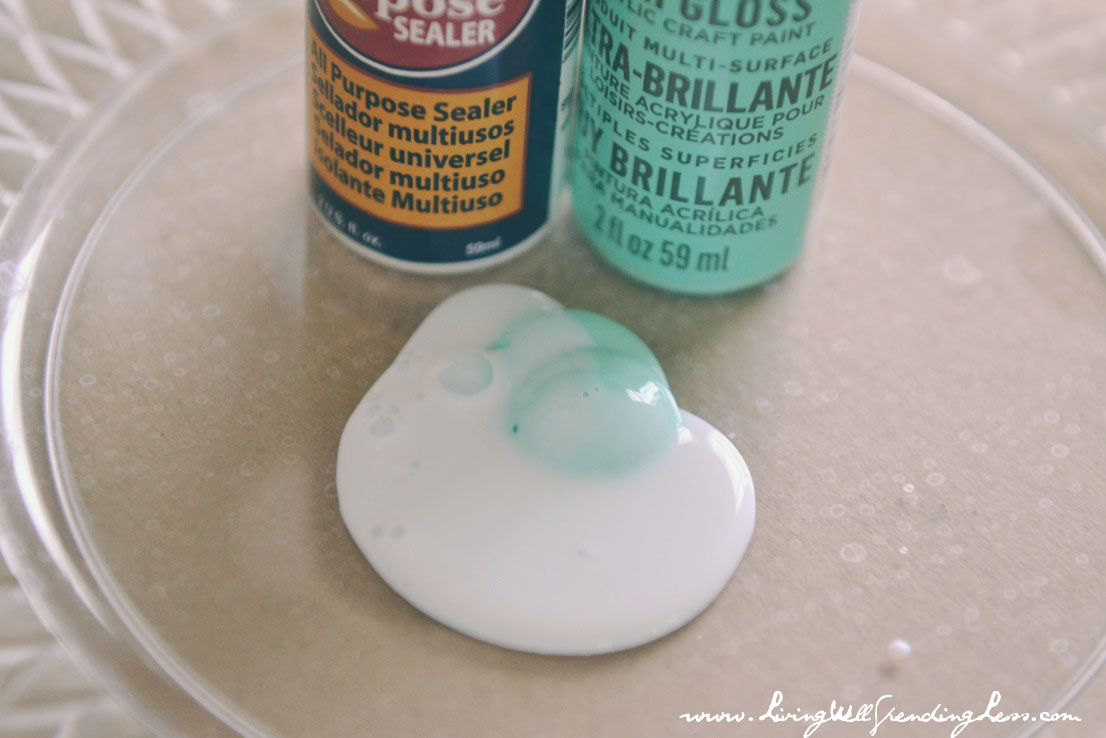 Step 1: Blend together your sealer and paint. We used about 75/25, but if you want your bottles to come out more translucent, use even more sealer than paint. (About 90/10)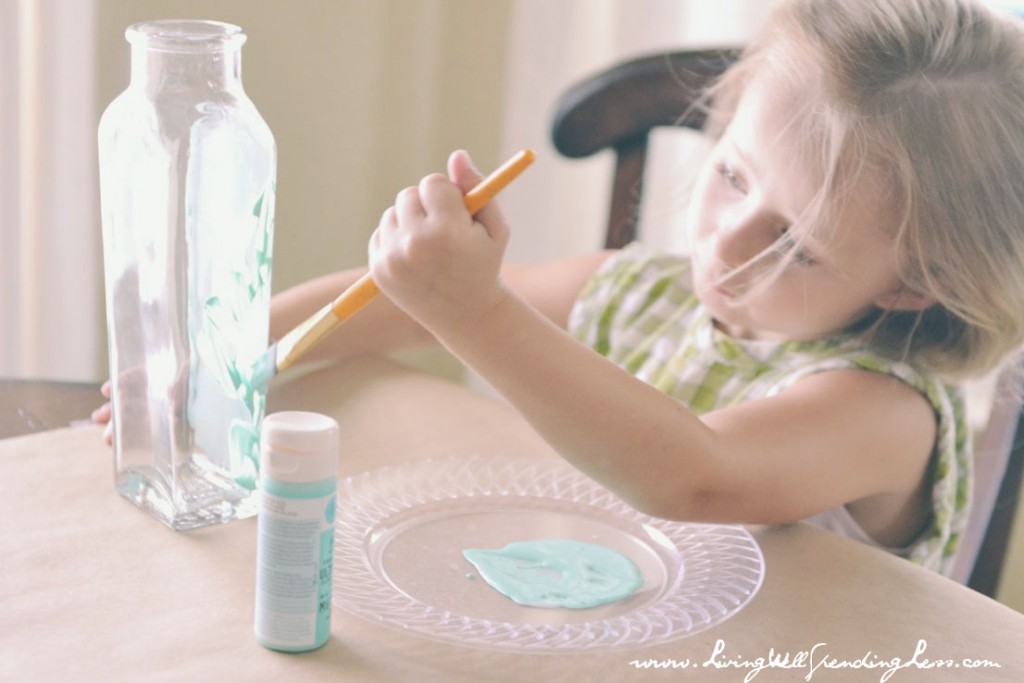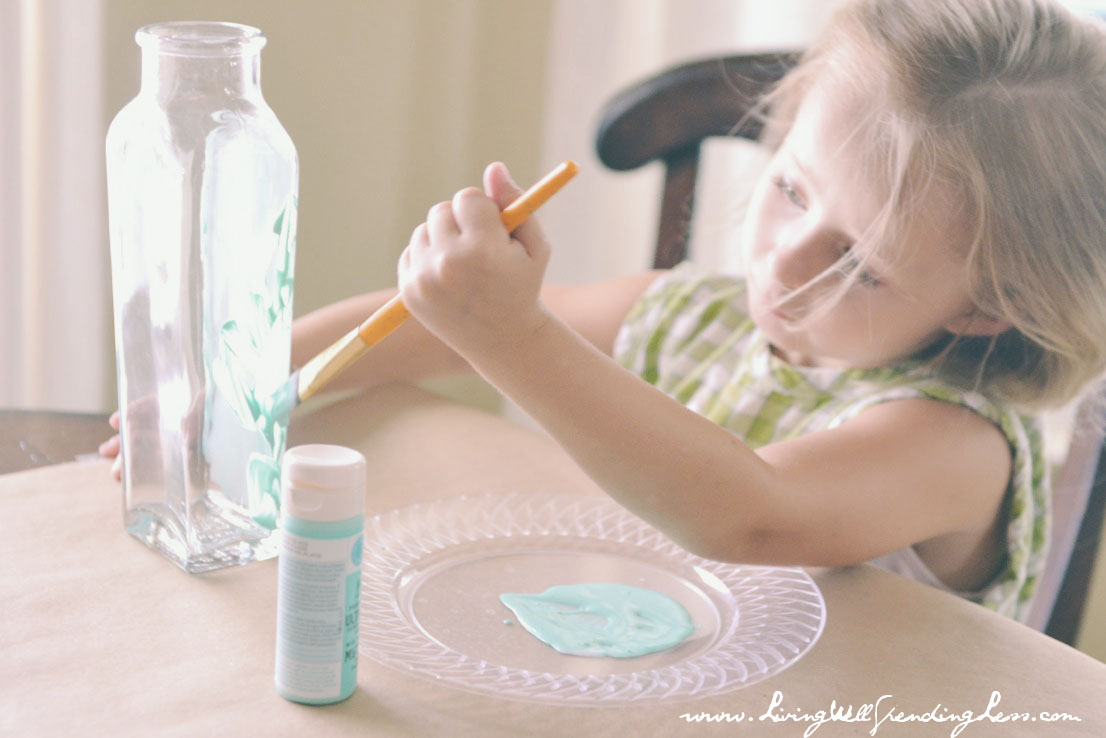 Step 2:  Lightly brush your bottle with one thin coat of paint, taking care to get all your brush strokes in the same direction and avoiding drips. If your kids are helping, this may or may not be possible! Let dry.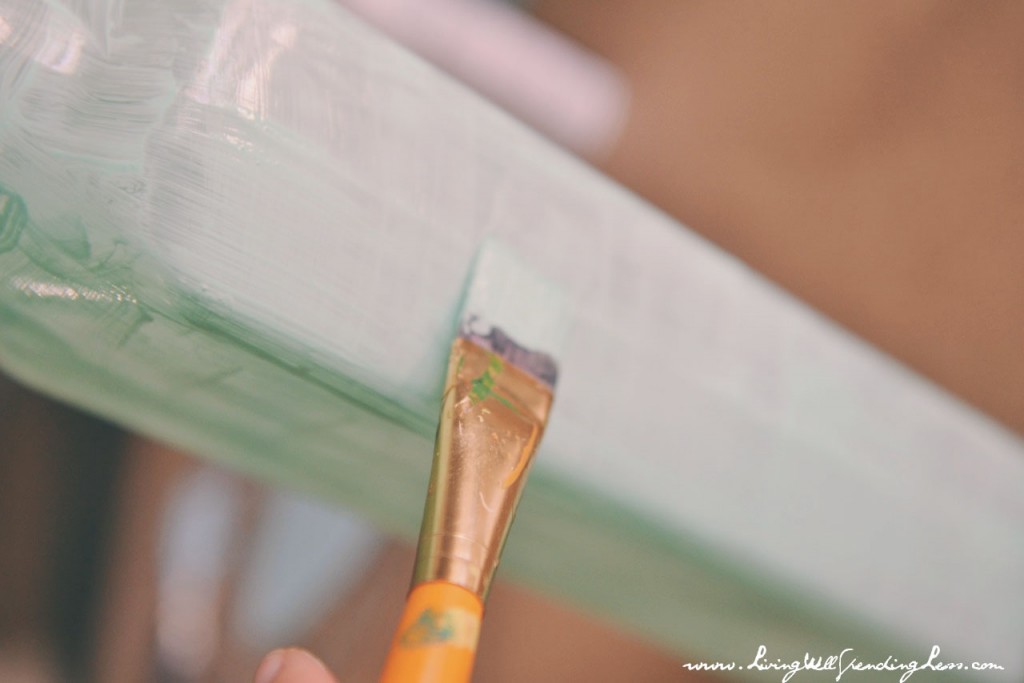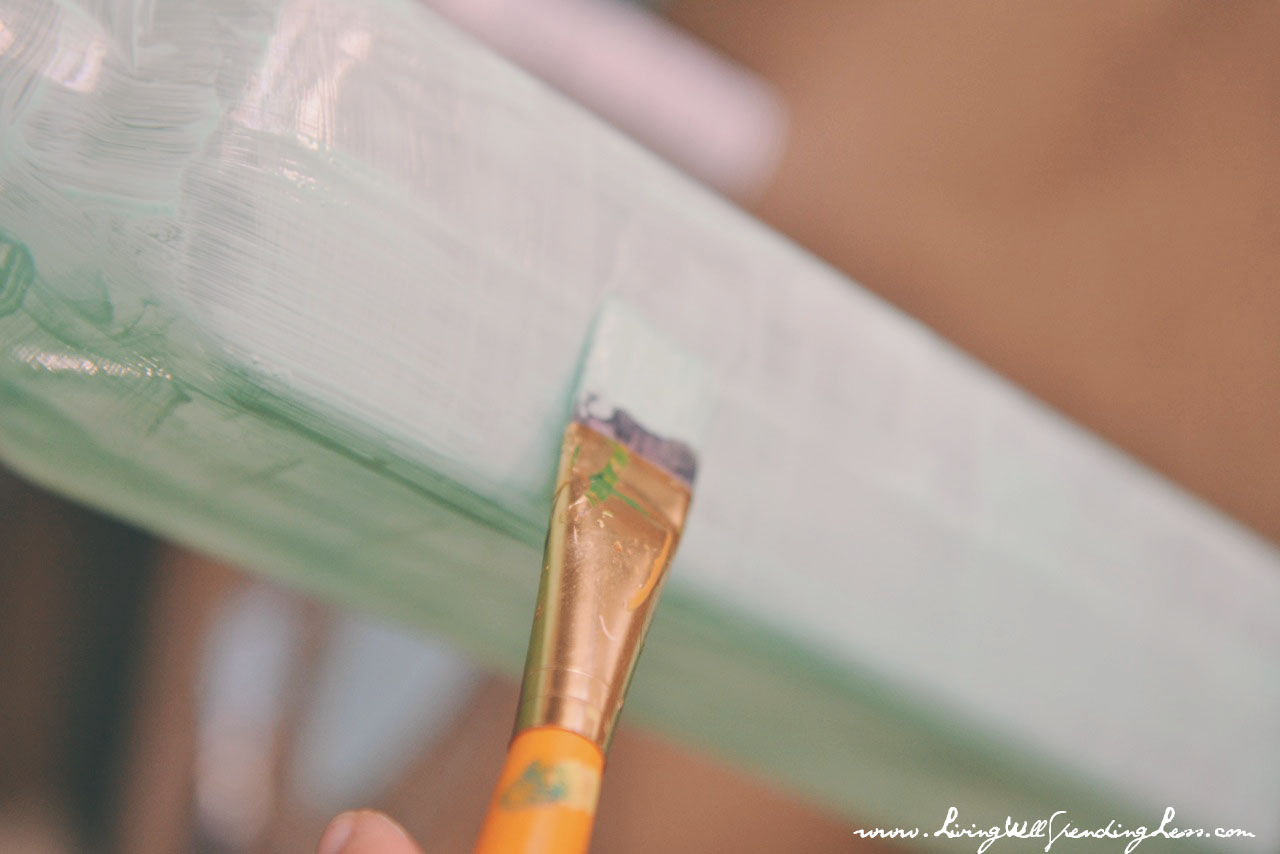 Step 3:  Brush bottle with a 2nd thin coat of paint, brushing the strokes perpendicular to the first coat's brush strokes. Let dry. If necessary, add a third coat of paint. Let dry 24 hours.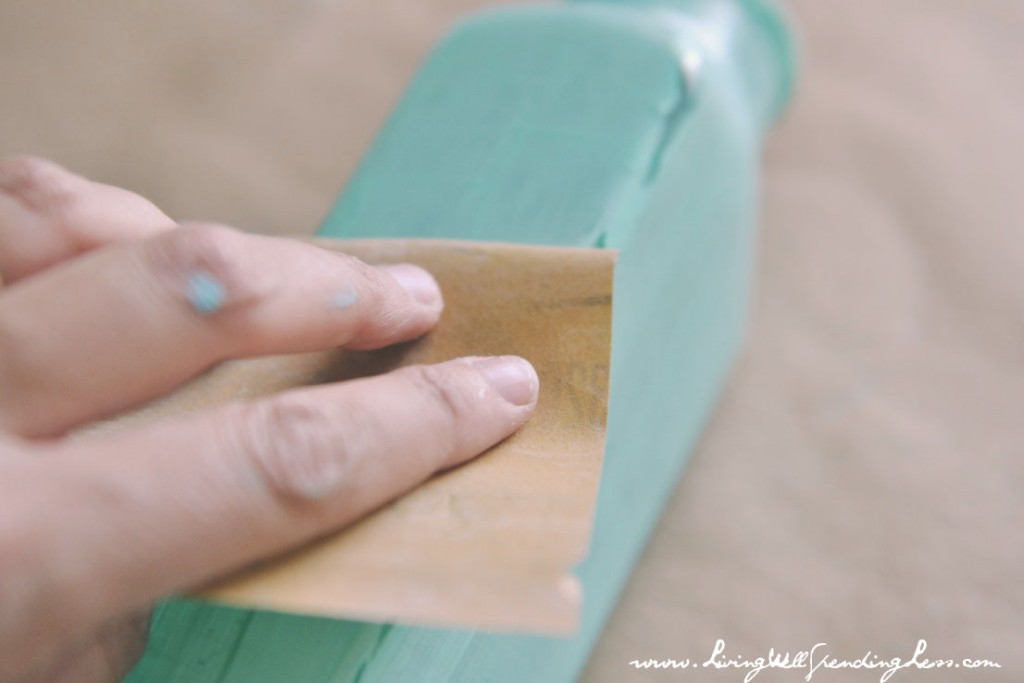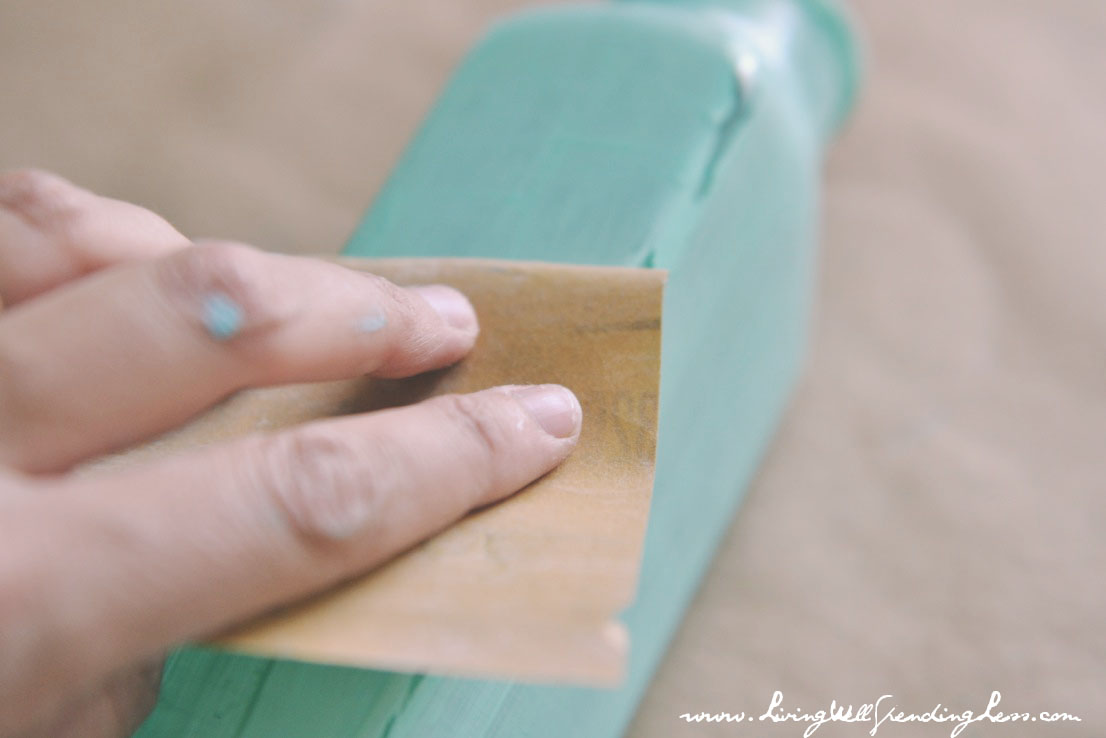 Step 4: Lightly sand bottle to give it a more "weathered" appearance, carefully sanding off the paint on the corners to let the clear glass show throw.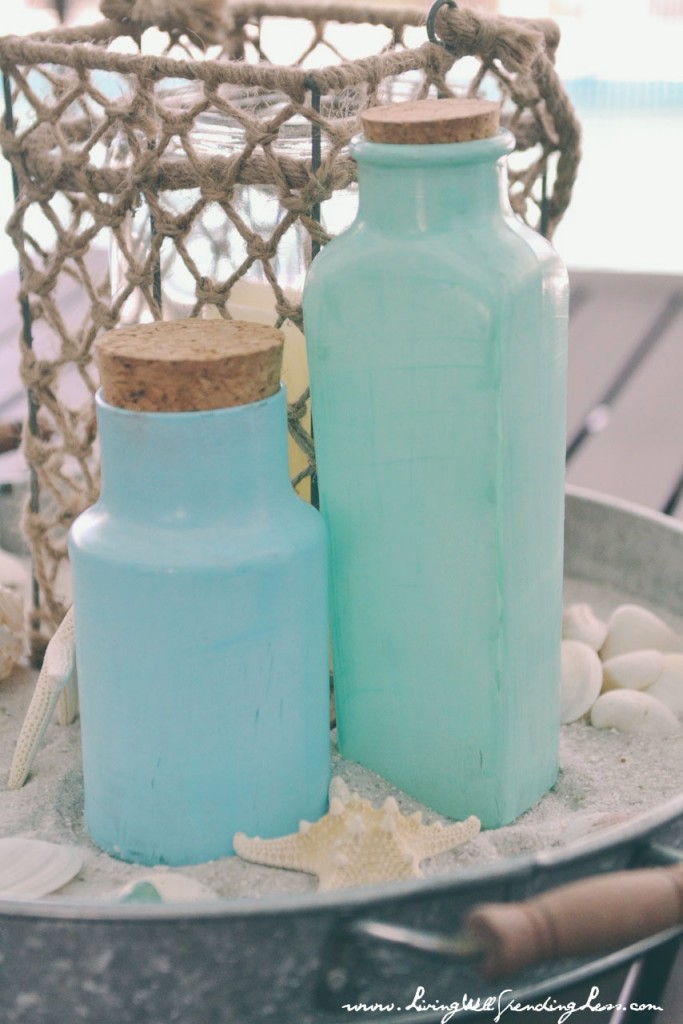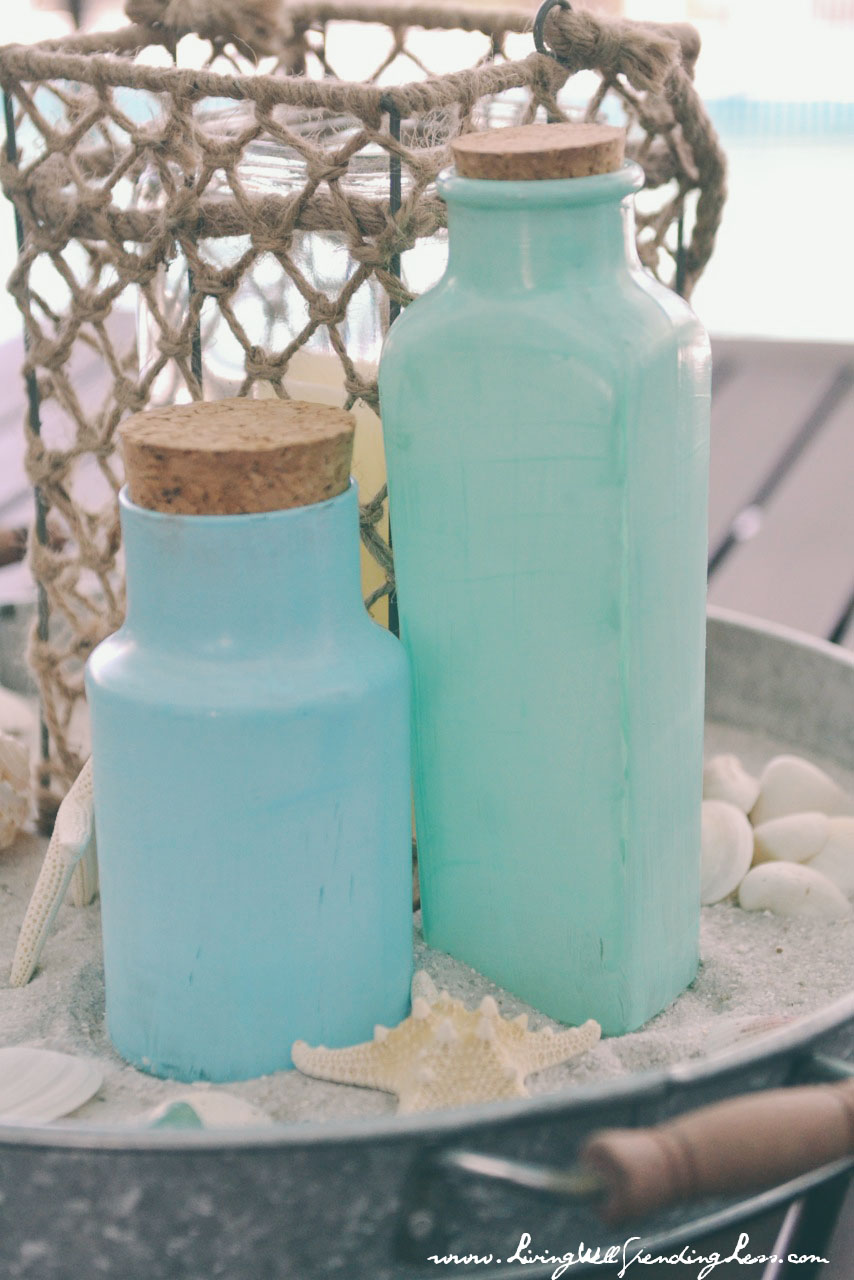 Step 5: Use as is, or, of you feel like it needs a little something more, wrap jute twine around bottle and tie in place.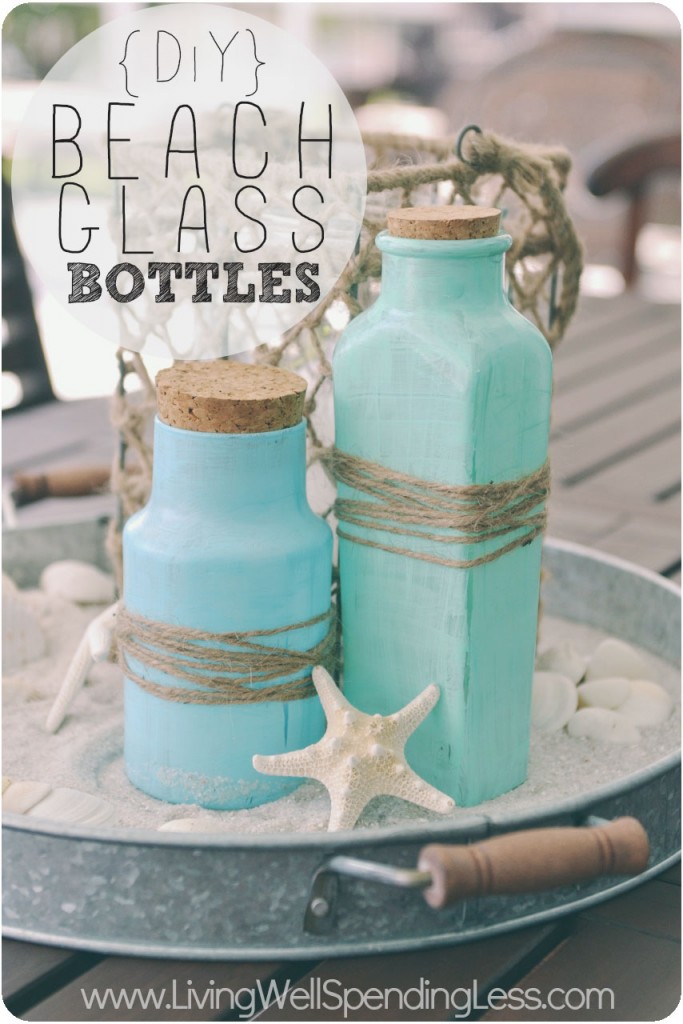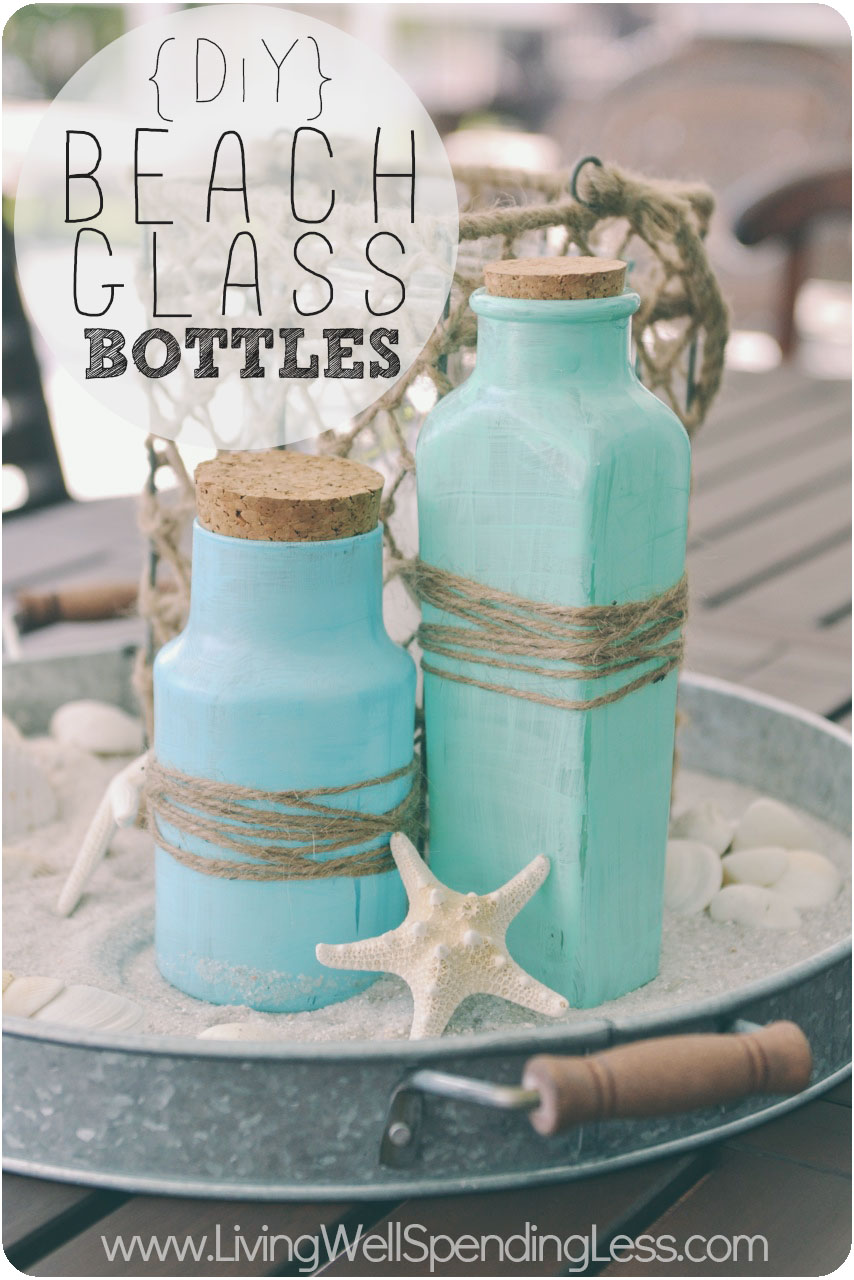 I couldn't have been happier with how the bottles–and the whole centerpiece– turned out. It has been the perfect "beachy" accent for our table all summer long!
*   *   *
Have you ever made beach glass? What technique did you use?