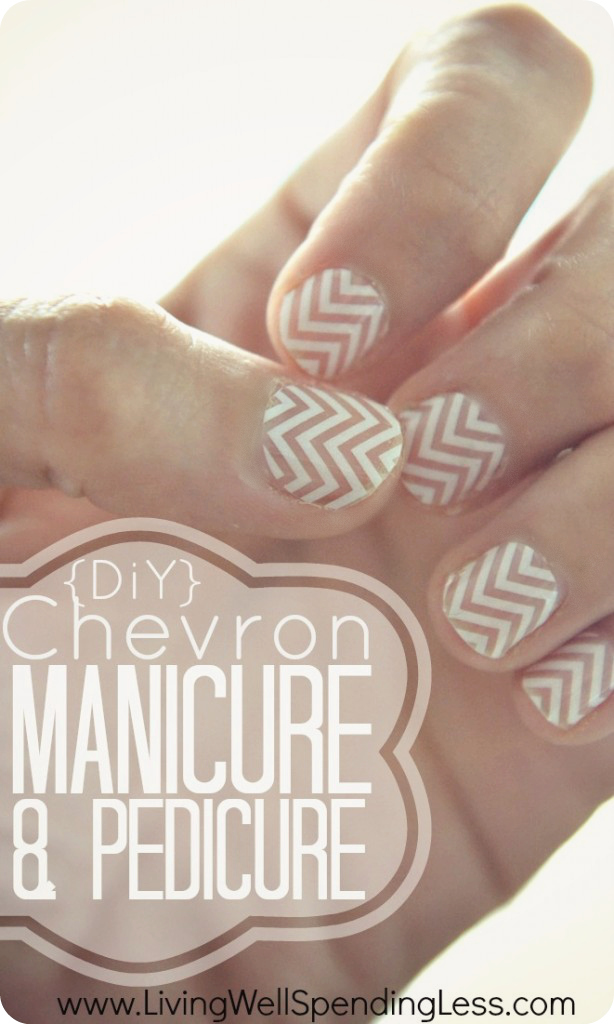 It almost seems like a million years ago now, but once upon a time when I worked outside the home, I was the director of a large day spa in Washington State. Part of my job was quality control, which meant receiving spa treatments on a regular basis. Yep, it was pretty much as awesome as it sounds. Sometimes I really miss that job! 🙂
My very favorite treatments were the manicures & pedicures. I just loved having pretty toes and fingers to look at all week long! Of course now that the perks of that job are only a distant memory, I no longer have the time or resources to splurge on getting my nails done on a regular basis. Luckily, with all my spa experience, I have gotten pretty good at DiY manicures & pedicures. Not only does it save time and money, but my two little girly-girls love it too!
The only part of home manicures I really don't love is the polish–I can't even tell you how many bottles we have spilled over the years! No matter how hard I try to stay still, I always end up messing up at least one nail (if not more), not to mention that within 2 or 3 days they have usually all chipped. It drives me crazy!
Thankfully a few months ago the girls & I received a very fun package in the mail that completely revolutionized our little home beauty parlor. What was this miracle product, you ask? Jamberry Nails. They are so cool! They are patterned nail decals that you heat with a blow dryer, then smooth onto your nails. They bond as you apply a little more heat, and they last much longer than regular nail polish without chipping–1-2 weeks on your hands and 4-6 weeks on your toes. Pure genius.
Since the girls and I loved them so much, I thought it would be fun to share a little tutorial for this budget friendly DiY Chevron manicure & pedicure you can do at home!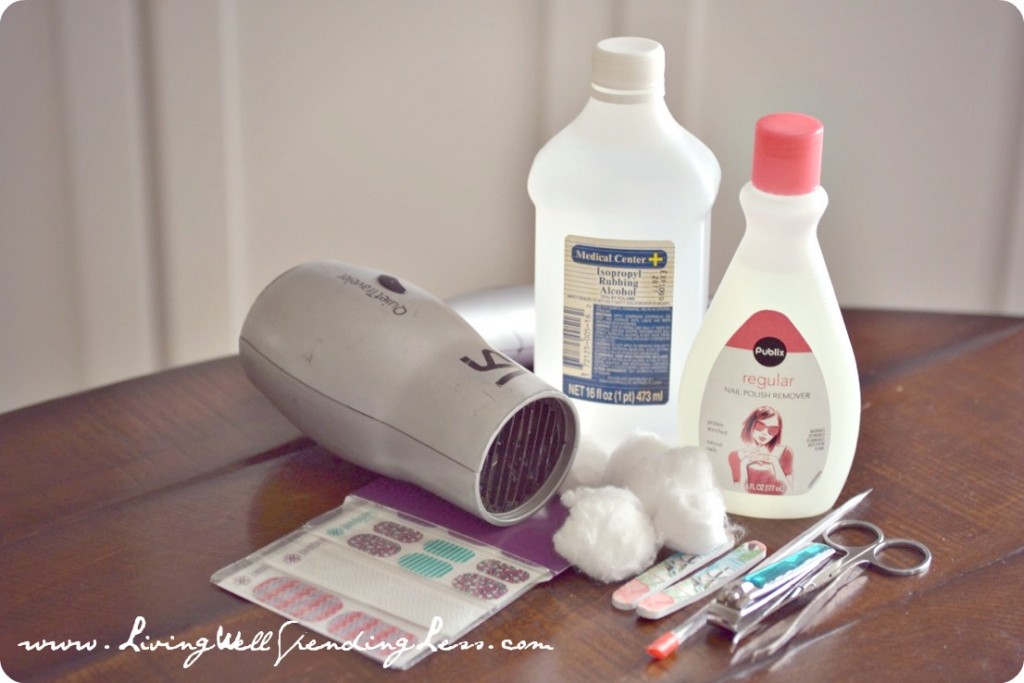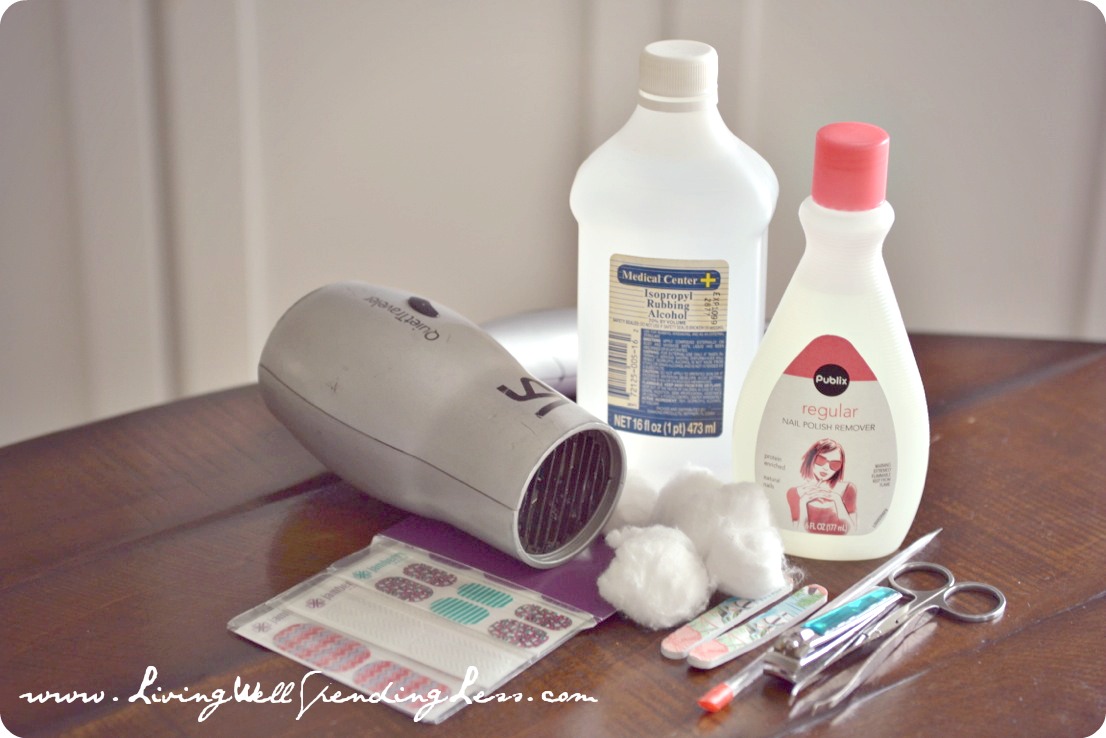 Here is what you need:
Jamberry Nail decals blow dryer  nail polish remover cotton balls rubbing alcohol cuticle pusher nail clippers nail scissors tweezers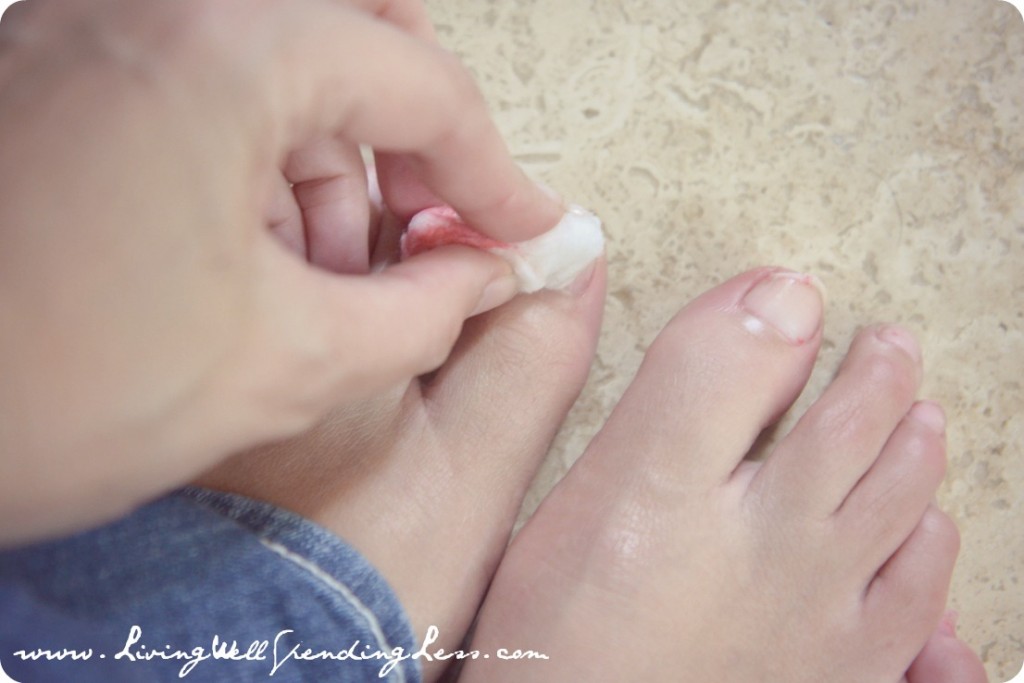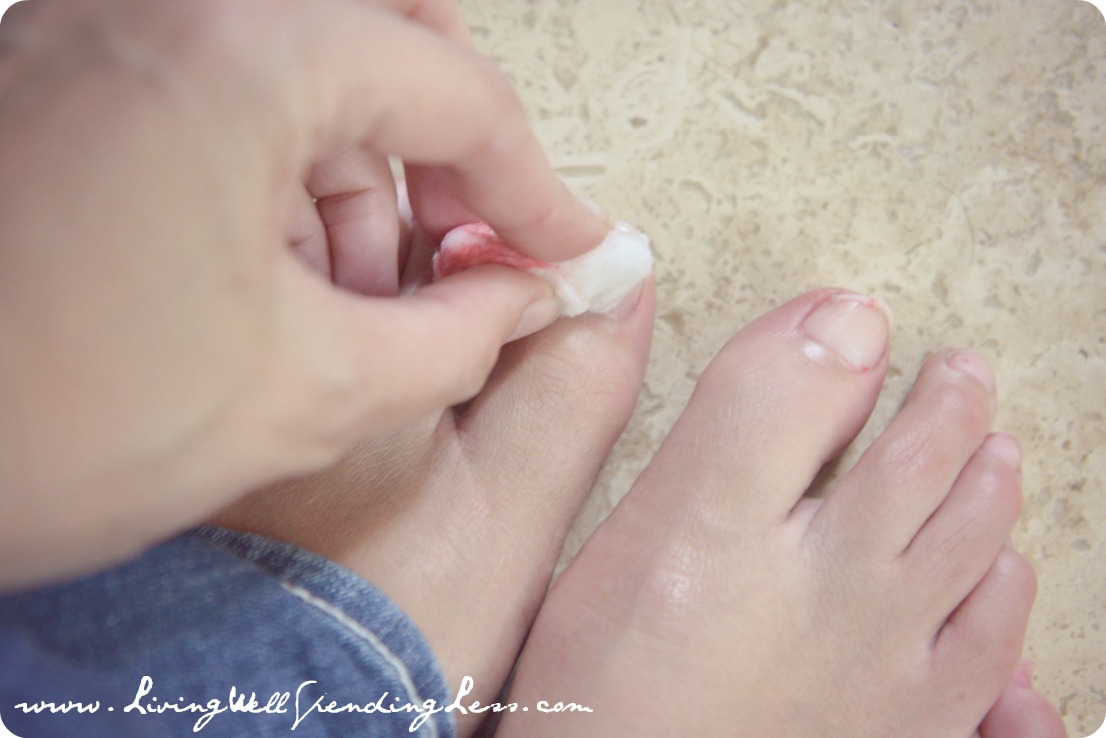 Step 1:  Remove polish with polish remover, then rub down all nails with rubbing alcohol to remove any residual oil.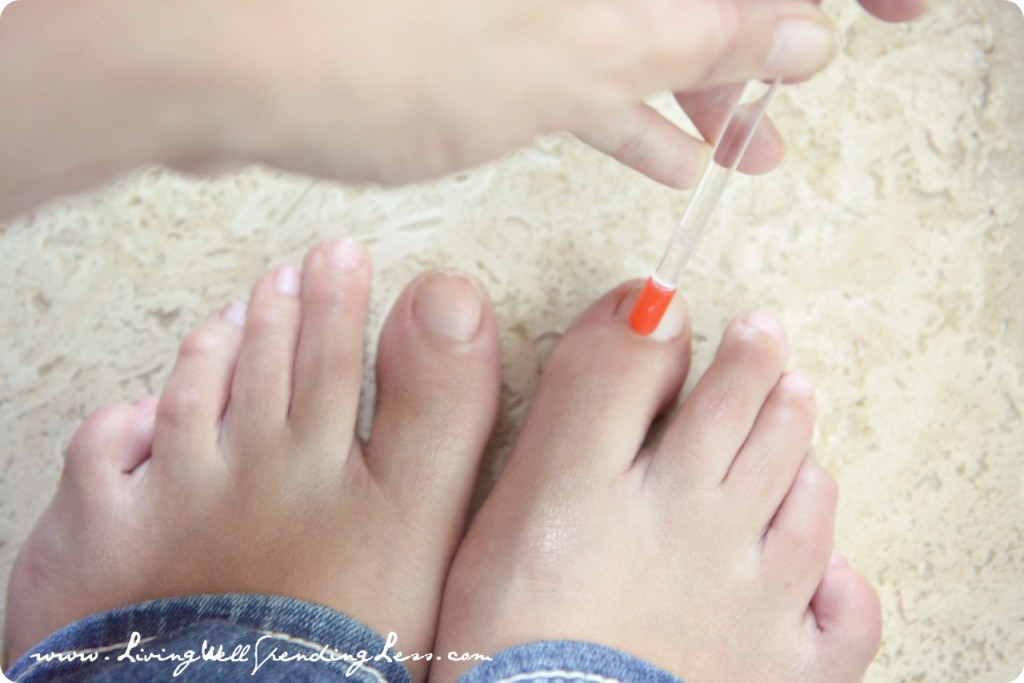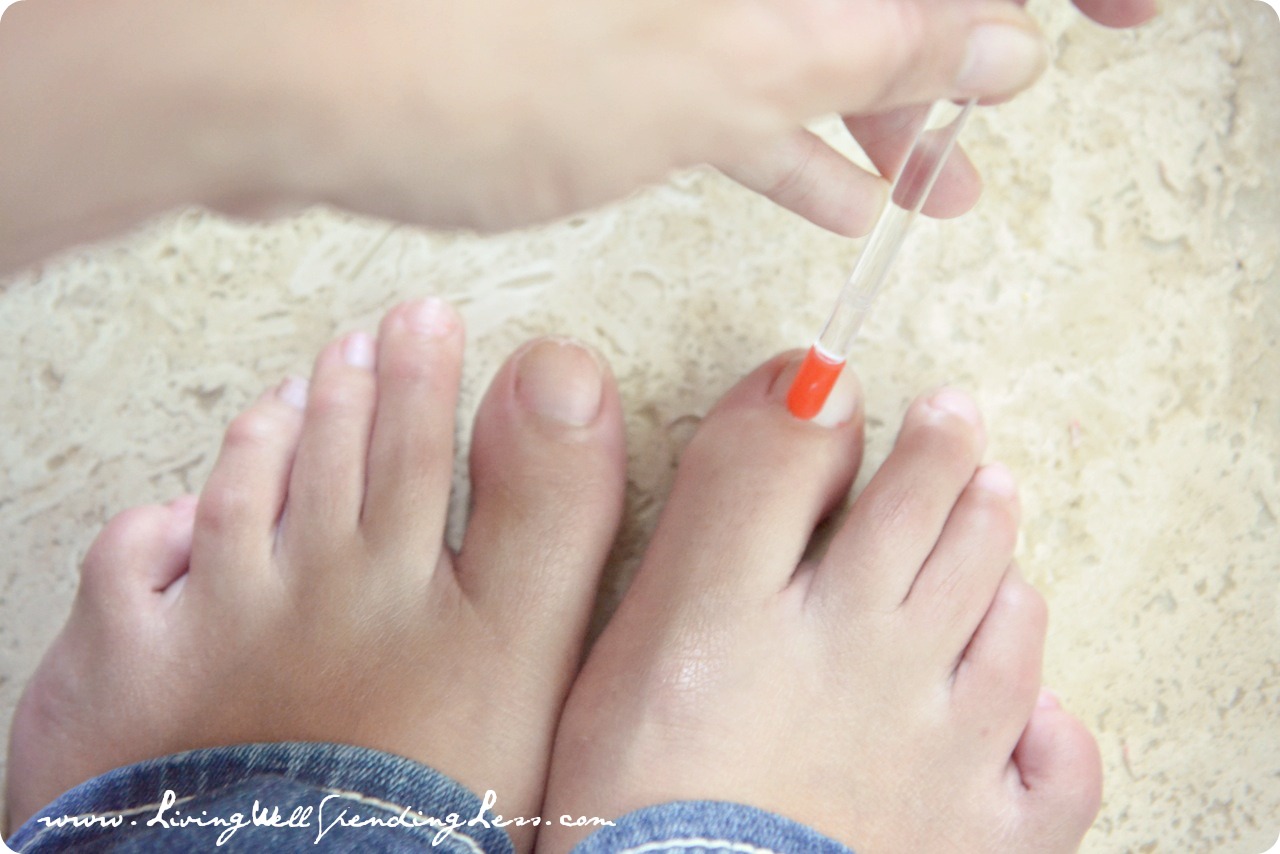 Step 2:  Push back cuticles with cuticle pusher.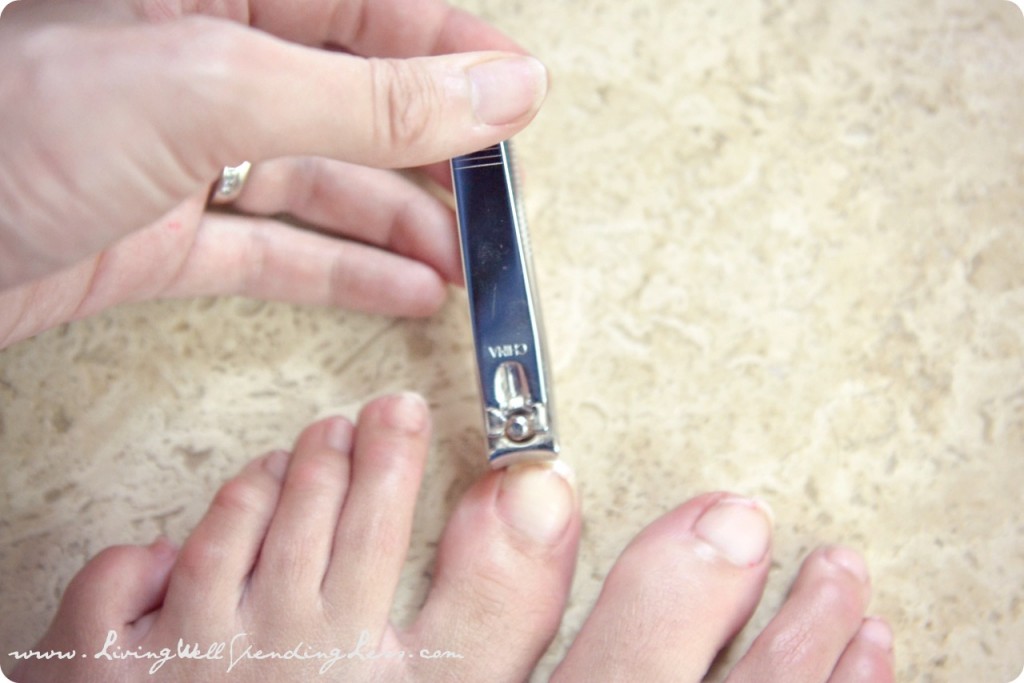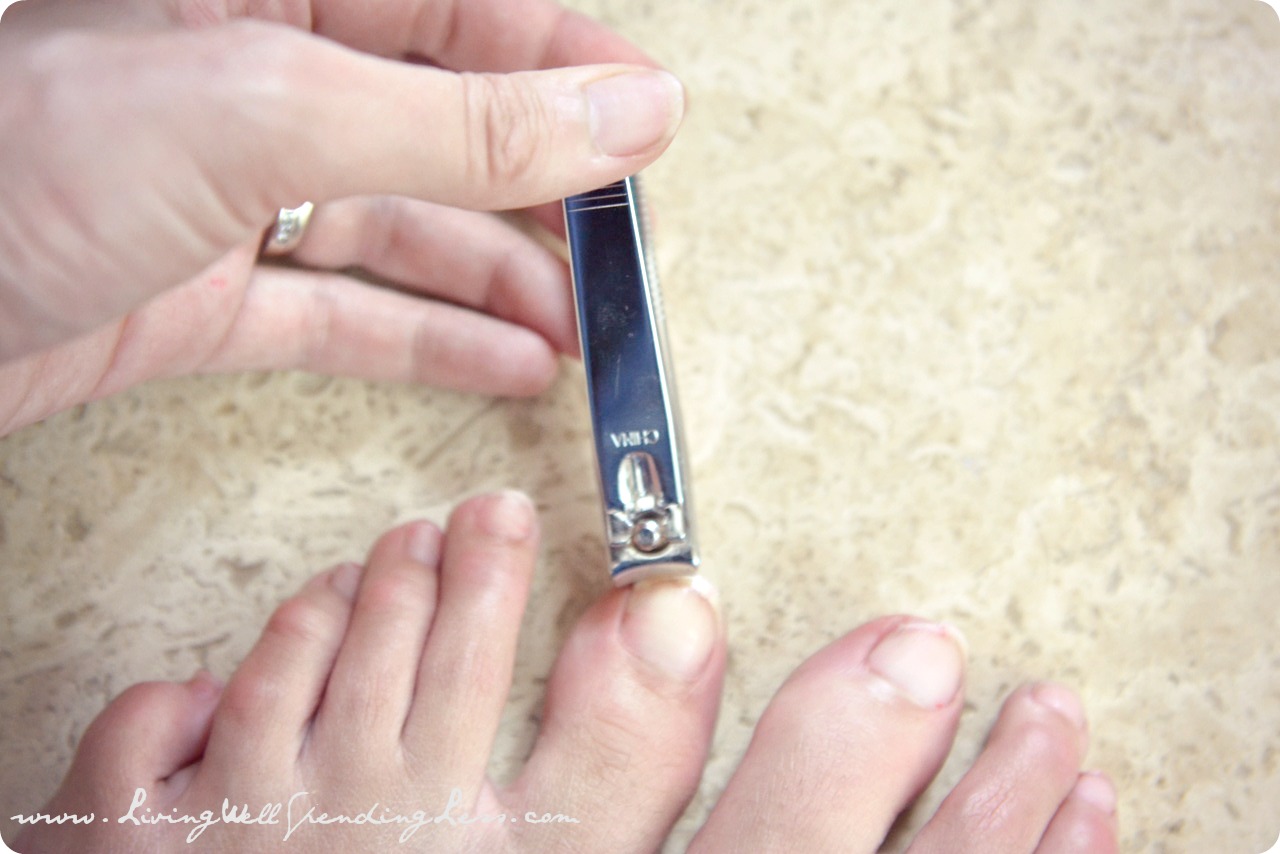 Step 3: Trim nails to desired length, if necessary.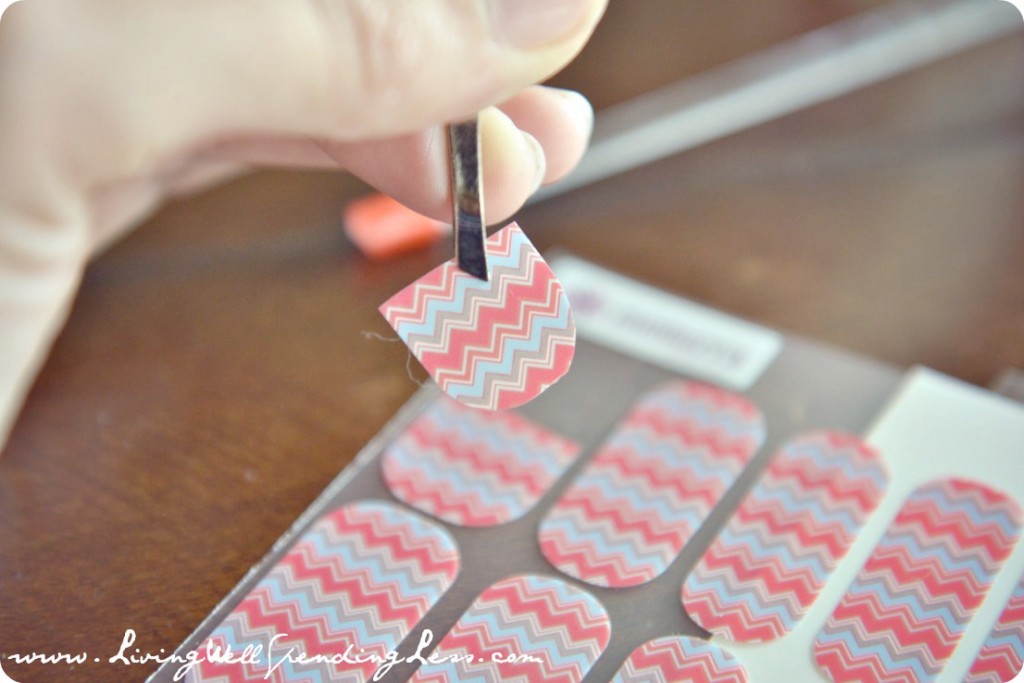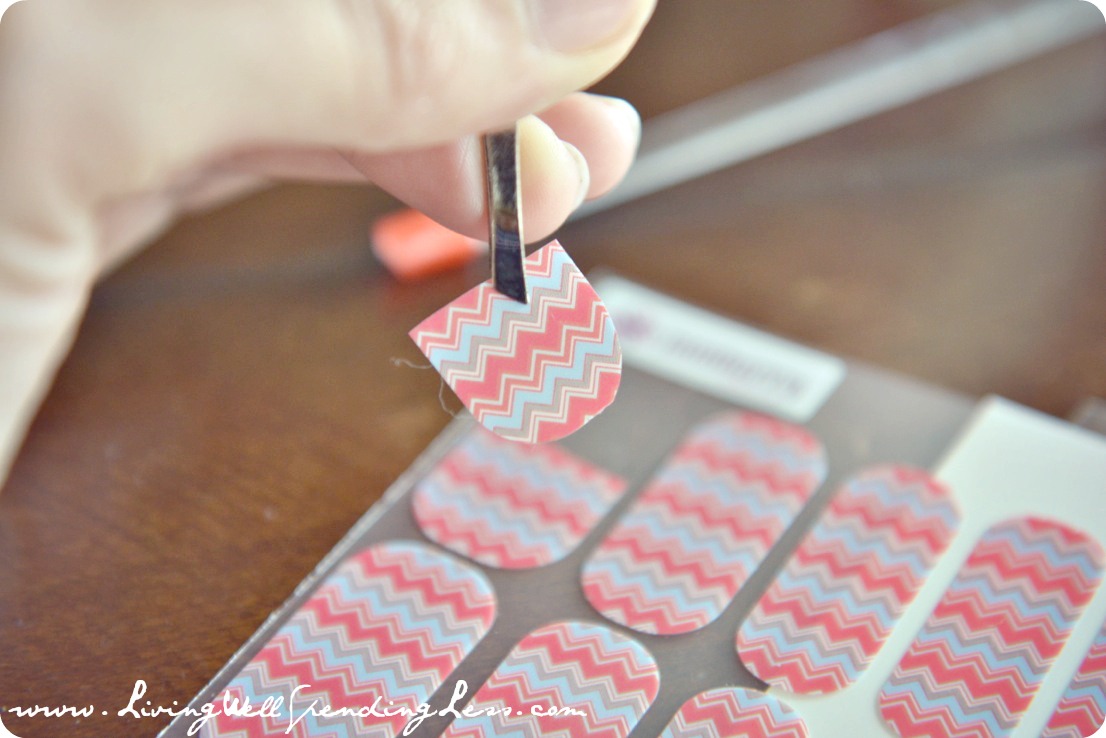 Step 4: Determine what size decal you will need for your first nail. Carefully cut decal in half, then remove from sheet with a tweezers. Heat decal with a blow dryer for 15-20 seconds.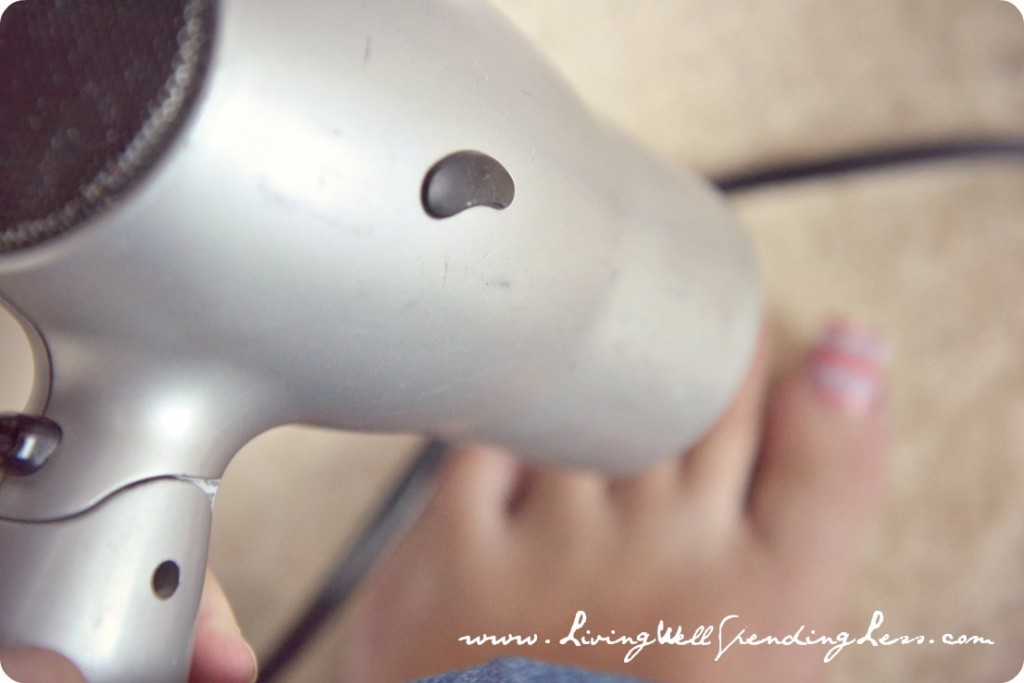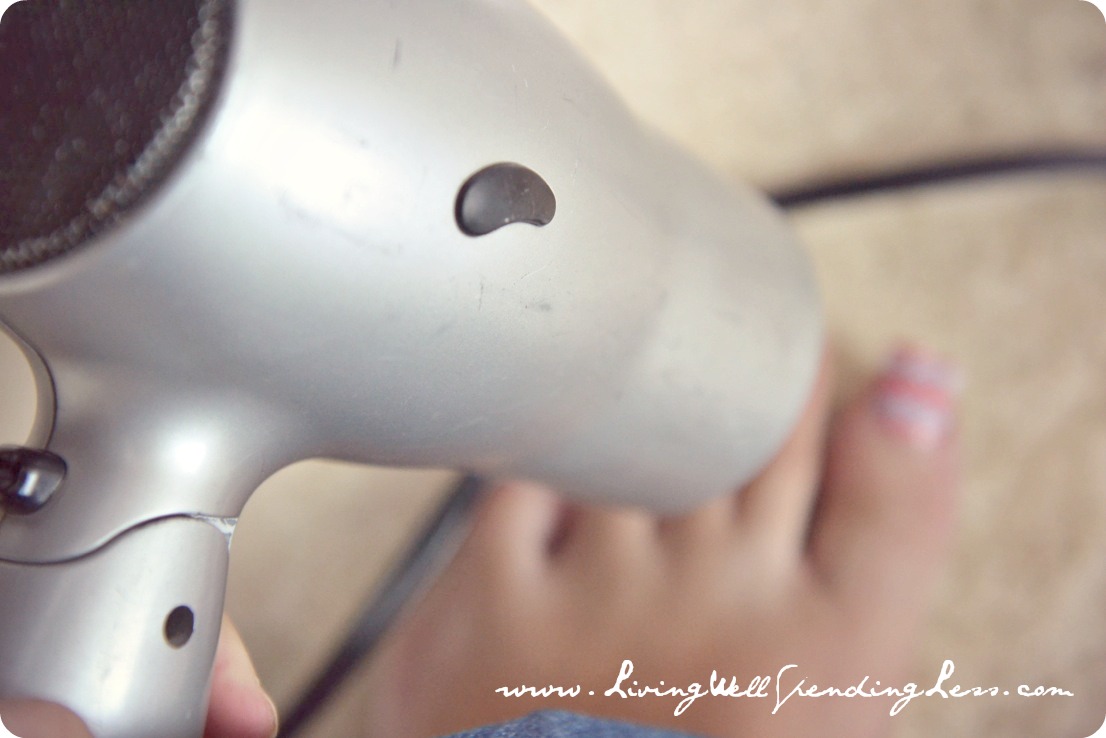 Step 5:  Press the decal onto your nail, making sure to smooth out any bubbles. Heat with blow dryer for a few seconds, the press & smooth the nail again. Repeat heating & pressing once or twice more.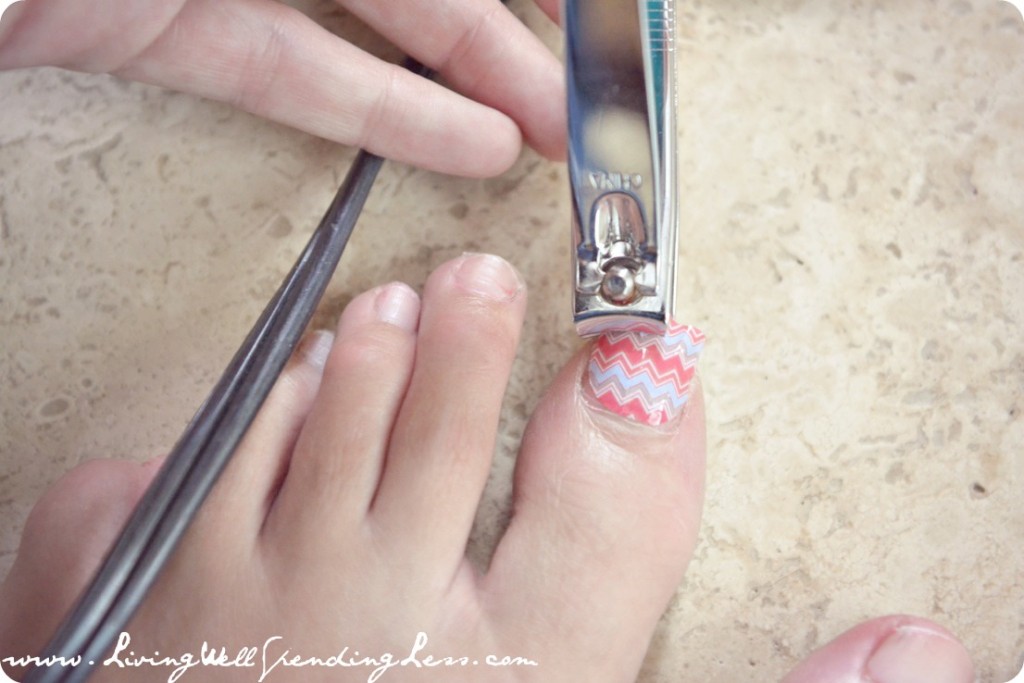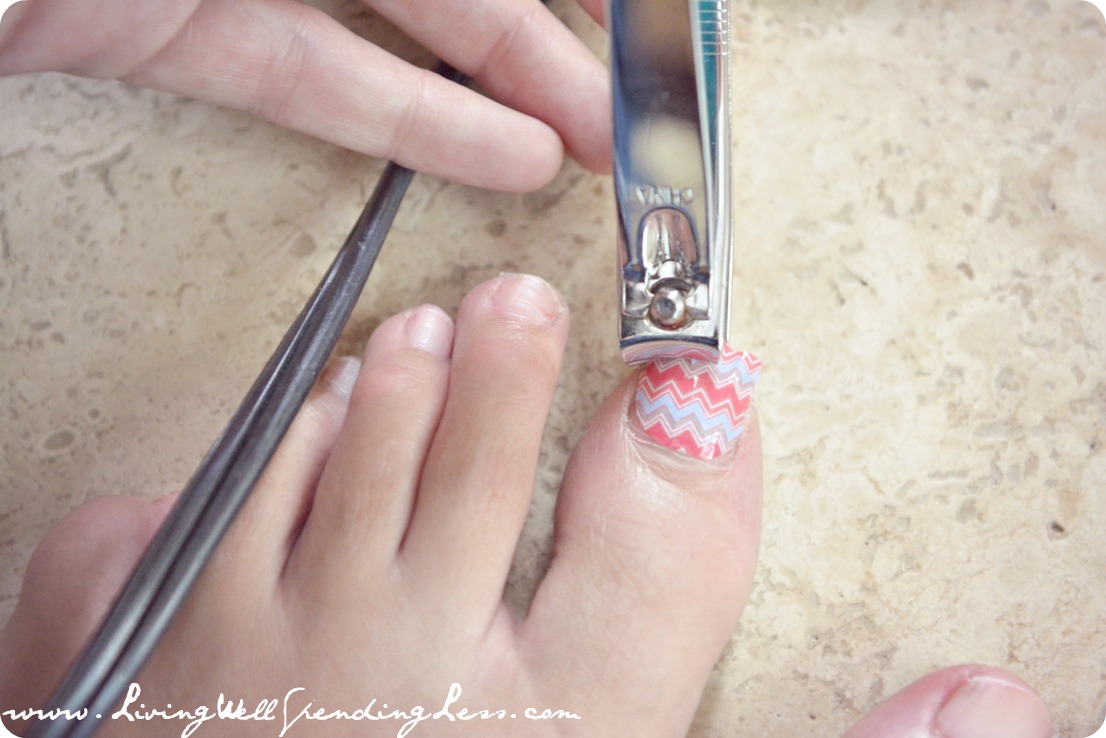 Step 6:  Trim the excess decal length with nail clipper.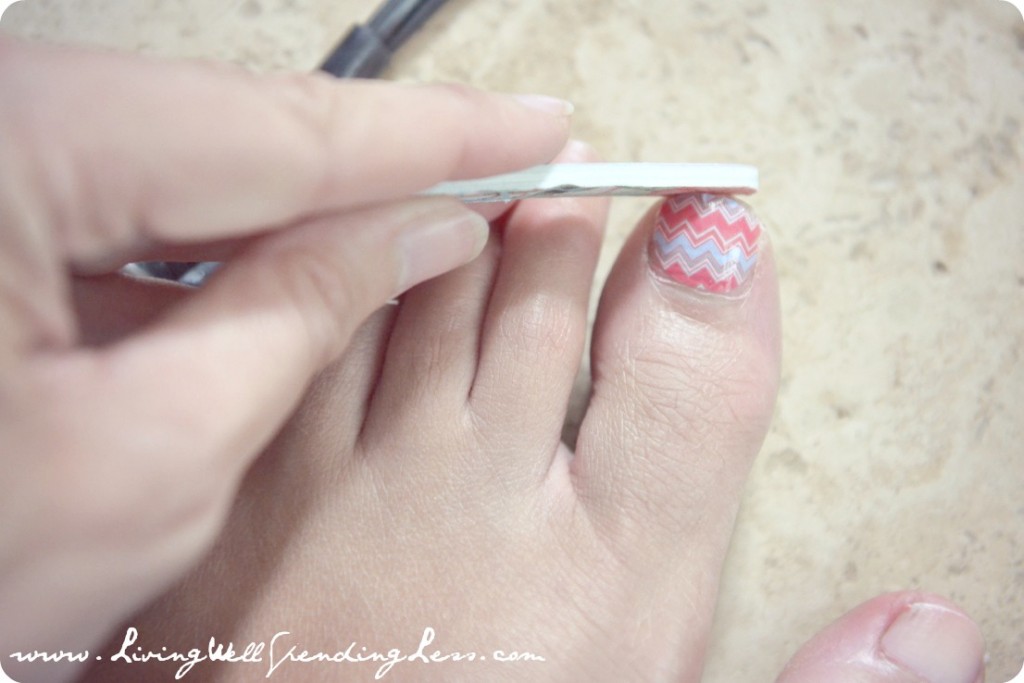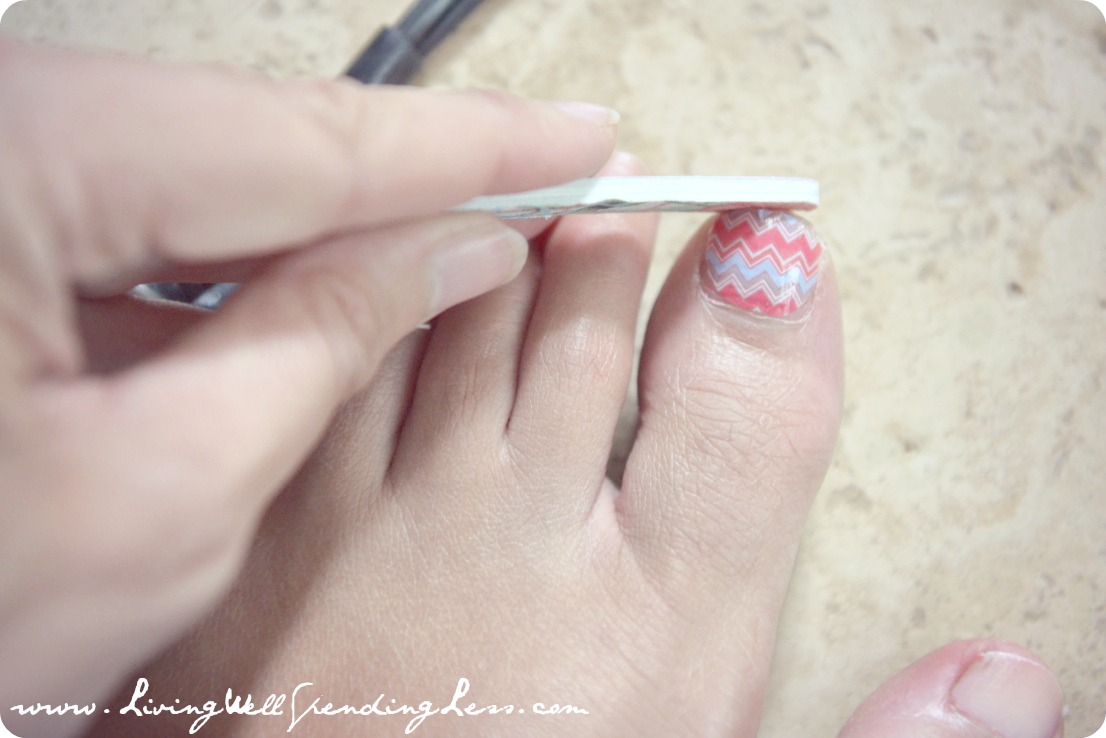 Step 7:  Smooth edges with fine grain nail file, rubbing in only one direction.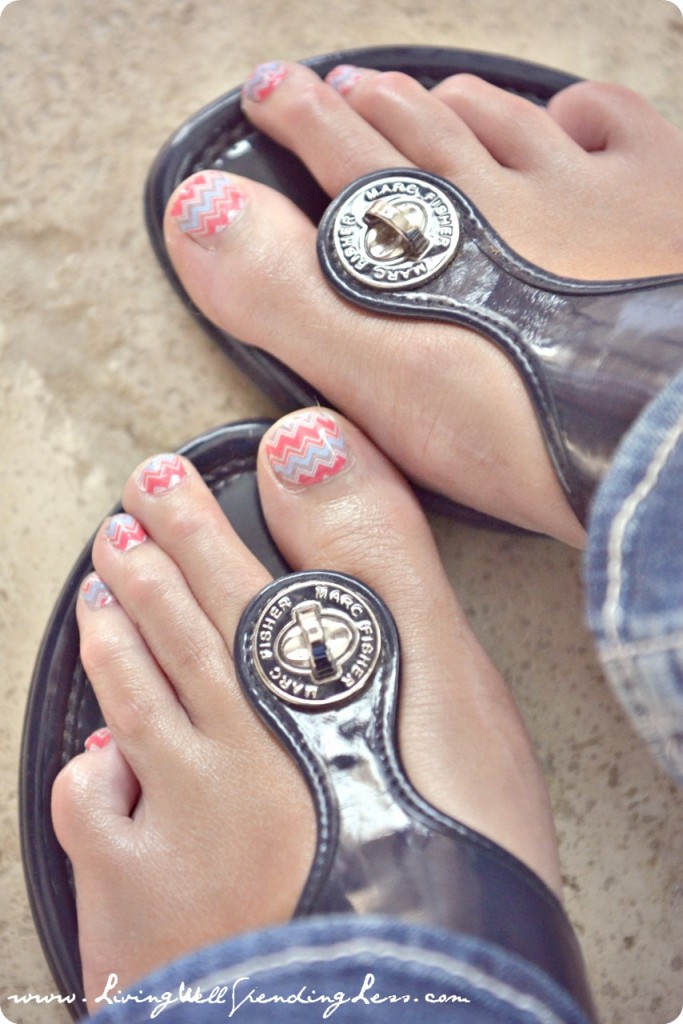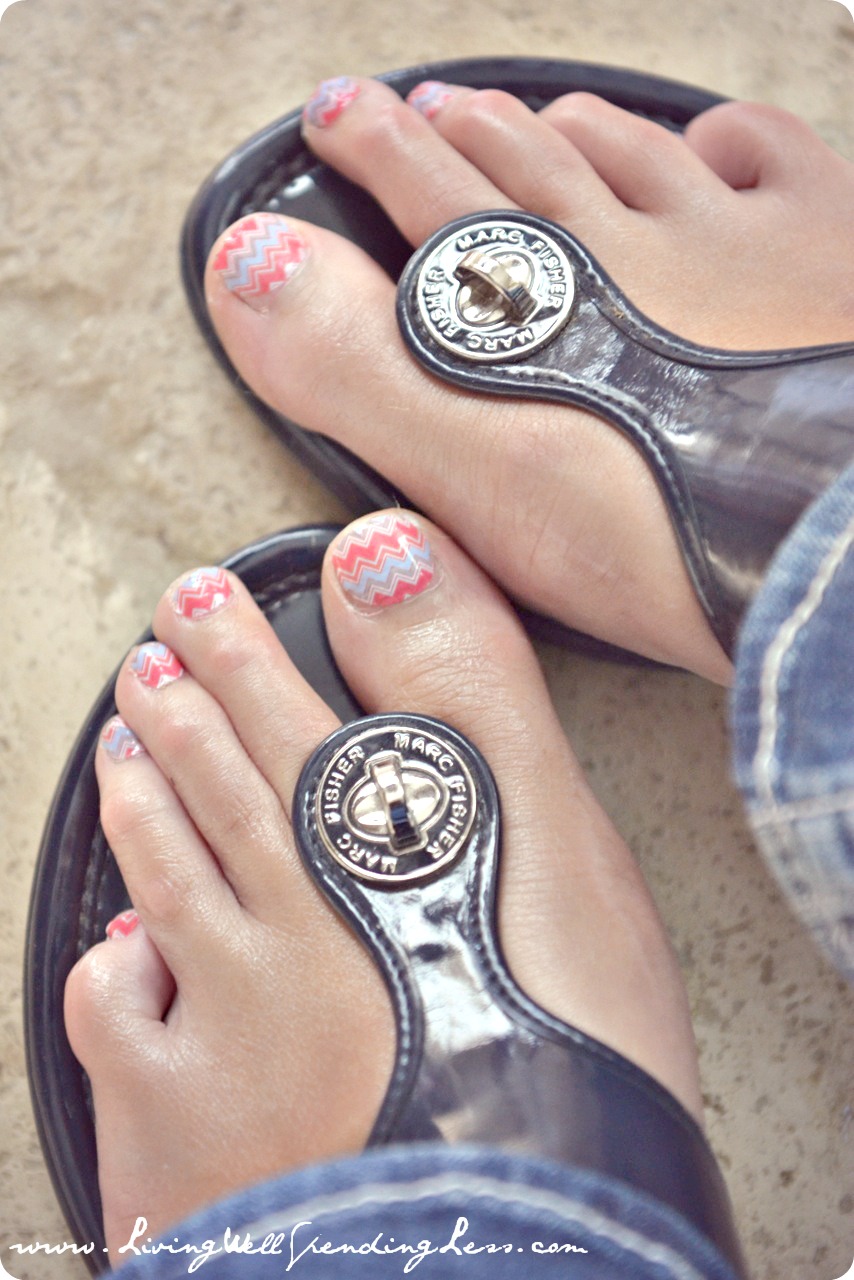 Repeat the process for your remaining toes and fingers!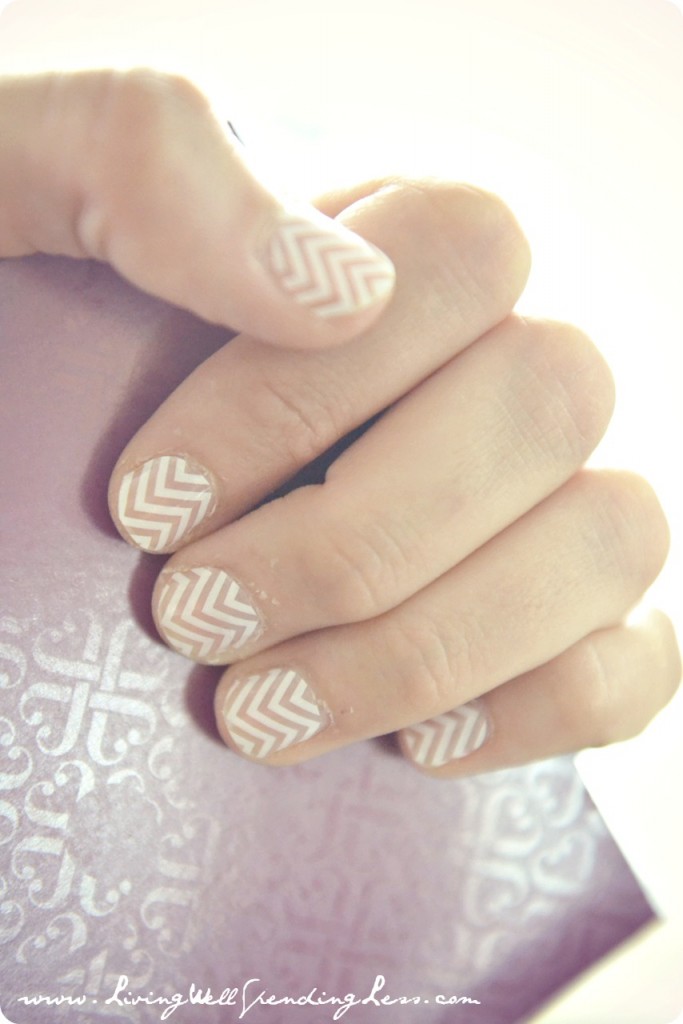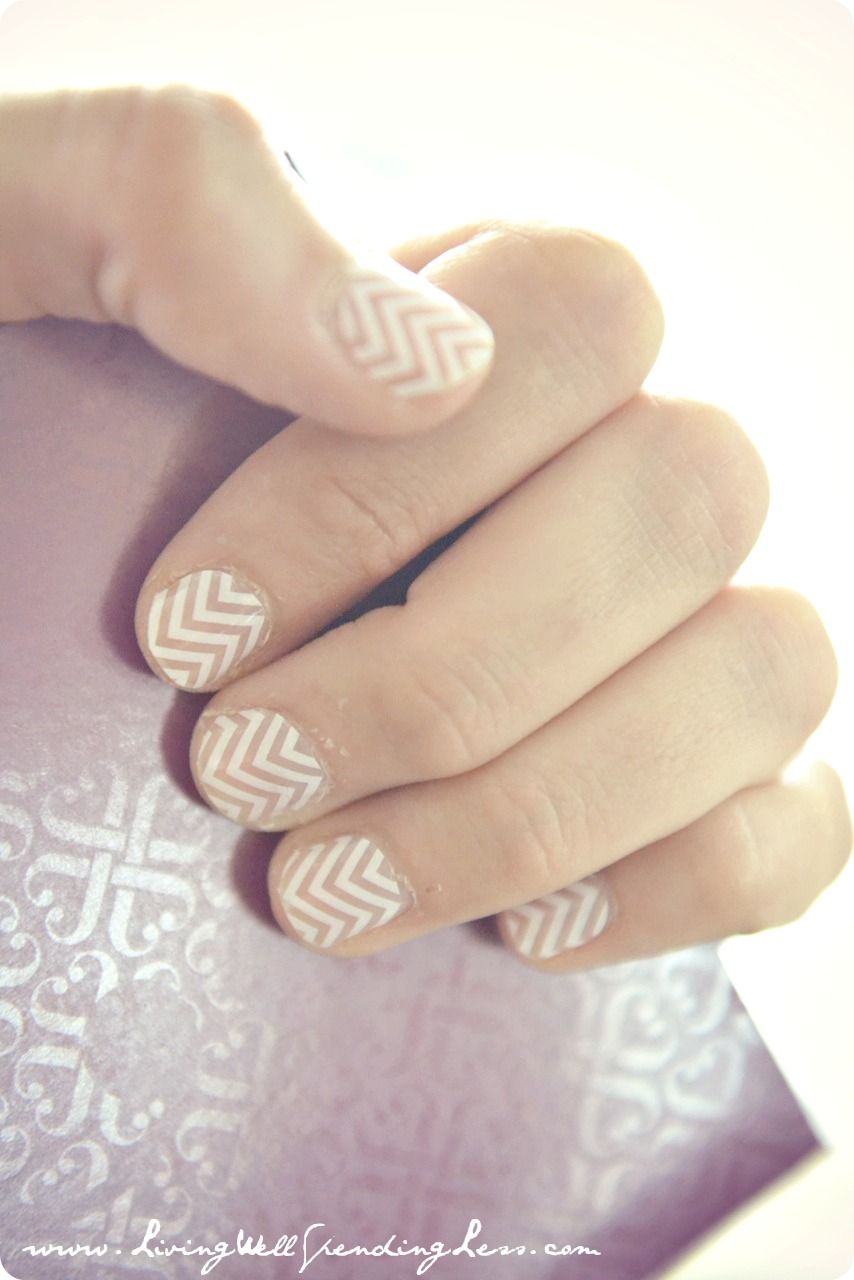 (And be prepared to do lots of little fingers too!)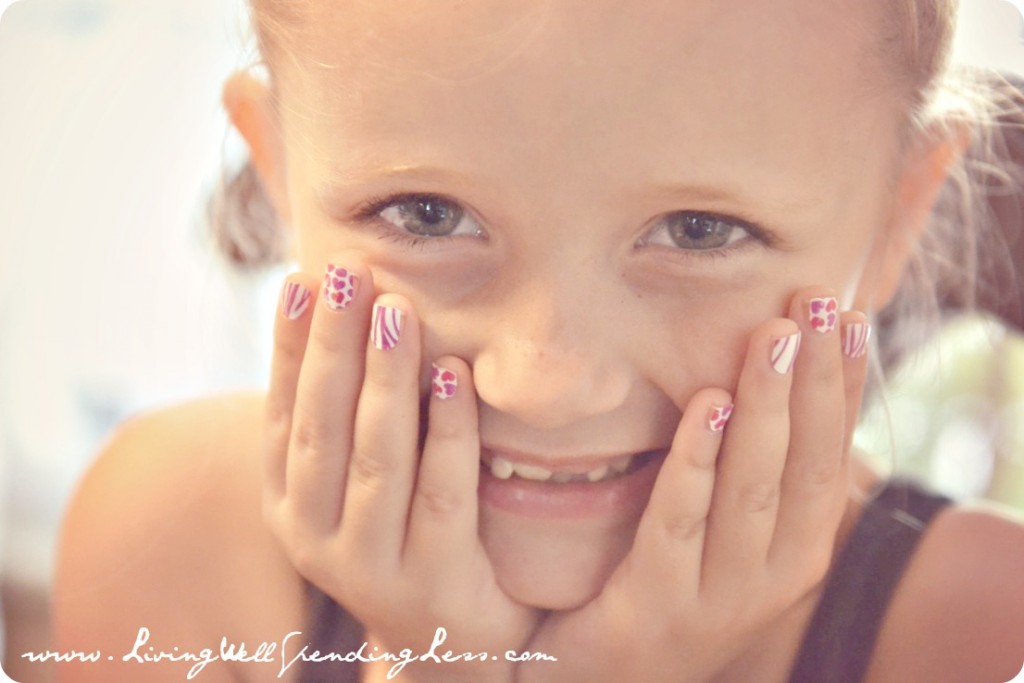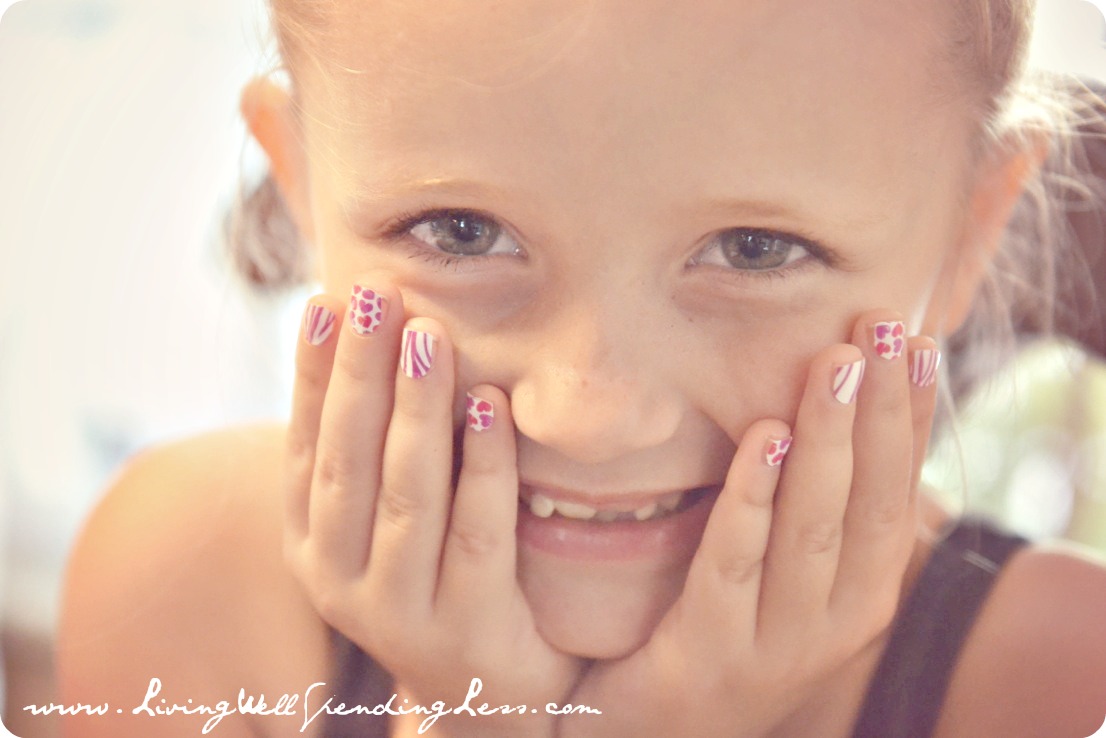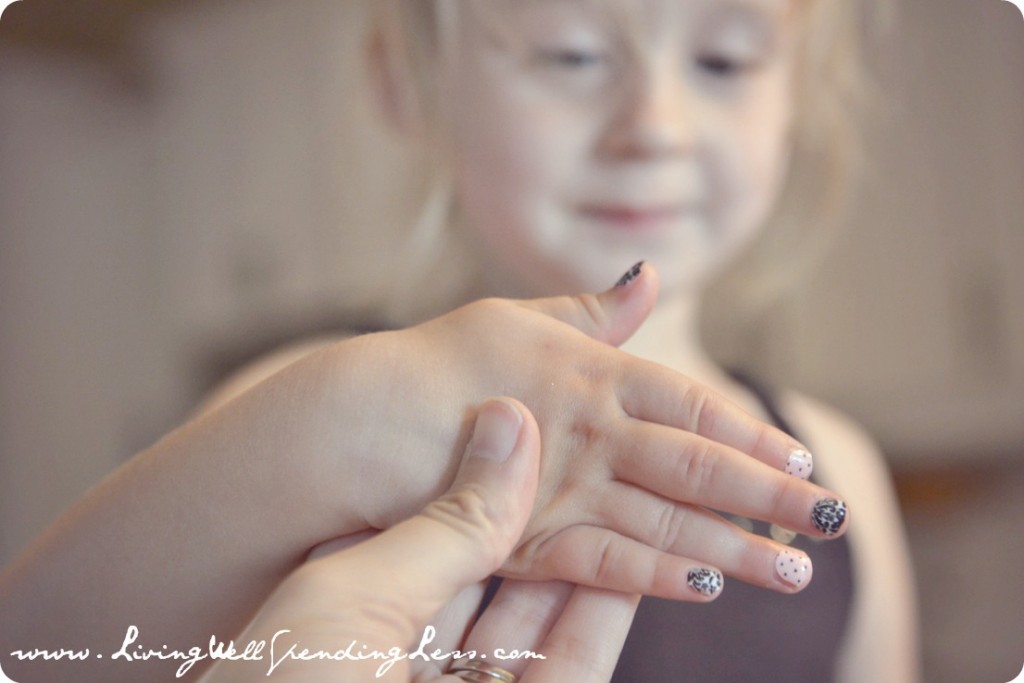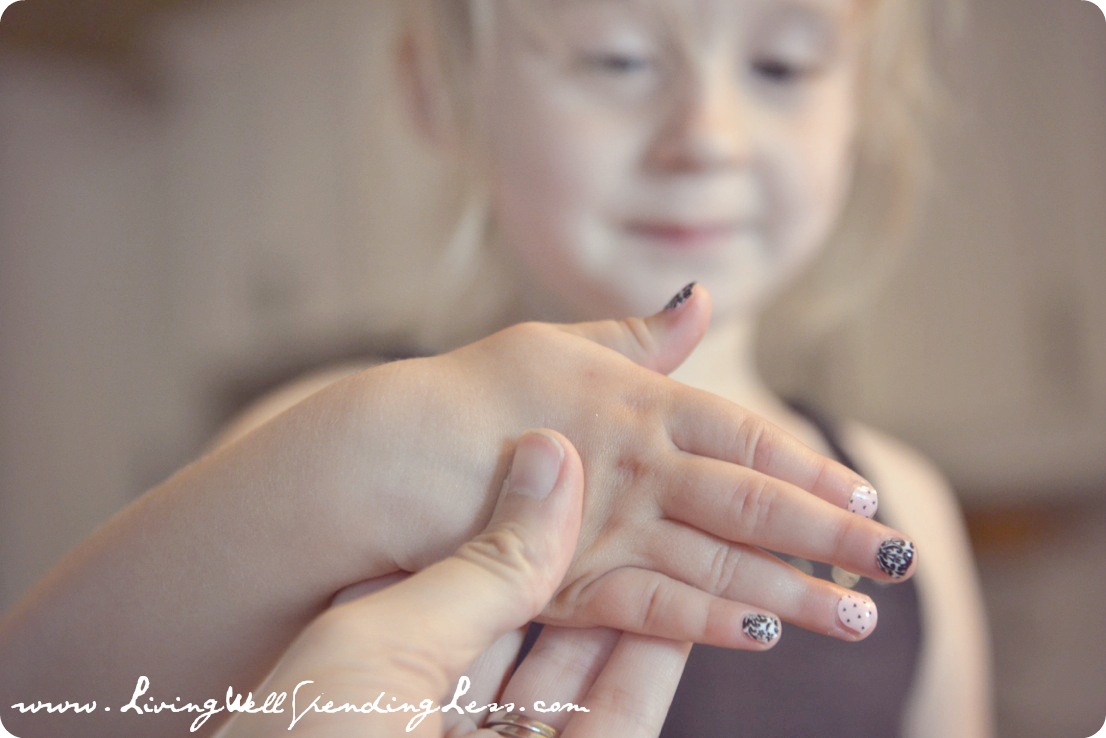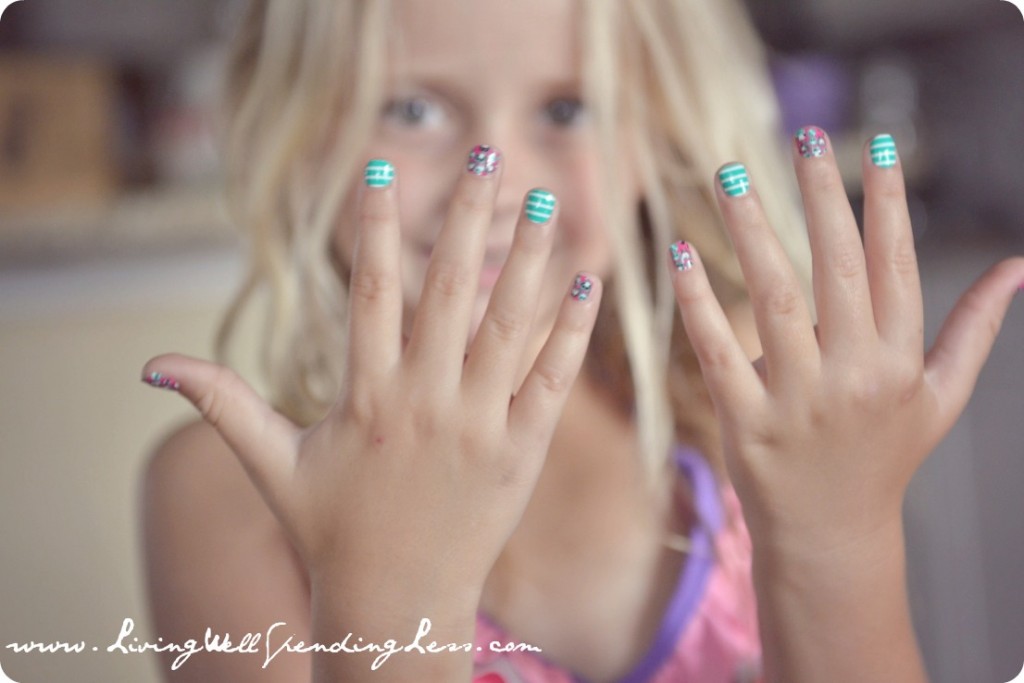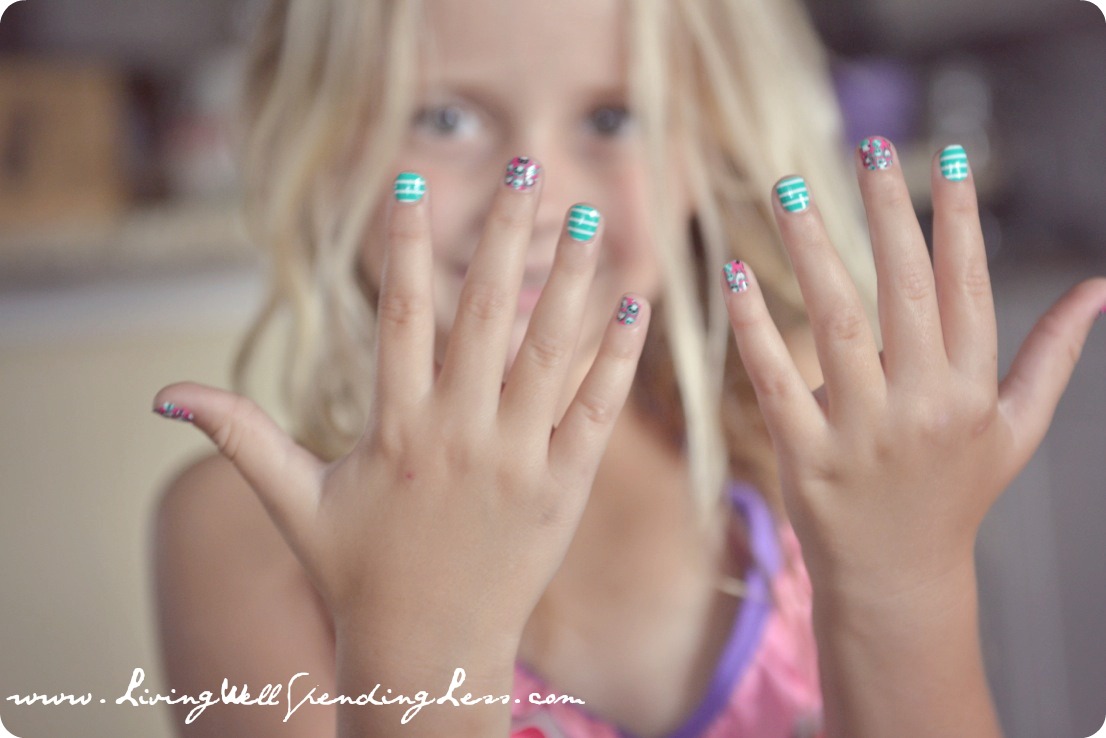 So cute!
This post was underwritten by Marisa Anderson, an independent Jamberry Nails consultant. All opinions are mine. Jamberry Nails are a non-toxic, formaldehyde free, gluten free, latex free, never tested on animals, made in the USA nail polish alternative (for any age) that come in over 250 designs that won't chip, fade or peel!

LWSL Discount: Buy 3 Sheets, Get 1 Free- Simply add 4 sheets to your cart . Order here, then click the check out button. During checkout select "Living Well Spending Less Event" from the "Is this order associated with a party" drop down menu. You will automatically get the fourth shield sheet for free, making each mani/pedi only $3.75!
*   *   *
Are you a DiY manicure/pedicure kind-of girl, or do you leave that one to the professionals? What other beauty products & treatments do you splurge on? Which ones do you do yourself?