Are you looking for an easy project to brighten up your workspace? This DIY fabric covered tray is super cute and perfect for any office!
For the past month or so I've been working on a little office project that I can't wait to share with you. I've never had my own work space before and it has been so fun to create a room that is all my own. Of course, since it is not quite finished yet, you'll just have to wait a little longer!
In any case, it was perfect excuse to finally take on a project that I have been wanting to do for years. In fact, I don't know exactly how long I had been holding on to this old cookie sheet, but suffice to say it has been at least 18 months, and maybe even longer.
It was such a fun & easy project that I am kicking myself for not doing it sooner!
DIY Fabric Covered Tray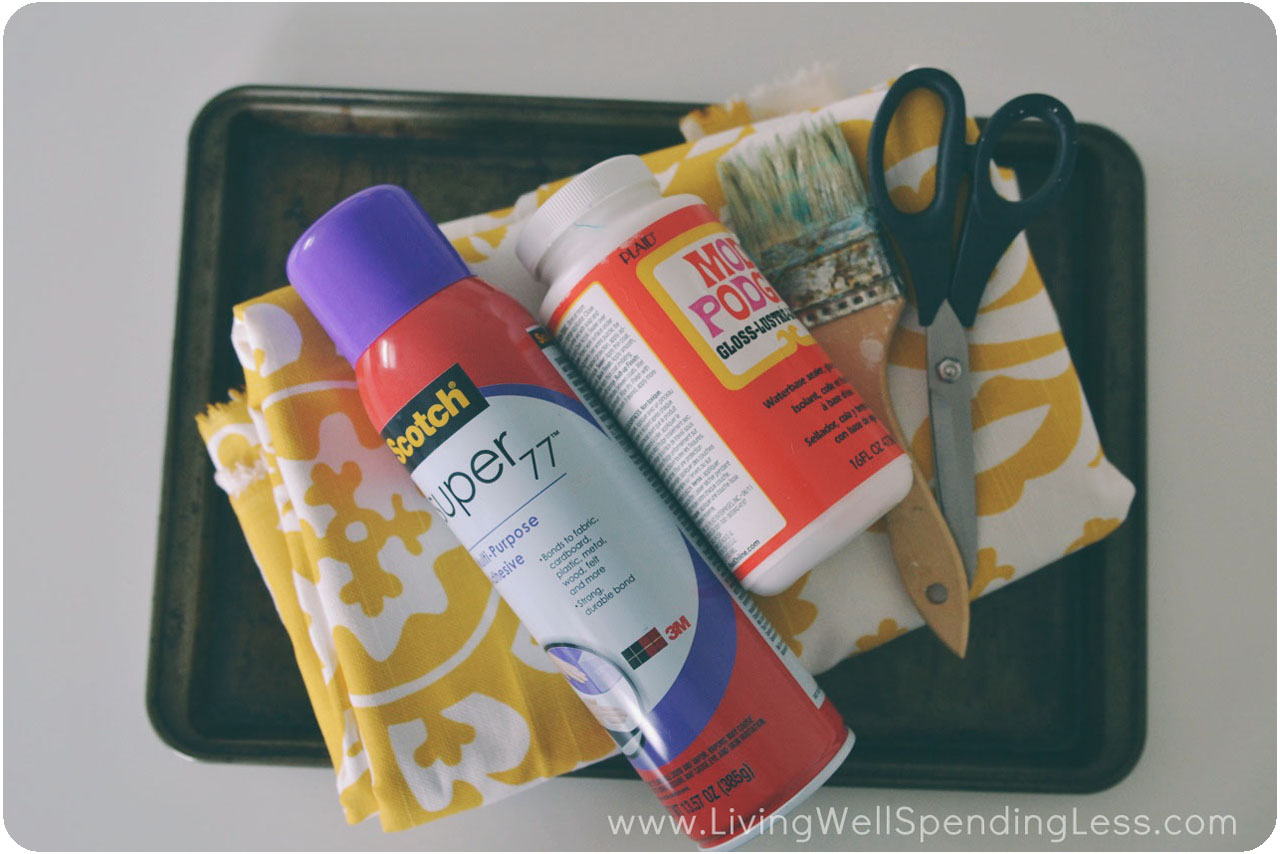 Here is what you need:
old cookie sheet fabric spray adhesive Mod Podge paint brush scissors and/or pinking shears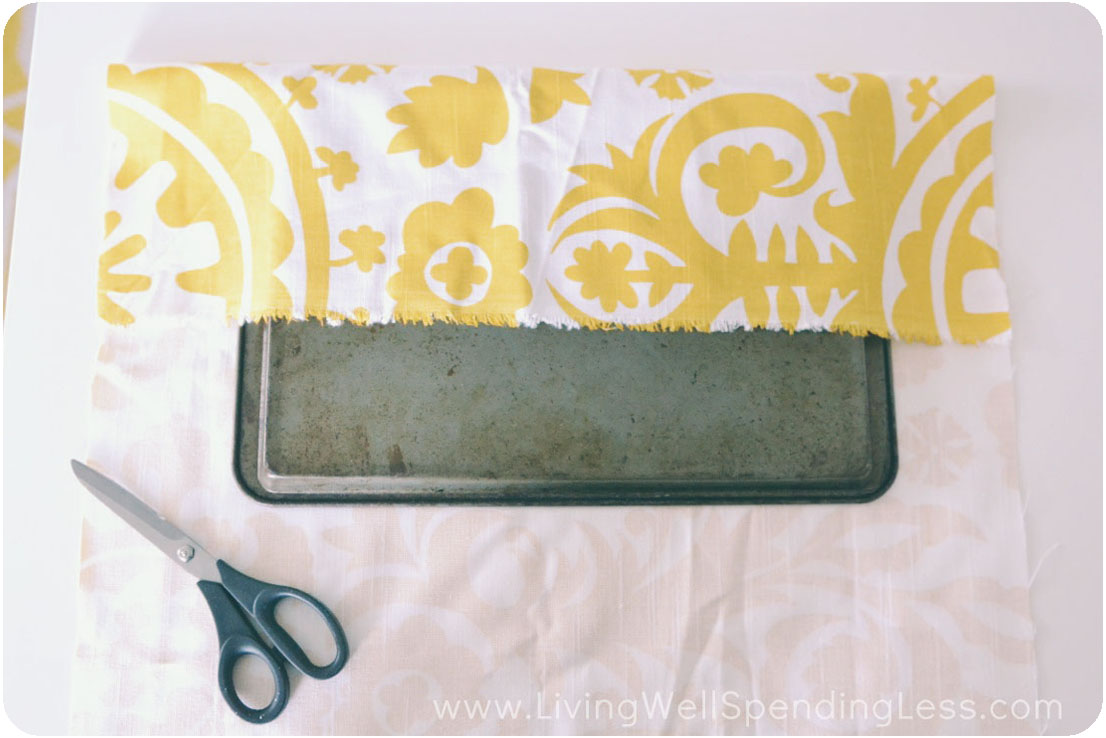 Step 1: Cut a piece of fabric big enough to wrap around entire cookie sheet.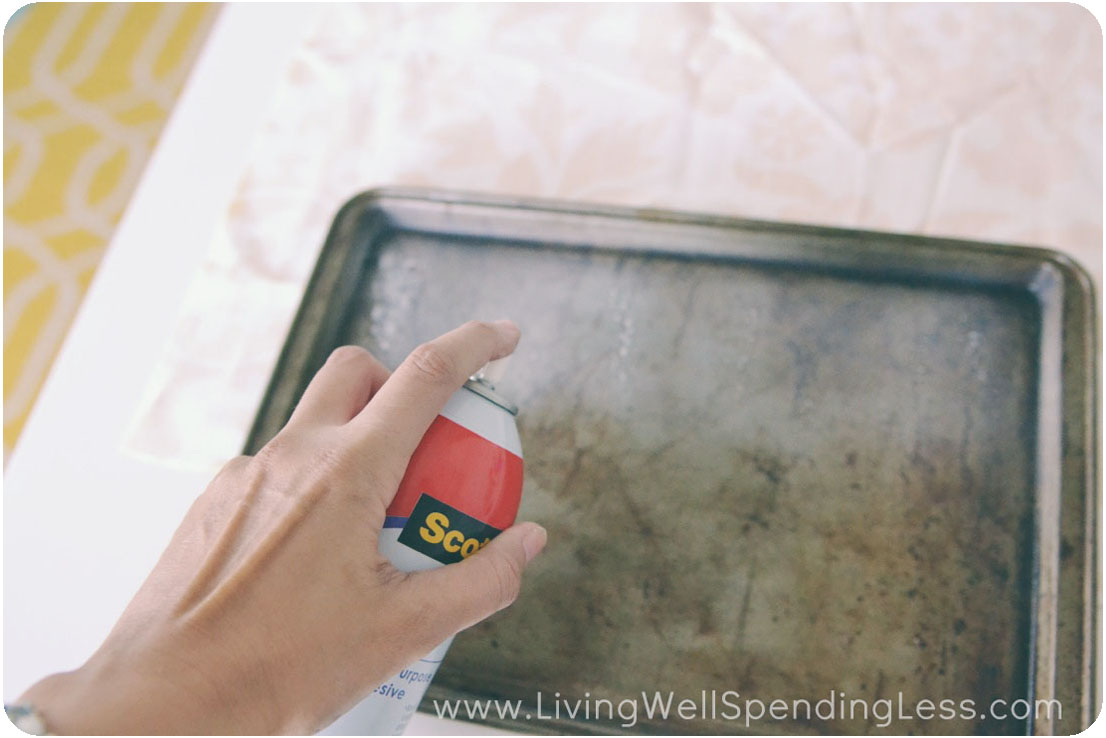 Step 2: Spray the spray adhesive on top and inner sides of cookie sheet. Carefully place center of fabric over center of cookie sheet and smooth into place, making sure that there are no wrinkles and that the fabric sticks well to the sides and bottom of the pan.
Step 3: Spray adhesive on the top edge and outer sides of the pan, then wrap fabric around and smooth into place.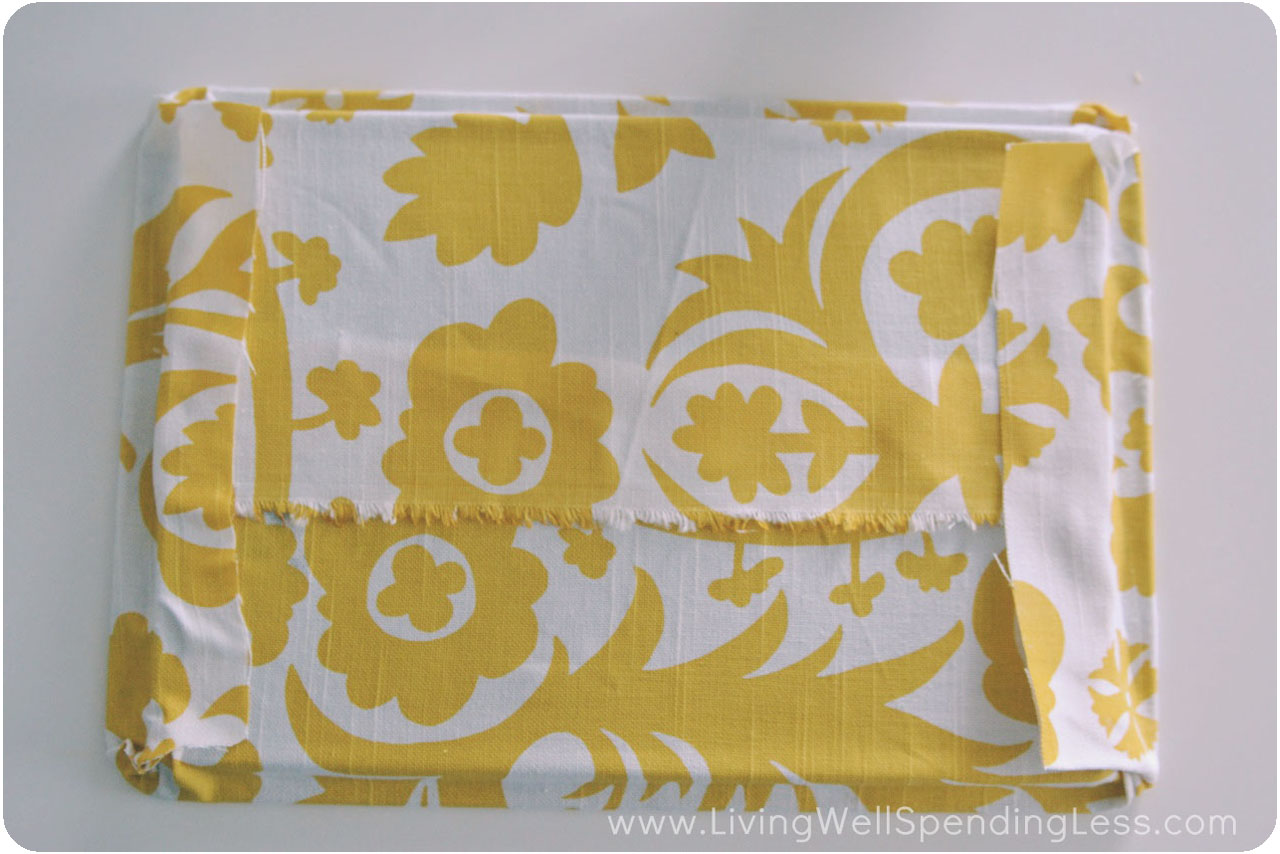 Step 4: Trim excess fabric on bottom, then spray adhesive on bottom of pan and smooth fabric in place.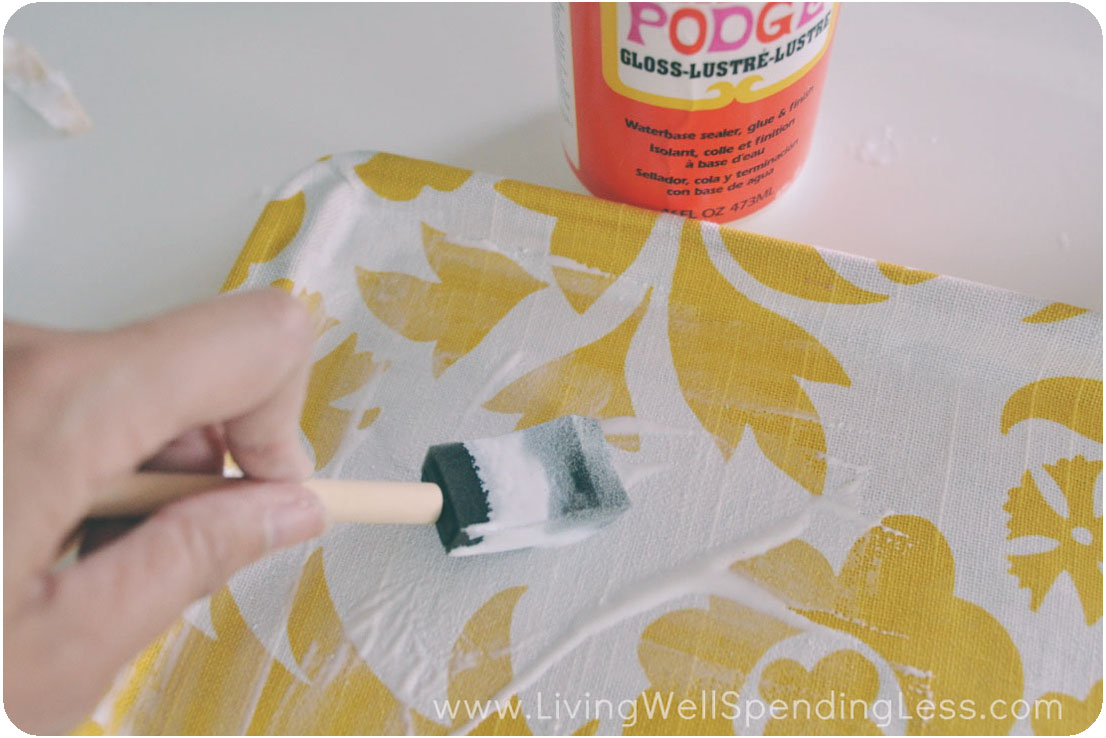 Step 5: Use brush to cover top and inner sides of tray with Mod Podge. Let dry completely.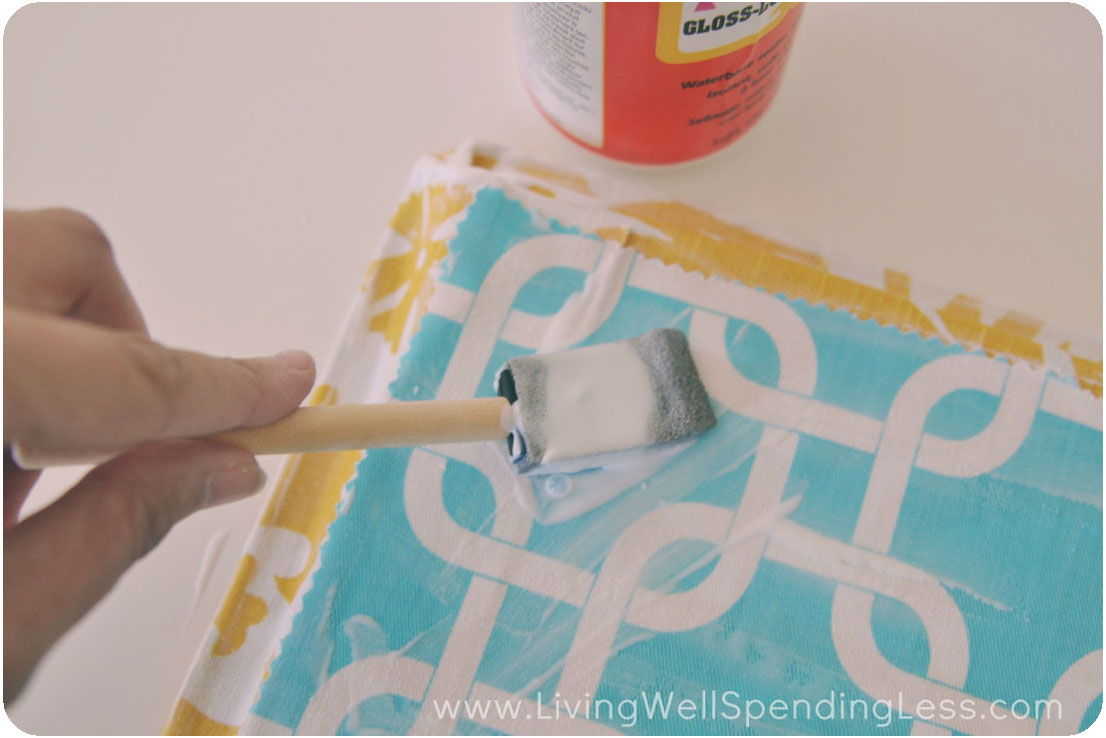 Step6: Cut a small piece of fabric to cover the back of tray, then use spray adhesive to secure in place over raw edges of fabric. Brush with Mod Podge. Let dry completely.
I absolutely love the way it looks in my little space, but I think it would also make such a GREAT gift idea! I guess it is time to start collecting a few more old cookie sheets! 🙂
Am I the only one that hangs onto junk with the intention of re-purposing it someday?
Other DIY projects that you will love:
PIN FOR LATER: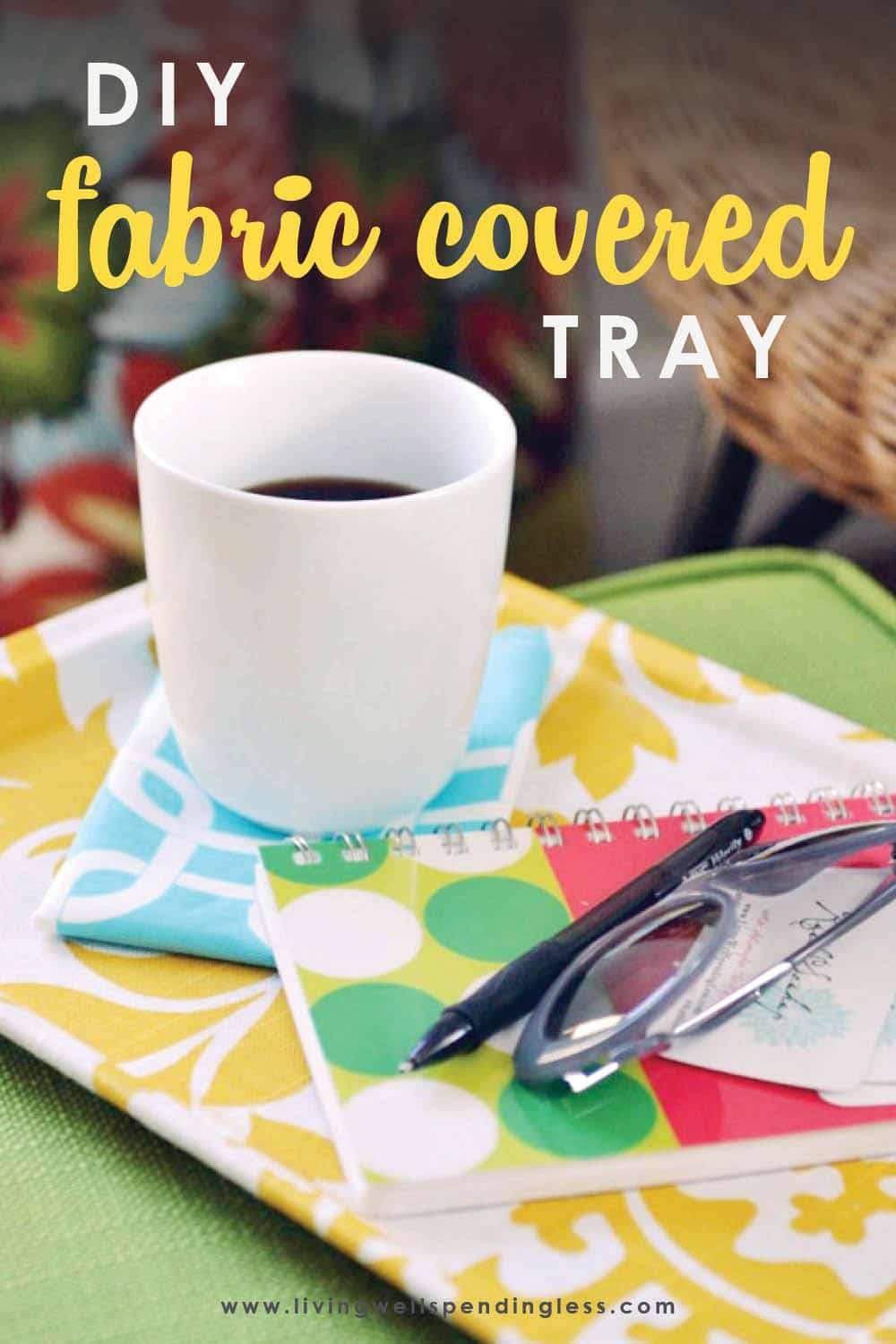 TAKE BACK CONTROL OF YOUR HOME LIFE
---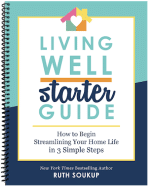 Ever feel like you just can't keep up? Our Living Well Starter Guide will show you how to start streamlining your life in just 3 simple steps. It's a game changer--get it free for a limited time!
If you love this resource, be sure to check out our digital library of helpful tools and resources for cleaning faster, taking control of your budget, organizing your schedule, and getting food on the table easier than ever before.