This is a guest post by Angela of Angela Says: Tips for a Cleaner Home
Too many times have I called a repairman out to fix something in my house and found out it was something really dumb, that I could have fixed myself causing the problem. For example, the dishwasher was leaking and not cleaning the dishes very well. The repairman looked at it for ten seconds, pointed at the top spray arm, and then said, "See this hose connected to the spray arm? It needs to be in the little holder ring." Snapped the hose back into place then charged me $65 for fixing my dishwasher. That fix was totally worth the $65… not. I could have saved myself 65 bucks just by looking for something out of place.
I've wised up a little bit since then and I'll share few home fixes you can DIY so you don't have to replace an appliance, house, or car.
Unclog the washer drain filter
Problem: Your front loader washer won't drain properly and it kind of smells too. You didn't know your washer had a drain filter.
Random Fact: The washer eats the socks, not the dryer.
Fix it: Clean out the washer drain filter one to two times a year. If you have a Whirlpool Duet like me, this should fix your F21 code and help with any lingering mold smells. *Warning* If you have never ever cleaned out your filter, it may smell like something died. Now don't say I didn't warn you.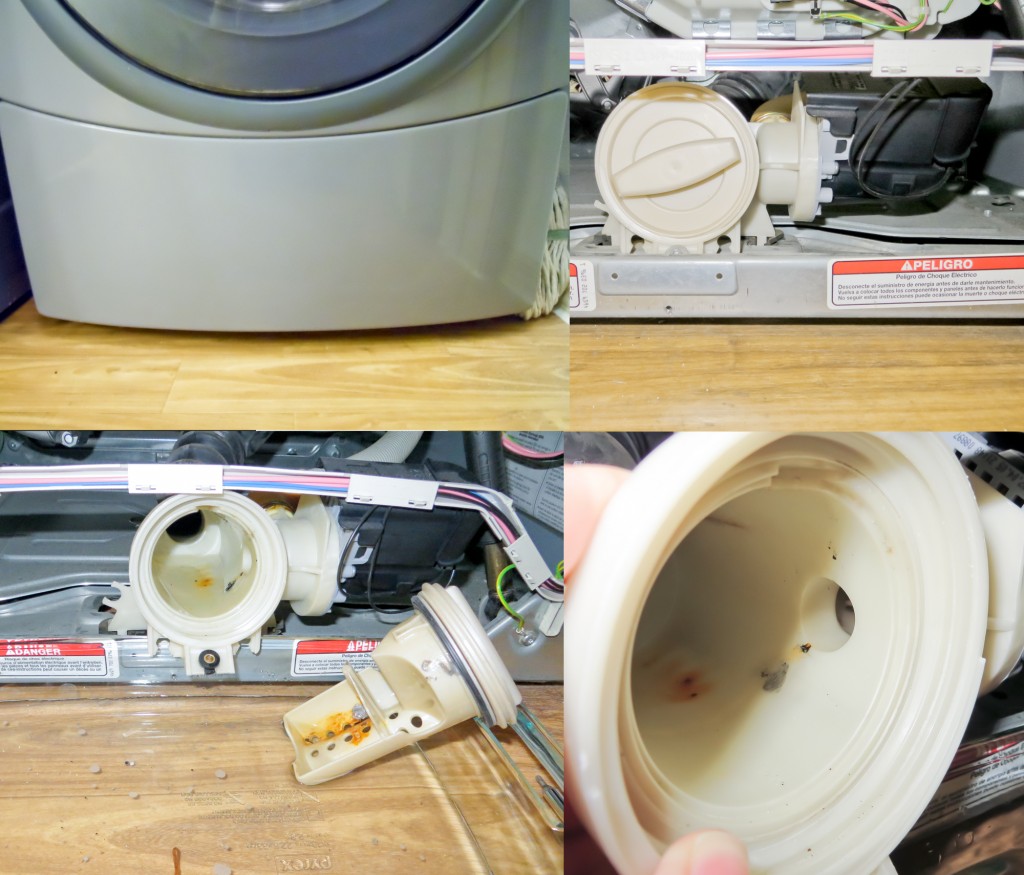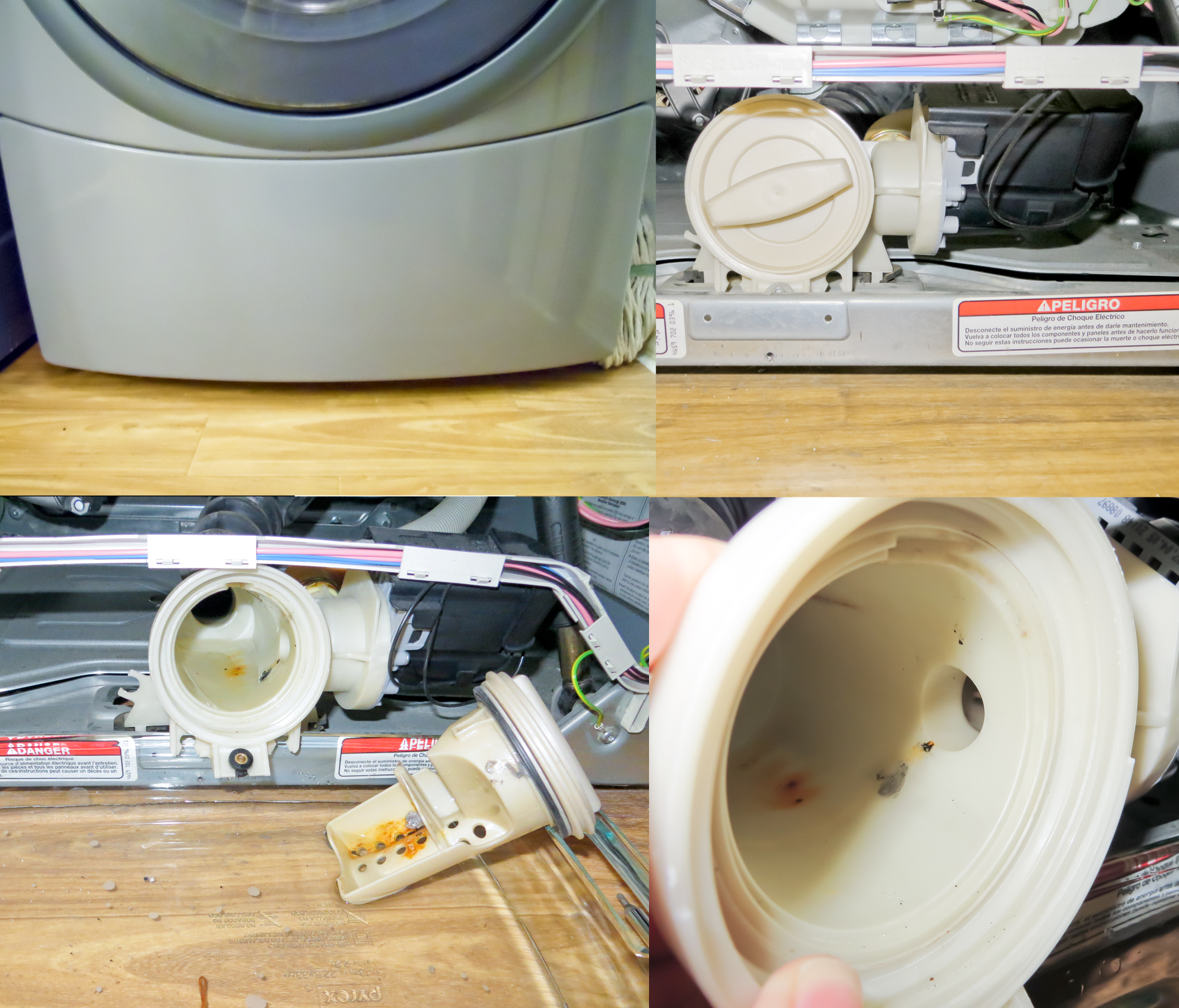 (Unplug washer) Remove screws holding front panel
Place towel/dish under drain
Unscrew drain and clean filter
Check drain for debris
Put back together
Clean out the dryer vent
Problem: Your clothes take forever to dry even though the dryer gets hot. You don't remember the last time you cleaned out the dryer vent and the lint trap isn't cleaned after every use.
Unfortunate Fact: Dryer lint makes great kindling.
Fix it: Vacuum out those dust bunnies from your dryer vent every year and while you're at it, swap the plastic or foil duct to a metal semi-rigid or rigid one. The metal ducts have fewer spaces for lint to build up and are not flammable.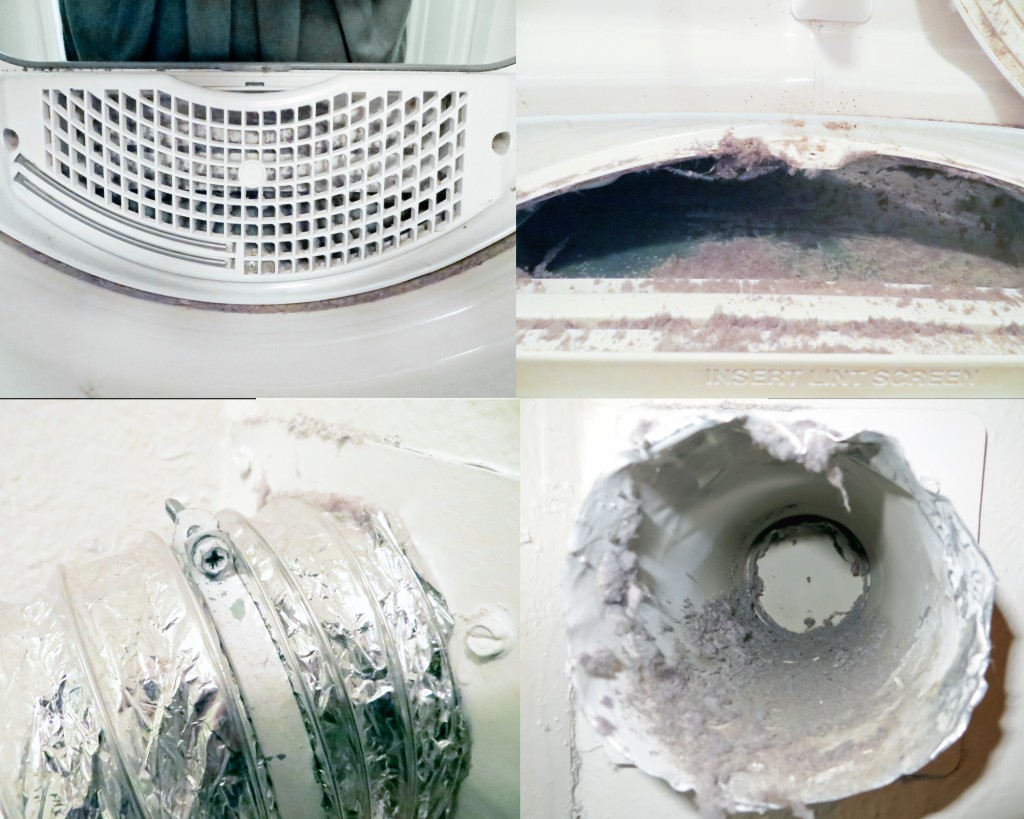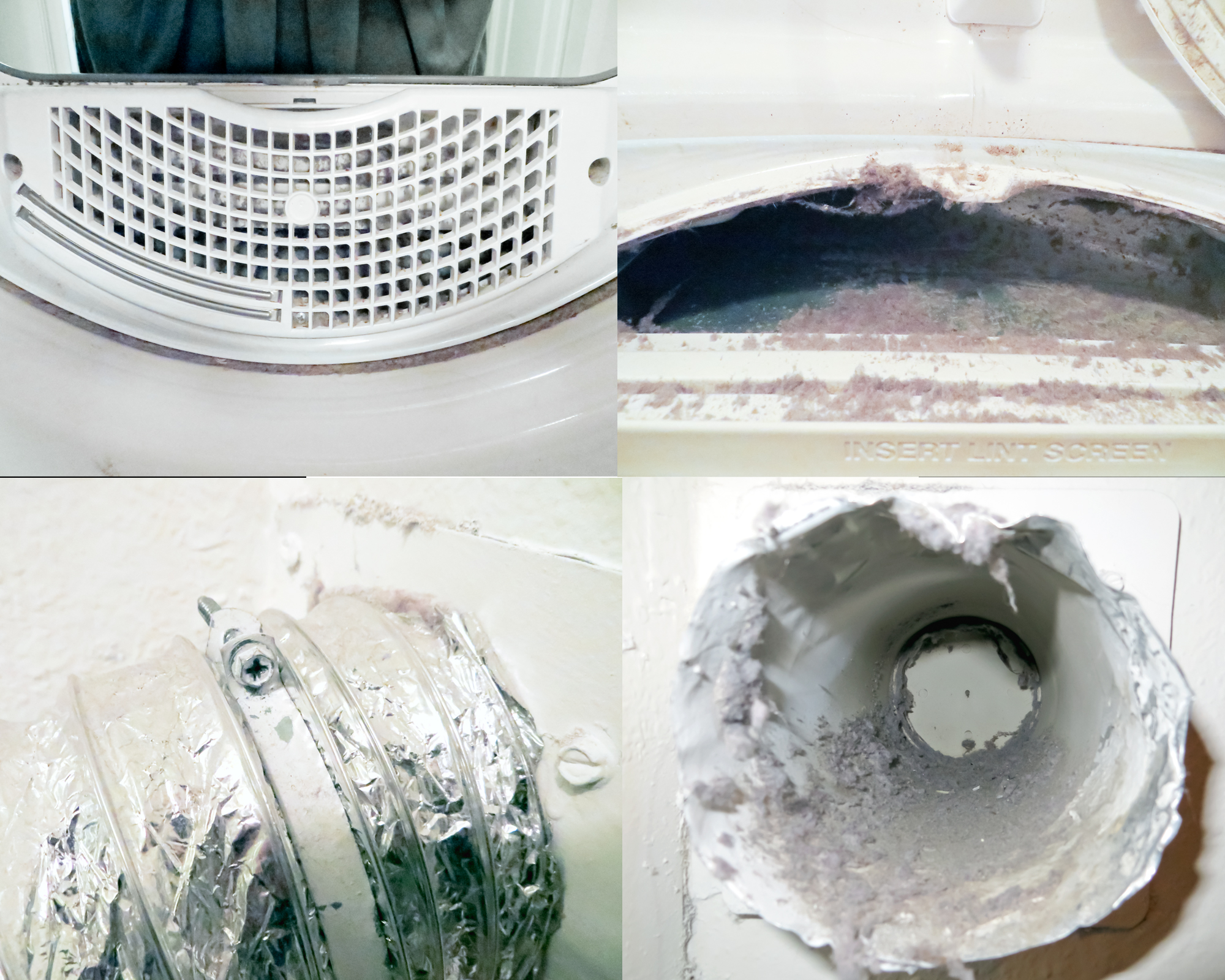 Unplug dryer/turn off gas- Remove lint screen
Unscrew lint cage and vacuum
Pull dryer out and detach hose
Vacuum out hose and connecting ducts
Reattach everything
Remove headlight haze
Problem: Your car's age is showing in the yellowed headlights. Driving at night is not the funnest thing because haze on the headlights is pretty bad.
Lazy Fact: The fix takes less than five minutes and two ingredients.
Fix it: Don't use those crazy expensive kits or those kits from the infomercials. Use some baking soda and water to buff away the nasty haze. Do this whenever the haze build up is bad.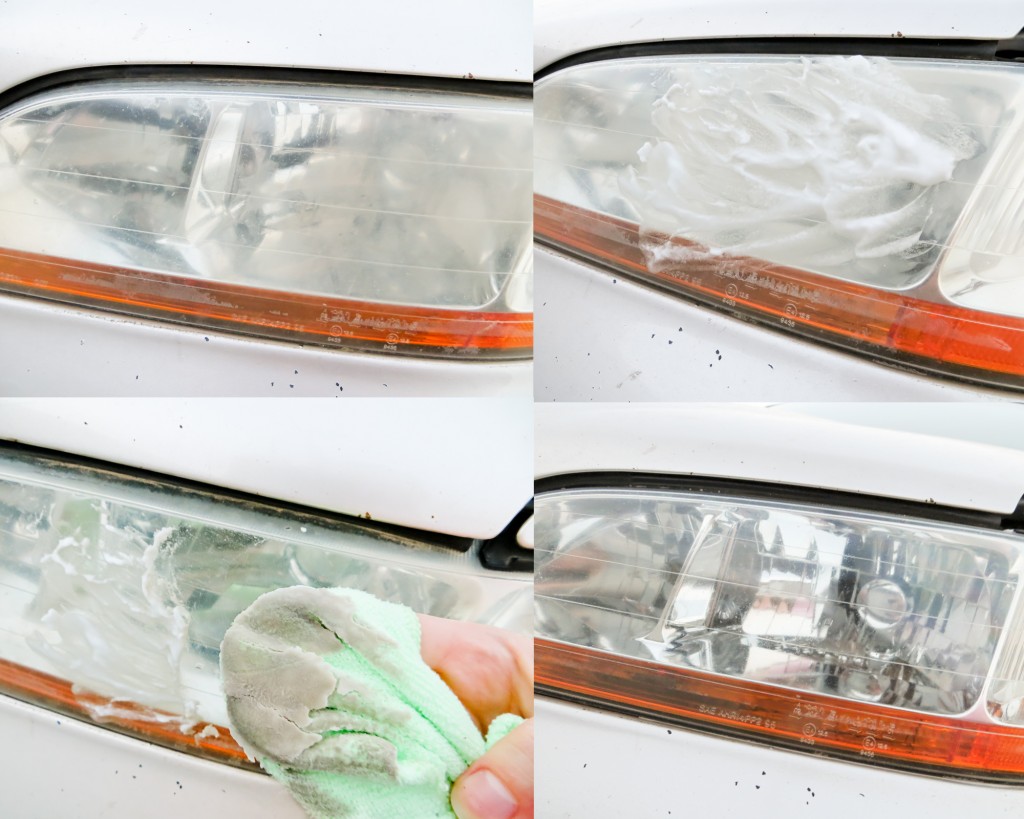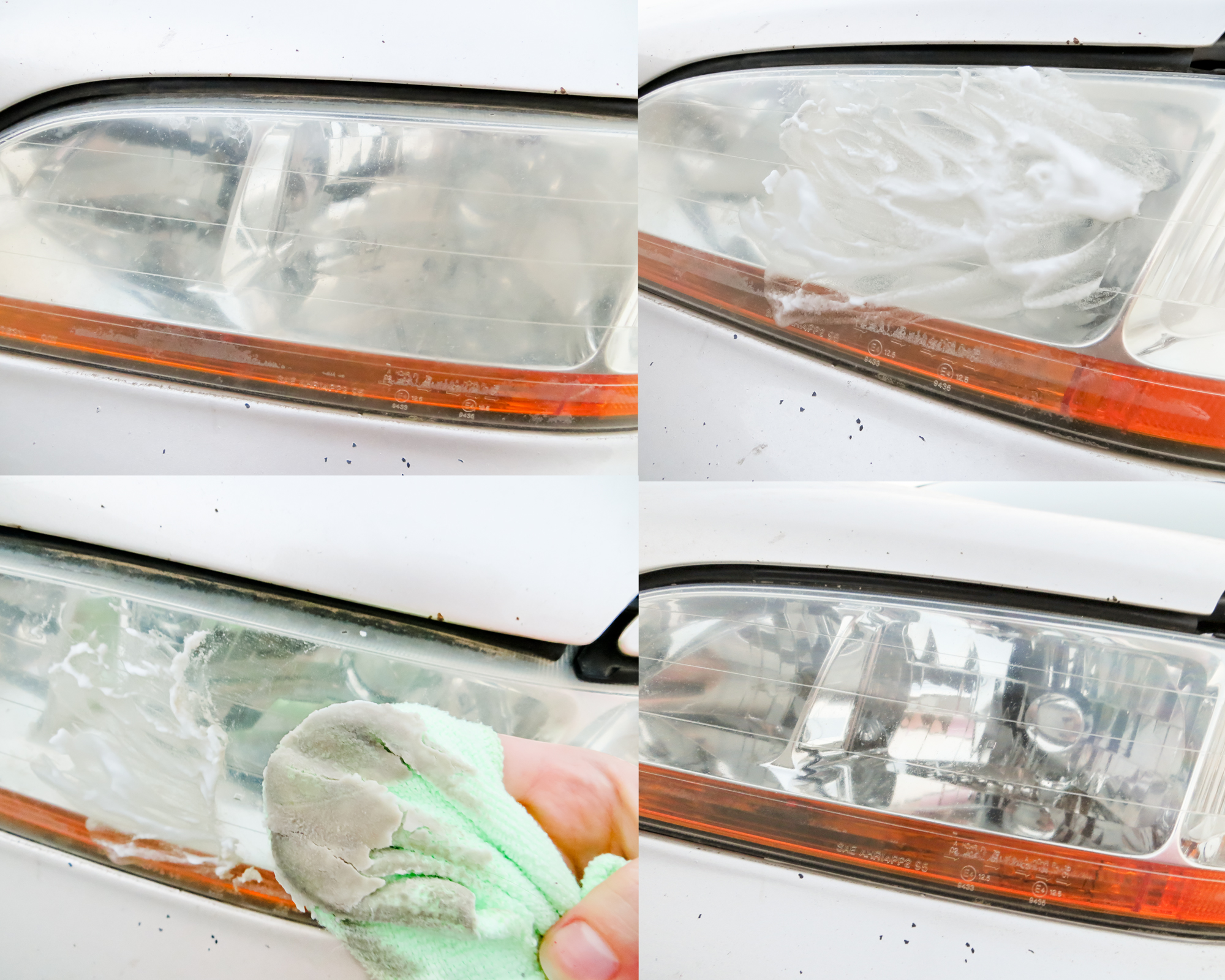 Make a paste of water and baking soda
Apply to headlights
Buff with damp cloth
Rinse remaining baking soda off with water
Dust the refrigerator coils
Problem: Your milk is not as cold as it should be and the butter is melting.
Helpful Fact: The coils are on the bottom or back of the refrigerator.
Fix it: As part of your Spring Cleaning, vacuum up the dirt and dust from underneath your refrigerator.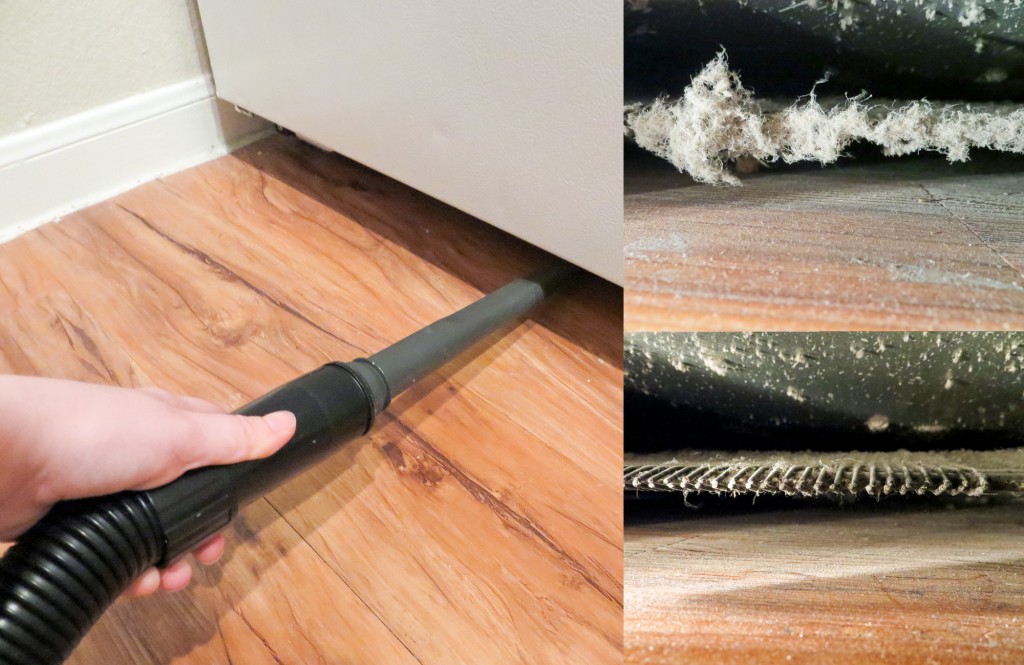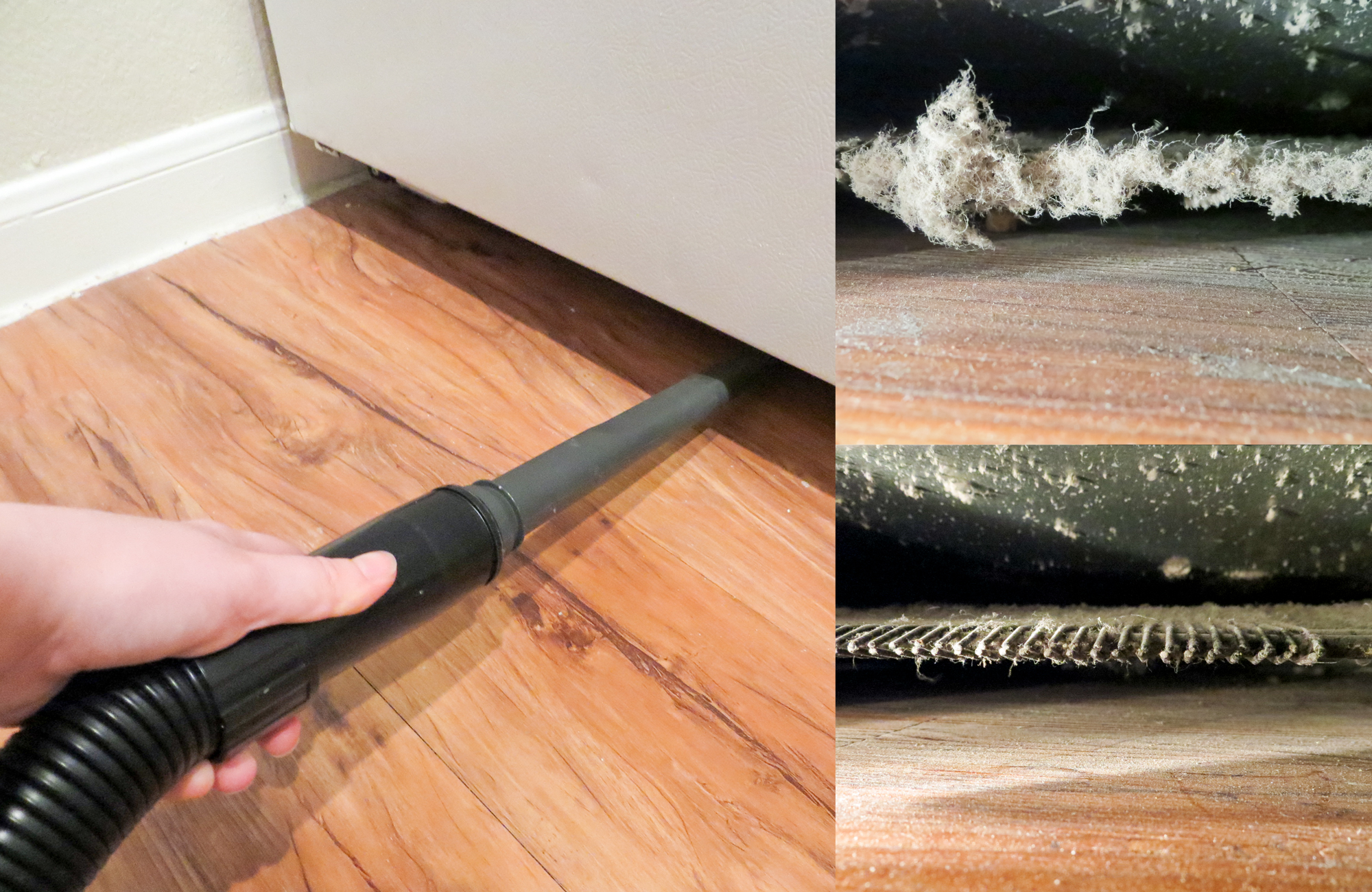 Turn fridge off
Remove front grill
Brush and vacuum coils
Brush and repeat as necessary
Clean your bagless vacuum
Problem: Your vacuum no longer sucks, the clear canister is no longer clear, and there's enough hair on the brush to create a small creature.
Fun Fact: There's a fill line on the canister so you "should" know when to empty it.
Fix it: Clean out your vacuum every other month or so based off usage. You'll be sucking dirt and pet hair in no time.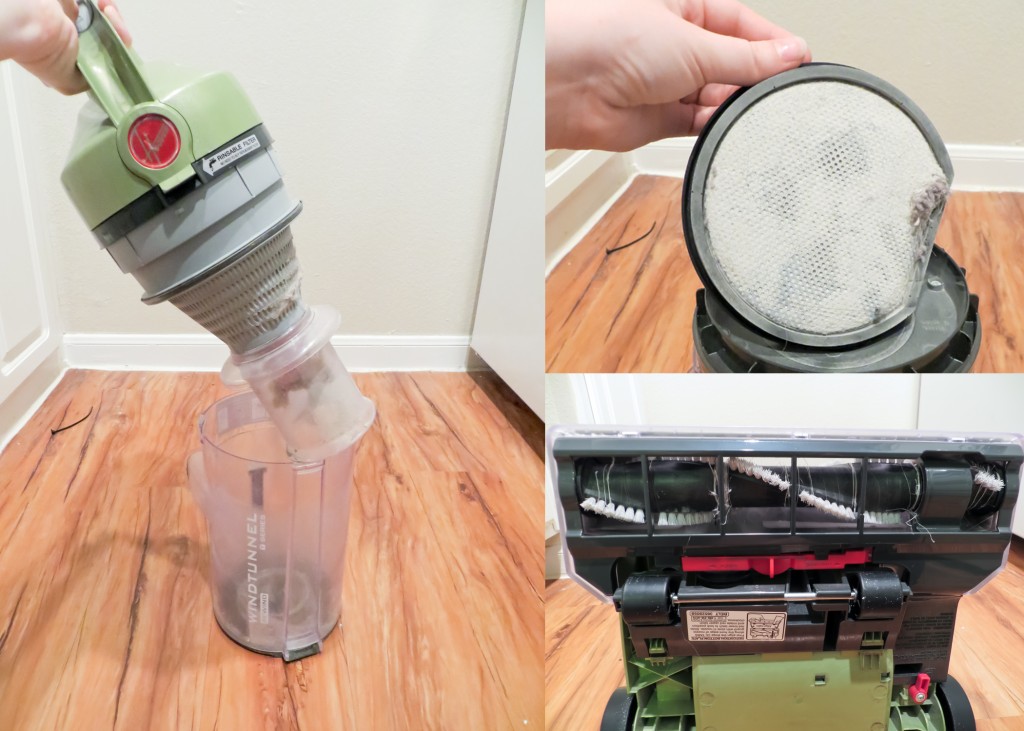 Remove and empty canister
Take canister apart and rinse
Remove filter and rinse as needed or dust as needed (some
filters are washable others are not; check your manual)
Check hoses for blockage
Take a seam ripper and remove hair/string from the roller
brush
Wipe vacuum clean as desired
Wait 24 hours for vacuum parts to thoroughly dry before putting
it back together
On the conservative end, doing these home maintenance projects will probably save you a few hundred dollars. Plus, you'll feel accomplished that you didn't have to pay someone or buy a new one. Thanks to Ruth for letting me guest post, and happy cleaning!
Angela is a full-time mom, wife, and carpet cleaning business owner. She's picked up lots of great cleaning tips over the years and loves learning new ones, all of which she shares on her cleaning blog Angela Says. When she's not cleaning or writing, she loves spending time with her family, attempting to sew and eating Chinese food.
* * *
Do you do your own home maintenance? What other things do you fix yourself? Share your tips!
TAKE BACK CONTROL OF YOUR HOME LIFE
---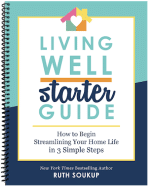 Ever feel like you just can't keep up? Our Living Well Starter Guide will show you how to start streamlining your life in just 3 simple steps. It's a game changer--get it free for a limited time!
If you love this resource, be sure to check out our digital library of helpful tools and resources for cleaning faster, taking control of your budget, organizing your schedule, and getting food on the table easier than ever before.