Learn how to make this DIY lemon sugar scrub gift in only three ingredients and just 5 easy steps. It's completely customizable and so super simple to make!
If you've never made a sugar scrub before, you're really in for a treat! It makes a great gift, and quite frankly with Mother's Day just around the corner you simply can't go wrong giving this DIY lemon sugar scrub a try! You can purchase everything online to be delivered to your door.
This tutorial focuses on using lemon, but it's incredibly easy to adapt this recipe and come up with some amazing scrub creations. Feel free to play around with the type of sugar you use, the essential oils you scent it with, and the different carrier oils and other additives you can mix in. All of these ingredients can be purchased at your local grocery store or online, and your finished product will easily cost less than a quarter of what you might pay in stores. Even better, it won't be full of the chemicals & preservatives often found in manufactured skincare items!
So let's get started, shall we?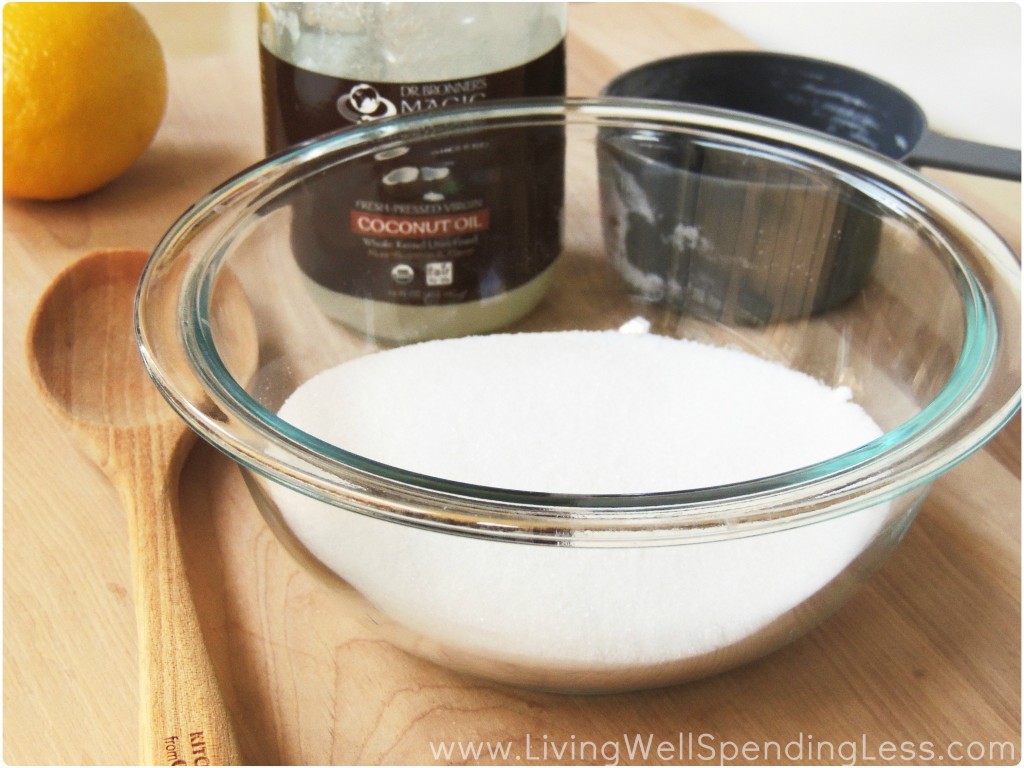 Here is what you need:
1 cup white sugar 1/4+ cups Coconut oil (substitutions listed below) Lemon
essential oil
8 oz. mason jar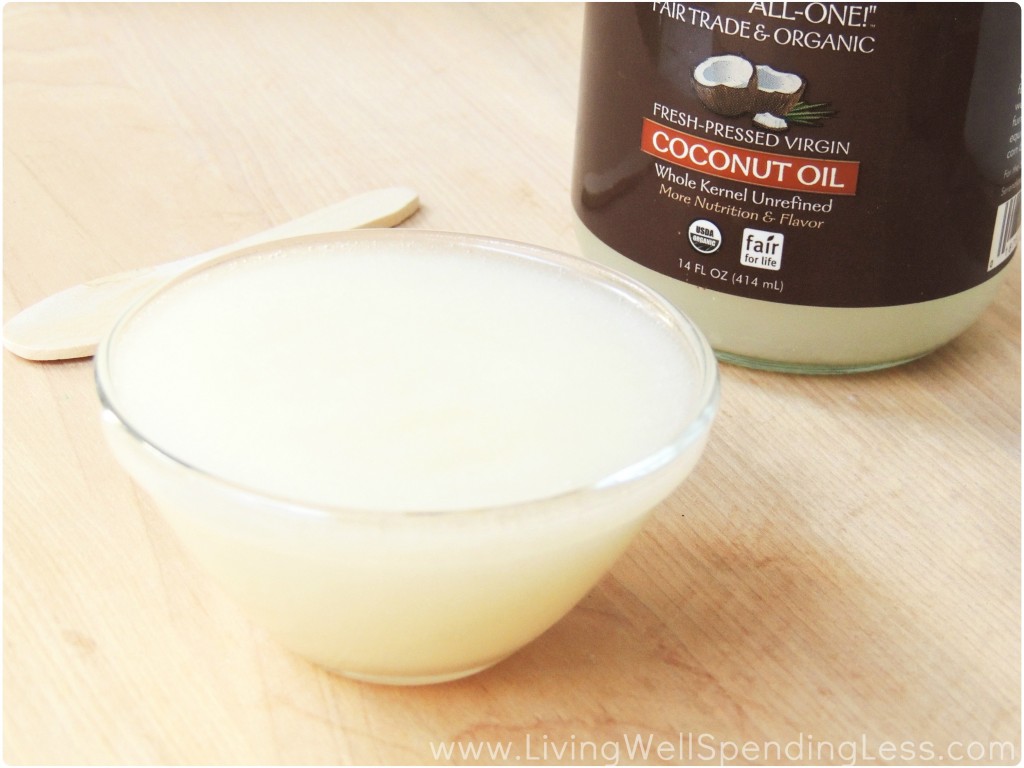 Step 1: Measure out 1 cup of white sugar and place it in a mixing bowl.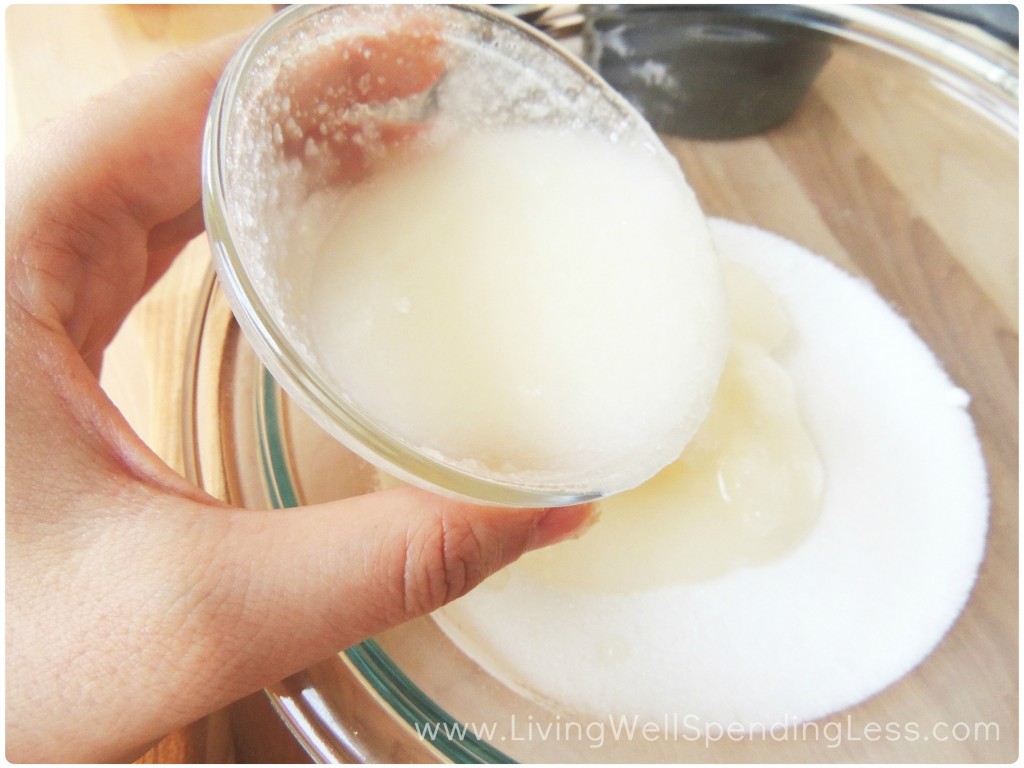 Step 2: Measure out your coconut oil. The amount of oil you use is up to you, but you might consider starting with 1/4 cup and going from there. If you're allergic to coconuts, you could substitute coconut oil for almond oil, jojoba oil, grape seed oil, etc. I chose coconut oil, however, since I love the slightly sweet scent it carries and because it is a solid at room temperature. As a result, I've found that it is marginally better at staying mixed in with the sugar. In addition to smelling fantastic, coconut oil is great for your skin (and even good for cooking!).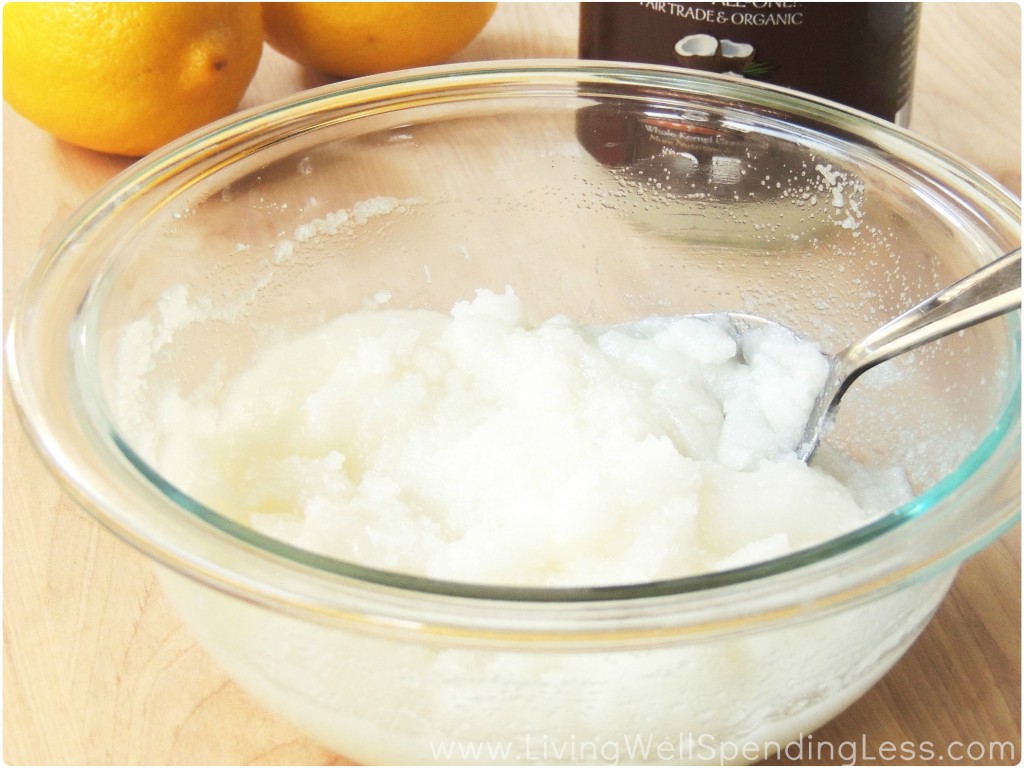 Step 3: Mix your coconut oil with your sugar until your mixture becomes almost light and fluffy looking, adding more or less coconut oil until you have your desired consistency. How moist you would like your scrub to be is completely up to you!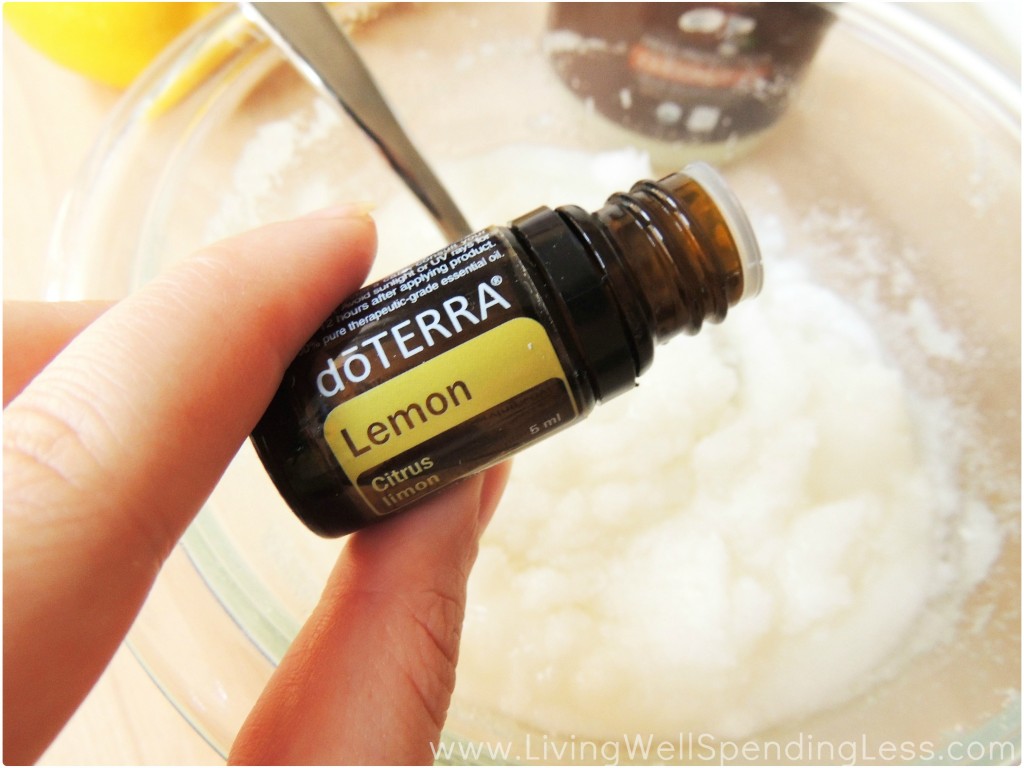 Step 4: Add your essential oils to give your mixture a nice lemony scent! You could put in any essential oil you prefer, but be sure to check out this post to get the lowdown on which essential oils are safe for topical use. I put in about 15 drops of this essential oil, but you may opt for more or less.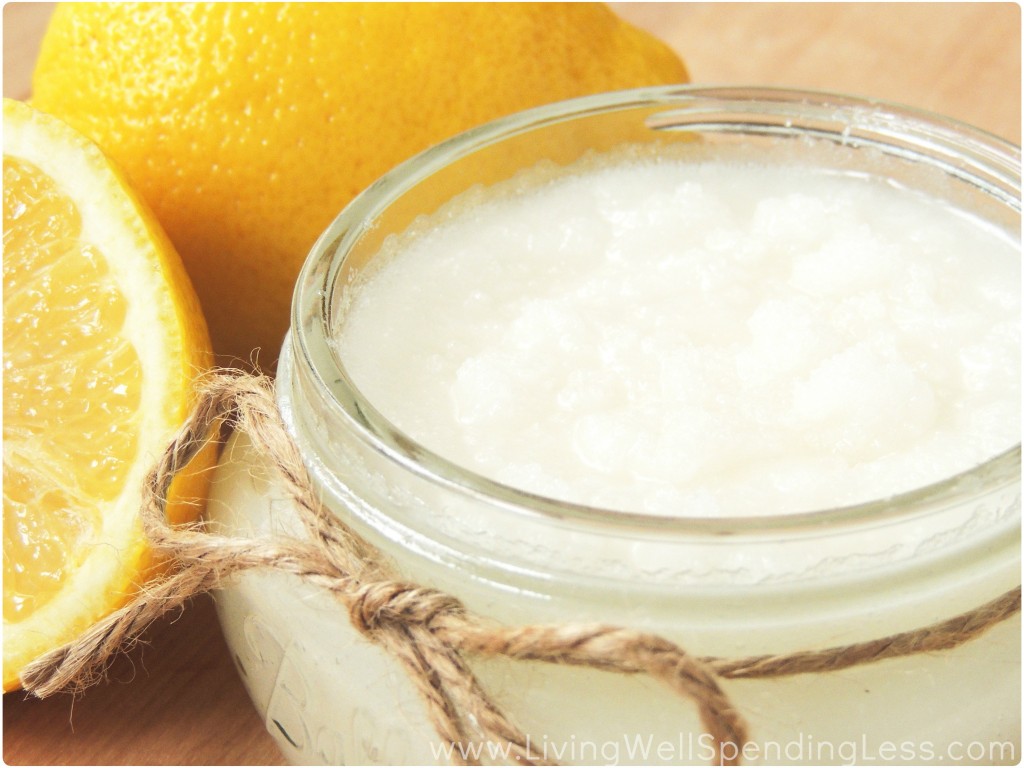 Step 5: Place your sugar scrub in a clean 8 oz. mason jar (wide mouth or regular mouth size, as shown above), making sure that no water is leftover in your jar from washing it. Then enjoy! To use your scrub, scoop out about a spoonful and rub it in your hands as though you were washing your hands with soap, allowing the oil to moisturize your skin while the sugar exfoliates. Rinse your hands with cool water once you have worked in the scrub and enjoy your silky smooth skin!
Other DIY Posts You'll Love:
Pin for Later:

TAKE BACK CONTROL OF YOUR HOME LIFE
---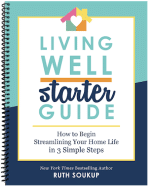 Ever feel like you just can't keep up? Our Living Well Starter Guide will show you how to start streamlining your life in just 3 simple steps. It's a game changer--get it free for a limited time!
If you love this resource, be sure to check out our digital library of helpful tools and resources for cleaning faster, taking control of your budget, organizing your schedule, and getting food on the table easier than ever before.