This year I am beyond thrilled to introduce you to a revamped series here at LWSL called Handmade Holidays! In past years I have shared my own holiday gift ideas, but this year I thought it would be fun to get some inspiration elsewhere. I asked eight of my favorite up-and-coming bloggers to share a simple and frugal handmade gift idea. I was so blown away by all the amazing ideas they came up with, and I think you will be too. Each Monday, from now until Christmas, one of these talented women will be sharing their gift idea. Please be sure to welcome them here to LWSL, and to take the time to check out their blogs. You will be so glad you did!
* * *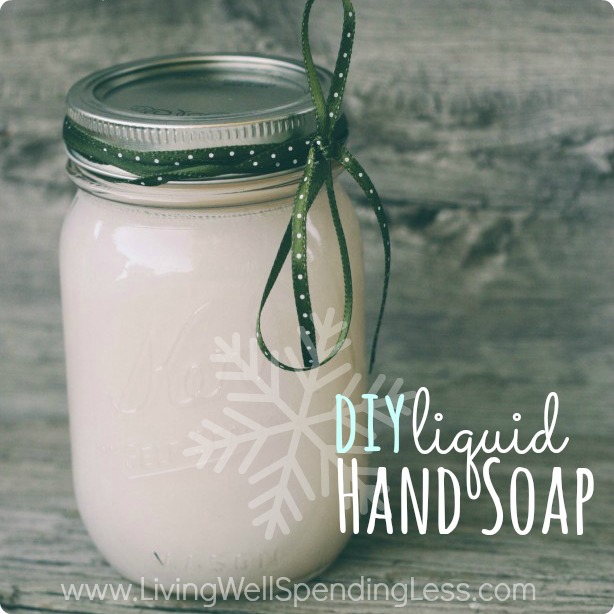 TAKE BACK CONTROL OF YOUR HOME LIFE
---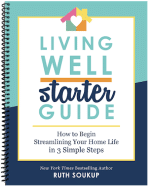 Ever feel like you just can't keep up? Our Living Well Starter Guide will show you how to start streamlining your life in just 3 simple steps. It's a game changer--get it free for a limited time!
This is a guest post is from Haley of Cheap Recipe Blog
When I was about seven years old, I wanted to give my mom a really nice Christmas gift. I remember feeling guilty that she gave me such nice gifts (like dolls and games and new clothes) – and all I ever gave her was necklaces made out of yarn and buttons, pictures that I had colored, and other simple homemade gifts.
In the weeks before Christmas, I remember asking her what she wanted for Christmas. She replied, "Oh Haley honey – just make me something homemade! Homemade gifts are the best gifts".
Although she said it with conviction, I didn't buy it. Why would a homemade gift be better than getting something shiny and new? What could I possibly make that would compare to something purchased in a store?
Today, 20-some years later, I know exactly what my mom was talking about. As I grow older, I realize ultimately how little satisfaction material things give me.
Sure, I love getting new stuff as much as anyone else. But ultimately, these items don't make me happy. I realize that the times that I am most happy are the times I spend with the people I love. And when I can't physically be with the people I love,
I get satisfaction from making gifts or food for them. Usually this involves baking something rich and decadent, but a good craft of DIY project can also be fun and is much appreciated by the recipient.
This homemade hand soap is really fun and easy to make. I found the idea in Richard Blais' cookbook, Try This At Home: Recipes From My Head To Your Plate. This is one of the most bang-for-your-buck homemade gifts out there. A travel-size bar of soap turns into a huge batch of liquid hand soap.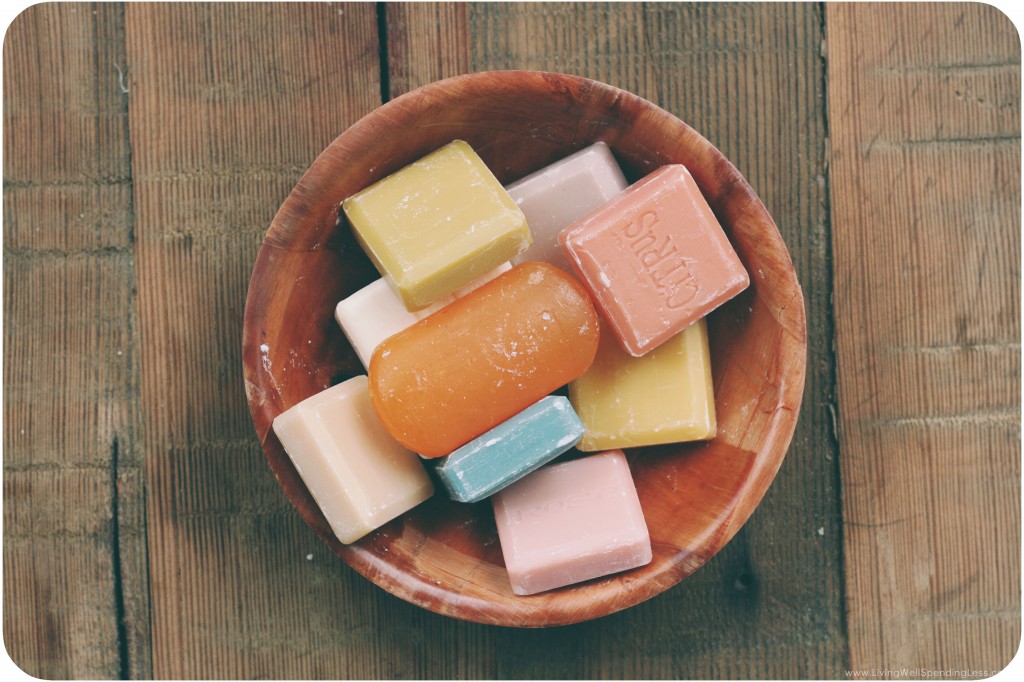 Although the texture of the liquid soap isn't exactly like the stuff you buy in the store, it cleans your hands just the same.
DIG DEEPER
---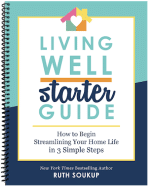 We invite you to join more than one million subscribers in getting regular tips & advice via email. When you subscribe you'll also get access to our game-changing Living Well Starter Guide as our gift to you!
And you can customize it by adding essential oils. Give it a try for yourself. Or better yet, make a batch, put it in a pretty soap dispenser, and give it away as a gift.
Here is what you need:
1 bar unscented soap
1 gallon water
1 tsp essential oil such as lavender, peppermint, lemongrass, etc. (optional)
Cheese grater
Large soup pot
Soap dispensers (this makes a huge batch)
Step 1: Using a cheese grater, grate the soap into a large bowl.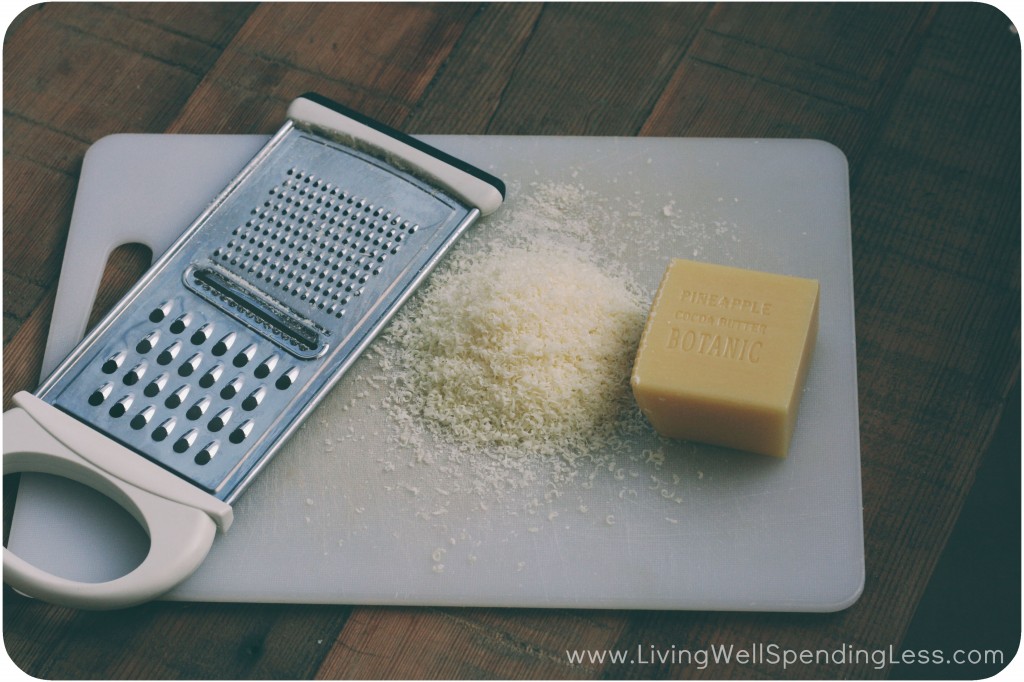 Step 2: Bring water to a boil over high heat. Add soap and stir until dissolved. This will take about two minutes. Remove the mixture from heat and allow to cool, stirring every five minutes or so.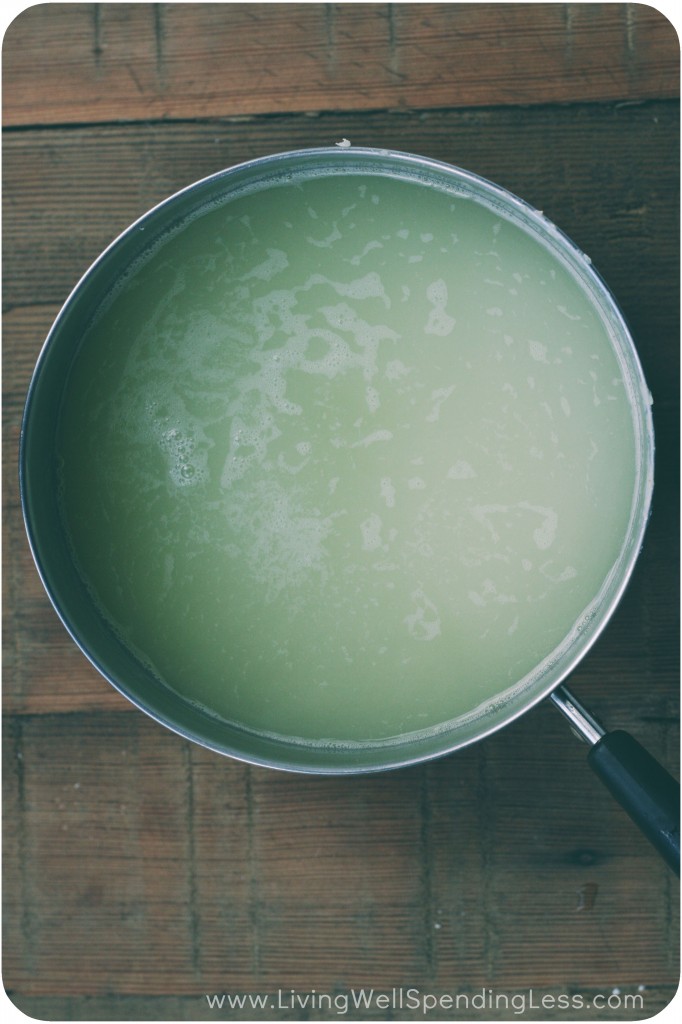 Step 3: Stir in extract, if using. Pour soap into soap dispenser. If the soap is a little too thick for your liking, use a hand mixer and beat until smooth.
If you want a smaller amount of hand soap, simply use a half gallon of water and a travel size bar of soap. This recipe is very adaptable.
I hope you have fun making this liquid hand soap, and I hope your recipients love it. Make your gift extra special by putting it in a pretty soap dispenser and placing it in a sparkly gift bag. And if you decide to keep it all for yourself – more power to you! Enjoy.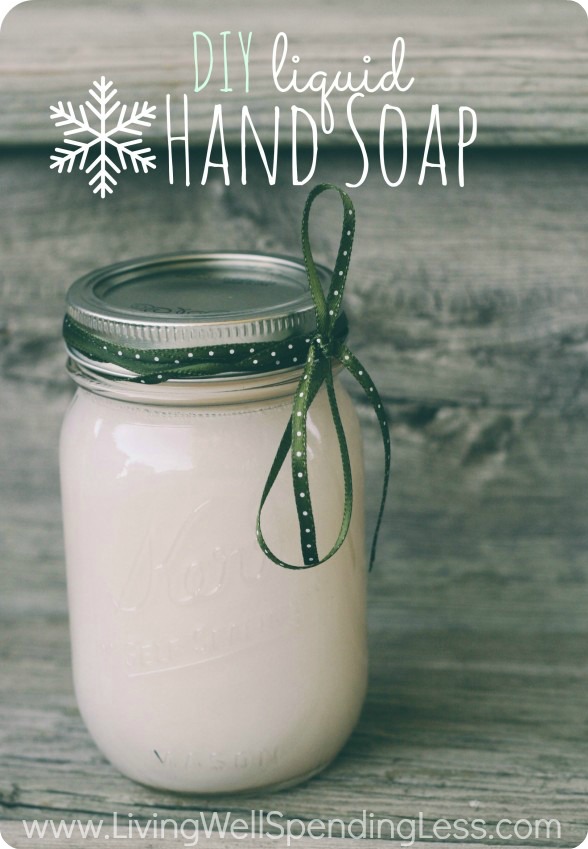 * * *
Have you ever tried to make your own liquid hand soap?

Haley is the author of Cheap Recipe Blog, which features creative and low-cost recipes and money-saving tips. Haley's pride and joy are her "$10 Food Day" posts: Four recipes (breakfast, lunch, dinner, and a snack), enough to feed a family of four, all for less than $10 – for the entire day.
READY FOR MORE?
---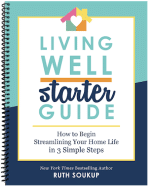 We invite you to join more than one million subscribers in getting regular tips & advice via email. When you subscribe you'll also get access to our game-changing Living Well Starter Guide as our gift to you!