Looking for a fun decor project this Christmas? This DIY ornament wreath is festive and easy to make with wire hangers, pliers, ribbon and spare ornaments!
I have been wanting to make an ornament wreath for practically forever, ever since I spotted the original here a few years ago. Last year I went a little crazy on ornaments and other trimmings at the after-Christmas sales (more on that later), which meant this year I finally had enough ornaments to spare.
My original plan for this wreath was to hang it over my faux mantel in the living room, above my pretty little display of candles, greenery, and scalloped felt trees (more on that later too), but alas, once it was done I realized that a.) it was too heavy and fragile to safely hang without putting a huge anchor (and hole) in the middle of the wall and b.) it doesn't lie flat against the wall which makes it difficult to hang.
I first tried it on one of our back doors from an over-the-door wreath hook, which worked well and looked nice but wasn't practical for all the coming and going we do through that door (again, too fragile!) Husband then had the brilliant idea of hanging it from the curtain rod in the middle of our front window, which was the perfect solution. Just know that if you do decide to make this wreath, you will need to be creative when it comes to hanging it!
This was a great project to do with the girls because it was so easy. They really enjoyed stringing the ornaments on the hanger, and I pretty much let them at it without much direction. However in retrospect I probably should've used all shatterproof ornaments and made sure to first secure the tops of the ornaments with hot glue, since we had quite a few ornament casualties, especially when we were trying to connect the two ends and get it hung up. Overall, though, I just love how it turned out!
DIY Ornament Wreath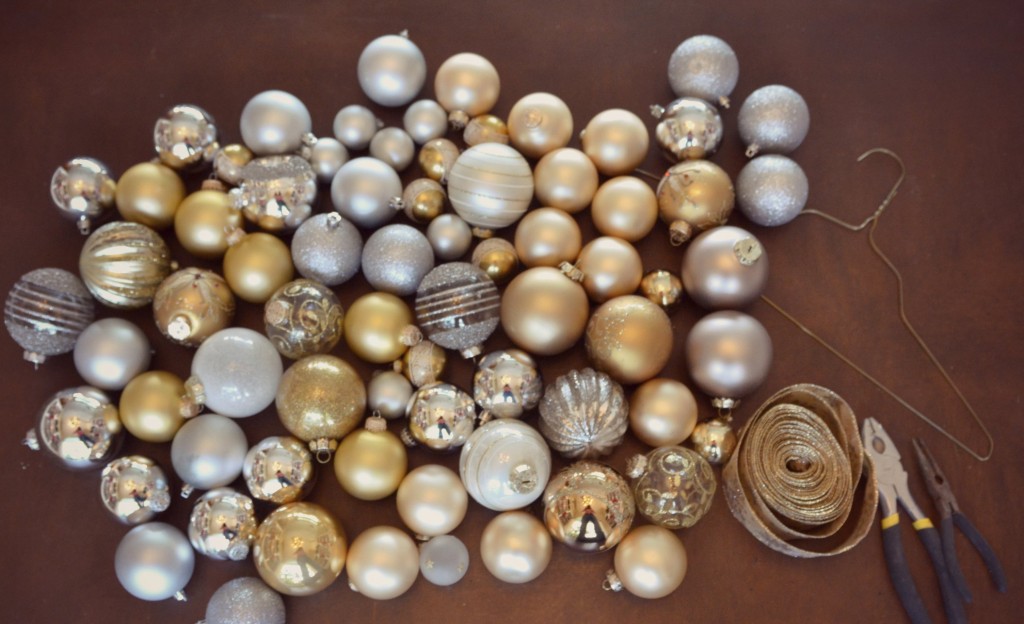 Here is what you will need:
ornaments–LOTS & LOTS! (We used about 70) wire hanger pair of pliers glue gun (we didn't use it but we should have) wired ribbon for bow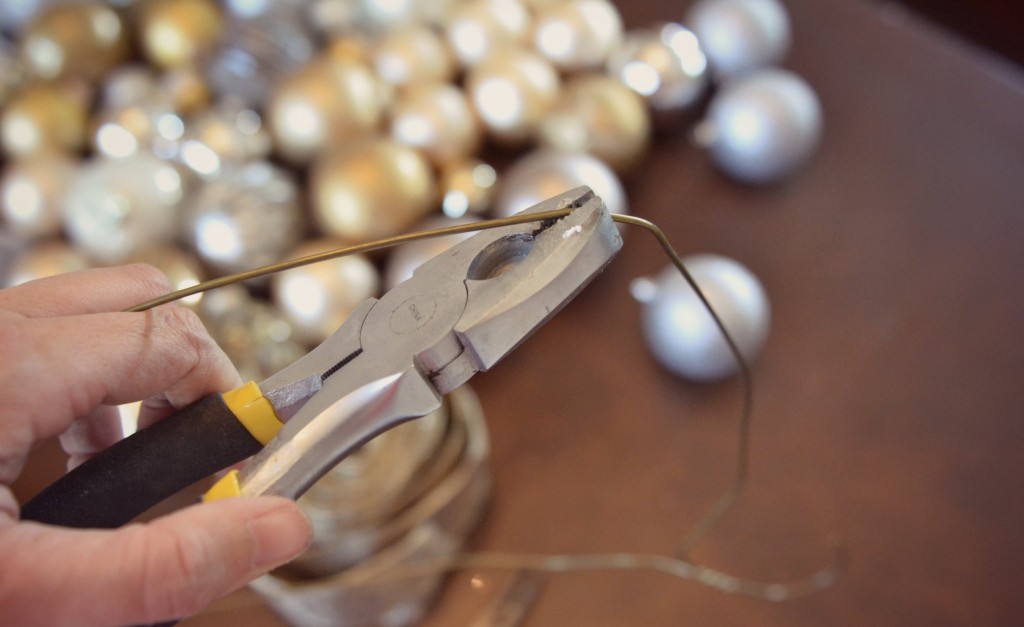 We started by using a pair of pliers to shape the wire hangers into a circle. This part takes about thirty seconds.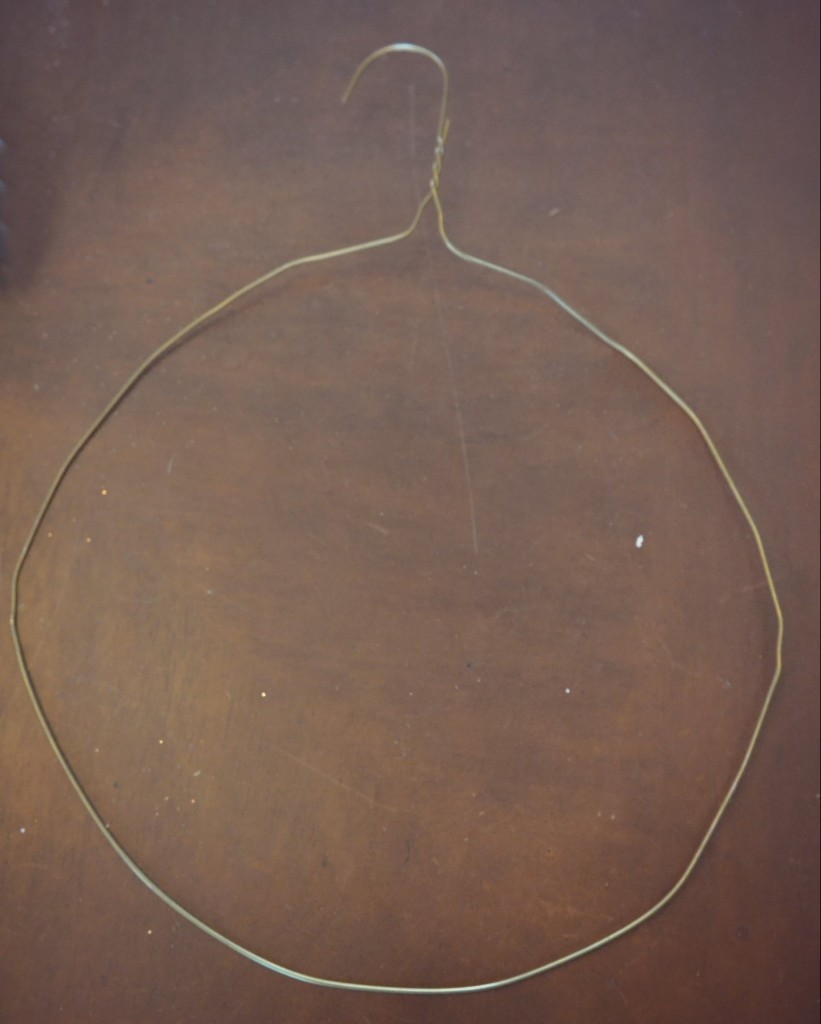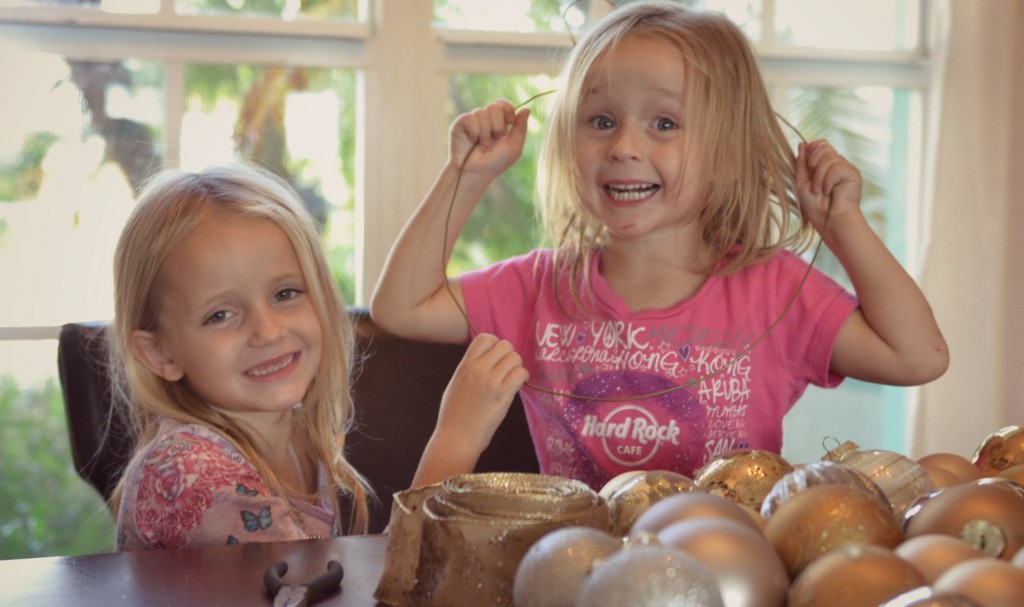 Once that was done, we carefully untwisted the top of the hanger and the girls began carefully sliding the ornaments onto the wire from both sides, varying the sizes and colors as they went. Again, if we were to do it again, I would have made sure to FIRST SECURE THE TOPS USING HOT GLUE. For kids, shatterproof ornaments are probably also better. For the record, my kids were very careful with the glass and they didn't actually break any while they were doing this part–that all happened later–but better safe than sorry!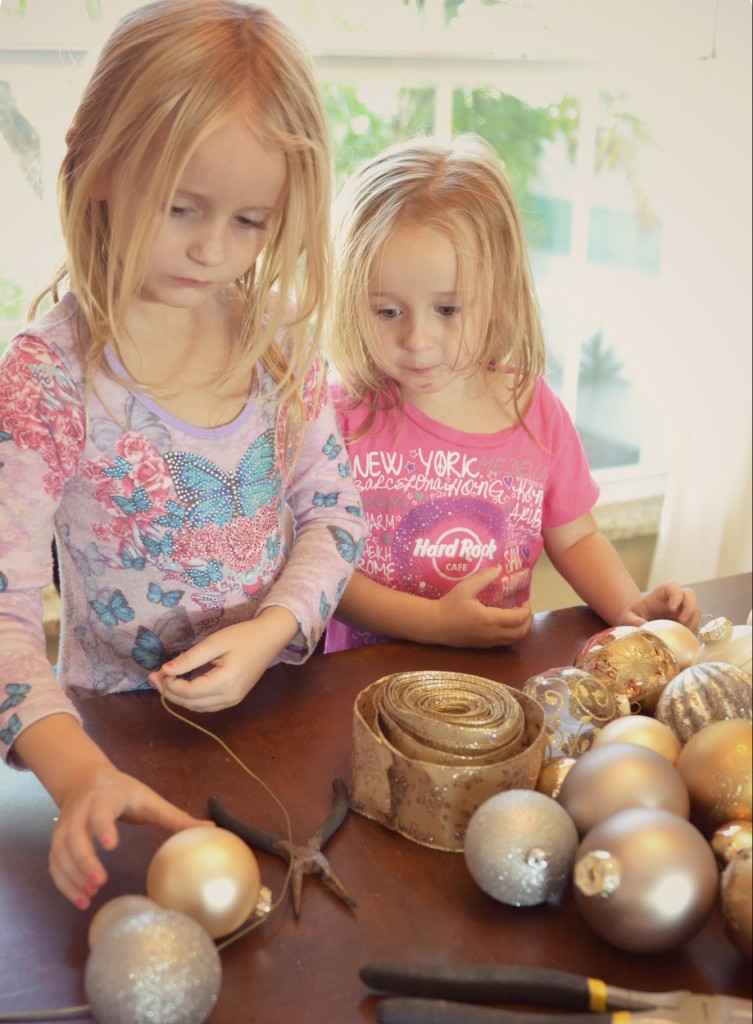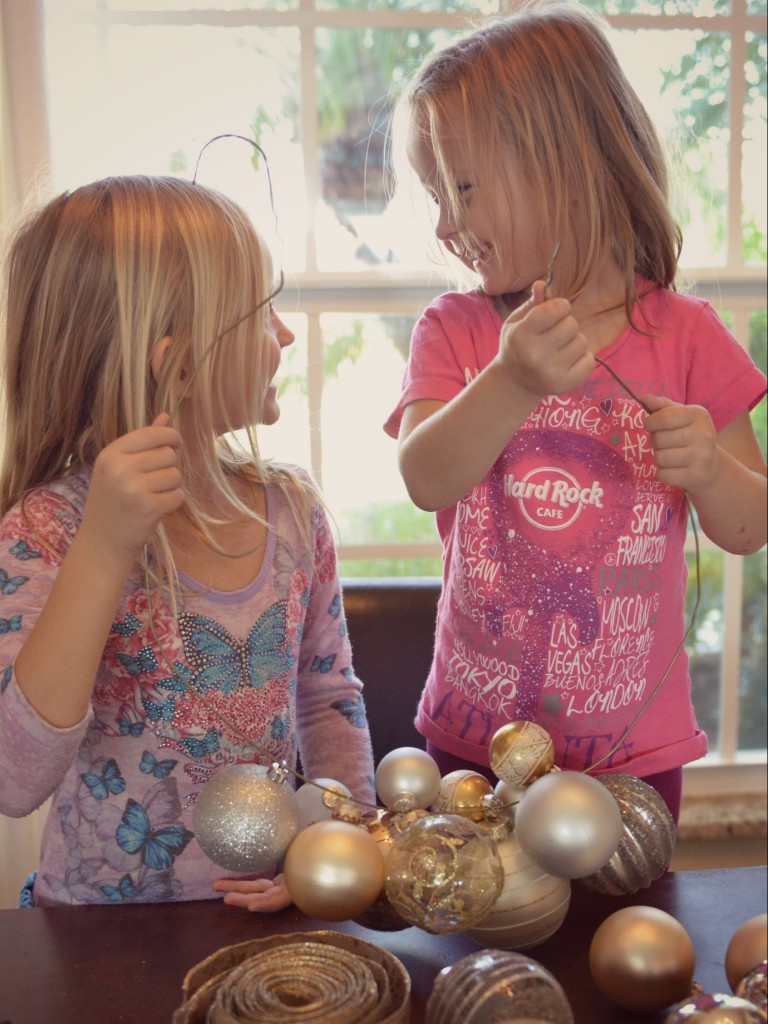 Once the hanger was full, my husband helped me re-twist the top of the hanger into place. This was definitely a two-adult job!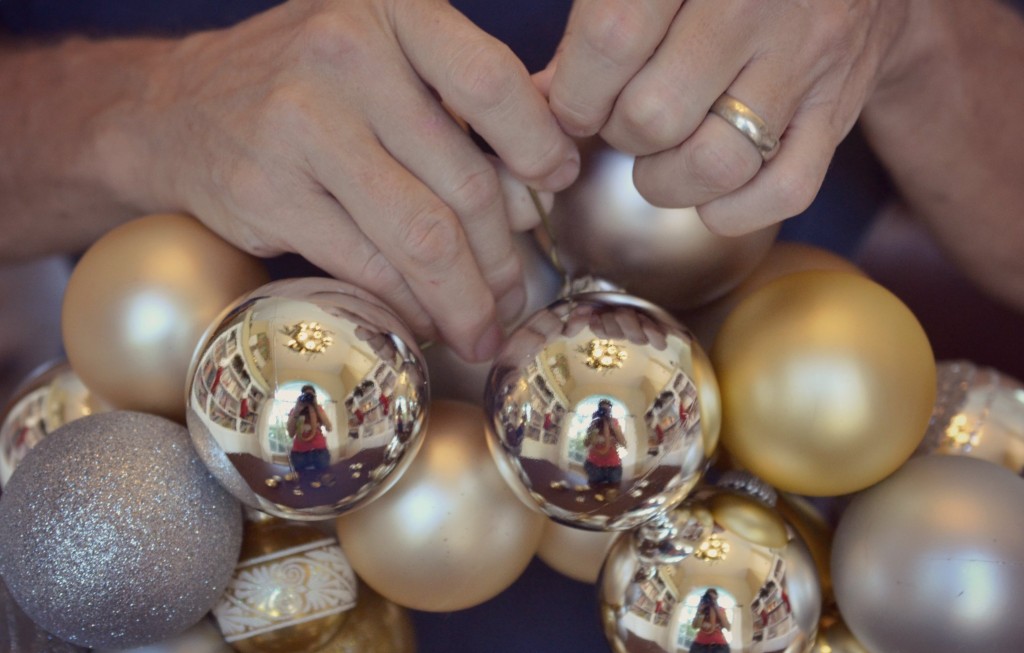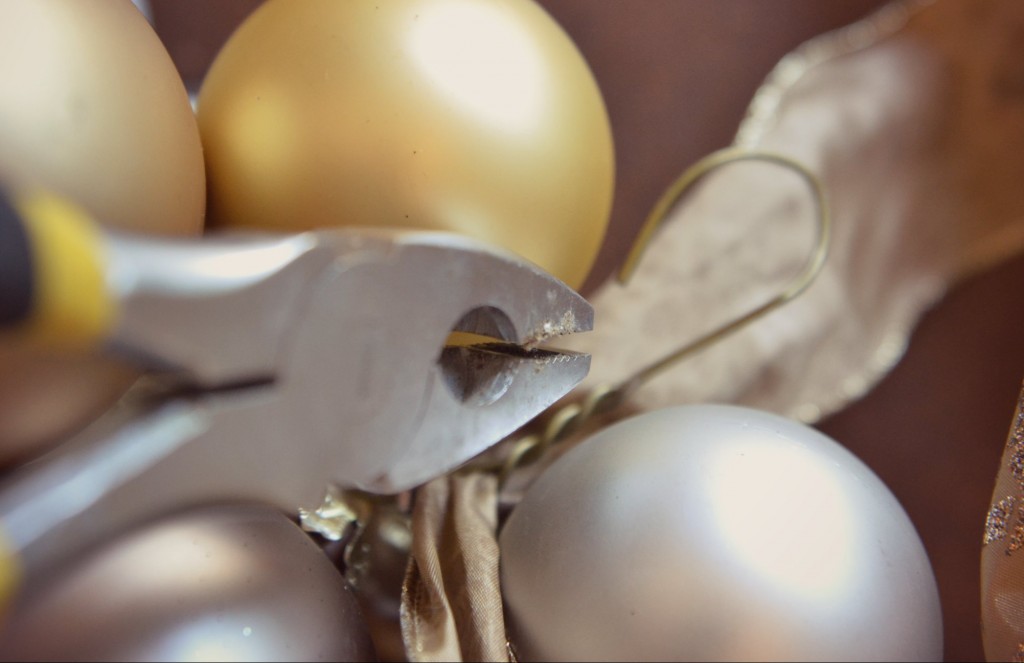 We used the pliers to bend the top of the hanger into a nice hook, then I shaped a pretty bow out of the wire ribbon to finish it off.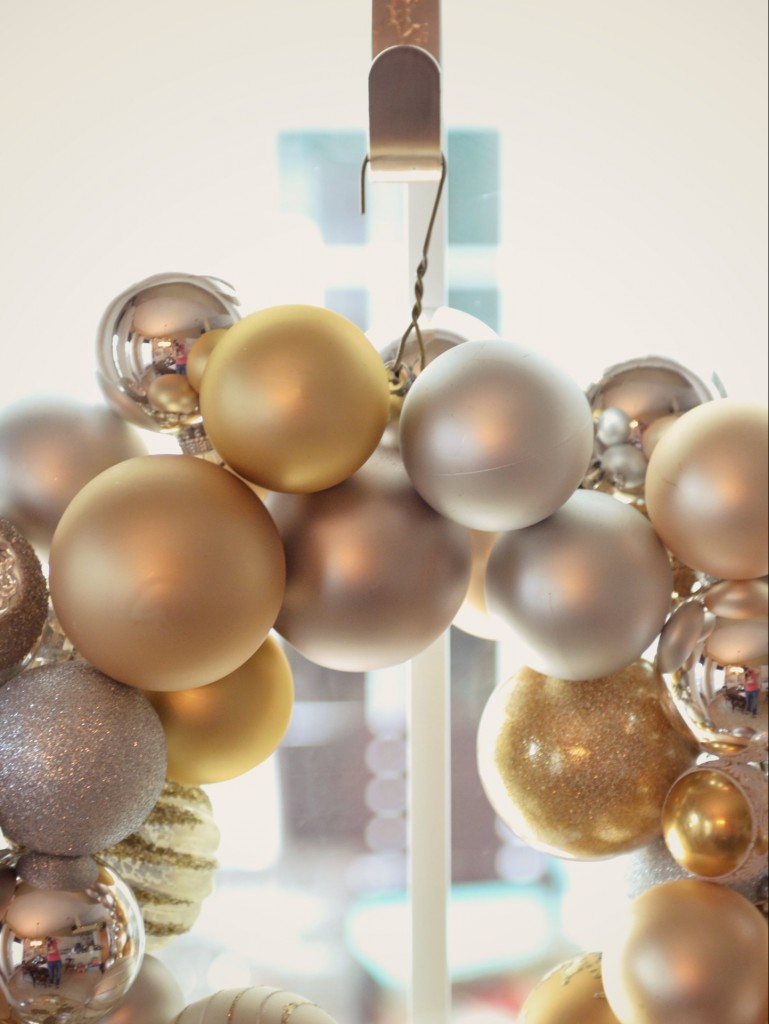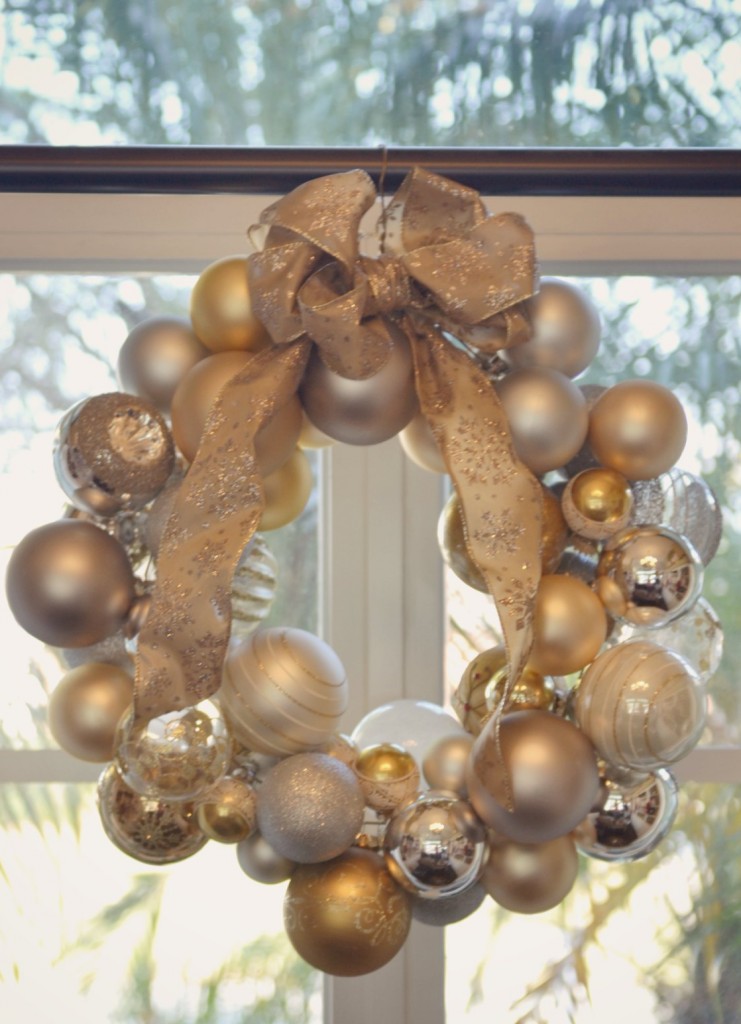 Isn't it pretty? It is everything I dreamed it would be…and more! Now to find something to hang over my mantel……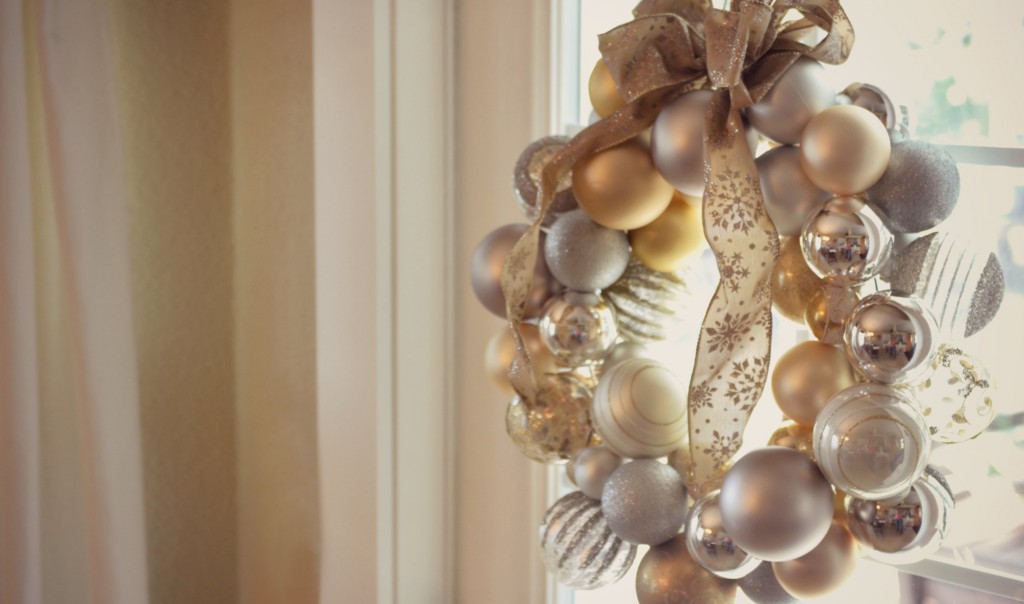 Other DIY decors:
PIN FOR LATER:

TAKE BACK CONTROL OF YOUR HOME LIFE
---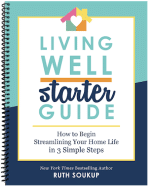 Ever feel like you just can't keep up? Our Living Well Starter Guide will show you how to start streamlining your life in just 3 simple steps. It's a game changer--get it free for a limited time!
If you love this resource, be sure to check out our digital library of helpful tools and resources for cleaning faster, taking control of your budget, organizing your schedule, and getting food on the table easier than ever before.