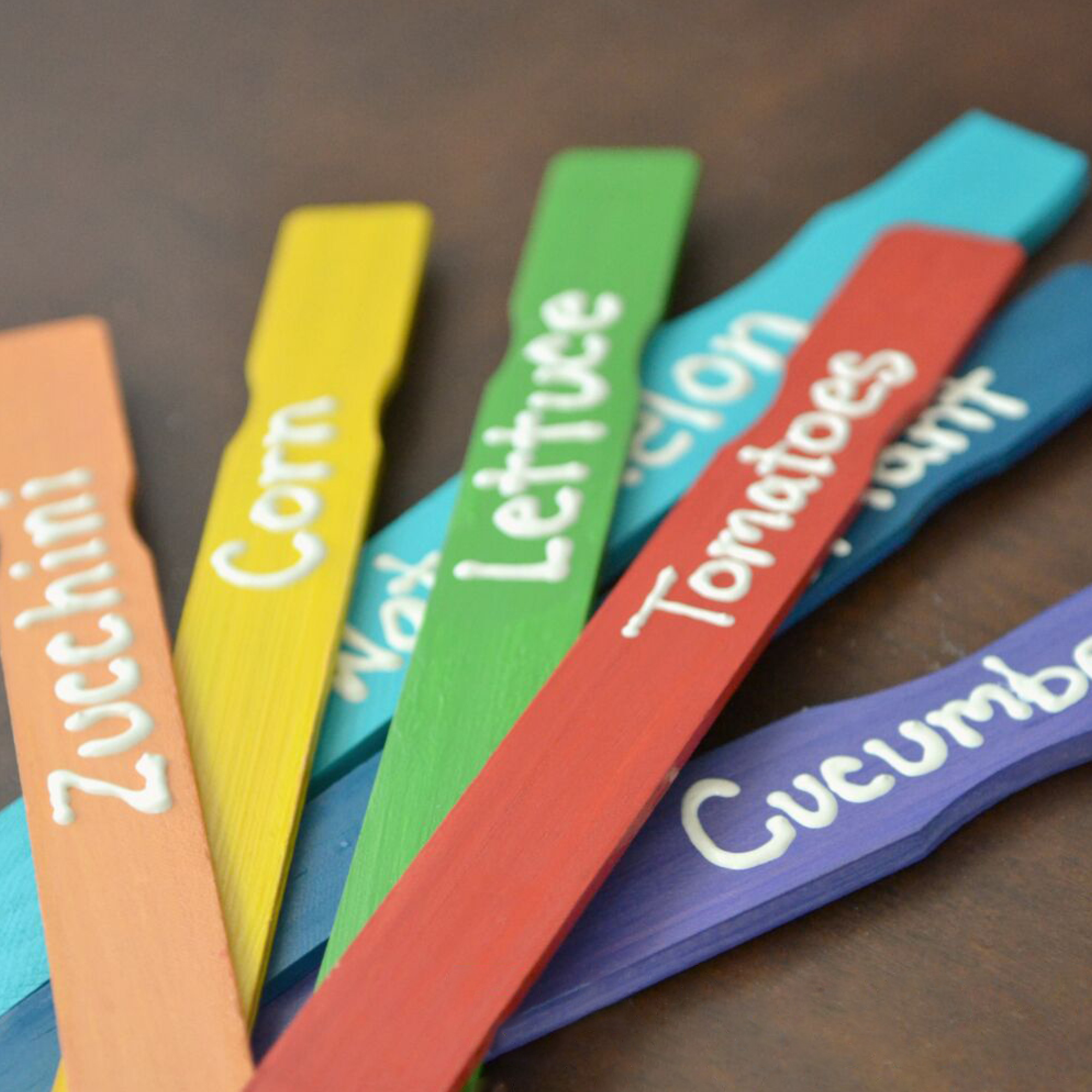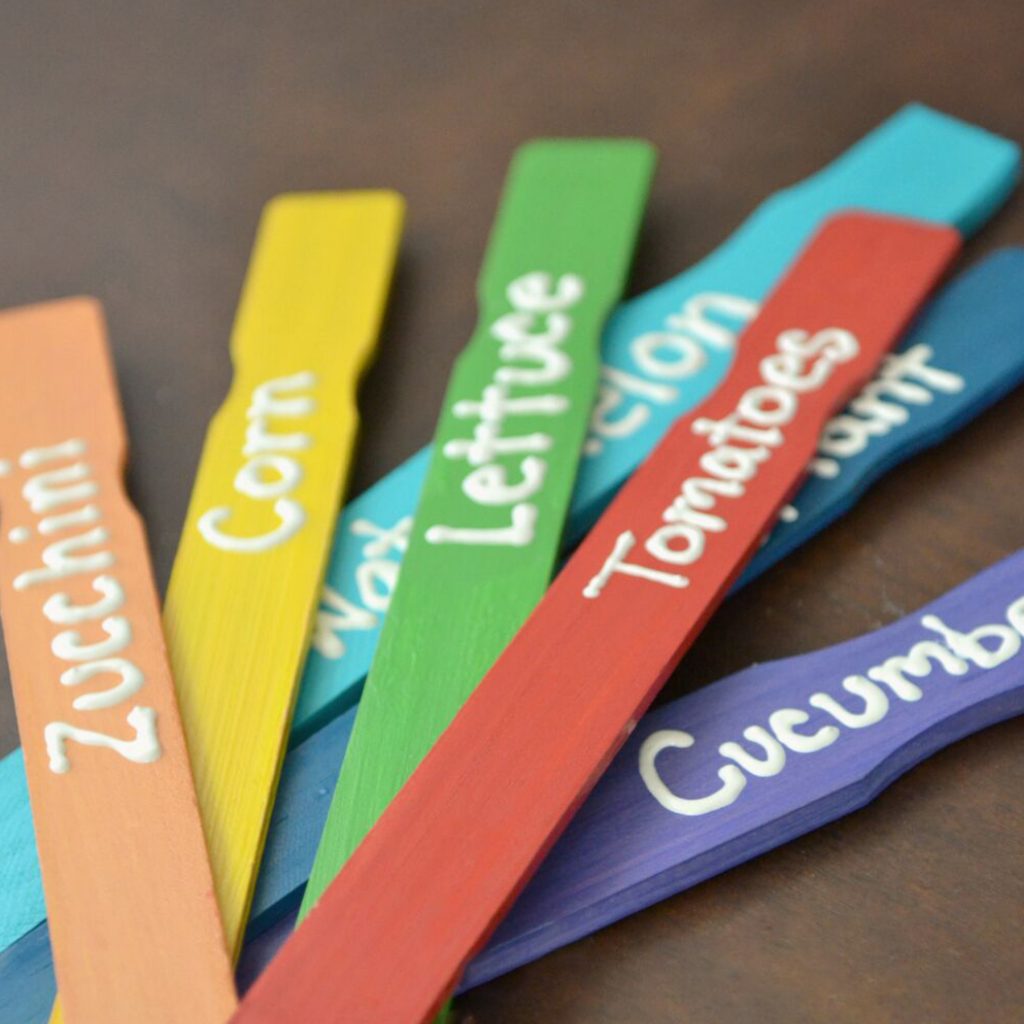 My husband and I have been *trying* to grow a vegetable garden for almost four years now. Suffice to say, in those four years we have learned that a.) gardening is not as easy as it looks and b.) that despite our best efforts, we are just not very good at it. But we keep trying! And this year, our little garden–at least parts of it–look like they might actually make it.
I can't help but think these little rainbow garden markers have made all the difference.
Wishful thinking?
Perhaps.
Even so, they are super cute and make our still-somewhat-pitiful garden a little more fun to look at. And since I already had all the supplies I needed on hand, they were more-or-less free to make. Works for me!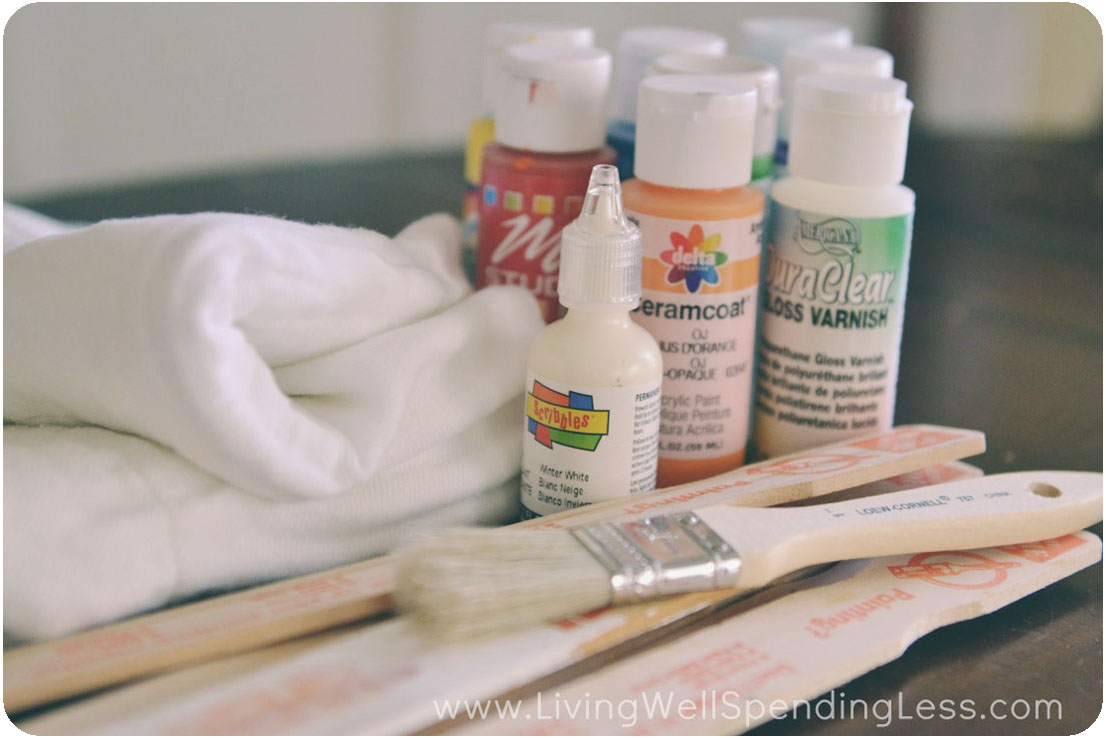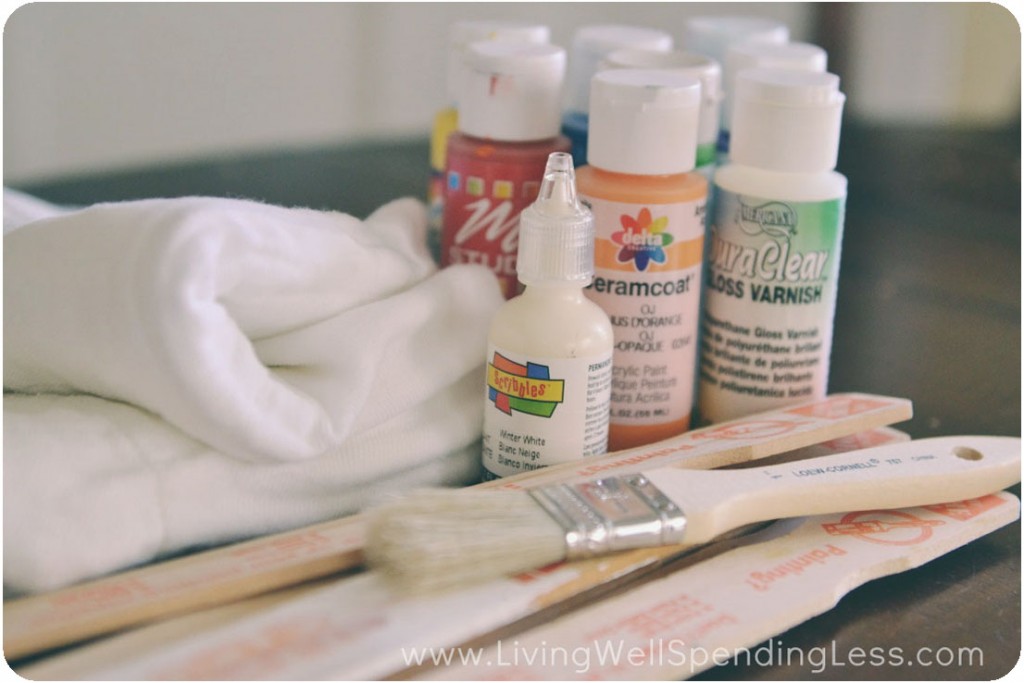 Here is what you need:
paint stirrers (free at Home Depot!) assorted acrylic paint acrylic sealer slick & puffy fabric paint drop cloths or newspaper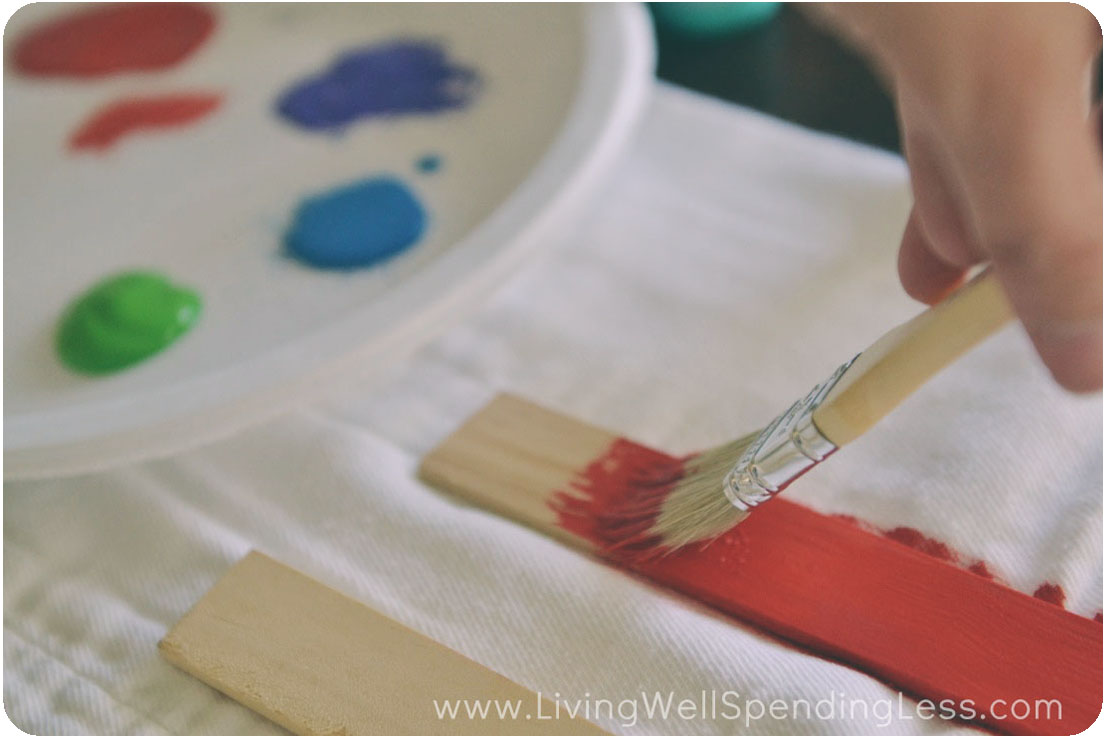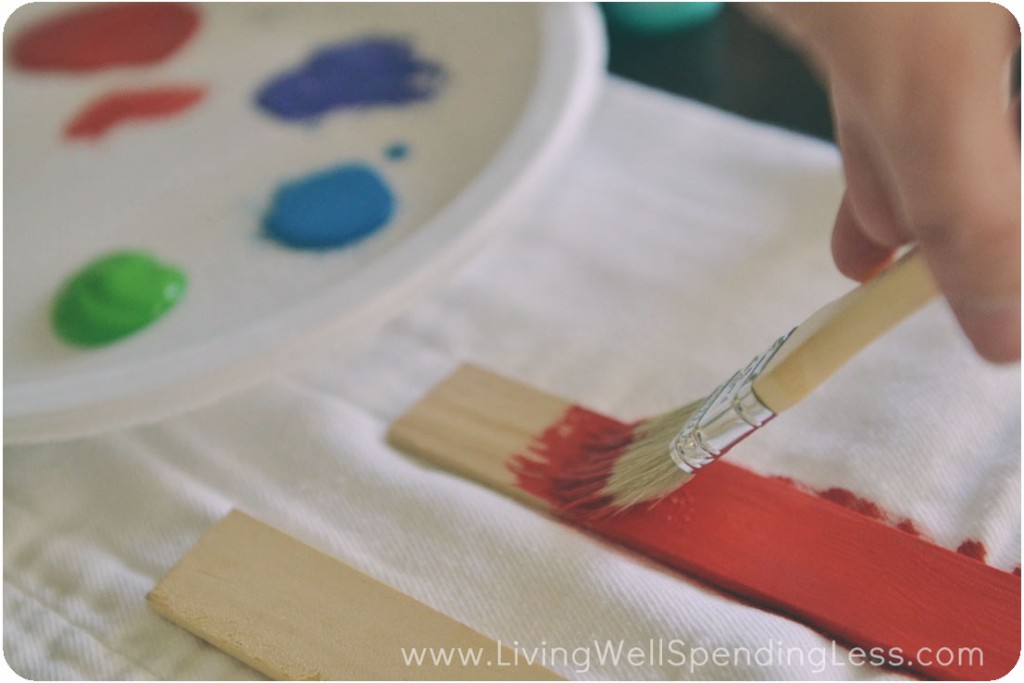 Step 1: Paint first side of stirring sticks in assorted colors, leaving the bottoms unfinished. Let dry.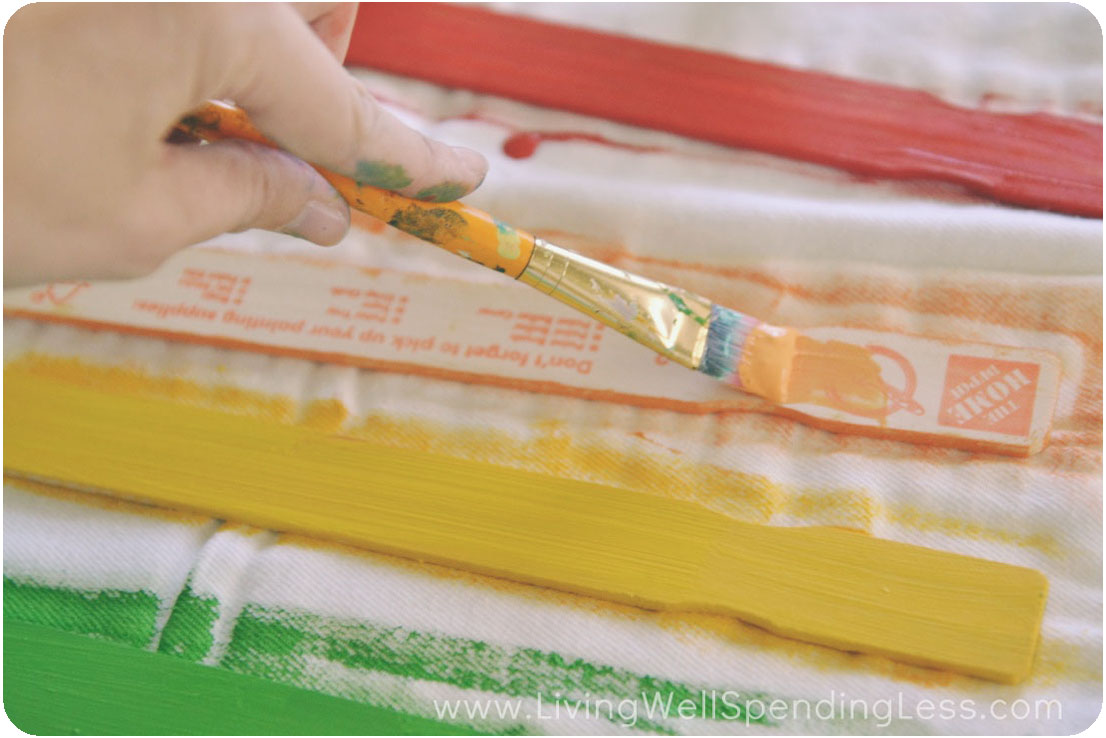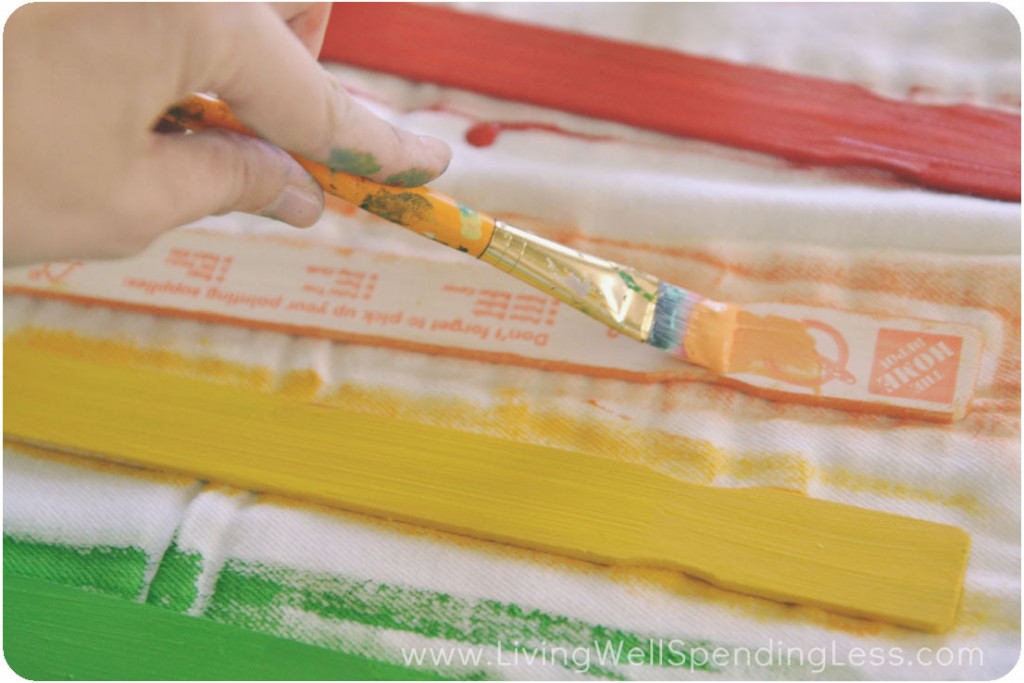 Step 2: Flip sticks and paint reverse sides. Let dry. Repeat steps 1 & 2 for a second coat.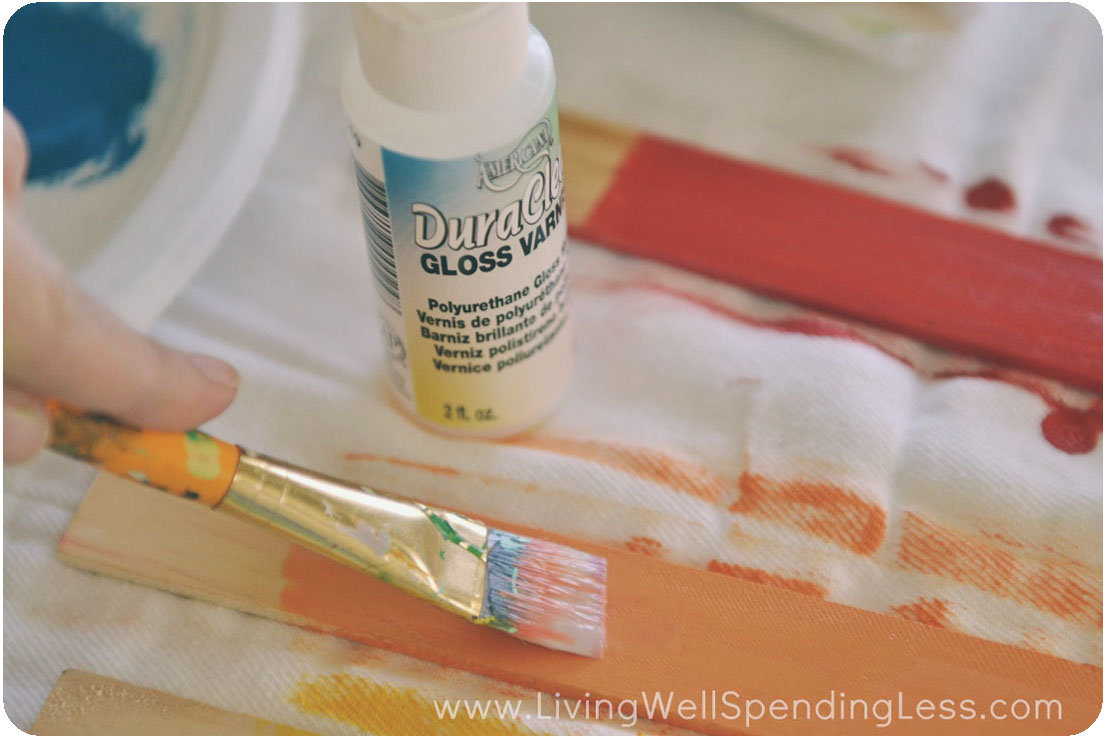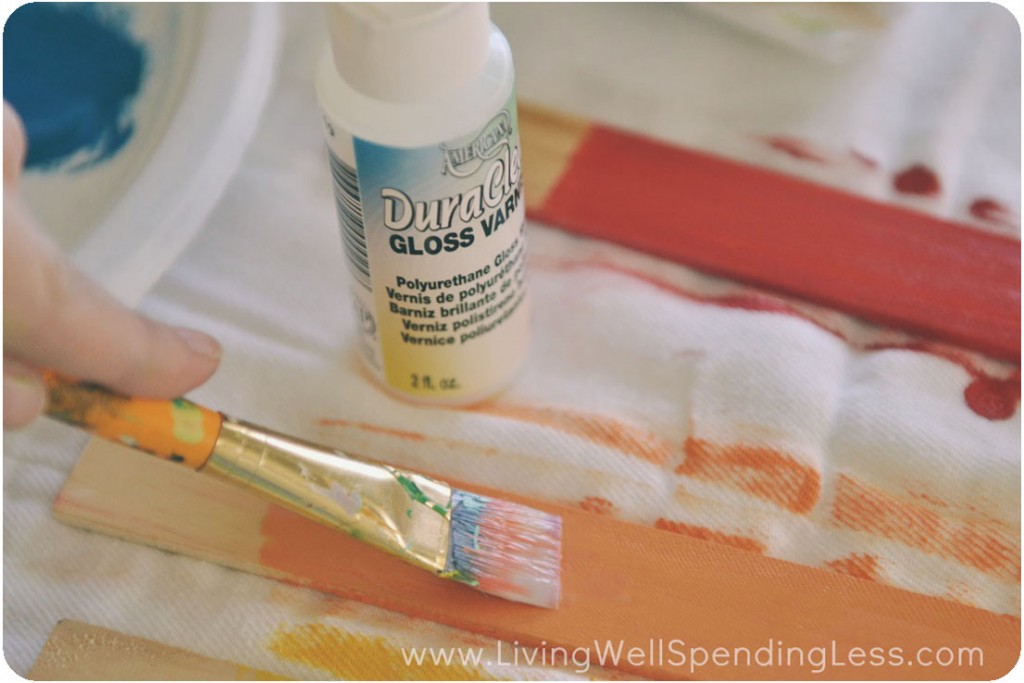 Step 3: Brush sealer onto one side; let dry. Repeat for reverse side.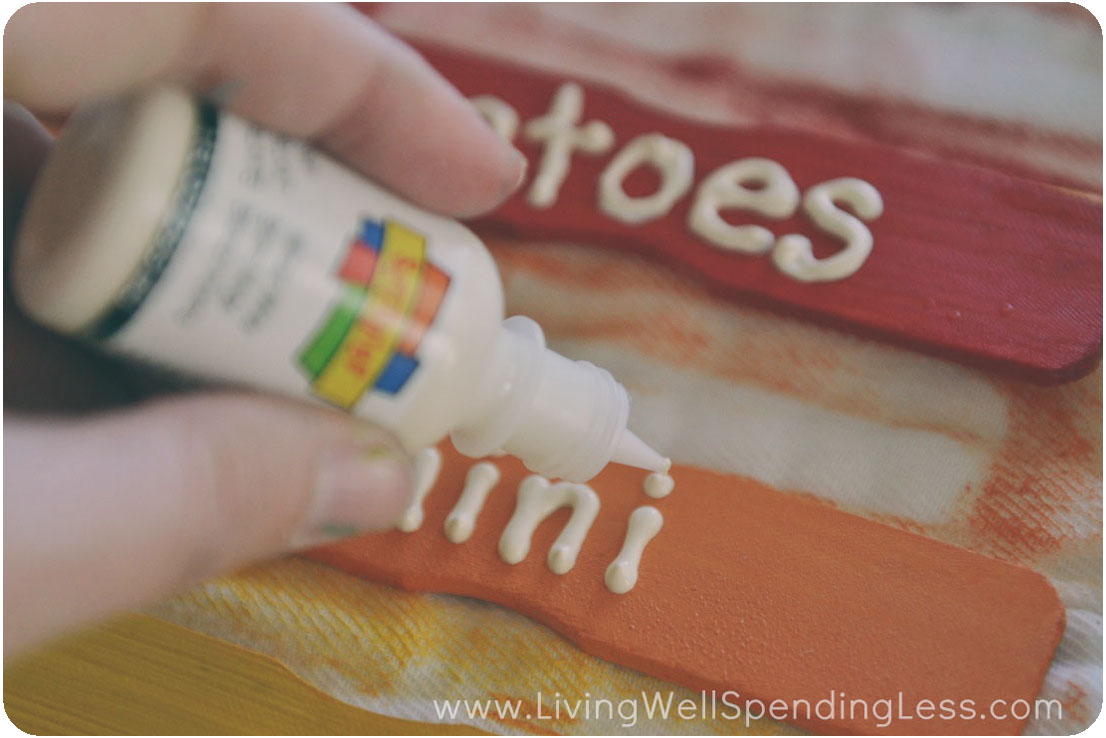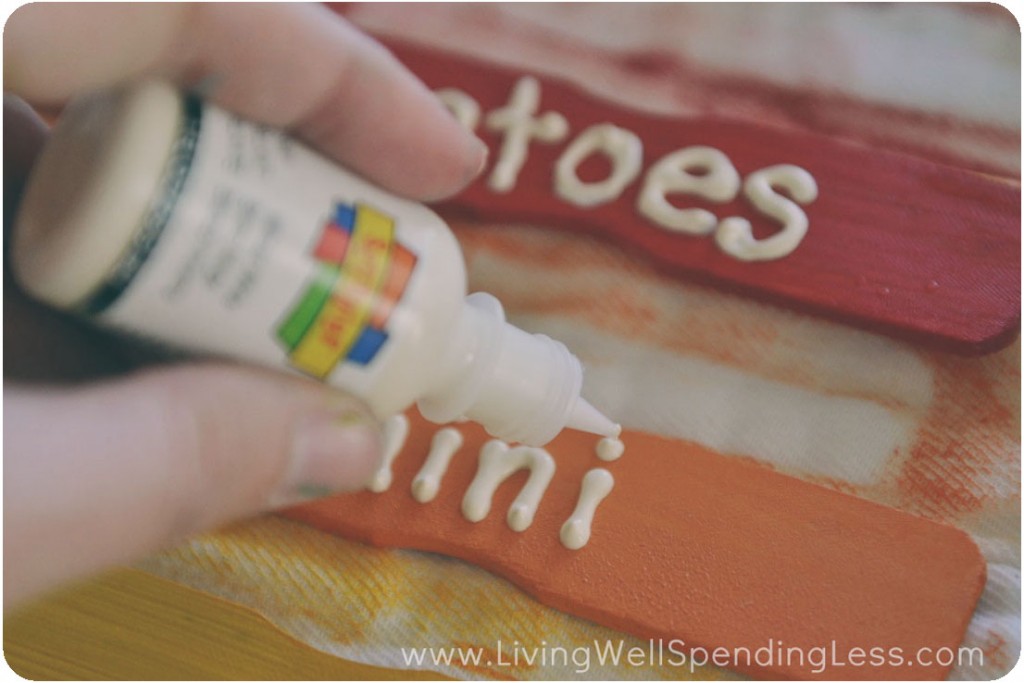 Step 4: Carefully write names of herbs, flowers, fruits, or vegetables on each marker with fabric paint; let dry. If desired, repeat on second side.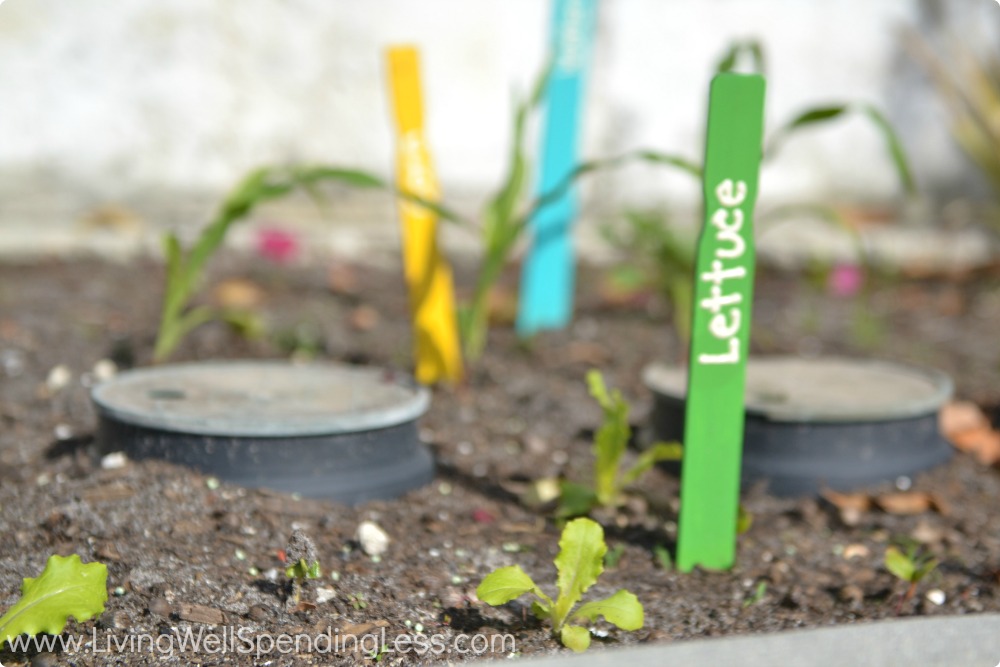 Place in your garden to mark your plants & you are good to go.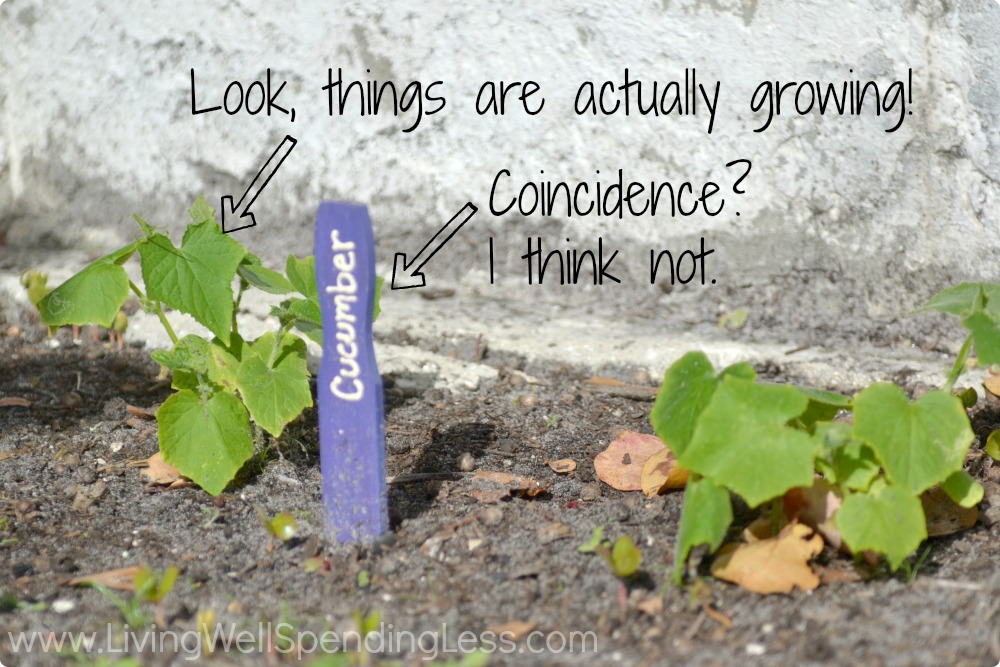 I made them for our vegetable garden, but I think they would also be super cute in herb pots or flower gardens as well!