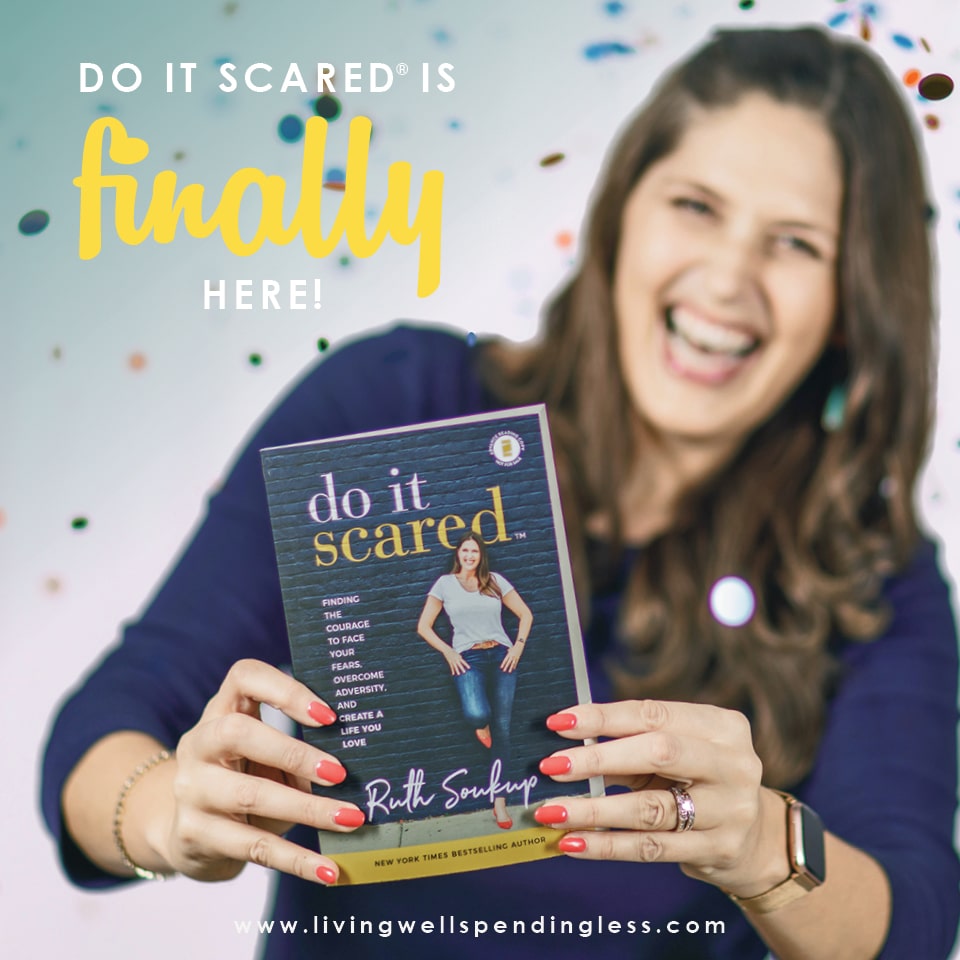 Happy Do It Scared Day!
I gotta admit—it's a little hard to believe that this day is finally here.
What started so many years ago, as a personal mantra for myself, then evolved into a rallying cry for our community and eventually became a full-fledged movement, one that has already inspired thousands of people to face their fears, overcome adversity, and dare to create a life they LOVE.
Starting today, it's a movement that will hopefully reach thousands more.
And so, the first thing I want to say is THANK YOU!!! Your support and encouragement as a member of this community means the world to me!! I can't even tell you how much it has meant to me to read your emails and DMs, and to hear your stories of how you are overcoming fear and daring to go after your biggest goals and dreams.
There's a lot going on this week to celebrate Do It Scared, including a book launch party tonight here in NYC, where I am also making the rounds on the media circuit to get the word out to as many people as possible, and some really fun giveaways all over social media.
I also made a little video just for you!
So many of you have reached out to ask what you can do to help support the book and the Do It Scared Movement, and for that, I honestly can't thank you enough! Writing a book and putting your heart out there for the world is always a little bit terrifying, but you have made it SO much easier!
Here's how you can help:
1. Buy the book!
This probably goes without saying, and hopefully you already have, but just in case you haven't yet—be sure to grab at least one copy! Buy it for yourself, buy it for your friends, buy it as gifts, buy it in as many different formats and in as many different stores as you can. The more copies it sells in this first week, the more chance it has to draw attention and build momentum.
2. Tell people!
If you love the message of Do It Scared, please tell as many people as you know! Share links to your favorite podcast episodes. Share the assessment with anyone you think could benefit from understanding their own Fear Archetype™. Take a photo of yourself with the book and share it on social media! Send an email to all your friends. Or if you are out and about and happen to see it in the store somewhere, share it and tag your friends, the store, and me!
For all social media posts you can tag me at @ruthsoukup & use the hashtag #doitscaredmovement!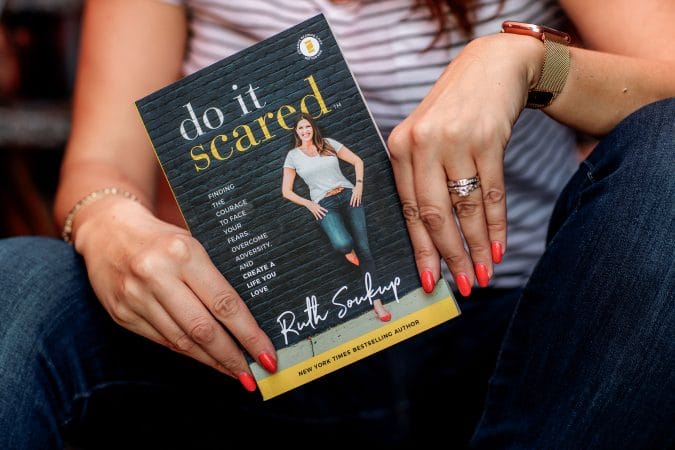 3. Leave a review!
There's nothing quite like social proof!! Post your review of the book on Amazon or Barnes & Noble, or leave a review of the podcast on iTunes. Then be sure to share your review on social media!
4. Share your story!
Do you have a Do It Scared story to share? It could be a time where you stepped outside of your comfort zone to do something new, a time where you decided to pursue a big scary goal, or some other way that you were inspired, either by the book or the podcast or just the idea of Do It Scared in general, to face your fears and overcome adversity in order to create a life you love. We want to celebrate those stories and share them with our entire community—but you need to share them with us first! Simply email me at ruth@ruthsoukup.com!
This is the one social media account that I manage personally, and the best place to stay up to date on all the fun stuff we have going on this week. I'll also be doing lots of giveaways and sharing behind-the-scenes media updates in my stories!
Thank you again for all your amazing support, enthusiasm & encouragement for this book and for the Do It Scared movement!!
You rock!