At the beginning of 2017, I made a big, huge, completely crazy goal to take 150 days off. In order to count, it had to be 24 hours free of any work-related activities. It was a crazy goal because the year prior, in 2016, per that same 24-hour criteria, I probably took a total of 10 days off all year (if that.)
Those of you who own your own business or work from home or who work for an entrepreneurial company

(or

who are married to someone who does) can probably relate to this!
You see, I truly LOVE what I do. Most of the time, it doesn't feel like work to me! I get super excited when I see that the solutions we are providing here at Living Well Spending Less® are actually helping our readers live more productive lives, to make your daily tasks a little easier, or inspiring you to do things you didn't know you were capable of. I am PUMPED every time I hear that one of our bloggers in
Elite Blog Academy
®
has achieved a new success. And I love the people I get to work with every day too! The team here at RSO is beyond amazing—some of the hardest working and most inspiring people you will ever meet.
For me, going to work is not the problem.
Doing anything BUT work is the challenge!
And so it probably sounds weird, but setting the goal to take 150 days off was truly terrifying to me. In fact, the first time I said it to myself out loud, I got chills.
My husband, of course, rolled his eyes. "Why do you always have to be so dramatic," he asked, "why can't you just set a reasonable goal, like 50 days off? Why does it always have to be this huge impossible thing with you?"
"Because," I explained, "50 days off isn't enough for me to make a real change. If I make a goal of 50, I won't take it seriously and I'll probably end up with 10 again. The only way I am going to accomplish 150 days off is if I change everything I do. Maybe I still won't make it, but at least I'll have the motivation to get close."
For the record, I didn't meet my goal. I didn't actually make it to 150 days off. In fact, I wasn't even that close, although I did get close to 100.
But it didn't matter.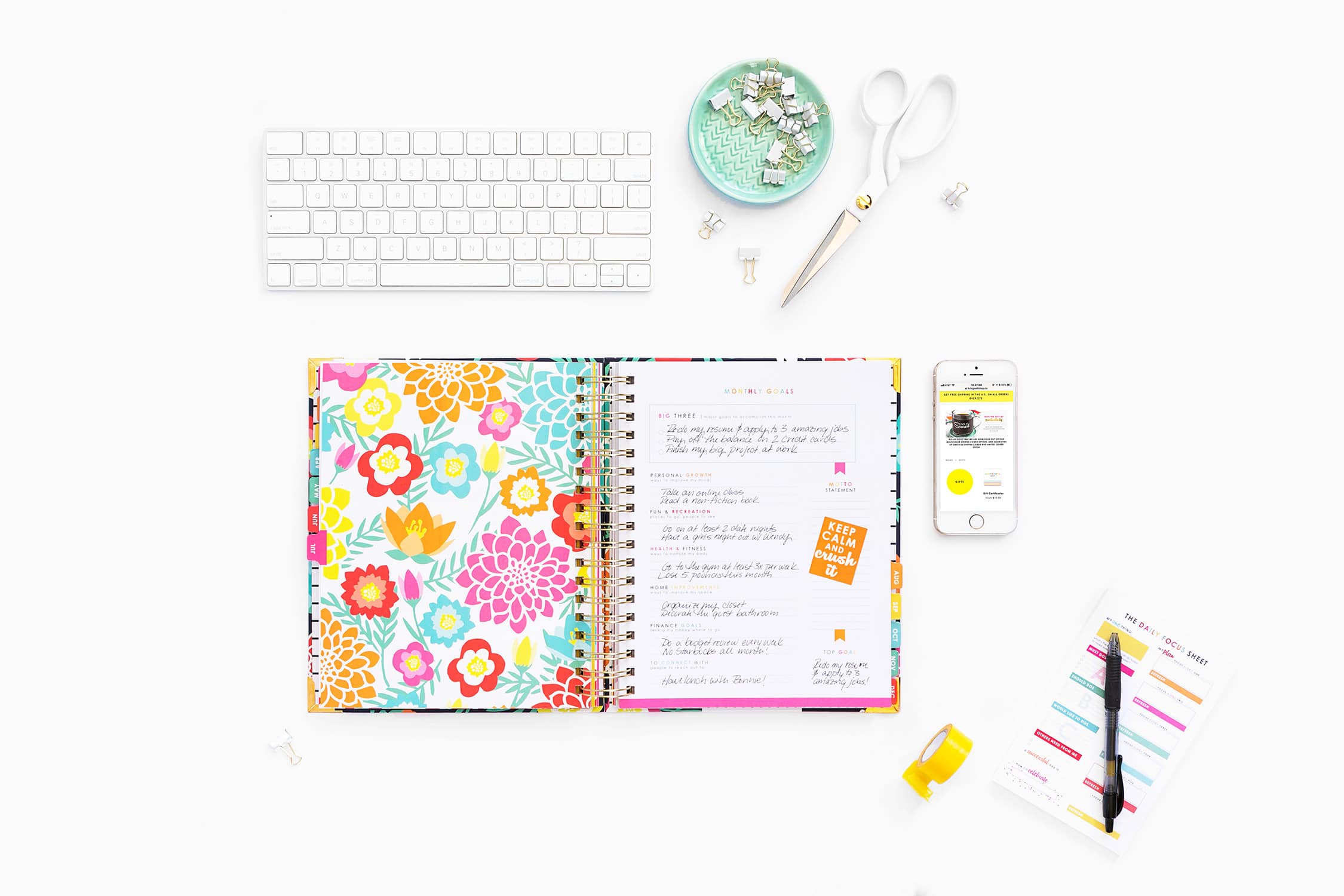 Because, you see, that big crazy goal DID in fact forced me to make big changes in the way that I work. I started taking Fridays off, which forced me to be much more productive the rest of the week. I became more intentional about time blocking and eliminating distractions, and about saying no
(which
is sometimes hard!)
It also forced me to rely on others a lot more, and to delegate responsibility. I can be a little bit of a control freak sometimes, but in that year of taking a lot more time off, I learned to let go of a whole lot more, to empower others and develop other leaders on my team, and to be more clear about my vision, but then allow others to create the plan to get us there.
It was a huge shift for me, and for my company.
I realized that what had previously felt impossible to me–trusting other people enough to let go–was not only possible, but infinitely better. Because letting go of the things I wasn't that good at actually meant that they would be done better, and also meant that I could focus more on the things I was best at.
And in 2018, we have continued to reap the rewards of those changes that were put into place. My team blows me away almost every day, and while I no longer take Fridays off, I have learned how to completely unplug in the evenings and on the weekends–all changes that would not have happened without first setting a goal that seemed almost impossible.
Someone once wisely advised to
"
set
a goal so big that you can't achieve it until you grow into the person who can.
" Along those same lines, Bob Proctor said,
"
if
don't get chills when you set a goal, you're not setting big enough goals.
"
In other words, there is something almost magical about a really big goal that forces us to change and take action.
You may already know that I am a
huge believer in stretch goals.
In fact, when it comes to creating a life that you love, I don't think there is anything more powerful. And my challenge for you, if this isn't something you've thought about lately, to spend some time thinking about ways that you can stretch yourself. How can you push past your comfort zone to set one goal big enough to send chills down your spine?
Then let me know what it is—I'd love to cheer you on!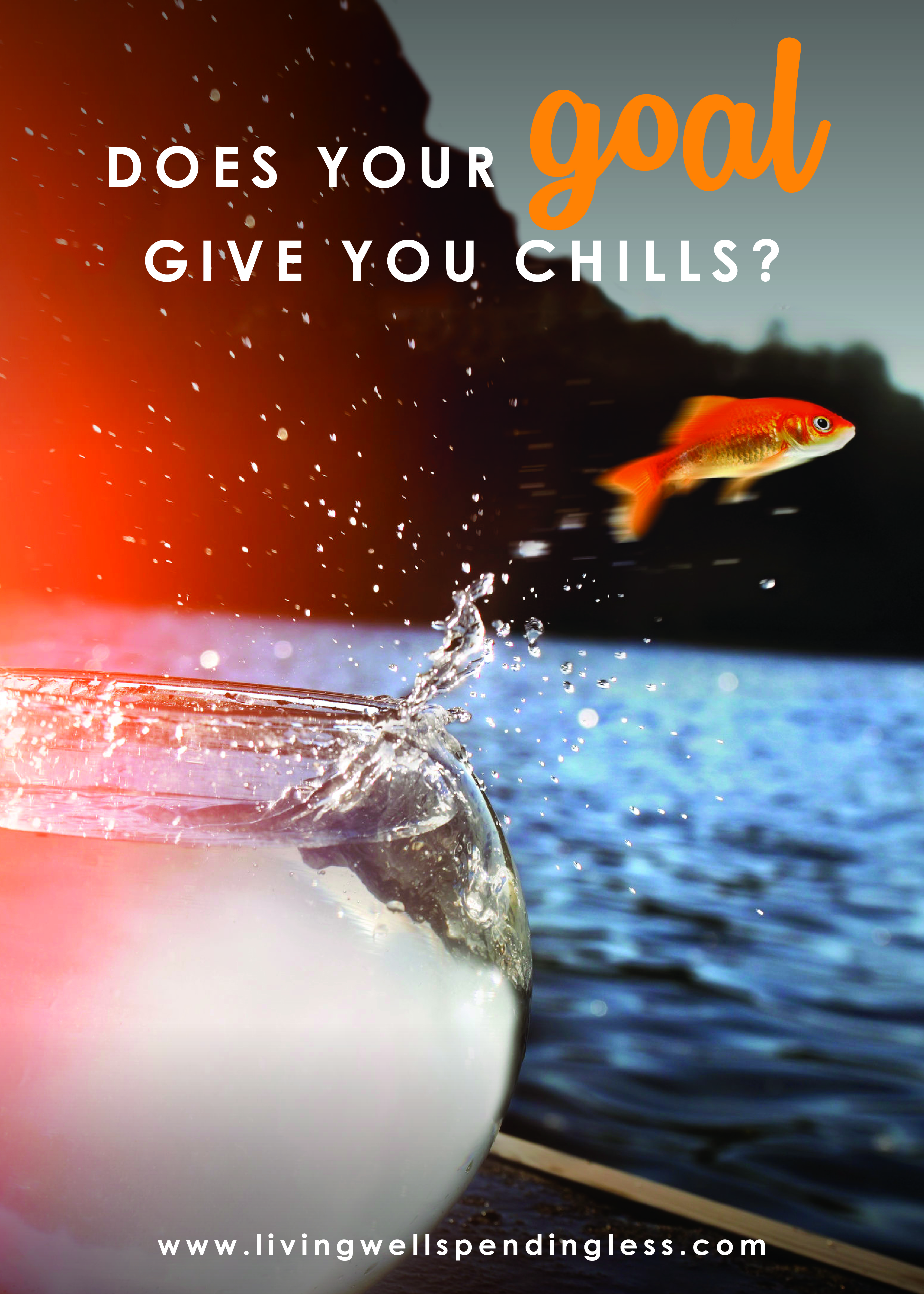 TAKE BACK CONTROL OF YOUR HOME LIFE
---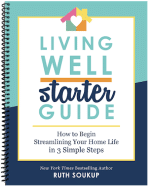 Ever feel like you just can't keep up? Our Living Well Starter Guide will show you how to start streamlining your life in just 3 simple steps. It's a game changer--get it free for a limited time!
If you love this resource, be sure to check out our digital library of helpful tools and resources for cleaning faster, taking control of your budget, organizing your schedule, and getting food on the table easier than ever before.