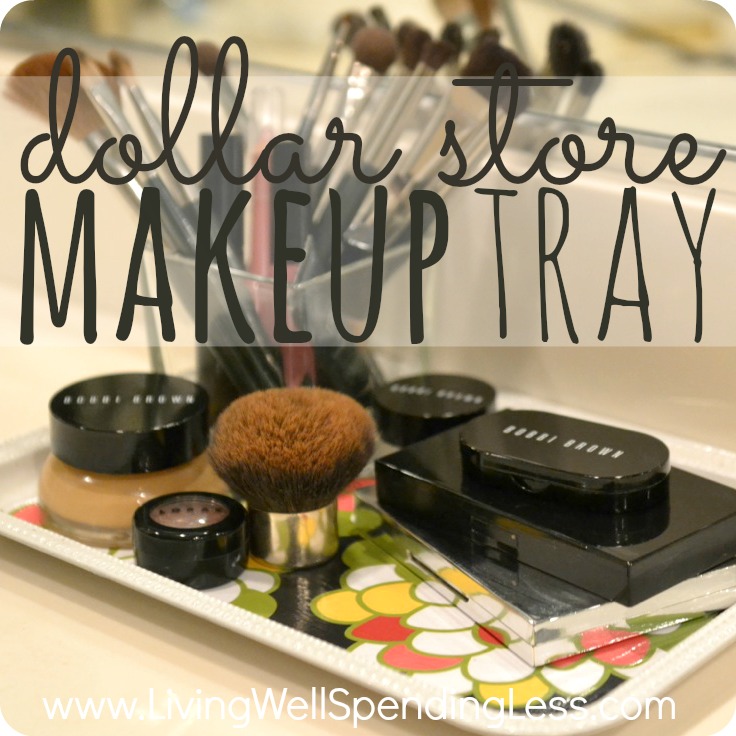 There are a lot of ways I save on beauty products & toiletries. I use coupons for toothpaste & razors, make my own dry shampoo, do my nails at home, and haven't had my hair cut or colored at a salon in years. But when it comes to beauty, the one thing I am willing to pay a little more for is makeup.
Quite honestly, I used to go a little crazy at the drugstore makeup counter, buying this and that and everything, but then hardly using any of it because the color was a little off or the texture wasn't quite right  But then eventually I realized it was more cost effective to invest in just a few higher quality items that last and that I love rather than have a whole drawer full of inexpensive makeup that I never use. It is also a great way to cut down on clutter!
DIG DEEPER
---
Start decluttering your home with our Clutter Free Cheat Sheet. Simply click the button below to get your Clutter Free Cheat Sheet delivered straight to your inbox!
Of course while I might be willing to splurge on high quality makeup, I would rather save as much as possible when it comes to storing it! Over the years I have tried keeping my makeup in a bag or box or drawer, but I find that it always ends up on the counter eventually. Finally I just gave in and realized the perfect storage spot was simply a cute tray right on the counter.
Luckily I found the perfect sized tray right at my local dollar store, jazzed it up just a bit with paint and pretty paper, and added a small square vase (also from the dollar store) for holding brushes, mascara, & lip gloss, and voila! Functional makeup organization for right around $2.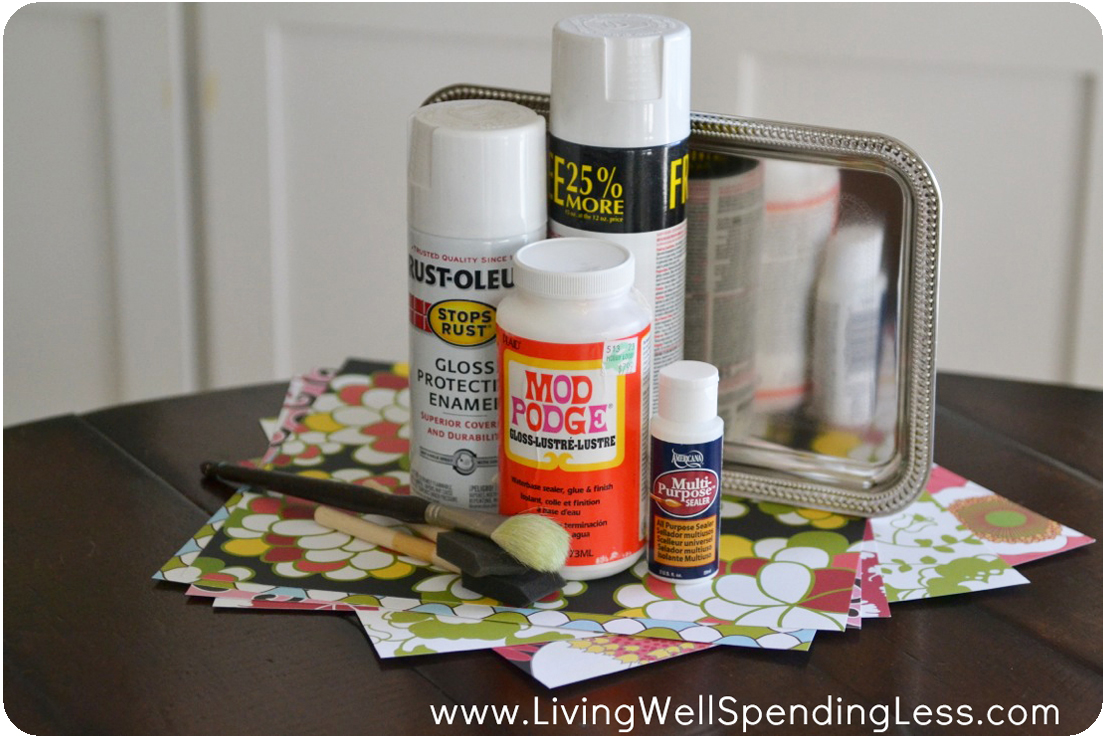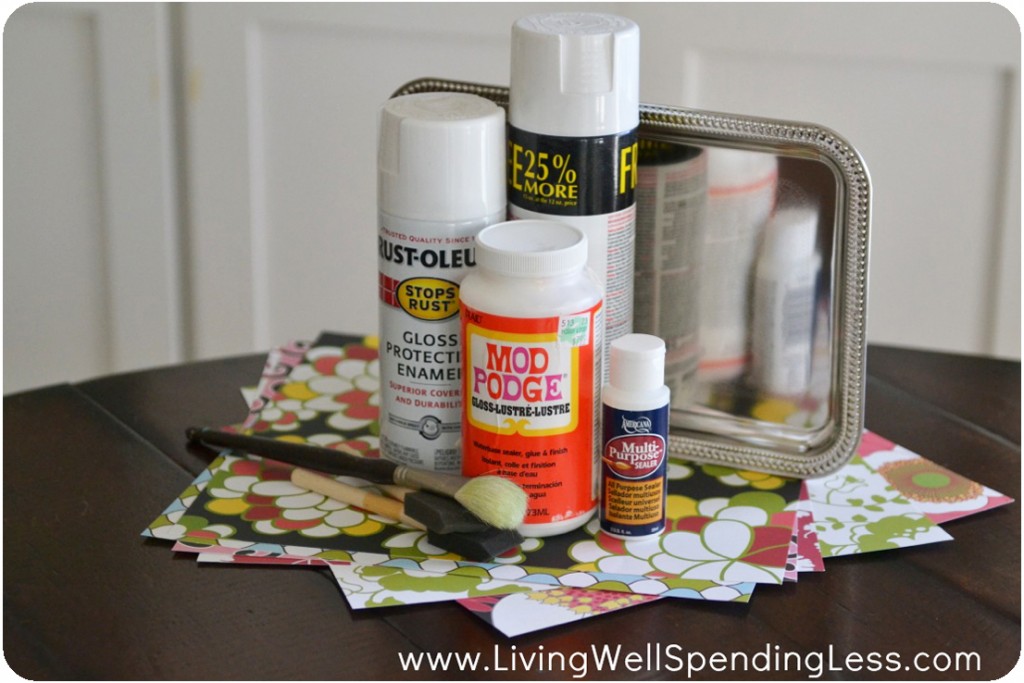 Here is what you need:
tin tray from the dollar store spray primer (optional) spray paint scrapbook paper Mod Podge Paint Brush Sealer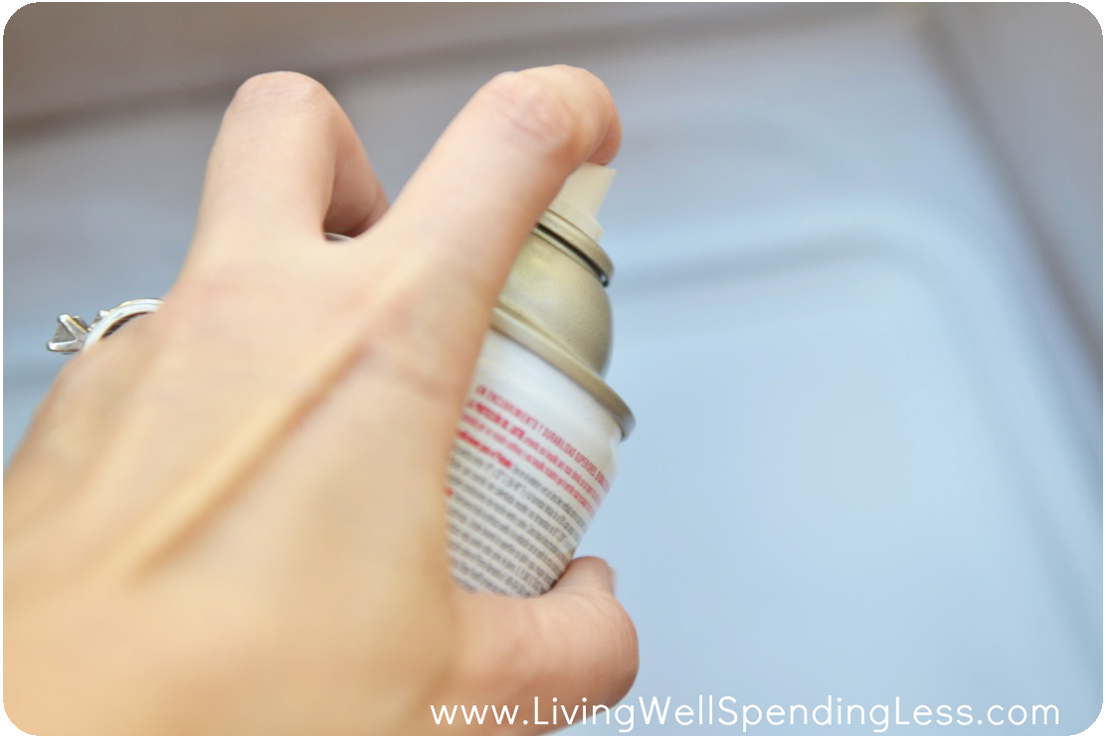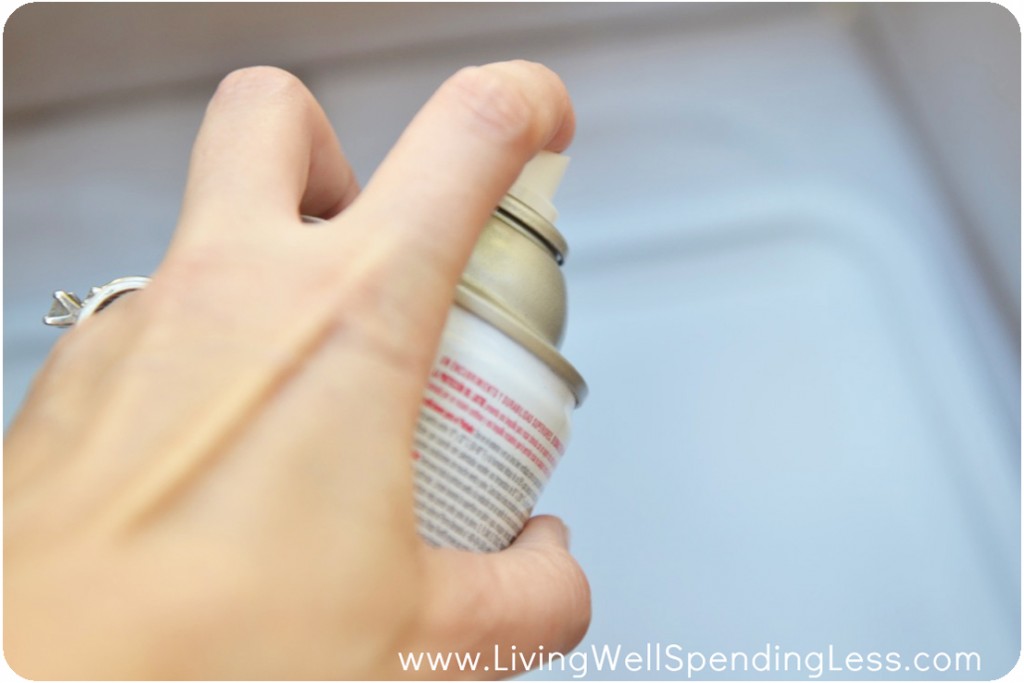 Step 1:  Spray the front of tray with primer if you happen to have it on hand, & let dry. If you don't have primer, 2 coats of spray paint should be fine, just be sure to let it dry at least 20-30 minutes between coats. Let final coat dry overnight.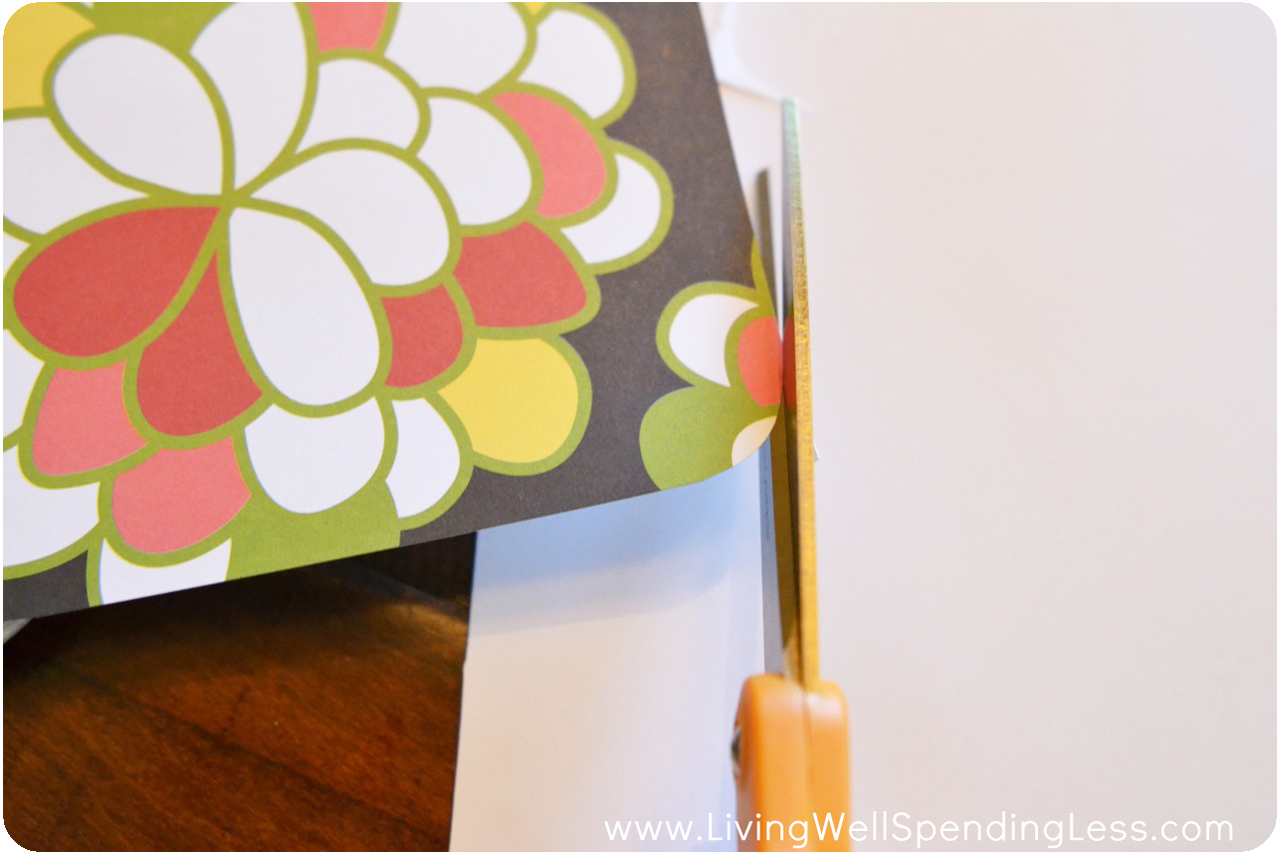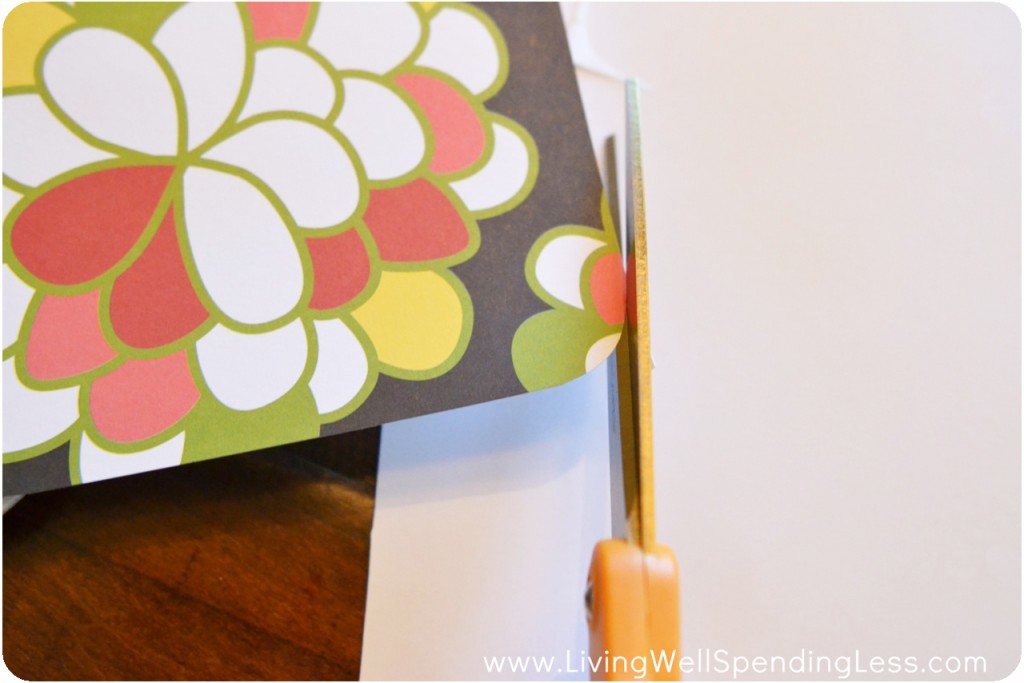 Step 2:  Cut scrapbook paper to fit bottom of tray, rounding corners if necessary.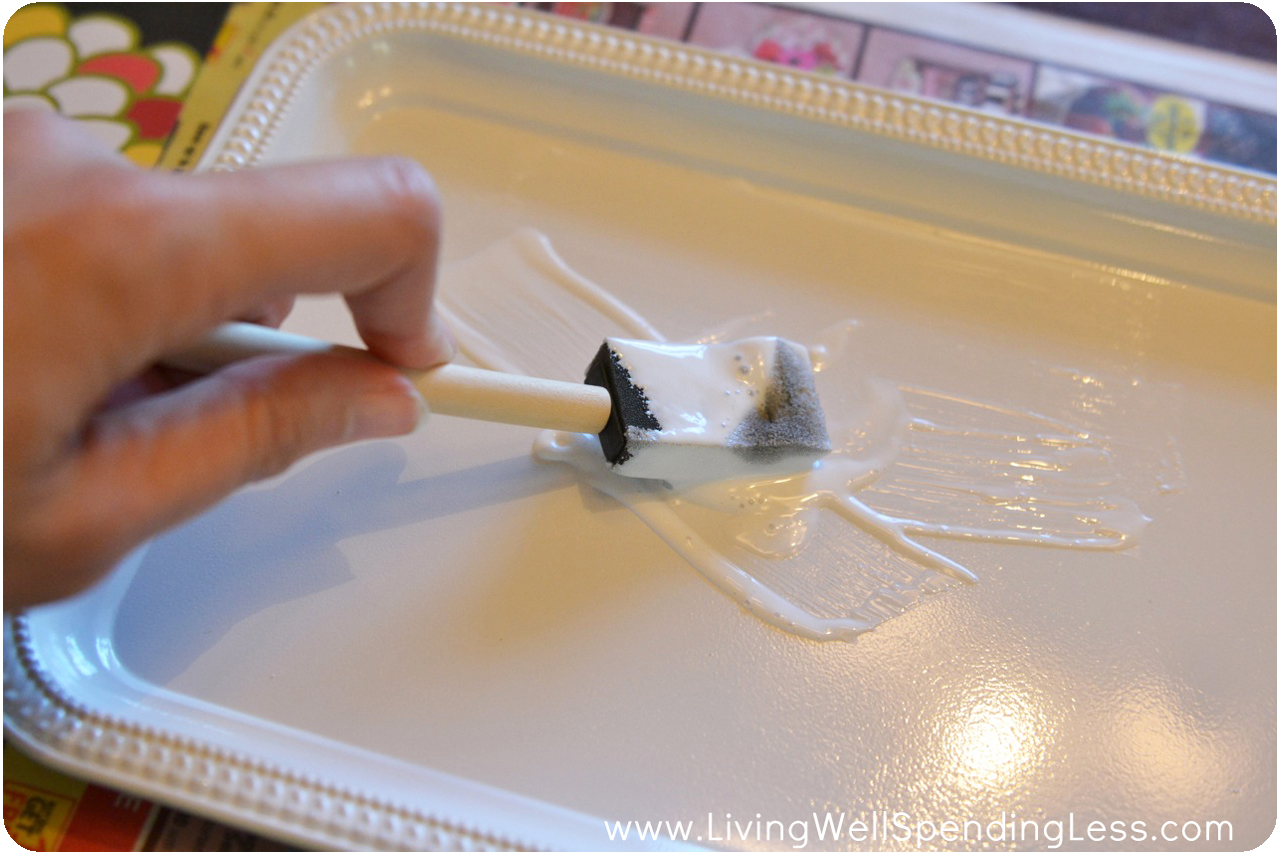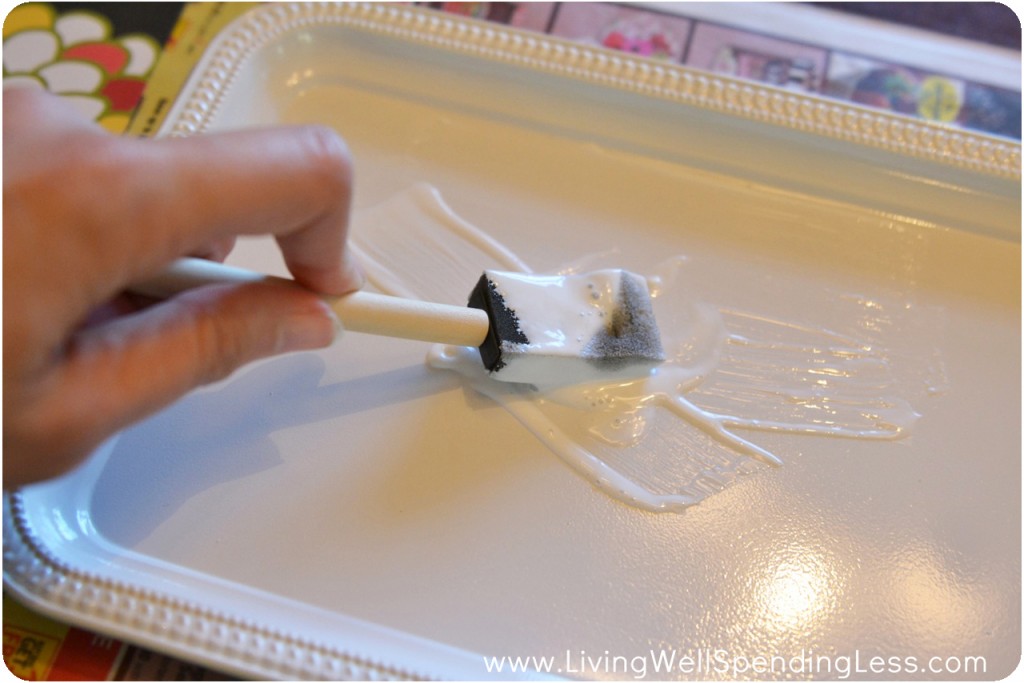 Step 3: Brush bottom of tray with Mod Podge, then carefully press paper over tray from center to edges, pressing out any air bubbles or wrinkles.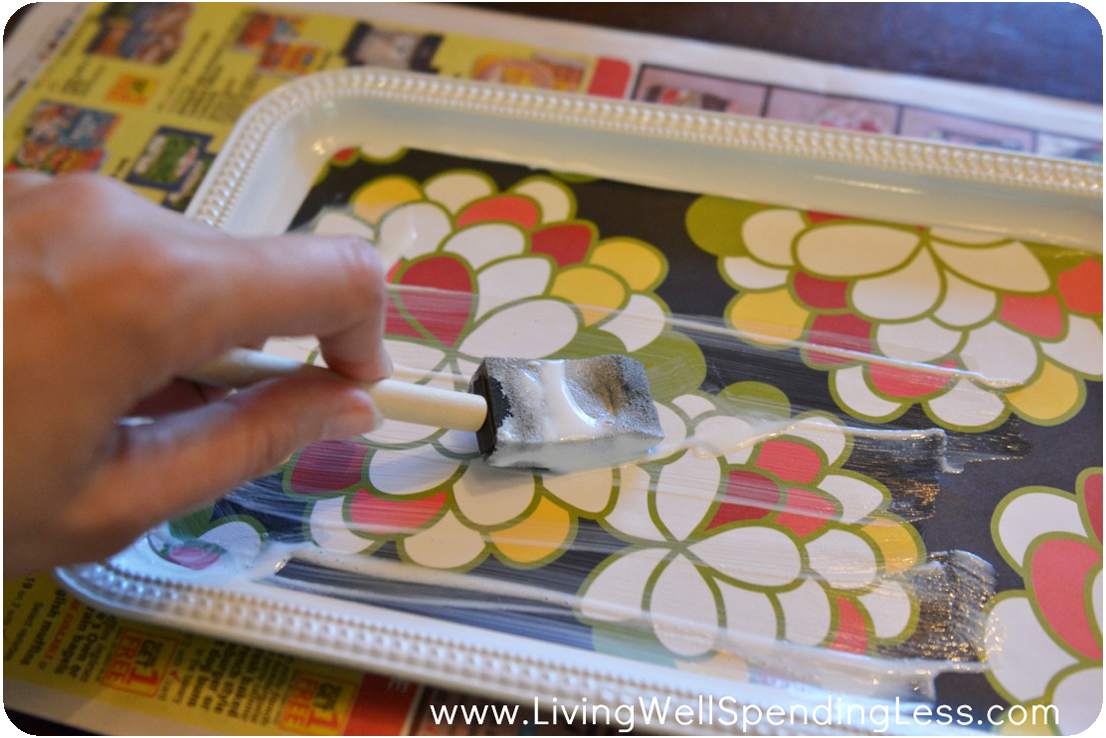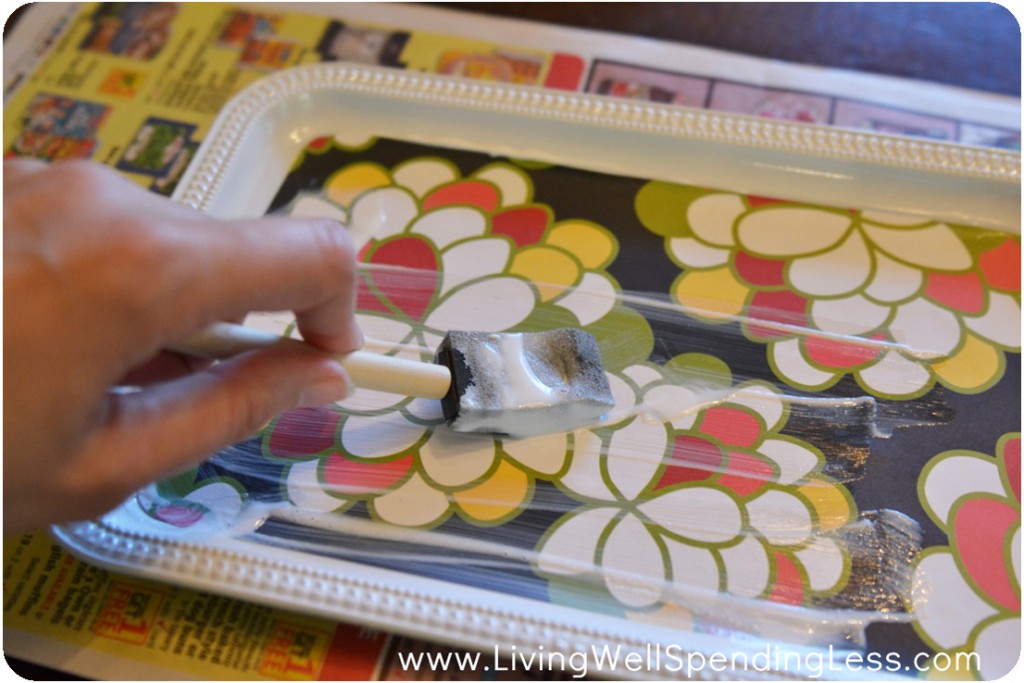 Step 4:  Brush Mod Podge over top of paper and over painted portion of tray. Let dry.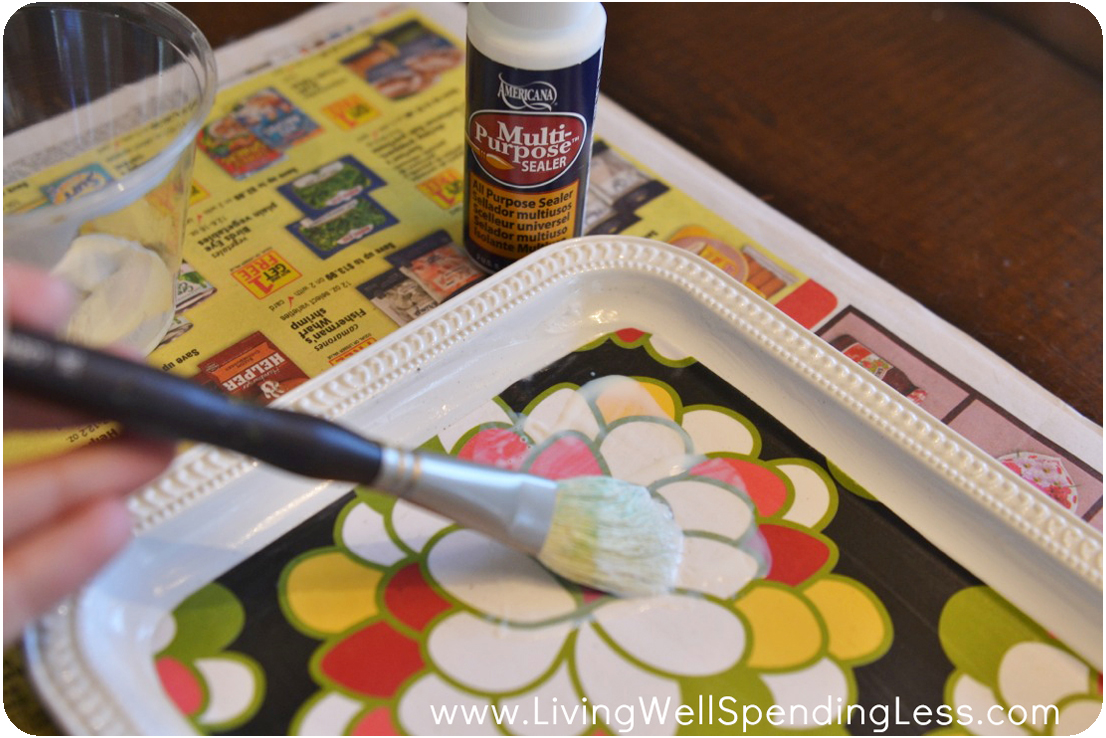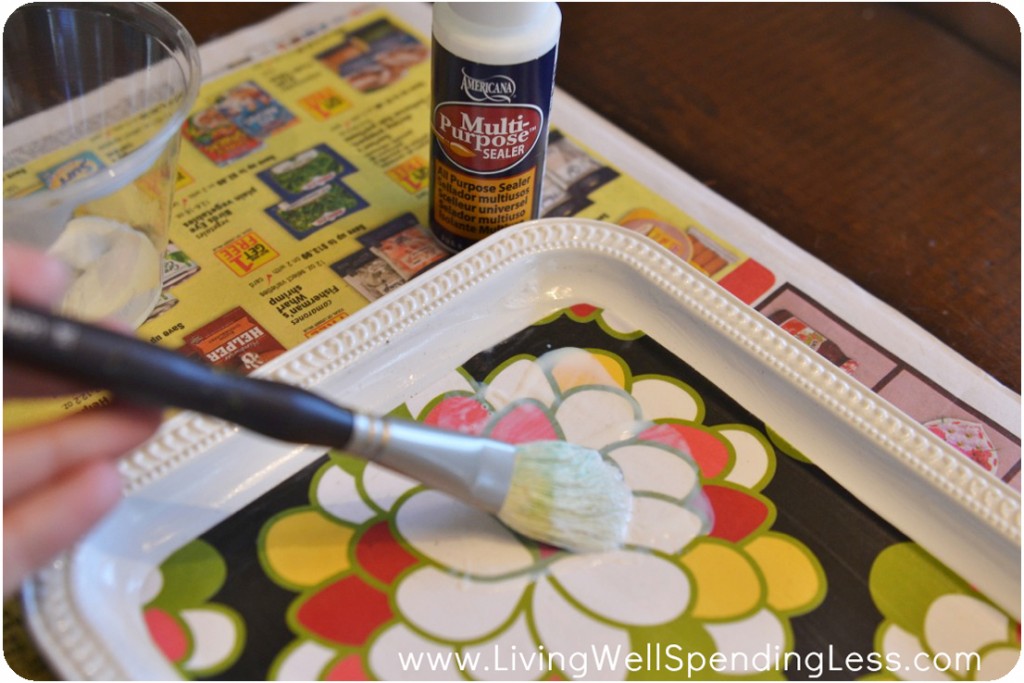 Step 5:  Seal tray with a coat of sealer; let dry.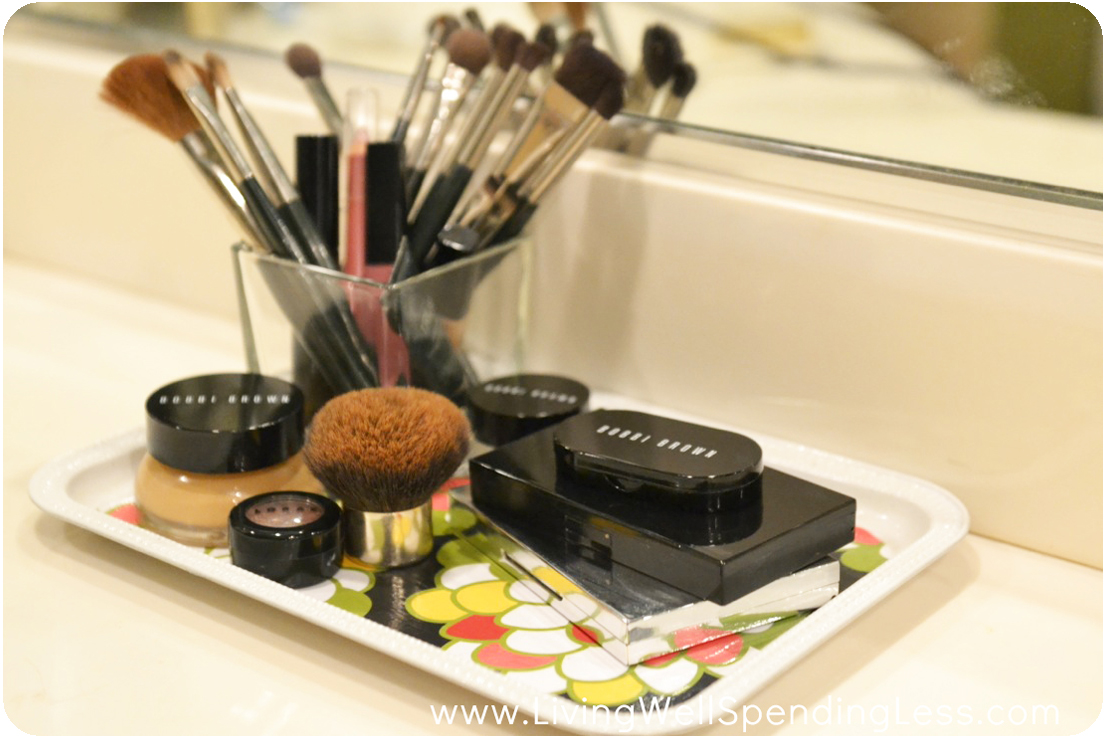 Step 6:  Arrange makeup on tray, adding small vase or jar to hold brushes if desired.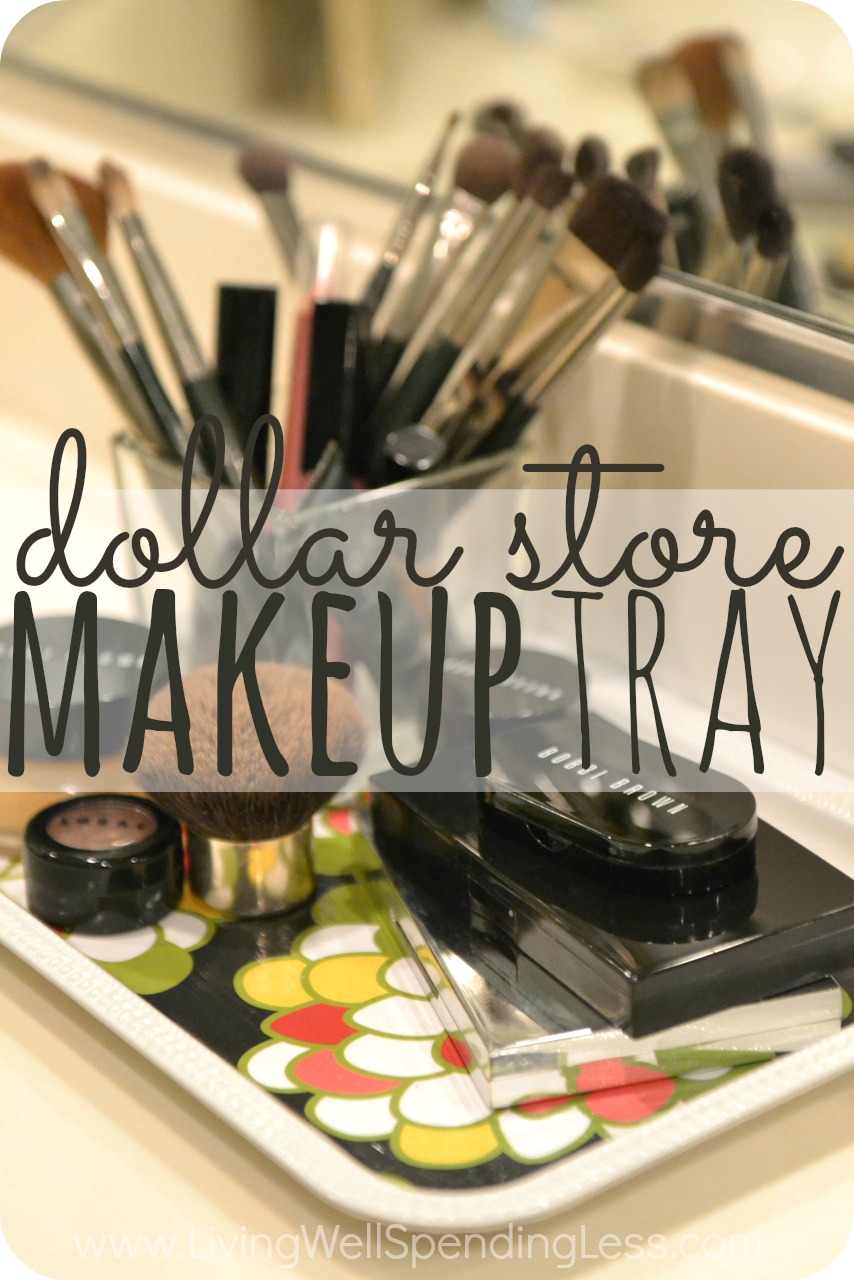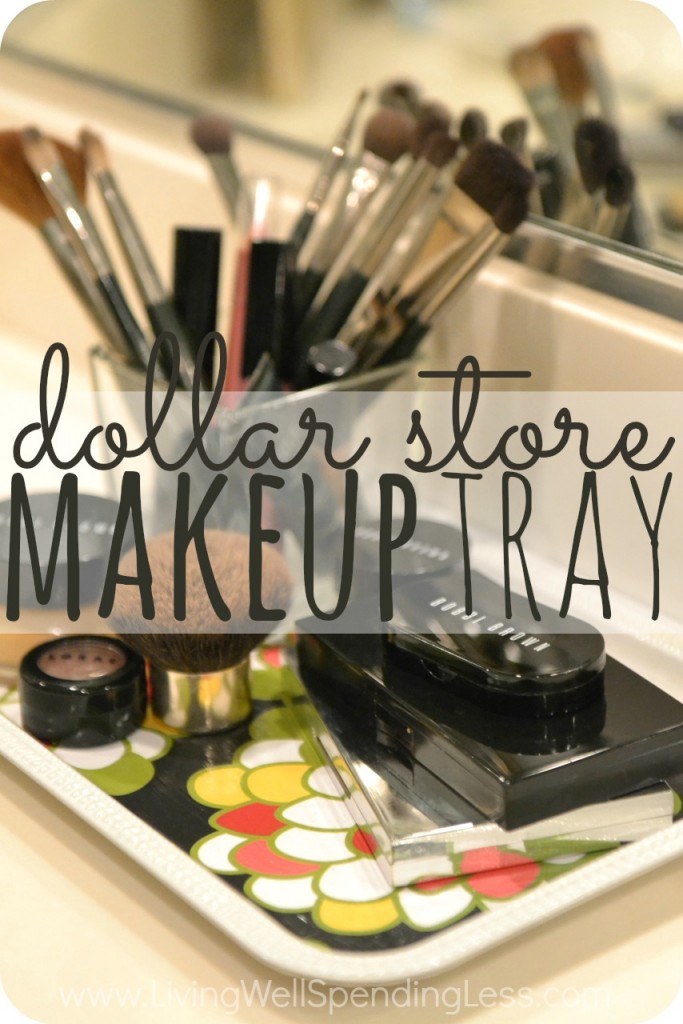 *   *   *
What beauty products do you splurge on? Where do you save?