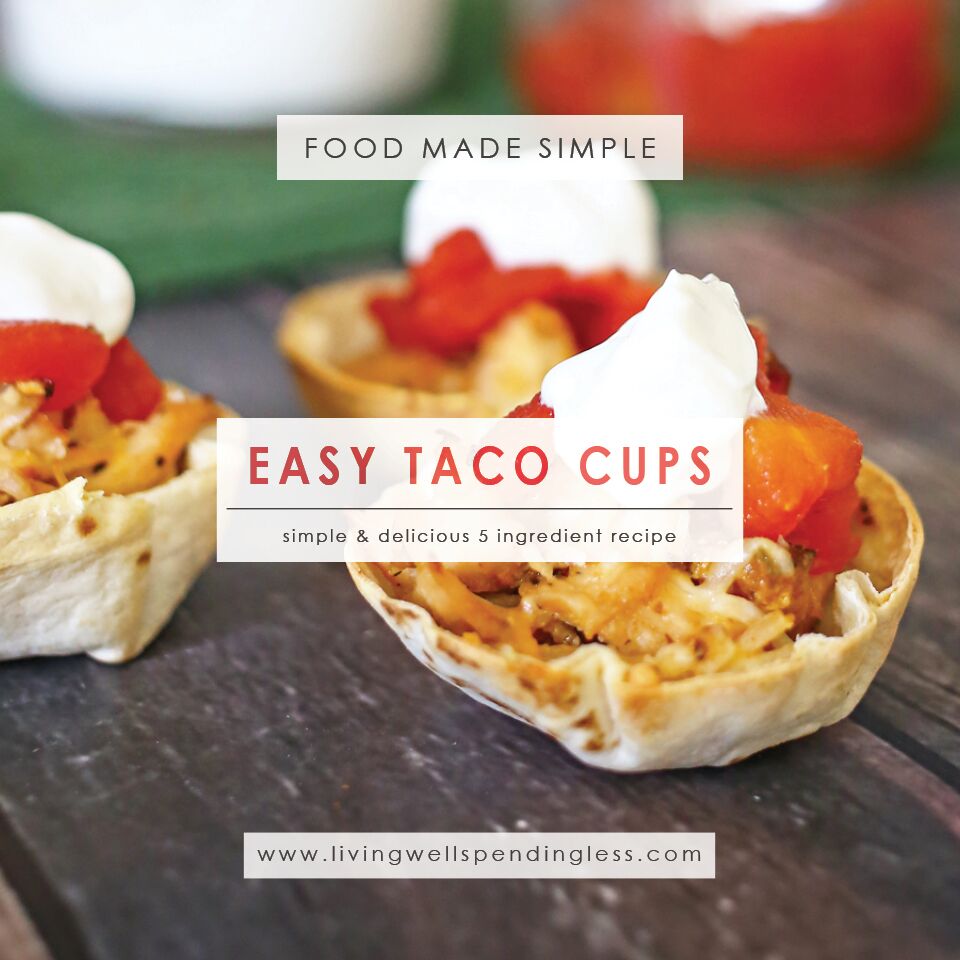 This is a guest post from Gina of Kleinworth & Co.
I don't know about you but it seems the one thing I really dread is planning for & making dinner. It seems just as soon as the day gets started, I blink my eyes & it's already time to think about the evening meal. I have recently started meal planning with some other blogger friends of mine & it has certainly helped in that prep process. However, sometimes I have leftovers from those great meals & I want to create something out of the box with them. It's never quite the same when you just reheat & repeat. One fun recipe idea for those leftovers is taco cups.
DIG DEEPER
---
Great family meals don't have to be complicated. This mini cookbook serves up 10 easy meals, each only requiring 5 ingredients or less
These are so simple to make & the kids just devour them like they haven't eaten in days. Something about changing up the packaging makes it taste better & enhances the leftover experience. The best part is that these require as little as 4-5 ingredients but you can always add more if you desire. I chose to keep it simple here & I'll let you decide what other toppings & add-ins you might like to include later.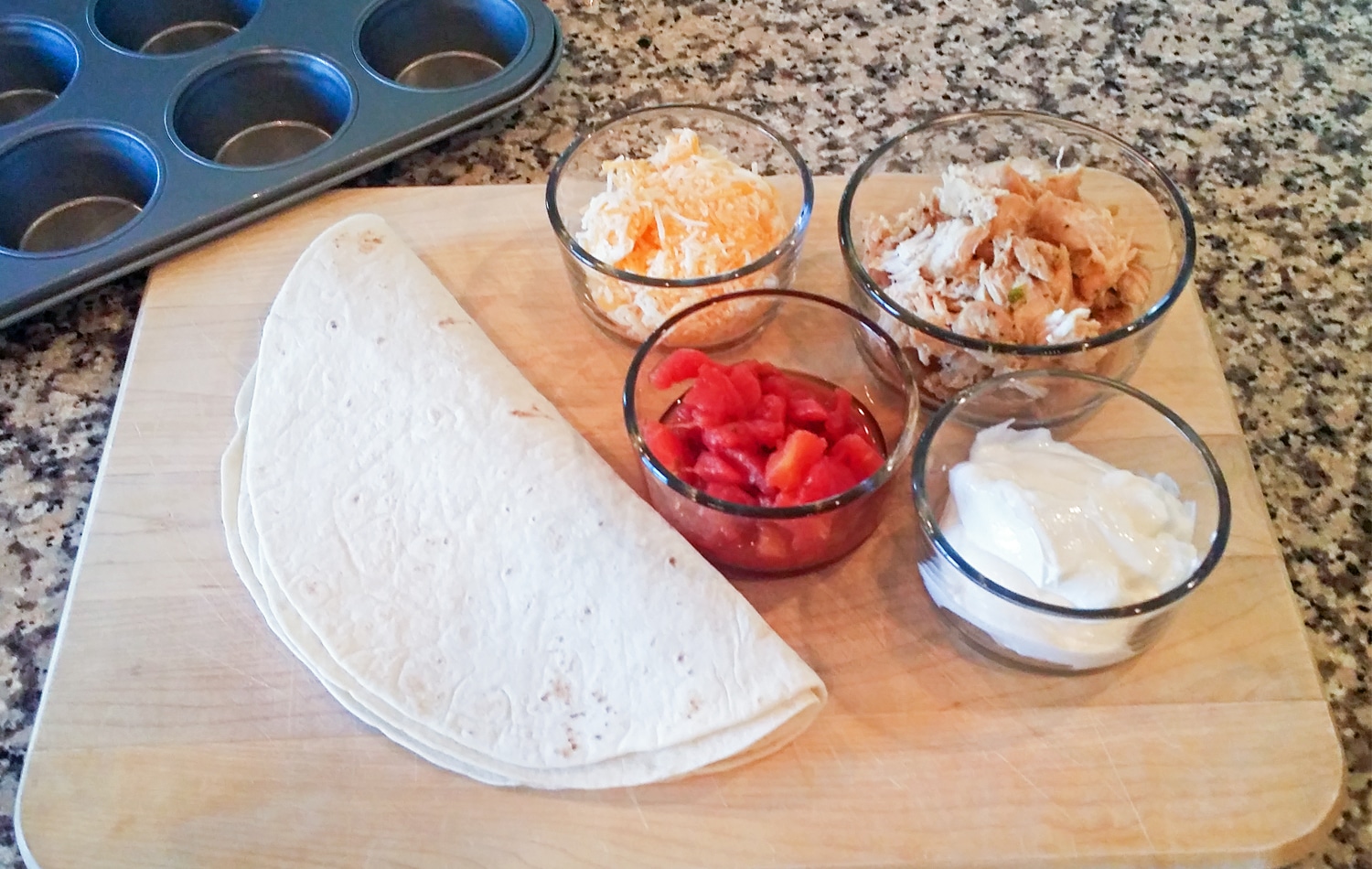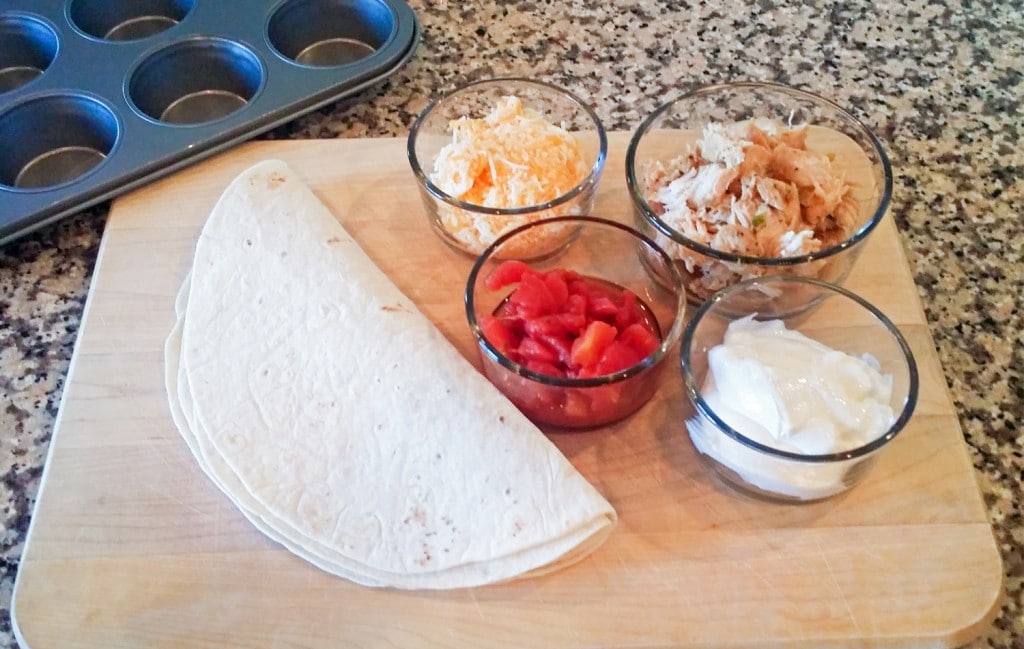 Here is what you need:
2 cups shredded chicken (from rotisserie or other leftovers) 1/1/2 cups shredded cheese 1 cup diced tomatoes ⅓ cup sour cream 2-3 large flour tortillas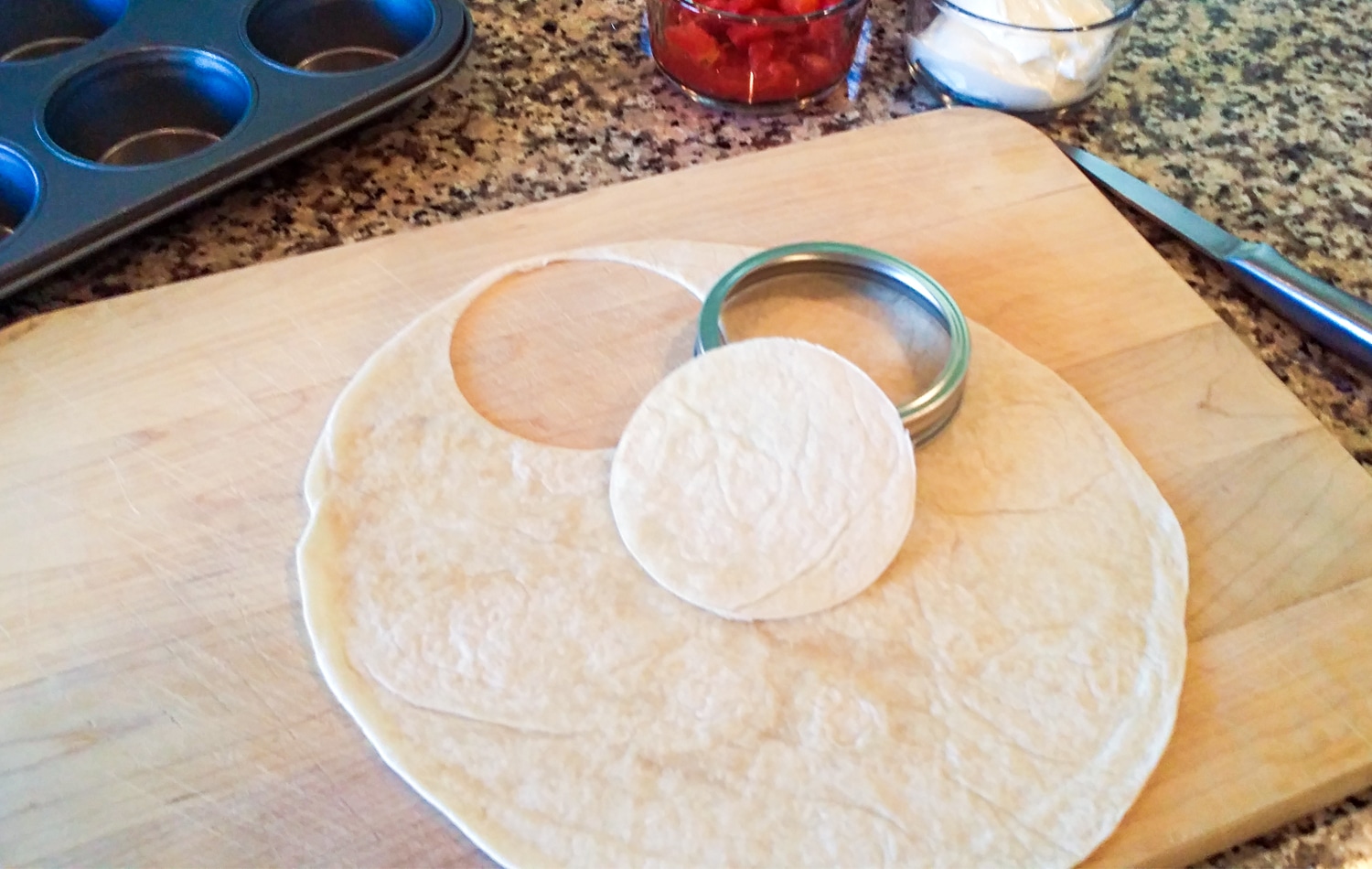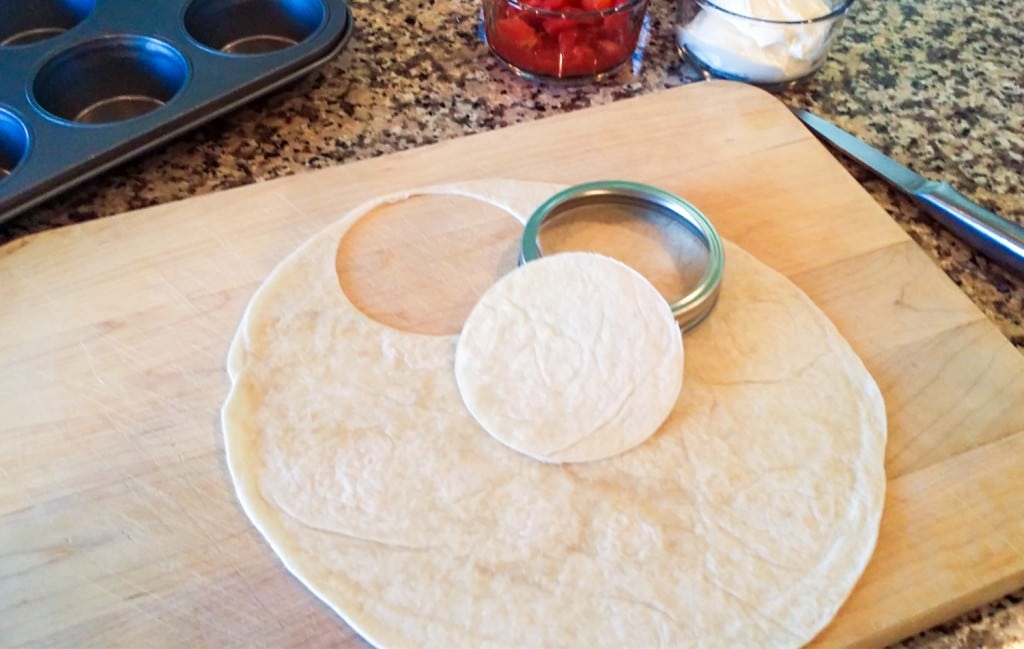 Step 1: Preheat oven to 350 degrees. Start by taking something like a jar lid as your template & cutting around it to make your mini tortilla rounds. I was able to get 5 minis out of one large tortilla.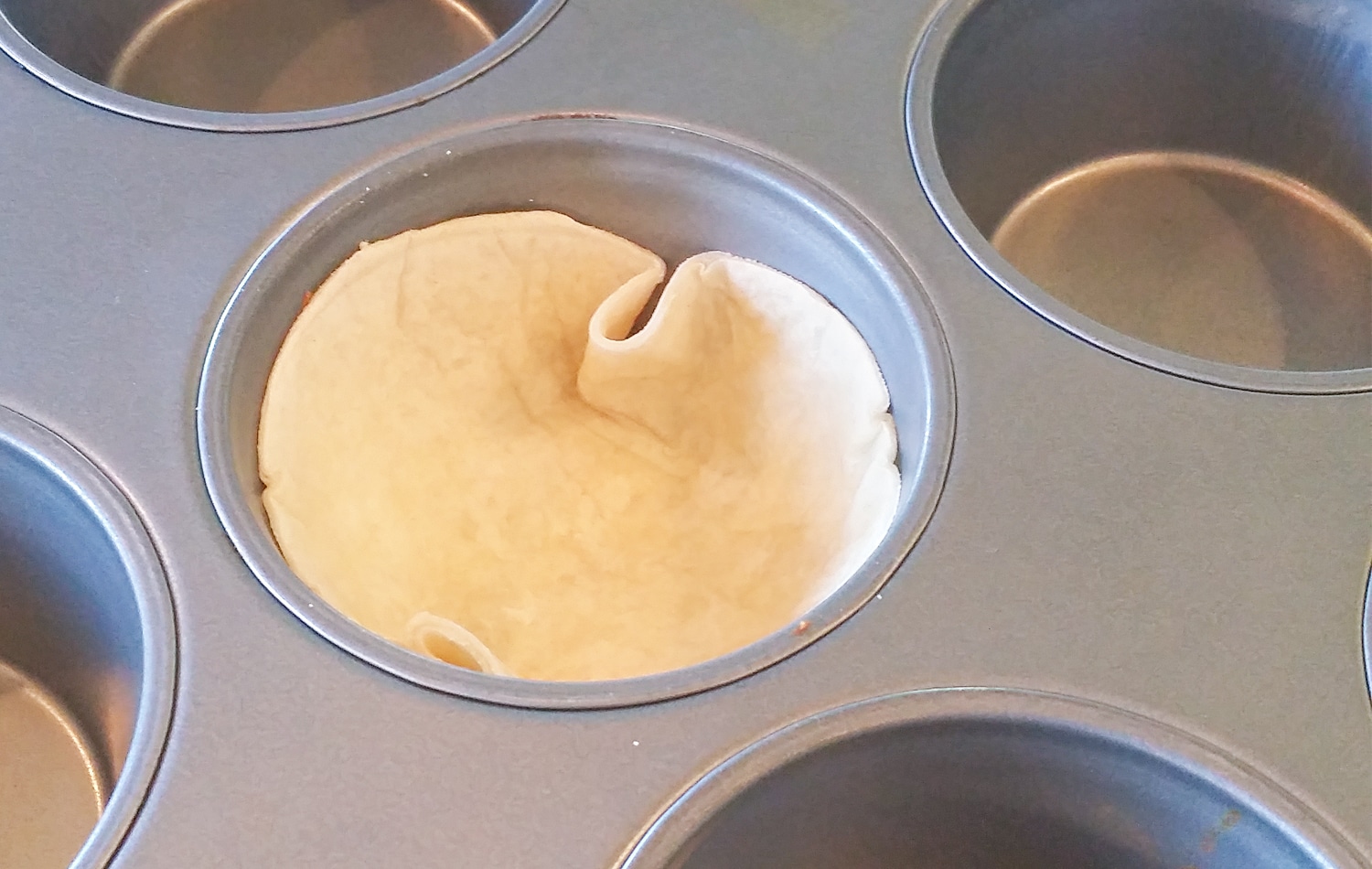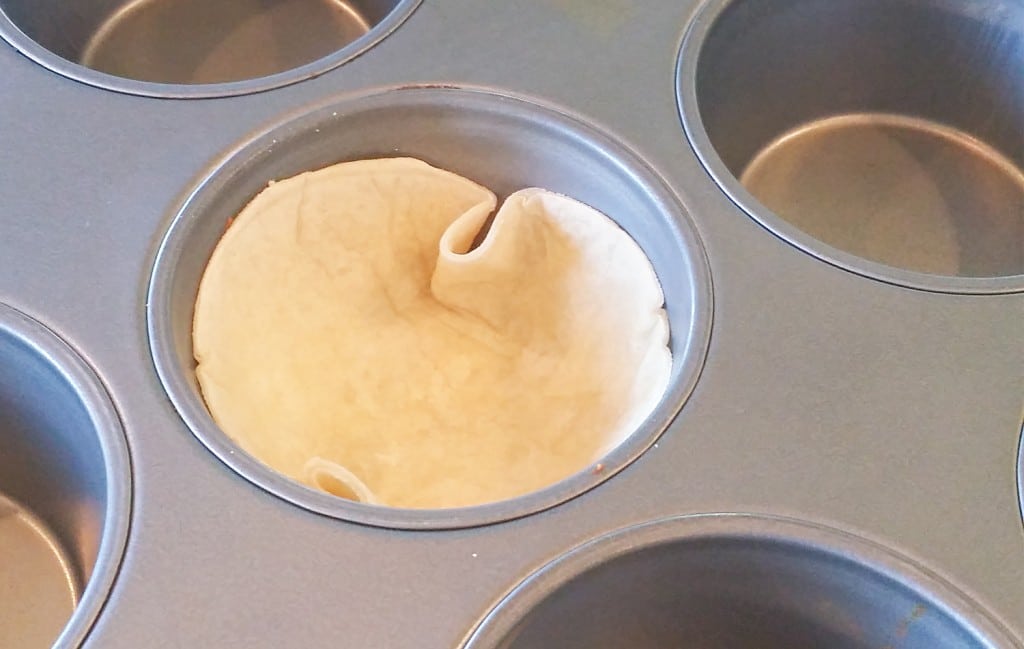 Step 2: Place in the bottom of your muffin tins.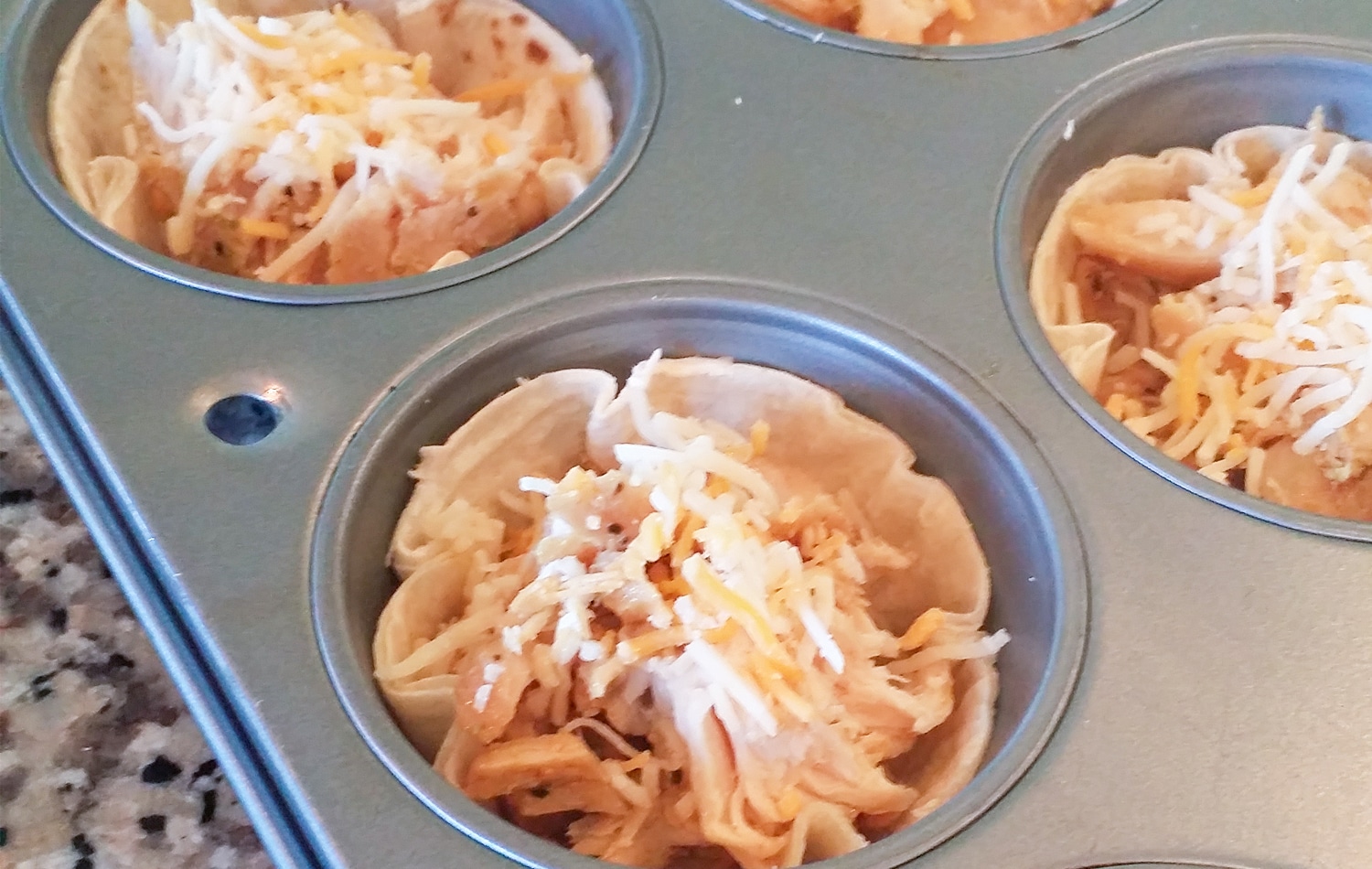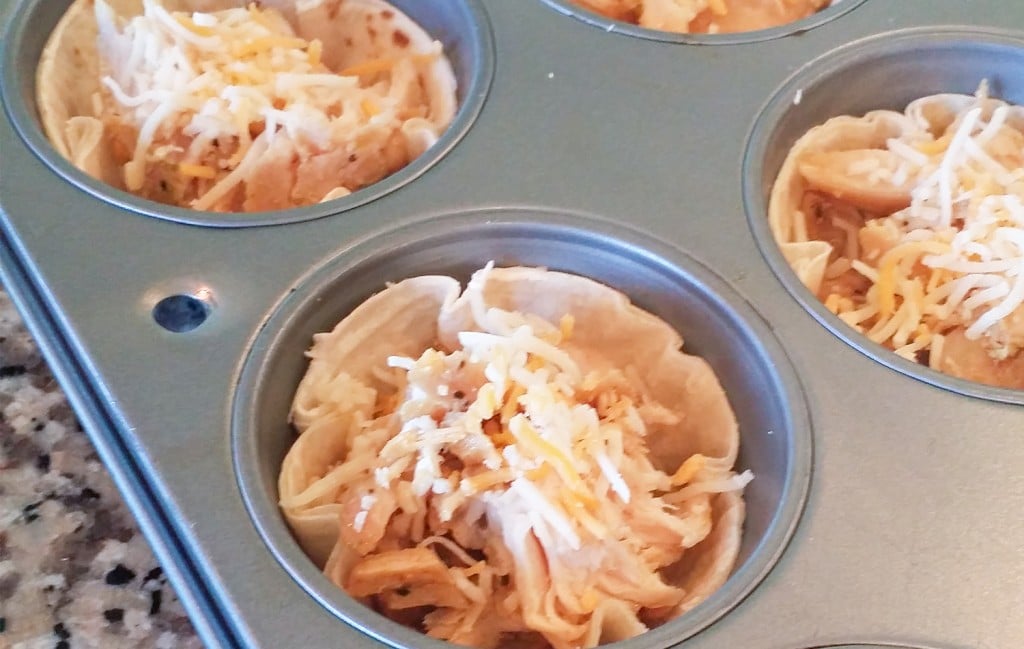 Step 3: Add in your chicken & top with cheese. Bake for 10-12 minutes to crisp the tortilla, reheat those chilled leftovers & melt the cheese.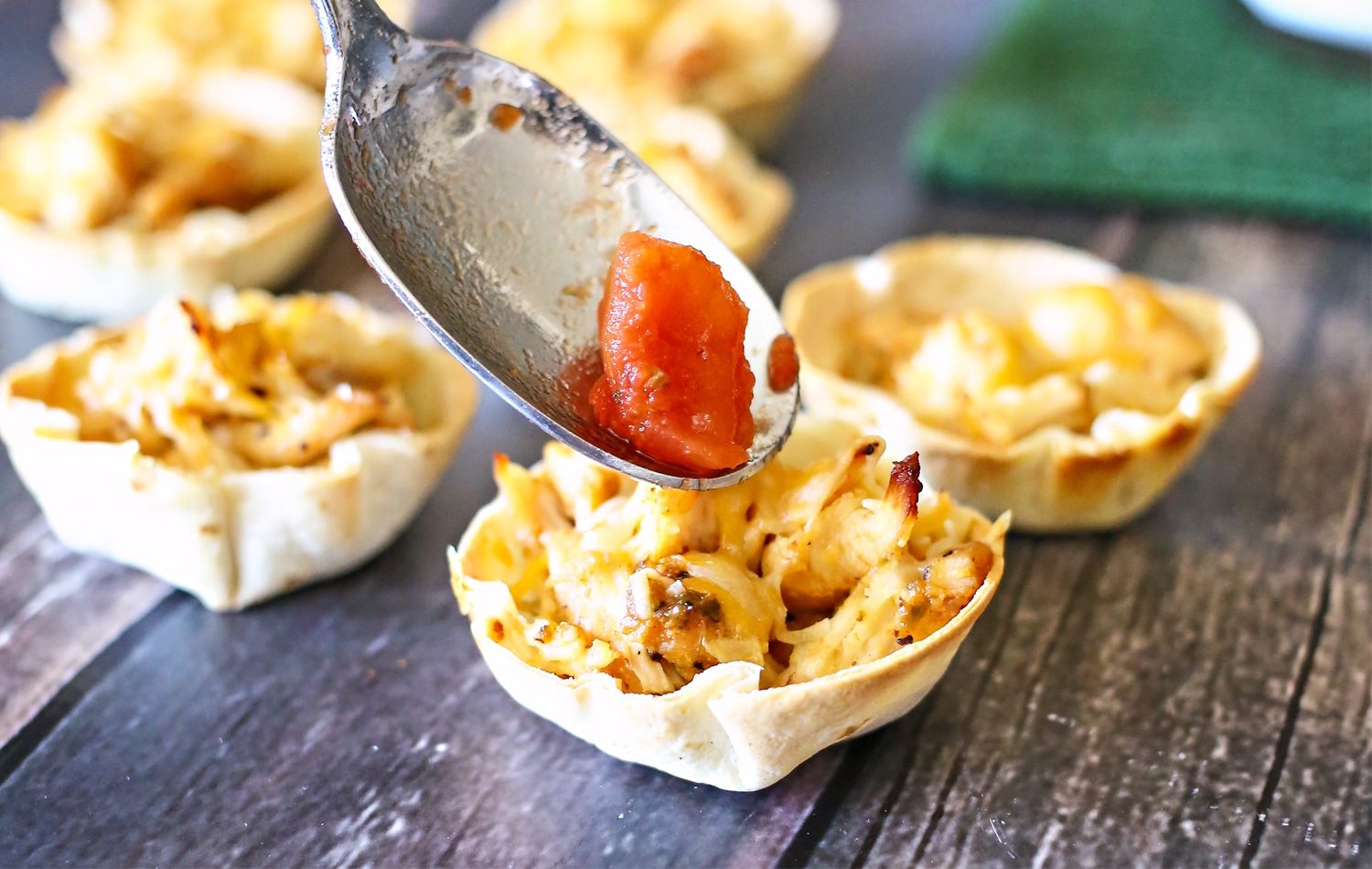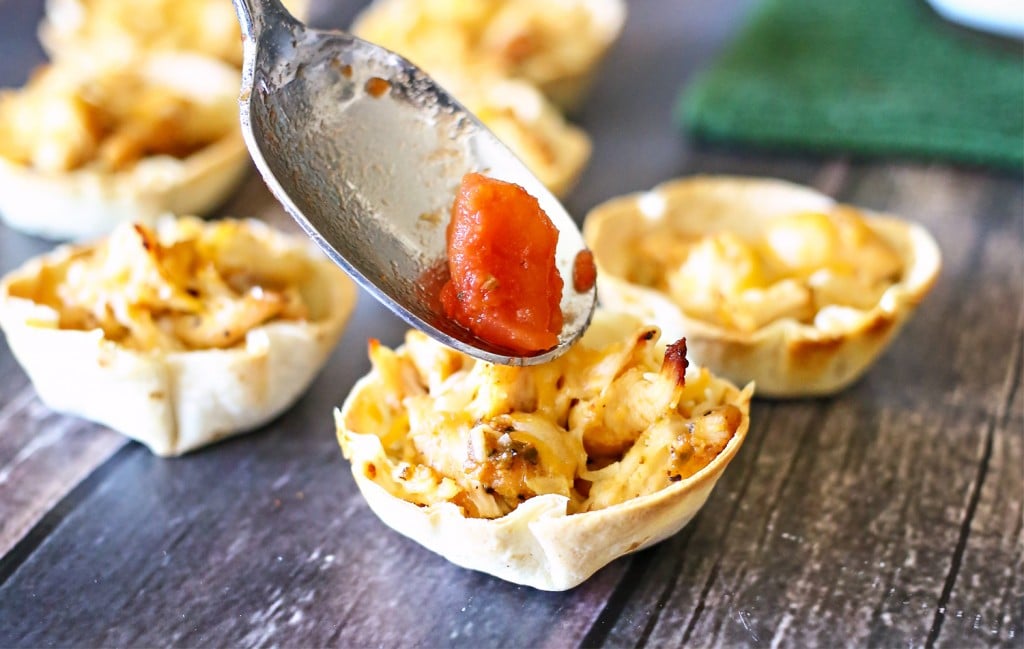 Step 4: Top with tomatoes.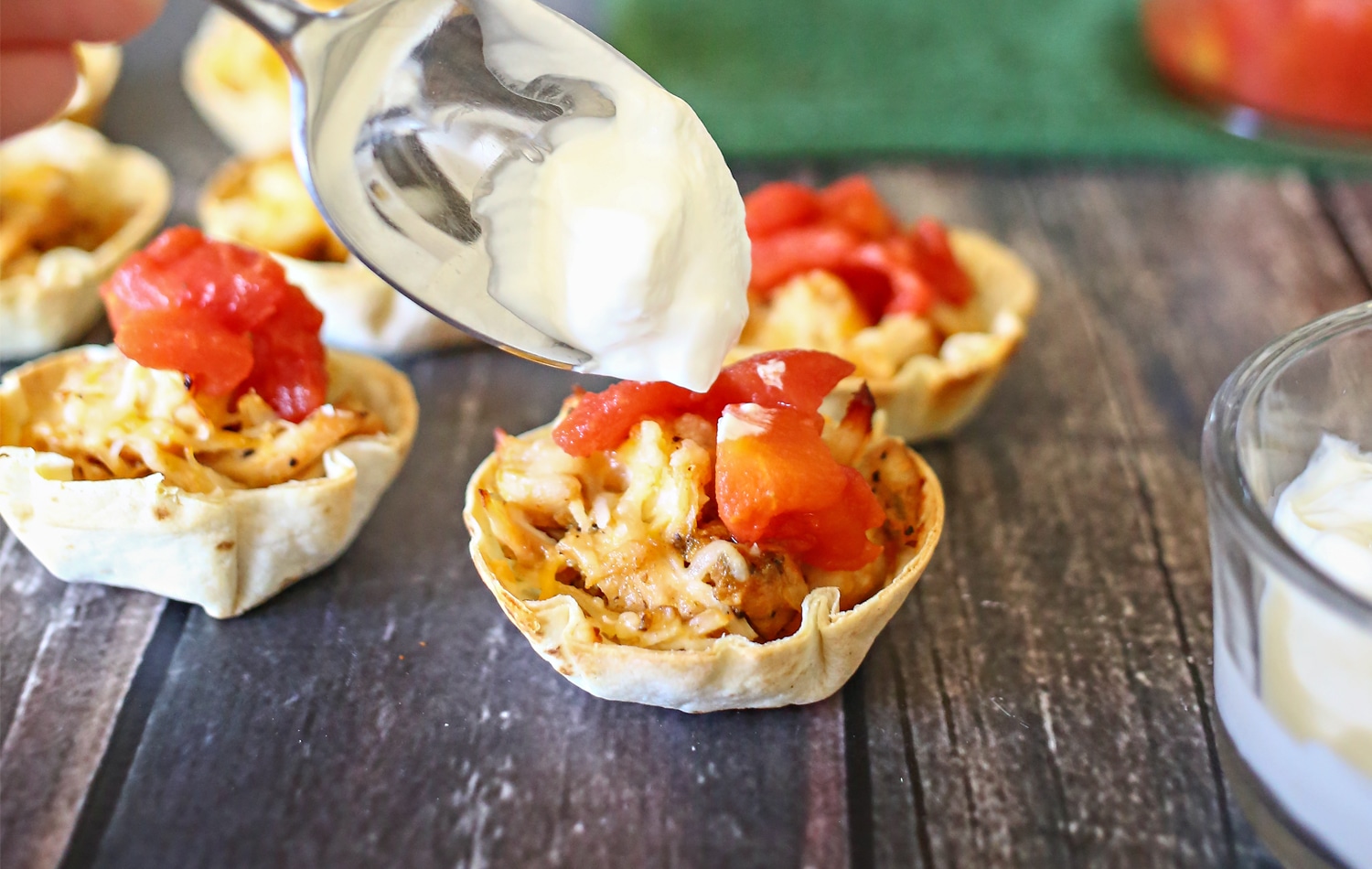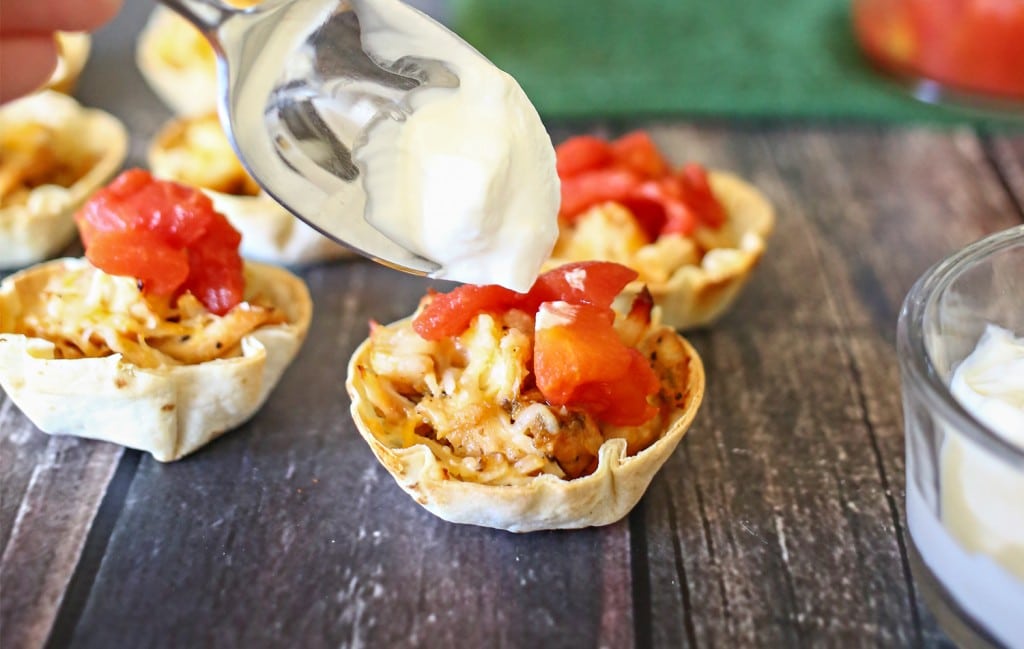 Step 5: Then add sour cream. Enjoy!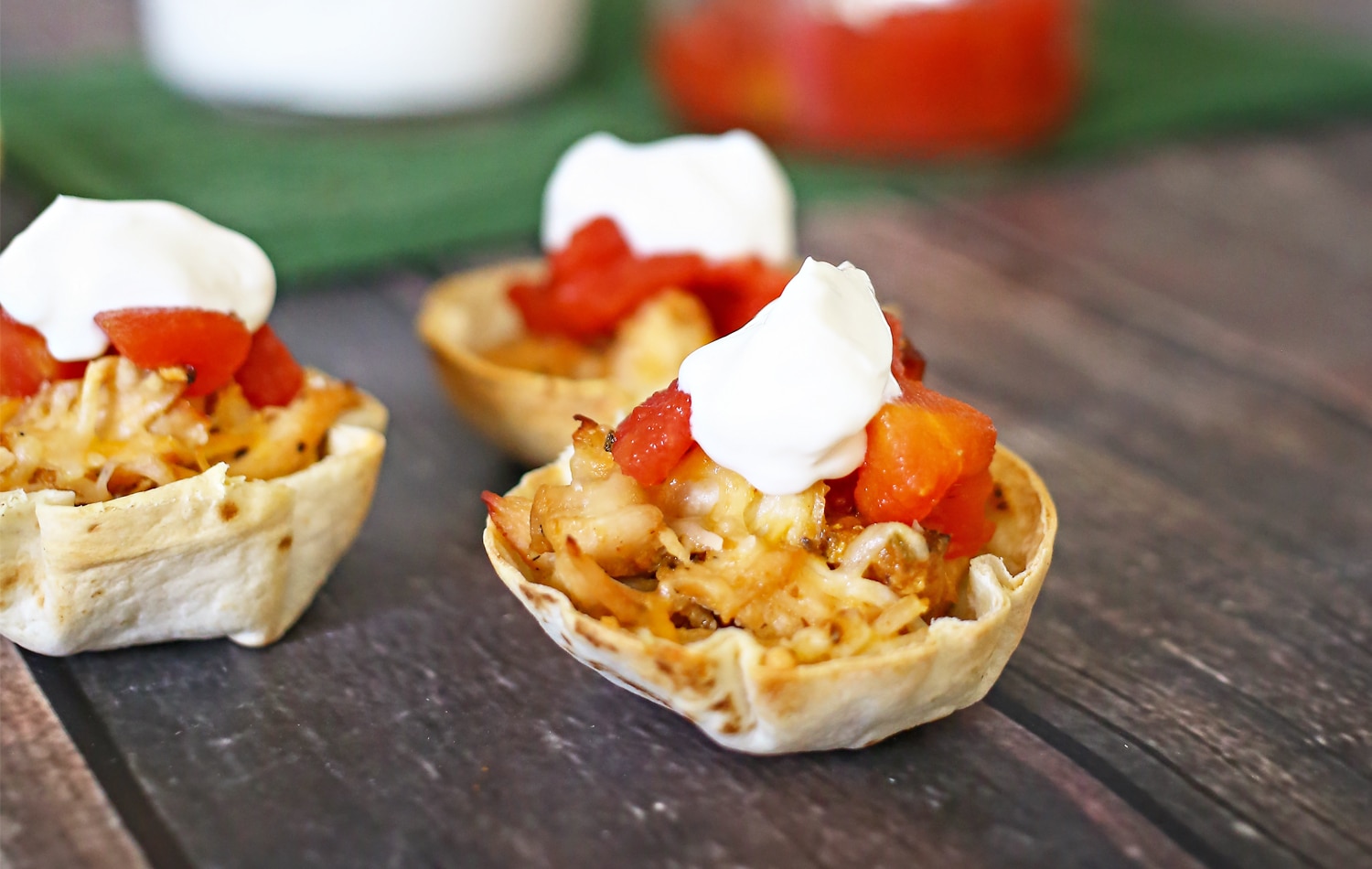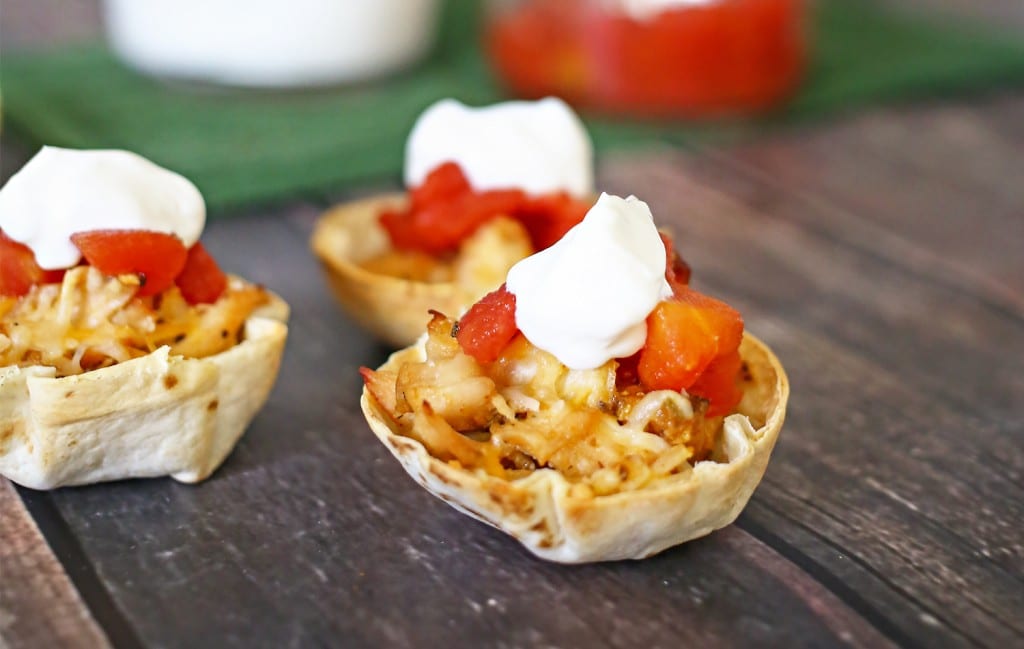 Gina, author of Kleinworth & Co, is a busy homeschooling mom to 3 great kids ages 11-17. She likes to find new ways to make life simple & streamlined on a budget. She loves to share easy DIY projects, fun crafts with the kids & a whole lot of recipes, with a few photography tips sprinkled in occasionally too.