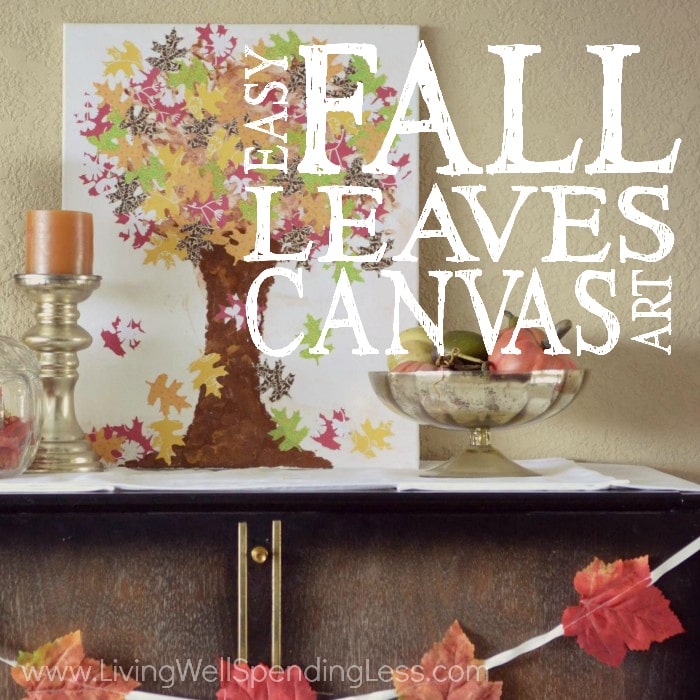 We had a one-day cold front pass through last week, (and by cold, I mean 85 degrees instead of 95), which I took as a clear sign from above that it was time to dig out the bins of fall decorations. I also took it as a sign that it was time to rock the skinny jeans & knee-high leather boots, even if it was only for one day, and even if I was so hot I thought I might be going through early menopause. Hey, us Florida girls have gotta take what we can get. But I digress.
In my eagerness to embrace all things fall, I decided we should do some sort of fall-themed art project. Fortunately for everyone, the blogosphere and Pinterest are currently overflowing with beautiful fall-themed projects at them moment. Unfortunately for me, we are still abiding by our one month spending freeze, which meant no running to the craft store for Rub & Buff or Martha Stewart glass paint.
Not one to let a lack of funding stop my obsessive need to create a season that doesn't exist in here in the semi-tropics, I dug out an unfinished canvas that was collecting dust in the closet and came up with something on my own. I had started it about 6 months ago after spotting another cute family tree handprint project but could never seem to pull my family together at the right moment to finish it off.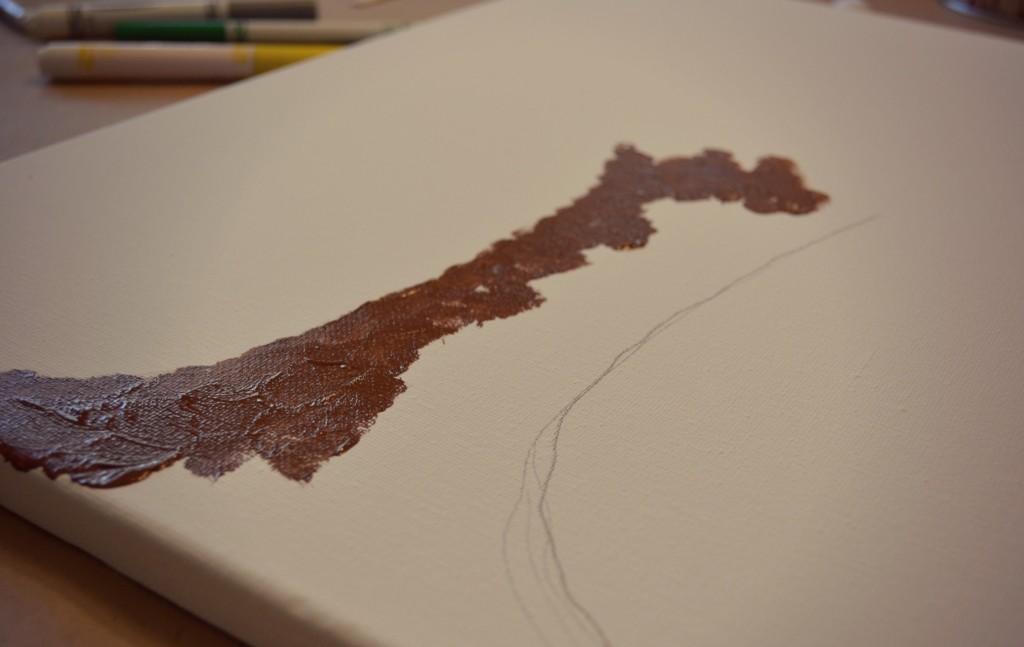 Since the trunk was already complete, I started our project by letting the girls cover their hands in washable brown paint to create the "branches." Maggie did just fine; Annie had a few issues getting her hands in the right spot, which really irritated her perfectionistic big sister. Luckily the misplaced handprints wiped off with a wet washcloth, so all was again right with the world.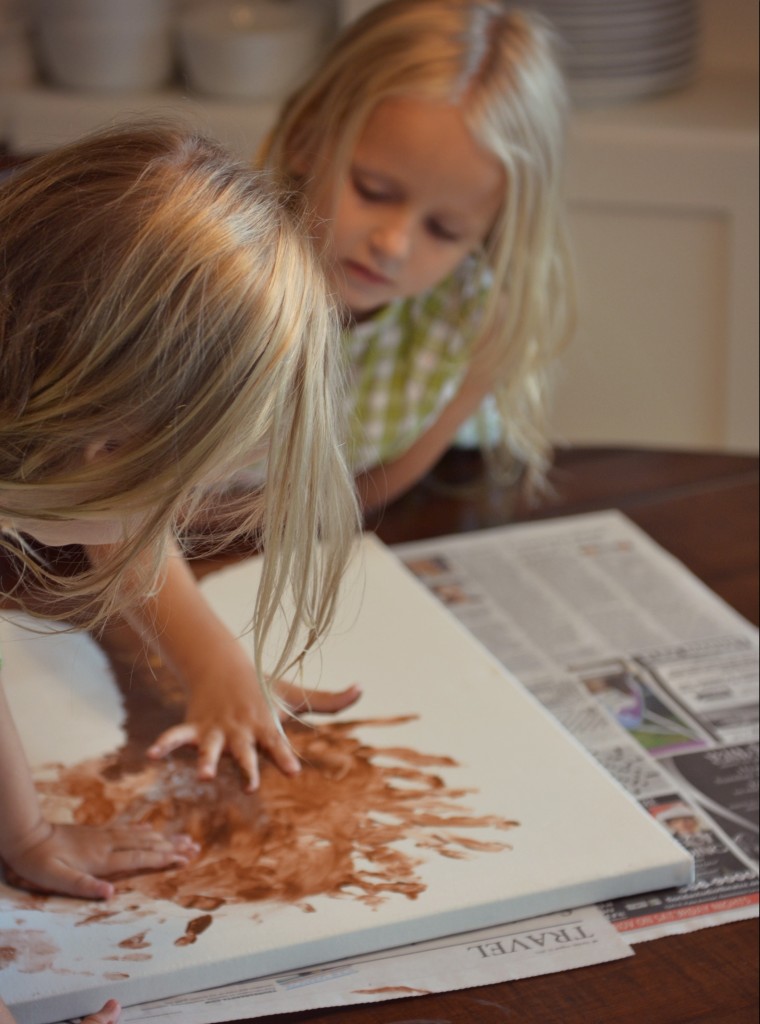 While they were painting I punched oak leaves out of fall-colored scrapbook paper using this punch (which I already had.)  Once the branches had dried, (this only took a few minutes), the girls then used Mod Podge to glue the leaves on. Annie was bored after about 3 leaves but Maggie was a trooper and didn't stop until every last leaf was perfectly positioned.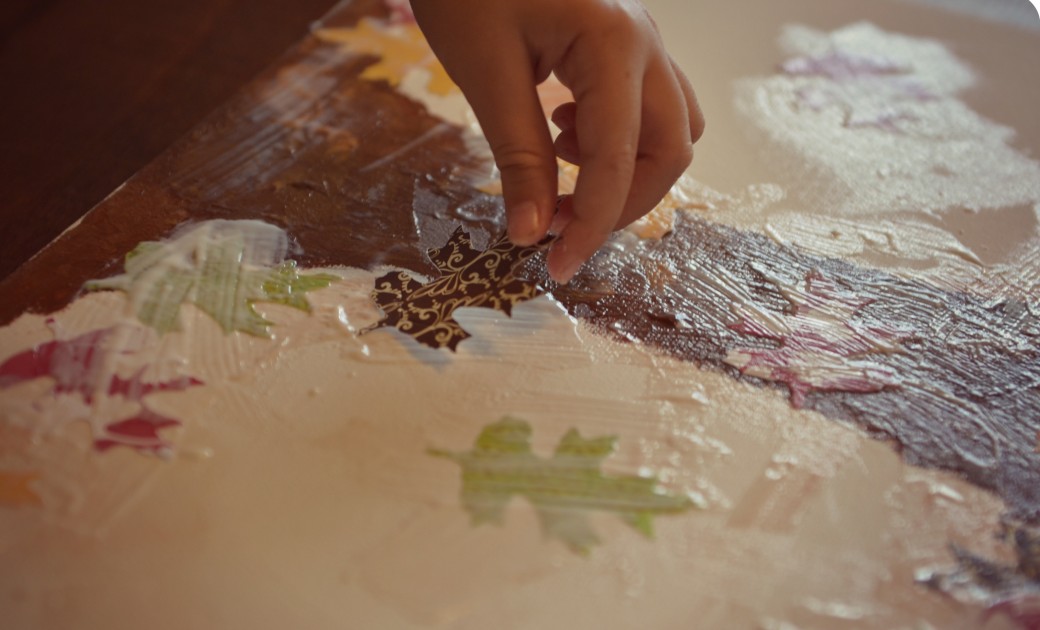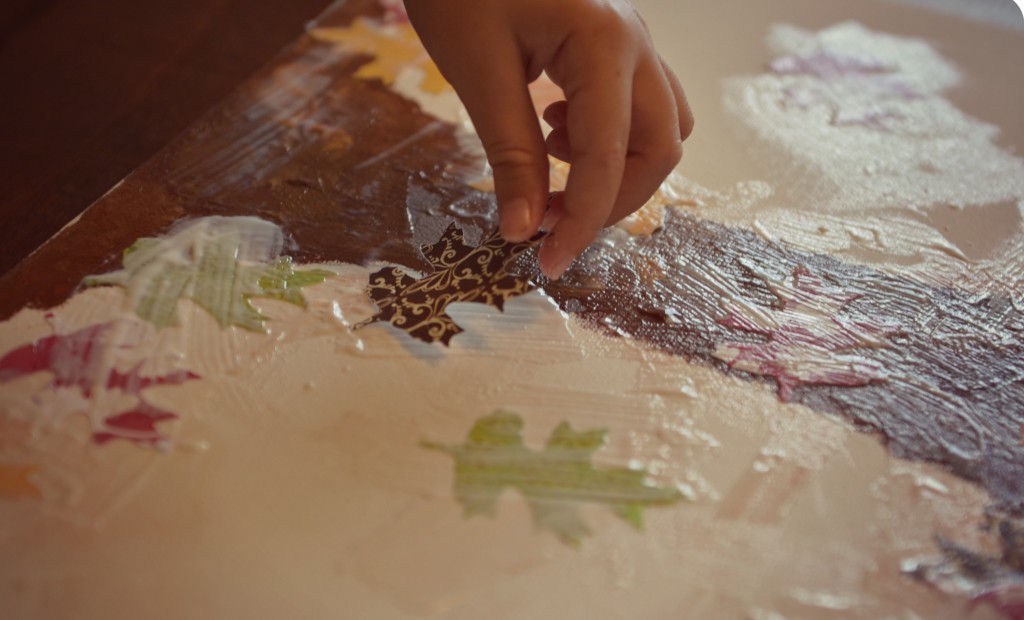 Once all the leaves were in place we covered the entire canvas with a layer of Mod-Podge, then let it dry.
I thought it turned out pretty good–better than most of our art projects at least! 🙂  With a few fall-y accessories, it actually made for a cute little console display in the living room (which during the fall and winter, I pretend is a mantel for my imaginary fireplace. *sigh* A girl can dream, can't she?)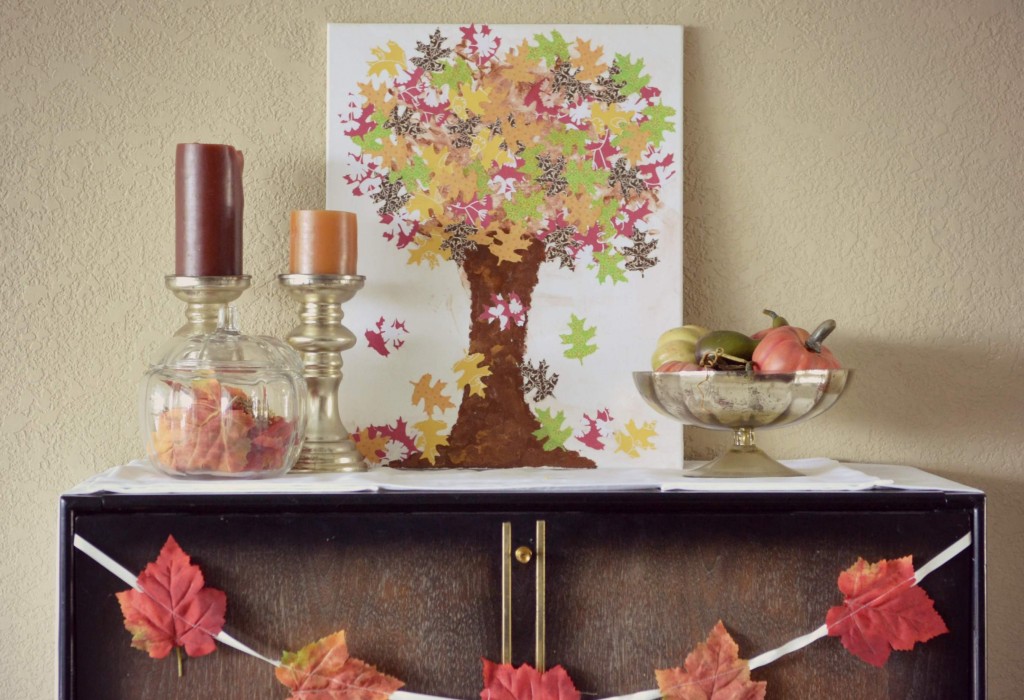 We were feeling so festive that we put up a few other decorations too: