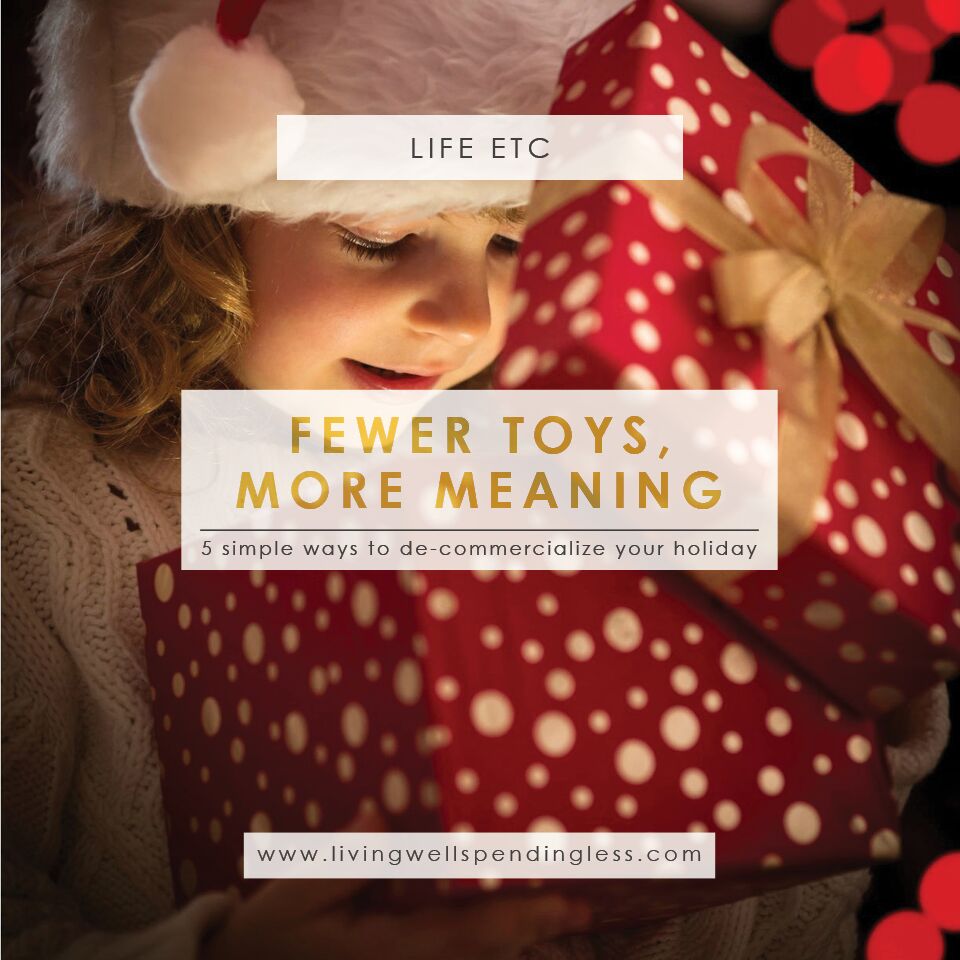 This is a guest post by JoAnn of A Whimsicle Life
"Here's what I'm asking Santa for Christmas," my six-year-old tells me as she hands over her list.
I scan through at least 15 items: an American Girl, various Barbie accessories..I sigh. I glance at her bedroom floor behind her. There is no pathway from the door to her bed. Clothes litter the room. LEGO bricks dot the floor. Her stuffed animals have plunged from their designated shelf as if trying to join the giant toy party that obviously every toy in her room has been invited to. Why is she asking for more things?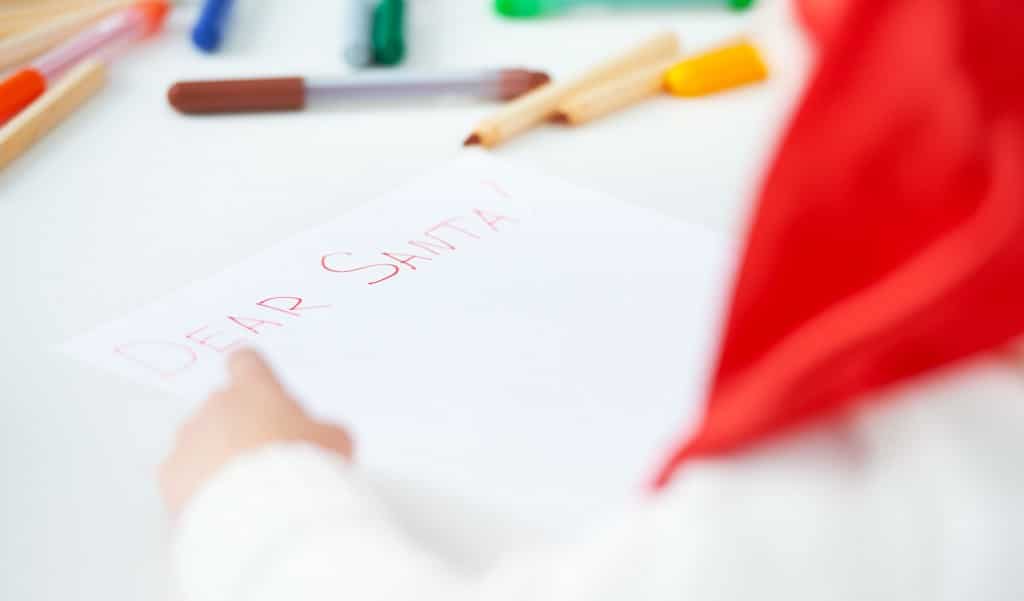 I'm not a complete Scrooge, I simply want to teach my daughter how to be grateful for what she has. I want to encourage her to give to others. However, most kids under the age of 7, don't yet have the developmental capability to think outside of themselves. How do you convince a young kid to think less of toys and more of other people? I swear it's possible.
Here are five ways the whole family can keep the giving nature of the Christmas season at the forefront during December: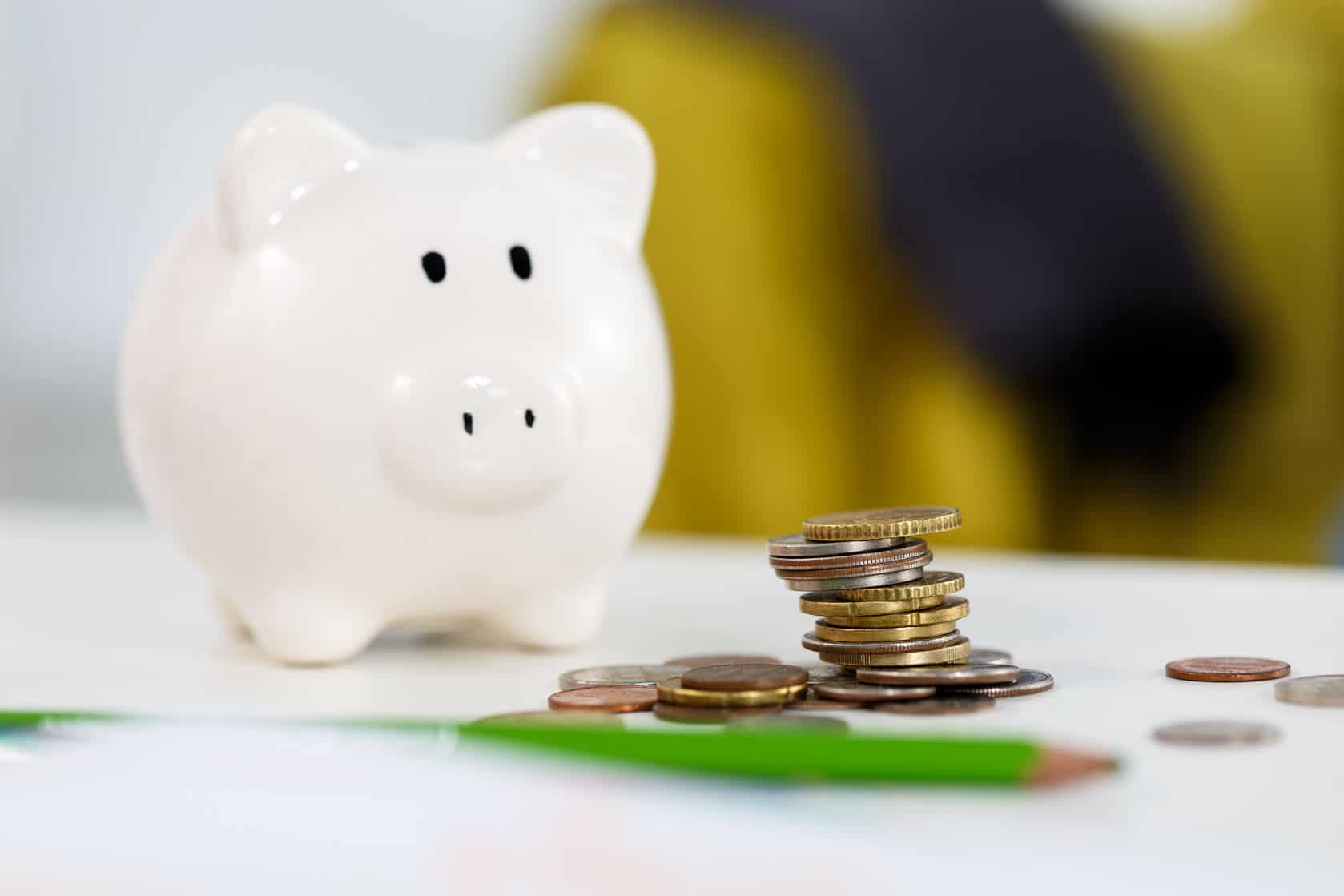 Save Allowance to Give to Charity
We started giving our daughter an allowance to teach her about money management and the value of items. She gets $5 a week. In return, we expect her to help out in the house and be a participating member of the family.
Children usually have no problem donating parent's money. However, parting with their own becomes a little trickier. The best way to handle this is to set the example.
To convince my daughter to give to charity, we searched through the site OXFAM America Unwrapped together. This site is vibrant and full of compelling pictures which make it ideal for explaining to kids where their money is going. Here you can choose a symbolic gift -such as a pair of chickens or an emergency kit- to give to someone in the developing world. The gift represents the type of relief OxFam provides. My daughter helped me choose mosquito nets for the amount of $35.
Another spectacular site to view with kids is watsi.org. Here you can fund medical procedures for people in the developing world who can't afford them. We scrolled through people's pictures and she chose a 3-month-old baby in Kenya named Rian who needed brain surgery. She donated $10 of her own allowance to Rian. Watsi.org will send us an email when Rian receives his treatment.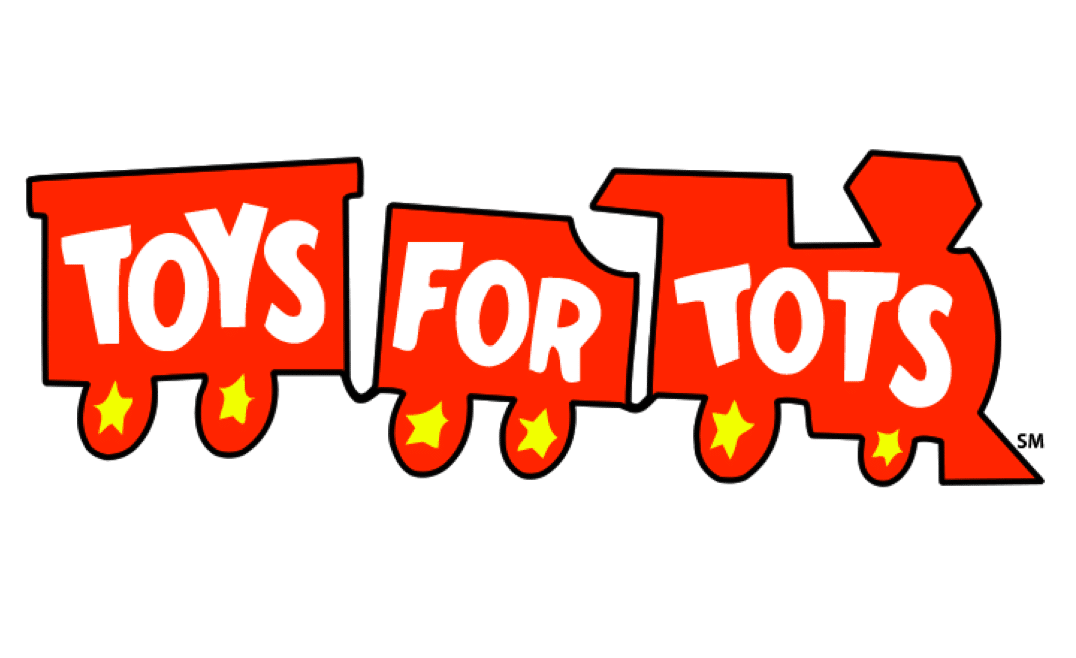 Give to Toys for Tots
Toys for Tots collects toys for the children of military personnel serving away from home. I still remember buying a new and unwrapped toy every December with my family. My parents would pull into the driveway of our local fire station and we would drop it off each year.
Last year I donated for the first time with my daughter. I bought two large stuffed teddy bears at the grocery store then drove to pick her up from school.
When I told her of our plans, she begged to keep one of the bears. We parked in the parking lot of the local car dealership and she stomped out of the car. I ignored it and handed her the toys. As we entered the lobby and she saw the box, her heavy footsteps ceased. A few other people sat in the lobby and watched her as she entered. She stopped pouting, marched over and proudly put both bears in the donation bin.
Then she went home and told Daddy how we donated bears to Toys for Tots and how SHE put the bears in the box. She did, but you can see how it was not my easiest parenting move.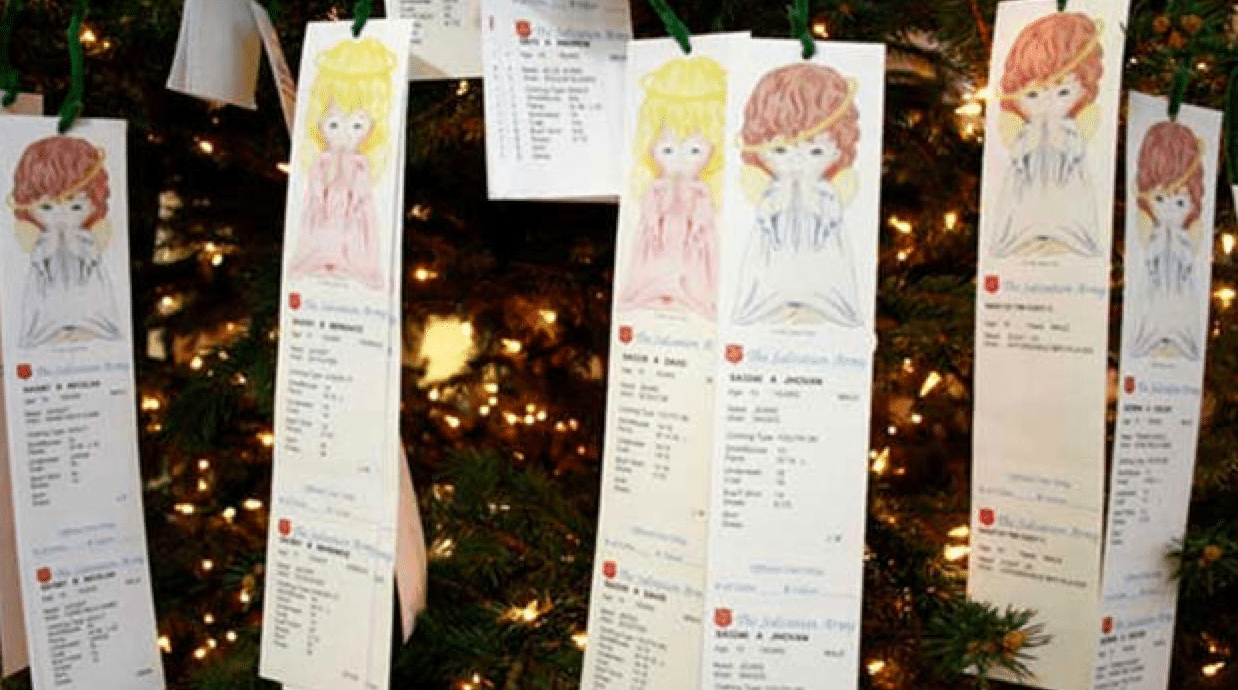 Christmas Angel Trees
I admit it. I lack follow through if I can't complete something immediately. If you're like me in that regard, Angel Trees in the mall are the perfect solution. You can select the tag of a needy child, immediately buy a gift and then donate it within an hour.
Angel Trees are both an excellent way to give during the holidays and a way for kids to participate. The child's likes, dislikes and age are all listed on the cards hanging from the trees. We chose a 10 year old boy and bought him a Star Wars Clone shirt. Then we returned our present and tag to the Angel Tree station and they took care of the wrapping.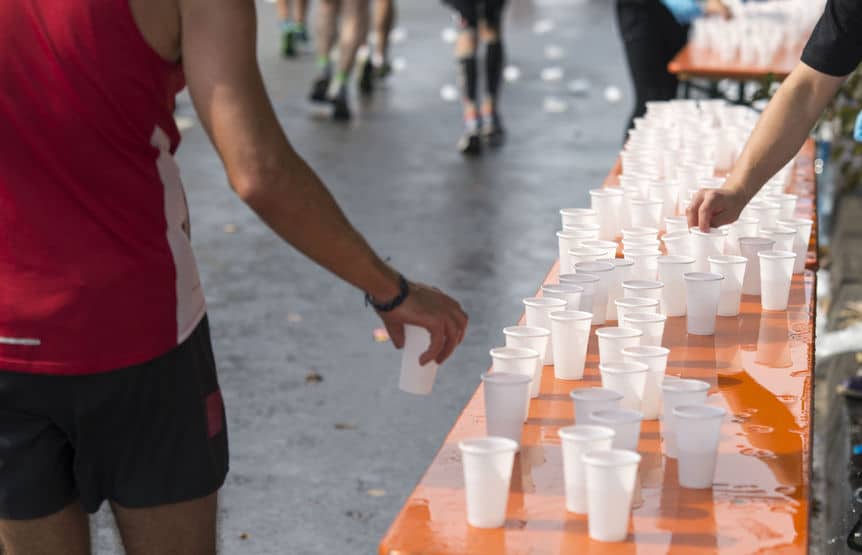 Volunteer
Not many places accept children as volunteers, even if parents agree to serve with them. This makes volunteering with young children difficult – particularly in the 5-8 year-old age range when they are super enthusiastic and able to help.
The solution: volunteer at a race! You can spend your morning as a family at a road side water station and hand out cups of water to sweaty runners participating in a charity event.
As a runner, I can tell you that aide station volunteers are gold! They not only hand out water, but they also provide endless streams of encouragement. When I'm sludging along at mile 3 and want to quit, a cheer from a volunteer helps me out immensely.
To find an event near you, click HERE and then look for races in your state. You'll find links to the race ;website and contact info. Most sites also have an area for volunteers. If it's a smaller race, I recommend contacting the race director and asking how your family can help.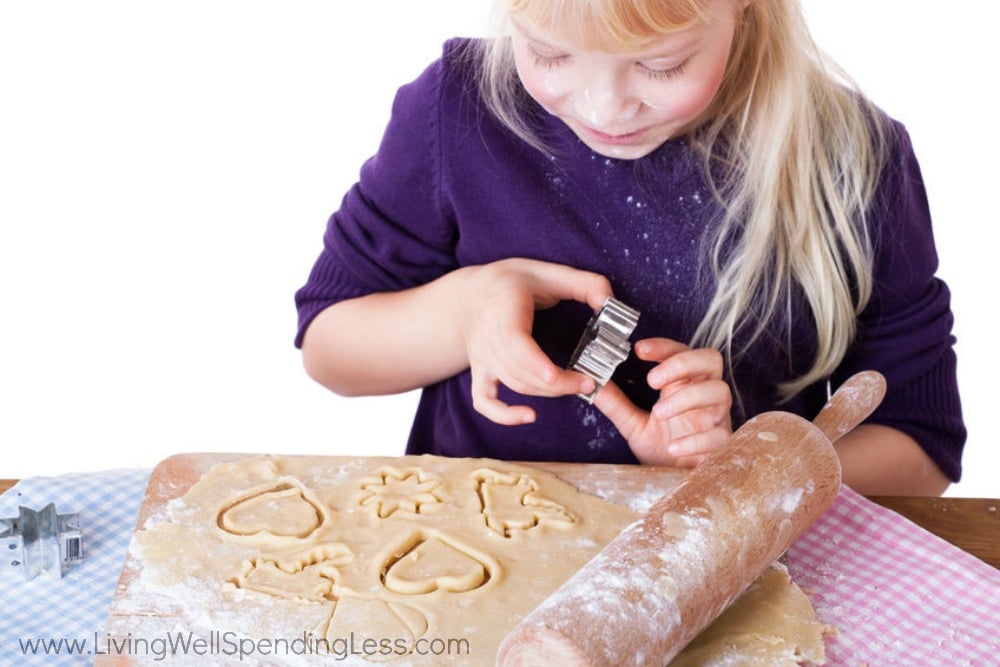 Give to Neighbors
Start your ovens! One of the best parts of giving is seeing the person's face who is receiving the present. There is no quicker payoff then baking holiday treats for neighbors and delivering them door to door.
No one does this anymore! When we pull up to our neighbor's front door with our wagon, they are so surprised. It makes us feel good to make someone else happy. That's what I want my child to experience – the joy of giving and the look on another person's face when you give them unsolicited treats.
If you are not a baker, Rice Cereal Krispy Treats work really well as a gift.
Encouraging kids to give during the holidays and finding opportunities is not always an easy task. I promise you that even the most stingy preschooler will experience the joys of giving with at least one of these activities.
JoAnn Crohn is a blogger at A Whimsicle Life, editor/author of the bookChristmas with Kids: Recipes, Activities & Crafts for Amazing Family Memories, former elementary school teacher and busy mom of 2. She aims to help moms find balance between parenting and pursuing their own dreams. JoAnn loves reading, photography and going on crazy adventures.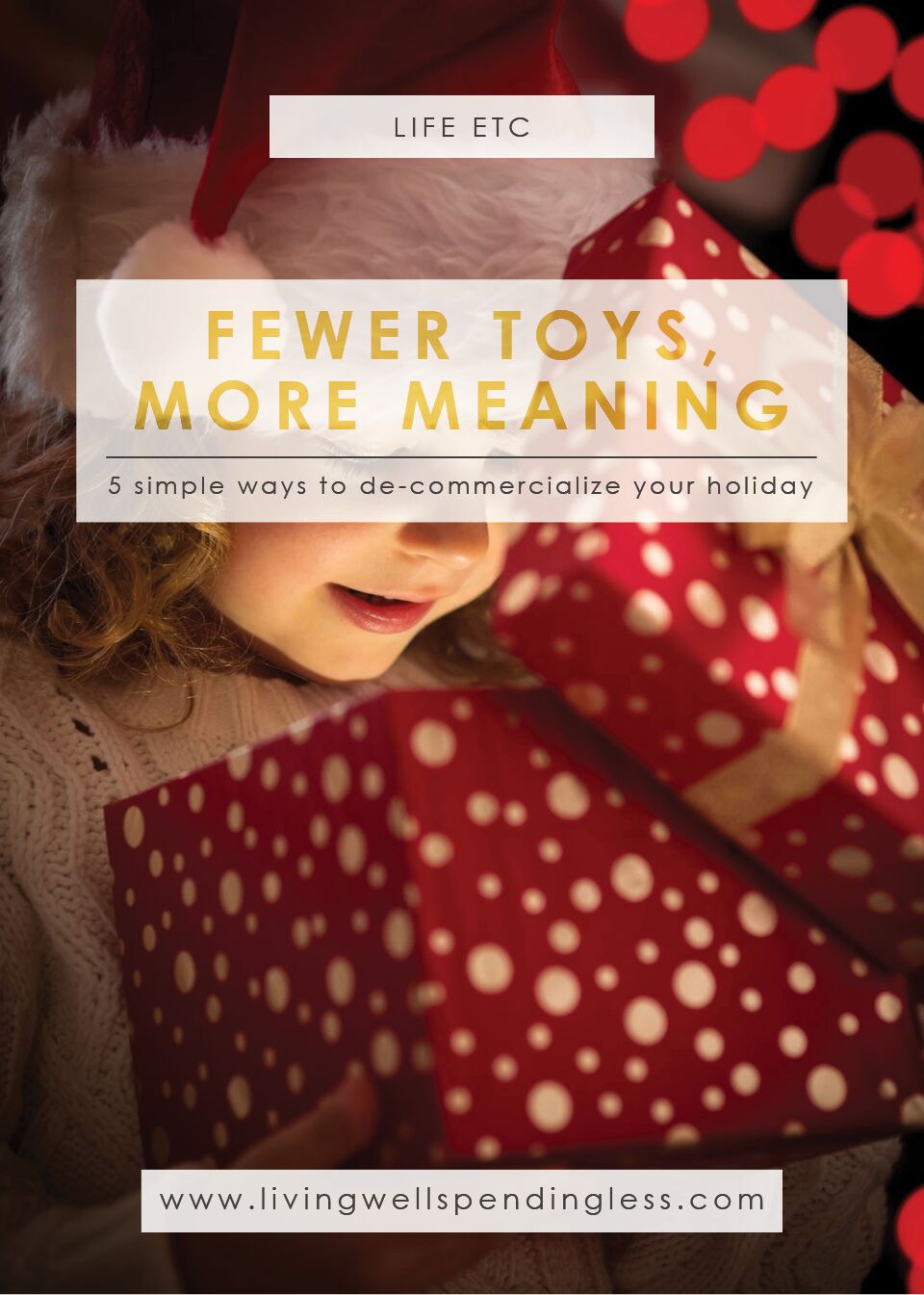 TAKE BACK CONTROL OF YOUR HOME LIFE
---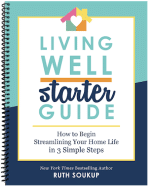 Ever feel like you just can't keep up? Our Living Well Starter Guide will show you how to start streamlining your life in just 3 simple steps. It's a game changer--get it free for a limited time!
If you love this resource, be sure to check out our digital library of helpful tools and resources for cleaning faster, taking control of your budget, organizing your schedule, and getting food on the table easier than ever before.