Ready to make your dreams a reality?
---
Our Doing it Scared® coaching program takes you by the hand and helps you first understand yourself and exactly what's holding you back, then helps you take clear and focused action towards achieving your biggest goals and dreams. Enrollment is open now for just five days only!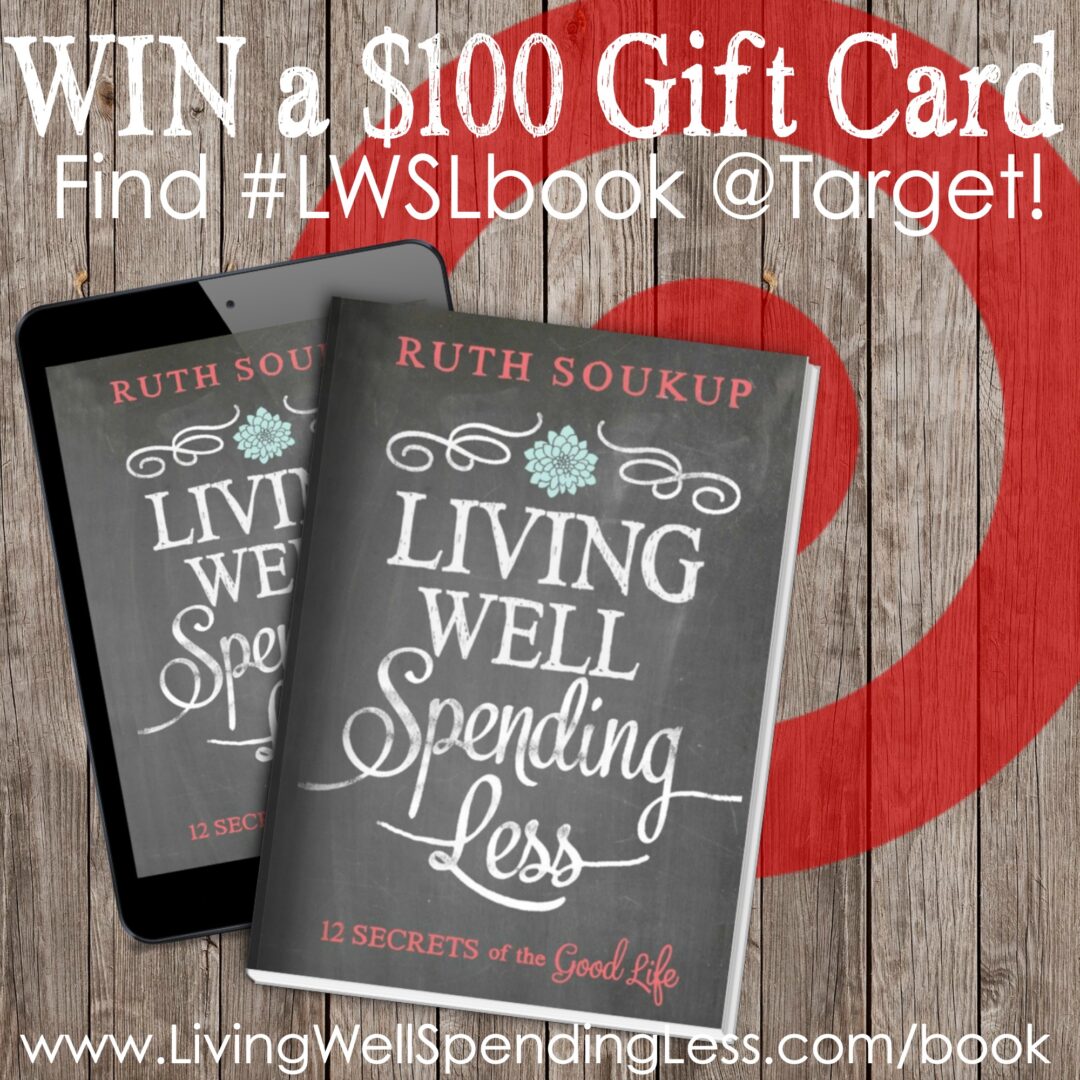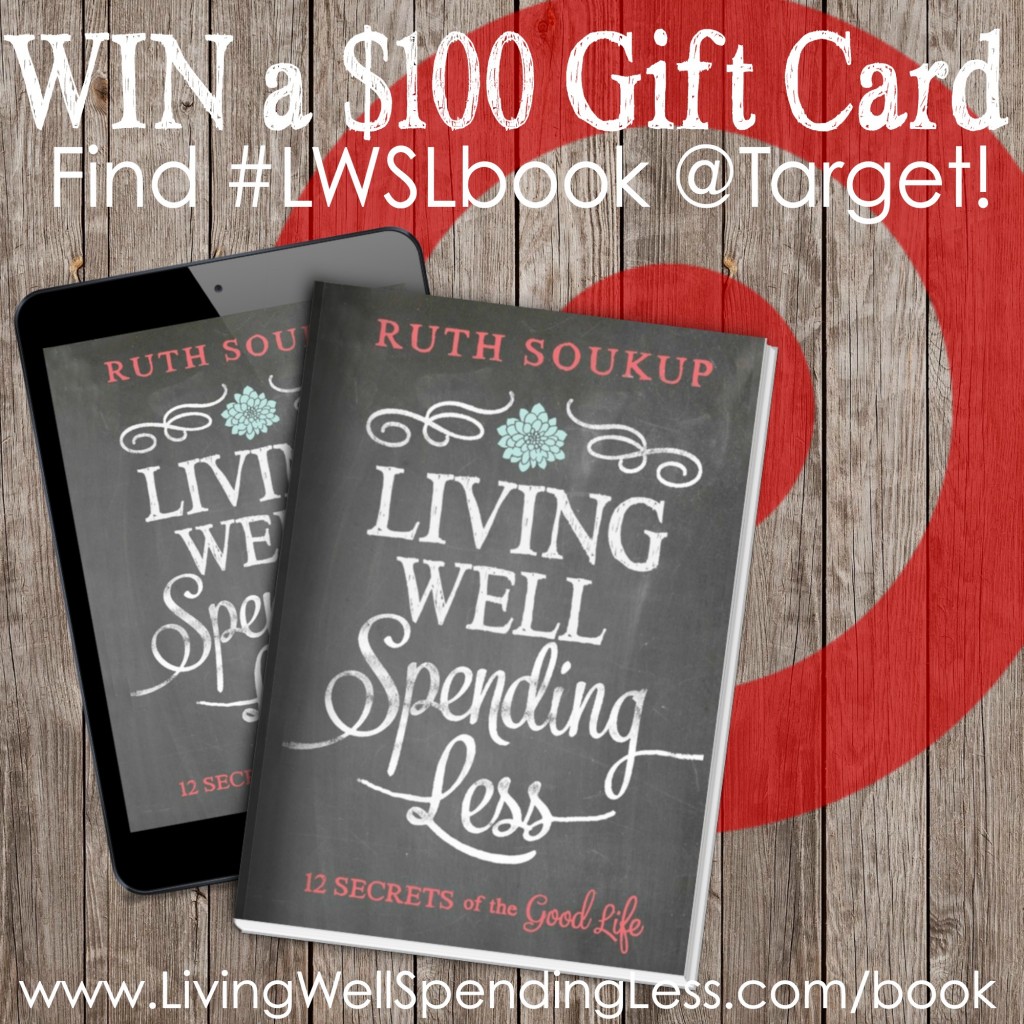 Did you know that Living Well Spending Less: 12 Secrets of the Good Life is available at Target stores nationwide? Better yet, we are offering FIVE lucky readers a $100 Target Gift Card just for spotting it, snapping a picture, and sharing it on Instagram using hashtag #LWSLbook!
Can I get a woot woot?
Entering is SUPER easy, but it does require an Instagram account. (Don't worry, it is free to join!)
To enter, simply follow these instructions:
Follow @RuthSoukup on Instagram
Instagram a photo of Living Well, Spending Less: 12 Secrets of the Good Life in or in front of any Target Store. MAKE SURE the Target name or logo is showing in the photo!
Tag your photo with hashtag #LWSLbook AND @Target
After completing all three steps, you will automatically be entered into the contest and your Instagram photo will be displayed in our gallery HERE.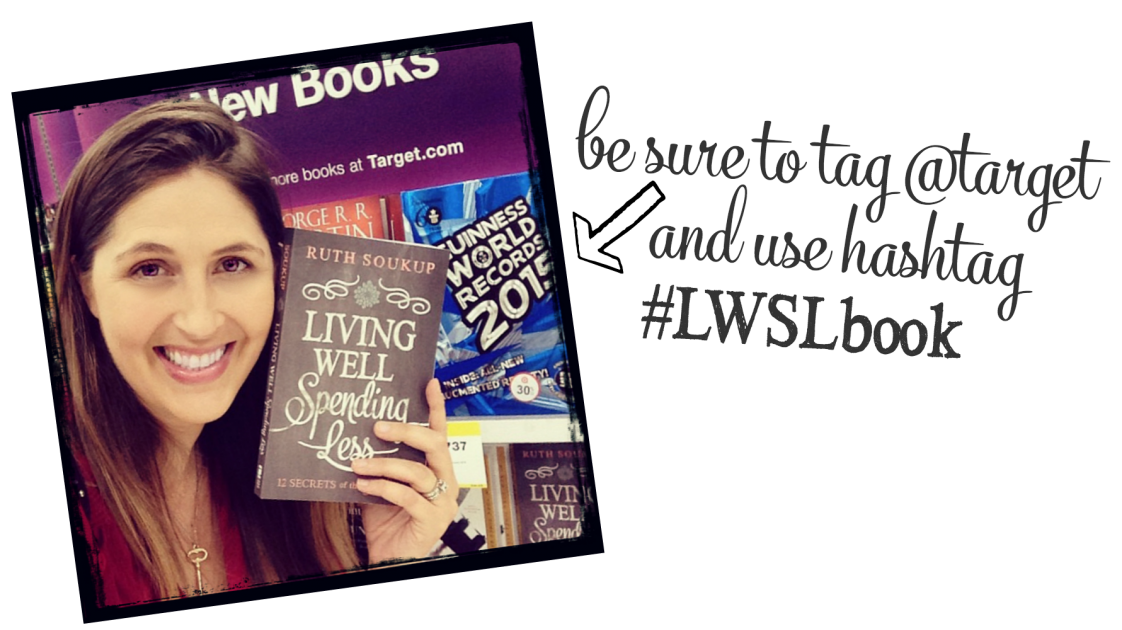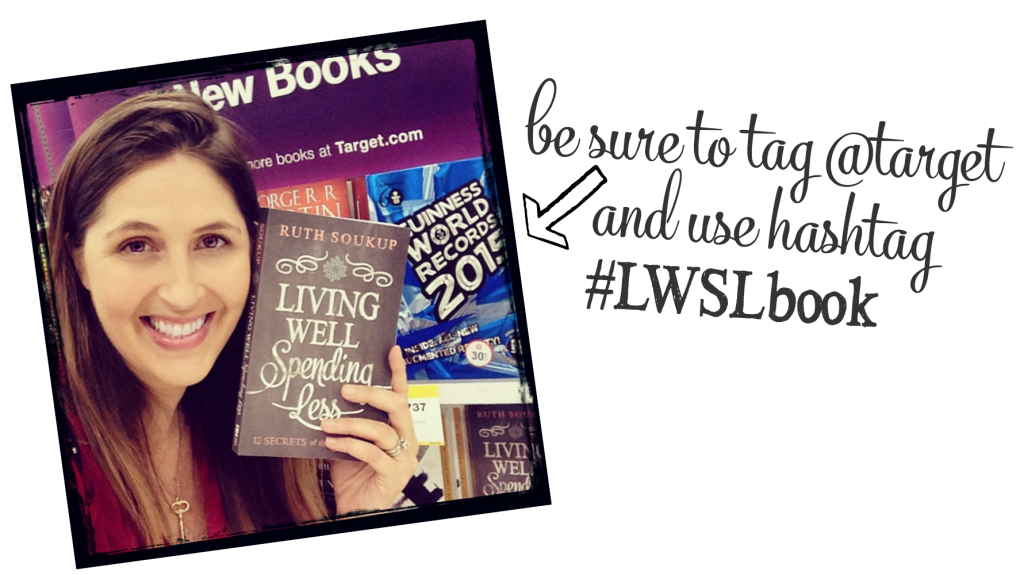 Winners will be chosen at random and notified via Instagram. BE SURE to follow all 3 steps above or you will not be entered.