Still need to do some Christmas shopping without breaking the bank? These budget friendly stocking stuffer ideas will help you bring festive joy for less!
Let's talk stocking stuffers.
Have you ever noticed that it's those small last minute things that always seem to blow your holiday budget out of the water?
Each individual item seems harmless on its own, but when you add them up, then multiply them by the number of people in your family, the expenses can quickly get out of control.
While shopping for stocking stuffers throughout the year is probably strategy, there are still plenty of places to score a deal, even with just 10 shopping days left until Christmas. And while a few of these tips might not help you too much this year, they will help you get a head start on avoiding the last minute crunch for NEXT year.
So, where should you look? Glad you asked!
Where to Find Stocking Stuffers that Won't Break the Bank
Dollar Stores
Whether you regularly frequent dollar stores or not, they can be great places to find stocking stuffers… especially for young kids. Get creative and be flexible about your stocking stuffers. For example, outdoor toys like chalk and bubbles, regular dollar store finds, may not be winter weather appropriate but they can give your little one something to look forward to.
Target $1 Bins
The next time you pass through Target, take a few minutes to riffle through the $1 bins near the front door. You may be surprised at what you find. However, be careful not to buy something just because it is inexpensive! When looking at items, ask yourself "Who would I gift this too?", and once you have a name, "Would they find it useful?" If you can't answer those two questions, move on!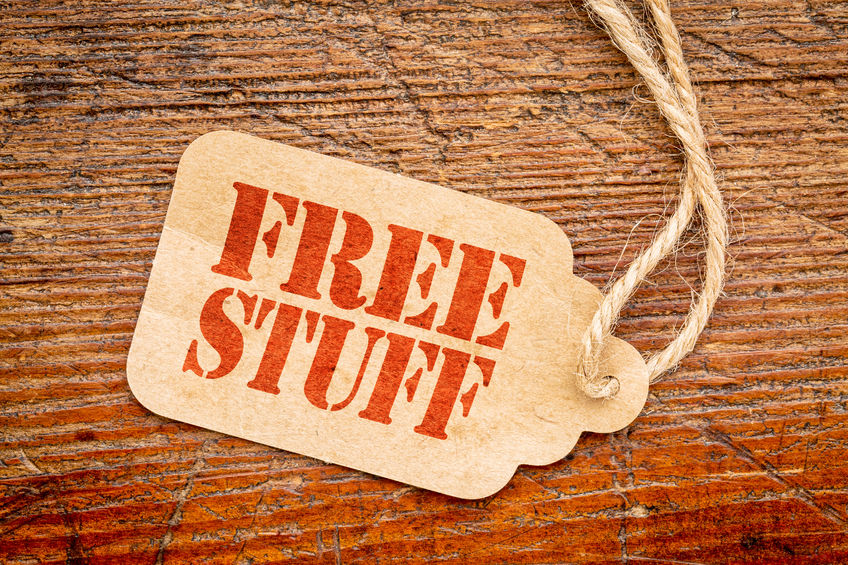 Freebies
Snag freebies from stores like Kroger during the Kroger free Friday download. In the past, they have done holiday inspired freebies such as free chocolate around Valentine's Day.
Follow your favorite stores, brands, and frugal living bloggers on social media to be the first to know about freebies and other hot deals that may make for great stocking stuffers.
Oriental Trading
This site has a myriad of inexpensive items that make for fun stocking stuffers such as stickers, bubbles, kids jewelry, activity books, and more. Bonus: You can buy these products in bulk which is great if you have multiple stockings to fill.
As a side note, the would-be stocking stuffers on Oriental Trading can also be used as fun and frugal party favors.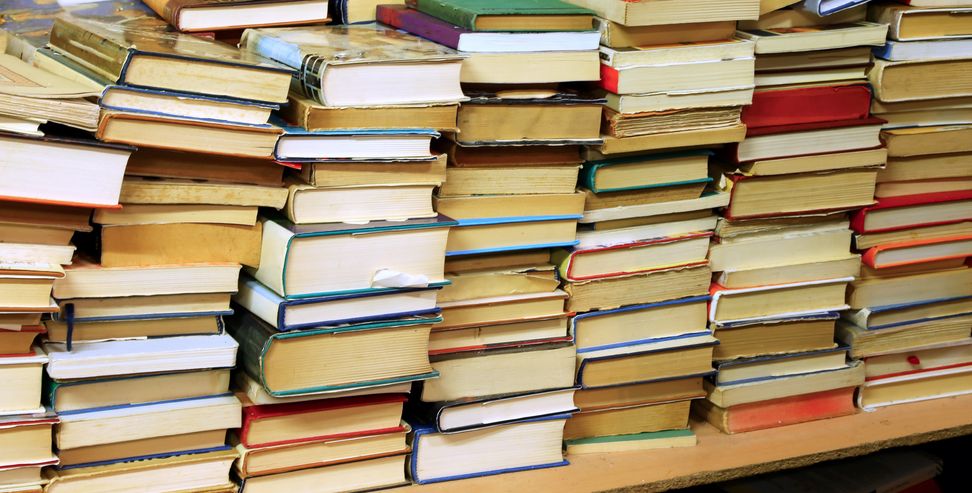 Thrift Stores
Hit up thrift stores and secondhand stores on a regular basis for stocking stuffers. Some thrift stores have special discount days so be sure to ask about that. Don't forget "niche" thrift stores. For example, if you want to add a book to a stocking stuffer be sure to visit Half Price Books (they also have CDs and DVDs).
Recyclebank
Recyclebank is a program that partners with cities to encourage people to recycle. When you join Recyclebank, you earn points for recycling. These points can be exchanged for great rewards like gift certificates, magazine subscriptions, and much more. In fact, there are more than 4,000 different rewards on the site!
See if your city is a partner, sign up, and start earning (and saving the planet). You can use the points you earn to score stocking stuffers for free. Recyclebank is a great place to get stocking stuffers for older children or adults.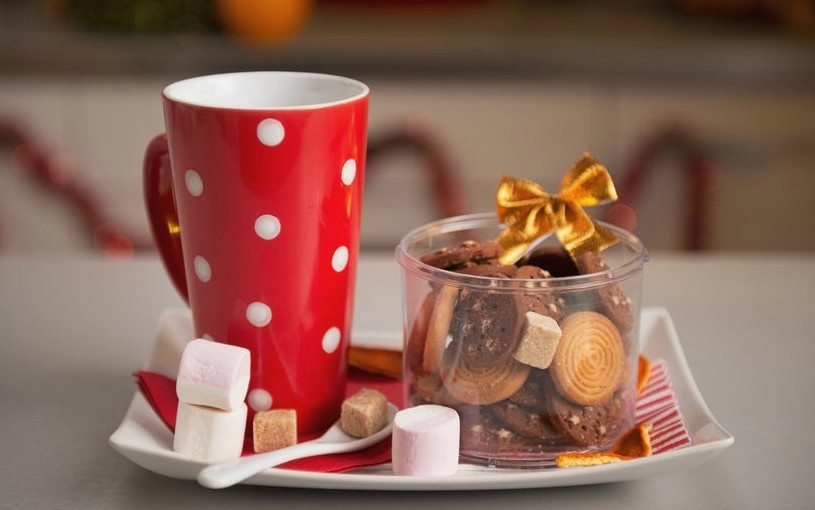 Handmade Gifts
It's not too late to whip up a few of your own handmade gifts for just pennies on the dollars. For ideas, check out these 10 easy gifts you can make for $10 or less.
Amazon
Amazon has thousands of inexpensive "add-on" items to choose from that can be shipped in just two days, provided you are a Prime member and have a total order of $25 or more. And if you are overwhelmed by all the choices? Check out these 10 fun ideas for $10 or less that are sure to please everyone on your list.
Christmas Clearance
While you are thinking about getting ahead for next year, don't forget to check out the after Christmas sales to score some incredible deals on stocking stuffers, especially at department stores like Kohls or Macy's, big box stores like Target and Walmart, and even drugstores like CVS and Walgreens. Also, if you really are shopping at the last minute, keep in mind that most of these stores start their after Christmas sales a day or two BEFORE Christmas!
* * *
Use these resources and Ruth's holiday planner to start planning for an awesome holiday season. Not only will starting your Christmas shopping early save you money, it'll also save you stress. While everyone else is running around in December, fighting the weather and crowds, you'll be able to kick back and relax with a cup of hot chocolate.
Other similar resources:
Pin for later: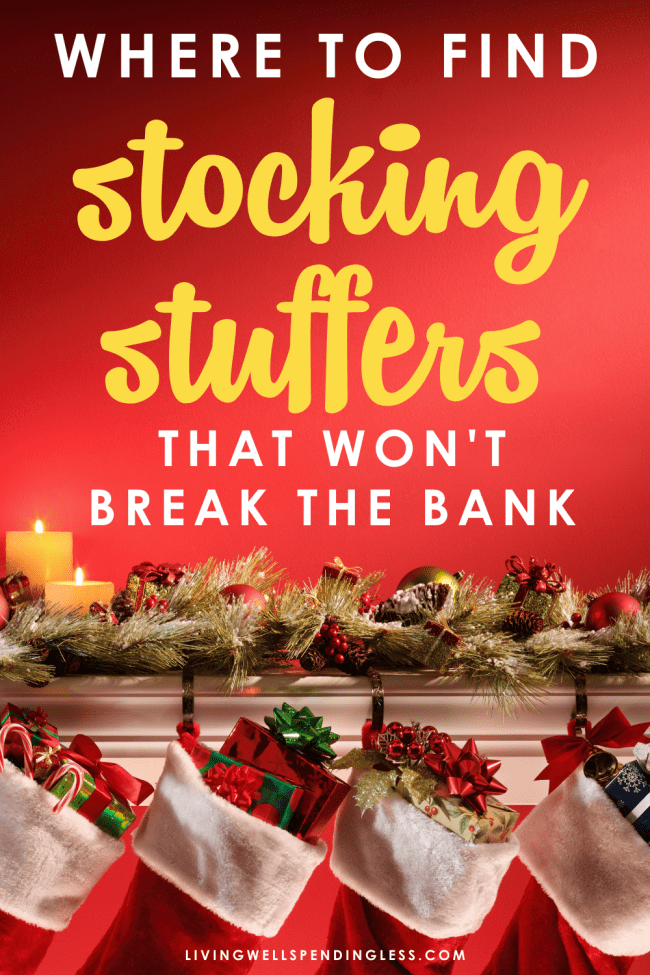 TAKE BACK CONTROL OF YOUR HOME LIFE
---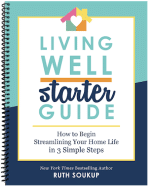 Ever feel like you just can't keep up? Our Living Well Starter Guide will show you how to start streamlining your life in just 3 simple steps. It's a game changer--get it free for a limited time!
If you love this resource, be sure to check out our digital library of helpful tools and resources for cleaning faster, taking control of your budget, organizing your schedule, and getting food on the table easier than ever before.