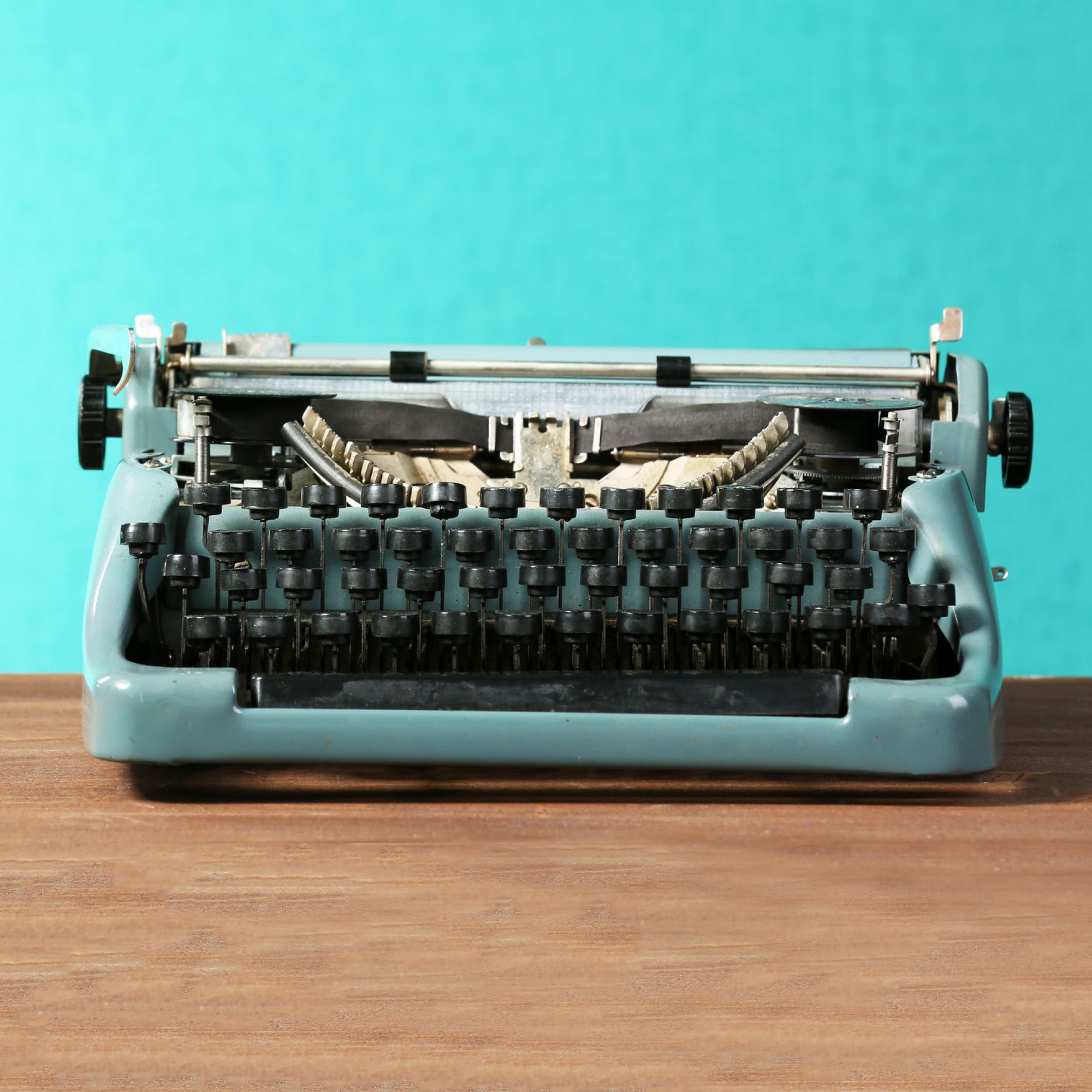 The Do It Scared™ Podcast with Ruth Soukup provides weekly motivation, inspiration, and practical instruction for anyone tired of settling for "good enough." Each week we tackle topics like goal-setting, overcoming procrastination, finding the time, energy & know-how for accomplishing our dreams, and overcoming the challenges that stand in our way. Don't miss an episode; subscribe here.
"What do you want to be when you grow up?"
It's a question that most of us hear a million times by the time we're ten years old. And a lot of the time, before we've had a chance to second guess ourselves, we have a pretty clear idea of what we want to be. It is not uncommon to hear a kid say with 100% certainty that they want to be a doctor, or a lawyer, or a veterinarian, or even an astronaut.
But as you grow up, things change. Pursuing that childhood career path starts to feel out of focus.
The thing is, I'd like to think it's rare when someone knows exactly what they are meant to do in life. Because let's face it – It's so common to experience a lot of trial and error when figuring out our passions and dream jobs.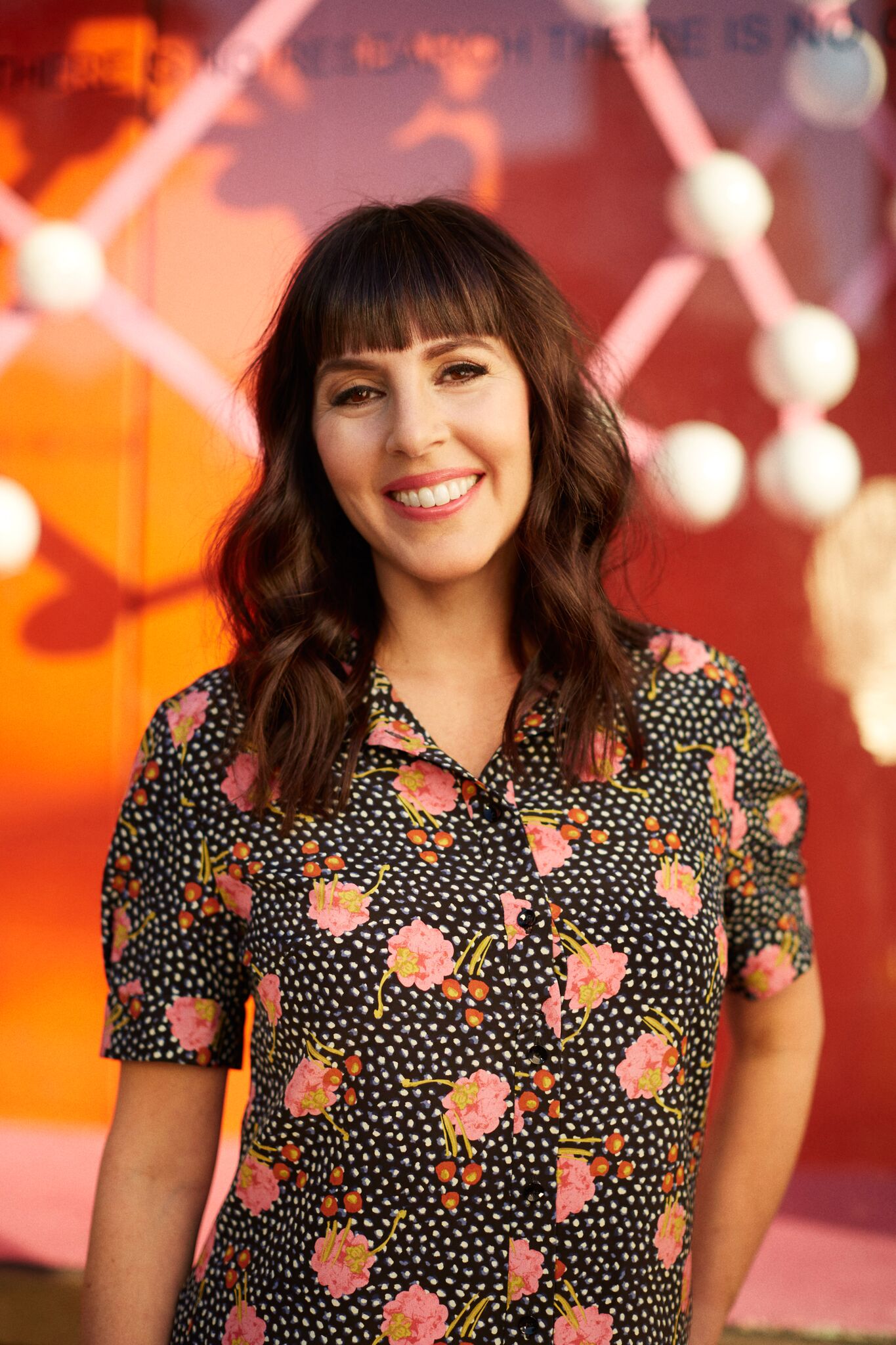 And Laura Belgray is no exception. Each job she's had, from advertorial writer at Spy Magazine to writing countdowns for VHI in the 90's, has helped her to get one step closer to where she wanted to be. And despite not knowing exactly what she was meant to do in life, Laura's mastered figuring it out as she goes along.
Laura is now the founder of TalkingShrimp.com, and also happens to be an amazing copywriter, writing coach, and co-creator of the Copy Cure with Marie Forleo. My guest for Episode 26 of the Do It Scared™ Podcast, Laura is one of the funniest people I know and her journey offers a LOT of hope to anyone who feels like they haven't quite figured out what they want to do.
Graduating with an English Degree, Laura knew she didn't want to be stuck in some attic writing novels that we're never going to be seen by anyone else but her…So she took a job writing advertorials in her early 20s. She then went on to write for now-defunct Spy Magazine, then the NY Post, and then VHI and Nickelodeon. Each job was just that, a job. They weren't fulfilling her passions. She wanted to create more and write more using her own voice.
Fatefully, she met Marie Forleo at a hip hop class, and after joining one of Marie's very first online courses, Laura decided to start a website. But, it was Marie that pushed her into creating a blog which would go on to become TalkingShrimp.com.
The thing is, starting an online copy-writing business just didn't exist at the time, but every time Laura said YES to speaking live, or to any one of Marie Forleo's many suggestions, she crept closer and closer to where she is now.
In this episode, Laura talks about baby-stepping it towards a future that you'll love. With a little grit, determination, and awesome role models, you too can work towards creating a fulfilling life.
Get the synopsis below or listen to the whole podcast on iTunes or on Google Play. (Or just search for "Do It Scared" on your favorite iPod app!) Never miss a new episode by subscribing on iTunes. You can also find the full show notes at https://doitscared.com/episode26/.
Here are my 3 favorite takeaways from Laura's interview:
IGNORE EVERYONE'S ADVICE
When it comes to writing, especially her newsletters, Laura decided to ignore everything she was ever told a newsletter should have. She decided she didn't want to write a newsletter that had to deliver actionable tips. Instead, she just wanted her writing to reveal her personality and her own voice and she'd maybe tuck in a few great takeaways. Ignoring everyone else's advice has helped her to really create a unique business and brand, not to mention, a huge following. Whether in business or in life, just follow you gut and go with what works for YOU!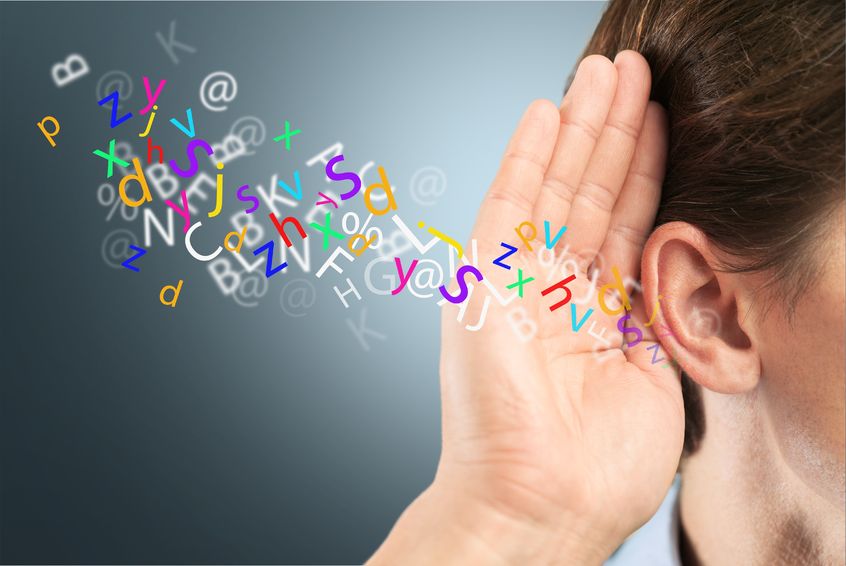 CREATE YOUR OWN NARRATIVE AND ADD DETAILS
As Laura's business has grown, she's become more deliberate about her narrative. Each newsletter she writes combines story and non sequiturs, with something that you can click on or do or think about. And that's helped a lot. Lately, she's also been more deliberate about getting her message out there to people who don't know her yet, and that has positively shaped her business. She says that "I think being findable is a really big deal. And that's a great way of, I think, crafting what you're about." You find your narrative by constantly putting different messages out there, and you see what resonates. You see what sticks with people. You see what people repeat back to you or what they repost. Because sometimes other people help you find it. Another important trick Laura integrates into each and everything she writes is to add detail! "I always make sure that what I'm writing is something that you can picture in your head."
Details are what makes writing come alive. It's what keeps eyes glued to the page. When reading, ask yourself, "Where is this losing my interest? And where is it keeping my eyes glued to the page?" You'll find that it's the concrete details, the things that you can picture that make writing come alive.
TAKE IT STEP BY STEP
Laura's career path has taken her a lot of different directions from Spy Magazine to VHI to a successful online business owner. She's never been a big picture kind of person. For her, it's about what she can see right in front of her and then taking the next step or just going to the next thing. She also surrounds herself with people who do have big-picture vision, so she can see what they're doing as an example of what's possible. The thing is, there's not one path towards success. There's all sorts of different things that you can do and even if you aren't a big picture thinker, saying yes to things and taking that next step will get you to where you're meant to be!
"Want more of Laura? Head over to
talkingshrimp.com/signup
and sign up for her emails (they'll inspire you to write better emails yourself)."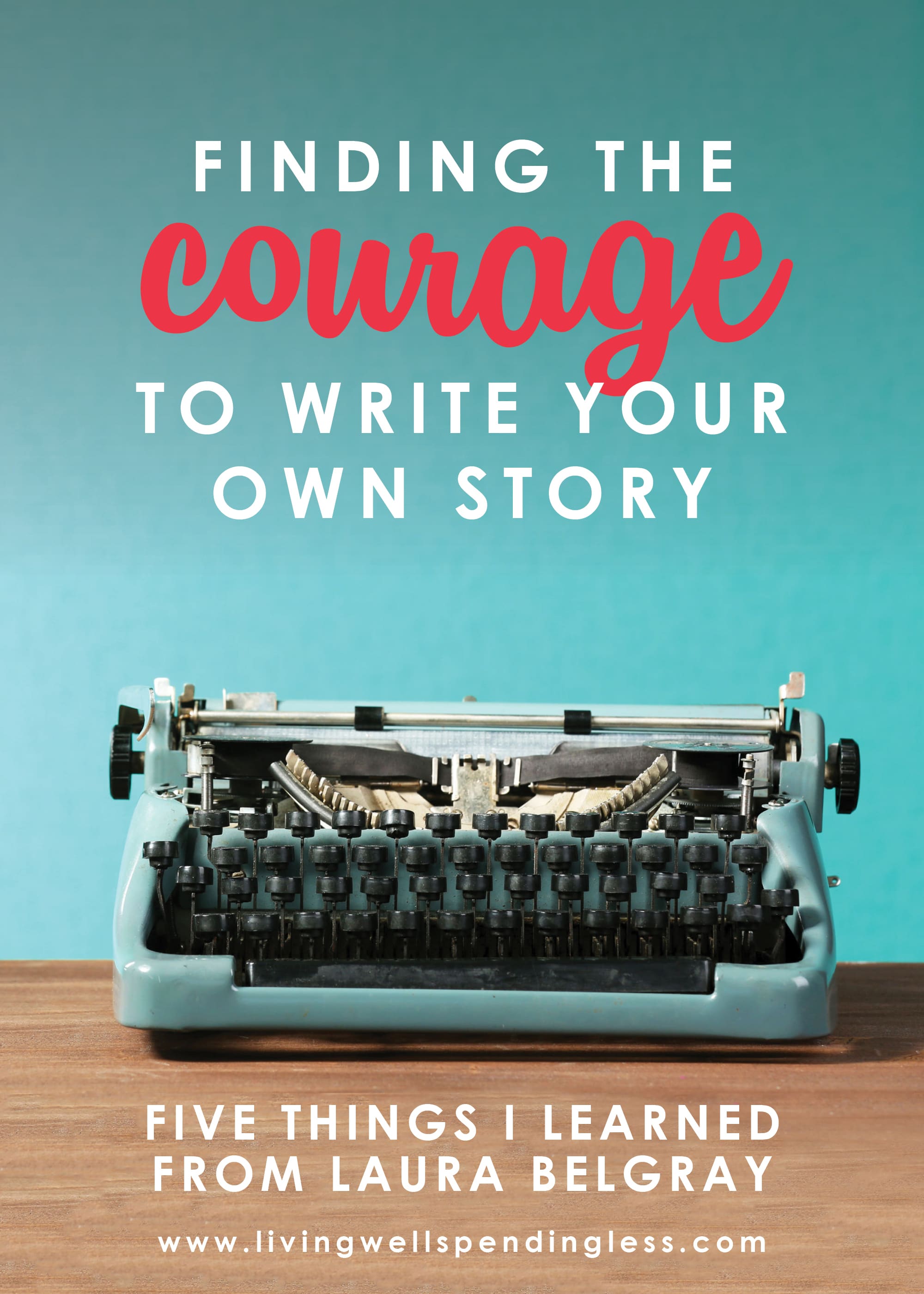 TAKE BACK CONTROL OF YOUR HOME LIFE
---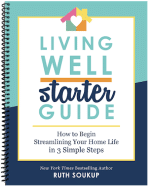 Ever feel like you just can't keep up? Our Living Well Starter Guide will show you how to start streamlining your life in just 3 simple steps. It's a game changer--get it free for a limited time!
If you love this resource, be sure to check out our digital library of helpful tools and resources for cleaning faster, taking control of your budget, organizing your schedule, and getting food on the table easier than ever before.