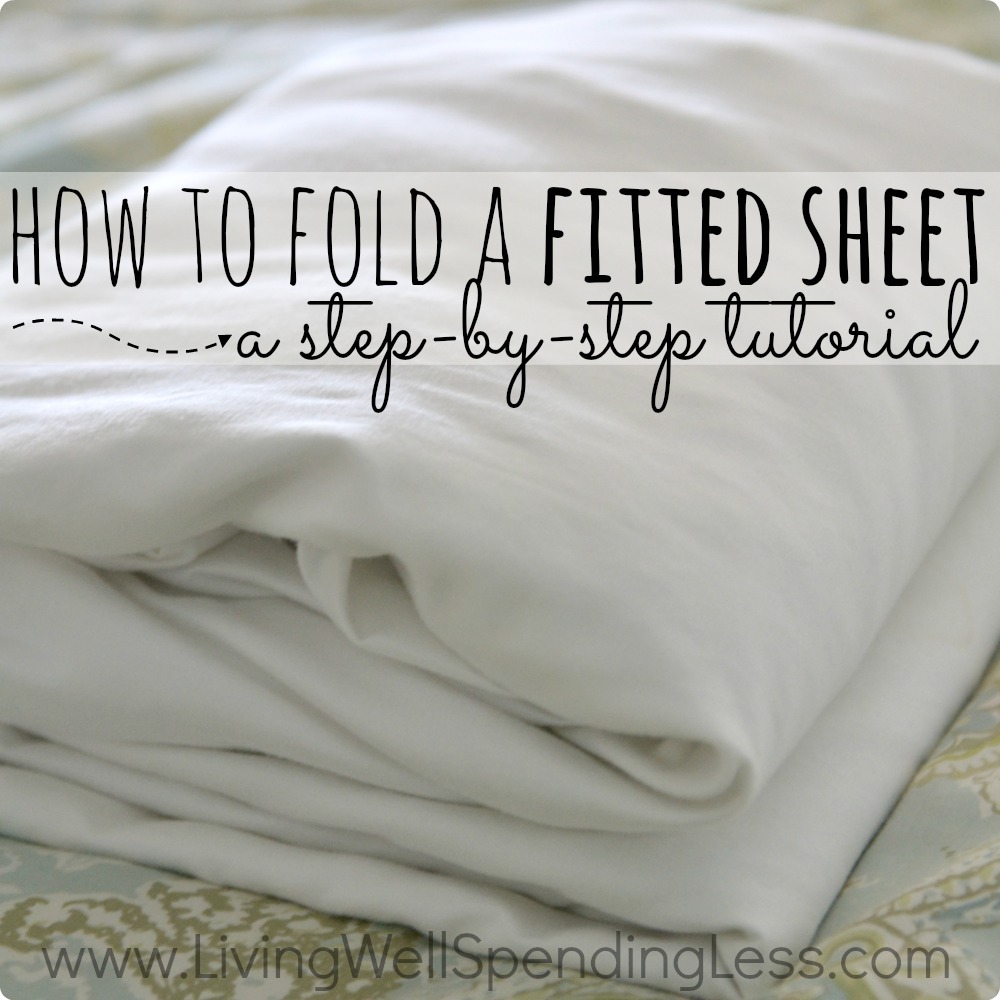 Have you ever attempted to fold up your freshly washed fitted sheet only to give up in frustration and simply roll it up in a ball? Don't despair! While those corners might seem tricky, they really aren't as hard as they look. Here's a simple step-by-step tutorial for getting the job done:

1. Fold your fitted sheet in half lengthwise, fitting two of the corners into the other two. Lay folded sheet out on bed or other flat surface.
2. Place two of the nested corners in one hand and the other two nested corners in the other hand as shown.
3. Fold the fitted sheet in half again, fitting the nested corners into the other nested corner.
4. Lay quartered sheet flat on bed or flat surface as shown. Use hand to flatten and smooth out any wrinkles.
5. Fold lower third of sheet onto middle as shown.
6. Fold upper third onto middle as shown.
7. Fold into thirds again to create a bundle.
* * *
Wasn't that easy? What are you waiting for?