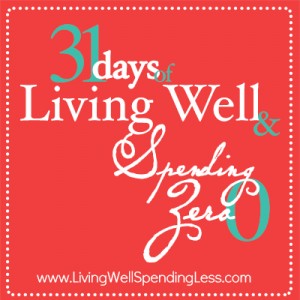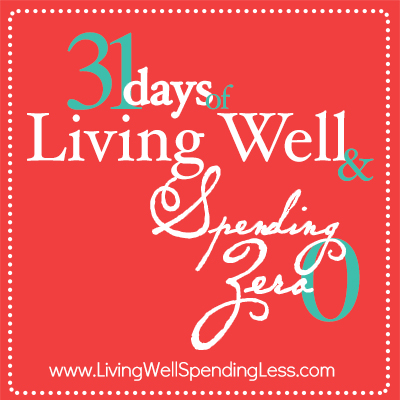 This is the sixteenth day of my 31 Days of Living Well & Spending Zero challenge. To read all the posts in order, start with Day One or visit the Overview Page.
 *   *   *
I love me a good DiY project! Nothing makes me happier than completely losing myself for an hour or two while I create something new. There is something about getting crafty that is just good for the soul.
But I'm going to let you in on a little secret:  Not everything I make turns out wonderful. Not everything I make ends up on this blog. I just don't show you the failures most of the time!
A few months ago I co-hosted a cute-as-a-button baby shower for my goddaughter. I had lots of DiY projects planned, so my co-hostesses came over one afternoon to help with the preparations. One of them commented that she was nervous to help because she was afraid her projects wouldn't turn out as perfect as mine. I reassured her that when it comes to crafts, I am NOT a perfectionist! With the pressure off, she was able to simply enjoy the process without worrying so much about the end result, and we all had a lot of fun.
The Nester's motto for the home is "it doesn't have to be perfect to be beautiful," and I would like to point out that this truth also applies to DiY projects. It's okay to see a project you like on a craft blog or in a magazine and then modify it to work with the materials you happen to have on hand. Don't let the fear of it not looking exactly like the picture deter you from trying!  Who knows? You might even like your version better!
Today I rounded up a whole bunch of absolutely darling DiY projects from some of my favorite blogs (and my own) that can be made using supplies you very likely have already lying around the house. Obviously not all of you will have all the the supplies on hand, but that is where improvising comes in. It is called getting creative for a reason! (That said, I did try to choose only projects I would personally be able to make today, using only the items I have around the house, at least with minimal substitutions.)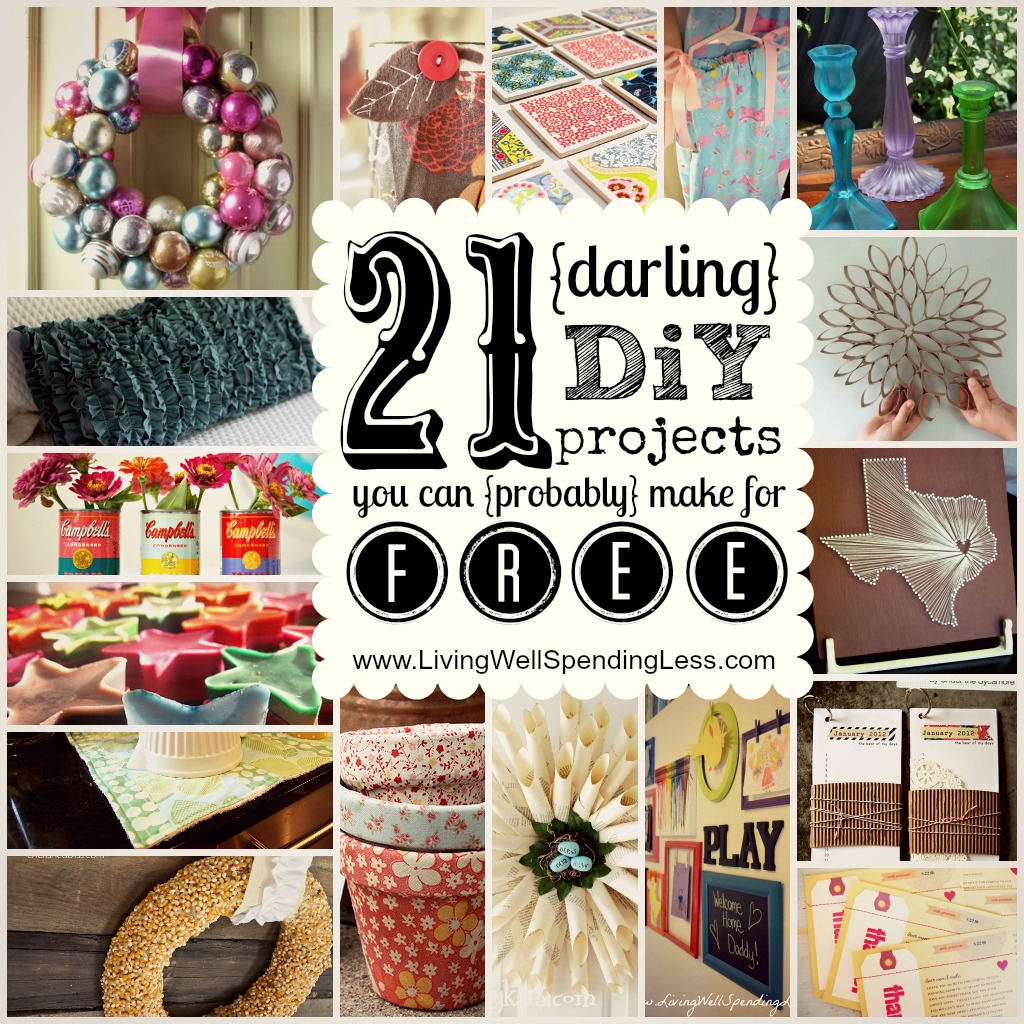 Clockwise, starting in top left corner:
Not Pictured:
Today your assignment is to MAKE something using only what you already have, to get fearlessly crafty and create something new just for the joy of the process. You can do it!
*   *   *
Do you ever stop a project before you even start because you are afraid it won't turn out perfectly? Have you ever searched for inspiration at the craft store when you could be using what you already have? Which of these projects do you think you'd most like to try? How will you change it to make it work with what you have?
*   *   *