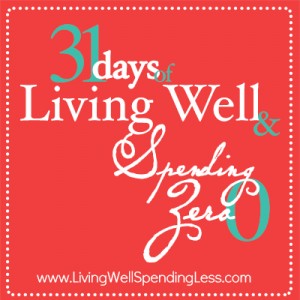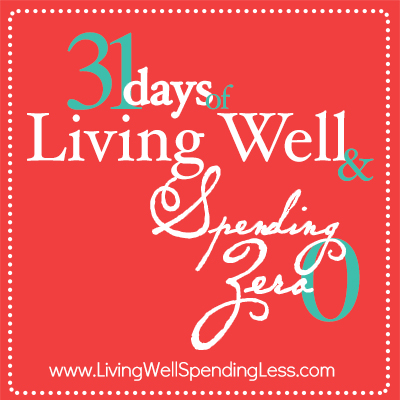 This is the twenty-sixth day of my 31 Days of Living Well & Spending Zero challenge. To read all the posts in order, start with Day One or visit the Overview Page.
 *   *   *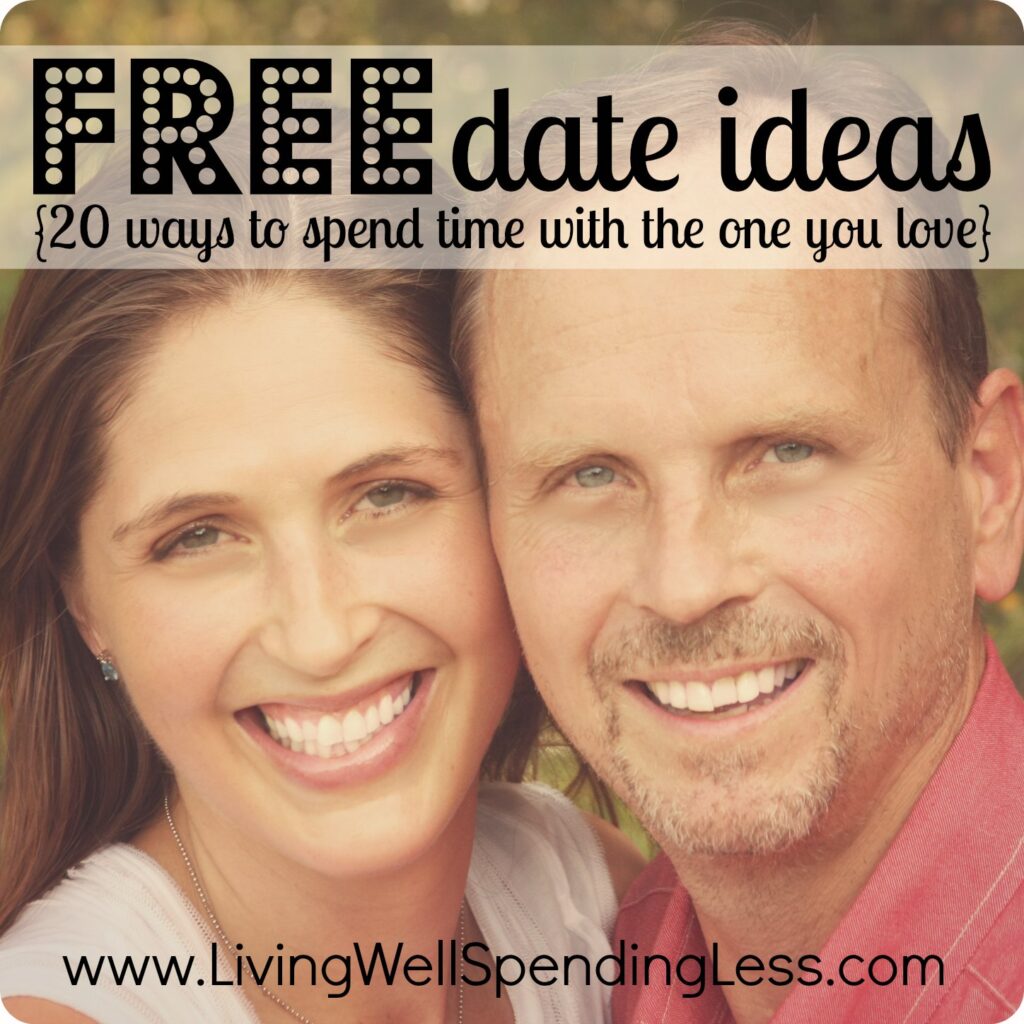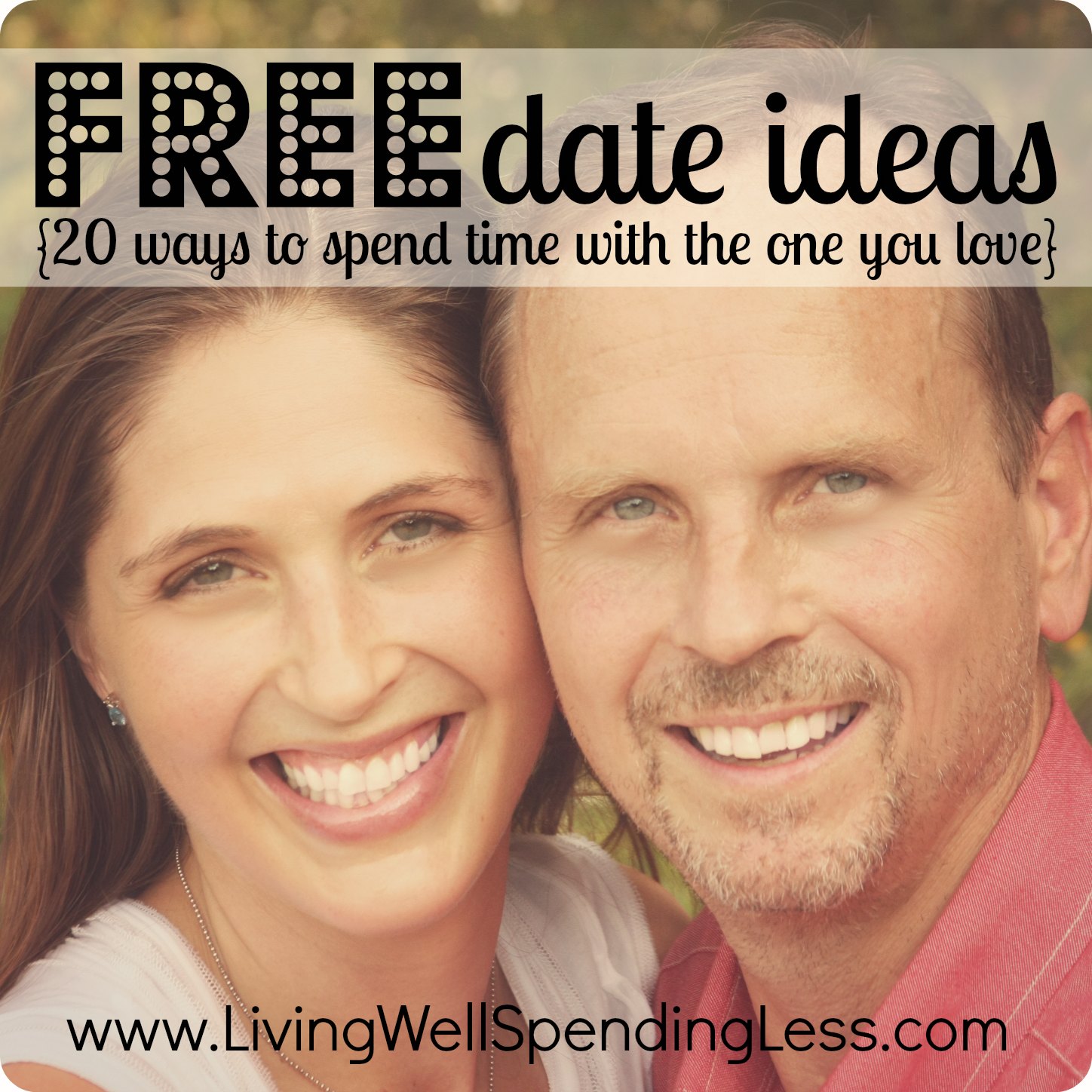 So far we've sold our stuff, found free money, gotten free stuff, & learned to barter. For the next two days we are going to shift our focus just a bit to spending time with the most important people in our lives, starting with our spouse.
When money is tight it can be hard to justify paying for a date night. Between the babysitter, dinner bill, & movie tickets, "Dinner and a Movie" can easily set you back $100 or more. Yikes! At the same time, however, we all know that alone time with your spouse is not just important, but critical for a healthy, happy marriage. So what's the solution? How can we get the quality alone time we need without breaking the bank?
Now that you've mastered the art of bartering, you have hopefully at the very least been able to line up some free babysitting. (If not then your first task is to get right on that!)  With that out of the way, here are 20 creative ideas for a free date night.
Go stargazing—find a place away from city lights. Bring a blanket & pillows & cuddle while you soak in the night sky. Make the evening even sweeter with a thermos of homemade spiked cocoa.
Tour a local brewery or winery—most breweries and wineries offer free tours which usually include free tastings at the end!
Donate blood together & get a free movie ticket—I'm not sure if this is done anywhere else, but in my town anytime you donate blood you receive a free movie ticket. Why not make an evening of it? First do some good, then enjoy a free movie!
Volunteer together–Serve together at a local soup kitchen or food bank, spend a day building together for Habitat for Humanity, or perhaps simply just spend a few hours picking up litter in a neglected area of town. There are SO many opportunities for giving back!
Go hiking–This is one thing I really miss about living in the Pacific Northwest! Research some local trails, then head off to explore. For most trails you won't need any special gear–just comfortable shoes and a backpack with water and a few snacks.
Do a crossword together–Before kids, this used to be our favorite Saturday morning activity! We'd cook a big breakfast then break out the crossword puzzle, refusing to give up until we had filled in every last square.
Have a picnic in the park–Pack a few treats and a bottle of wine and spend the evening dining al fresco at your favorite park. Even when the weather gets a little cooler, this is a great option–just take a few extra blankets for cuddling!
Cook or bake together–Why not spend the evening trying out a brand new recipe? You could learn to bake bread from scratch, make cookies, or simply prepare–then share–a gourmet meal. If you want to "eat out" at home you could attempt a few of these wonderful restaurant copycat recipes!
Attend a free concert, speech, or book reading—most communities have free events happening every week, whether it be a concert in the park, a reading at a local bookstore, or a speaker at a local library. Check your library or chamber of commerce website or the local paper to see what is going on.
Attend a free art show–along that lines, you could explore the works of up  & coming artists by touring one or two local art galleries. Check museums for free entrance nights as well!
Play a game—Board games and card games are such a nice way to spend time as a couple. Our favorite 2 person games include Scrabble, Bananagrams, Skip-Bo, Phase-10, & Canasta (played with 2 decks of playing cards.)
Have a movie night at home—watch a favorite movie you already have, or check one out for free from the library–most libraries have an extensive selection of both popular and less-well-known movies to choose from. Make it a special event by adding homemade popcorn, hot chocolate, fondue, & other goodies.
Go to the beach—spend the day basking in the sun, or, if the weather is cooler, simply walk along the shoreline holding hands, or sit and watch the waves crash onto shore.
Visit a farmer's market or street fair-–spend a morning checking out the work of local artisans. Most food booths give out free samples of their wares, and there is often music or entertainment going on as well.
Go for a drive—if you live in a relatively scenic area, spend a few hours just driving around to check out the sites. During the fall this could mean a drive to look at the changing colors of the forest, or during the holidays this could be a tour of lighted homes.
Have a spa day—use these recipes and these instructions to create a romantic spa date for two. Enjoy a romantic candlelit bath together, then take turns giving each other foot rubs or back massages. Even the most masculine of men would have a hard time saying no to that!
Take a free class—check out free classes offered by local community colleges, libraries, or retail stores. Shops like Pottery Barn & Williams-Sonoma offer free decorating and cooking classes, while colleges & libraries often have free classes available on a variety of topics.
Wash the car together—nothing says romance like a bucket of soapy water and a nice clean car! Doing chores together can actually be very meaningful. You get quality time in plus much needed tasks checked off the list–a double bonus!
Explore a nearby tourist town–Is there a popular town nearby that you've never visited simply because it is "just a tourist trap?" Stop by the visitor's bureau or chamber of commerce for some informational brochures, then spend a day taking a mini vacation in your own backyard.
Attend a local drum circle or jam night—many parks and beaches host jam nights or drum circles where local musicians, both professional and amateur, get together and just play. It is generally open to anyone and you don't have to play an instrument to simply sit and listen.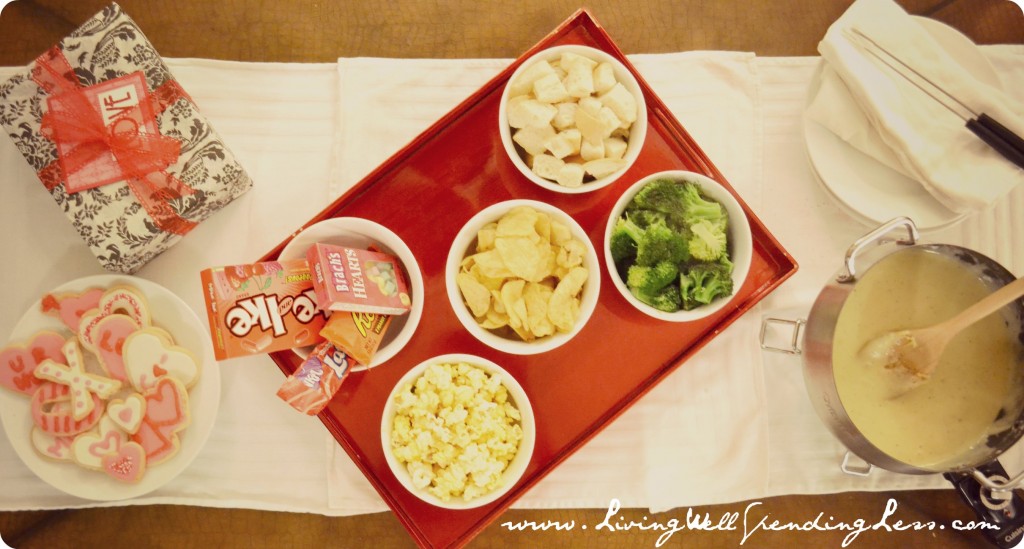 Your assignment for the day is to plan a free date night (or day) for your special someone. Use one of these ideas or choose something on your own, but make an effort to carve out some alone time for just the two of you.
*   *   *
Do you have any other fun ideas for a free date night?