Looking for a fun and easy-to-make handmade gift everyone will love? These DIY vintage freezer paper bleach t-shirts are simple and so unique!
It is relatively easy to find handmade gift ideas for women and kids, but guys and teenagers are a different story altogether. Every Christmas I send a small gift to each of my 13 nieces and nephews. (I wrote about this tradition last year when my nephew sent me this touching thank you letter.)
While the gifts have varied over the years, they have always been something store-bought. I knew this year I wanted to make my gifts, but I was really struggling to come up with something "cool" that would be a hit with both teenage guys and girls. My friend McKenzie, who you may remember from this pickle post, makes the coolest freezer paper bleach tee shirts and when I saw her wearing one I knew it would make the perfect gift!
There was a little bit of trial and error involved as my first attempt didn't go exactly as planned, but to me that is the beauty of crafting–sometimes your "mistakes" end up being better than the original idea! I made a couple different versions, but the basic process is the same for all, and it is a pretty easy project. However, between the sharp Exacto knife, hot iron, and bleach, this is not a very kid-friendly project–I saved it for when my girls were at Mom's Day Out! 🙂
Easy DIY Vintage Freezer Paper Bleach T-Shirts
Here is what you will need:
vintage t-shirts (I found mine at Old Navy) freezer paper (find it near the saran wrap in the grocery store) Exacto knife and cutting mat iron scrap cardboard bleach and an empty spray bottle oxy clean fabric paint (optional) Tulip glitter bond (optional) glitter (optional)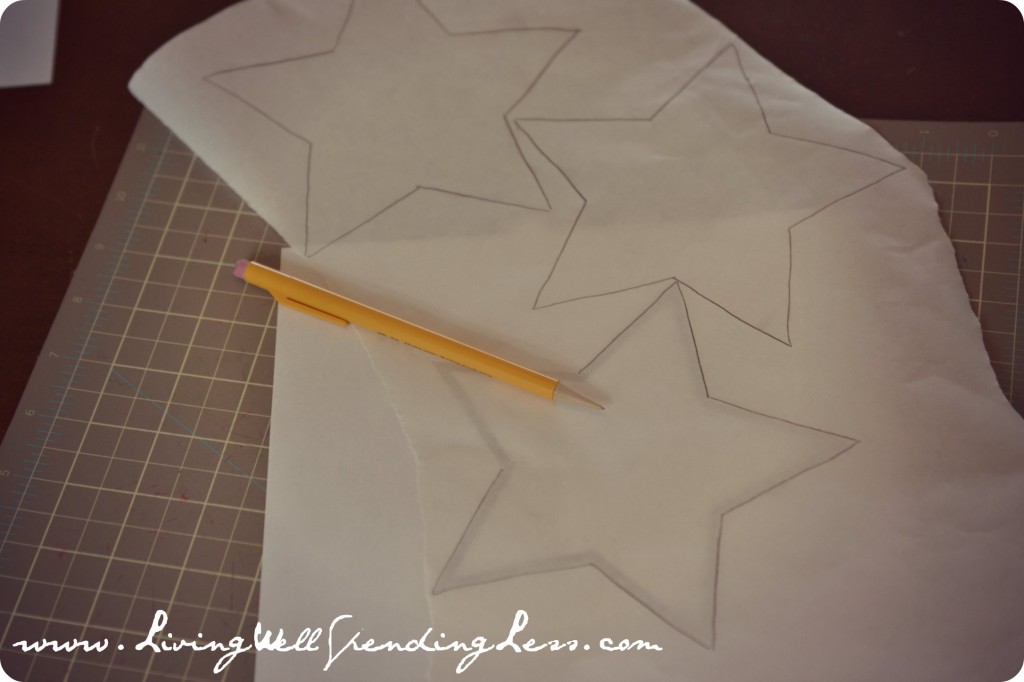 Start by gathering & prepping all your supplies. Plug in iron, then pour a couple scoops of oxy clean in the sink and fill with water–this will be used to neutralize the bleach later. Print your shape (I used mostly stars but you could try anything), then trace onto freezer paper with pencil. On this previous freezer paper stencil post, someone left a comment about printing directly onto the freezer paper. I tried it but it did not work with my printer!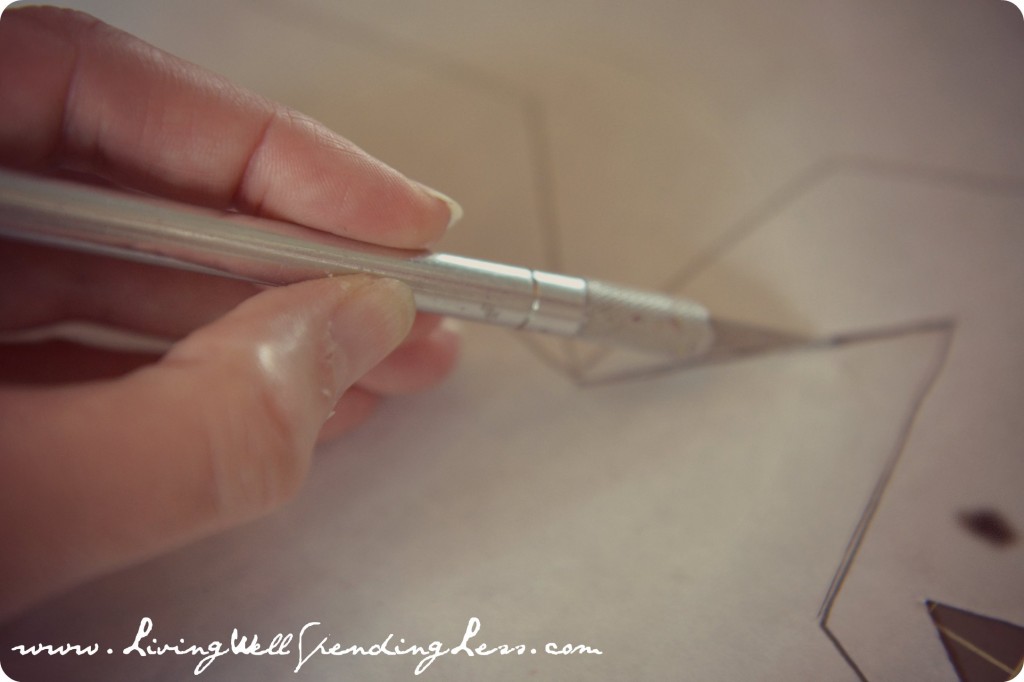 Carefully cut out shape using Exacto knife on cutting mat. If you don't have a cutting mat you could use a cutting board instead.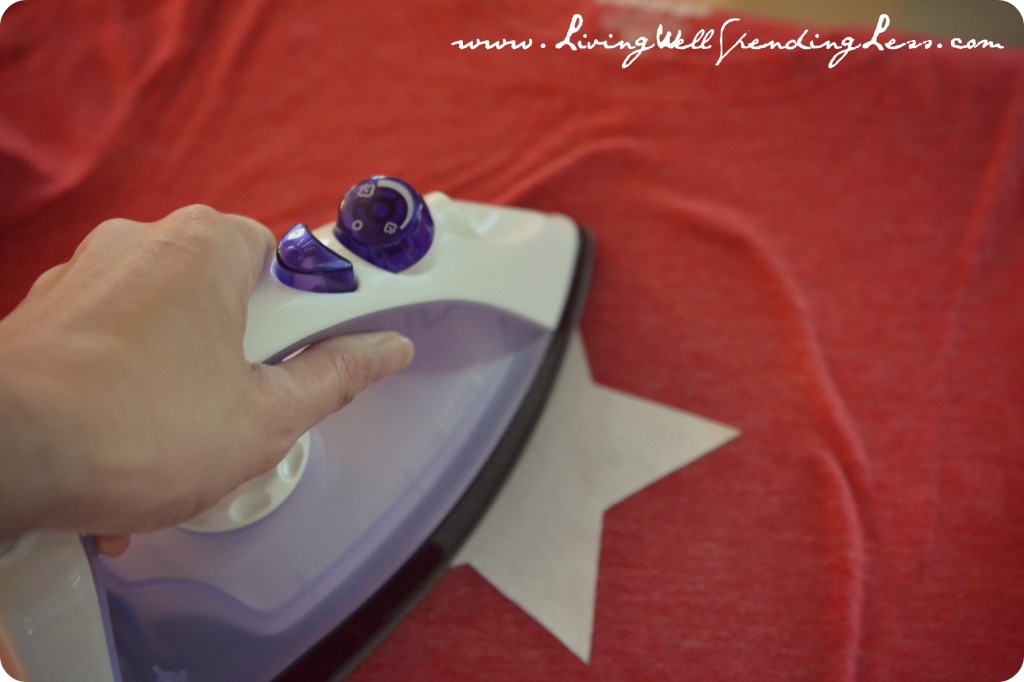 Iron shape onto tee shirt. Make sure it bonds well and does not lift up along the edges.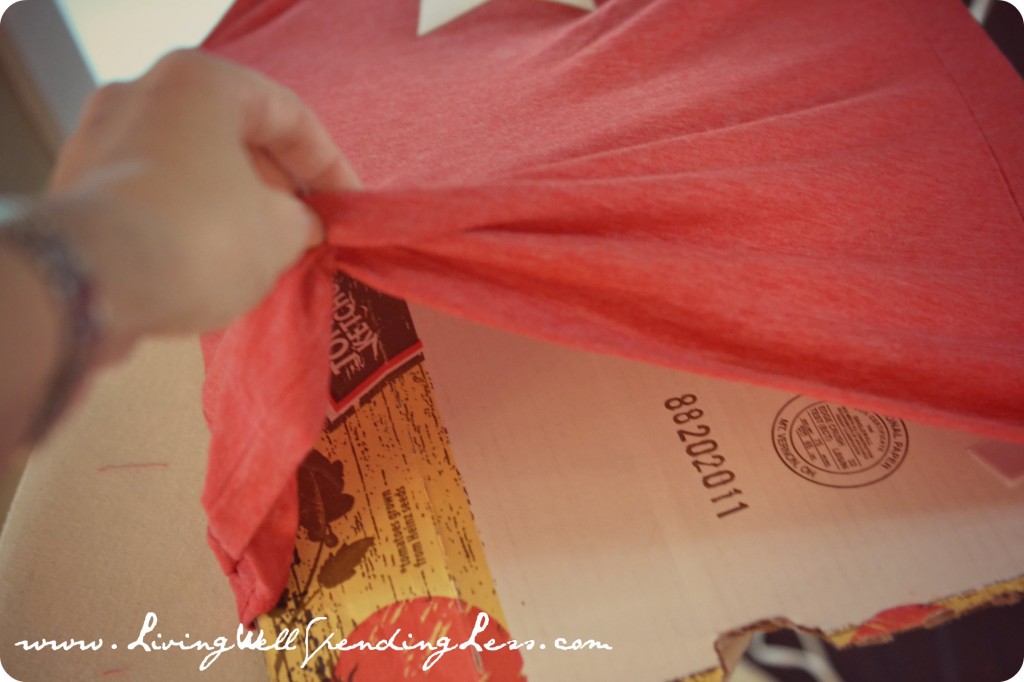 Place cardboard inside of shirt to prevent bleach from seeping to other side.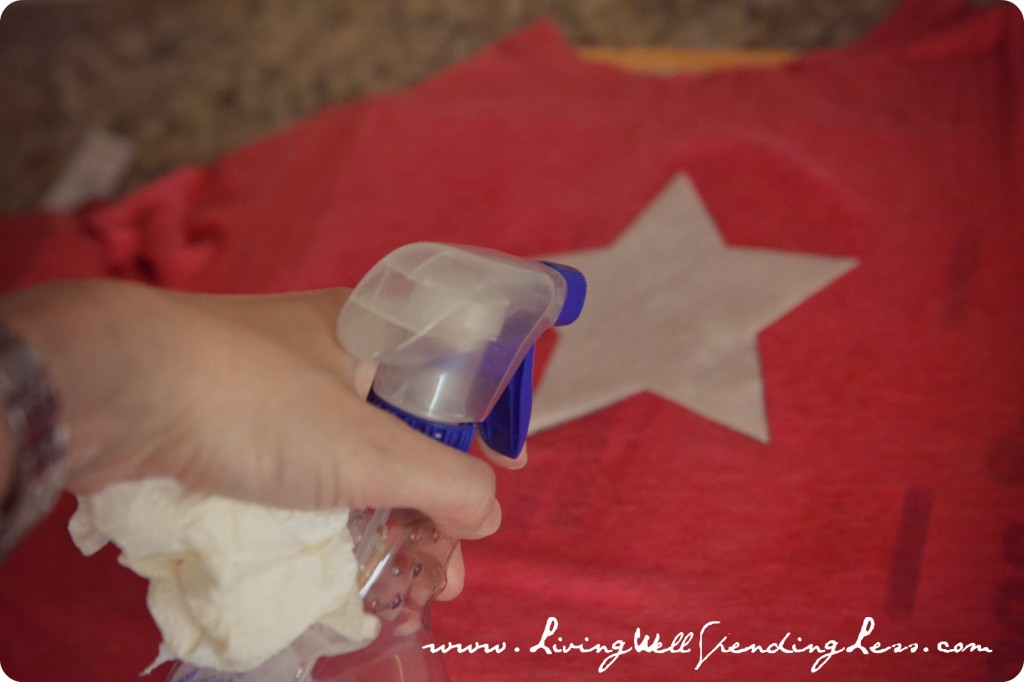 Carefully spray shirt with bleach around your shape, making a random pattern.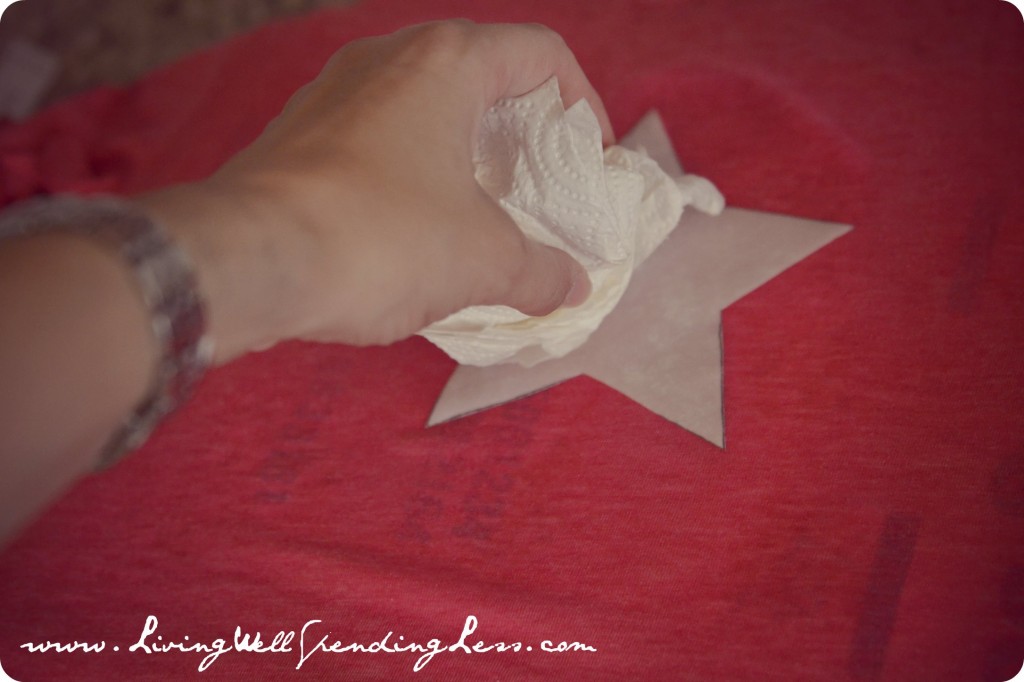 Quickly blot excess bleach from shape. Let sit for a few minutes until shirt is sufficiently lightened. Don't let the shape stay on for more than 2-3 minutes or it will be difficult to remove. Carefully peel it up and let the shirt sit longer if you want a more dramatic bleach pattern.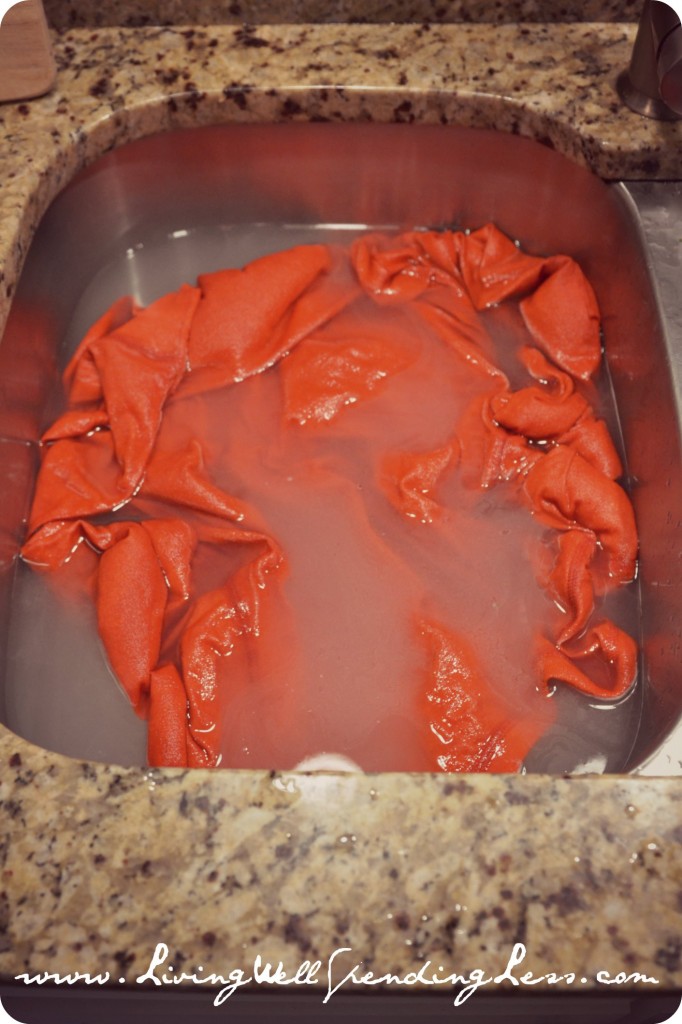 Remove cardboard and dunk shirt into oxy-clean water to neutralize the bleach. Rinse well, then squeeze out excess water and repeat process for remaining t-shirts, if you are making more than one.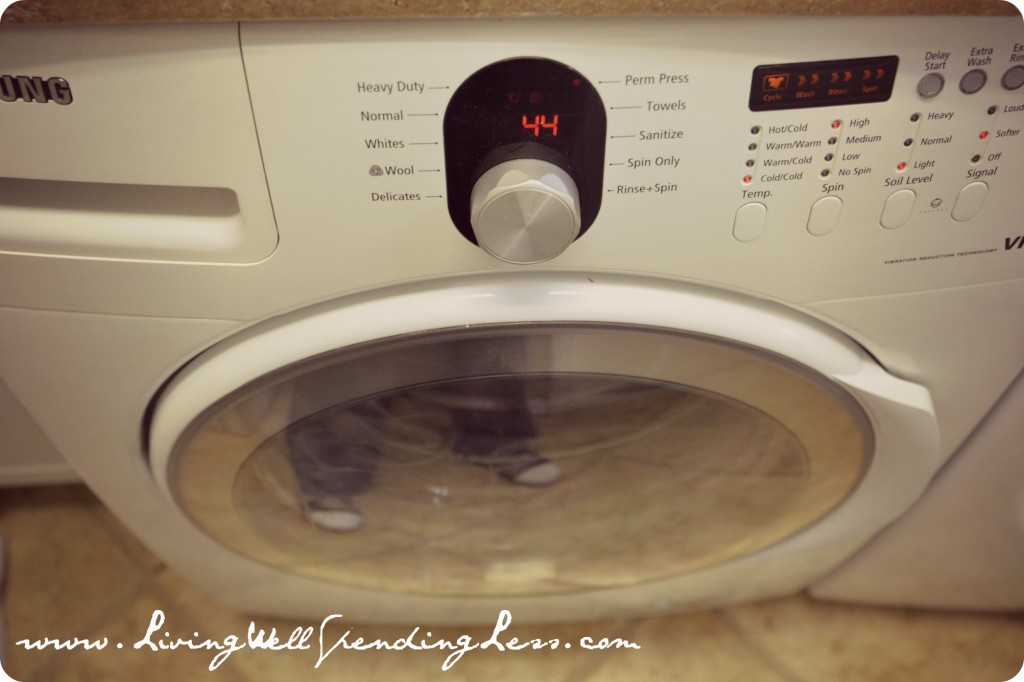 Once all the t-shirts are finished, wash them in cold water with mild detergent. Dry and voila! You have a super cool looking "vintage" t-shirt all your hip friends and family members are sure to love!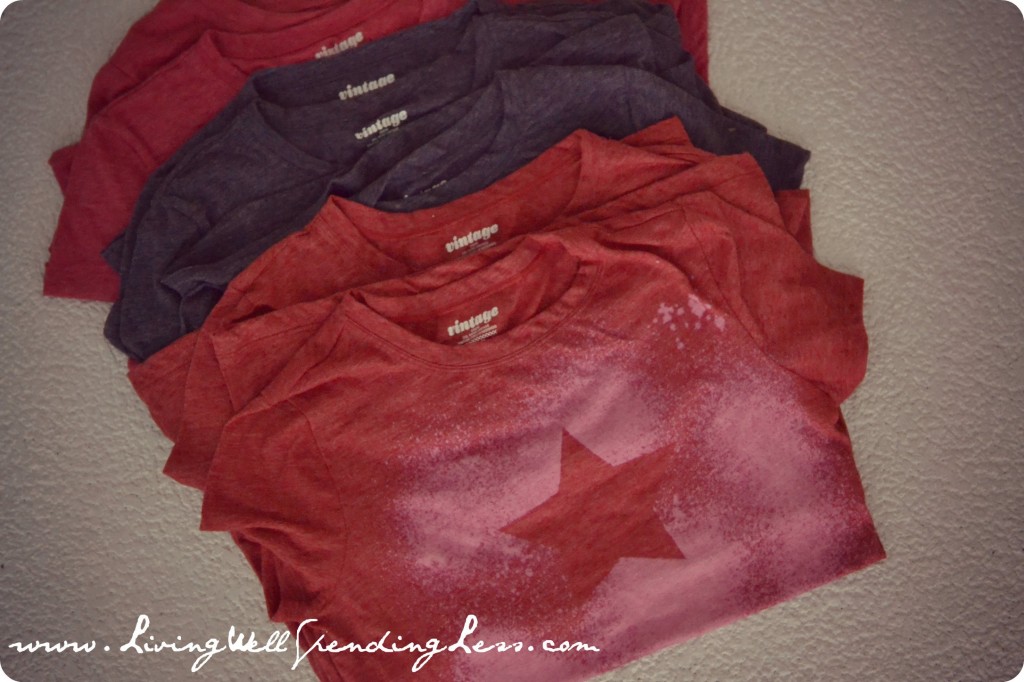 For my nephew Jacob, I thought it would be cool to do the word "read" instead of a star. However the bleach ran underneath the freezer paper, making the original letters illegible. Once the shirt had been washed and dried, I re-cut the letters using the same pattern, ironed them over the original letters, and then did a traditional freezer paper stencil using fabric paint. It turned out great!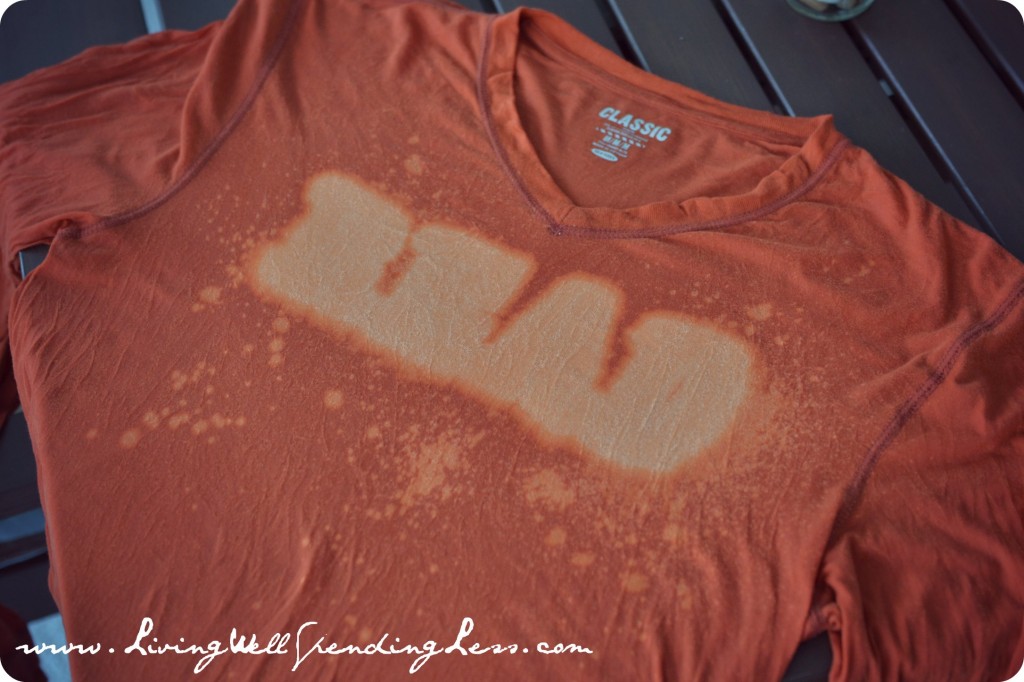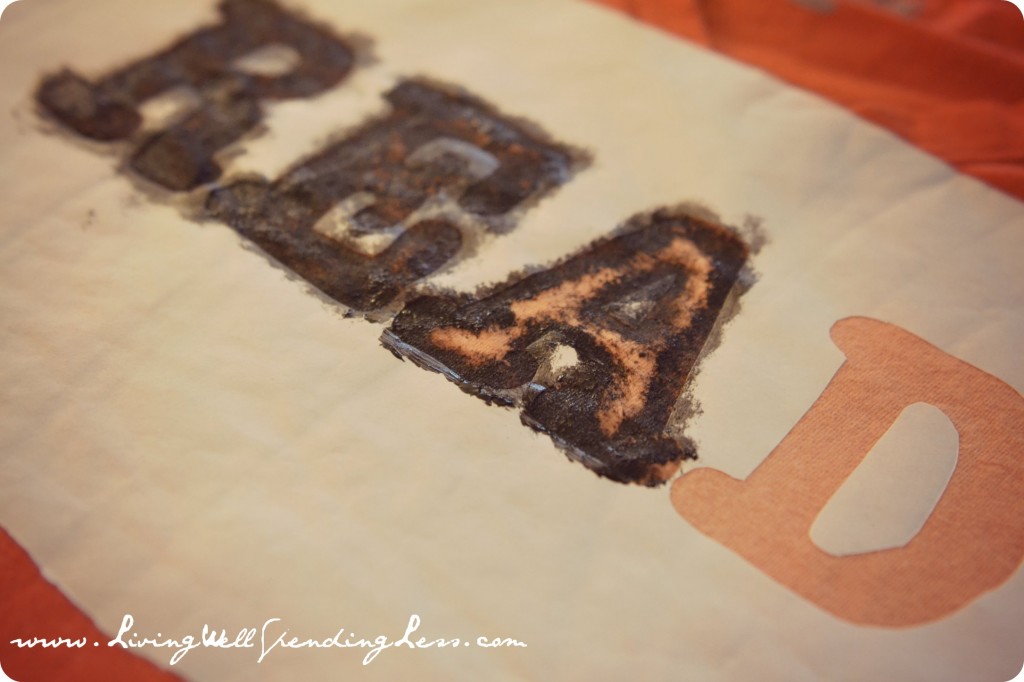 For my two youngest nieces I did a reverse star, so that only the star was bleached out, and then once they were dried I did an outline of the star using Tulip glitter bond. (Get more detailed instructions on how to use the glitter bond here.)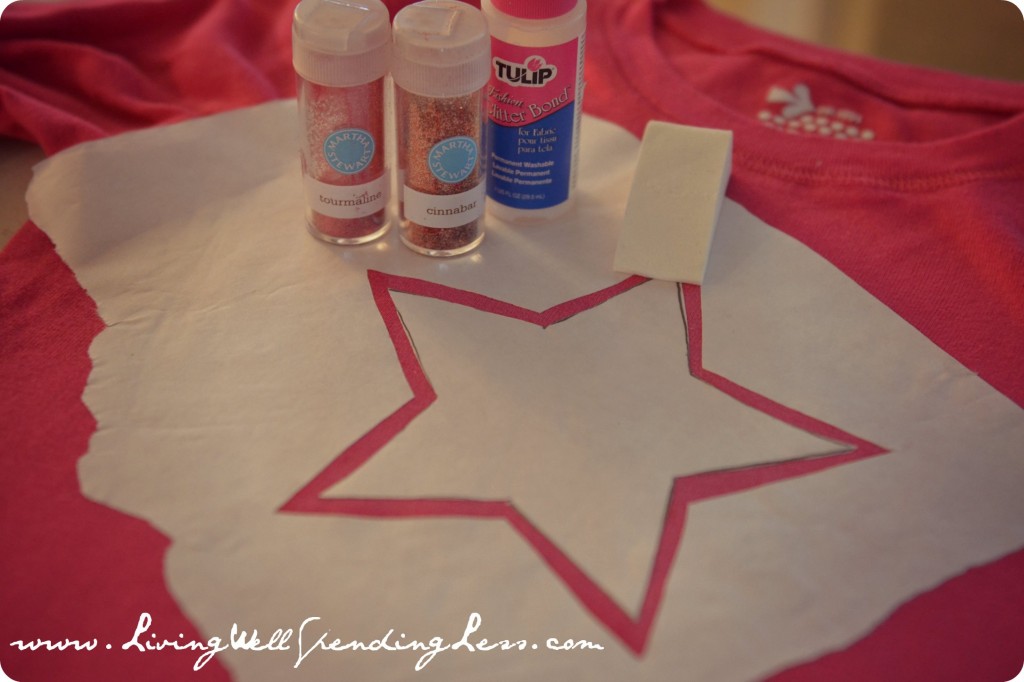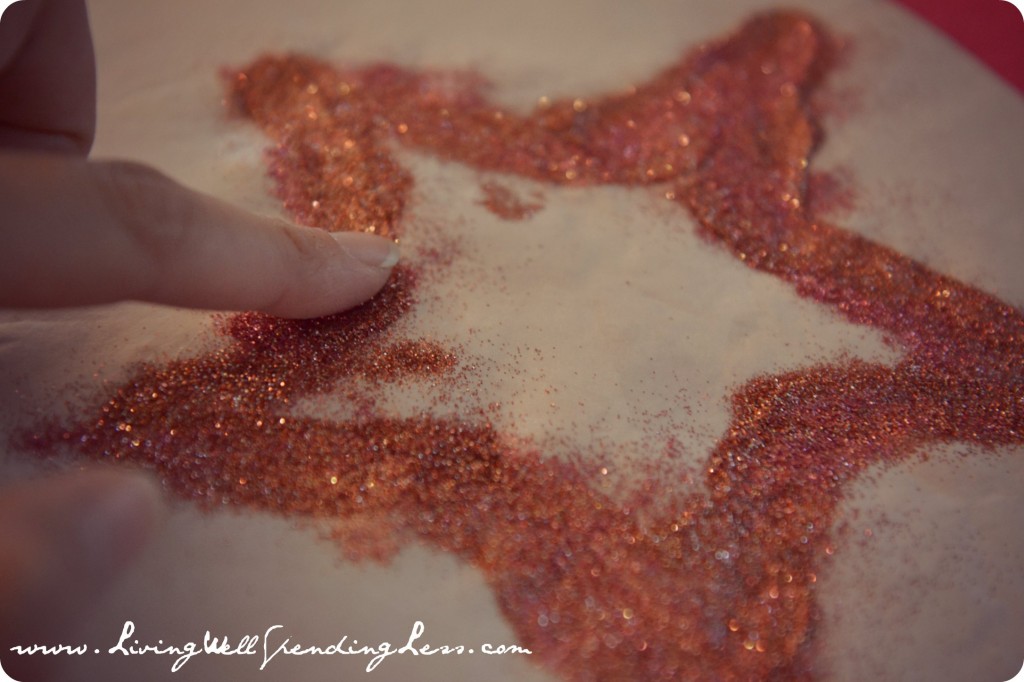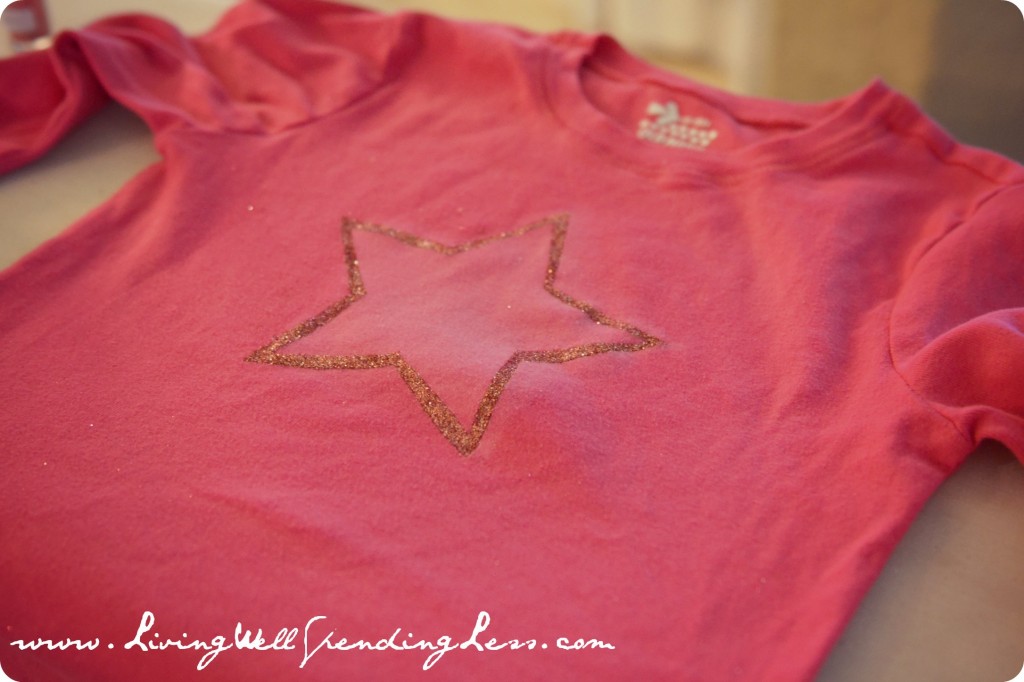 Hopefully they'll be a hit! 🙂
Other DIY projects you'll love:
PIN FOR LATER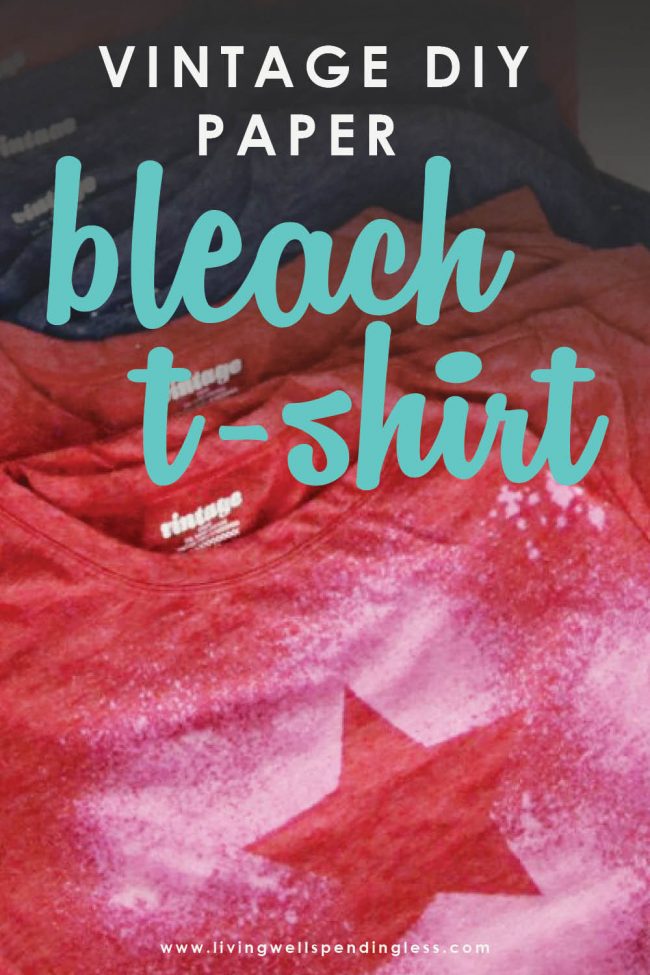 Have you ever done freezer paper stencils? Do you have any tips or tricks to share?
TAKE BACK CONTROL OF YOUR HOME LIFE
---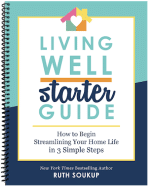 Ever feel like you just can't keep up? Our Living Well Starter Guide will show you how to start streamlining your life in just 3 simple steps. It's a game changer--get it free for a limited time!
If you love this resource, be sure to check out our digital library of helpful tools and resources for cleaning faster, taking control of your budget, organizing your schedule, and getting food on the table easier than ever before.