We have had so much going on this week–guests last weekend, guests this weekend, (finally) buying a 2nd vehicle, dentist appointments, school, etc.–that shopping has been low on my priority list. However, with that hot $3 off a $10 grocery coupon printing off the CVS machines combined with the BOGO SoBe LifeWaters at CVS this week, I figured I should make time for a quick trip. (I really love that free SoBe!) The deals at CVS were so good that I ended up going back this evening with our guests, who were quite simply blown away. I also popped into Publix for some cheap Toaster Scrambles, which my girls love, but the deals there weren't quite so thrilling.
Here is what I got: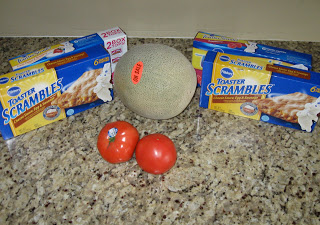 At Publix I spent $7.08 for $15.05 worth of groceries, a savings of 53%.
Coupons Used:
(2) $1 off 2 Pillsbury Toaster Scrambles (
printable
)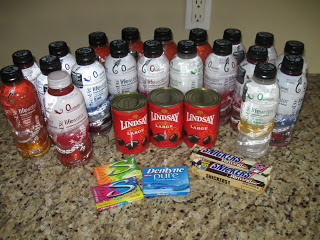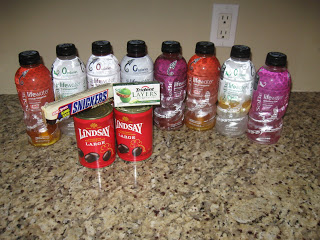 At CVS, I spent $2.24 for $66.84 worth of groceries, a savings of 97%!
Coupons Used:
(14) Buy 1, Get 1 Free SoBe Lifewater Coupons (play game
here
)
(3) $3 off $10 CVS grocery purchase (printed from CVS in-store coupon machine.)*
(3) $0.75 off king-size Almond Snickers bar (printed from CVS in-store coupon machine)*
*used 3 different CVS cards at 3 different CVS stores. (Read my
CVS primer here
)
Altogether, I spent a total of $9.32 for $81.85 worth of groceries today, an overall savings of 89%. Combined with my Sunday shopping totals, this week I spent $44.03 for $220.19 worth of groceries and merchandise, an average savings of
80%
.
Bring on the weekend!
P.S. If you missed it, be sure to check out my Share-the-Wealth giveaway! I will be picking a winner at random on Tuesday morning. Read the details here.