Today we are welcoming KC from The Real Creative Real Organized ,who is sharing a super easy recipe for homemade popsicles.
I love coming up with fun and simple ideas of things we can do together as a family. It is so great to spend time with my girls and have some fun. It is also a perfect opportunity for some family bonding. I thought that since it is summer and hot, we needed a "cool" family activity. Now, buying popsicles and hanging out as family could be lots of fun, but making our own popsicles would be even more fun and more yummy, too!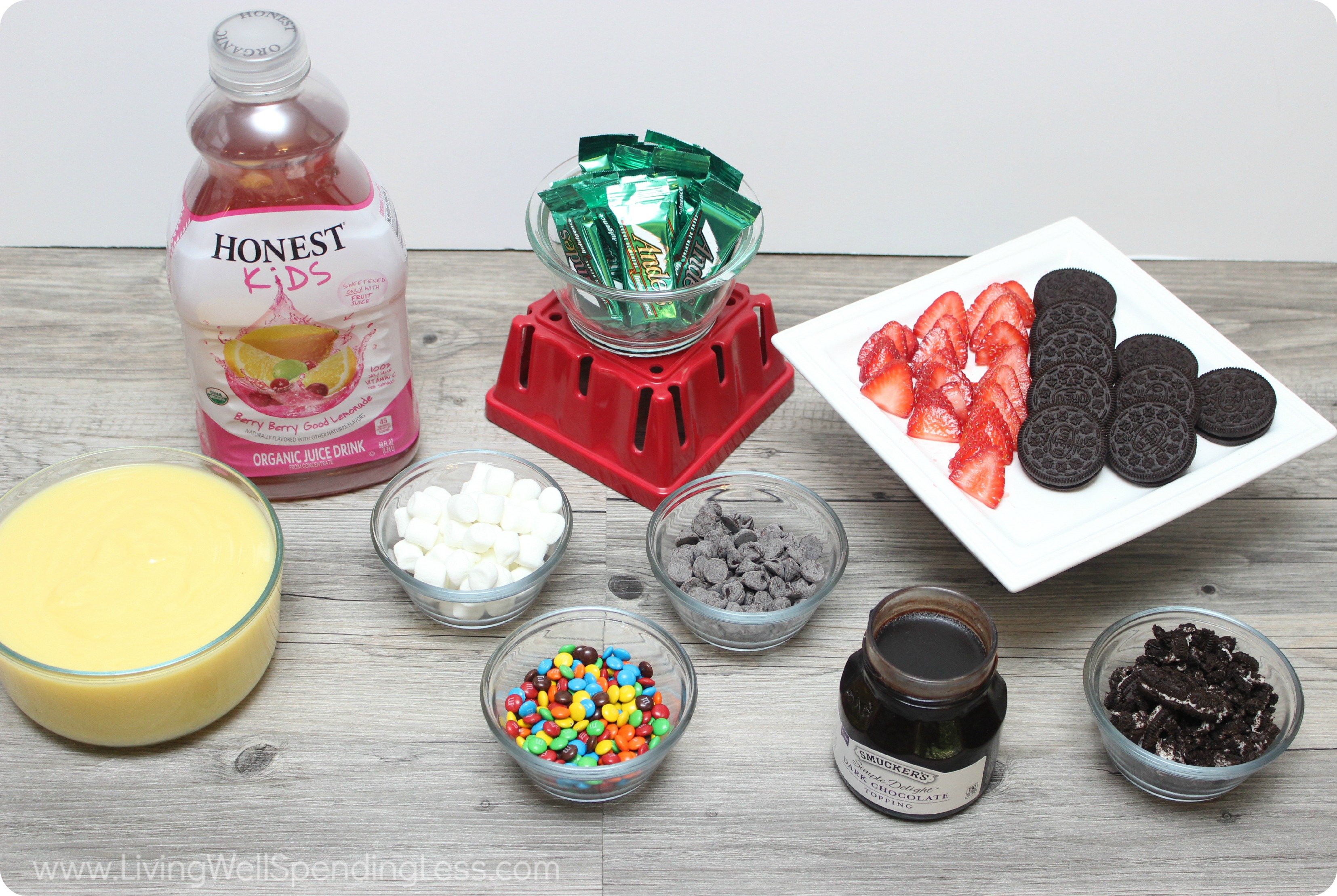 Here is what you need:
store bought lemonade with fresh fruit of your choice or  1  5.1 oz box pudding  4 cups milk  3/4 teaspoon of vanilla extract (optional)  1  1/2 tablespoons of granulated sugar (optional)  a variety of toppings (optional)  
Classic Popsicle molds
or the
Zoku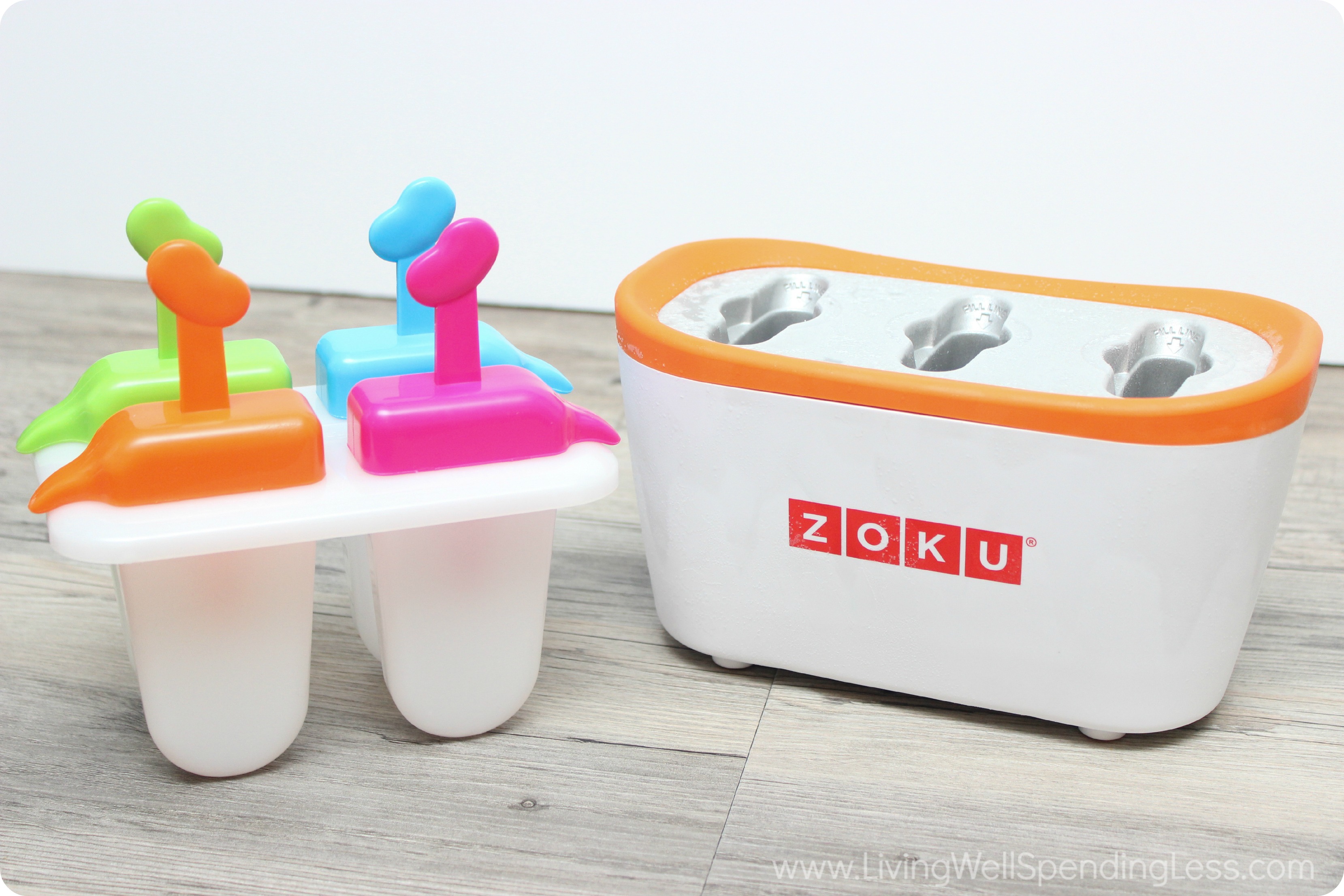 Step 1: If you decided on the Zoku, make sure it goes in the freezer the night before your activity. Then make the pudding (any flavor will work) according to the package. Then let is set up.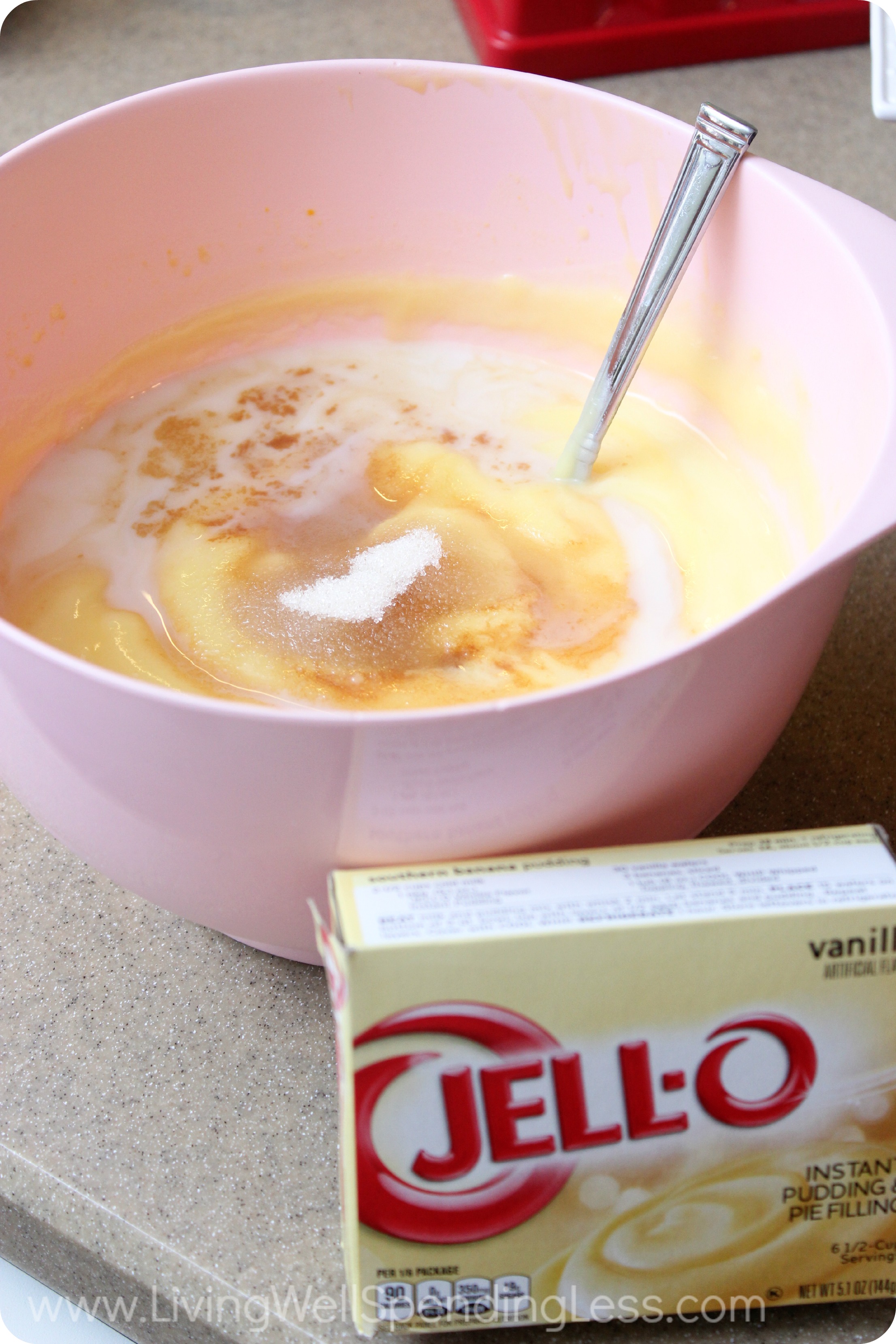 Step 2: Then thin the pudding, using the remaining 1 cup of milk along with ¾ tsp of vanilla and 1 ½ tablespoons of sugar. While you are waiting for the pudding to set up, you can get your popsicle bar ready. I put out all different kinds of toppings. Make sure to break things up into small bits or buy the mini versions of things.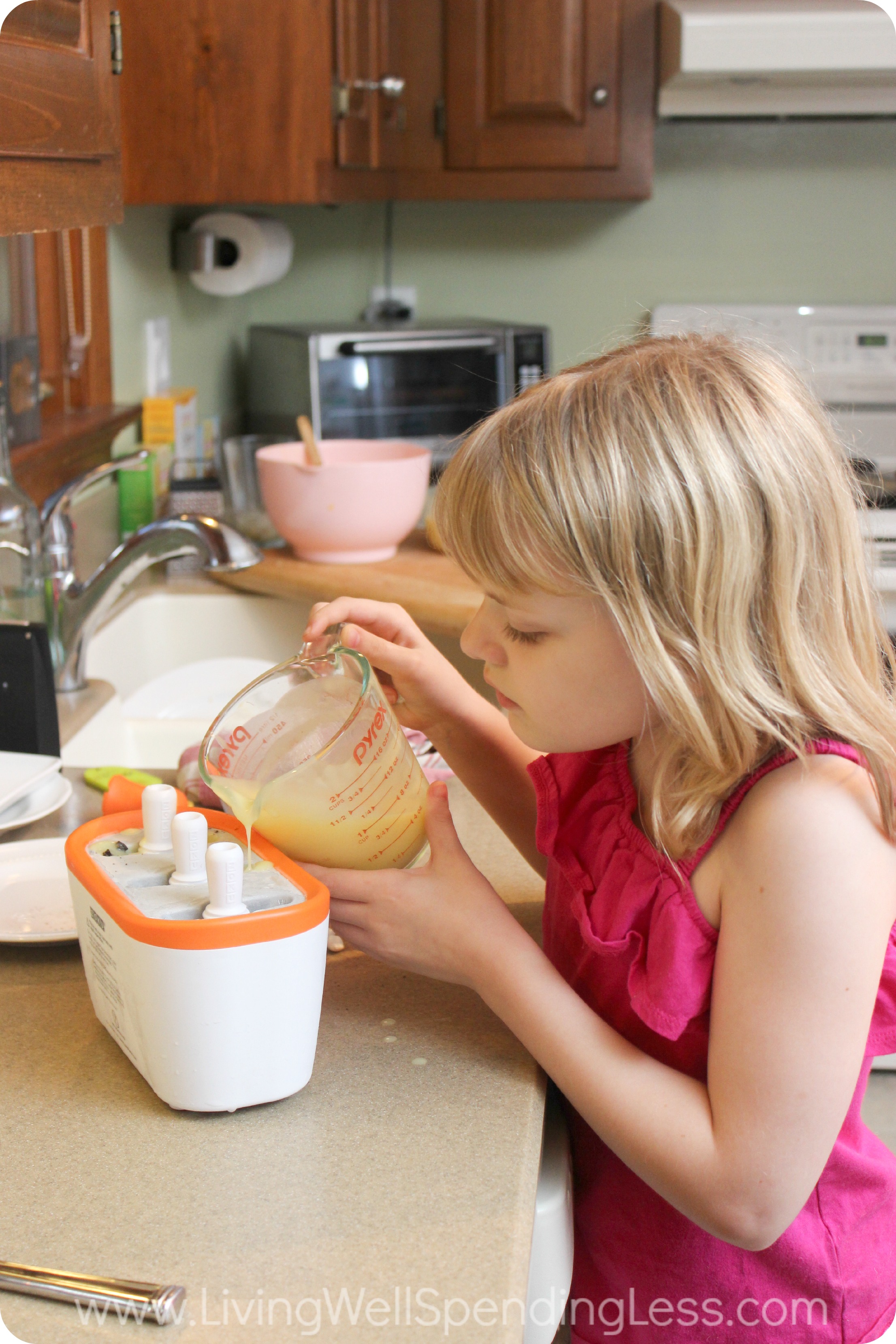 Step 3: Next pour a small amount of liquid or base into classic popsicle molds or the Zoku.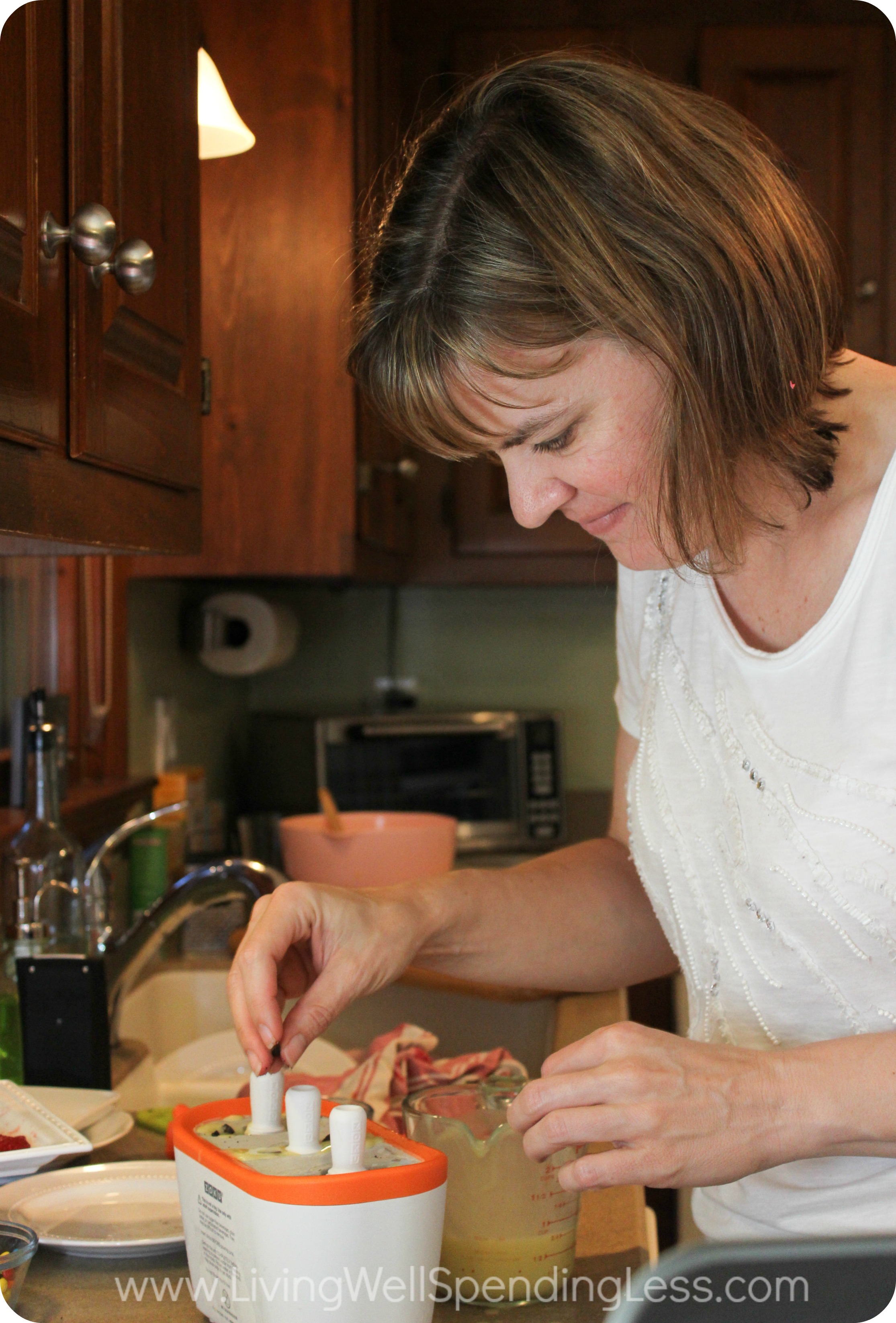 Step 4: Add toppings. Then continue to fill liquid or base until the molds have reached the fill line.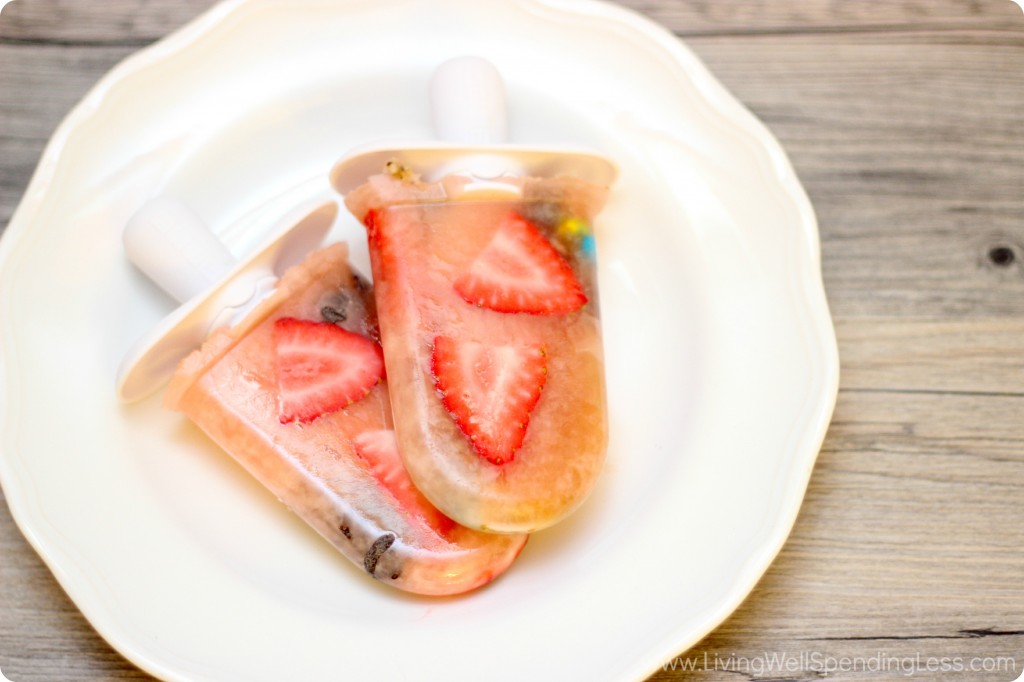 Step 5: Finally, here comes the hardest part. Wait,for seven whole minutes! After seven minutes…Enjoy!
This was such a fun activity. It was so great watching my girls come up with their own delicious creations. It was also an awesome activity to spend quality time together! So stinking delicious!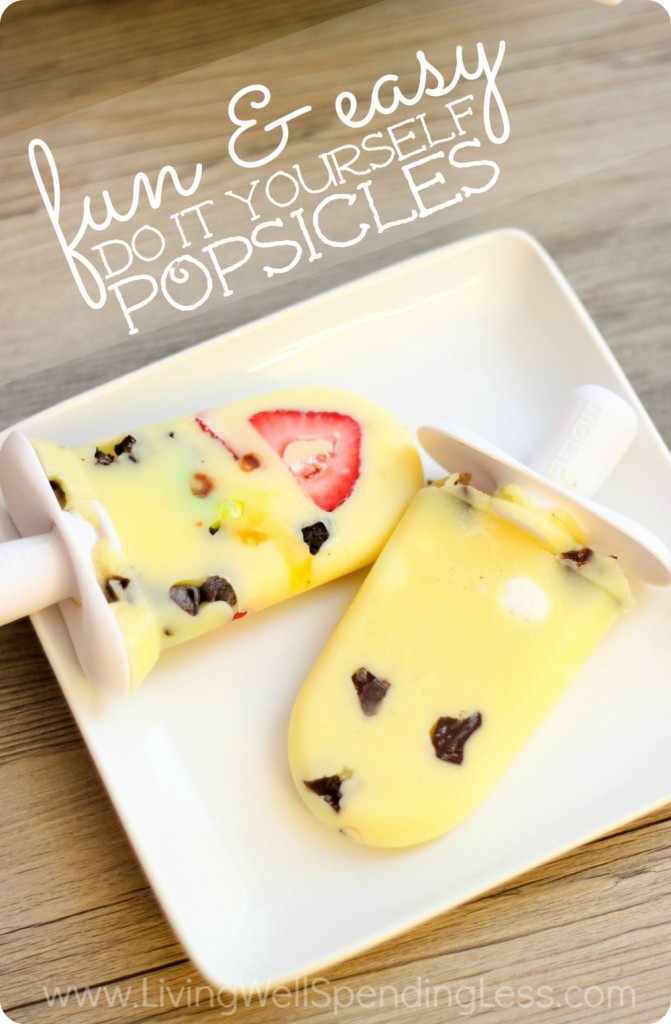 *   *   *
What popsicle flavor would you make?