Ready to make your dreams a reality?
---
Our Doing it Scared® coaching program takes you by the hand and helps you first understand yourself and exactly what's holding you back, then helps you take clear and focused action towards achieving your biggest goals and dreams. Enrollment is open now for just five days only!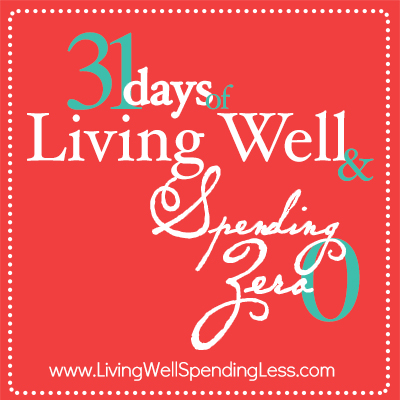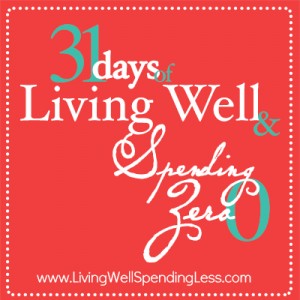 This is the twenty-fourth day of my 31 Days of Living Well & Spending Zero challenge. To read all the posts in order, start with Day One or visit the Overview Page.
 *   *   *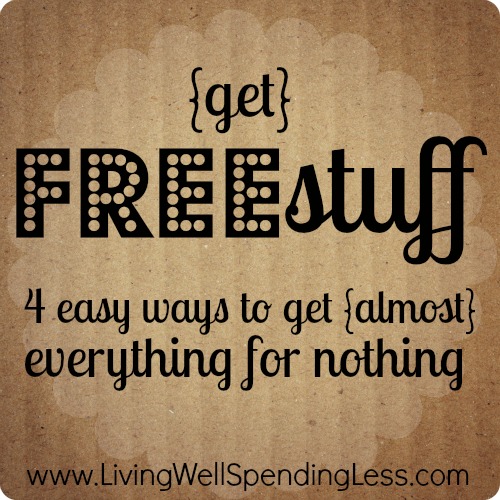 I've said it before and I'll say it again:  What's better than free?  There is just something so thrilling about getting something for nothing. Yesterday we talked about some great places to find free money; today we are going to score free stuff.
Before we go on, however, I'd like to offer a little word of caution. Avoid getting something just because it is free. Use the following tips to help you find things you actually do need, but remember that it is okay to say no to something you'll never use, even if it is free.
1. Free Digital Books, Music, & Android Apps from Amazon.com

Amazon.com is by far my favorite place to shop online for SO many reasons–awesome prices, Subscribe & Save, Amazon Mom, Amazon Prime 2 day shipping, the Lightning Deals…..I could go on and on–but my very, very, very favorite thing at Amazon is the FREEBIES!
Every single day Amazon gives away a huge selection of Kindle books, MP3 music, & an Android App. (Even if you don't have a Kindle, you can download the free Kindle Reading app for your iPad, iPhone, PC, Mac, or Android device.) I always check the following pages every day for new freebies, and you should too (or simply bookmark this page so you can find them again):
2. Free Product Samples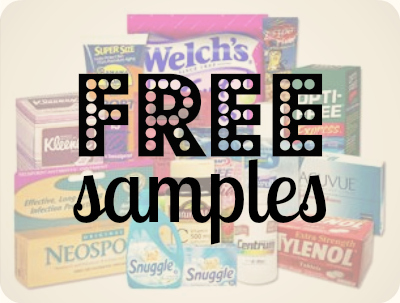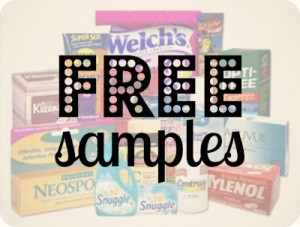 Lots of companies give out product samples all the time. If there is a particular product that you would really like to try, you can call or email the company to request a sample. You can also follow your favorite brands on Facebook to be updated of special promotions, or simply follow a great blog that focuses on nothing but freebies. My very favorite place for finding freebies is my friend Heather's site Freebies 4 Mom.  She only posts the best free sample offers and makes sure all the offers she posts are both legitimate and spam-free!
3. Extreme Couponing Freebies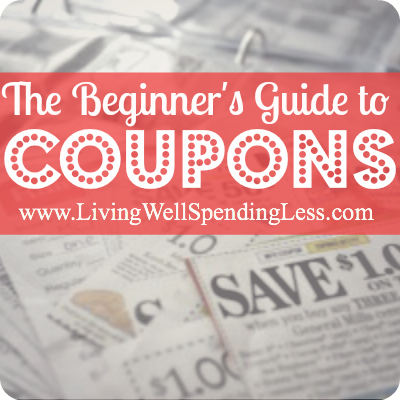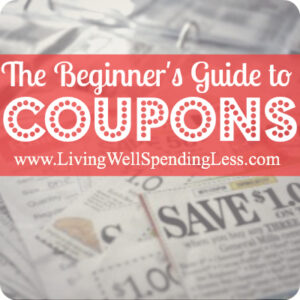 Almost everyone who's watched an episode of TLC's Extreme Couponing wants to know the answer to the same question:  How do they get all that stuff for free?  While the shopping trips shown on those shows require months of planning and are far more extreme then is realistically possible on a day-to-day basis, it is pretty easy–and even common–to get free stuff when you use coupons.
 The "trick" to getting free stuff is really just common sense:  Pair a high value coupon with a great store sale and get the product for free. In order to do that, however, you need to understand how to pair coupons with store sales, and you need to use coupons on a regular basis. It's not hard, really, but it does take a little time to learn. For step-by-step instructions, read my Beginner's Guide to Coupons.
4. Free Stuff on Craigslist & Freecycle


We've all heard it said that one man's trash is another man's treasure, and that is the premise behind Freecycle.org and the free listings on Craigslist.org. Both sites are free to use, although on Freecycle you do have to register and find a local group to join. It is pretty amazing to see what people are giving away!
I found everything from a free couch to a dresser to a working 55″ television set to a pile of wood pallets and pretty much everything in between. You could practically outfit your whole house for FREE! It is also a great place to find supplies for some of the awesome upcycling projects I posted last week, which I am now even more inspired to try!
Your assignment today is to figure out a way to get something you need (or really want) for FREE.  It can be anything you want, big or small, expensive or cheap, just something that you would otherwise normally spend money on. Can you do it?
*   *   *
What are your favorite freebies? How do you find them?