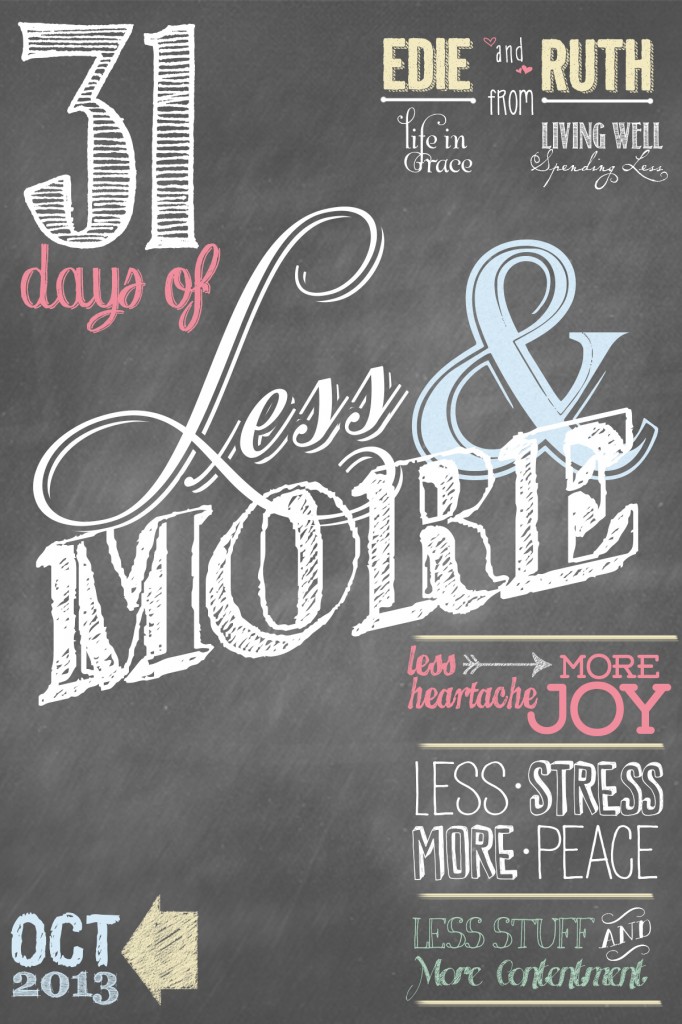 October is just two weeks away, and my friends, I am giddy.
Last year, as you might remember, I did a series called 31 Days of Living Well & Spending Zero.
It was a challenge to go one whole month without spending on anything but the barest necessities, and it was, at least for me, life-changing. In fact, it was such a good experience, not to mention such an amazing boost to our bank account, that my husband and I have committed to making a no-spend month an annual event.
But this year I wanted to do something just a little different. You see, over the couple of years, and especially since last year's 31 days series, there has been a change that has come over me. After a whole lifetime of always wanting more, of out-of-control shopping and overspending and consumption, I find myself now craving something different.
What I really want is LESS.
Less heartache, less stress, less stuff.
But I also want MORE.
More joy, more peace, and more contentment.
Anyone else want that too?
This coming October, my dear friend Edie and I will be bringing you 31 Days of Less & More.
Here at Living Well Spending Less, I will be writing about LESS, while Edie tackles the idea of MORE over at her blog, Life in Grace. Each day we will give you (and ourselves) a shared daily challenge to eliminate one unessential aspect of our life, while increasing our focus on the something else that really matters.
We hope you'll join us for a potentially life-changing month. If you don't already, be sure to follow both Life in Grace on Facebook and LWSL on Facebook, as we will be sharing lots of great discussion and ideas on both pages all month long.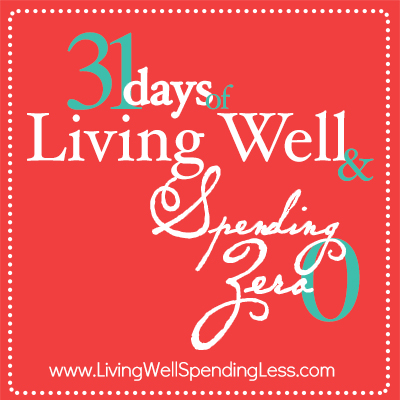 Finally, for those of you who want to do another 31 Days of Living Well & Spending Zero, please feel free to do that too! These two series can definitely be tackled at the same time, and I will personally be doing a spending freeze again this October. If you would like to join the no-spend challenge, be sure to join the dedicated Facebook group here.
* * *
31 days of change: Are you in?
TAKE BACK CONTROL OF YOUR HOME LIFE
---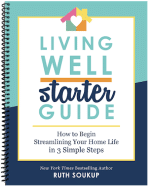 Ever feel like you just can't keep up? Our Living Well Starter Guide will show you how to start streamlining your life in just 3 simple steps. It's a game changer--get it free for a limited time!
If you love this resource, be sure to check out our digital library of helpful tools and resources for cleaning faster, taking control of your budget, organizing your schedule, and getting food on the table easier than ever before.