Does your freezer drive you crazy? These tips will help you Improve Your Freezer Space and give you tasty freezer meal recipes to make dinner a breeze!
If you've never thought to improve your freezer space, know that for most of my adult life, I never fully appreciated my freezer or ever thought of a way to maximize its usage.
But then, a few years ago, after struggling to get dinner on the table while trying to juggle all the other pieces of a busy life, I discovered freezer cooking.
If you've been reading this blog for a while, you already know ho much I love my freezer meals—and truly, I do. They are convenient, simple, easy, fast, and virtually waste-free. They save you time and money. They even look pretty all stacked up in your freezer. (Because let's face it–that counts!)
And while we're fortunate to have a large upright freezer that makes storing all of our Sunday prep-work a breeze, I realize not everyone is working with ample freezer space.
If you're ready to get serious about freezer meals, you may want to keep your eye out for sales on freezer chests or even watch Craigslist for local options. Having enough freezer space will really help you maximize your freezer usage.
If you have a small space, don't fret.
You can still use some smart storage strategies to really make the most of the space you have.
How To Drastically Improve Your Freezer Space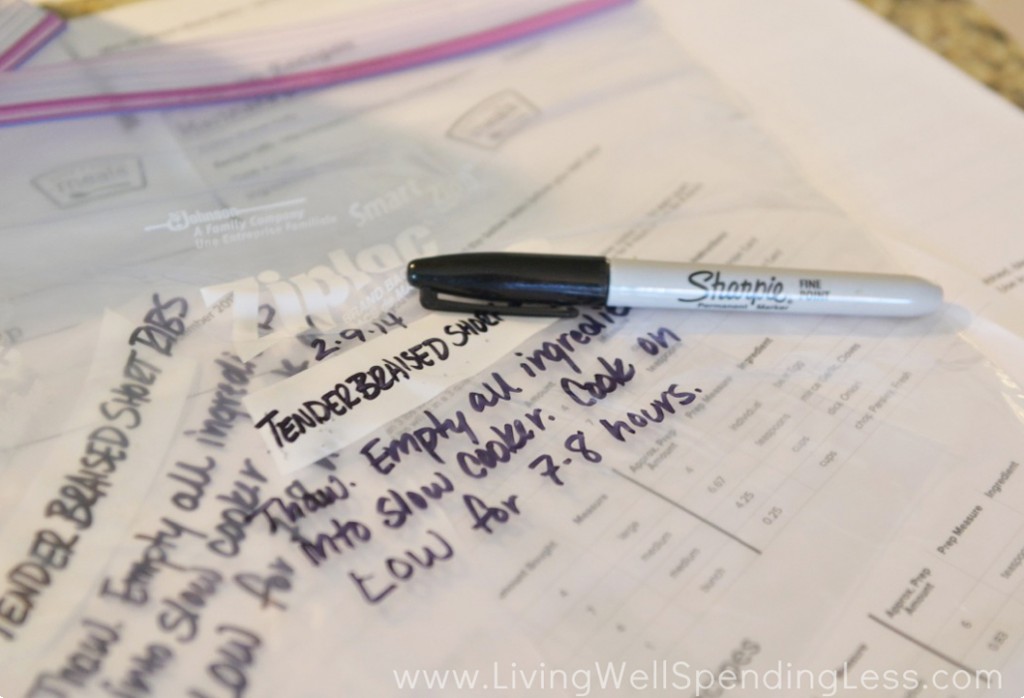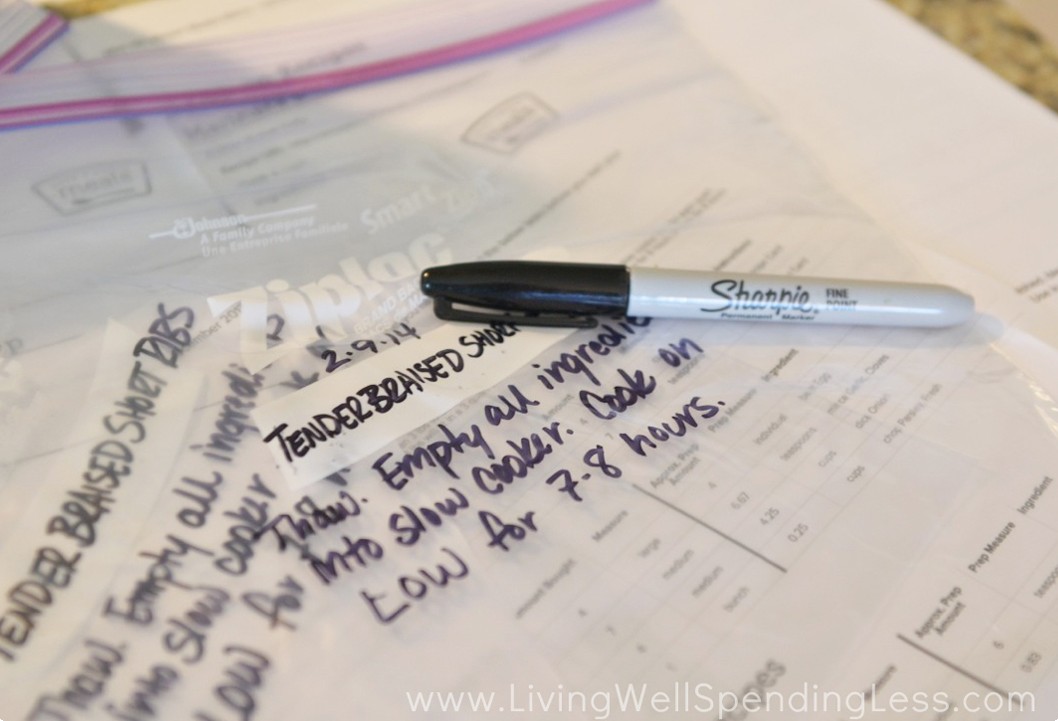 Get Supplies that Seriously Improve Your Freezer Space
To make the most of your freezer, you'll definitely need freezer bags. Regular baggies won't prevent freezer burn. Plus, Ziploc bags are easy to label, see-through and organize. I recommend the gallon size, but you may also want to get some larger and smaller bags, depending on your family size and needs.
You will also need black permanent Sharpie markers. Some people like to make cute labels for their freezer items, but I find they fall off and then you're left trying to use your psychic powers to determine if the bag contains Grandma's Sloppy Joes, Corn and Black Bean Chili, or Taco Soup (all delicious, of course, but still no idea what's what).
Some readers have told us they like to use disposable aluminum casserole trays to store certain freezer meals. However in my experience, I've found they often don't cook very evenly, they're thin, difficult to work with, difficult to store, so I wouldn't recommend them. They're also hard to cover. When your meal is in a freezer bag, you can thaw it by running it under cold water or putting it in the fridge in the morning. You'll be able to slide it out into a nice glass casserole dish by dinner. (However, many of our freezer meals at LWSL are slow-cooker friendly anyway.)
I'm also not a huge fan of plastic containers. Even if they claim to be BPA free, I'm a little leery of using them for hot foods or in the microwave. While they do stack nicely for some items, I find if you freeze smart (more on that in a minute), you can make your bags work just as well.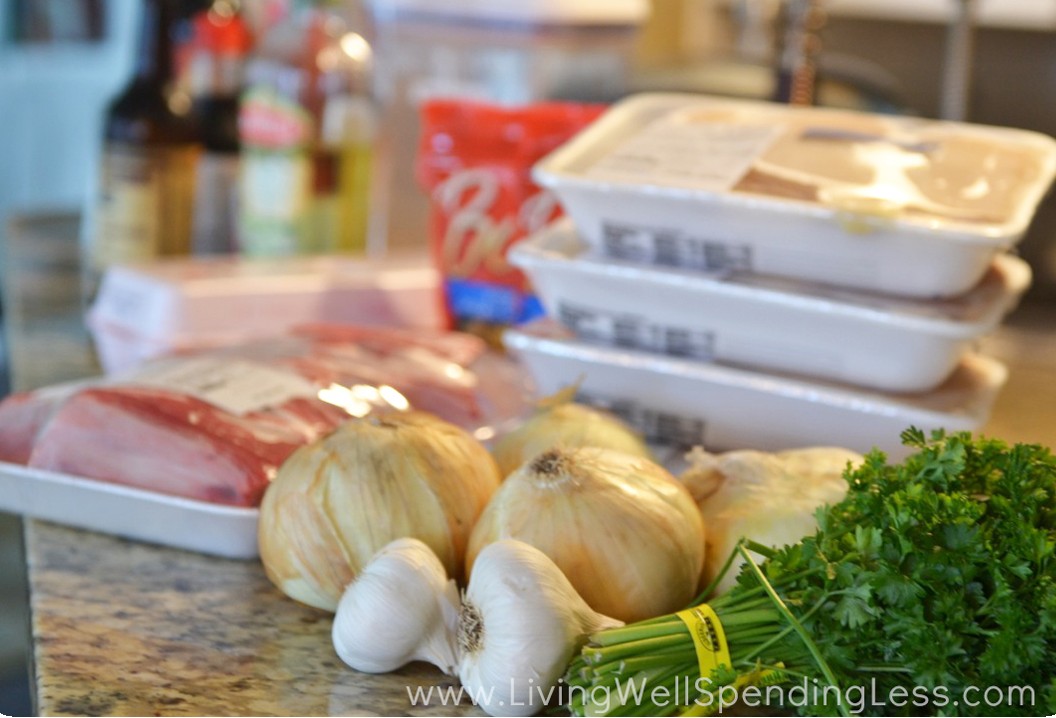 What Foods Can You Freeze?
I'm passionate about freezer meals, so of course, I can't get through this post without discussing them in-depth, BUT there are so many other things you can freeze as well!
Protein
Stock up on sales on chicken, ground beef, and other protein your family likes, and freeze away! Always, always watch the label (especially with fish) to ensure it wasn't previously frozen. If it was, do NOT refreeze; it should be eaten immediately. Most meats and fish can be easily frozen, and it's a great way to really stretch your dollar and stock up on those sale items.
For ground beef, consider browning it first and breaking it up into smaller portions, so it's ready to go for your spaghetti sauce, tacos or other meals. If you purchase cooked chicken, shred it and store it in a sauce to keep it from getting dry. Raw chicken can be cut into portions and divided up into individual bags. If you like to marinate your meat, go ahead and freeze it right in the marinade. It will be flavorful and delicious when you're ready to cook.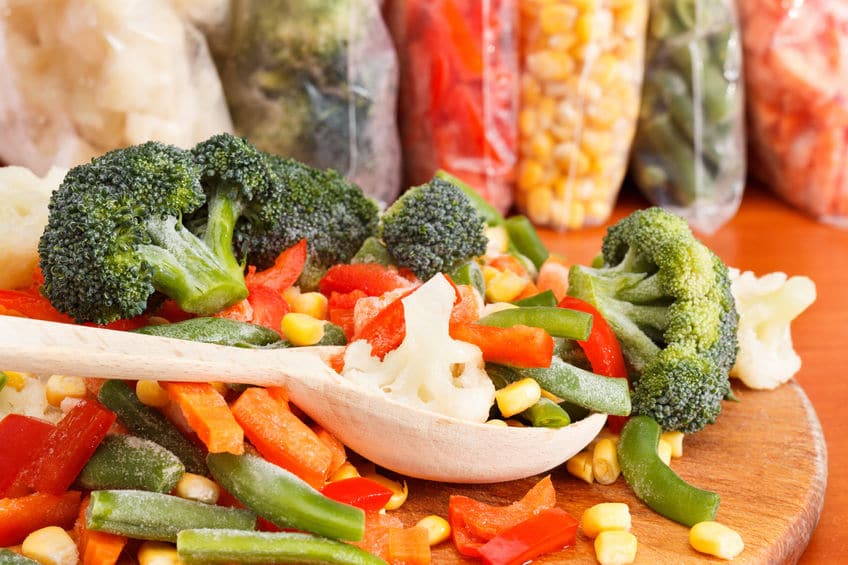 Vegetables
The amazing thing about veggies is that when you freeze them, they maintain their freshness and nutrition much better than if they sat around in your fridge wilting for a week or two. With most vegetables, you can just freeze them as is (broccoli, Brussels sprouts, carrots, etc.). However, I find it's easier to do a little prep work upfront. Cut your veggies into bite-sized pieces and divide them into portions.
You can freeze hot peppers whole, as well as most root veggies. (Potatoes don't freeze so well raw, but most other vegetables do.) Stew tomatoes and wild greens such as spinach, kale, and mustard greens, then bag them to add to recipes all winter long.
Herbs
How many of us purchase fresh herbs or get a bumper crop out of the garden, then end up tossing out half of them because they wilt and go brown too quickly? Save your herbs by chopping them up, then freezing them in ice cube trays, using just enough olive oil to cover. Once they're frozen, you can pop them out and store them in freezer bags, ready to add flavor to every dish.
You can also freeze whole ginger quite well. Flavored pastes (like curries and chili paste) can also be frozen, as can leftover stocks and broths. I like to use the ice cube tray method for these items as well: a little cube of broth adds a lot of flavor to rice and other dishes later on.
Fruits
Just like veggies, most fruit can also be frozen for later use in smoothies or incorporated into recipes. Berries are great for muffins, baked into loaves of bread, and added to your oatmeal. They WILL be a tad mushier when they thaw, so I prefer to use them for filling and baked goods rather than standalone dishes.
Melon freezes well. Frozen grapes are fun, cool treats in the summer, as are frozen pineapple chunks, mango, and tropical fruits. Kiwis also freeze really well. Avocados can be halved and frozen. (Wrap them tightly.) Peel bananas before they turn brown and toss them in a bag in the freezer. You'll be able to use them in recipes, whip them into "ice cream," or add them to smoothies for great texture.
Bread & Bakery
Make cookie dough, roll it into balls and freeze it for easy single-serve, toaster-oven cookies. You can also freeze cookies after they've been made. I promise frozen chocolate chip cookies actually taste just as good as fresh ones!
You can freeze uncooked piecrust, pizza dough, and even bread dough. (Take it out to rise.) You can also freeze pre-sliced bread to use for toast or French toast later on. Artisan bread like challah, French, and Italian loaves (think crusty-on-the-outside breads) can be wrapped and frozen whole. Simply heat them up in the oven when you're ready to serve, and they'll taste delicious and fresh-baked.
Dairy
Milk freezes just fine. Leave a little room on the top for expansion. Hard cheeses such as cheddar also freeze particularly well. I like to pre-shred cheese so it's ready to go. That way, I can take out just what I need.
Did you also know you can freeze egg whites? Egg yolks and whole eggs are not as freezer-friendly, but egg whites can also be frozen individually using ice cube trays or simply place several in a bag.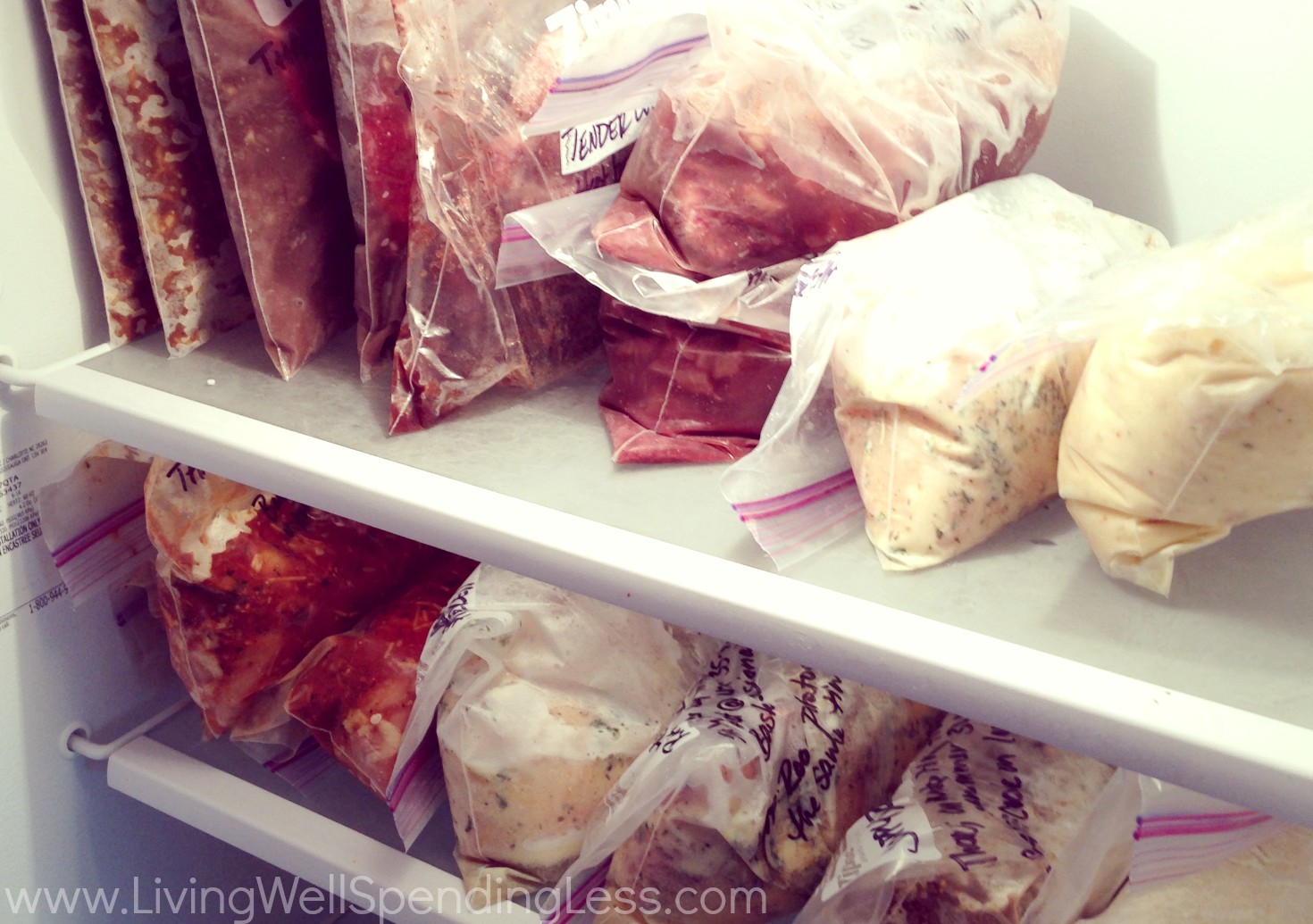 Leftovers & (of course) Freezer Meals
Freezers work great for nearly every "saucy" meal, soup or dinner you can think of. I've even had some success freezing pasta meals. (I leave the pasta quite "al dente" before freezing, and heat it in casseroles and oven bakes.) Lasagna freezes beautifully. Soups of all kinds come out fresh and ready to eat.
My favorite go-to freezer meals to get you started: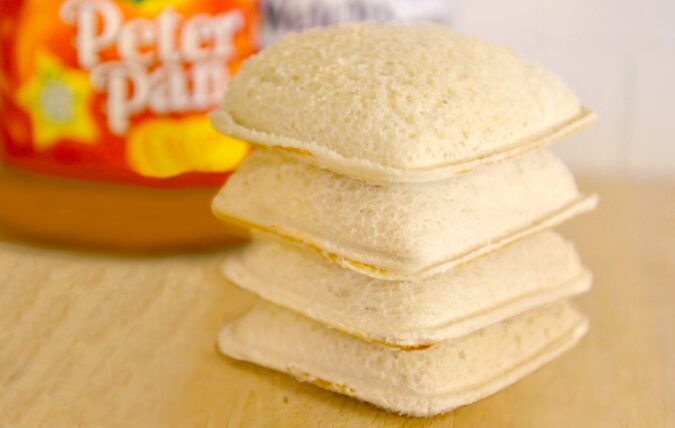 DIY Uncrustables (My kids love these, and bonus: you end up with bread trimmings for breakfastcasseroles or seasoned crumbs!)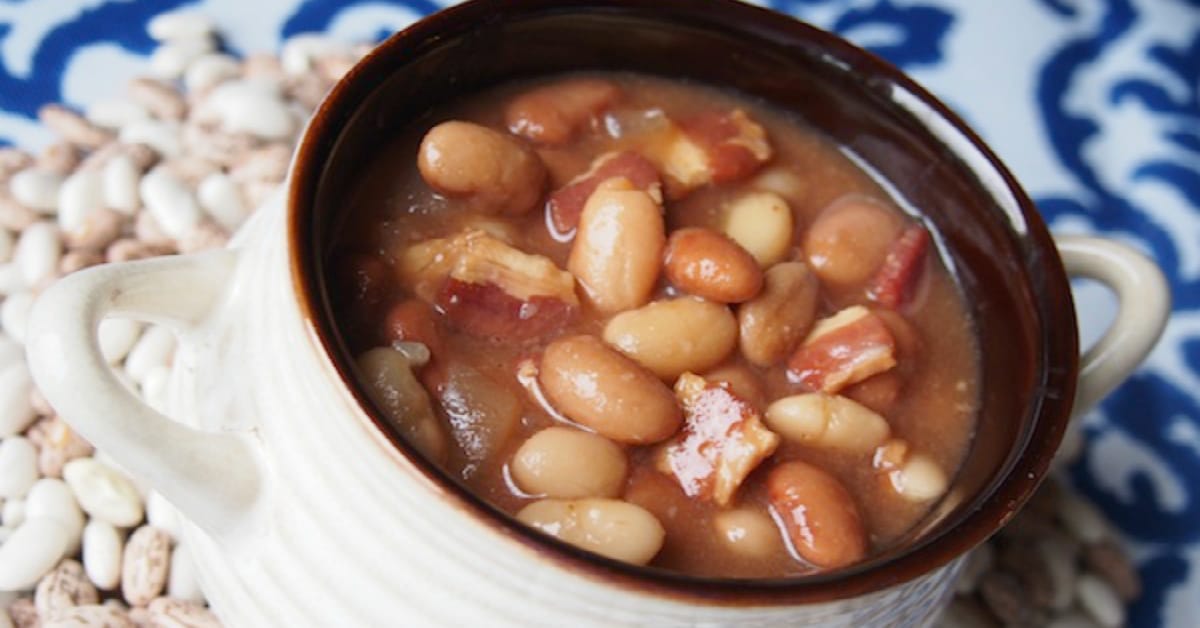 Slow Cooker Bacon & Beans– It doesn't get any easier than this simple but classic combo of bacon and beans!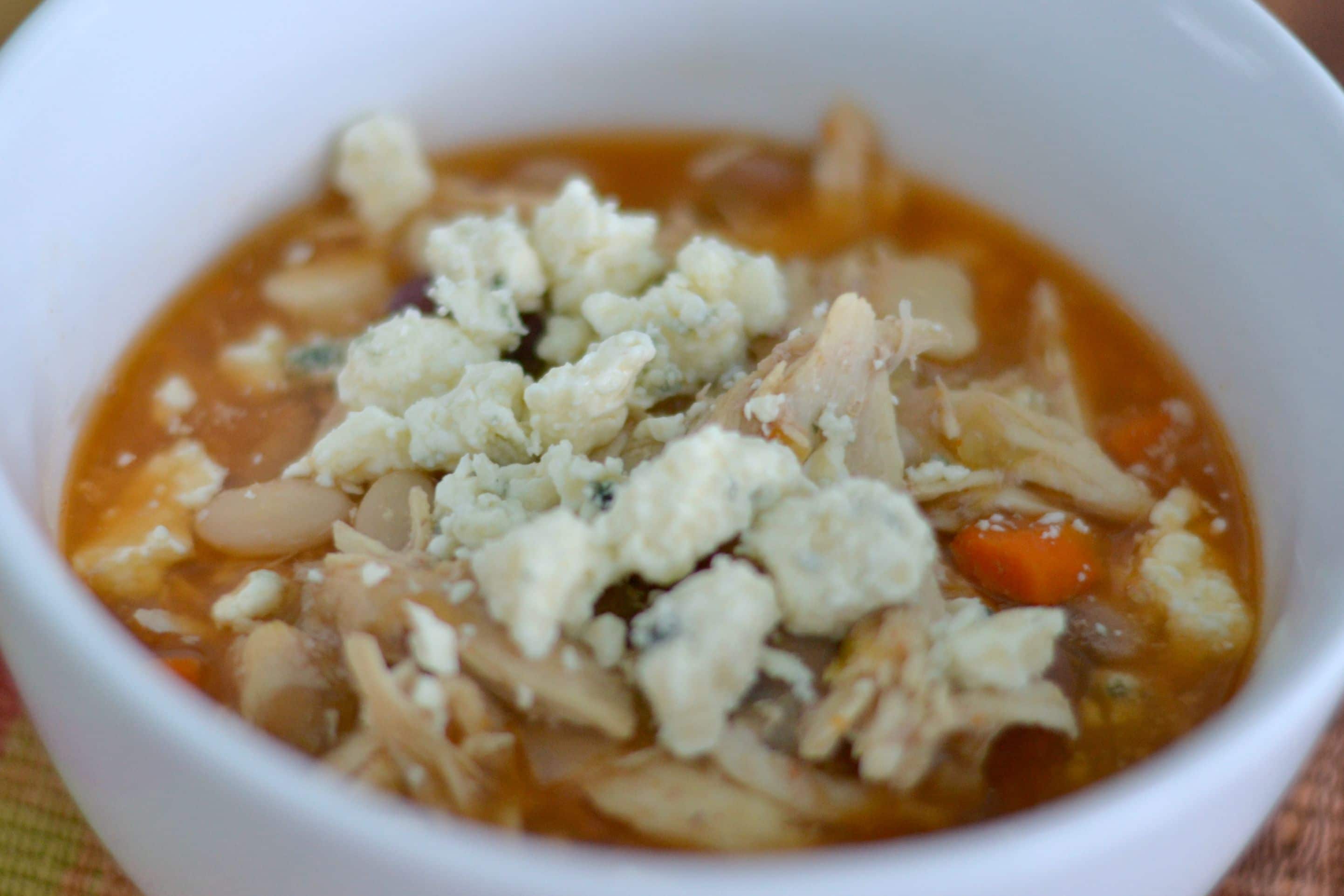 Easy Slow Cooker Buffalo Chicken Soup (My husband and oldest LOVE this one.)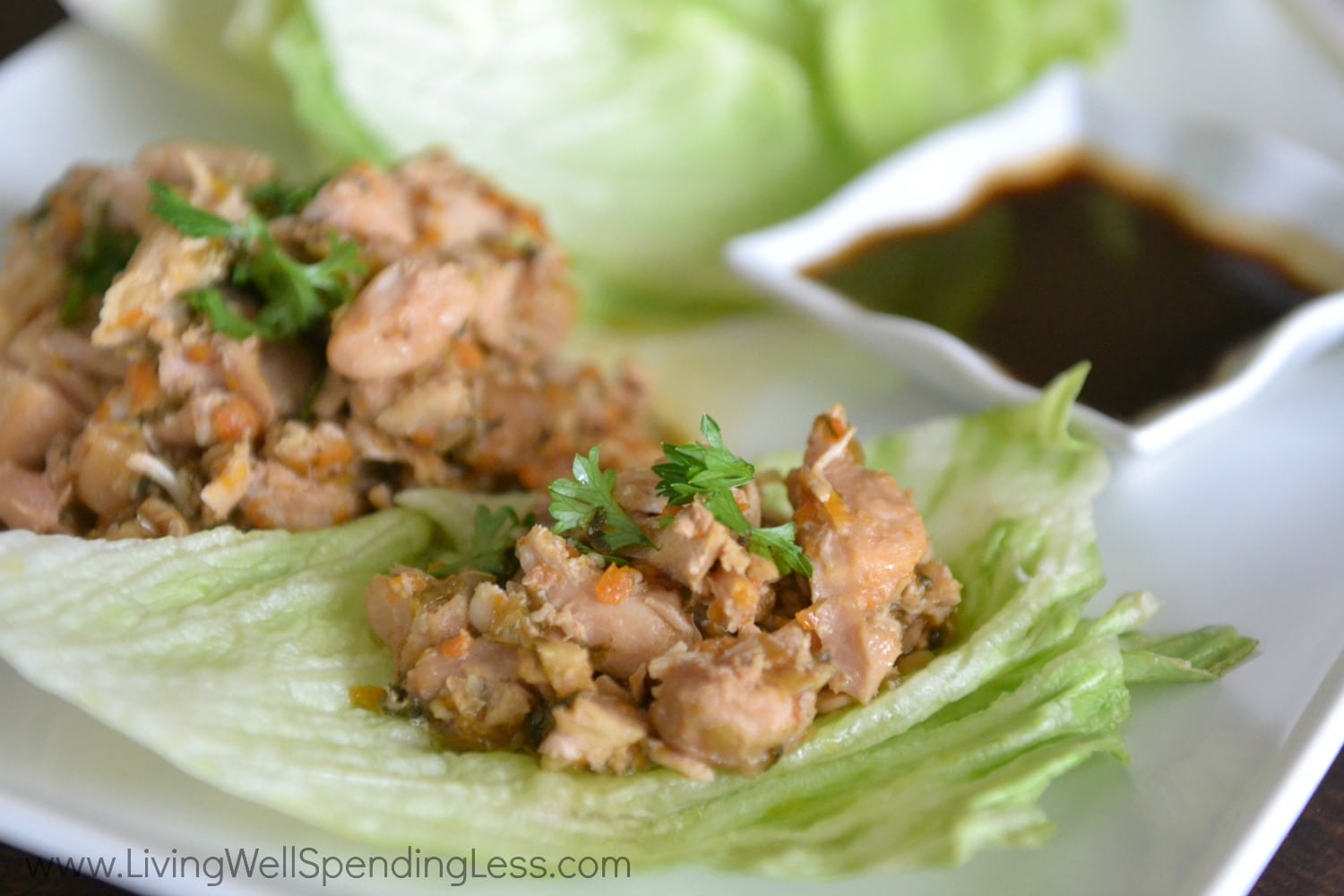 "PF Chang's" Slow Cooker Lettuce Wraps– The whole family gave these a 10!
Avoiding Freezer Pitfalls
The BIGGEST way to improve your freezer space is to LABEL EVERYTHING! Most freezer items start to lose flavor and freshness between 3 and 6 months. So, always include a date on everything so you can keep track of when it went in and when it needs to come out.
When I first started on freezer meals, I can tell you my husband wasn't exactly "thrilled' with the idea. I think many of us were traumatized in our youth by grey, lifeless casseroles burned with ice crystals. Freezer-to-crockpot meals just don't seem so appealing when those are your memories. To get my picky guy on board, I knew we were one lifeless off-tasting meal away from giving up on the idea of freezer meals altogether.
Be sure to wrap and seal freezer items very tightly. I like to really squeeze the air out of them, or even use a drinking straw to suck all the air out of the bag before I freeze it. If you aren't using a freezer bag, wrap, wrap and then wrap again.
To improve your freezer space (and frankly, to keep things looking nice), freeze everything flat. Lay your bags down on a cookie sheet and use cardboard to separate each bag. Once they're frozen, they can be easily stacked upright. They'll look much neater and your freezer will be much easier to navigate.
I go through my freezer meals constantly so I'm aware of what's going in and what needs to come out. While it may sound a tad daunting, I can assure you it's much easier than coming home after a long day, rummaging through ingredients, and then trying to throw something together at the last minute. I just do a little inventory on Sundays when I put my new items in the freezer. It's that simple.
A full freezer stays colder and retains temperatures longer. It also uses less energy. Keeping your freezer stocked will keep everything at an optimum state for re-use. Be sure to freeze items in ways that make them easy to use. A gallon of sauce, for example, won't be very practical for a dinner for two. Freeze items in smaller containers and pop them out and into bags, so you can use just what you need.
Time to Improve YOUR Freezer Space!
I truly believe that our freezers are one of the greatest and most underrated kitchen tools we have available. It's amazing how long things can last. With a little planning, you can save a lot of time and money. Using these tips to improve your freezer space will take the stress out of figuring out what to make, what you have, and make your kitchen flow more smoothly. Maximize your freezer space and maximize your time!
Other helpful resources:
PIN FOR LATER: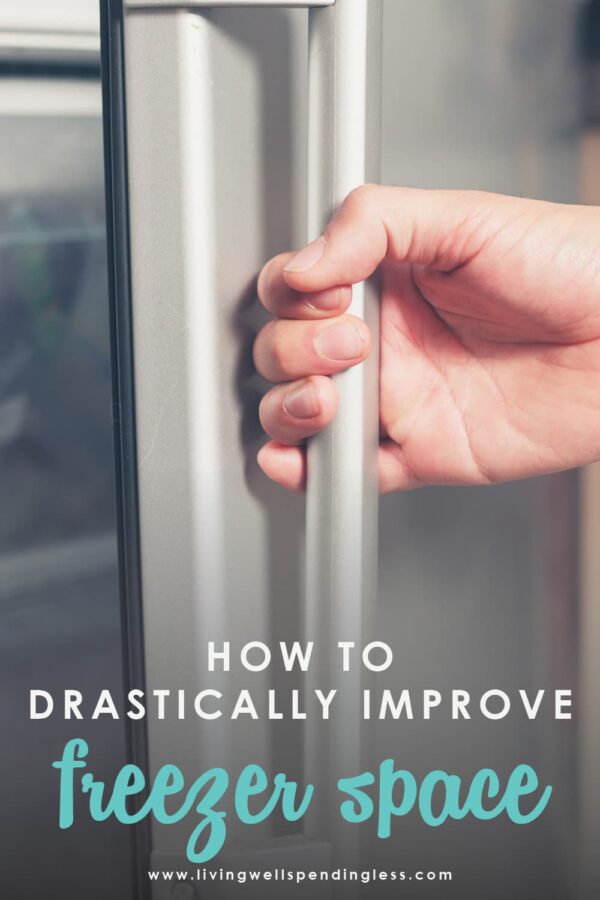 If you love this resource, be sure to check out our digital library of helpful tools and resources for cleaning faster, taking control of your budget, organizing your schedule, and getting food on the table easier than ever before. This toolbox includes our incredible 10 Meals in an Hour cookbook, which is a must have!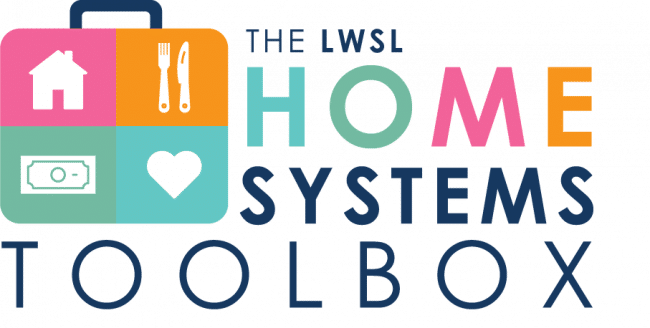 Click here to get full access to our Home Systems Toolbox now!
TAKE BACK CONTROL OF YOUR HOME LIFE
---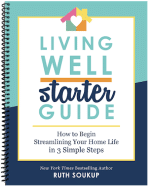 Ever feel like you just can't keep up? Our Living Well Starter Guide will show you how to start streamlining your life in just 3 simple steps. It's a game changer--get it free for a limited time!
If you love this resource, be sure to check out our digital library of helpful tools and resources for cleaning faster, taking control of your budget, organizing your schedule, and getting food on the table easier than ever before.