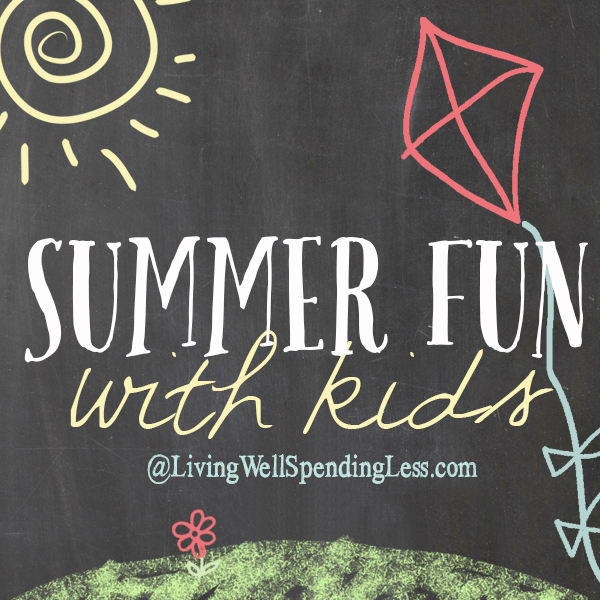 This is Week 10 of our 12-week Summer Fun with Kids series here at LWSL! Today we are welcoming Nici from Posed Perfection,  who is sharing her DIY Tic Tac Toe Board . For more summer fun, check out the overview page.
Hi there! I'm Nici from Posed Perfection and I am absolutely thrilled to be here with you today sharing this Giant Tic Tac Toss game! At Posed Perfection, I share easy-to-duplicate crafts, family friendly recipes and some tips for making do with what you have. I'd love for you to come visit sometime.
I don't know about you, but sometimes it's hard for me to get my kiddos to go outside and enjoy the sunshine and fresh air. As they get older and the summer wears on, sitting in the cool of the air-conditioning playing video games usually trumps playing outdoors. Making this Giant DIY Tic Tac Toss game was a fun way to get them playing an old-school game in a new setting…the backyard.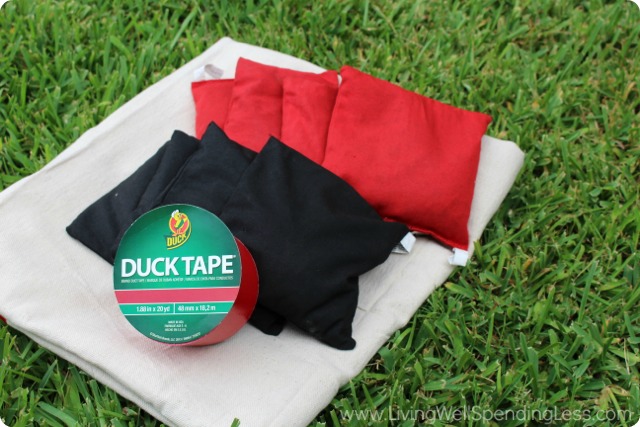 Here's what you need:
4 x 5 foot canvas drop cloth  Colored Duck tape
6 bean bags
(3 0f each color)* *You could also make them, or borrow from your corn hole game.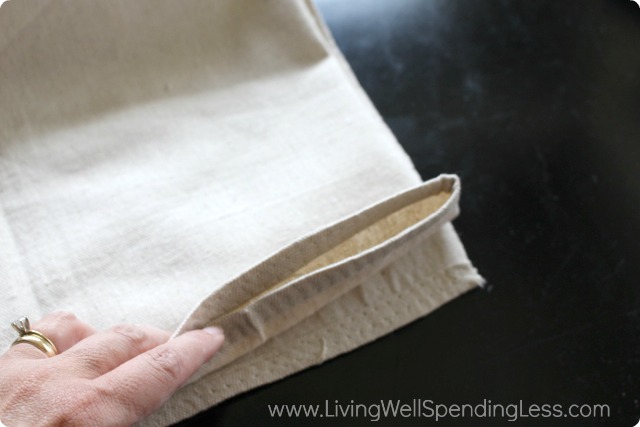 Step 1: Start by folding the canvas into thirds, either vertically or horizontally. (You could also measure and mark the cloth where you want the grid-lines to go.)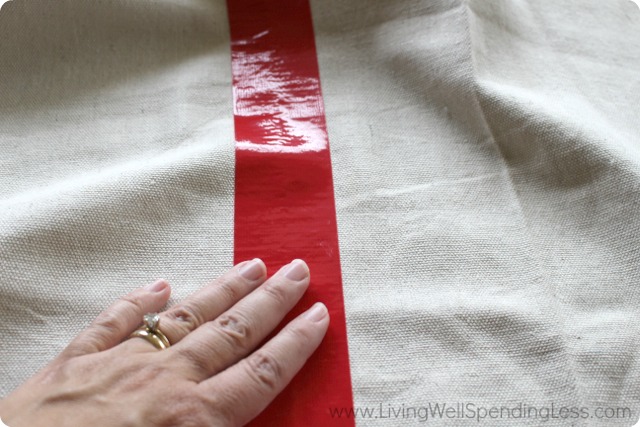 Step 2: Lay down a long strip of tape at each of the folds and press firmly into the cloth.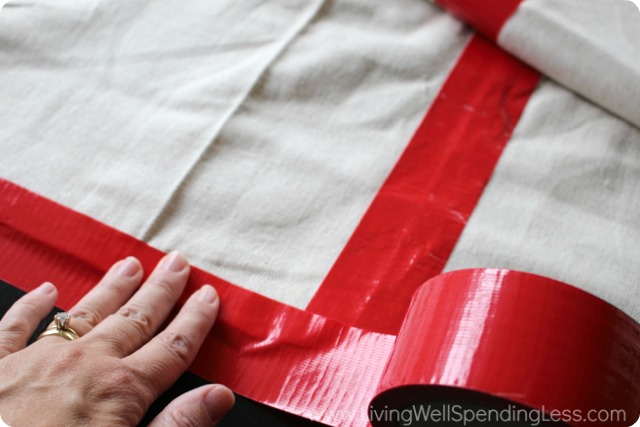 Step 3: Rotate the canvas and fold in thirds going the opposite direction to create the tic tac toe grid. Lay down more strips of Duck tape on the two folds.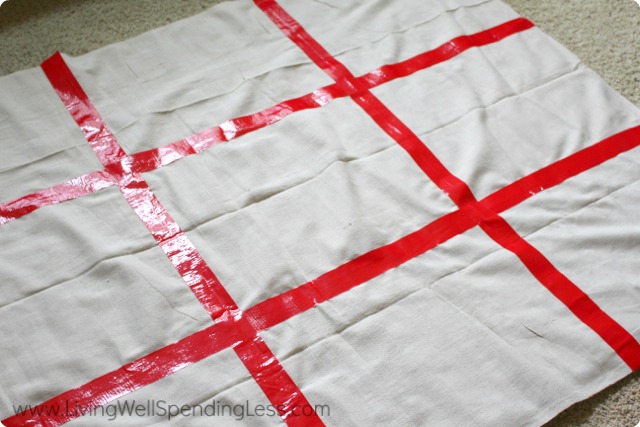 You should now have a grid with 9 equal spaces.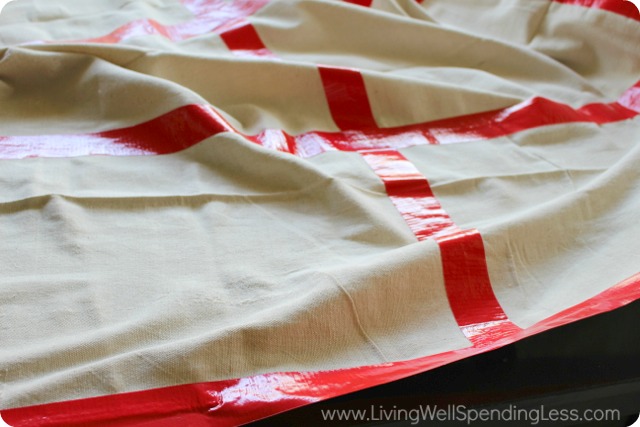 Step 4: To finish it off and secure the grid, make a border around the drop cloth canvas by pressing a strip of tape to the edge (about 1/2 the width of the tape) and folding over to the back, pressing it firmly to the fabric.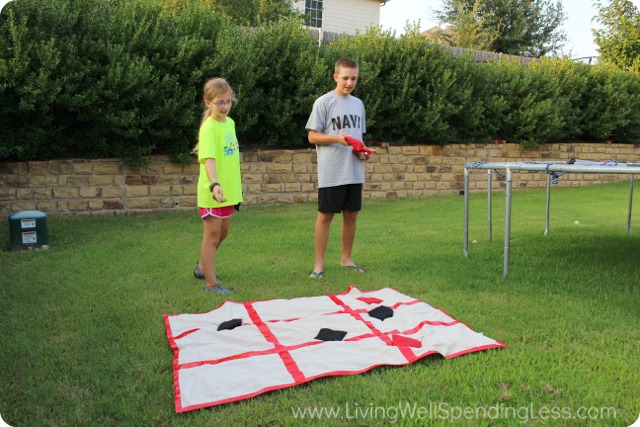 Your Giant Tic Tac Toss game board is ready! Grab a couple of kiddos, some bean bags and head outside! Have each player choose a color and start the game. You can determine how far your players need to stand from the game board before tossing their bean bags into the squares. Allow each player to toss a bean bag into an empty square on alternate turns. Whoever gets 3 in a row vertically, horizontally or diagonally wins the game.
*** This giveaway has ended***
And now it is time for another fun giveaway! Today we are again giving away something EVERYONE can use–a $100 Amazon Gift Card–that you can use to make your own summer fun, or to purchase your own Tic Tac Toe board supplies! To enter, just follow the instructions in the box below:
Nici is the writer of Posed Perfection and resident"do-maker". I am a homeschooling mom of two who loves the challenge of re-purposing items, finding substitutions in recipes and just "making do" with what I have to create something special. I  love to share easy-to-duplicate crafts, family-friendly recipes, and my journey to finding joy in creating more with less.
 *   *   *
What outdoor game does your family enjoy?