Is buying groceries one of your most-dreaded chores? Modernize your grocery shopping with these 9 new & innovative ways to get food on the table!
The face of grocery shopping is changing—and you can benefit big time!
Just a few years ago, the main way to save, shop and get food on your table was pretty straightforward. You made a list, you browsed ads for deals and coupons (maybe you printed off a few online coupons), and you took said list and coupons to the store. Done.
At the store, big bright aisles, carts, and lines and lines of products awaited you. Smart shoppers avoided supermarket tricks (like putting expensive items at eye level) and "shopped the perimeter" for healthy foods.
Truth be told, most of us probably still grocery shop this way or in a manner close to this way. You can still find plenty of coupons online and scan your store ads for deals. Many of them still come in the mail every week, but pretty much every store also has their flyers online touting their latest sales and bargains.
In almost every town, there's a Stop & Shop, Piggly Wiggly, Pick 'n Save or some other variation, maybe Kroger, Jewel Osco, or Albertsons. These traditional stores are what we think of when we think "grocery shopping."
But the face of grocery shopping is changing, rapidly and drastically. In fact, many of us are already starting to forgo brick and mortar stores all together.
We might order delivery right from our phones, based on the meals we're about to cook. We might go to specialty markets to buy organic foods, local groceries and more, or we might shop in bulk to get better deals and more options.
In the last few years, the way we buy food has experienced a renaissance of sorts. There are many new ways to grocery shop—some you might not have even thought of (and some that are coming your way soon)! Get prepared for the new ways to shop and save on modern groceries.
How to Grocery Shop Like a Millennial (But Save Like a Boomer!)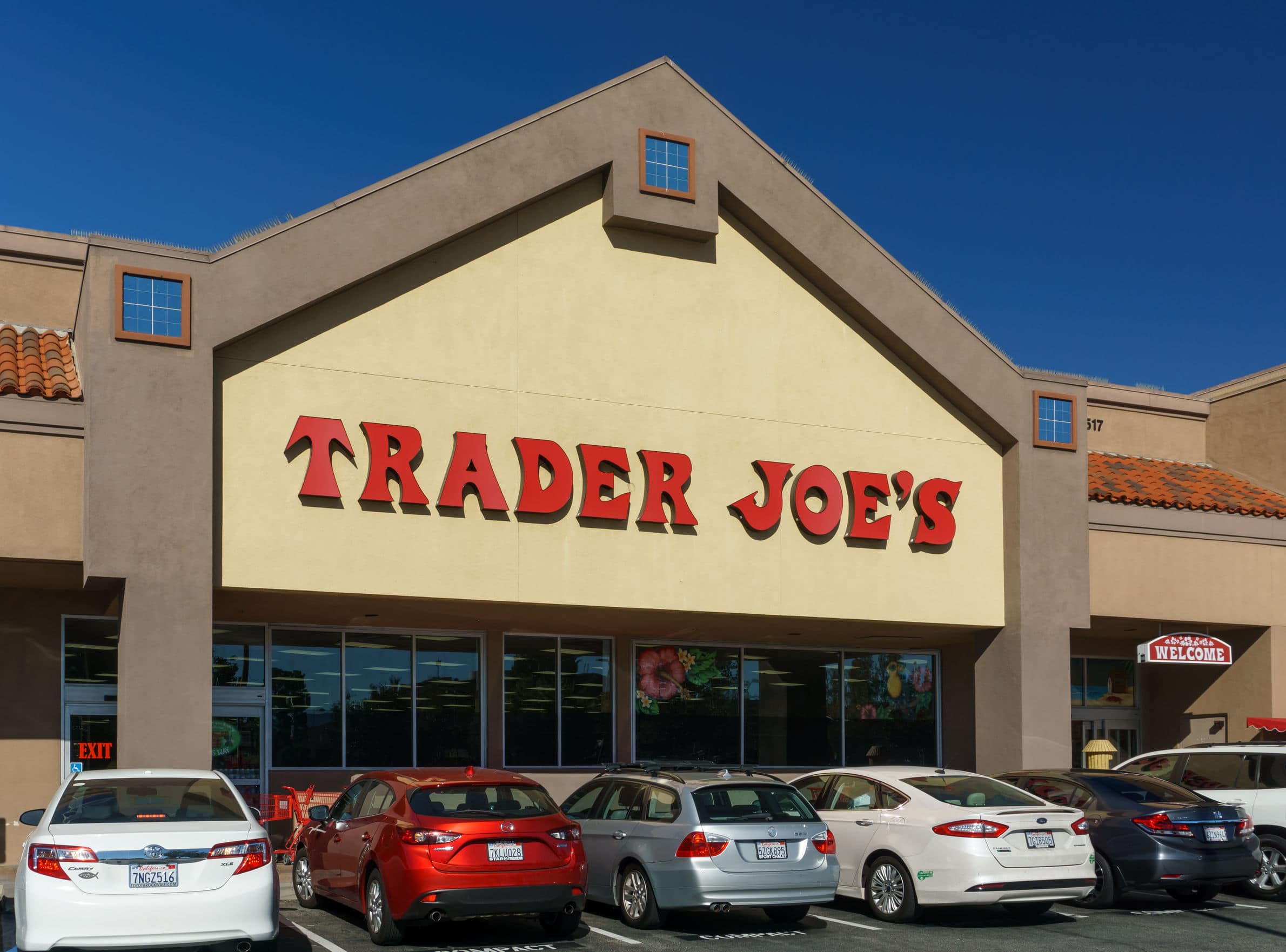 Specialty Markets
Over the last ten years or so, there's been a rise in "specialty markets." Trader Joe's, ALDI, Fresh Market (and even Whole Foods to some extent) offer their own brands and product lines.
These specialty markets are built similarly to big city grocers, which are often in small spaces with specific product focus (think Italian or Asian grocers, bakeries, and even the corner bodegas in New York). They offer gourmet products and they're are fun to shop at. They probably don't offer every brand of cereal or chips, or even brands you're used to, but they have organic products and specialized items.
ALDI and even Trader Joe's (note: they're owned by the same parent company) offer fabulous deals because they focus on their own products. They're usually in non-traditional spots like strip malls so they don't have the same overhead as the big and bright grocery stores, so they can pass the savings on to you.
The Superstores
Walmart Supercenter, Super Target—these stores came into the forefront of grocery marketing in the 90s and they've stuck. Think one-stop shopping!
Stores like Walmart often offer great deals on products and you can use coupons as well. They even partner with community programs (like Box Tops for Education and Humana Go365) to provide discounts and rebates on partner products like General Mills cereals or Quaker Granola bars.
These stores are helpful if you live in a smaller town or if you just like to do one-stop shopping. The produce selection might not be up to grocery-store level and you might be giving up specialty cheeses, a butcher, fish counter, bakery and wide product selection BUT it's definitely convenient. Where else can you buy socks, a flashlight, dog food and groceries all at once?
Wholesale Clubs: Costco and Sam's Club
Also experiencing a huge rise in popularity over the last decade is the "big box" wholesale and bulk buys stores like Costco and Sam's Club. Costco offers one of the largest selections of organic foods and both stores offer a huge selection of bulk buys.
There are definitely ways to save at wholesale club stores. Everything at these stores comes LARGE, so watch out for packaging that won't work for your family (like tomato sauce in giant cans). These stores are great for stocking up on pantry items and you can also get amazing deals on things like paper towels, frozen vegetables, soap, coffee and snacks.
While these big box stores don't work for every purchase, they can help you save when it comes to items you use frequently. Because you have to pay to join, it's helpful to weigh the cost of your membership in before you make a decision. You can also purchase household items, gas, and even things like tires and electronics from these stores, so membership comes with major savings benefits for big spenders.
Shopping Local: Co-Ops and Farmers Markets
Many consumers are opting for local markets because they see the value in supporting their hometown businesses. There's been resurgence in farmers markets and co-ops, especially as the culinary world leans toward the "farm-to-table" movement.
Formerly relegated to just "hippies" or summer tourists, local options are now on the weekly stop agenda for many busy moms. The produce you can find from local growers is second-to-none, plus, being able to "try before you buy" and support your hometown businesses just feels good—and it's good for the community.
Again with co-ops and farmers markets, coupons are usually a moot point. For co-ops, sometimes membership fees apply (and members are often extended savings and special deals as well). You may pay a little more for these specialized items but you're also getting a great product.
CSAs and Farm Shares
Bounty baskets, farm shares, produce boxes—they're all part of Community Supported Agriculture or "CSA." Buyers often pay a few months in advance to join a local farm share. Each week or every other week (typically over the summer), they pick up boxes of high quality produce.
There are several advantages to CSAs. You get great produce that's often organic, you're supporting a local farm, and sometimes you're even invited to participate in events at the farms or within the community. You also learn to try new produce (like rocket arugula, flowering broccoli, or pak choi).
Of course, you don't get a huge say in WHAT comes in your basket. So if your farm has a bumper crop of zucchini, you might be making a lot of bread and zoodles. Still, it can be fun and convenient and local, seasonal veggies just seem to taste better.
Online Grocery Shopping
The next wave of grocery shopping is online delivery services like AmazonFresh, Peapod and FreshDirect. This option is quickly growing in popularity, mainly (I suspect) because it's extremely convenient for busy moms.
You often pay a membership fee ($299 in the case of AmazonFresh) or a delivery fee ($10-20/order). While retailers can extend some good deals because they're forgoing the overhead of the brick and mortar stores, they can also charge a markup because of the convenience factor.
In many cases, traditional coupons don't apply, but you can find other deals or site-specific sales.
There are other services like Rosie that allow you to order online and then pick up directly from your local grocery store. (You can even specify preferences like green bananas.) Whole Foods and Walmart also offer online ordering and pick up or delivery services, depending on your area. GrubMarket is another app that offers produce delivery from local farms and farmers markets.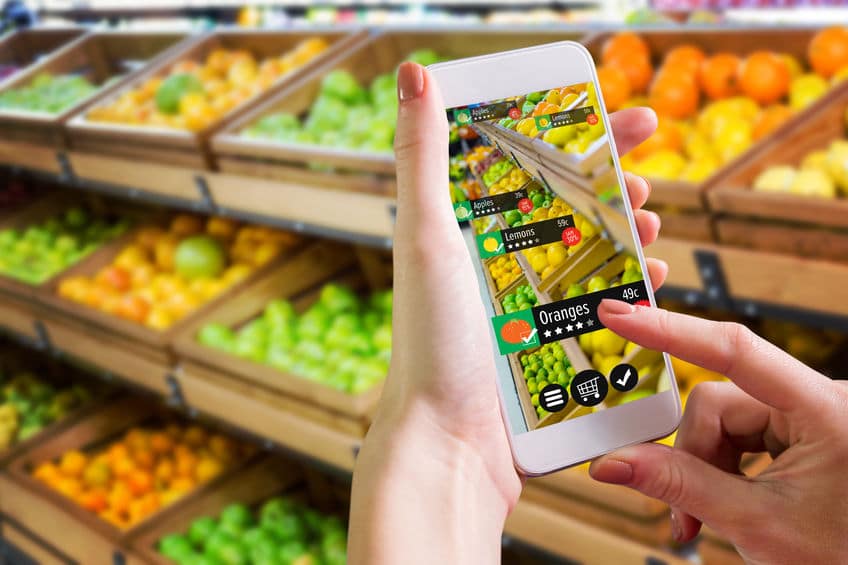 Consumer Technology & Grocery Apps
Even if you don't opt for grocery delivery, there are plenty of technology options to help you up your savings, plan better, and find the best deals wherever you're shopping. Ibotta is a "cash back" app that gives you rebates on your grocery store purchases. You simply unlock the available rebates and then scan your receipt after you're done. You can get more back by shopping at preferred and partner retailers like Walmart, Target and Kroger.
Wegmans, Aldi and Whole Foods are just a few of the retailers who offer their own store-specific apps. These apps can give you access to premium deals and help you find in-stock items, navigate the store, and plan your shopping trip. If you're a frequent shopper at your preferred store, it's worth it to download their app.
Coupon Sherpa offers printable coupons as well as coupons to online retailers, as does Cellfire. Shopmium is an app that offers rebates and cash back on purchases when customers try new products. With a quick scan, ShopSavvy lets you know if you're getting the best deal in town (or if another store is offering a better price). Favado also helps you find your rock bottom price when you're planning your shopping trip.
Are you sick of all those loyalty cards you can never keep track of? Key Ring is an app that stores all the numbers and helps you keep a handle on them (so you aren't fumbling at the register).
Subscription Boxes
Subscription boxes are booming! People love the idea of getting a little present in the mail each month of new products to try and fun items to check out. While the subscription box industry started out with mainly beauty products, there are now a huge number of services that offer snacks, candy and more.
Chocolate lovers may want to check out the Cocoa Runners box: it's gourmet and artisan chocolate. (Yum.) You can get farmers market finds from the Farm To People box. Treatsie offers sweets, candy and goodies that arrive at your door each month. The amazing Japan Crate contains totally cool Japanese candies and snacks that come to your house every month. (Your kids will love it.)
Vegan Cuts sells a snack box filled with vegan products, treats and snacks along with coupons each month. graze's box is based on your feedback, so you'll get more of what you love each month and a box that's tailored to you. UrthBox offers a gluten-free option, as well as vegan and diet selections.
Subscription boxes are a great way to check out new products and find some fun snacks and items to try.
Meal Kit Services
If you want to take "food in the mail" to a whole new level AND save time, try meal kits. Services like Blue Apron, HelloFresh and Plated deliver all of the ingredients you need right to your door.
When you sign up for the service, you're given a bunch options and menus to browse through. You pick whatever looks appealing to you, the number of people to feed, any special meal requirements (many meal kit services cater to dietary preferences like vegetarian or low-carb), and your delivery day, then order.
Your meal shows up with all of the needed ingredients neatly packaged at your door, along with specific cooking instructions. It can be a great way to try new meals, up your cooking repertoire, or have a fun cooking date night with your spouse.
These services are often reasonably priced, but don't offer discounts and coupons like you would find in the store. Cooking time, skill level and effort can vary, but the instructions are usually user-friendly and specific.
The face of grocery shopping is definitely changing. People can order dinner right from their phones (or even from the subway platform) and have groceries in their kitchen at the push of a button. AmazonDash literally sends buttons to consumers they can push when a product is up. With services like Alexa and Echo, voice ordering is an option as well. (You might not even need a button.)
Who knows what the future holds, but technology is constantly changing and making our lives more efficient, so the typical trip to the grocery store is becoming less and less typical!
Have you taken advantage of any of these services, or any not listed here? We'd love to hear how you've modernized the way you get groceries! Share your tips in the comments below!
To recap, How to Grocery Shop Like a Millennial (But Save Like a Boomer!)
1. Specialty Markets
2. The Superstores
3. Wholesale Clubs: Costco and Sam's Club
4. Shopping Local: Co-Ops and Farmers Markets
5. CSAs and Farm Shares
6. Online Grocery Shopping
7. Consumer Technology & Grocery Apps
8. Subscription Boxes
9. Meal Kit Services
Other helpful grocery resources:
PIN FOR LATER: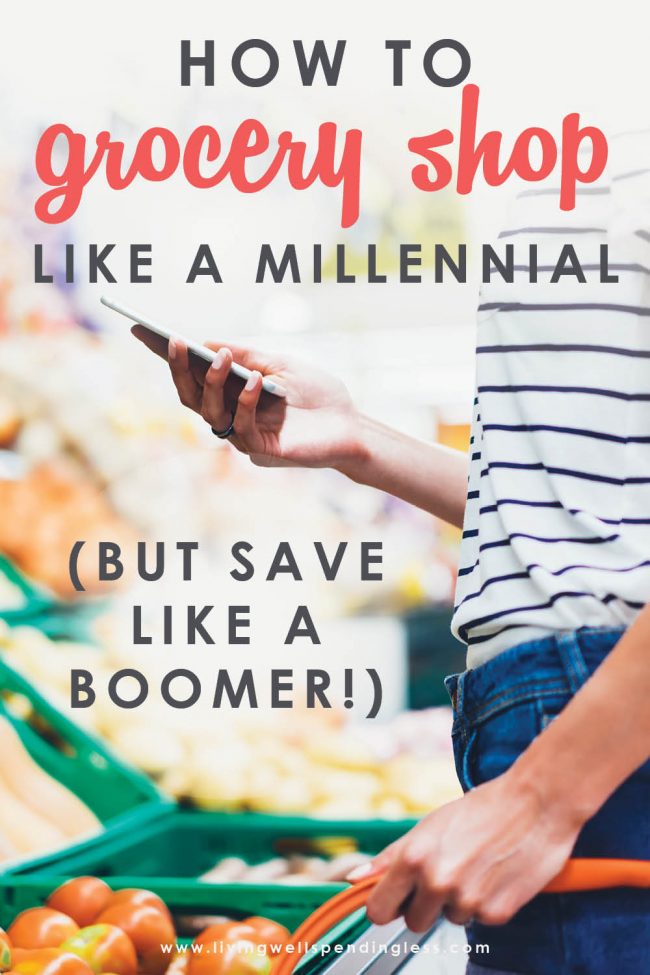 TAKE BACK CONTROL OF YOUR HOME LIFE
---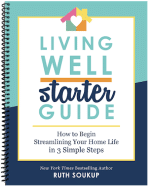 Ever feel like you just can't keep up? Our Living Well Starter Guide will show you how to start streamlining your life in just 3 simple steps. It's a game changer--get it free for a limited time!
If you love this resource, be sure to check out our digital library of helpful tools and resources for cleaning faster, taking control of your budget, organizing your schedule, and getting food on the table easier than ever before.