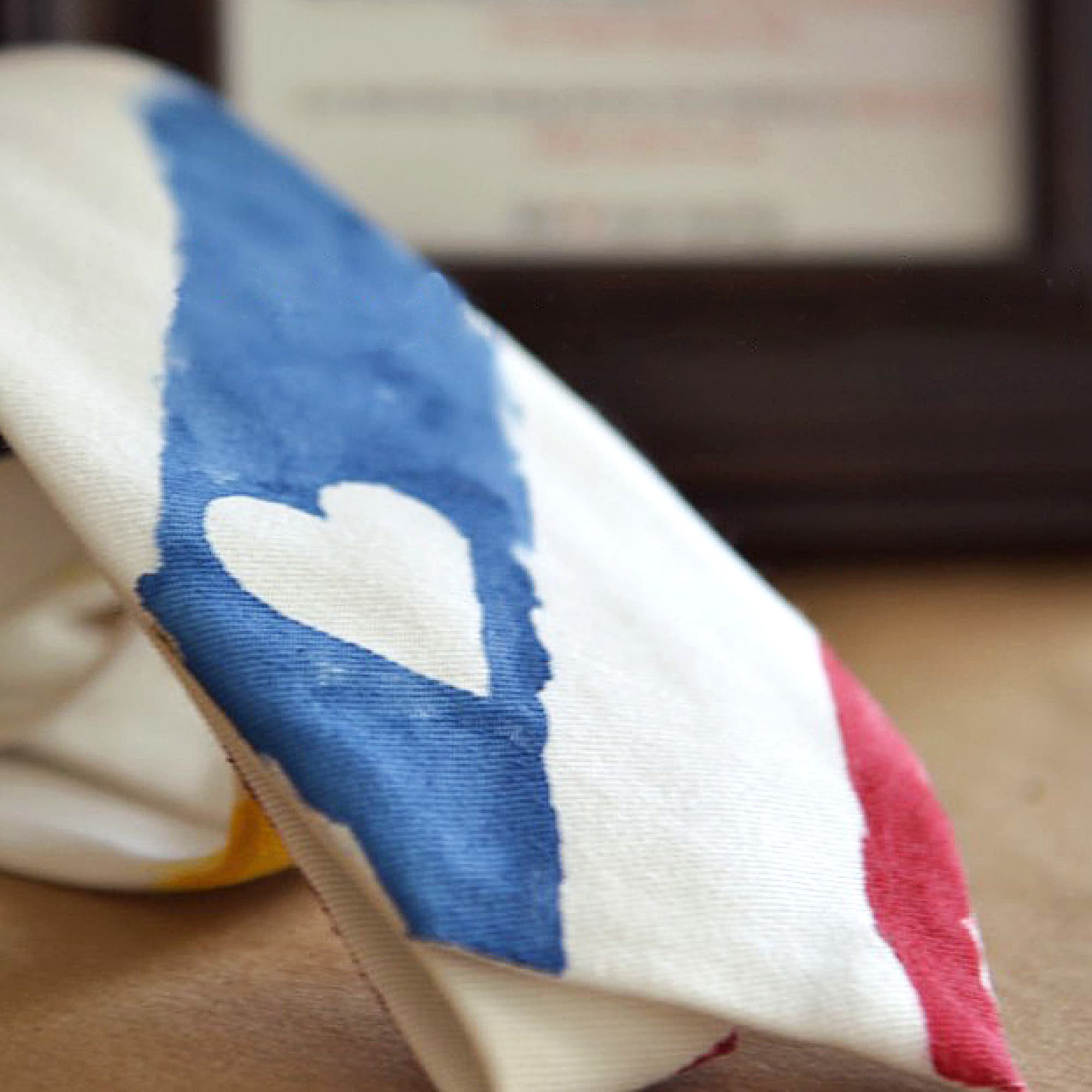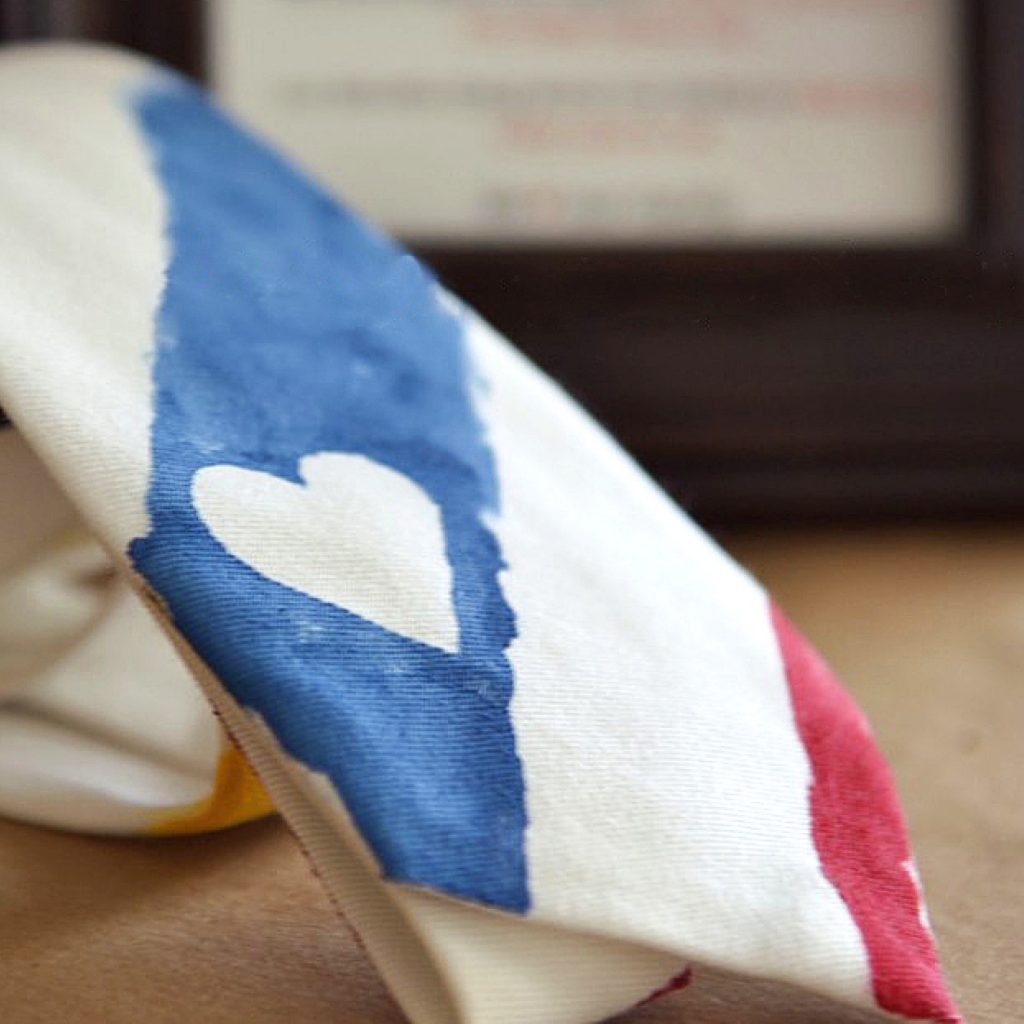 With only a few days until Father's Day I realize that this post is a little last minute (sorry!), but if you still want a fun & easy project to do with your kids, there is still plenty of time to pull it off.
We made a couple different gifts yesterday. The first was a framed "interview" with the girls, where I asked them a list of questions about their daddy. I found the idea on Pinterest, and the one we printed came from Daffodil Design. (You can also find some awesome free printables for Father's Day here.) It was so funny to hear what they had to say!
To finish it off, I simply printed it on nice paper, put it in a cute weathered frame (Target, $9.99), then hot glued a little mini bunting that I made by sewing a few scrapbook paper triangles to some ribbon.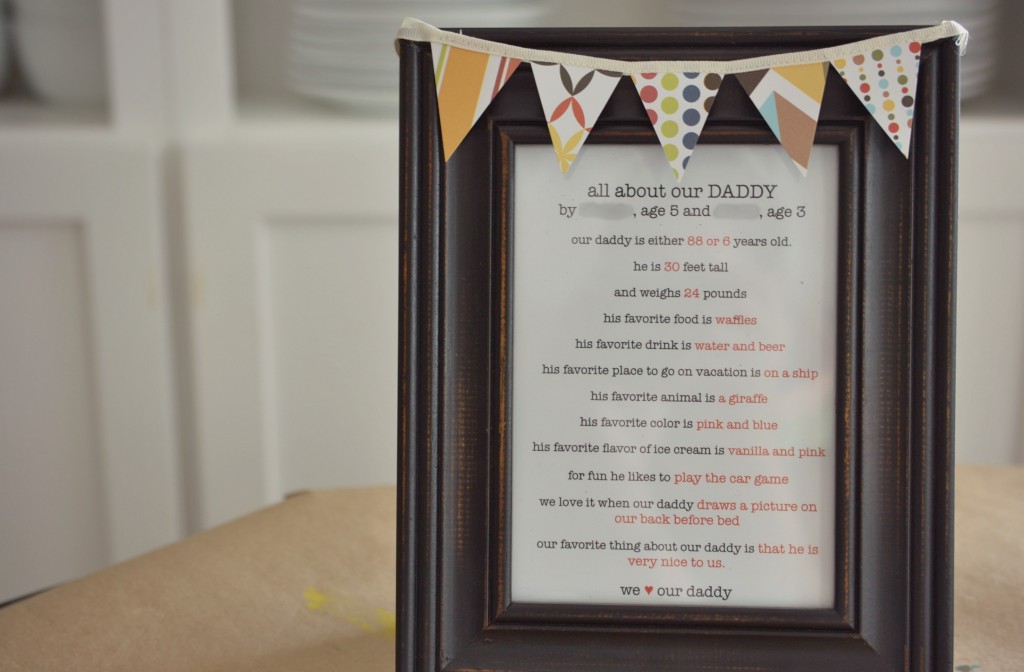 Our next project was decorating neckties. We made 4 altogether, 2 for daddy and 2 for grandpa. Both girls helped make each one. For the first tie, I used blue painters tape to create a striped pattern, with a small heart in one of the stripes. I created the stencil, then I let the girls paint in the stripes, giving them instructions to only use one color per stripe and NOT mix up their colors. (They have a tendency to mix all the colors together when we paint, turning everything brown.)
For the second tie, I simply traced each of their hands with a permanent marker, then let them paint their own handprint. They really enjoyed doing those ones, though the end result wasn't quite as nice as the striped ones (at least in my humble opinion!)  It was a great project for their ages, and they both had a lot of fun making them.