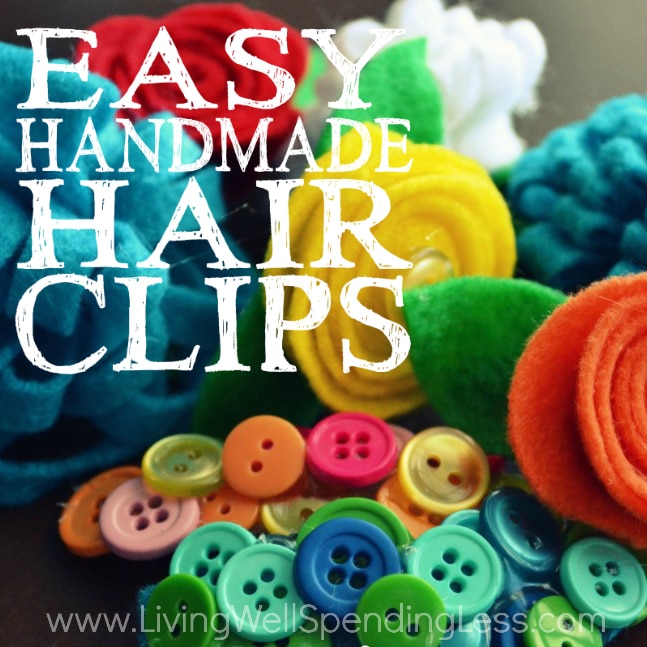 I took a tiny break from all the Thanksgiving-Black Friday craziness this week to do another fun & easy little craft project. These adorable hair clips look complicated, but I swear they're not! I made 8 different clips in only about an hour.
For the Roses: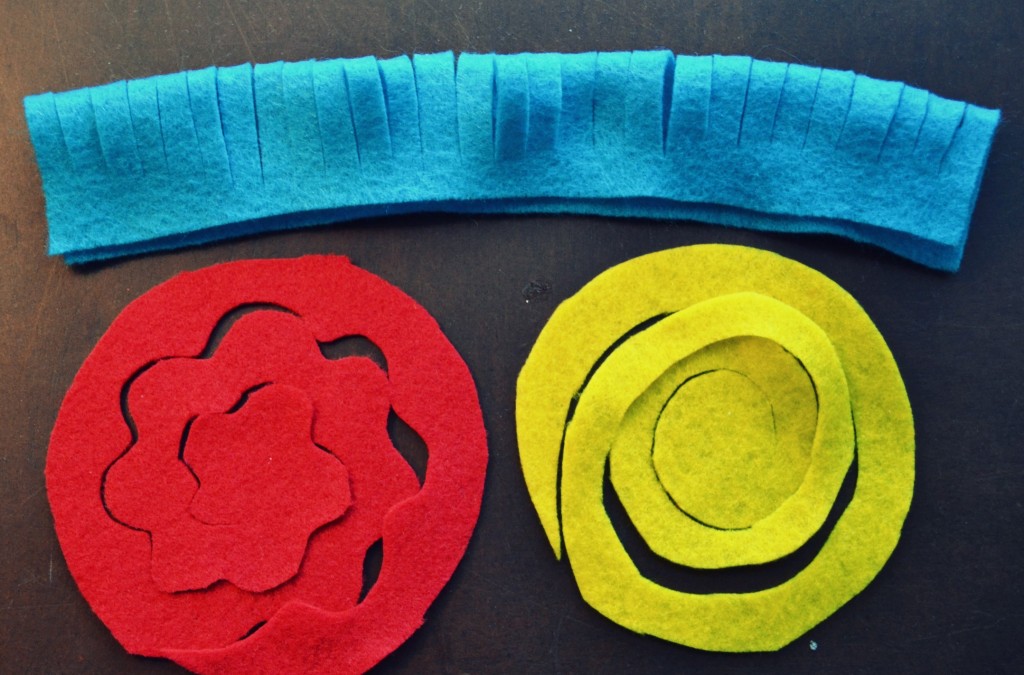 Step 1: Cut a small circle out of felt (the bigger the circle, the bigger your flower). Use a sharp scissors to cut a spiral into the circle as shown. You can make the line wavy or straight, depending on how you want your roses to look.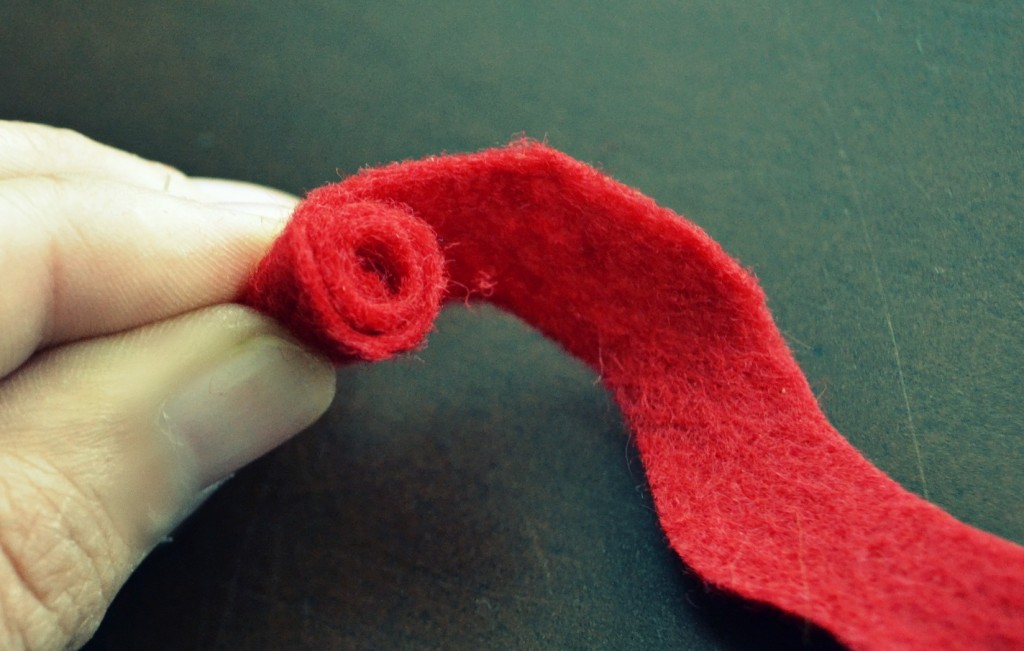 Step 2: Starting with the outer end, begin rolling felt, tightly first, then a little looser as the rose gets bigger.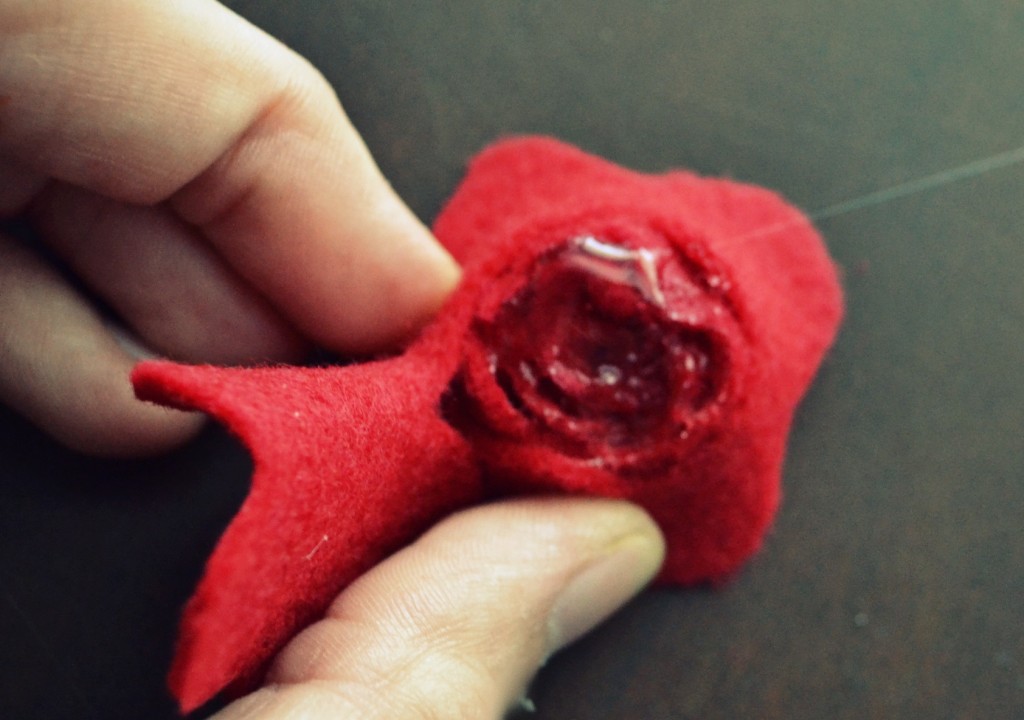 Step 3: When you get to the end, hold in place with hot glue and use the center of felt circle as the base of the flower.
For the Dahlias: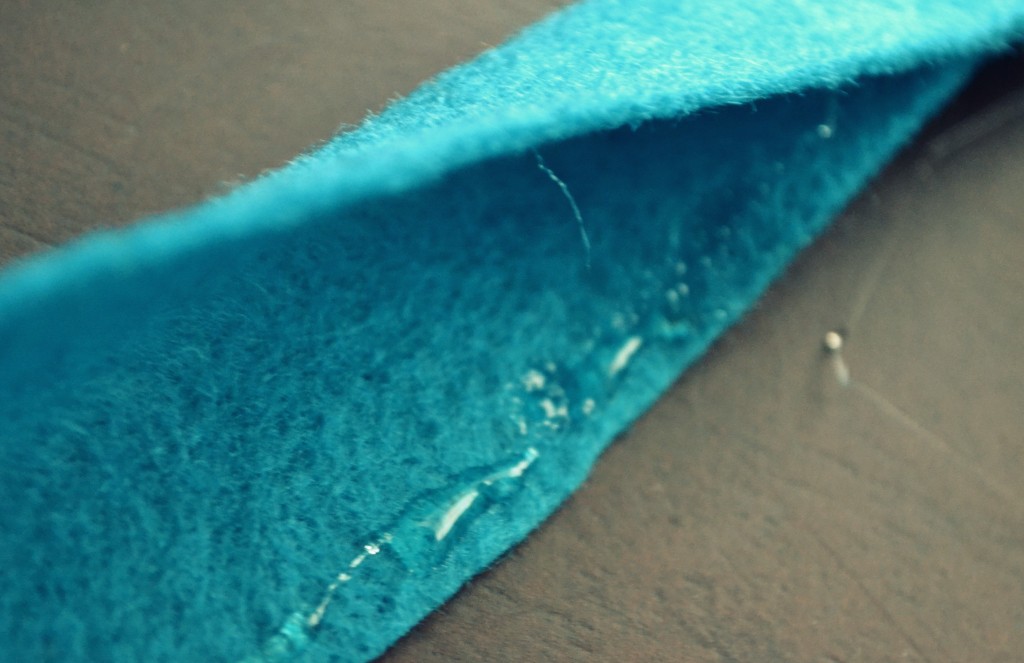 Step 1: Cut a strip of felt about 1-1 1/2″ wide and 6-8″ long. Fold in half lengthwise and glue together at edges to make a loop.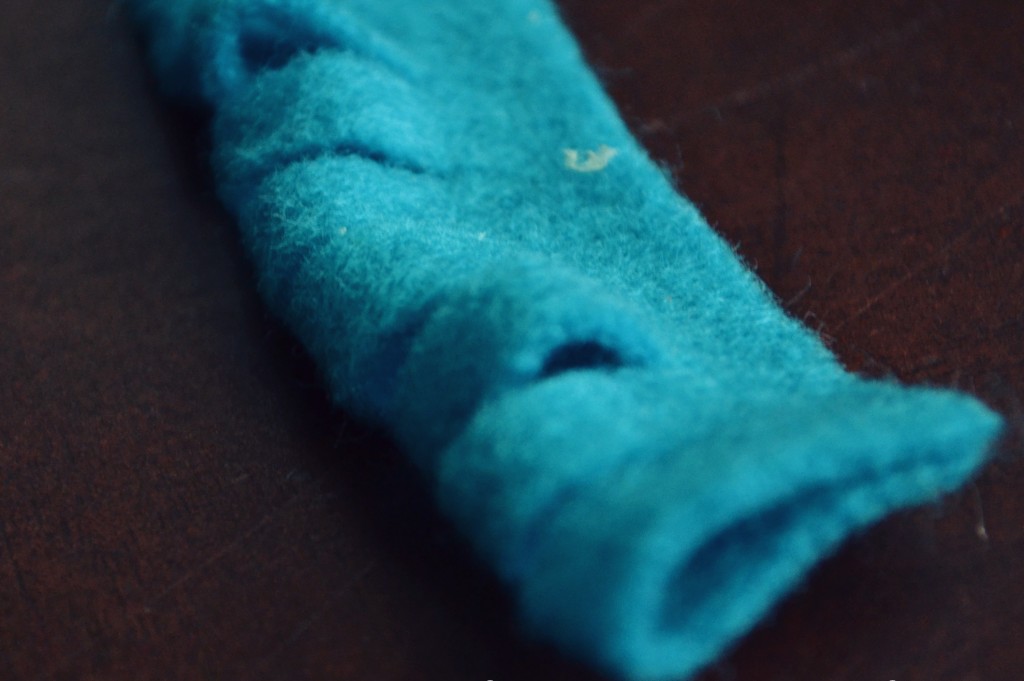 Step 2: Cut 1/4″ or so slits all the way along the folded edge. These will be the petals.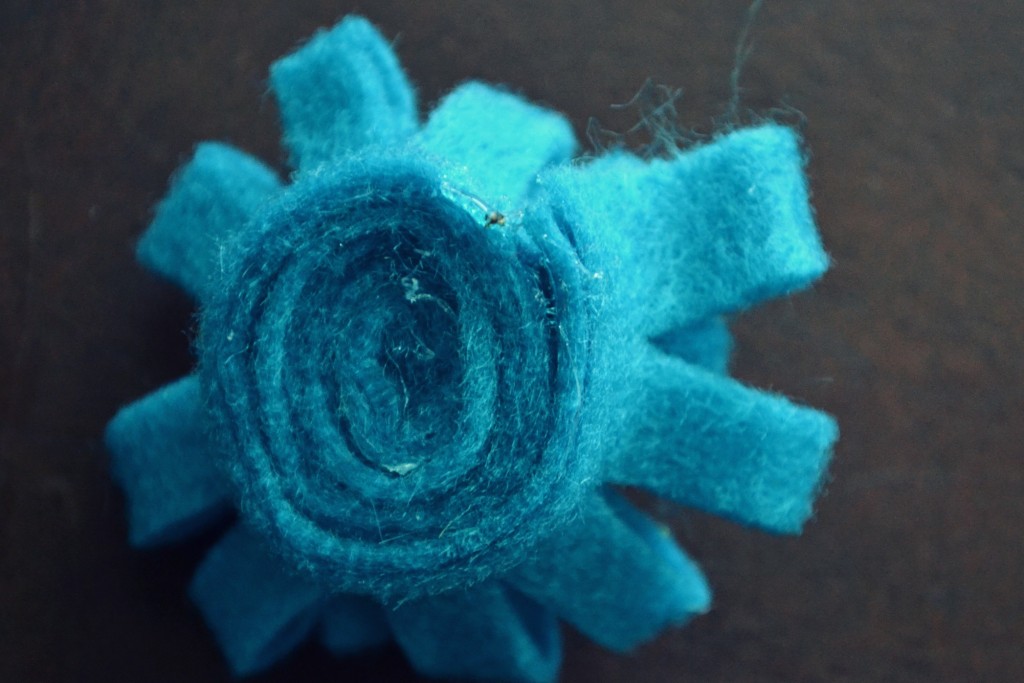 Step 3: Roll flower tightly and glue in place with glue gun.
To make them into clips: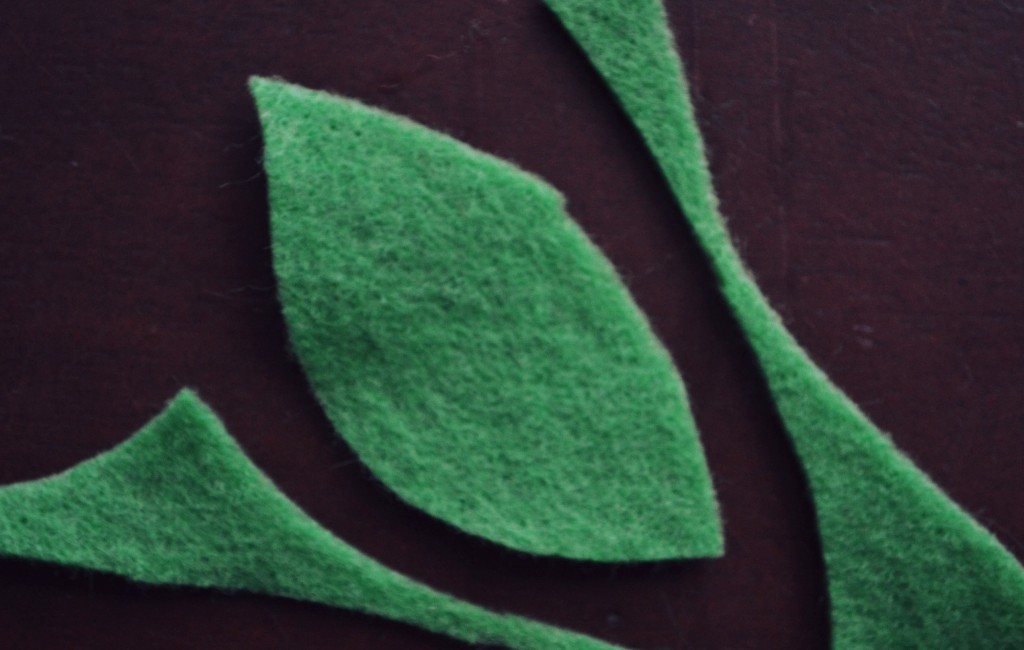 Step 1: Cut leaf shapes out of green felt.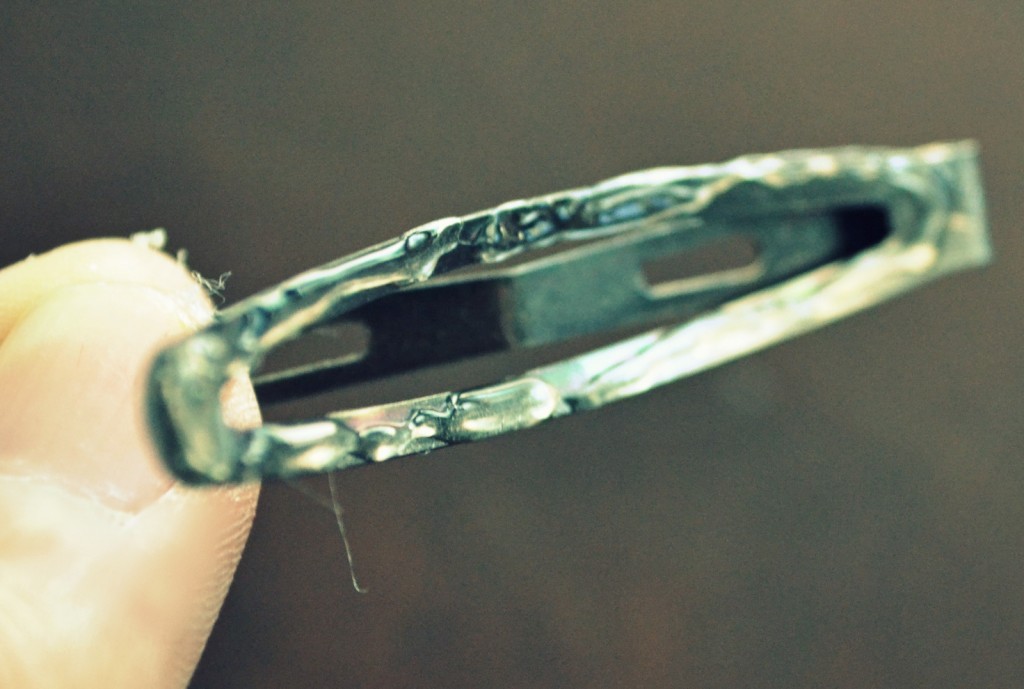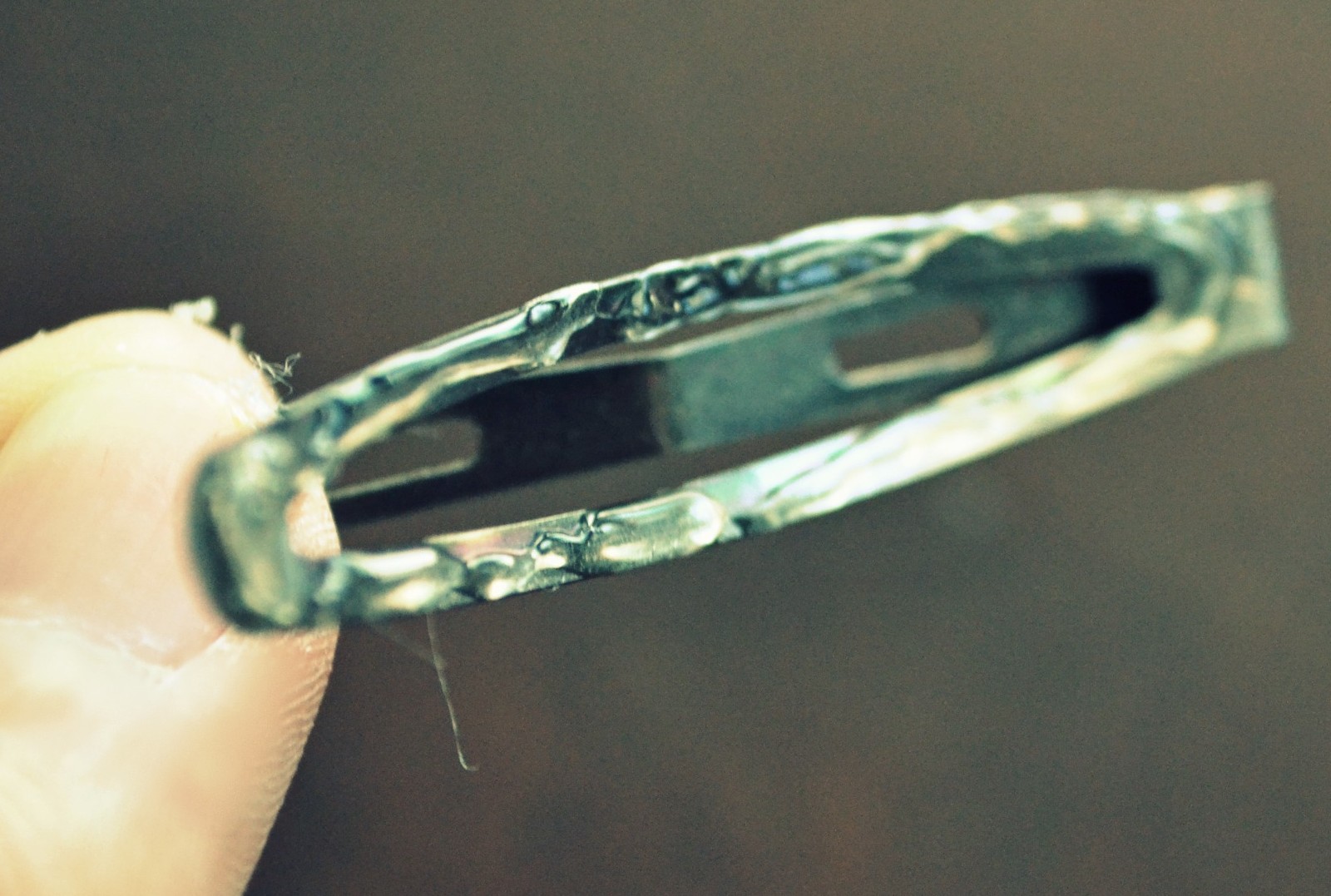 Step 2: Carefully apply glue to top of clip.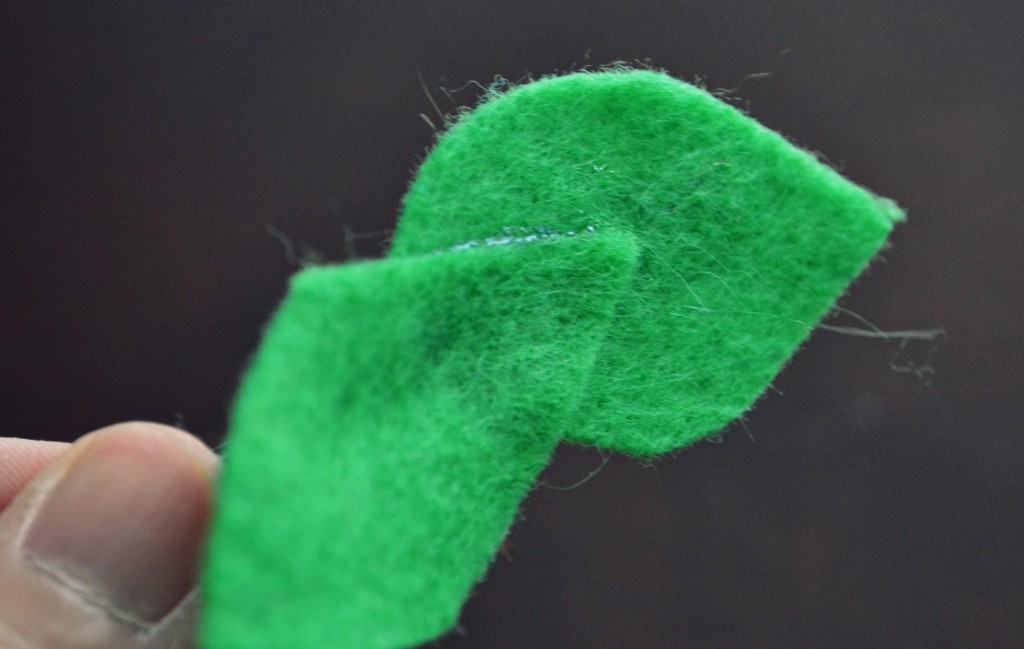 Step 3: Arrange 2 leaves over glue. Be sure to glue overlapping flap in place too, then use a generous amount of hot glue to secure the flower to the leaf base. Let dry completely!
For the button clips: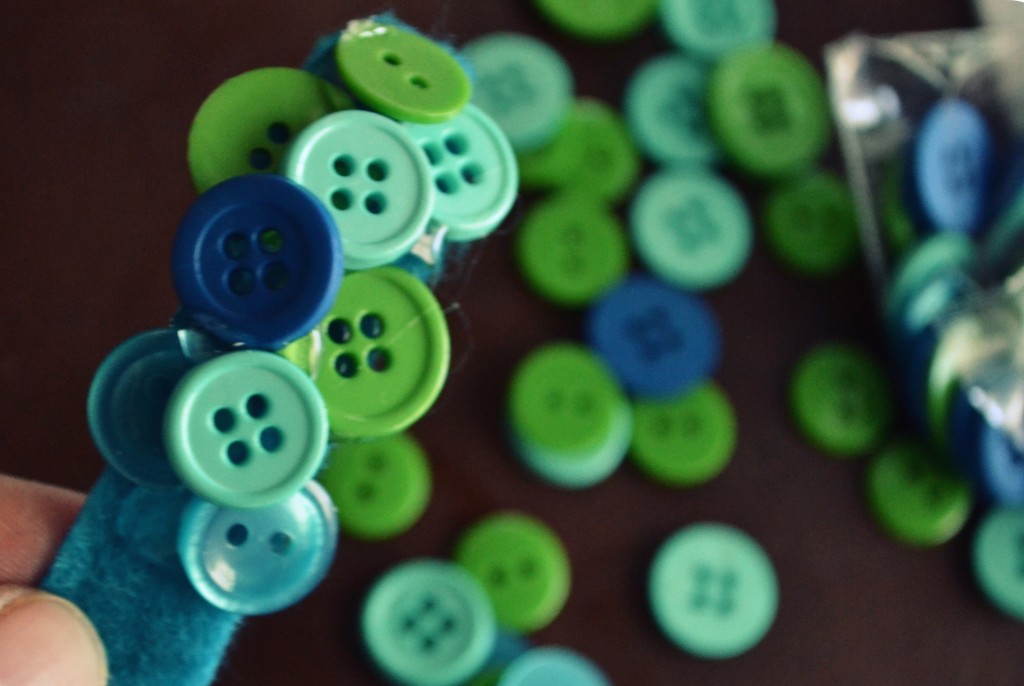 The button clips are so easy they don't really require a tutorial: just cut a small oval of felt to fit over the clip, and glue in place like the leaves above. Going in a small section at a time, glue buttons of coordinating colors in place on the felt.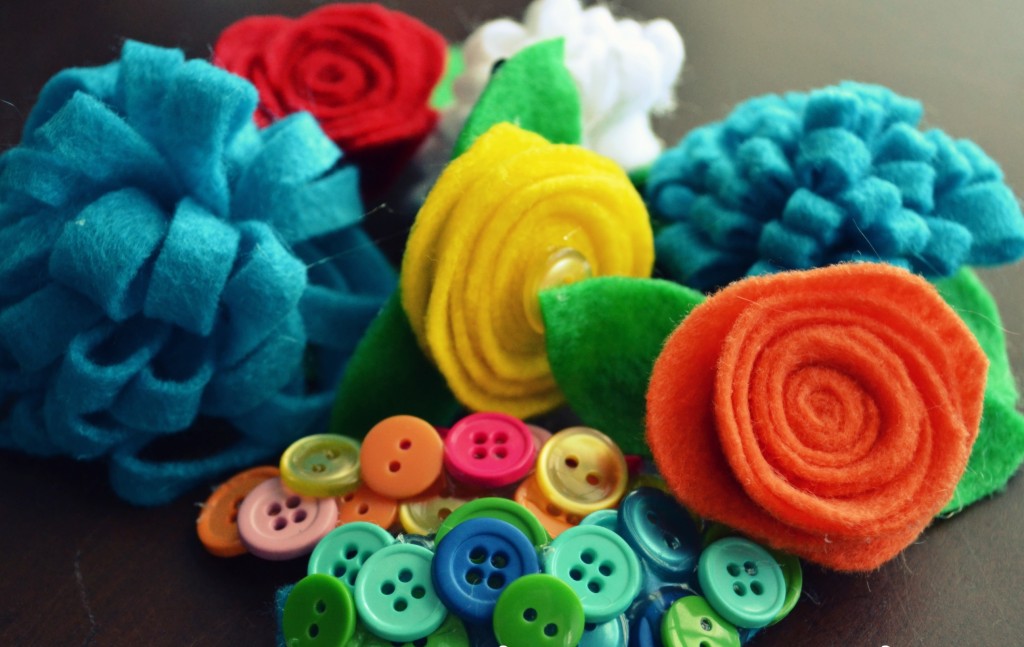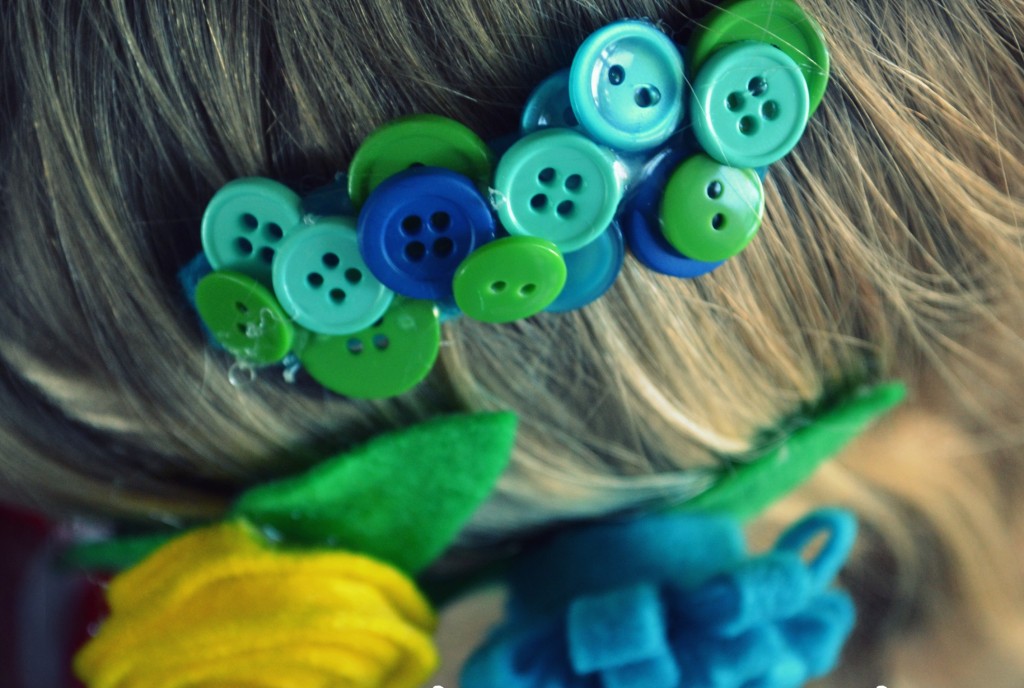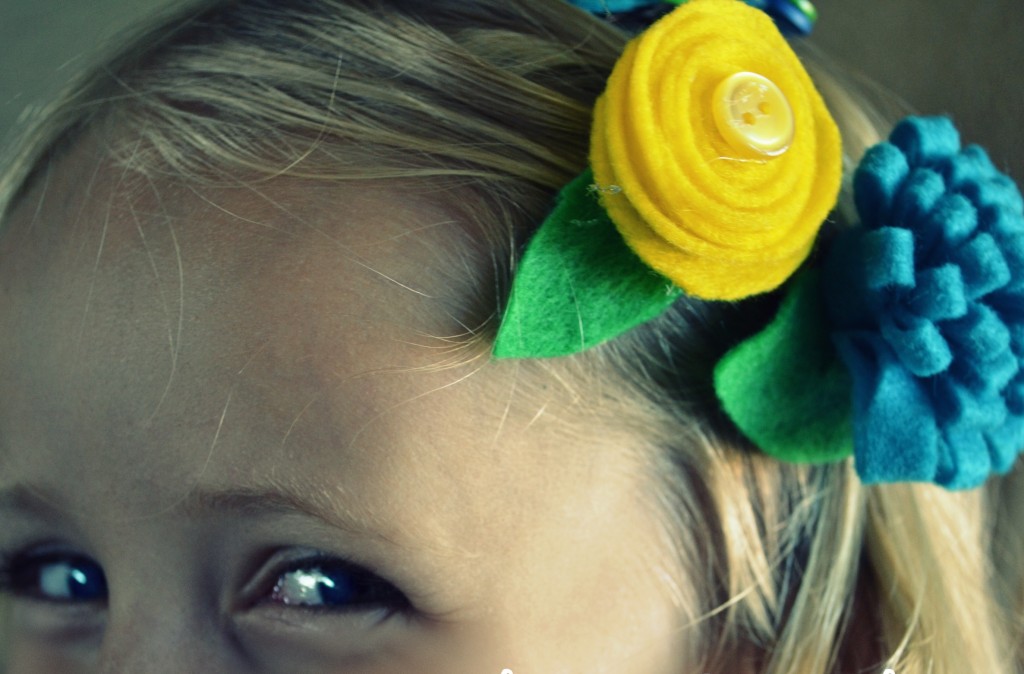 To finish them off, I just cut coordinating pieces of card stock with a pinking shears and cut slits to slide the clip into. Easy peasy!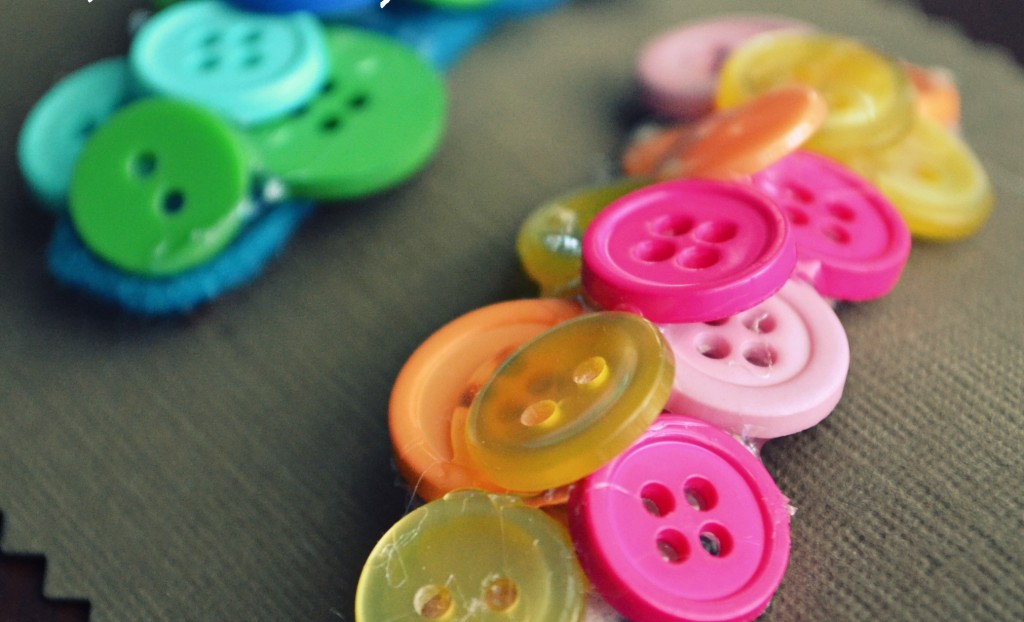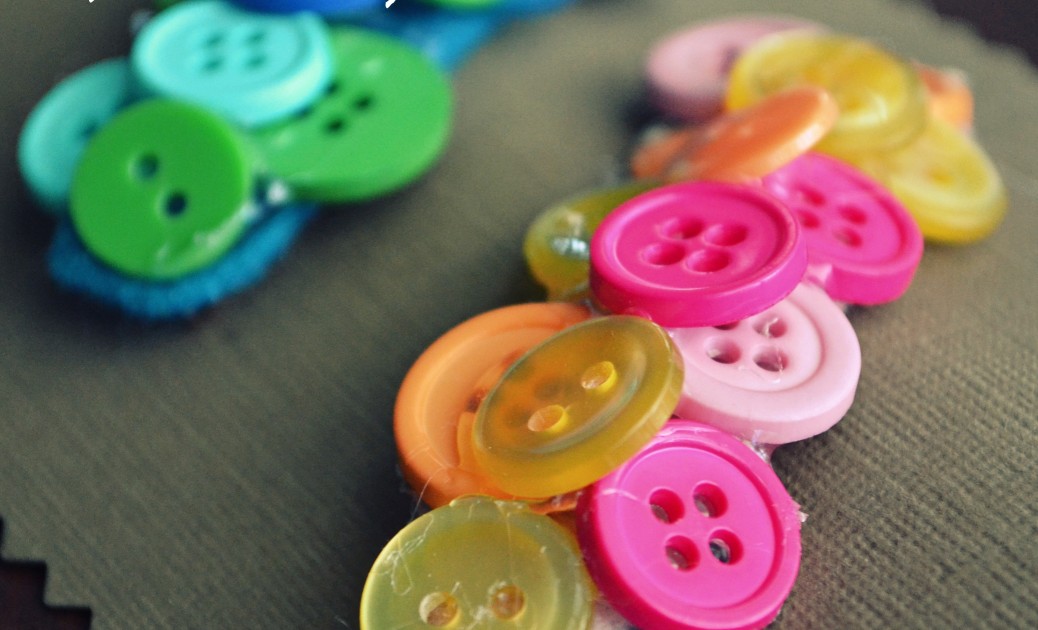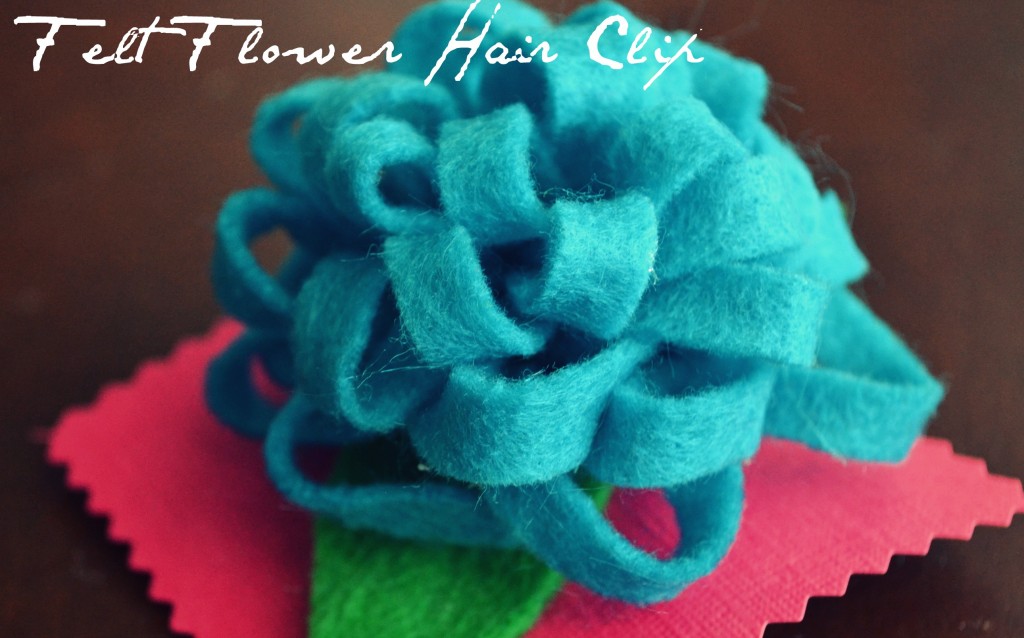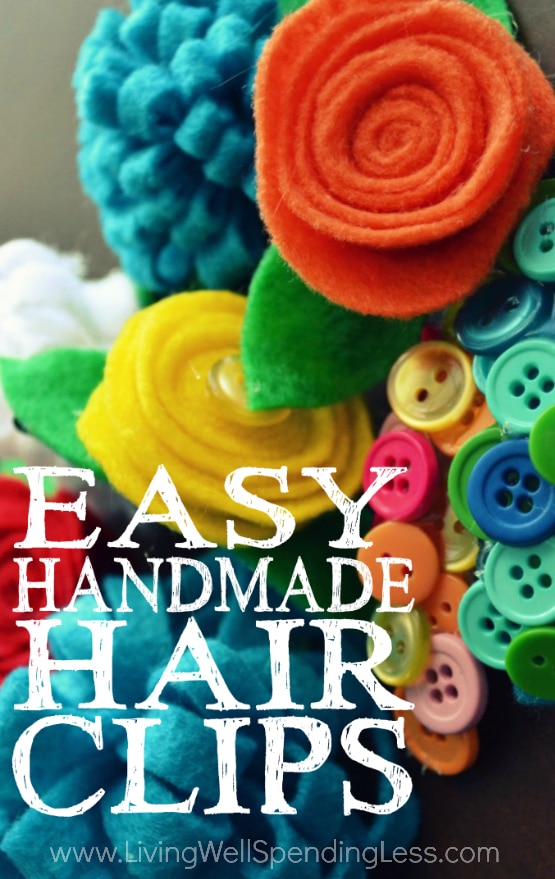 TAKE BACK CONTROL OF YOUR HOME LIFE
---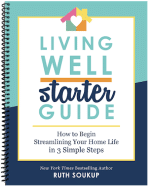 Ever feel like you just can't keep up? Our Living Well Starter Guide will show you how to start streamlining your life in just 3 simple steps. It's a game changer--get it free for a limited time!
If you love this resource, be sure to check out our digital library of helpful tools and resources for cleaning faster, taking control of your budget, organizing your schedule, and getting food on the table easier than ever before.