Need handmade gift ideas? Check out these super easy tote bags you can DIY!
If you've never done freezer paper stencils before then you are seriously missing out! They are so fun and so easy, and always turn out so cute. The possibilities are almost endless. And when you add pretty sparkly glitter to an already-fun project you have crafting utopia, my friends!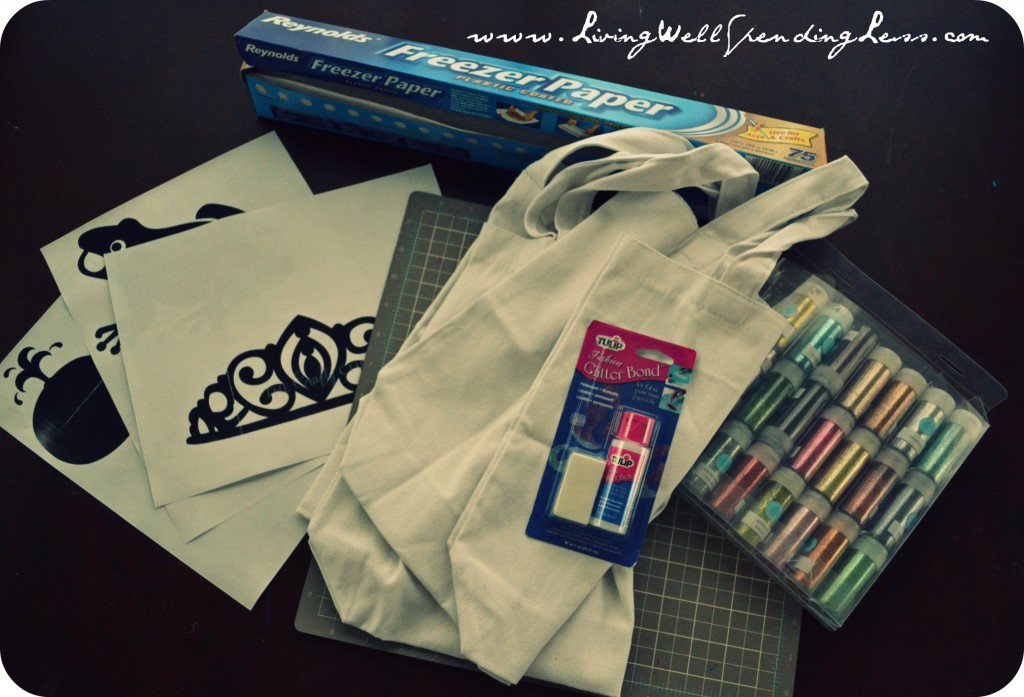 Kids love to tote things around (or maybe that's just my kids) so I thought it would be fun to make Trouble & Princess some personalized tote bags using this freezer paper glitter technique. The whole project took about an hour, and the cost was minimal. I already had the freezer paper, Martha Stewart glitter, and Exacto knife & cutting mat on hand, so the only thing I had to buy were the tote bags ($4.50 for 3 after 50% off coupon at JoAnn's) and the Tulip Fashion Glitter Bond (on sale at JoAnn's for $1.74.)
To find the designs, I just did a quick Google search for "silhouette clip art." The possibilities are pretty much endless! You can also find some cool original designs on Etsy.com.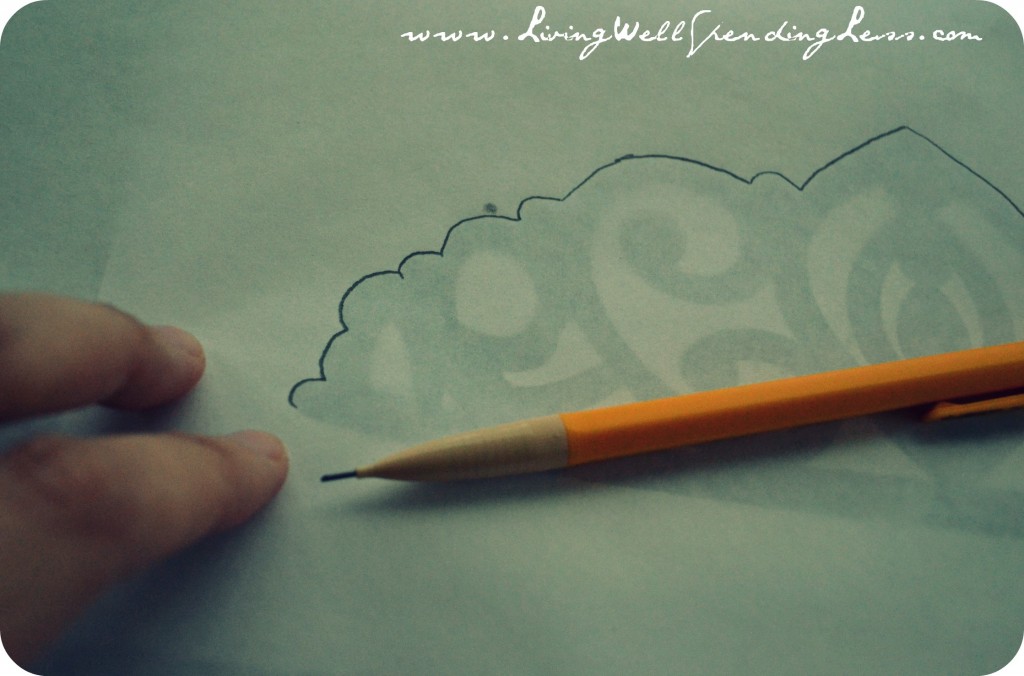 Once you've chosen your designs, trace the outlines with a pencil onto the freezer paper.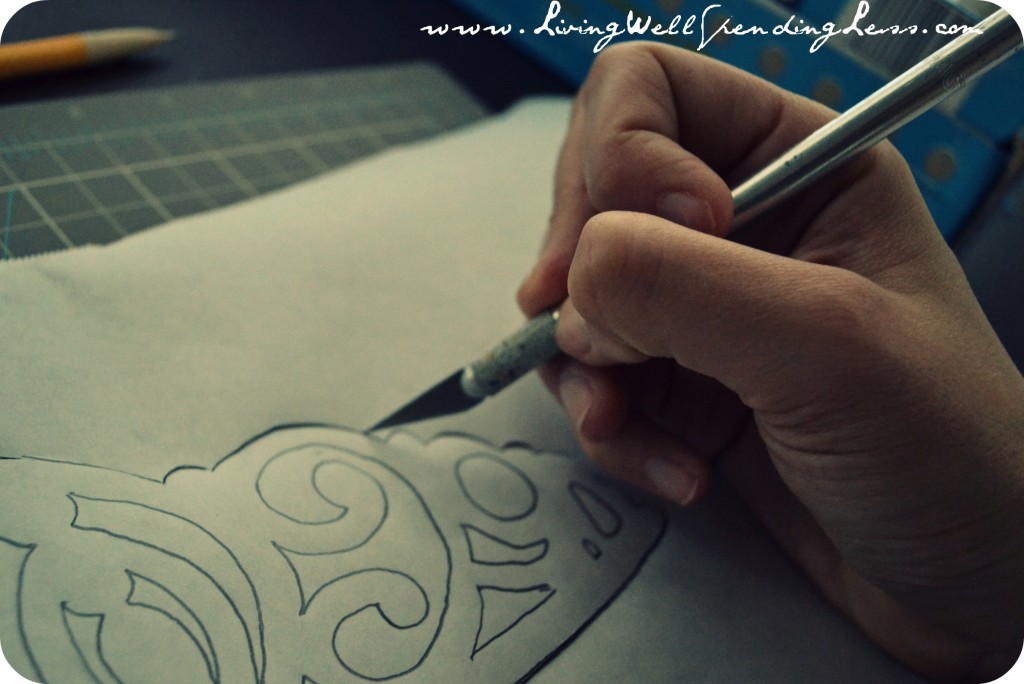 Use an Exacto knife to carefully cut out the pattern along the lines.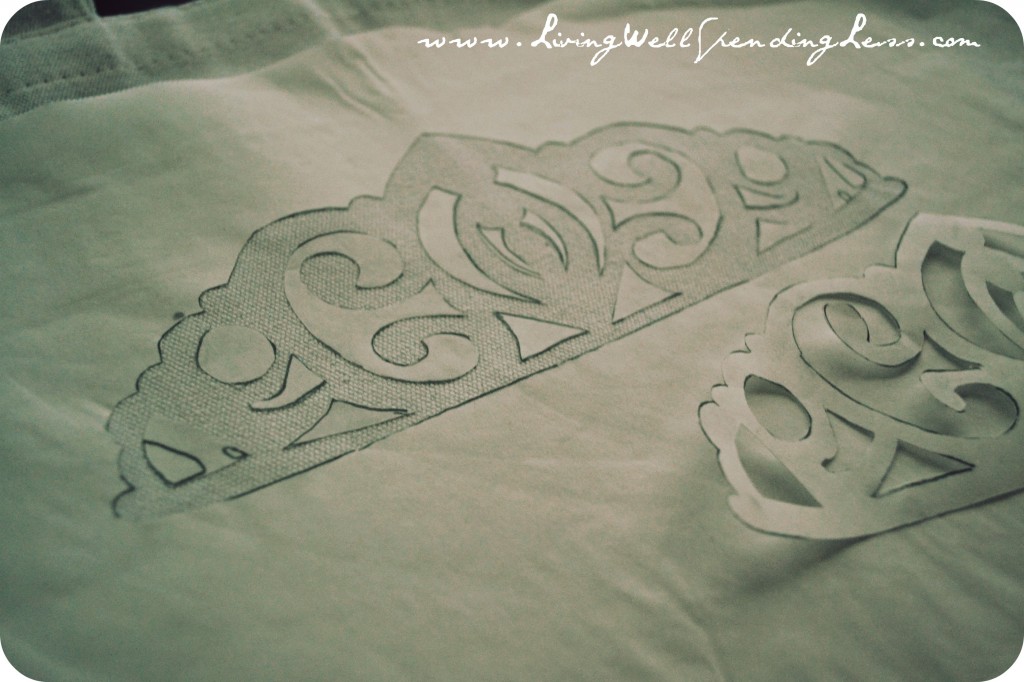 Position the freezer paper on the tote bag (wax side down) where you want the pattern to go, positioning any center pieces, then carefully iron it flat. The wax paper will stick to the tote bag.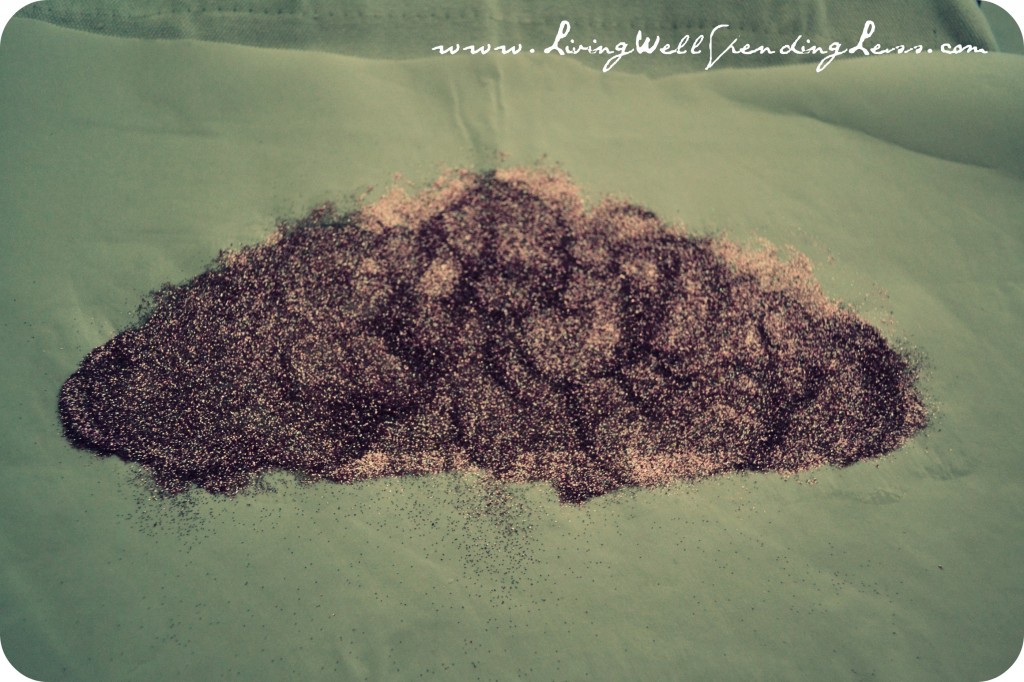 Use the included sponge to cover the exposed area within the freezer paper with glitter bond. Don't be stingy or the glitter won't stick evenly! Cover with glitter and spread around to make sure entire area is covered, then shake off excess glitter.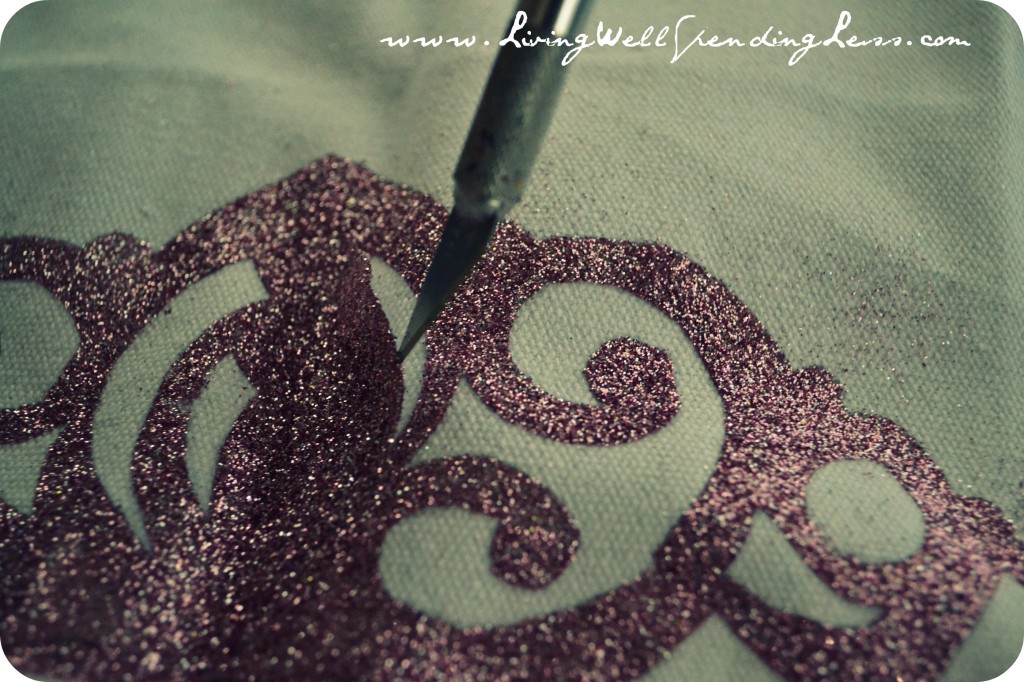 Carefully peel off the wax paper so that the pattern is exposed. Let dry completely.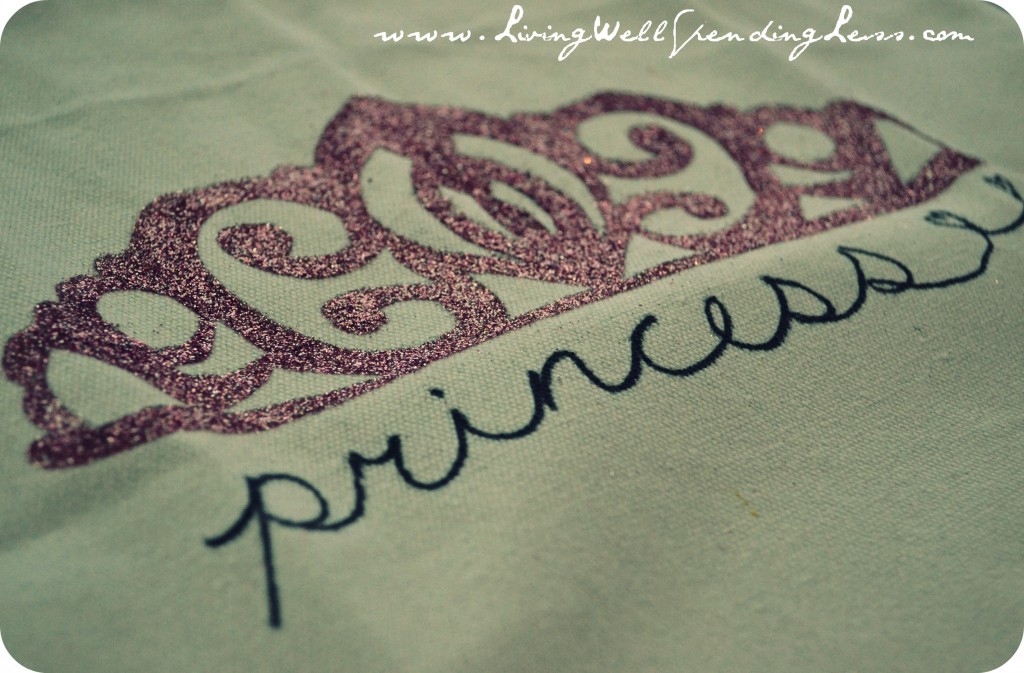 If desired, embellish with words or a name. I used a fine point permanent marker.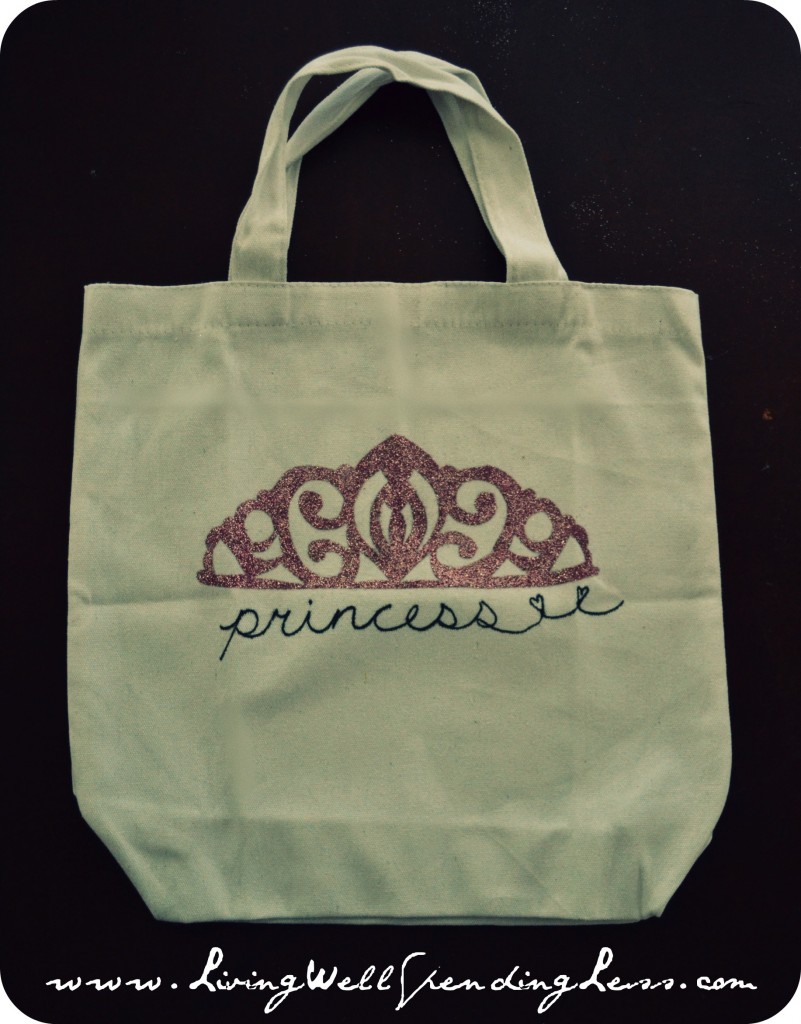 Are you making any gifts this year?
Need more handmade gift ideas? Be sure to check out all this year's handmade holiday projects too!