I created this homeschool planner for our own use after trying a few other homeschool planners. I was frustrated that I couldn't find anything to incorporate all the different facets of our homeschool day and week. The responsibilities of a homeschool parent go far beyond the academic realm; we are not only teacher, but mentor, spiritual guide, chef, head crafter, athletic coach, moral compass leader, housekeeper, & financial provider.
Every family is different, but in our house, school does not start and stop at a certain time; instead, we learn as we live, and life must still go on. This planner is my own way of keeping it all straight in my head. You are welcome to use part of it or all of it, and I welcome your feedback if you find something that works even better for your family! (And to read more about our own home-school journey, check out why we home-school or how I discovered I was doing it all wrong.)
To set it up, I keep it all in a 3 ring binder divided into 7 sections. The first tab is for our home-school day pages, followed by a tab for student goals, and then 1 tab for each quarter. The final tab has lined paper for note keeping.

Daily Section
I like to wake up very early and start my morning with devotions and prayer, followed by a few minutes of filling out this daily planner. It helps keep me focused on the priorities of the day, reminding me of what we need to accomplish and setting the tone for a calm and peaceful day. We do a new memory verse each week, so I find that re-writing it each morning helps me to remember it better myself. The kids are FAR better at memory work than I am!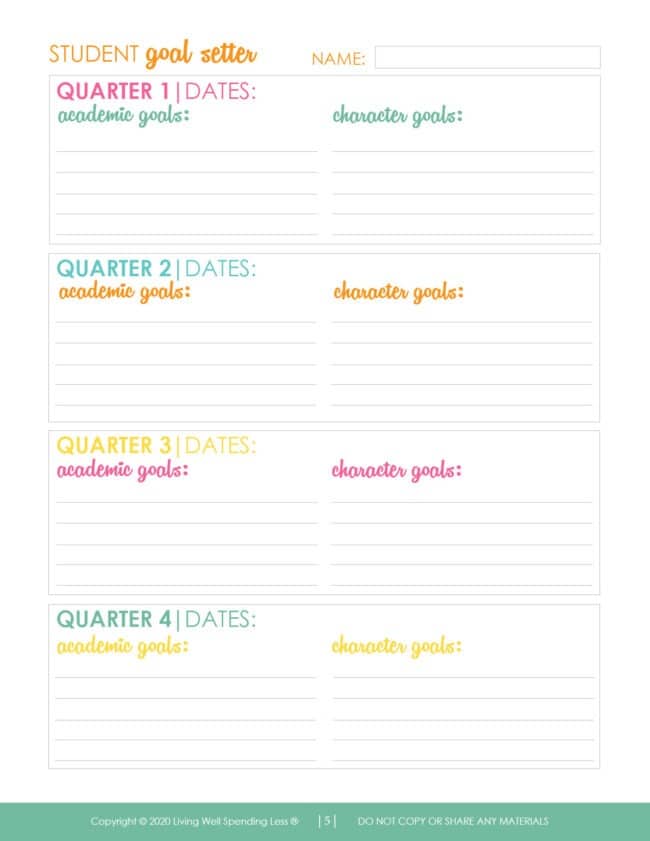 Student Goal Section
I print one of these for each child for the year, then set goals each quarter. For our family it is just as important to develop their character as their academic skills, so we include goals for both.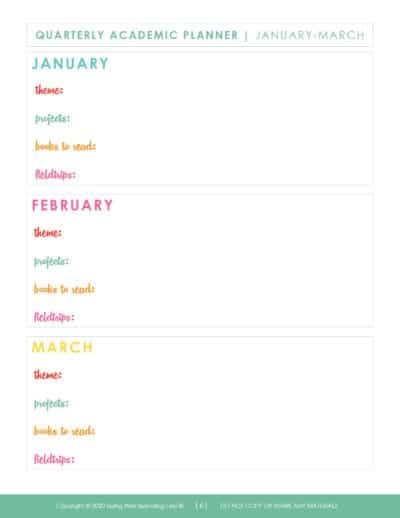 Quarterly Planning Section
For this section I print the Quarterly Academic planner on the first page, then print the weekly planning sheet and the weekly academic planner back-to-back (x12 weeks) so that when the book is open I can see the 2 weekly planning pages side by side. It takes me about an hour or so on Sunday evening to make my plan for the coming week.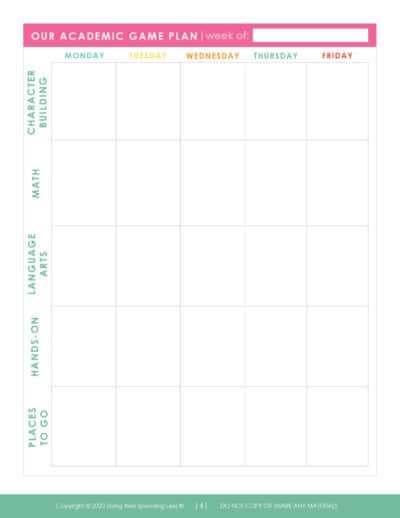 Cover Pages
There are 2 cover pages, one for my planner and one for the kids' binders, which I use to keep a record of our work.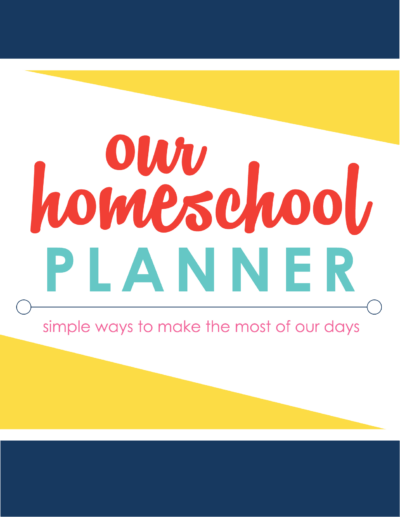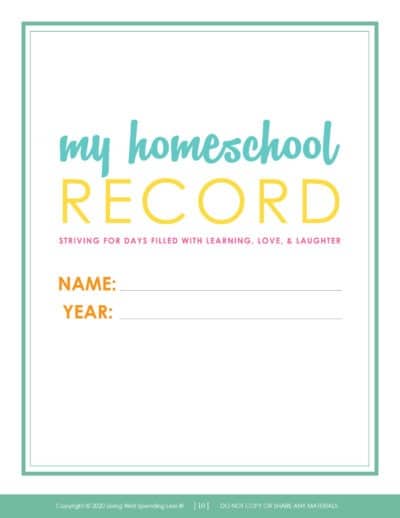 Update: Unfortunately the resource you were looking was a limited-time offer and is no longer available for free on this website.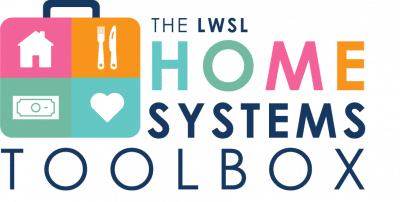 The good news is that you can still access this and all of our other insanely amazing digital resources as part of our LWSL Home Systems Toolbox. It's normally a $260 value, but for a limited time you can grab it for just $39.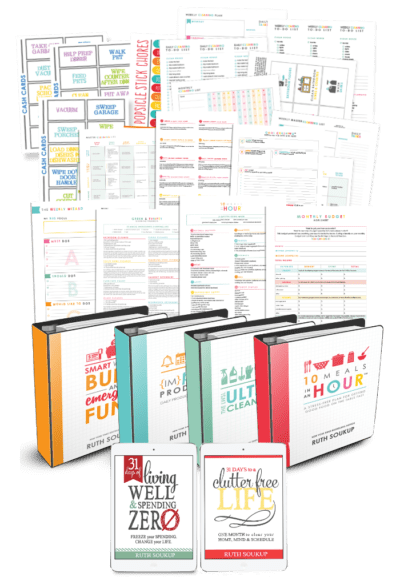 Streamlining your home life is easier than you think. Our easy-to-follow tips, step-by-step instructions, and practical worksheets will help you create better systems for cleaning & decluttering your space, managing your budget, organizing your schedule, and getting food on the table faster and easier.
Learn more and get your Home Systems Toolbox here now!
Pin for Later: